Website: DominicanCupid.com
Features:
Free Standard Membership
Mobile app allows you to access the site from your phone
Thousands of members
Introduction:
DominicanCupid.com is a member of a family of sites called Cupid Media Network. They are a large, well-known company that is considered safe to use and secure. The site is well-maintained and easy to use. There is even a mobile phone app!
Internet dating can be fun and exciting. It allows you to meet people and have a great time while taking away some of the fear and pressure involved with more traditional dating.
You don't have to put on your best shirt and buy dinner every Friday. You can handpick women that you really want to get to know and then chat, flirt and e-mail for a while until/if you are ready to meet and take things to the next level.
Marriage, friendship, flirting or even just finding a pen pal are all possible with DominicanCupid.com and it's all free with a standard membership. Pretty cool!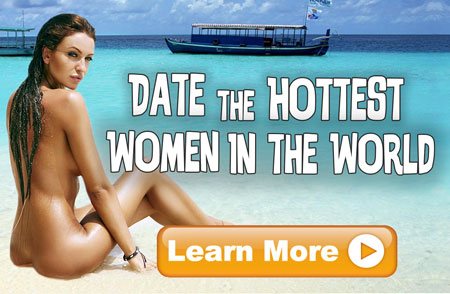 Pros:
The pros, in my opinion, outweigh the cons. The site is secure, well-maintained and user-friendly. The Smartphone app is very cool, as well. If you know what you want and are sick of wasting time then logging on and browsing profiles and pictures of beautiful Dominican women is a great way to cast a wider net.
There are truly lots of fish in the sea and finding the one who is the person for you is hard and time-consuming. Let's face it: It can be downright disappointing.
DominicanCupid.com offers a free standard membership so there is no worry about paying a monthly fee (as you do with many other sites) only to be left lonely and disappointed.
Dominicans are fun, feisty and family-oriented people and if a Dominican woman is what you want, why waste your time trolling bars and clubs hoping to meet one.
If you know what you want then go out and get it. DominicanCupid.com is a great way to do that FREE. Save the money and time that dating can cost you and find a friend or lover (or both!) on DominicanCupid.com
Cons:
Nothing is perfect and when it comes to romantic relationships it can be extremely challenging to meet, fall in love and maintain a relationship even if your girlfriend lives right down the road.
Having a new friend or girlfriend who does not live in the same country can present very real challenges that must be considered.
If you decide you would like to meet then it can become financially difficult (or impossible) and you may finally meet in person and realize that you have less in common than you thought.
Cultural differences may also present difficulties. You also must always be extremely careful not to share too much about yourself online. A woman in another country could possibly be looking for a ticket out of her country and to America and try to use you.
You also never know for sure who you are speaking with and getting to know. Caution MUST be exercised. Be responsible, mature and reasonable while getting to know someone new.
Also, keep in mind that your free standard membership to the site will not grant you access to all of the great features that upgrades might.
There is a possibility that you will end up wanting to spend the money to upgrade your account. However, being able to start out for free is a great option.
Review:
The truth of the matter is that DominicanCupid.com is user-friendly and foolproof. Be cautious, responsible and thoughtful about what you say and what you share.
Think twice before offering money or resources to anyone and keep in mind that you may meet someone you care for and then not be able to meet them for a long time (or, sadly, ever).
However, with a free standard membership and a secure site from a well-known network of sites you really have little to lose. If you know what you want and you don't go out and look for it then you have no one to blame but yourself. Give it a shot. It really is relatively risk-free as long as you are smart and careful. The love of your life may be waiting online. You never know.
DominicanCupid Review
Hotness Factor

User Interface

Number of Profiles

Quality of Profiles

Security

Cost
Summary
DominicanCupid is a dating site aimed at the Dominican Republic. They have thousands of beautiful Dominican girls on their site, all just a couple of hours from Miami. The site is part of the Cupid Media network, so the security and privacy features are world-class.