Website: MexicanCupid.com
Features:
Free Standard Membership
Mobile app allows you to access the site from your phone
Thousands of members
Introduction:
Mexico is known for many things. Food, fun, music, dancing and beautiful, passionate people are just a few of the things that make Mexican culture so rich and interesting. What man doesn't want to meet a beautiful woman with a wonderful personality?
Whether you want a wife or a pen pal, you can find her on this easy to use and fun site. Browse profiles, chat with singles, flirt, have fun and MAYBE meet a partner for life. Who knows?
This may be obvious but please be aware that MexicnCupid specializes in Mexican Women ONLY!  If you are interested in dating women from all over Latin America, you may want to consider Amolatina or A Foreign Affair instead, as they have Latin women from many different countries.
Just keep in mind that they are Full Service Agencies, so you will end up spending a bit more money on those 2 sites.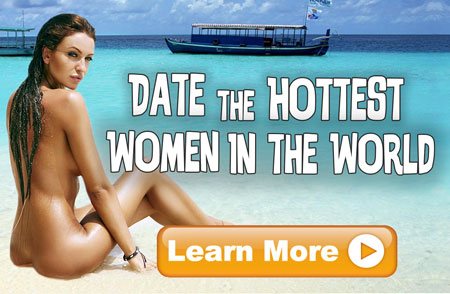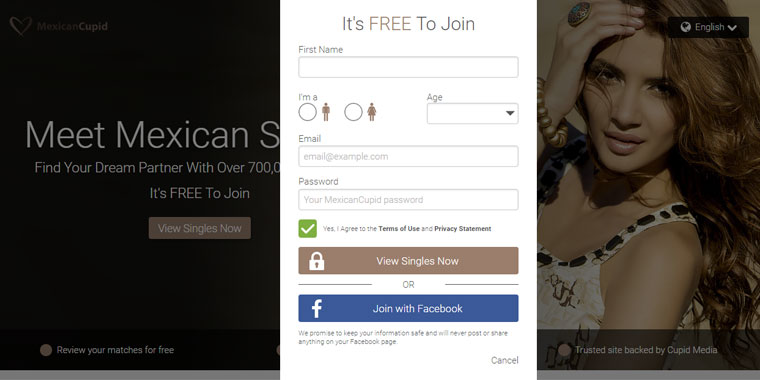 Pros:
This site is a member of a family of dating sites run by the Cupid Media Network which is a well-respected and well-known name in the world of internet dating.
Cupid Media takes a pretty hard line on purging scammers from their sites, which is just good business; with over 40 different sites they have a reputation to protect.
So, you can be assured that MexicanCupid is secure, user-friendly and well-maintained.
With tons of features, the site is fun without the added pressure and financial strain that traditional dating can bring.
You can chat and get to know each other before you ever have to meet in person, make any commitment (or even buy dinner!) Internet dating, in general, can be a great way to meet a person you really, really like without wasting lots of time in bars, clubs and the like.
MexicanCupid.com gives you the ability to find exactly the kind of fun, pretty Mexican girl that you are looking for. If you love Latin flavor, passionate personalities, dark skin, black hair, and pretty brown eyes then why waste time meeting women who don't fit your criteria?
You can search the site for the things that matter to you and read profiles before ever speaking to someone. That way you contact the women that are the most interesting to you. It's efficient and fun. AND with the Smartphone app, you can use the site on the go.
Talk about convenience and efficiency. With a free standard membership, you have nothing to lose and lots to gain. You can contact and make connections with new friends or possible love interests without spending a single red cent. It is truly a win-win!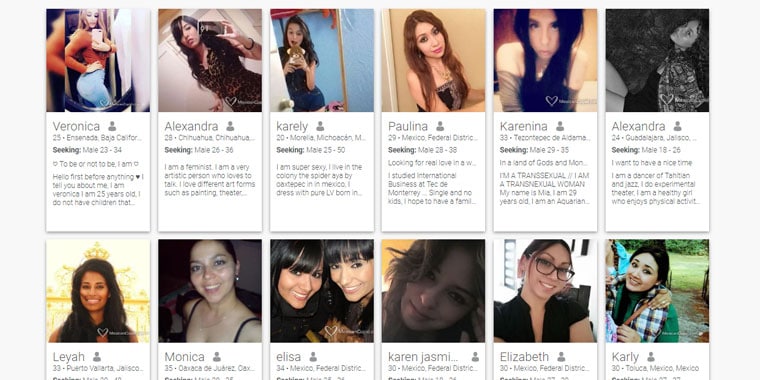 Cons:
All things and all dating sites have their pros and cons. The cons of this site are, for the most part, the same cons that all other sites tend to have.
The main concern is always your safety. You must be careful who you share information with and must protect your identity and important information until you are SURE you have met someone you can trust.
You should never give financial information, your phone number or address to someone that you aren't totally comfortable with!
The other con that is worth considering is that meeting a Mexican woman that you really like (or even love) will quite possibly lead to a decision on how, when and where to meet. This can be financially and logistically difficult with a woman who doesn't live in the same country.
Keep in mind, as well, that the free membership is the standard membership and does not include all of the features that the site offers. You may very well end up wanting to spend the money to upgrade your membership. However, there is NO obligation to do so.
Review: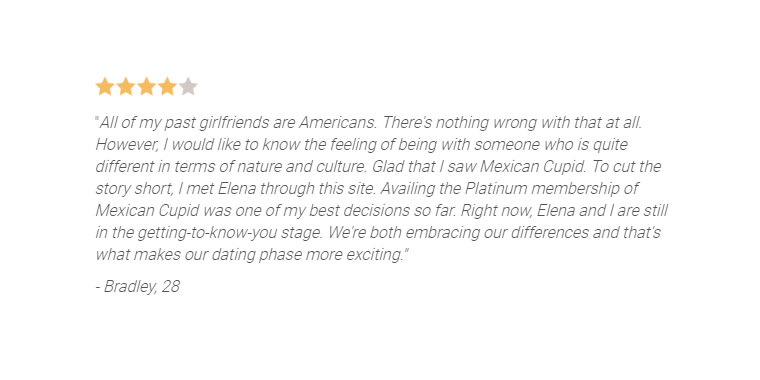 As long as you are mature, careful and smart about making new friends and meeting singles on the site you really have very little to lose. A free membership, great features and a well-maintained and easy to use site are all great incentives to give it a try.
Any cons, as mentioned earlier, are really cons of internet dating generally and not specific to MexicanCupid.com.
If you don't meet anyone, what have you lost? But just think of all that you have to gain!
MexicanCupid.com is highly recommended for singles who know that they are interested in dating a Mexican lady!
Whether you are looking for a friend, a potential spouse and partner or just someone to pass the time flirting with, MexicanCupid is a great site to look for the woman of your dreams without wasting time, money or energy on the old-fashioned dating scene.
MexicanCupid Review
Hotness Factor

User Interface

Number of Profiles

Quality of Profiles

Security

Cost
Summary
MexicanCupid is a Mexican dating site, owned by Cupid Media, it has profiles of thousands of beautiful Mexican women. The site is well designed with straight forward navigation and easy to understand payment options. MexicanCupid is a good option if you are looking for a sexy senorita.