Mexico City is a great place to meet women. It is the capital of Mexico and one of the 3 largest cities in the world with a population of over eight million inhabitants. It is a sophisticated urban hub with a history spanning over 700 years.
The city offers everything from Aztec ruins, parks, museums, colonial architecture, to shopping, and to amazing nightlife, and hundreds of thousands of single Mexican women.
A cultural and financial leviathan, it is the perfect blend of cultural heritage and modernism and should be on everyone's bucket list. It is the perfect destination for every travel aficionado and there is no shortage of things you can do on dates with the lovely women that you meet there.
Mexico City is an amazing destination for just about anyone. Players, partiers, and the marriage minded are all welcome.
Where to Stay in Mexico City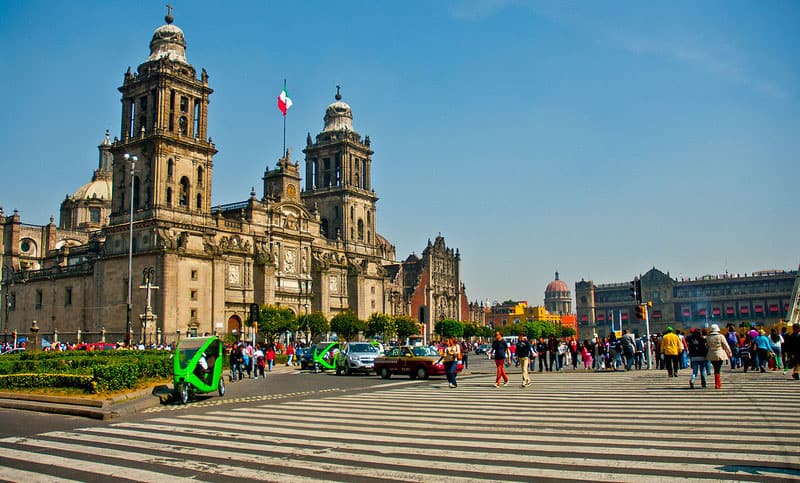 The first thing you need to do when planning a trip to Mexico City is to decide where you are going to stay. It is a kaleidoscope of the human condition and the biggest challenge to meeting women in Mexico City is the sheer size of the place. There are literally hundreds of neighborhoods, many of which foreigners rarely visit.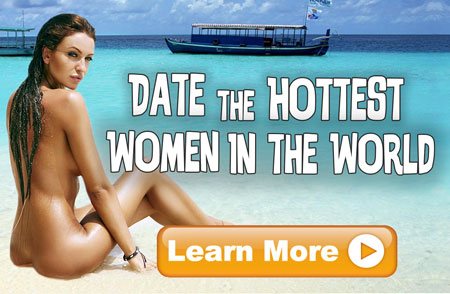 In my experience there are 2 ways you can go:
Cultural Immersion – Best For Long Term Stay
If you want to really sink your teeth into the culture, and have the opportunity to meet the kind of Mexican girls who do not hang out at bars and clubs, then you should try to stay where the locals stay.
So, our first suggestion is that you focus your efforts on the neighborhoods around one of Mexico City's great universities. These neighborhoods are the top choice if you are considering an extended stay in the city because a lot of expats live around the universities.
These neighborhoods tend to friendly and open like most university communities, and the coeds will usually be open to chatting.
Probably the number one option is the Coyoacán neighborhood around the Universidad Nacional Autónoma de México, the country's premier university. It is an old, historic neighborhood that has is a mix of the traditional and the upscale.
There is a huge choice of restaurants, bars, and coffee shops, all of which are great places to meet coeds. It also has some a good supply of cheap housing options both in terms of hotel rooms and short-term rentals.
Stay Near the Action – Best for Short Stays
Your second choice of areas to stay in Mexico City – is to stay near the action. If you are only visiting for 3-4 days this is probably a much better option.
If you want the best place to stay in Mexico City that is close to nightlife spots and dating opportunities then Condesa is your best option. It is one of the most fashionable neighborhoods in the city full of swanky clubs and bars, beautiful parks, and designer boutiques. Here are the top recommendations.
Baller Picks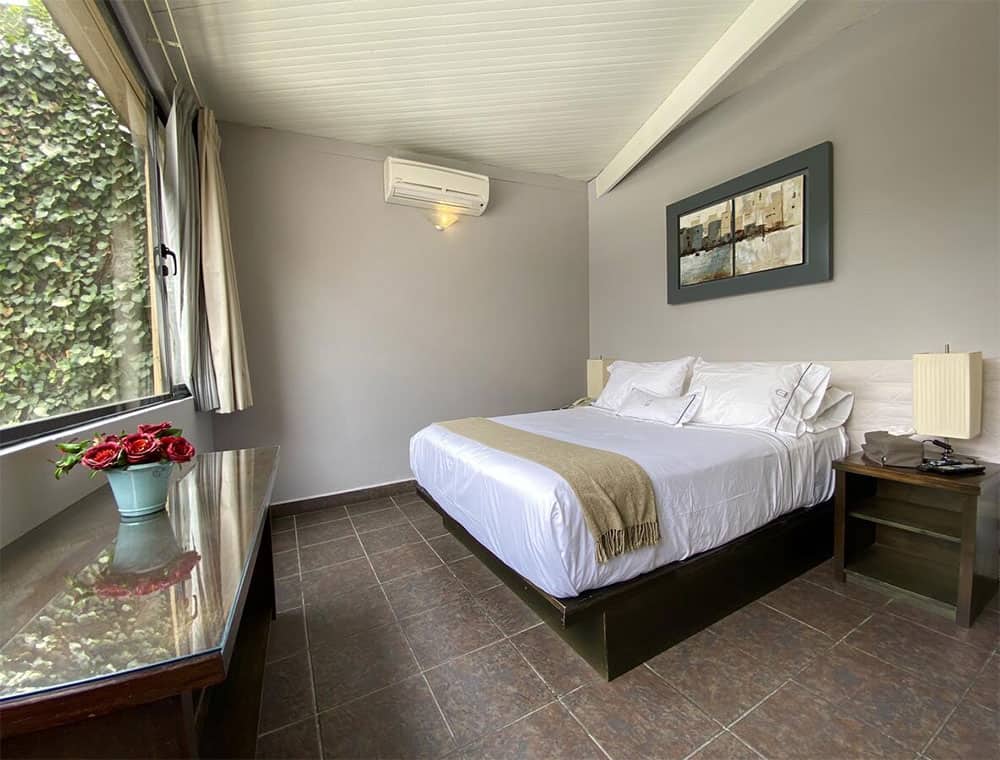 It is surrounded by stylish bars, restaurants, and lovely parks. Its rooms are incredibly spaciously and perfectly decorated. It might be a bit on the pricier side, but the included breakfast and attentive staff make up for it.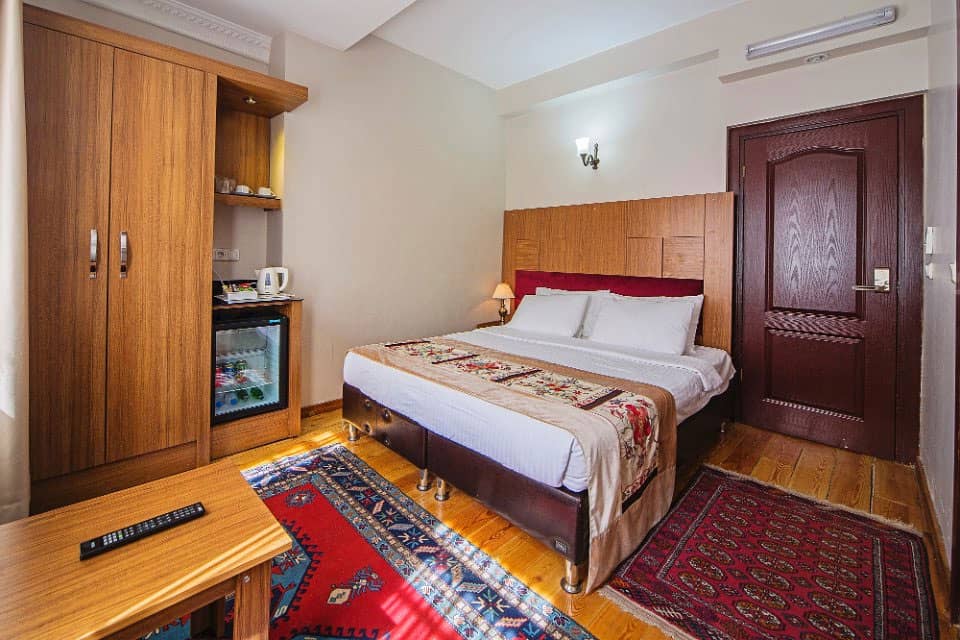 It is a 5-star hotel that's one of the most popular tourist destinations in Condesa and Mexico City at large. If you are looking for the best of the best and most gorgeous hotels in Condesa, look no further than this one.
Mid-Range Picks
Casa Condesa Michoacán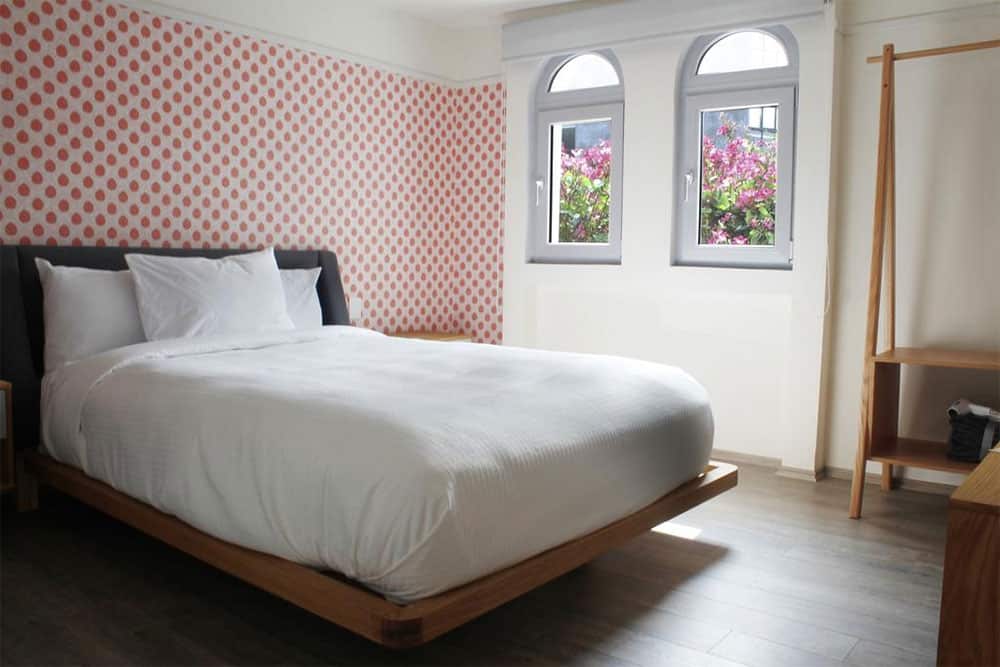 If you are looking for something nice but not too pricey, the Casa Condesa Michoacán can be a great option. It is one of the top mid-range picks that's located just 15 minutes away from Chapultepec Park by foot.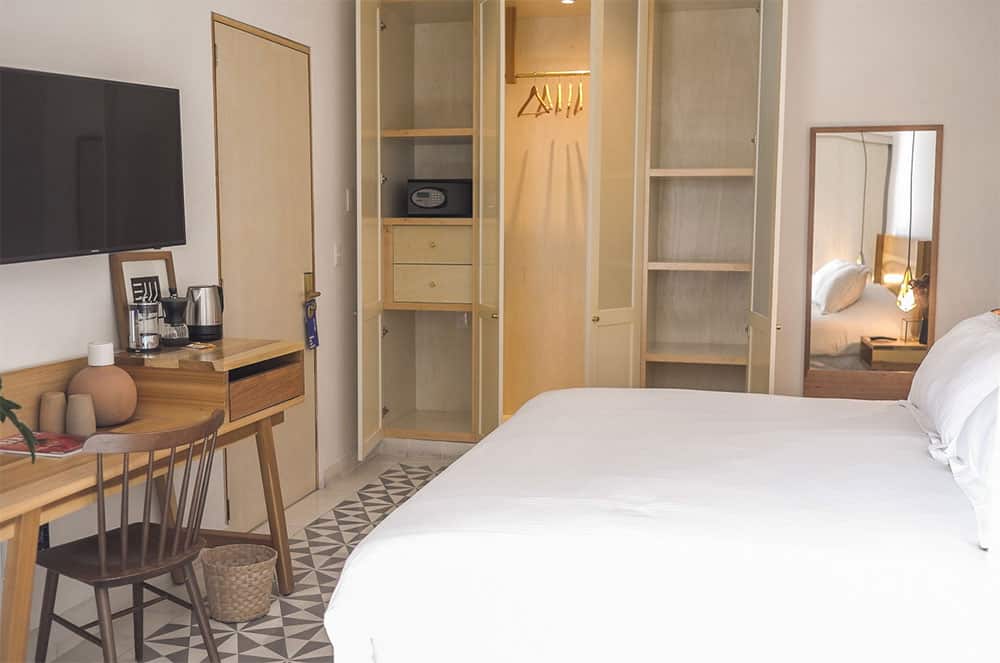 If you are looking for a nice place to stay in Mexico City without breaking the bank, Casa Nuevo Leon can be an excellent option. It has very clean and bright rooms and it even offers luggage storage and a tour desk.
Backpacker Picks
Casa Rosa Condesa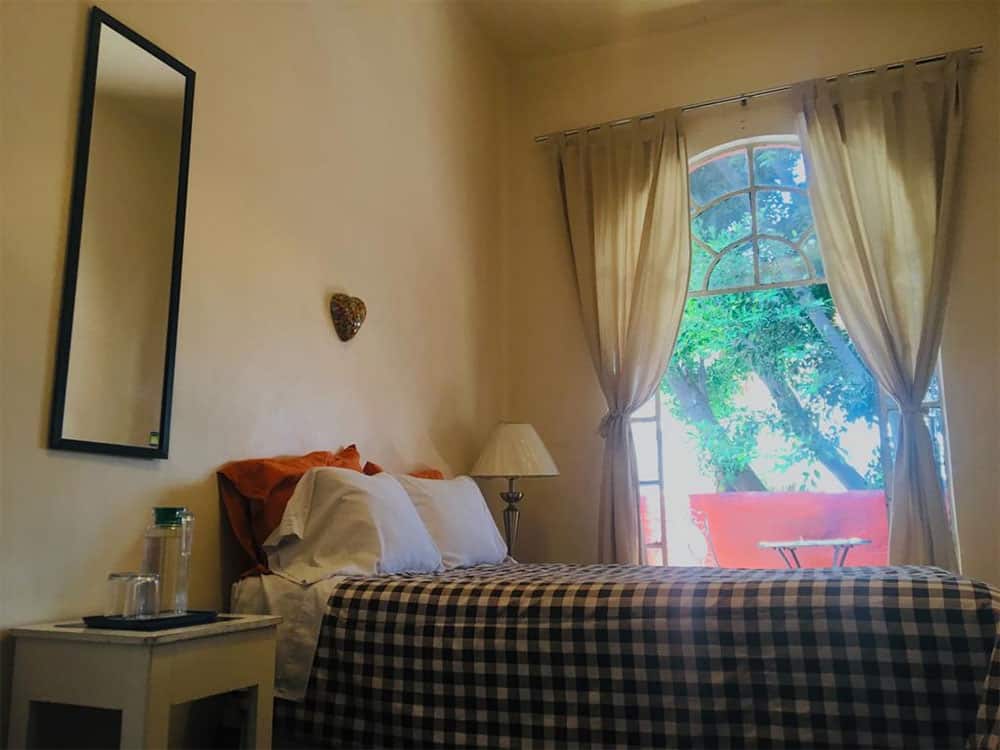 It is a great budget option when it comes to accommodation in Mexico City. Besides its convenient rooms, it also has a terrace, a garden, free Wi-Fi and much more.
Izra Hostels
Clean, simple, and cozy are the 3 words that best describe this hostel. If you are looking for a beautiful place to stay in Mexico City without spending too much money, this is an excellent option.
Nightlife and Pick Up Bars in Mexico City
La Roma, Polanco, and Condesa are the 3 neighborhoods in Mexico City that are best known for their nightlife. These areas for the best nightlife are considered expensive, upscale, and if you stay in those areas the risk of something bad happening to you is quite low.
Here are a few recommendations for places to meet hot Mexican women.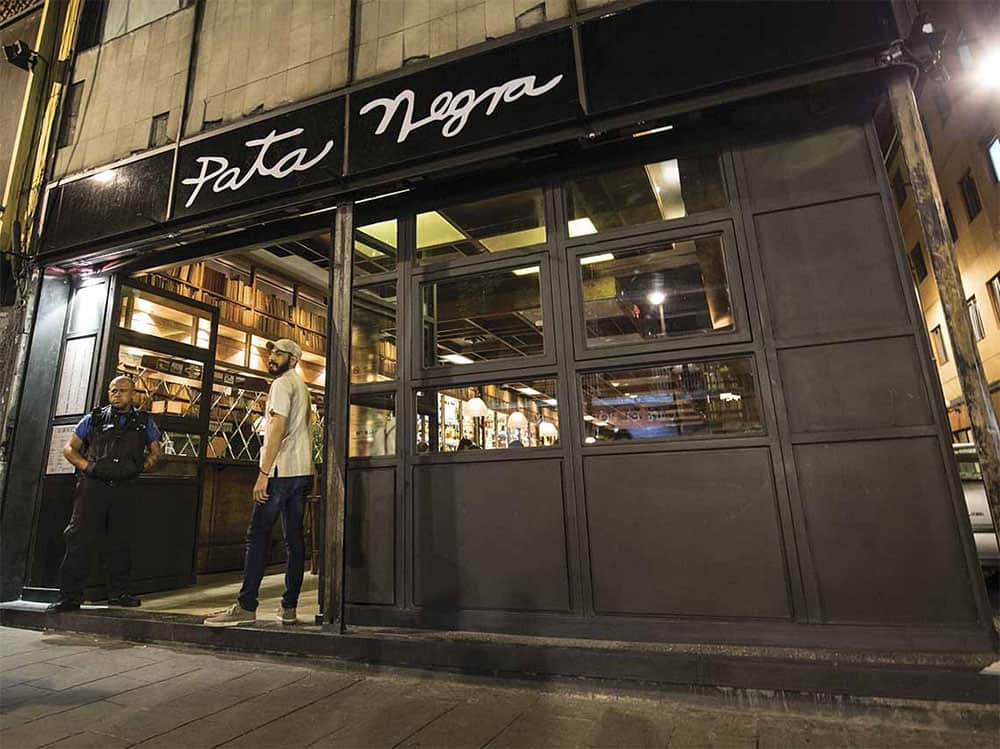 Located in Condesa, Pata Negra is a top recommendation when it comes to Mexico City nightlife. It is a popular place for tourists to hang out. One of the best things about it is that it is always packed with people and it is very easy to mingle.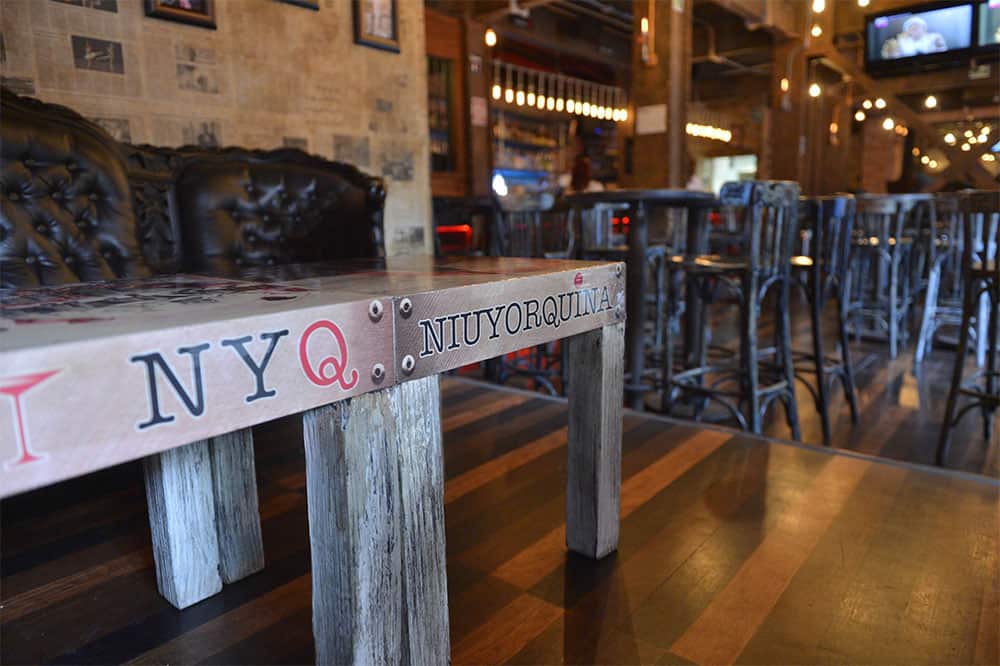 Located in Condesa too, it is often overlooked by foreigners in favor or Pata Negra next door. However, Niuyorquina can be said to be the better options since it is always packed, drinks are reasonably priced, and the music is great. It is an excellent place to find a romantic partner.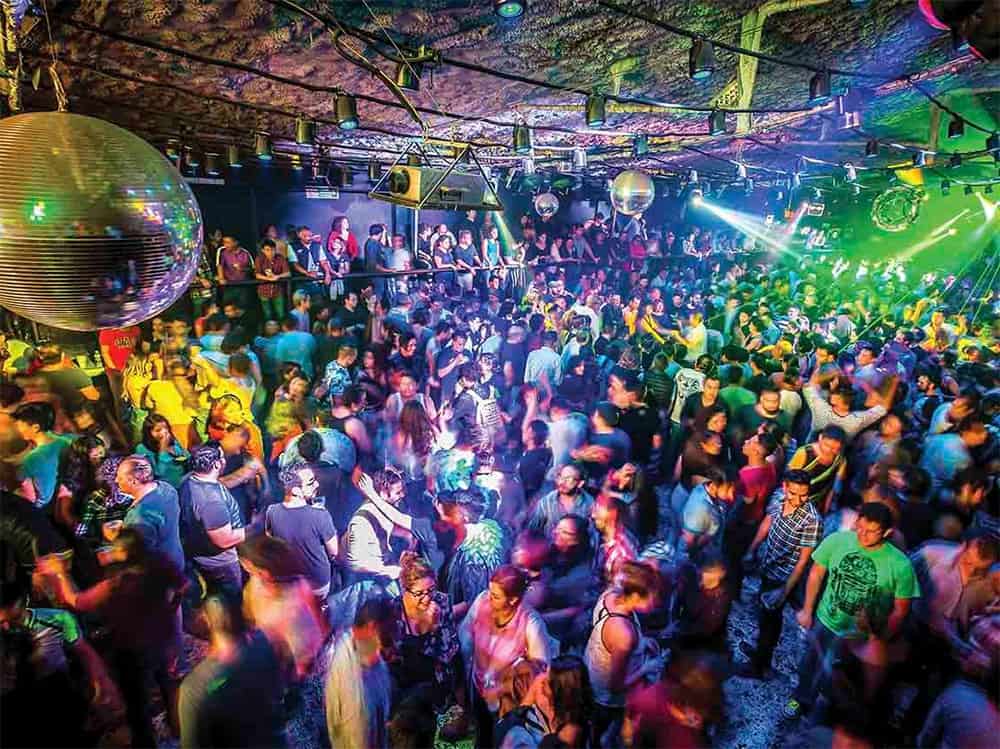 If you haven't been to Patrick Miller, you cannot claim to have truly experienced Mexico City nightlife. Located in Roma, this bar is impressive. Massive venue, cheap drinks, and great music are some of the things that have earned it cult-like status in the city. It is definitely worth checking out.
Other top recommendations include:
Date Ideas – Where to Take a Mexican Girl Once You Have Met Her
You should also keep in mind that dating in Mexico City is not limited to taking women out to a meal. You can go watch a movie or even relax with her on the beach.
Mexico City is located in the Valley of Mexico, about 1100 miles south of El Paso, Texas. This massive valley is in high plateaus at the center of Mexico. Because of this there are a lot of great hiking trails in and around the city which are great places to have a picnic with a lovely senorita.
This is the sort of idea that is perfectly normal in Los Angeles, Vancouver, or Sydney, but is a little outside of the box in Mexico City. Most local guys would never think of suggesting a hiking picnic as a date idea, but it is the sort of slightly exotic thing that works for traveling men in every city in the world. Women love a guy who is slightly exotic.
Visiting a Park
For a day date, you could simply head to a café and stroll around the streets in Condesa, Roma, or Polanco. Later on, you could visit a park such as:
Parque Mexico
Bosque de Chapultepec
Alameda Central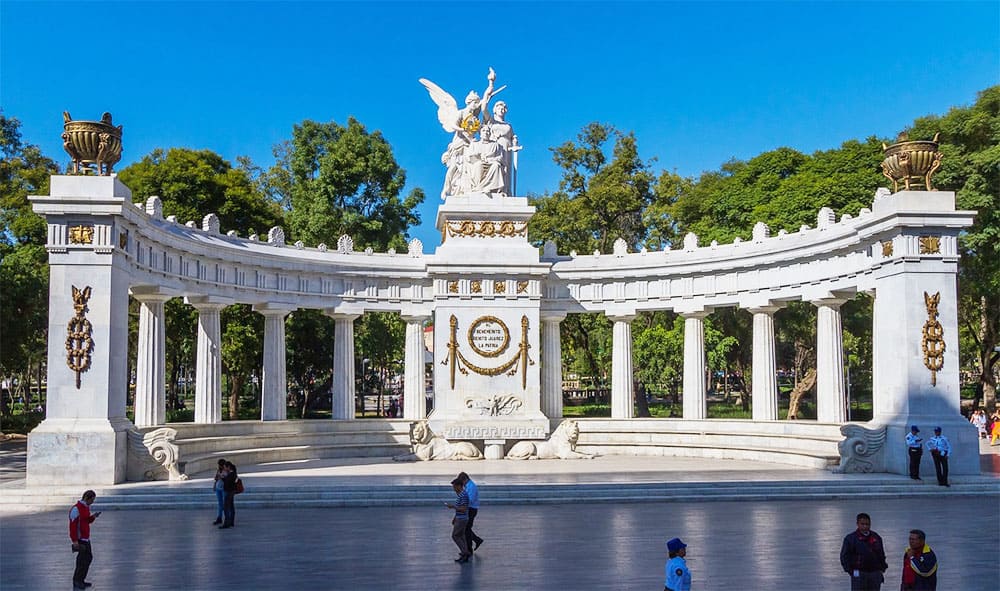 Grab Some Pastries
If you want a safe date idea, you could suggest grabbing some delicious tacos at El Parnita, but you should be ready to wait in long lines. Fortunately, the wait is almost always worth it. Alternatively, you could suggest grabbing some pastries at Panadería Rosetta.
Visiting Landmarks and Museums
If you are looking for an interesting day date idea in Mexico City, you should consider visiting museums and landmarks such as:
Museo Soumaya
Museo Nacional de Arte
Chapultepec Castle
Museo Nacional de Antropoligia
Palacio de Bellas Artes
Best Places to Find Mexico City Girls Online
Using online dating platforms is another great way to meet girls in Mexico City. Today, many men travel the world and set up dates before they actually arrive in a new destination thanks to the power of the Internet.
If you are looking for the best sites to line up dates before your arrival in the city then Badoo and Tinder are your best bet since they are available internationally. With both platforms you can look for women to date in Mexico City while still in your own country.
The most popular dating sites used by people in Mexico City are:
Mexican Cupid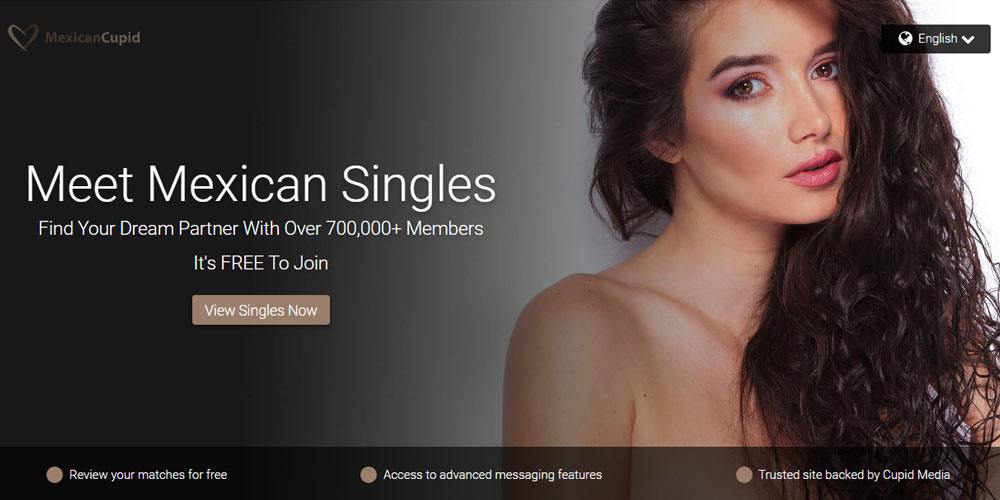 It is a highly trusted Mexican dating website that has over 700,000 members. Women that sign up to this website are those interested in meeting and dating foreign men, but are not too sure about where to find them. Its combination of active number of users, quality, and willingness to meet up makes it superior to any other dating service out there.
Chispa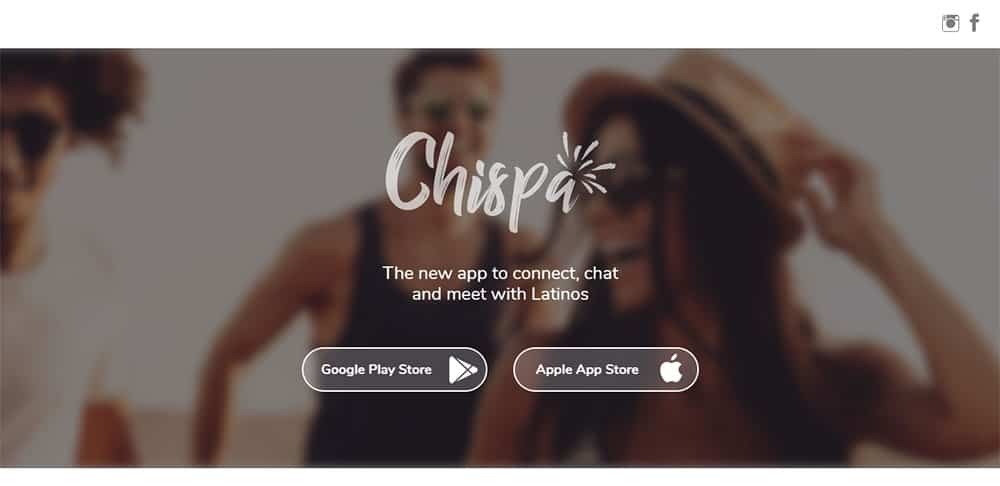 It is a relatively new dating app that's growing in popularity in Mexico City since it has an English as well as Spanish interface. It can be downloaded for free via Google Play or the Apple App Store. Only mutual matches are able to message each other, which means that you don't need to worry about the need to filter through people that you don't like.
Badoo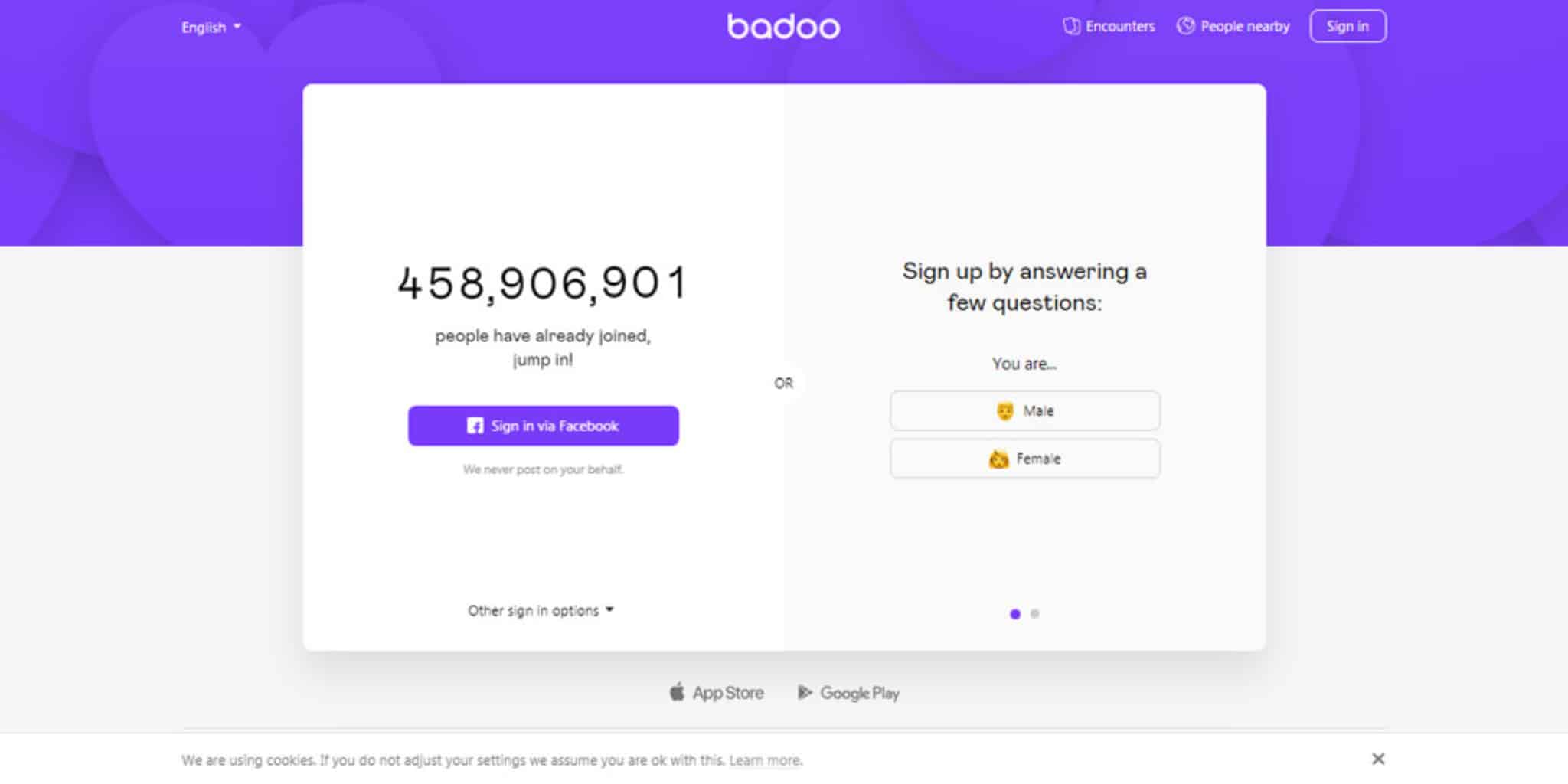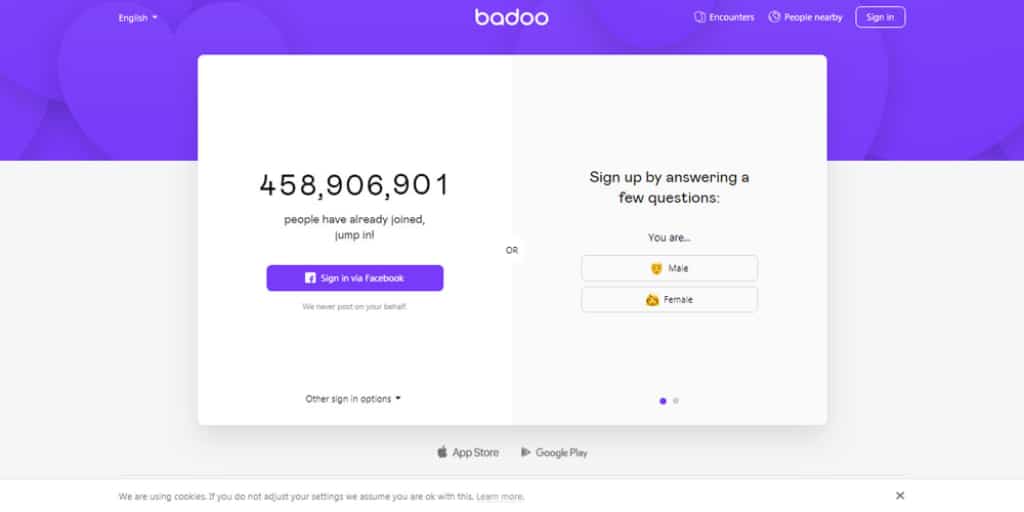 It is another popular dating app in Mexico City. It offers a feature where you see people close to you that have similar interests and allows you to chat with them after a match is made. The major drawback with this platform is that while it has many active users, you can also still find many fake, low quality profiles. It is also not as easy to use as Mexican Cupid.
Tinder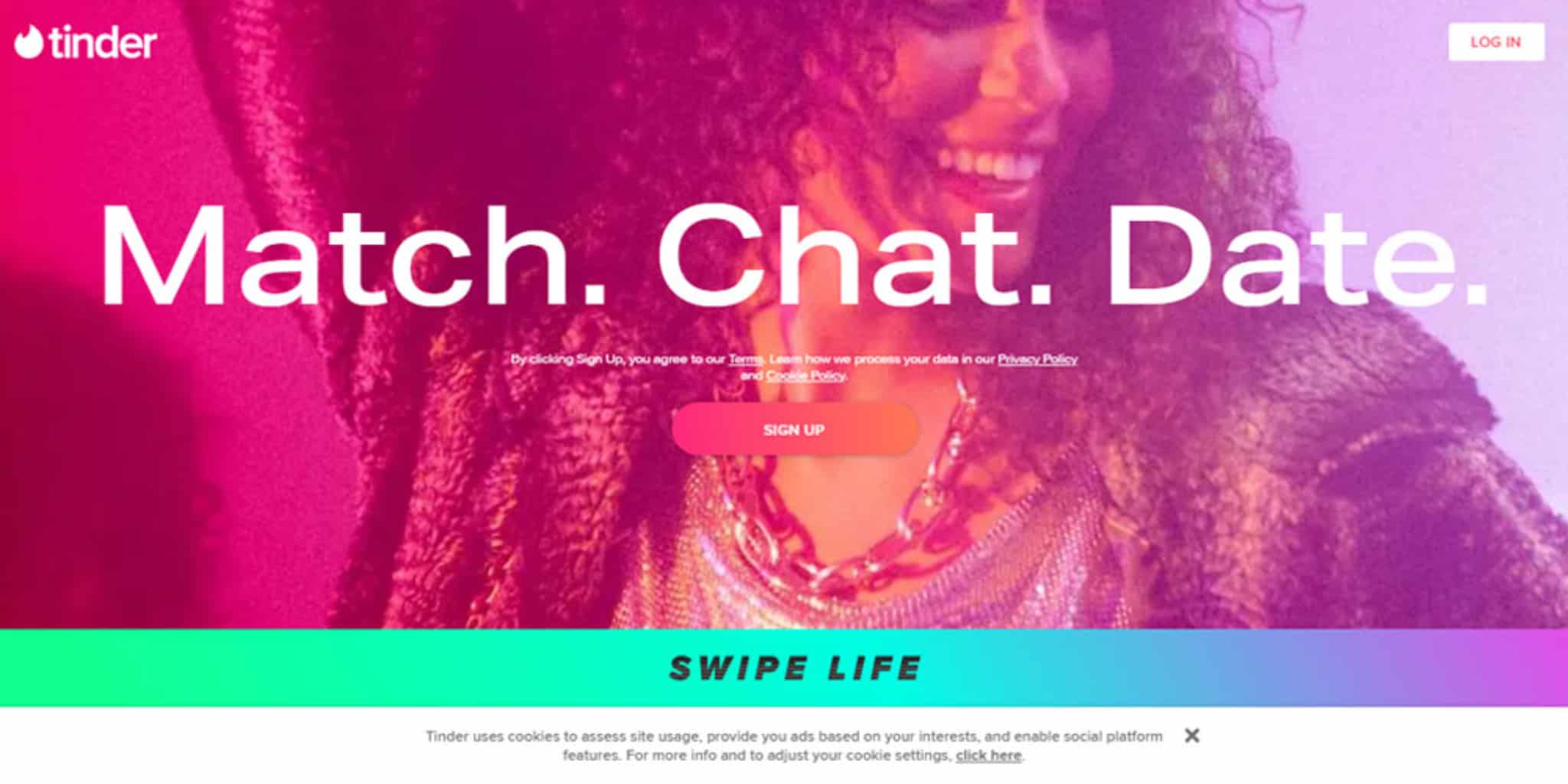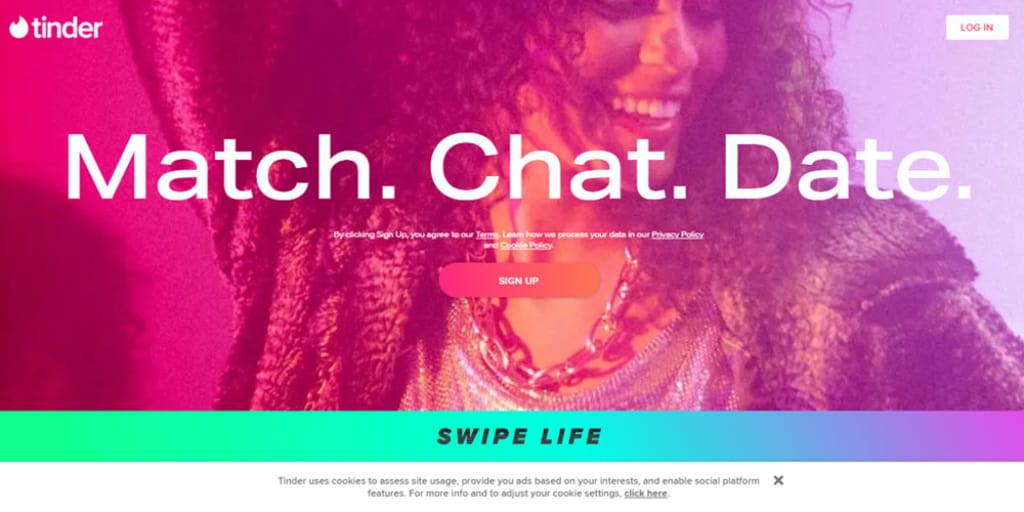 It is as popular in Mexico City as it is in any other major city in the world. It is particularly popular among the young and offers the best chances of getting a date within the shortest time possible. The major drawback with Tinder in Mexico City today is that it has many inactive users or women that are simply not serious. It has also turned into a platform for girls looking to get more followers on Instagram.
Facebook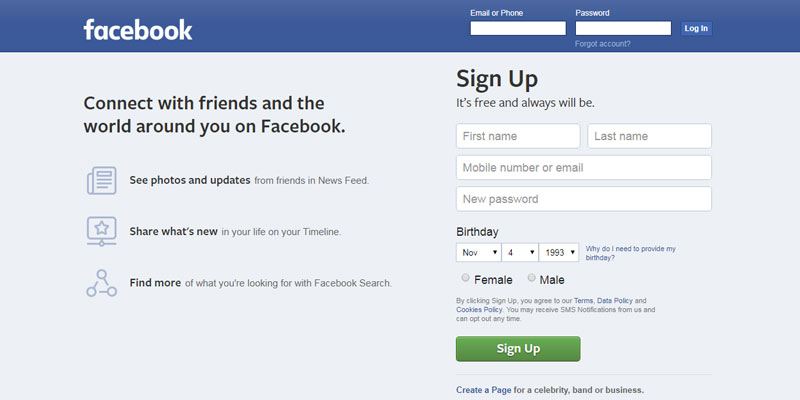 Facebook Dating is currently available in Mexico City. Users simply create their own dating profile with the information and pictures of their choosing. In turn, Facebook imports only the individual's first name and location and recommends profiles for dating depending on the user's interests.
If you don't like the idea of signing up for Facebook Dating, you can use regular Facebook to browse through profiles of women in Mexico City hoping to find a match.
Mexico City Dating Tips
For foreign guys, particularly Americans and Canadians. Mexico City will feel a lot like dating at home. That is not necessarily a good thing, but the women that a foreign guy is most likely to meet are generally sophisticated, intelligent young women, particularly around the universities.
They are not going to be impressed by the sort of dumb pick up lines that might work in less developed areas.
You have to put on your 'A' game. You must wear your best clothes and show up as the alpha male without being a jerk. Be confident, but also be kind and funny.
Just like everywhere else on the planet, if you are caring and treat women with respect, you will end up getting the most action. The best advice would be to bring your woman a small gift whenever you go to see her.
Still, Mexico City has its unique challenges when it comes to meeting women. Some of the greatest ones include:
Language Barrier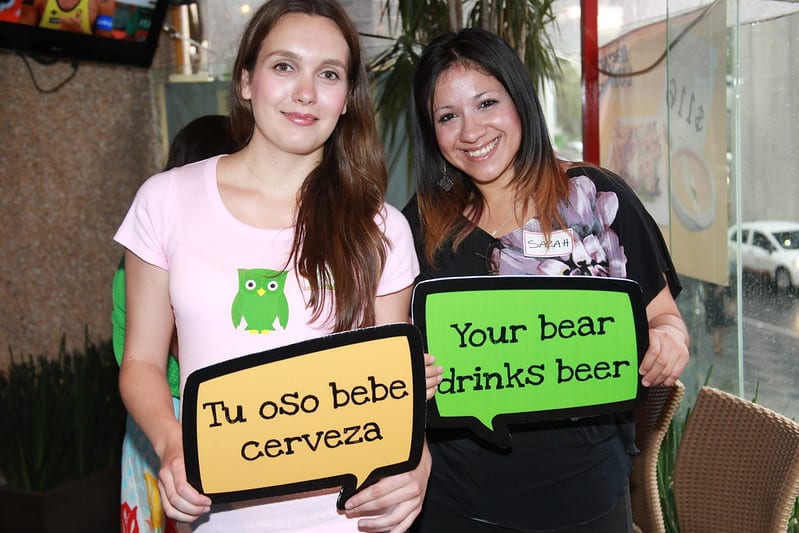 Mexico City has a large population of expatriates, but it is also the world's largest Spanish-speaking metropolis. To best connect to the city and find women, it will be in your best interest to learn some Spanish.
And learning a little bad Spanish is easier today than it was in the eighth grade. There are tons of great language learning apps you can download on your phone and most of them focus on helping you meet people.
In fact, most of the early lessons on Busuu, a particularly slick app, are pretty much designed to help men meet women without knowing much of the language. Not that the company would ever want to admit this.
Women in Mexico City are keen to have conversations with foreigners, particularly those that put in some effort to learn and speak the local language. Even learning just a few key phrases can really help your chances with women in the city.
Cultural Barriers
A typical girl from Mexico City is incredibly polite and is easy to befriend. Dating men from other races or nationalities is usually not frowned upon by the city's natives. The girls in Mexico City are anything but conservative. The city isn't patriarchal in any sense and women have a voice. Women are outgoing and love meeting new foreigners.
The social norms surrounding love and dating in Mexico City tend to be more traditional compared to most metropolitan areas in the Western world. Dating generally involves a lot of compliments and words of affirmation, roses, as well as other tokens of affection, and long lead-ups to intimacy.
Certain aspects of the dating culture in Mexico City might seem very traditional, but the atmosphere is still rather open. The dating scene is today more diverse and even accepting of LGBT individuals. So, no matter where your interests may lie, there's room to be yourself in the city.
Competition from Local Guys
Latin guys, (even those in Mexico City) are known to be some of the greatest seducers in the world. However, if their advances are rejected, they simply smile, shrug it off and move on. In addition, most of them often date multiple women at the same time, which gives them the option to pursue a more serious relationship with the woman that they like most.
Local guys are thus not much of a threat if you know how to handle women properly. If you act like a gentleman and establish trust, you are more likely to be successful with women in Mexico City.
Treat your woman like a lady and escalate slowly. Still, it is important to always display dominance with women in the city. Treat your woman kindly but firmly.
A recently retired Mexican playboy explained that, "Women in Mexico behave in a very similar way as in the States. The indirect approach works better than showing your intentions too early," because this is what the pushy local guys do.
Instead our former playboy, a Mexican business executive who was a professional soccer player as a young man, explained that, "Coming up to a girl for a 'female opinion' is much better than 'Hey, my name is Oscar, what's your name?' However, if your tone, poise and energy are right, you can open with almost any line."
Obstacles For Older Guys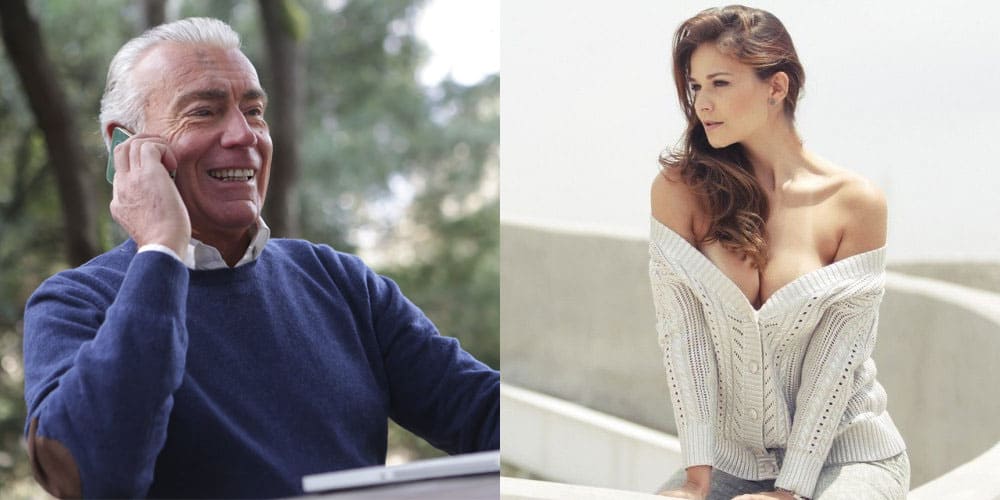 Girls in Mexico City are generally open to dating even older men. You can expect to find a 20-year-old woman flirting with a man that's beyond 40 years of age. This usually happens because the man is primarily charming and wealthy. That's something you should keep in mind if you are visiting for the first time.
Best Ways to Break the Ice With a Girl From Mexico City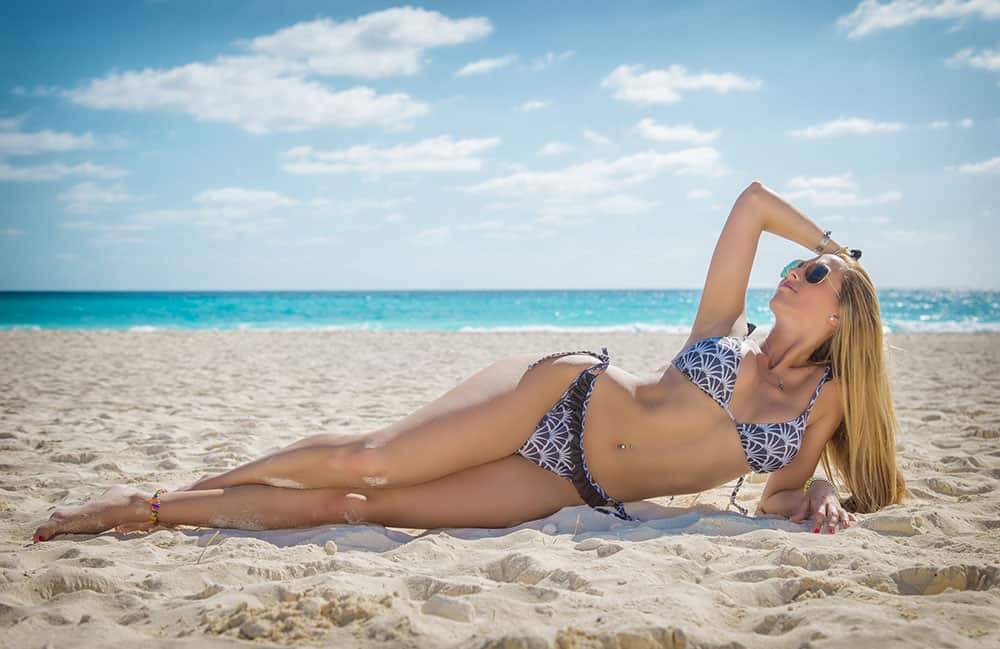 Our retired Mexican playboy, he married in his mid-forties and now is into the pater familia stage of life more into enjoying his wife and children than partying and meeting women, but he has a LOT of good information on the subject.
He explains that in Mexico City, "If you approach a group rather than a single girl, things will normally flow more smoothly," because this is a big city and there are a lot of annoying pushy local guys for a girl to contend with. And, "If the group approves of you, things will be much easier later on. Good looking girls are rarely alone so we should keep this in mind."
One big mistake that Americans, Australians, Canadians, and others from less formal cultures make is language. Most of the Mexican women, particularly college coeds and professional women are cultured and sophisticated women – even if they are partying.
The old playboy explains that you should be as much of an old school gentleman as you can muster.
A turn off is using foul language, approaching them if you're drunk and of course showing your intentions too soon.

Retired Mexican Playboy
Speaking a bit of Spanish helps but this is not so important if you are in a major cities like Monterrey, Guadalajara, Cancun and the Mayan area or Mexico City. Most girls today will speak a bit of English well enough to communicate. If there's attraction, this is never a problem.
Meeting people (especially women) for the first time is not easy no matter how experienced you are. Here are some suggestions for the best ways to break the ice when you meet with a woman for the first time in Mexico City:
Dance
Dance is an integral part of Mexican dating culture. It is the preferable ice-breaker for getting to know a woman much better. Why? It would be rude of her to decline your request and she will also appreciate that you made the effort to ask her to hit the dance floor. If you are not the best dancer, simply follow her lead, make lots of eye contact, or simply book some dancing lessons.
Humor
The women in Mexico City are generally hilarious and love joking. Still, they can be rather sensitive and there's actually a vague line that cannot be crossed. A woman may take your jokes the wrong way and easily become deeply offended. That's why you need to be careful with what you say. If you do say something offensive unintentionally, make a sincere apology.
Helpfulness
The men in Mexico City and the country at large open doors for women (even complete strangers) or even carry their girlfriends' handbags. That's how things are done in Mexico. So, you should always make it a point to offer your assistance or simply be chivalrous. The women in Mexico City love it when men take the first step.
Things to Watch Out For in Mexico City
Mexico City is obviously not the most dangerous city in the world, but it is definitely not completely safe. You should avoid walking around alone at night or even get lost in your phone in public. It is also advisable to always ensure that you are aware of your surroundings wherever you go.
When you first arrive, you should limit your movements to Polanco, Condesa, or La Roma. If you feel comfortable enough to start branching out then do it, but there are many singles and the nightlife is also great. Plus, these 3 areas offer so much to do that you probably won't need to ever venture outside of them too much.
Try limiting your time on the street as much as possible, especially when it is dark. Always order Ubers to get around the city. Even if all it takes is a 10-minute walk to get somewhere, it is advisable to always order a ride after dark.
Here are other things that you need to know so that you can stay out of trouble during your stay there.
Tourist Scams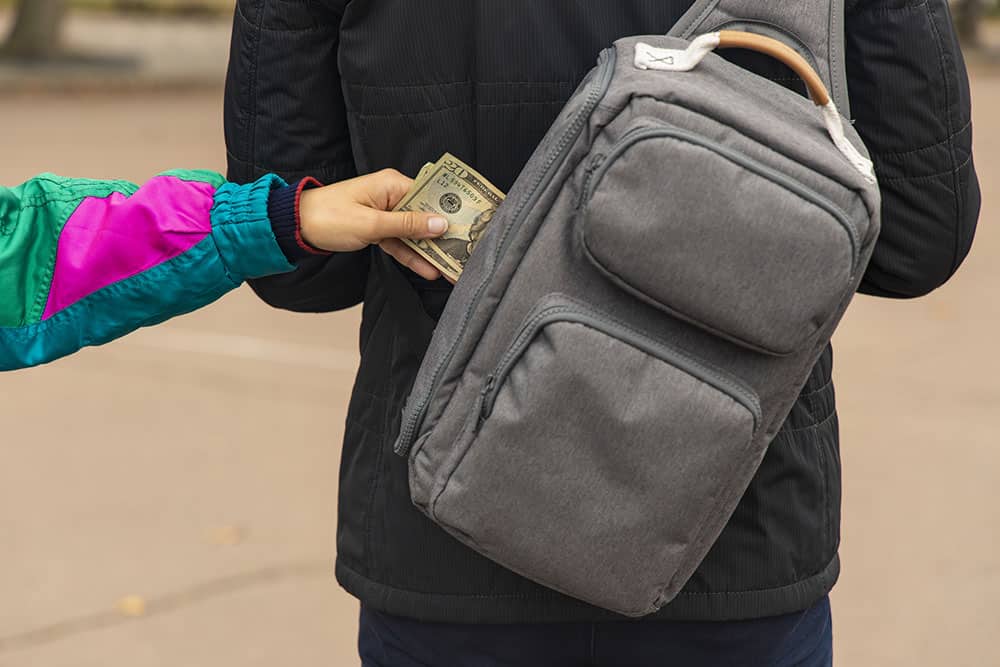 It is always important to protect your personal information. Mexico City has pickpockets. Purses and bulky, full pockets are prime targets for these criminals. Avoid keeping your money, passports, identification, or any other important items hanging out where they can be easily stolen.
A good idea would be to place all your important items in your hotel safe, or tuck them away inside your clothes. The Subway or Metro system can get quite crowded at times and this creates opportunities for pickpockets on cars that are usually standing room only. You should also avoid showing money in front of other people since this attracts pickpockets too.
If you are using a hired car to move around the city, avoid leaving anything valuable inside it. Always use the trunk, even for things that may be considered to hold something of value such as empty gift boxes. Such items may attract unwanted attention and may prompt a broken window.
Mean Locals
The locals are almost always never aggressive towards foreigners. However, while Mexican men are known to be quite aggressive with women and nothing ever happens to them, you shouldn't attempt to do the same. If you try being too aggressive with women, the locals will definitely be aggressive with you too.
Corrupt Mexican Police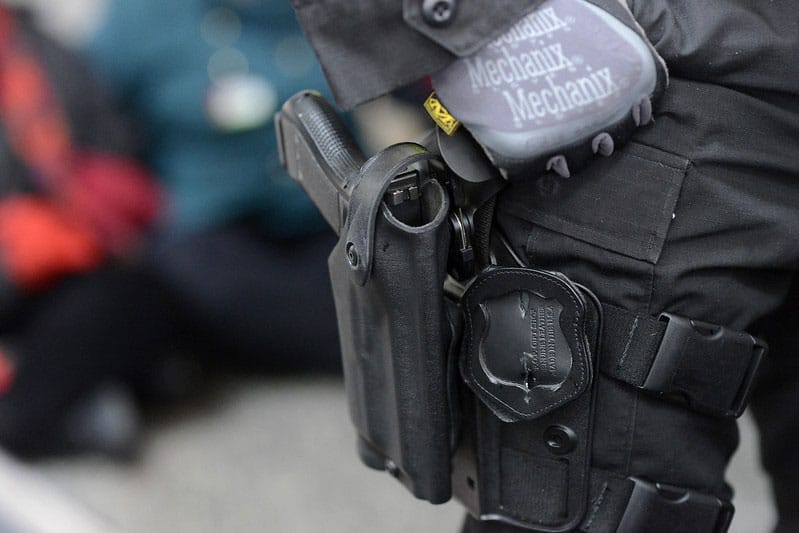 Police officers in Mexico City are paid a third of what their counterparts in New York City make, which leads some of them to rely on corruption and bribes to make extra money. However, it is generally not advisable to offer bribes since police officers usually go at least through the formality of assessing a fine. Major tourist sites have specially trained tourist police that tend to be more helpful than regular police.
Cultural Gotchas
You might be surprised to learn than in Mexico City and the entire country at large, tipping is rather common in places that you might not expect such as at supermarkets and gas stations. If in doubt, you should always check what the locals are doing.
Enjoy Dating Women in Mexico City
Mexico City has all types of women. Some will be rather conservative and will require several dates before they want to hook up. Others will be more eager to hook up. To improve your chances, make sure that you get as good at speaking Spanish as you possibly can.
That said, if you put the effort, approach a lot of women, and have some luck on your side, things are likely to go well for you. Always make safety a priority and everything else will work itself out. If you wish to have any luck with women when you visit Mexico City, be sure to apply the tips, information, and advice provided here.