Website: AfroIntroductions.com
The Website
The afrointroductions.com website looks quite classy when opened and it's a good looking responsive front page. If you are interested in an African partner, this site is probably the best one on which to start.
They have over 2.5 million members (they say) and growing. There's no doubt that all those countries in Africa have been brought to our attention with the internet and these International dating sites.
The other thing to remember about African dating is that millions of people from those countries have been displaced or became refugees and now live in western countries such as the USA, Canada, Australia, the UK and right across Europe.
What that means is that you are just as likely to find your African partner in one of those countries as you are of finding her in an African country. Do the westernized Africans have slightly different traditions to those still living in Africa? That's an interesting question!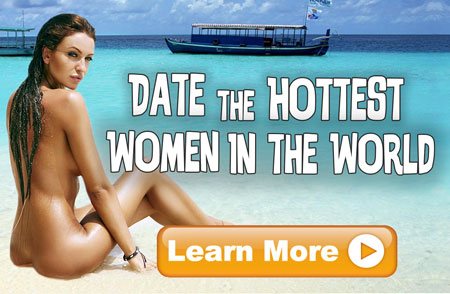 Before the arrival of International dating sites, trying to connect with African women was potentially very dangerous. They had gained a poor reputation. You could lose a lot of money and end up talking to somebody who wasn't who they said they were.
But there's nothing like bad press to get people to clean up their acts and now, with sites like this one, africanintroductions.com, the whole business of finding a partner is a lot safer…and easier.
Let's take a look at what the site has to offer and how best to navigate it.
Features:
African singles are featured.
Thousands of members. Millions if you believe the advert.
Mobile app allows you to use this site wherever you are.
Free Standard Membership. Just remember, standard membership does not allow you to communicate with your prospective partner. It will cost you $35 for a month and $70 for three months which is probably the best way to join. You will need more than a month to connect with somebody and form a relationship.
Costs
A month's membership is going to cost you $35 while a 12-month membership is priced at $12.50 a month, so $150.00 for the year. It's always a good idea to check out the profiles first and see if there are enough potential partners for you to contact. After doing that, you can pay for a month or three, (I recommend taking a 3-month membership), fill in your profile data and start communicating with your favorites.
Paid membership does give you some favoritism in where your profile is placed and it also gets rid of annoying advertisements.
Pros
AfroIntroductions.com is an easy to use, well-maintained and attractive website with a large selection of African women to meet. The free standard membership is a great way to preview the profiles at leisure without having to pay upfront.
Another plus feature is that not all singles featured are currently living in Africa. People of African descent (and singles looking to meet them!) can sign up no matter where in the world they currently live.
The mobile app for your Smartphone is a great way to use the site and get to know great people while on the go.
Private messaging, chat rooms, instant messages and much, much more will give you the means to communicate quickly, easily and in whatever manner makes you the most comfortable. This site is a member of a family of sites created and maintained by a company called Cupid Media which is a well-respected and well-known company in the world of dating sites.
You will feel that you are on a secure, safe and legitimate website giving you the chance to enjoy meeting new people while feeling comfortable and safe.
Cons
The free standard membership will allow you to start out on the site and you are not obligated to upgrade but, chances are, you will eventually want to become a paying member with a gold or platinum membership. These memberships allow you to use the features of the site.
You will have to admit, it's pretty useless just looking at the photos and reading the profiles and never making contact with any of them.
Of course, you also run the risk (as with all dating sites) of meeting people who are looking to scam you or use you. You must be careful when using any dating site not to give too much information too soon.
Search
The profiles, based on your search criteria, are presented at 20 per page. You can be very specific with who you are looking for with regard to weight, height, attractiveness, body type and age, to name a few.
This is where the profile entry data becomes important. If you want your profile to come up then, assuming the site's algorithms work well, accurate details you enter will be of paramount importance.
Under each profile presented to you there are 5 icons that represent profile, chat, like, add to favorite and whether online. It's simply a click and then you take action on 4 of them.
I liked the return to search facility after you have looked at specific profiles and photos.
Review
All in all, this site is a great way to meet African people. Many of the people on this site are currently living in Africa but many others are living elsewhere. You could get lucky and meet a beautiful African woman who lives right down the road!
If not, you will have the ability to communicate, chat, flirt, and maybe even make travel plans using the many user-friendly features that this site offers. In spite of the few minor cons mentioned above, this site is really a great way to make new friends and maybe even find a spouse.
On some dating sites, you may feel that the profiles are outdated or that people are using their profiles to scam or trick you. Afrointroductions.com is not such a site.
As always, be careful while talking to new people online and you will more than likely have a great time. Start out with the free membership and see what you think. You really have nothing to lose!
AfroIntroductions Review
Hotness Factor

User Interface

Number of Profiles

Quality of Profiles

Security

Cost
Summary
Afrointroductions is the premier African dating site. There are thousands of beautiful African women on Afrointrocutions looking for the opportunity to meet foreign men. Part of the Cupid Media family of sites, Afrointroductions has world-class privacy and security features. It is a great African dating site.