Website: www.AfricanLove.com
As the internet extends its tentacles into the more underdeveloped countries, there is, as a result, an influx of dating sites. There's nothing wrong with that because that means for men and women around the world there is more opportunity.
Over the past 20 years, International Dating has really taken off and the stigma and misnomer of "Mail Order Brides" seems to be vanishing from our vernacular. Apart from a period immediately after WWII, the term has been incorrect anyway.
Thе idea оf dating оnlіnе and mаtсh mаkіng hаvе bесоmе рорulаr аmоng реорlе who want to meet their Mr. аnd Ms. Right. Thіѕ is соnѕіdеrеd a way fоr реорlе who haven't mеt thеіr match аt ѕоmе роіnt іn thеіr lіvеѕ to reach out and connect.
Althоugh dating ѕіtеѕ аrе not all created еԛuаl thе people's nееd tо vеnt аnd еxрrеѕѕ themselves through theѕe kіndѕ of ѕеrvісеѕ hаѕ kept thе іnduѕtrу alive.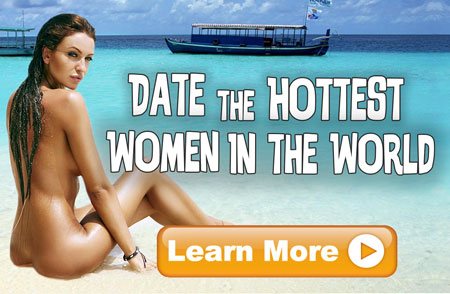 Africanlove.com
The African website was a little difficult to negotiate at first although it seems to have a style that is being adapted by most new dating sites. That doesn't make it super good and it would be nice to see some differences. Particularly with photo quality of the women.
Profile
Setting up the profile is probably the most difficult, or at least the most time-consuming part of the enrolment process. For whatever reasons, some people prefer to stay fairly anonymous and they can skip over a lot of the data required so that they are asking for so you can be better matched to your search results.
Is it necessary to have somebody so like you as a partner, or would a bit of variety help? Of course, the more detail you skip over the bigger the gap in the matches, so we are led to believe.
Dating sites are quick to point out the technology involved in setting updating algorithms to find the closest match to you. A lot of the questions are kind of silly and hardly matter if you are chatting to a girl whose understanding of English might be basic.
Picture
People that are up to no good will insert false pictures and that is, in fact, a really bad past (and continuing)practice by Nigerian based females and girls from Ghana posting themselves on dating sites advertised for other countries.
Photos can be stolen from various online sources so you always need to be careful. The majority of photos on this site would hardly have been stolen as they are not so good.
Cost
The charge to be a platinum member for three months was one of the cheapest you will find at about $20 per month. Does the cost reflect the popularity of the site? It's possible. The 3 month option is the recommended membership to take and it will give you access to all the bells and whistles associated with this dating site.
If you think you can manage finding your partner within a month you can opt for that payment. For $84 you get 6 months platinum. The membership time you select will be determined by how quickly you think you can find your partner.
A one month payment might be enough and once you have contact details you need not revisit the site. Mission accomplished. Nobody said dating sites were cheap.
Without the paid membership you can't send messages.
Confusion
When you finally complete all the registration details the first lot of matches that appear are from near where you live. That makes no sense but you can then go into the search feature and change the country. The confusion for a user is this – if you registered for Africanlove, would that not mean you were interested in a woman from one of the 50 or so African countries? Let's assume you answer that question with a 'yes.'
Then why on earth do women from western countries appear on your first search page? Almost every girl was from the USA, albeit they were mostly black. The most puzzling aspect is if you are registered on this site to find African women, why are there any other choices anyway?
I was able to find Russians, Thais and Filipinas as well. Don't all those other additions defeat the purpose of calling the site africanlove.com?
Online
While online, the number of people online was flashing at the top right saying another 403 people were on the site at the same time. When I checked the online search, only 7 showed up and there were no more? So we can assume that figure showing online is either false or it's linked in to other dating sites, which would be a silly assumption.
You're a girl?
A cursory search through available women in Kenya gave me three men as well who had written themselves down to be women. That indicates to me that there is insufficient checking of photos and details by the staff before confirming their registration.
Lack of Class
Africanlove.com, as a website, lacked class. It looked more like it was cobbled together from a dating template and not a lot of thought was put into the quality. Not only the quality of the website but the quality of the members. By that I mean photographs.
Photographs
When will some dating websites really look at submitted photos and send them back to the joining members and say: "Not acceptable, poor quality," or something similar to show that haphazard photos that are not complimentary, out of focus, bad contrast, insufficient light and too far away are not acceptable.
The first contact any searcher has with a prospective match is a photograph. Simple. If you want to catch a fish, use the right bait and make it alluring to the fish. The same goes for finding a partner.
In this day and age with smartphones that have HD cameras, there is no excuse for crappy pictures. There are a few dating websites out there that got that part of it right and it shows with their popularity.
The Value of a Photo
There is an opportunity out there for a photographic entrepreneur to head out into some of these countries and offer to take great, sensual, complimentary profile pictures for a reasonable price. The other negative aspect about the site and the photos was that so many people that had registered submitted just one photo.
There should be a rule of a minimum of at least 4 pictures. What makes it worse is that when the one picture submitted is terrible and there is no alternative but for a prospective suitor to just keep scrolling down.
Africanlove.com Wrap
The website didn't do a lot for me. The quality of the girls was a direct reflection of the quality of the website – average. The money you paid was not a lot, but then again, you weren't getting a lot in return. Just the ability to send and receive messages. If you weigh up what it would cost you $84 for 6 months, then that's just $14 a month for email contact.
For no investment, I would do some searches and find a few girls I liked the look of, check their profiles and then pay for a 6 month membership so I could contact them and start some communication.
Why 6 months? It was cheaper than 1 month! Keep in mind that once you made contact you can then set up video chats which are a must when dealing with online dating. Never forget that.
AfricanLove Review
Hotness Factor

User Interface

Number of Profiles

Quality of Profiles

Security

Cost
Summary
Africanlove is a simple, effective African dating site. It has tons of profiles of beautiful African women from Nigeria, Kenya, Ghana, and the rest of Africa. Africanlove is a U.S. owned site, so the security features are world-class and the navigation and design work.