Website: www.AfricanDate.com
NOTE: This site was formerly known as African Beauties.
There really aren't too many African dating sites online just yet, probably because the internet infrastructure in many African countries is not as well developed as in other parts of the world. The few African dating sites that do exist tend to concentrate on one particular country or region of Africa.
AfricanDate, on the other hand, has women from all over Africa. This really increases your chances of locating that sexy ebony girl of your dreams!
Services
The website offers multiple features and services that ensure you are successful in your quest to meet a hot African woman.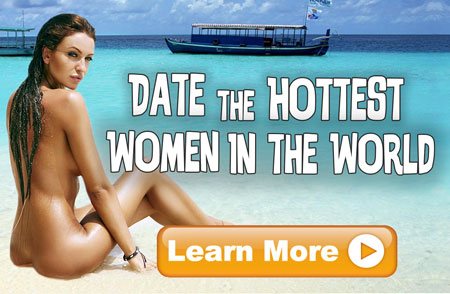 For starters, the site offers a meeting arrangement service that makes everything hands off for you. In addition, at the meeting you can request an interpreter be present to guarantee ease of communication.
The nice thing is that before you request a meeting you will be able to talk on the phone with young lady as well as an interpreter if needed.
How can you make this site work for you? The answer is simple. Even though the website is small, it still allows you to be very active in regard to your profile. You will be able to upload a maximum of four pictures of yourself as well as provide detailed information about your likes and dislikes in the profile area.
The best part is that all of the AfricanDate that you will be connecting with will already be in the United States. This fact alone will help to solve the many logistical nightmares that could potentially be looming.
When you do find a beauty that you want to get to know better you will be able to send a gift to show your interest. This is all done through the website- gifts include things such as flowers or even perfume.
Did I mention that membership to africanbeauties.com is completely free? There is no cost to become a member.
However, it should be noted that in order to make contact with the women there are fees associated. You will need to purchase credits in order to complete tasks that will be necessary moving forward.
For example, if you decide that you want to send a letter to one of the ladies it will cost you 10-credits. Credits can be purchased from anywhere between $15.99 for 20 credits up to $399 for 1,000 credits.
The signup process at AfricanDate is pretty straightforward and simple. Unlike some other websites, they don't make you jump thru too many hoops before allowing you to view the ladies' profiles.
All you will need to do initially is fill out a form that will contain very basic information about yourself.
Things such as name, email, etc. will be required in order to move on with the registration process. The nice thing is that a lot of the fields are optional so if you do not want to fill in the information you do not have to.
That said, you stand a better chance of finding the perfect African lady- or the perfect African lady finding you- if you give more details upon signup.
Once your registration is complete you will be able to start looking around at the different profiles as well as at what beauties are currently online.
You will be able to instantly communicate with these ladies if you so choose to as long as they are online at the same time as you and as long as you have the required credits.
A nice feature about communicating online is that your message will automatically be translated for them into their native language. Furthermore, if they send back to you their message will be translated into English so you can easily read it.
If you prefer to communicate in person you can always use the telephone option with a translator to introduce yourself. Be aware, however, that this will cost you a bit more money as there is more involved.
If you do decide that you want to meet one of the beauties in person you will be responsible for your own travel costs. There is a large portion of woman that are already in the United States so the travel may be something that is easy and convenient for you depending on your location.
In my opinion, the price to communicate with the women is extremely low and the value is immense if you are truly interested in meeting AfricanDate. The smaller atmosphere within the site means that the experience should be more intimate and meaningful.
This video explains a little more about how the site works:
AfricanDate Review
Hotness Factor

User Interface

Number of Profiles

Quality of Profiles

Security

Cost
Summary
AfricanDate has more sexy African women on it than any other African dating site. There are thousands of stunners. The site is owned by the same company that owns Amolatina and you can see they use a similar platform. AfricanDate is well laid out and easy to use.