Anastasia has it all she is smart, sexy, grounded, and she speaks "excellent" English. She is the real deal
This is the sort of woman who is going to make some lucky guy a great wife, because she absolutely exudes compassion and a desire to live a good rich life. And she is also modest.
She writes that, "I am an ordinary lady." Well, ordinary in Ukraine which is the home to the most beautiful women in the world.
Poor Anastasia has no idea that in California or Australia she is HOT! Yes, it is true. She claims that, "I am neither a beauty queen or a mortal diva, nor a one night stand girl or a victim of plastic surgery."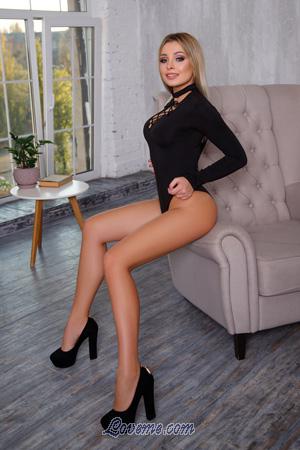 Look at the legs on that woman! This lady has no idea she is smoking hot – beautiful indeed.
That is awesome, but besides being hot she is a school marm and she is, "…not a fan of shops, clubs or beauty salons, because I'm sure that a real beauty can be found inside." In Ukraine a woman who does not like shopping is a rare gym. You better hurry!
So, here is a beautiful, intelligent, modest woman who is looking for, "Someone who will cuddle when it's cold and rainy outside; a gentle and caring man who is ready to spend his life with me."
Can you cuddle with a hot girl like this?
Can you tell this woman how beautiful she is?
Then you should get in touch with her right now!