Dear Lord!
This young Ukrainian girl fills out her dress better than anyone I have ever seen.
Damn!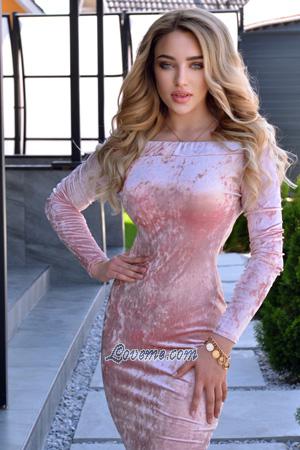 Wouldn't you like to walk into your local restaurant with this young lady on your arm? Yeah, who wouldn't but why in the world you must be wondering would this hottie be ready to move to Meridian, Mississippi, or Manchester, New Hampshire?
Surely, a girl as hot as this honey can write her own ticket in Kiev, a beautiful city of three million people?
She could, but she has problems with Ukrainian men. She explains that, "It is not easy in Ukraine because men just pay attention to tall blonde, while I am more than just slender legs and well-shaped body."
Damn! She certainly is a "well shaped body!"
Anyhow, she goes on and explains that, "I think a mature man will appreciate me."
Are you a mature man?
Can you appreciate this HOT young thing?
Then what are you waiting for?
Can you meet a woman have this hot in your hometown?
If your answer is "No," then click the Date Me button and see if you have what it takes to make this woman see the upside of moving to Cleveland or Omaha.