Wow!
This woman is built like the last of the old-time dreadnoughts. Wow!
Look at that body!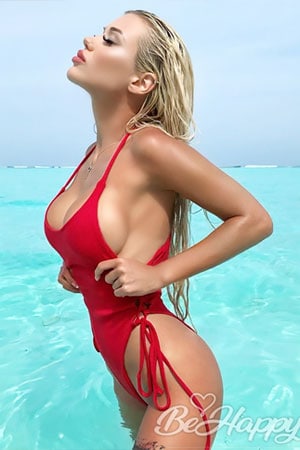 This woman is hot!
Viktoriya says, I like modeling, a healthy lifestyle…. And I am sure modeling likes her too and her healthy lifestyle certainly shows in her legs and the rest of her amazing body.
God, but I love fitness girls!
Now, for some of you guys the next part of her description might be a deal breaker, because she says that she also likes, raising my daughter!
Yep, this incredibly beautiful, fit woman has a small daughter about six years old. Wow!
Now, if you have kids and you are looking for a hot mom to help you raise your kids Viktoriya certainly fits the bill, but if you don't have kids why are you letting yourself be sacred away from this amazing lady by a six year old girl?
Worried she is going to bite you?
LOL!
Actually, I get it, but there is no doubt that marrying a woman who already has kids can really make things smoother IF you show a little good sense.
A woman with kids wants to be certain you will treat her children well and if you do she will put up with a few more of your ideocracies than she might otherwise.
We love hot moms!
Of course, if you don't win her children over and treat them with love and compassion your butt will be deep fried faster than the last chicken at the church social.
No decent woman is going to put up with a man who is not kind to her kids.
So, there are benefits and challenges to a woman with children. The big question is how you address those issues.
Anyhow, Viktoriya says that,
I am a very creative lady who likes a healthy and active lifestyle and who enjoys traveling around the world! My friends say I have a curious mind! I would agree with them! But also I am a passionate kisser and a sweet cuddlier. :))
That seems pretty straight forward. What more do you want out of a woman? This is an amazing lady!
Viktoriya is over on BeHappy2day! It is one of the sites with a good chat program, so you may be able to get in touch with this hot mom in no time at all.