Blondes do have more fun. By the looks of Nadiya, double that. This girl is here to fall in love. Her words not mine.
At twenty six I'm passionate, playful, reasonable, reliable and risky. Wow. So Nadiya will risk it all for love. 5'7".
Studied. A University degree. An extrovert. Does it get any better?
Besides her obvious beauty this woman is ambitious. Again, her words. But, her face. This is the face all men want to wake up to.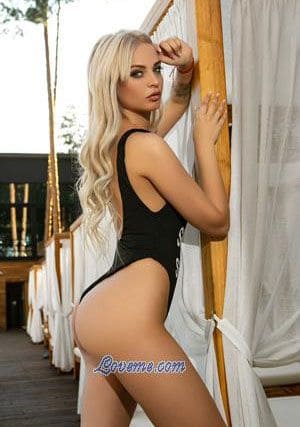 She says she doesn't drink so even better to wake up to. She actually states one of her dreams is to give her man amazing sunrises and sunsets.
Wow. You can look at that in any way you want. Add her desire to give you Passionate Dances, even more wow. Can you imagine that Sunrise?
She hails from Ukraine. Ukrainian women know how to take a compliment.
This gives them a powerful desire to find the right man and head to those brilliant Western Sunrises. They are dedicated women.
Nadiya could be your dedicated woman. Her heart burns to meet the right man.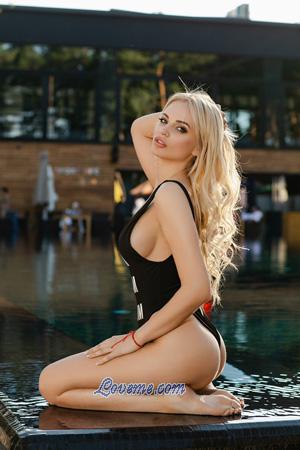 When was the last time you heard a Western woman say that. How about, never?
Sagittarius women fall in love quickly and passionately. They are attracted by communication.
Their smiles are magnetic. Quickly go back and look at Nadiya's profile picture. Magnetic enough?
She's ready to risk it all. Take a risk. Nadiya can be found at A Foreign Affair.