At just 21 years old, Cuban lass Dayami looks really great.
She has a bit of a provincial girl look about her with natural beauty, those eyes full of mystery and a hot, hot body.
All the curves in all the right places certainly catch the eye of any red-blooded man.
She works as a stylist in Havana, and just by looking at her you have to agree she's got style!
Dayami loves to go swimming at one of the many beaches that surround the island of Cuba and wouldn't it be nice to see her in a bikini if she was walking by you across the sand?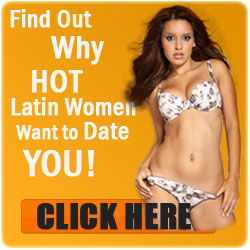 Because swimming, relaxing on the beach and sunbathing are her favourite pastimes, a date with this gal would be filled with joy and a high pulse rate.
She's a romantic, like most women, and enjoys sports like soccer and ping pong.
It's not hard to work out why she would love to visit Australia with its endless coastline of beaches, similar to her own island country.
If you're an honest and loving man, and Dayami is the kind of woman in whom you might be interested, then you simply have to start some communication with her.
This can be done through the website using video, mail, and email. It's not a bad idea to send her some chocolates or a bunch of flowers as well.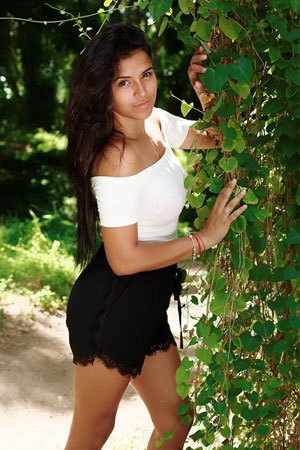 If anything can perk up a bit of legitimate interest, it's when a guy gets serious with some thoughtful gifts.
Taking her on a date in Havana is probably easier (and cheaper) than doing the same thing with a girl back home.
A trip to Old Havana is really a must (Havana Vieja), with its old buildings and plazas in winding streets.
A very Spanish influence most people say. Take a leisurely walk to the Plaza Catedral, very romantic and quite historic.
Dayami can help you pick something special and not too tacky as a souvenir of your trip to Cuba.
There's nothing like having a local to take you around and act as a guide when you are in a strange city in a new country.
There's also a less likely chance you get taken as a visiting 'gringo'.
This young, very cute girl is waiting for someone with enough nerve to think that he can win her heart.
As beautiful as these Cuban women are, they mostly want just the simple things in life. With as little effort as contact and a meeting date, she can be yours.