Understanding How International Love Scout Rates the Dating Agencies
ILS tries hard to bring you useful, easy to understand information you want about the dating agencies we review.  We're not trying to be a review site that examines every dating agency online.  Instead, we concentrate only on the very best of the best International Dating Agencies available online.
The Agencies
The Full Service agencies we review, such as Anastasia, Elena's Models, and BeHappy2Day, offer a wide range of services beyond simply putting you in contact with a lady.
Introduction agencies, such as Scanna and Cherry Blossoms, often have huge databases of women, but essentially they are simply selling the contact information for a lady. If you want to really understand the difference between the two types of international dating agencies check out this article: A Marriage Agency Primer For the introduction agencies ILS simply offers a short description of their services without trying to compare them to one another, because the differences are relatively small.  However, we offer detailed graded reviews of the full service agencies, because they tend to differ dramatically from one another.
The Review Process
ILS's review process begins with a rigorous internet search.  ILS scans internet message boards, blogs, and news articles.  We also conduct some public record searches to see if we can find any legal or civil claims that have been filed against the agencies.
The internet feedback is important, especially blog and forum comments from customers, but we take several factors into consideration when evaluating how much emphasis to place on comments, especially negative comments.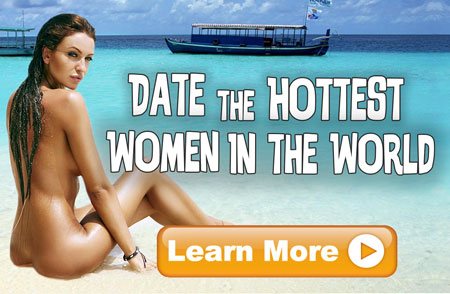 First, how old is the comment?  Comments on the internet stay up forever and it is not hard to find negative comments on some of the oldest agencies that are ten or twelve years old.  In the 1990s the mail order bride industry was much more wide open and "freewheeling."
The big companies that remain in business are much different companies than they were in the late 1990s and early 2000s.  In those days there were almost no control at all on the industry.  Today these companies have to comply with a variety of new legislation, most notably IMBRA, but most importantly they realize how quickly unfulfilled promises and poor customer service can destroy their hard earned reputation.
For instance, in the 1990s scammers were international dating's dirty little secret and none of the agencies talked about it.  Today guys are bombarded with information about scammers and efforts to identify and control scammers.   We fully believe that the full-service agencies we review offer much a much better level of safety, security, choice, and service than any company did ten years ago.
When evaluating negative internet comments we also consider the nature of the complaints.  For instance, the is a huge difference between being scammed and being jilted, but often guys would rather blame the dating agency than blaming themselves or simply chalking it up to the fates.
Another issue is how serious the charges are, but serious charges require serious proof.  If someone is claiming that an agency actually defrauded hundreds or thousands of men ILS is  extremely interested, but there has to be real proof to substantiate such charges.
Anastasia – Scam or Legit?
Anastasia is the best example.  Anastasia is one of the oldest, biggest, and certainly most popular international dating site, but there are also hundreds of messages on web sites across the internet blasting Anastasia as scam.  However, there are several problems with these charges.  First, many of them are extremely old, some as old as a decade.  Second, often they claim behavior that if true would almost certainly have resulted in criminal prosecution of Anastasia's management.
However, Anastasia is based in Bangor, Maine, and from everything that ILS has been able to discover it has never been the target of criminal investigation or even a civil suit.  It is a member of the Better Business Bureau, though it doesn't get a stellar grade, and there also thousands of testimonials from men who were extremely happy with the company's services.
ILS looked long and hard at Anastasia before deciding to include them as one of our agencies that we wanted to review.   Many of the negative posts apparently come from people who were involved with the smaller agencies that Anastasia crushed on its way to becoming one of the dominant players in the industry and some of the criticism is apparently just sour grapes.
Finally, the last category of criticism, that we took very seriously, was from men who spent more money than they expected.  Well, nearly all of these agencies, like lots of companies both online and off, do not want you to realize who much money you could spend until you are hooked.
The bottom line is that Anastasia bills itself as the Mercedes of the international dating industry and to a large extent it delivers.  It is more expensive than many other services, but their tours get rave reviews, they have tons of incredible women on their site, and they offer an array of great services.  Our review states all of these facts and more, so no one signing up for Anastasia should be confused about what to expect.
Website Design and Usability
The same sort of research and analysis of each agencies reputation on the internet went into all of the full service agency reviews.
The next step we did was to examine each company's web site in detail, because to update an old adage "You can't really judge an agency by its home page." Some of the best companies, particularly A Foreign Affair and Elena's Model's have old, clunky, and very busy web sites that have obviously been built up piecemeal over a period of many years.
However, as any IT professional can tell you, updating a huge website with tens of thousands of pages is an incredibly difficult job.  So some good companies have inelegant sites and somewhat hard to navigate sites and there are some scam sites out there with very slick sites.  We wanted to get past the web lay out and design and look at the details.  We looked for ways to help explain the site layout and tried to figure out exactly what each company's price structure and services.
The Final Analysis
Each company offers a slightly different service, so it is often hard to understand the differences between the various agencies, especially in terms of the true cost and the differences in service among the agencies.  If you see anything that we have overlooked or explained poorly, please drop us a note.
We believe that we have created a set of reviews that are both fair and useful.   The grades may seem high, but remember, ILS determined that these are some of the very best international dating sites.
However, we don't pull any punches with our grades, because we would love to see the agencies step up and address our concerns.  We also adjust our grades periodically, because the agencies do occasionally change policies.