Riga which is the capital of Latvia is known as the jewel of the Baltic's. Along with being one of the most picturesque cities in Europe it has one other very attractive quality… The Women!
Riga Women – What to Expect
The women in Riga are simply stunning, and while there are plenty of blondes, if your taste runs more to brunette or red heads you will find those in Riga too. And unlike women in the United States or the UK you almost never see a woman who is overweight.
These women are decidedly thin and very hot and the dress code tends to towards short skirts (even when cold) and high heels.
Thanks to a quirk of history that saw Russians getting resettled en masse in Latvia the population of the city is divided up between Russian Latvians and Latvian Latvians, with the Russian Latvians making up about 30% of the population.
The main differentiating factor is the language with the Russian Latvians naturally speaking Russian. They also tend to dress and act slightly differently and they like to stick to their own kind.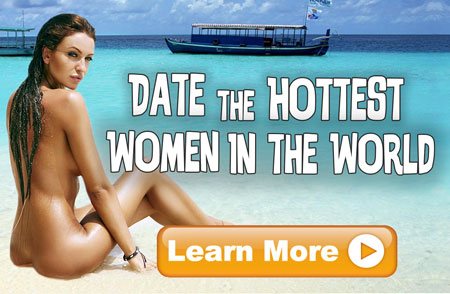 At bars you will see tables of Russian Latvian women and Latvian Latvians women. Both sets of Latvian women are very attractive although the personality differences are noticeable.
While Latvian girls might look like Barbie dolls don't make the mistake of thinking that they are airheads. Latvia has one of the best education systems in the world and the women in Latvia are particularly well educated.
Along with being able to speak multiple languages including English many if not most women from Latvia have a college degree and many have post graduate qualifications as well.
The great thing about Latvian women is that just because they are educated doesn't mean that they act snobby. These women are friendlier than most you would encounter in the United States and easy to strike up a conversation with.
Just remember you shouldn't feel the need to dumb down the conversation, in all likelihood she will be able to more than handle any topic you can throw at her.
If you want a good idea of the kind of women you can expect to find in Riga, check out this video from the 2011 Blonde Parade which was put on to help boost morale during their hard economic times:
Riga Blonde Parade
Things to See in Riga
When visiting Riga you will want to be sure to visit the heart of the city which is the Old Town district.
A good place to start is the Riga Town hall. This majestic building is home to the cities council and the main tourist center.
If you are visiting Riga in the summer then you should take a trip to Livu square. During the summer months this is home to a multitude of beer gardens and restaurants.
You may also want to take a look at the canal which surrounds old town. Along with being an engineering marvel a trip on one of the canal boats can be a pleasant way to navigate the city and makes a great first date.
If you are tiring of the sites a pleasant diversion can be one of the many saunas found in the city. This is a great way to relax and recharge before the nights entertainment.
Riga Nightlife – The Ultimate Secret Party Town
Along with these more cultured entertainments is old town's great nightlife. Old town is host to a plethora of bars, clubs and restaurants.
Here you will find clustered together everything from Irish pubs and English boozers to sophisticated lounge bars and dance clubs. All within comfortable walking distance from one another.
Skyline bar is one of the most popular clubs and is almost always packed with happy punters.
Another popular option is orange bar which is a lot of fun and usually busy.
You might also want to check out Martini which features go go dancers and can be found on the main strip. This does draw in a lot of guys out on stag nights however and so while it is great for entertainment might not be the best place to meet a nice girl.
If you prefer to dance check out Club Essential, this large club is almost always full and often features superstar DJs making a tour of the baltics.
So with the above description it might seem Riga is paradise on earth for the single man looking for a beautiful and intelligent wife. And there are in fact plenty of nice Latvian women who would love to meet a western husband.
However for most western men Latvia is primarily a party town. This is a great place to go if you are looking for a little casual fun.
If you want to meet someone more serious you may have to spend a little more time in the city.
Other cities such as Kiev or Odessa in the Ukraine are typically more suited to romance tours so if you would like to meet your future wife you may want to try one of these cities first.
Rip off Bars
One of the main thing you need to be careful of when out on the town in Riga is the rip off bars. These are bars that have been specifically set up to rip off foreigners by over charging for drinks.
The setup usually goes as follows, hot Latvian women (usually Russian Latvian) asks you to join her at a near by bar. Prices at said bar far exceed what you would normally pay for drinks.
Typically you should expect to pay about 3 euros for a pint of beer. If the cost is getting up to around 7 euro then chances are you have found your way into a rip off joint.
The problem is that the women in Latvian are approachable enough that having a model-looking beauty approach you out of the blue will not raise any alarm bells. If you were in the United States and model looking blonde asked you if you would like to go for a drink you would probably be suspicious, in Latvian such things seem normal.
Over paying for drinks isn't a huge deal but is best avoided if you can.
The one other thing you will want to watch out for are bar fights. Latvian males are pretty traditional in their outlook and not afraid to brawl. These are easy to avoid provided you keep your wits and don't upset any one unnecessarily.
Stag Party Paradise
Not surprisingly, Riga has become one of Europe's pre eminent vacation spots for men looking for a good time.
Host to countless stag party vacations and guys looking to hook up with a Baltic beauty Riga definitely attracts a certain type of male tourist.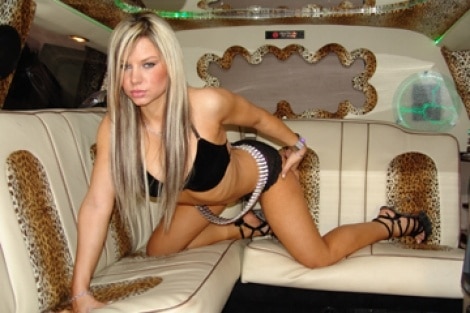 Because of the cheapness of the flights, the hotness of the local women and the cheap beer, during tourist season, Riga plays host to hordes of Englishmen visiting the city for stag nights.
Enter the wrong bar and you will be in a decidedly male heavy environment.
You can avoid the worst of this by visiting the city during the off peak season where the stag parties are not quite so prevalent.
Of course if you are looking for a fun place to visit with your own male friends you will probably find it difficult to select a better place than Riga as it is perfectly setup to accommodate male groups looking for a good time.
Riga Facts
One interesting fact about Latvia that will surely interest any male visitor is as follows: There are statistically more women than men in Latvia and what is more these women tend to be more sexually promiscuous.
In the famous Schmitt study (2005) Latvian women were found to have one of the highest levels of what is called socio sexuality out of the 48 countries surveyed.
The bottom line is if you are looking to get laid easily then your chances are better in Latvia than almost anywhere else in the world. When you combine that with how hot women are in Riga you have a recipe for a very nice holiday.
To make the best of your own Riga vacation you want to make sure that you book accomidations near the center of the city. You can rent a two bedroom apartment for as little as $35 a night or alternatively you can just get a hotel room.
A single room in Riga will run you about 15 euros a night. Riga tends to be relatively inexpensive and so your money should go far provided you stick to the right places.