You probably just came from our page of sexy Russian mail order brides. Those women are amazing!
So, why not book a flight to Moscow right now? It is an incredible city. The women are gorgeous and the city is clean, safe, and easy to visit. A lot of men are intimidated by Moscow.
Moscow is the Everest of International Dating
Every bachelor owes it to himself to visit Russia at least once during his life, if for no other reason than it's the birthplace of the modern international dating scene. And if you are going to all the trouble of visiting Russia you might as well go to Moscow.
Far too many guys avoid Moscow because they think the dating scene in most cities of the Russian Federation is completely played out, or that it's just too far away for their trip to be worthwhile.
The truth is there's still a lot of life in the dating scene here, and especially in a city like Moscow. In fact, you're missing out on a tidal wave of single women by not coming here.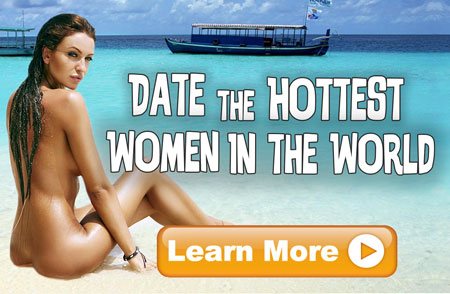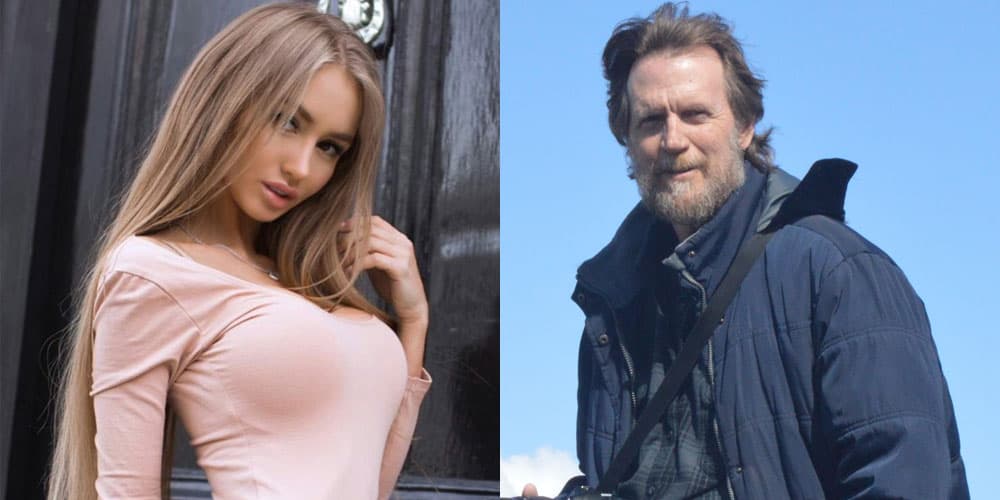 Yes, for several years there were fewer Russian women signing up as mail order brides because the Russian economy was doing well and there was a push by the Putin controlled press to shame women for wanting to date foreign men, but that changed when Putin invaded Ukraine in 2014.
Suddenly, the Russian economy cratered, soldiers began coming home in coffins with no word about how or where they died, there was a crackdown on free speech, and thousands Russian ladies decided they had had enough of the whole thing. The best Russian mail order bride sites suddenly roared back to life.
And no place is better to witness the revival than Moscow, but if you still have some nervousness about the women check out our article about Russian mail order brides. It will help you understand what is driving Russian women to continue to pursue Western men.
Planning A Trip To Meet Women In Moscow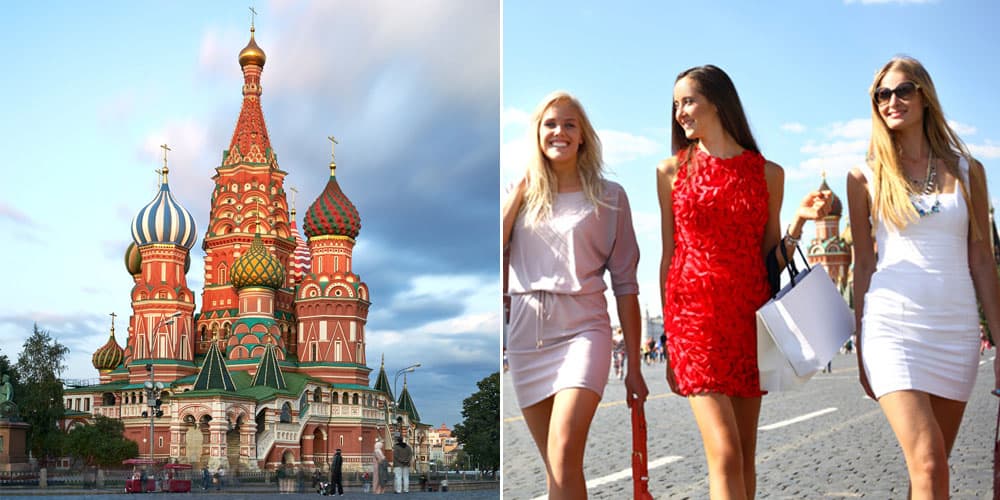 Planning a trip to Moscow to meet hot Russian women or for any other reason requires a little more planning than most international dating destinations for a variety of reasons. First, Moscow is the largest city in Europe, with a population of over 12 million people.
There are thousands of hotels and tens of thousands of restaurants to choose from. And it's not the largest just by population – the city sprawls for mile after mile, although the excellent underground public transport system – in the form of the Metro – makes getting around the city a piece of cake.
If you visit Moscow you will learn to love the Metro. Even if you have the cash to hire a private car the Metro is still often faster and easier.
As Napoleon could tell you it is cold as hell in Moscow right up to March of each year that creates another dilemma. You might think you should totally write off the winter months, well maybe. That is what most travel guides would suggest, but you are not simply going to Moscow to see the museums and soak in Russian culture.
You are buying a plane ticket and flying maybe halfway around the world to meet beautiful Russian mail order brides. That means you need to carefully consider when you decide to go because it is going to be expensive and time-consuming .
Maybe the money does not mean much to you, but no one likes to waste time.
So, visiting Moscow in winter seems like the wrong choice at first, because as we all know Moscow is cold in the winter. But Muscovites are used to the cold and the city is set up for the cold. This is not Nashville or Dallas. A foot of snow and temperatures -10 are not even going to make Muscovites blink.
But what might make you blink twice and buy a bigger coat is the cost of everything in Moscow. Moscow can also be ridiculously expensive to eat, drink, and sleep in – you can easily wind up spending $10 on a cup of coffee.
Moscow is no longer one of the three or four most expensive cities in the world, but it is still a lot more expensive than any other of the dating destinations we review, so if you are on a budget you should think twice about a winter campaign into the heart of Russia.
If you are brave enough to visit in the winter you will find cheaper airfare, cheaper hotel rooms, food specials in some restaurants, but most importantly very appreciative ladies. They will be amazed that you think enough of them to brave the Russian winter to meet them.
Also, in the summer people pack their schedules without outdoor concerts, trips to their dacha in the country, visits to grandma's village, and so on. They cram everything into the summer because of the weather.
And Moscow is especially beautiful in the winter.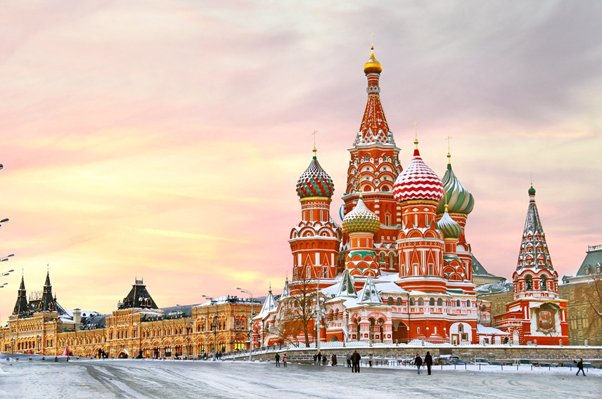 If you have the money and an aversion to frostbite the summers are great. The weather is a lot like Minneapolis in the summer: long days that actually get warm, sometime in the low 80s, and short nights with a significant temperature drop, usually into the 50s.
So, the weather in the summer is great and of course the girls enjoy wearing a lot less clothes and helping out with charities.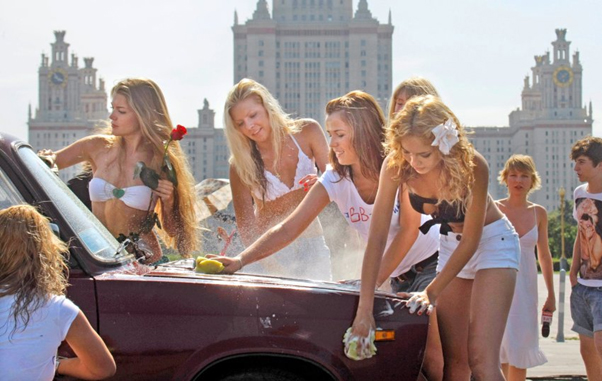 Luckily, for you one of the favorite charity events in Russia is the charity carwash. Even better it always is done by girls in bikinis. There us like a union rule or something.
Yes, thank goodness even Putin does not want to do away with this American cultural import, and I say this as a good, patriotic American, the Russian bikini carwashes are the best. It is just a simple fact.
Really, these photos fail do them justice.
Muscovite Men
Now, you need to understand the good and bad about the Moscow man, because he is a different sort of cat. Normally we'd say something about them being chronically unemployed alcoholics with substance abuse problems, but things are a little bit different in Moscow.
The googly-eyed dudes in track pants and dress shoes, passed out on park benches, do exist here, but there are a lot of wealthy guys living in the city too. Most of that Russian oil money has trickled back here to the capital, so expect to see a different side of Russian men here.
Any Russian guy with money, and that is who your competition is, will be dressed well, drive a very nice car, and won't be short of a few rubles to pay for dinner and drinks for a dozen women at a time.
Basically, you can't rely on pretending to be wealthy here, because there are lots of genuinely wealthy men trying to date the same women you are. Your advantage? Rich Russian guys still treat their women like crap, so make being a gentleman your superpower.
How do you pull that off? Well, first sit down, turn off football, pull up Netflix, and binge-watch romantic comedies. Russian ladies love Hollywood romantic comedies. And even if you are poor, fat, and dull you have a shot if you stop and think, "What would Matthew McConaughey do right now?"
It is probably the right move, because the funny, kind, generous, understanding hero of 10,000 romantic comedies is exactly the kind of men that can often turn even the coolest Russian model into a gentle pussy cat. Why?
Because it is so different from the way Russian men romance them. So, this is not 1992. There are many good, successful guys in Russia. And good, Russian guys are romantic, far more romantic than the average American or European guy, but that's the problem.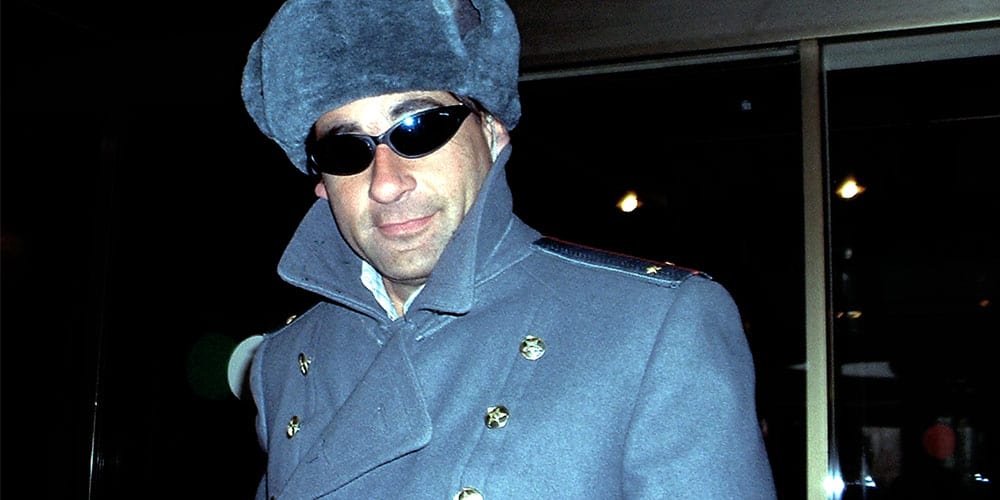 The Russian way of romance is like the Russian way of war. Russian men's romantic tactics tend to be relentless, demanding, and overwhelming. When they fall for a girl they fire every gun, attack with every tank, and continue to attack no matter what the results. They basically take the Pepé Le Pew approach to romance to some sort of Slavic extreme.
Sometimes it works, but sometimes Russian women want something less. Sometimes they want to laugh and simply enjoy a man's company.
Sometimes Russian women want a man who is going to let them make a choice, a man who is going to listen to them, a kind man who is going to respect them. A man who is really their friend before he is their lover.
A man like Matthew McConaughey, Hugh Grant, or Tom Hanks or any of the star of the great romantic comedies.
So, if you want to know how to win a Russian girl watch a couple of dozen romantic comedies before you get on the plane because today's successful Russian man is a serious romantic competitor and you need to do more than just show up and flash your passport.
So, be sure that you are ready to date a Russian mail order bride?
Dating Moscow Women
Now, Russian women are a different matter completely. These women are so insanely hot that all of my overblown language has not done them justice – not even close. In Russia even the policewomen and female soldiers are HOT!
Take a second to sit back and imagine what your ideal woman looks like. How does she think, act, or behave? What type of body does she have? What Western men have been brainwashed into thinking is that all women are created equal, but once you see Russian women then that little mental bubble of aesthetic equality will be popped for ever.
There's an old saying that goes something like this "If it walks like a dog, barks like a dog, wags its tail like a dog, then it's probably a dog." Moscow women walk like women, dress like women, smell like women, and basically behave like the women you've always wanted to meet.
Women here embrace their femininity, so high heels, skirts, and make-up are all perfectly normal – they see absolutely right nothing wrong with being a proud, beautiful woman.
They talk with their bodies more than you've ever seen any Western women because all that insane feminist brainwashing simply hasn't taken hold here.
However, a little trace of feminism has crept into the mindset of Russian girls they want exactly what Aretha Franklin wanted R-E-S-P-E-C-T.
They know what wealth looks like, so they're not easily fooled by Americans or Europeans talking about how much they're worth but not having the money to back it up.
So, unless you were one of the first twenty employees at Google or owned a lot of those gas wells in the Haynesville Shale around Shreveport, do not brag about your money. The great girls could get a Russian millionaire if that is all they wanted.
Today's Russian mail order brides are not scammers, not in Moscow at least. More than likely they are they want you for more than your money because there are at least seventy or eighty billionaires and thousands of mere millionaires floating around Moscow.
A really incredible woman could land one if that was her goal, but they want more. And now you know what they want, Cary Grant in Bringing Up Baby. If you can be that funny and that smooth you will land an amazing Russian woman.
One last tip, if you can completely abstain from alcohol while you are trying to win the heart of a beautiful Slavic woman. Why? Because even rich Russian men drink more than they could and like everywhere alcohol abuse leads to spousal abuse. If the woman you are dating has not suffered directly she certainly knows women who have.
If you must drink relax and drink slowly, moderately, and show a sense of humor. There is simply no way that you can impress a Russian woman by how much you drink so don't try.
Also, even if you are not a choirboy it plays into their existing belief that Western men are more kind and compassionate than Russian guys. If you are a bit older it will make you appear wise and distinguished.
Moscow Women: Fit, Fashionable, and Sophisticated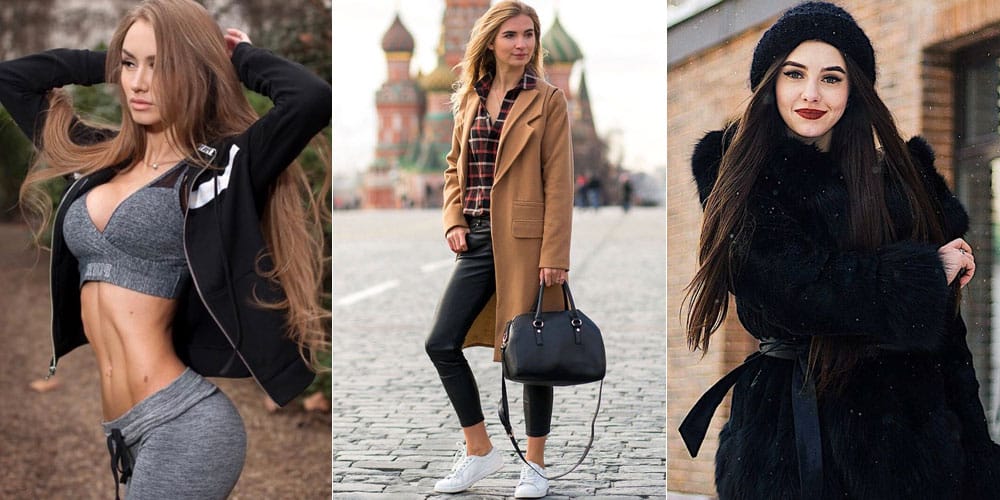 I have already extolled the virtues of Moscow women to the high heaven, but you will probably not see very many heavier women under about thirty-five in Moscow. I am not sure what their secret is, but these women love to workout.
Don't believe me? Check out our Russian fitness girls. You will see an amazing number of Russian hardbodies, but almost every woman will be slim and fit by American or European standards.
Beyond that it is tough to give you an exact picture because the capital is full of women from all over Russia, so you get a little bit of everything. If you're expecting to find stunning blondes with piercing blue eyes and slim bodies, there are plenty of single women here who look exactly like that.
But you can also get the duskier, brunettes here too. Moscow is a smorgasbord of women – literally no matter what your preferences are for hair color, body type, boob size, etc., you'll find it here.
The one thing you won't get is women who look like hot garbage, and if you do come across one she's either a junkie or an alcoholic, or both. Women here get dressed up for just about everything, so you'll probably spend the first few days straining your neck trying to take in the view.
Muscovite women are educated, cultured, and know exactly what they want from life. Most of them will play an instrument of some kind and have a real appreciation for the arts and theatre.
So, even if you're not Captain Culture right now, make sure you can talk the talk when trying to break the ice with them. If the extent of your conversation is sports results, then you need to start studying Russian literature. Today.
You'll be expected to pay for their taxi, drinks, and meal on at least your first few dates, and if you can't or won't do that, she'll probably move on.
There's an odd thing here where if a woman splits the check with you on a first date, there's a very good chance she only sees you as a friend, even if she says she's romantically interested in you.
Tread carefully here because too much interest too fast could be a sign that she is working a scam. Russian dating scammers are not really much of an issue anymore, but that instant affection is almost the only sign I really worry about.
Relationships are important to women here, and especially their family. This is the same for pretty much every single Russian girl you'll meet, but you can use that to your advantage.
It's a good idea to carry around at least a few pictures of your family with you, especially if any nieces or nephews you might have. Why? Because it shows your date that you care about family too…even if you're not exactly crazy about some of your relatives.
If you want to make a good first impression on a Russian girl, then dress to impress. You don't need to wear a suit worth $5k, but don't dress like a backpacker either – even if you are one.
They'll expect you to be polite and helpful, so hold doors open for them, carry their luggage, and offer them your arm when crossing the street. Basically, don't look or act like a tourist.
They tend to prefer guys who work out because the wealthier Russian guys tend to be ripped, so if you don't already lift, then now is a good time to get started. But in all seriousness if you can't get ripped in time for your trip don't worry too much you are an American or Canadian or whatever.
A Russian Relationship Tip Sheet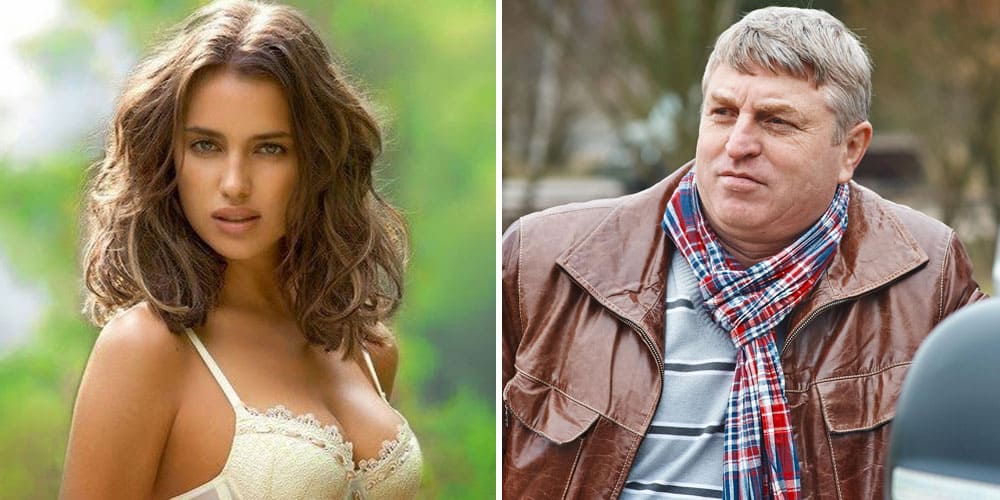 You have some advantages here and the key to building a successful relationship with a Russian mail order bride is to build on those advantages.
You want to watch the local men and keep their endearing habits and abandon the issues that make so many Russian women sign up with international dating agencies.
Russian men are decisive. You can be very alpha male, by the standards of wherever you live, and still come off as cool, kind, and compassionate.
These women want to see you are a "real man" or you can even say a Russian man. They don't want you to be Alan Alda. They want you to be tougher than that.
As I mentioned earlier they love Hollywood romantic comedies, but you can have a lot more edge on you than Tom Hanks and still come off as kind and romantic.
The best way to come across as this young John Wayne that they expect is to be clear. If a Russian girl asks you for instance where you want to go for dinner just say it and do it. Do not hem and haw or ask her opinion. Give her a definite answer immediately.
Usually, she will be just fine with your decision. If she is not she will give you a clear frown or sad look. Then look her right in the eyes and ask her if it is alright. This wins double points for you, because she did not have to ask, you noticed her mood, and because you obviously respect her.
You probably have to ratchet your forcefulness up maybe 20% for most American guys and about 80% for most Canadians. It varies, but that is the key: be forceful, macho, and without losing your sense of kindness, compassion, or humor. Seriously, think about McConaughey and these other romantic comedy leads.
Russian women want a hero with a heart of gold. If you can't make yourself imagine you are in a romantic comedy maybe the young John Wayne in Stage Coach, Tom Hanks in Saving Private Ryan, or Paul Newman in Cool Hand Luke. Cool Hand Luke is very close to the perfect man for a Russian woman. He is smart, kind, generous, incredibly tough, and a little funny.
Yeah, that if you can't do anything but watch Cool Hand Luke a couple of times before you go that would be good too. Foreign men, particularly Americans and Canadians, have an incredible reputation in Russia, so make the most of it.
Here is something else. Russian women love flowers. Maybe because flowers can't grow in the country for most of the year, but Russian women love flowers, so buy them flowers. Small, thoughtful gestures make a big impression on them.
Unlike American or European women you won't wind up in some stupid argument about male patriarchal dominance when spending a few bucks on your Russian date.
If anything she'll want to know you're capable of taking care of her – not in a needy way, but just that you're not a complete bum who'll leave her down when it comes to the crunch.
Now, the big question: Sex. Yes, Muscovite women are sexualized and passionate, but one-night stands aren't as easy here as they might be in South America or even some European countries.
It's not that Russian women don't like sex, but their focus is on a relationship, and just not getting laid by the first charming foreigner they meet. You can get some girls here into bed on a first date, but it's the exception rather than the rule.
You really have to decide what you are looking for because Russia did become a center
Places To Meet Women in Moscow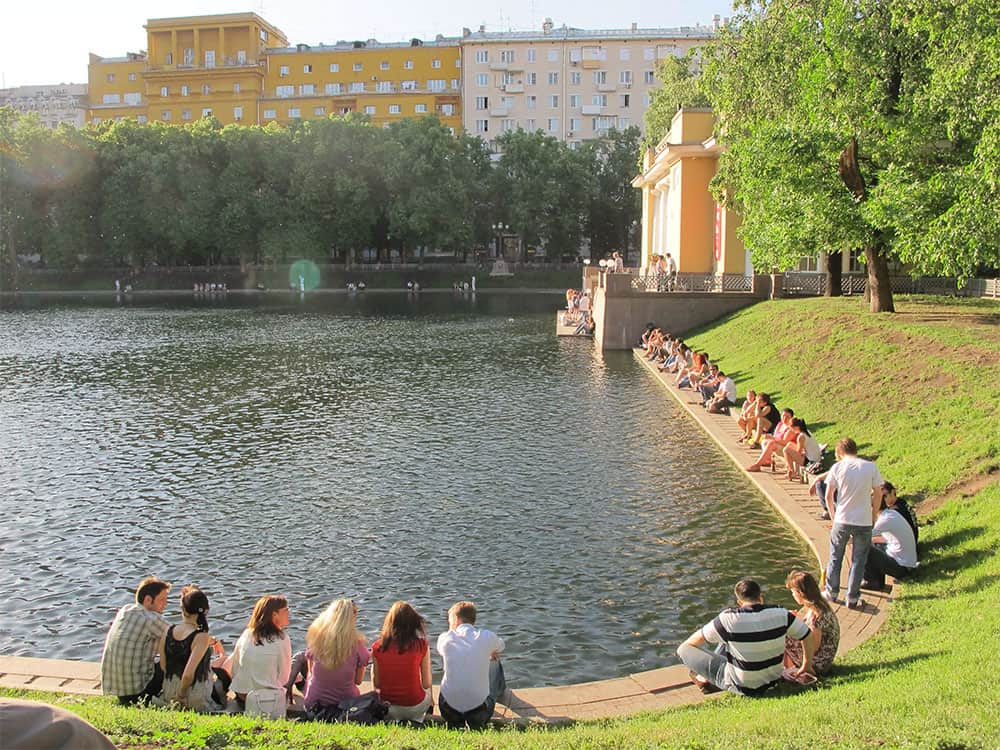 Remember the Metro we mentioned earlier? Well, believe it or not, this can be one of the best places to strike up a conversation with random girls. You're going to have to spend a certain amount of time in Metro stations, so why not use it to test out your pathetic attempts at speaking Russian?
Red Square is always full of people, and there are plenty of single Russian women in that mix. The only real downside here is that this is the same part of the city where pickup artists try it on with girls, so if you try too hard you're going to get ignored. Instead play up your Mr. Nice Guy routine, asking for directions, or advice on places in the city you might want to visit.
The PUA stuff does still work here, but not as much as it used to. You'll also find a lot of tourists hanging around Red Square, so you might even be able to arrange a date or two with a North American or European girl.
Patriarch Ponds is another great place to meet women – it's kinda like the Greenwich Village of Moscow. An added bonus is there are plenty of cafés and restaurants here if you can convince your new best friend to spend a little bit more time with you.
Oh, and here is an even better suggestion. About a month before your trip start using Anastasiadate. Anastasia is an absolutely awesome tool to meet women, but you do not want to sign on too soon.
Maybe, two weeks is better, because Anastasia is very expensive. But there is no place this side of your imagination you will ever meet more incredibly hot women.
Chat with them a couple of times and tell them you are going to be visiting Moscow soon. It is really not hard to get dates with some incredibly hot women like this.
Best Places To Go On A Date in Moscow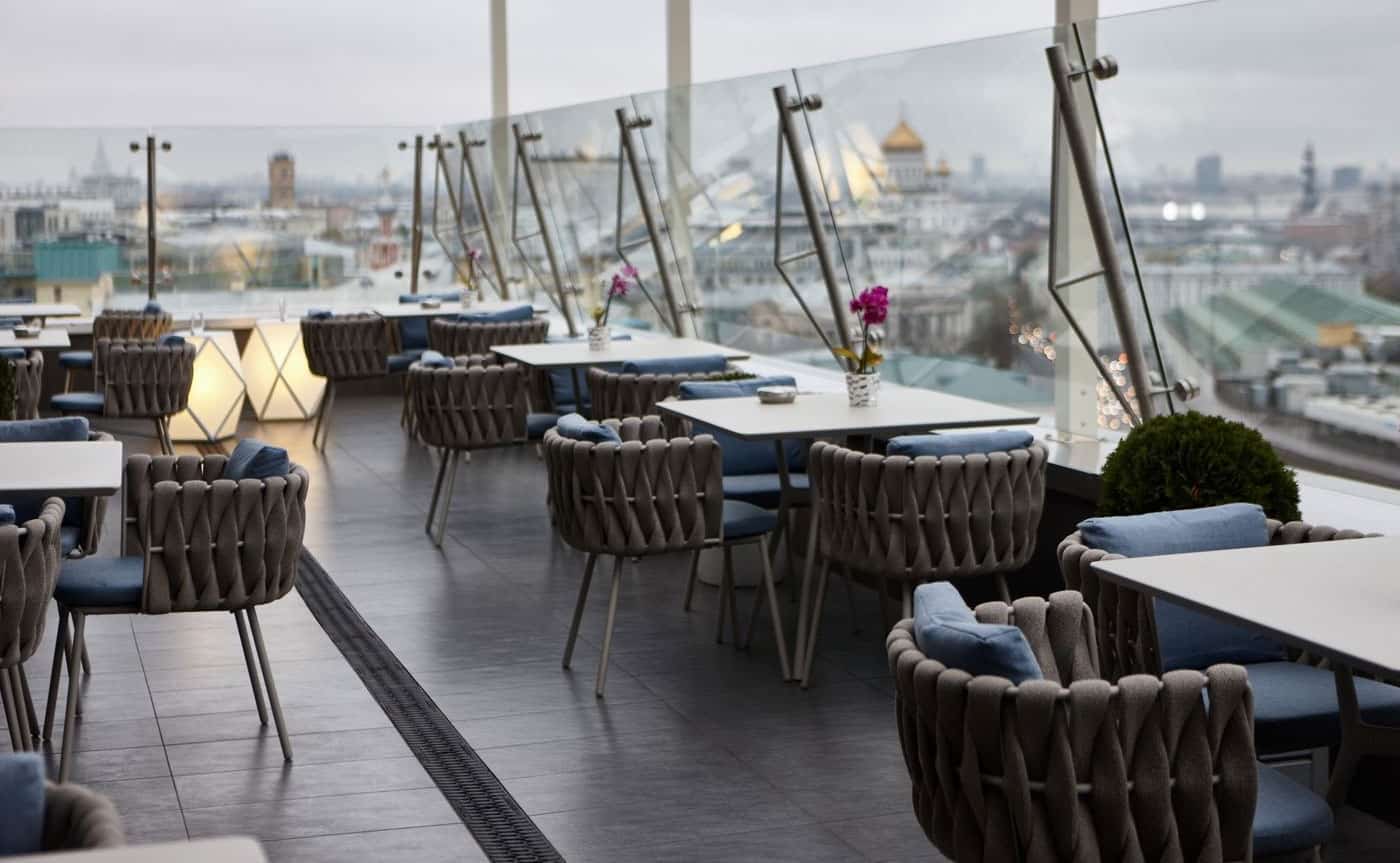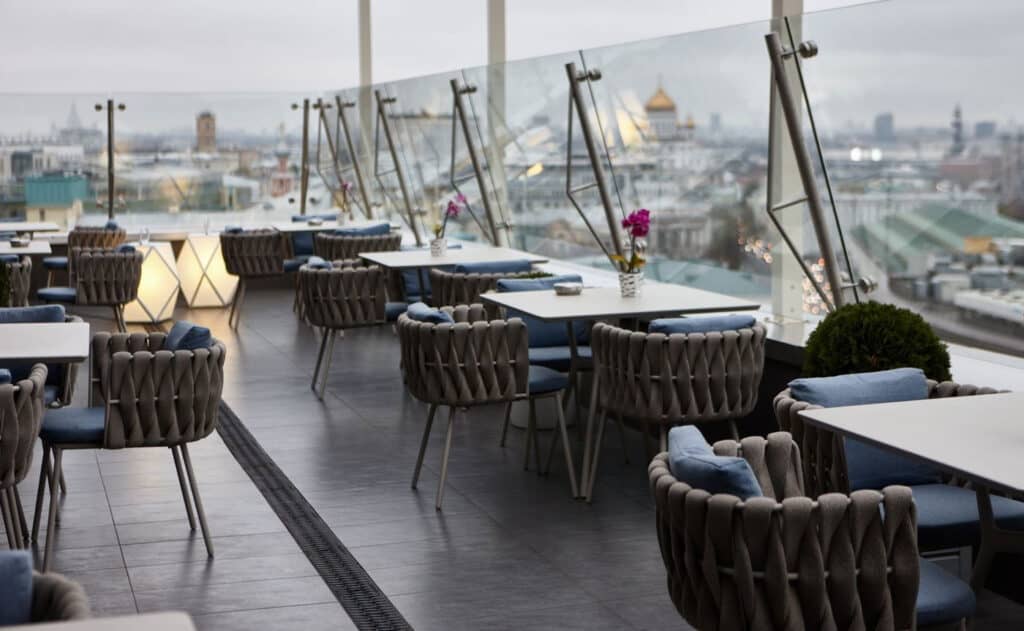 This is a city steeped in culture, and with a healthy tourism industry. What that means for you is plenty of bars and restaurants for your first date, or you can appeal to your date's cultured side and take her to the theater, and then out for a meal. The top two theaters on your list are the Bolshoi Theater and Theater Aviengo, but there are plenty of others.
The average Western girl would probably laugh if you suggested the theater as a venue for a first date, but 99% of Russian girls will completely dig the fact that you suggest it as an option. Theaters are fine, but avoid movie theaters – they're the biggest first date cliché out there, plus you can't even speak to each other during the movie.
Bars
Now for the bars in Moscow. You know Russians love to drink. It is a national stereotype that happens to be true, but Russians don't just want to drink in a dingy kitchen lit by one 60-watt bulb. Today Moscow has some of the most amazing bars in the world, but as a foreigner, there are a few rules to keep in mind.
The first thing to know is that bouncers in the upmarket bars and clubs here use something called "face control" when allowing people inside. What this means is that you have to dress and look a certain way before they'll let you pay your door fee or cover charge. Face control can happen if you're with a date, or even if you're just trying to get into a bar on your own.
We'd also recommend that you don't get into an argument with bouncers here, because many of them are ex-military, and won't be shy about knocking you out if you start insulting or threatening them.
There are few better venues in Moscow for a first date than a bar located on the 34th floor of a luxury hotel, in this case, the Swissotel Krasnye Holmy. You get incredible, panoramic views of the entire city, luxurious surroundings, and a bar that can serve any drink you can think of.
The atmosphere here is relaxed, and couldn't be more romantic if it tried. Spending an evening here with your date will make a big impression on her.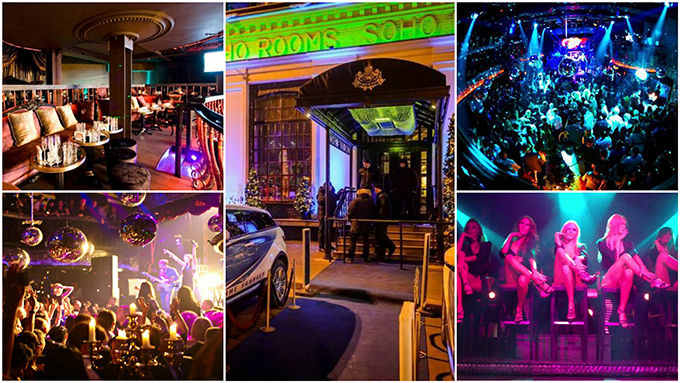 Now we're adding this to the list because it's not only one of the most popular bars in Moscow, but it also regularly hosts parties at its rooftop pool, but only during the summer, for obvious reasons. The Soho Rooms is where all the wealthy Muscovites come to hang out, including the ones who want to look like they're wealthy.
It's expensive, the bouncers use face control a lot, but it's worth every ruble to experience a night out here. It does double duty as a solid venue for a first date, but it can also be a great place to meet women, especially when a famous DJ is playing. Address: Bolshoi Savvinskiy Lane.
Another rooftop bar with stunning views, but this time of Red Square and the surrounding area. Prices here are on a par with the most expensive bars in New York, but the ambiance and the views are worth it.
The bar itself is part of the Ritz Carlton Moscow, so make sure you book well in advance if you want a table with a great view – they're usually reserved for hotel guests.
You'll always receive a warm welcome from the staff here, and the customer service is pretty much the best you'll get anywhere in the city. You owe it to yourself to spend a few hours here either with a date or just on your own to soak up the view.
Restaurants
You've probably guessed by now that Moscow is a great place to spend at least a few days in, and that extends to the quality of dining here.
You'll find a menu to suit every taste, but be prepared to pay upmarket prices. Many of the restaurants here also have busy bars, with guests ready to party the night away.
Just remember that Muscovite women dress up when they go out to any bar or restaurant, so make sure you're suited and booted for any date.
Although it might sound like we're mistakenly recommending a café here, this is actually one of the best restaurants in the city. It has all the old world charm you could need, making it a great place for a first date and a bite to eat.
Everything here is expensive – by Russian standards at least – so even cake and coffee will set you back over 1,000 rubles. There is live music, but think string quartets and harps instead of low-key dance music.
The staff caters to your every whim, and you'll want to come back the split second you leave. Address: Tverskoi Blvd.
Savva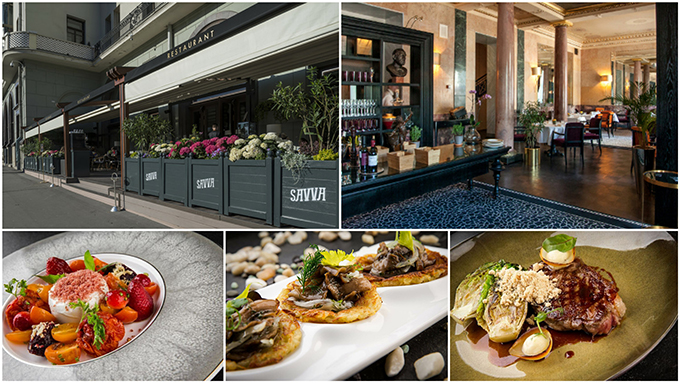 Want to enjoy a 6-course meal of Russian cuisine in palatial surroundings, while you're waited on hand and foot by some of the best serving staff in the city? Well then, it sounds like you might want to check out Savva, on Teatralny Drive. The restaurant itself is part of the Metropol Hotel and is usually very busy, so book well in advance.
The menu is predominantly Russian cuisine, but the taster menu allows you to sample a little bit of everything, and we know you'll find a few new favorites to add to your mental list of foods you like. Savva is a great place to enjoy a relaxed, but expensive, lunch or dinner with your Russian beauty of choice.
You can still enjoy a fantastic dining experience even if you don't have an unlimited budget, and AQ Kitchen is a perfect example of what the Russian capital has to offer in terms of affordable haute cuisine.
The menu features European, Mediterranean, and Central European dishes, so you can choose from something as simple as steak, mouth-watering tapas, or some of their fusion dishes which will leave you wanting more. Don't forget to try the desserts! Address: Bolshaya Gruzinskaya Street.
Moscow is not quite the culinary epicenter that New York or Tokyo are, but it is not for lack of effort.
Places To Stay In Moscow
As we mentioned earlier, Moscow is a huge city with millions of single women. This means that a 4-day trip over a long weekend isn't going to cut it here. You'll realistically need to stay here for at least a week, factoring in that you'll lose an entire day if you're flying here from North America.
Longer stays can be made a lot more affordable by renting an apartment for a few weeks, or using Airbnb instead. The only real downside here is the expense – you can expect to pay up to US$2,000 per month for a nice apartment, but smaller places go for about US$1400 per month. This will come as a shock for any guy who's spent time in St. Petersburg or Kiev, where an apartment costs about US$600 per month.
If you're more interested in a short trip, that involves a hotel stay, we can recommend the following:
No other hotel in the city comes close to the luxury on offer from this hotel. The standard rooms are spacious and more than comfortable, but the luxury rooms take it to the next level with enormous beds.
For those of you with a lot of spending power then you need to look at booking into the Royal or Presidential Suite – they're literally fit for a king. It features two restaurants – Ovo and Megumi – and has two separate bars for you to enjoy.
Prices start at around $400 per night for a standard room, but staying here will give you a whole lot of social currency when talking to women in bars or clubs.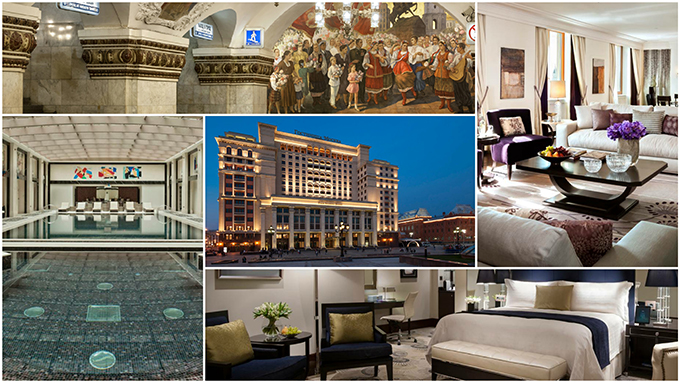 It's a Four Seasons, so you know you can expect a hotel in a great location, with great service, and in this case, it's just a stone's throw from Red Square. Obviously don't test that theory by throwing stones at anything in Red Square.
The guest rooms are state of the art, but if you really want to treat yourself then book a 'Grand Premier Room' or an Imperial Suite. The spa is one of the best you'll find anywhere in the world and would be a great way to treat your date to something special. Room prices start at $500 per night.
This hotel is also located just off Red Square but offers business class accommodation, so you don't get the sticker shock you might experience with some of the other hotels listed above. You can choose from either a standard room or a suite, with prices for a basic room starting at US$100 per night.
This hotel has its own fitness centre, a lounge, and a surprisingly good menu – you don't want to miss breakfast here. The perfect hotel for the international dater on a budget.
Money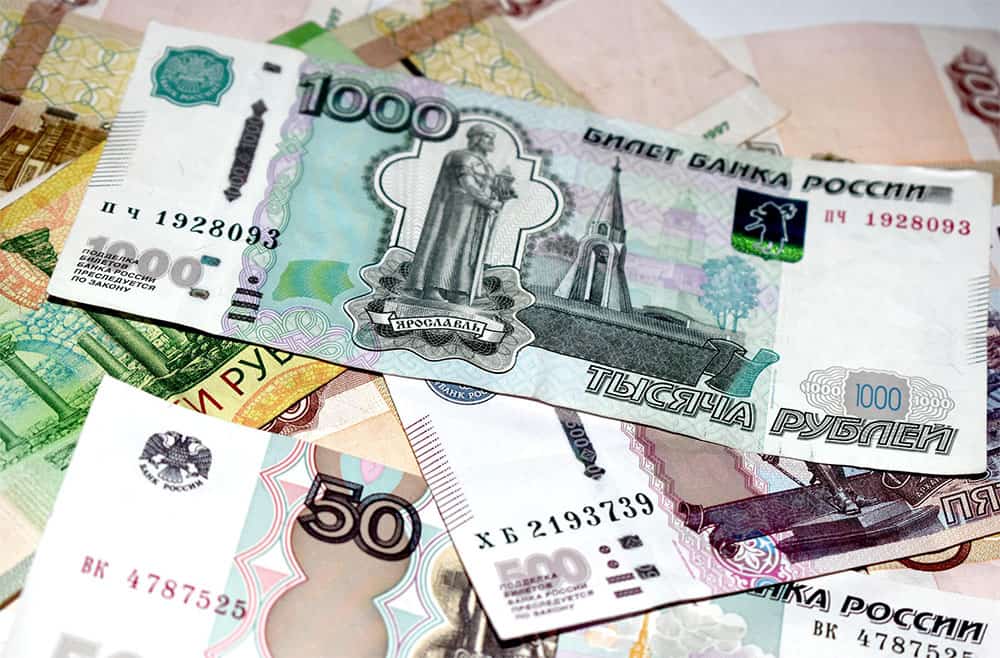 You already know the Russian Federation unit of currency is the ruble, so we don't waste time there. The US dollar usually goes a long way in what it can buy you, but Moscow is the exception to that rule. Dining out, clubbing or just going for drinks here is as expensive as any upmarket venue in London or New York.
In terms of currency exchange, US$100 gets you about 5,500 rubles, which seems like a lot, but it can get eaten up very quickly unless you're traveling on a very tight budget. Your bare minimum budget for visiting Moscow is 1,500 rubles per day, but you'll be staying in a hostel.
A more realistic budget is about 5,000 rubles per day, which will get you a basic hotel room, but probably far away from where all the fun is happening. 10,000+ rubles per day will get you a luxury hotel room, meals for two people, and taxi trips across the city. Moscow is not a cheap city to visit if you plan on having a lot of fun and staying in a nice hotel.
Cultural Barriers
Bear in mind that women here are usually well-educated, so will have views on the sanctions placed on their Motherland by America and Europe, so it's best not to talk about it if you can. They don't hate Western men, but they're very politically aware – far more so than most Western women.
Women here don't have any real issue with a big age gap between them and their partner – it's not uncommon to see women with guys who are least 10 years older than them.
Communicating
Although you'll find that most educated Russian women speak at least some English, you need to learn Russian if you want to make the most of your visit to Moscow. Don't let a language barrier get between you and dating some of the most beautiful women in the world.
General Safety Tips
There's a noticeable police presence on the streets of the city, and they have zero tolerance for thugs and criminals. Russian police don't debate with criminals – they just arrest them at gunpoint.
The city itself is safe as long as you know where you are, but your biggest risk, if you do get lost, is either from drunk people who'll want you to stop and drink with them or from taxi drivers running scams.
Police can and do stop foreigners in the streets, and will normally ask to see your passport – having a photocopy of it is fine. You can brush your teeth with the tap water, but don't attempt to drink it, no matter how thirsty you are.
How To Get There
You will need a visa to visit the Russian Federation, and this must be applied for one month before your visit. There are some custom regulations to watch out for, which include not bringing more than US$10,000 into the country without making a custom's declaration.
When you arrive you'll receive an immigration card, which you must keep in your possession until you leave the country – you can't leave the country without it.
Although you can travel across Europe by train to reach Moscow, it makes far more sense to fly here instead. The city is served by five separate international airports, but most travelers will land at either Domodedovo (DME) or Sheremetyevo (SVO). It will then take you about an hour to travel to downtown Moscow by taxi or train. The taxi journey from either airport will cost you roughly US$40.
Flights from London to Moscow can be as cheap as US$100 and will last for just over 3 hours. If you're traveling from North America your flight will cost about US$400, and you can expect to be in the air for at least 10 hours.