If you are looking for a Latin wife Costa Rica is an incredible place to visit, and if you visit Costa Rica you will almost certainly visit San José.
This gem of a city is the capital, and is also home to at least 50% of the country's total population of five million. Costa Rica is a small place, but there are lots of reasons for you to hang out here. It is cheap and easy to get to from the United States and Canada.
So, the cost of a mail order bride from Costa Rica tends to be very reasonable, but of course the main reason to fight through the traffic to get the airport, cheerfully endured the indignities at security, and squeeze yourself into an aluminum tube with three hundred other people, and 30,000 gallons of Jet-A for six hours is the women.
The country itself is nestled between Nicaragua and Panama, with hundreds of miles of beaches stretching along its coastlines on the Caribbean Sea and the Pacific Ocean. It is noted for its extraordinary natural beauty.
And, oh what a treat you're in for – the fair skinned Latin hotties here are everything you'd expect and more. Even better is the fact that single women here could be considered "gringo groupies" – you won't be exotic to them, but they have no problem meeting and hooking up with Western guys.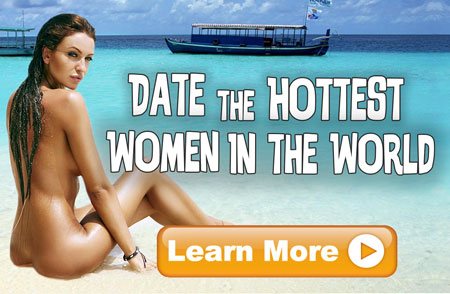 Costa Rican Men Give You The Compettitive Edge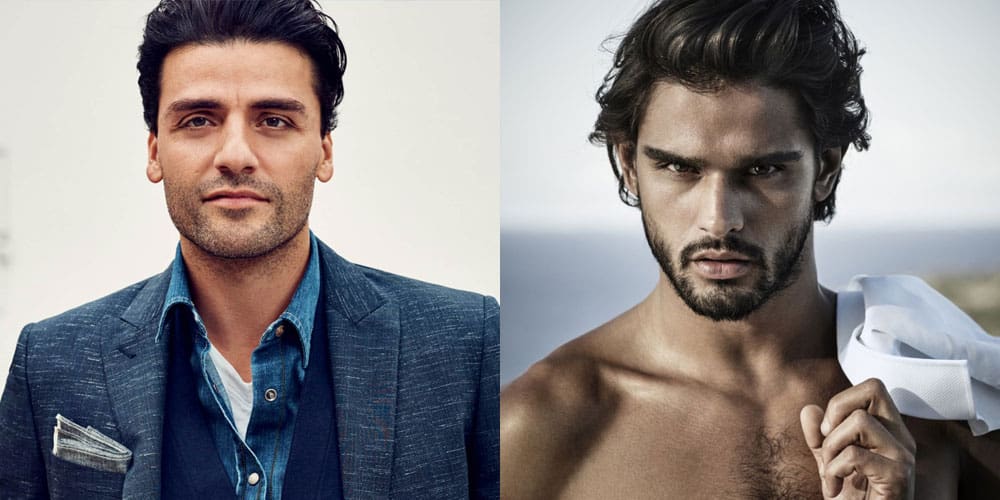 The only thing you need to concern yourself with here is that there are more single Costa Rican women than men. Apart from that they share all the same negative qualities of many South American men.
They are macho, egotistical, fond of cheating, habitually liars, date several girls at once, are late for everything, and have a reputation for being indecisive.
Also, Costa Rican men are usually committed male chauvinists. I know that to many of my readers the word feminism has negative connotations, but the vast majority of you are feminists by Latin American standards.
Most of you respect women and have studied and worked with a lot of smart, capable women.
You might have a traditional view of the roles of men and women, but your tradition is perhaps circa 1950. Regardless of your age it is likely closer to 1980, because you do not feel threatened by intelligent, accomplished women. Most Costa Rican men's idea of the traditional woman was set about 1550.
If you have had at least one woman boss and would hire a more qualified woman over a less qualified man then you are a feminist in all of Latin America outside of Chile.
If you are not scandalized at the thought of girls playing soccer then you are a progressive in Brazil and Colombia. If you don't believe in physically punishing your wife or girlfriend if she argues with you and shouts then many conservative Latin men would say you are a coward who is abdicating your natural role and destroying society.
However, the men here are not as intensely macho as Colombians and not even close to the guys in Brazil. The middle and upper-class men in San Jose are well educated and urbane.
They are well groomed, fashionable, and have an old-fashioned sense of manners. They are also very passionate about women.
For you to win the heart of a beautiful San Jose senorita you want to add a few tweaks from Costa Rican men to your personal and national persona. That way you are familiar is a comforting way and yet exotic and interesting.
Bringing Some Style To San Jose
If you are from Toronto, Austin, or Sydney you have a built-in edge with these Latin ladies, but don't completely discount the local men. Most of the crazy complaints are about poorer guys and as in so many countries heavy alcohol use is a problem. It causes or at least encourages cheating and physical abuse.
In fact, one of the best things to do is to drink more moderately when dating a Costa Rican girl than you would at home.
Foreign men, particularly Americans and Canadians, have a very good reputation with Costa Rican ladies as kind, generous, and well "pleasant."
Normally, people described as pleasant are librarians, counselors, and Walmart greeters. In this case it is OK, because it means you are stable and dependable. That is nice, but you need to do better than that if you really want to win the heart of a beautiful Costa Rican woman.
So, try to emulate what the Latin women like about their native-born men – style, grooming, and manners.
So, try to up your fashion sense from where it would be in Dripping Springs, Texas or Washington County, Alabama. Yes, most of the year it is hot in Costa Rica, but that does not mean that gym shorts and a stained fraternity party t-shirt you wore to spring break in 1983 are appropriate to wear to dinner or breakfast or even the gym.
The same is doubly true for flip flops or sandals of any description.
And I get it. It is hot, but so are the ladies so up your game.
All your clothes should be clean, neat, and stylish, particularly in San Jose. In other parts of the country, you can slum more, but Costa Rican mail order brides spend a lot of time thinking about what they are going to wear when they meet you so show them some respect and make a little effort to look well-tailored.
What does that mean? Nice shorts might be OK, but khakis are great. Clean white tennis shoes are fine, but unless they really look great running shoes are not quite elegant enough.
Golf or tennis shirts are cool, but so is a short sleeve button down.
But you don't need to go suit and tie except on the rarest of occasions. Basically you are dressing like a nice Florida tourist. Avoid jerseys. Trust me the girls in San Jose don't know Tom Brady and any collarless shirt might seem cheap.
As for grooming short hair and no facial hair is a must. Yes, you can wear a cool mustache if you can pull of the look, but no beards. In most of Latin America a beard means you are poor and uncouth.
So, you want to look close enough to the better local guys that it is not jarring. The look is easy for guys from Miami, Houston, Phoenix, or Los Angeles. If you are from Butte or Bangor it might take a little effort, but the idea is to be.
Dating Costa Rican Women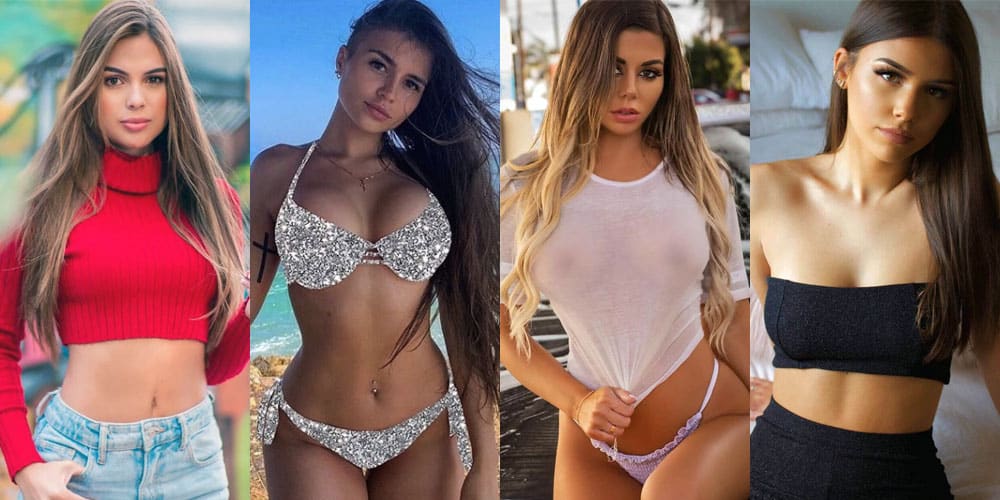 The first thing you need to know is that women here refer to themselves as Ticas. Now the other thing you need to know about the women living in San José is that not all of them are Ticas.
In fact, you're going to wind up meeting almost as many foreign girls here as you will local beauties. Basically hanging out in San José for a few days or weeks gives you double the bang for your buck – literally.
Costa Rican women are generally petite with European features. The country is has the highest percentage of people with little or no Native American descent of any country in Latin America.
There was not a large native population when the Spanish arrived and the initial flood of Spaniards were lured to the country by a gold rush that never panned out. Panned out get it?
So, because of the initial numbers and the native's lack of resistance to European diseases most of the natives, except for a small number in the most isolated areas either the vast majority of natives either married into the European community and lost their culture or died off.
There was very little violence in colonial Costa Rica and perhaps that is why it is still considered the least violent country in Latin America.
So, Costa Rican girls tend to have strong Spanish features. They do not look nearly as exotic as many South American girls. They look more like beautiful girls in Madrid and Barcelona than they do girls in Bogota and Rio, but they have a little something extra.
It is hard to explain, but perhaps it is the simple confidence of growing up in a stable, peaceful country with a ton of opportunity for sports and outdoor activities.
If you've ever visited Spain then you already have a pretty good idea of what to expect, but with a South American twist. In downtown San Jose on a Saturday night you can see women who could be Penelope Cruz's sister and others who look more like Selma Hayek's cousin.
I am not doing justice to these amazing women. Look if you have not checked out our beautiful Costa Rican women take a look.
They are stunning, but if you want to understand what I am talking about in my woeful attempt to describe these elegant example of femininity and how they compare to other Latin mail order brides take a look at our gallery of hot Mexican women.
Can you see the difference? Does it matter to you? These women are all insanely hot!
Flirting With Latinas
Luckily, you do not have to flirt a lot with ladies in Costa Rica. They're extremely friendly towards Western guys, so you don't need to worry about approaching them to strike up a conversation, or just flat out ask them on a date.
In terms of their physiques, well you're in for a treat here too. Women here stay fit, healthy and trim because they play a lot of sports.
That means women who take pride in their appearance, but the one thing they don't have are the voluptuous asses you see in other South American countries. Their genetic heritage is more European than Native American, so they have bodies to match.
"Yes" can mean "No" here because the girls are so polite that even if they're not really interested in going on date with you they'd rather give you a fake phone number or email address than hurt your feelings.
While that's kinda sweet, it's also annoying because you can wind up wasting time getting to know a girl who's just not down for hanging out with you.
What do they look for in men?
Well, because most Costa Rican men are shorter than your average Western guy, women here like guys who are taller than them, they dig guys with brown or blonde hair, and if you're carrying a bit of muscle that'll score you some brownie points too.
Gringos have been coming to San José for over 20 years to hook up with local girls, so they know all the tricks and PUA games. They won't care that you're from North America or Europe, or that you're cultured and well-traveled. Just be yourself and treat them well. Being rude is a deal breaker for women here, so watch your mouth.
If you're a single guy in your 40s or 50s, then San José is a great place to spend time in, because at least 40% of the women here have no problem dating older guys.
Some of this is down to the fact they prefer guys who are that bit more mature, but it also has a lot to do with financial stability. The downside here is that if you're a 40-ish backpacker then you're going to have to work that bit harder to make a good impression i.e. they'll assume you're broke.
Flirting is something women do here, even if they're not 100% interested in the guy they're flirting with. That obviously means some Ticas play mind games, but once she knows what you have in mind for her she'll be absolutely clear about whether or not she's interested.
Places To Meet Women in San José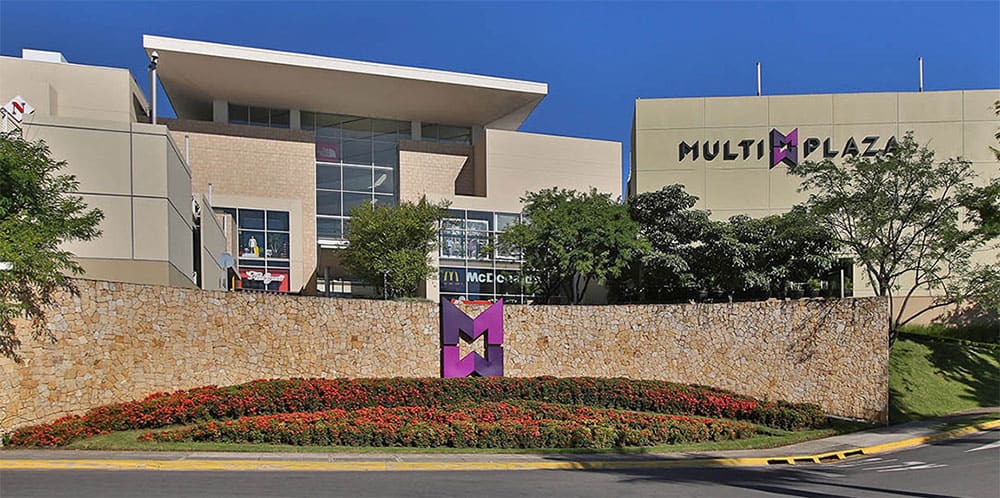 There are a couple of things which work to your advantage in meeting women here – the first is that this is a tourist city, so there are lots of parks, gardens and zoos here. Don't think you can meet a Tica in a local park? How can you know without even trying?
Remember the women here are extremely friendly and approachable, so hanging out in parks is a great way to make random hookups.
Downtown San José has lots of cafés, restaurants and small shops to spend time strolling between. Stop off, grab a coffee and practice your terrible Spanish. If you can make a Tica smile or laugh then you're already 75% of the way to getting her to go on a date with you.
Malls are also a great place to meet girls, and for all the usual reasons. Just watch out for the super-hot, really light-skinned girls in the more expensive malls. They're the wealthy Ticas, and unless you're the most charming mofo in the world – with the financial resources to back that up – then you're not going to have any luck with them.
The best malls to meet girls are Mall San Pedro, and Multiplaza Escazu, but if you're willing to travel a little further then you can check out the Cinnabon City Mall too.
You should include supermarkets on your list of places to meet Ticas. Firstly pretty much every single one of them is just shy of drop-dead gorgeous. You're going to need to stock up on food and water while you're in San José, but do your shopping in supermarkets instead of local farmer markets. You'll be glad you did.
The bars and pubs near the universities are another great place to meet girls, with the added bonus that they'll speak pretty good English, and they're also experiencing "college life", so they're very open minded.
Last but by no means least are the Fiesta Patronales. These are like mini carnivals where everyone celebrates the patron saint of a particular town, and it's a real party atmosphere. If you can time your visit to coincide with a Fiesta Patronales then you can dramatically increase your odds of getting dates.
Best Places To Go On A Date in San José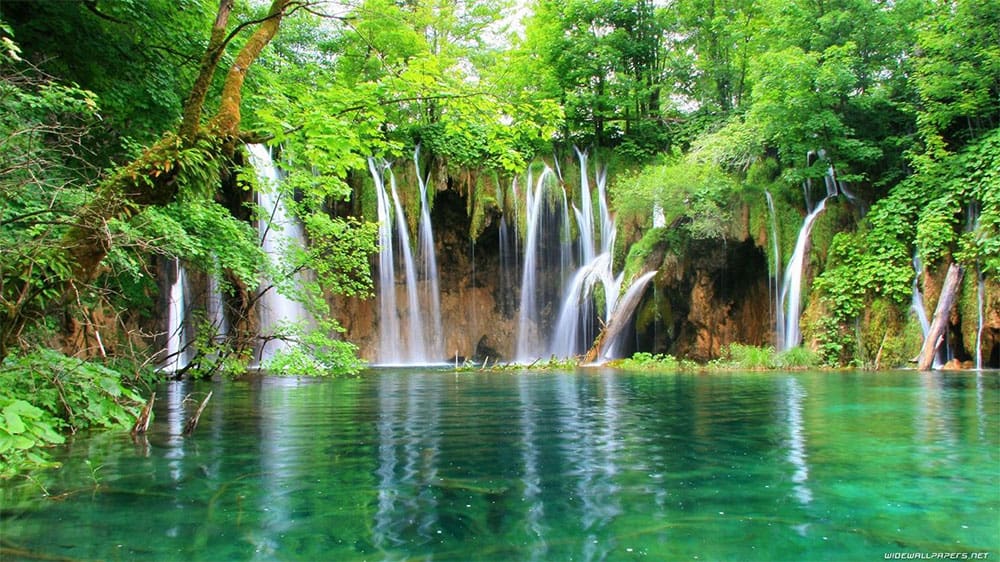 You're probably to going to heave a sigh of relief here when you realize that you can choose from more than just bars and restaurants, but we'll cover those anyway. We mentioned earlier that flirting is just something Ticas do, so always keep that in the back of your mind.
It's going to take a few dates for you to figure out if your girl of choice is actually into you or not, but that comes with the territory here.
If you want to take to test your daytime dating skills then you could choose to go hiking through Irazu or Barva National Volcano Parks. Or you could spend a few hours hanging out at the La Paz Waterfall Gardens, or maybe organize a quick picnic at Morazon Park.
There are lots of beaches to choose from but Playa Jaco is the most popular, and the most fun.
Bars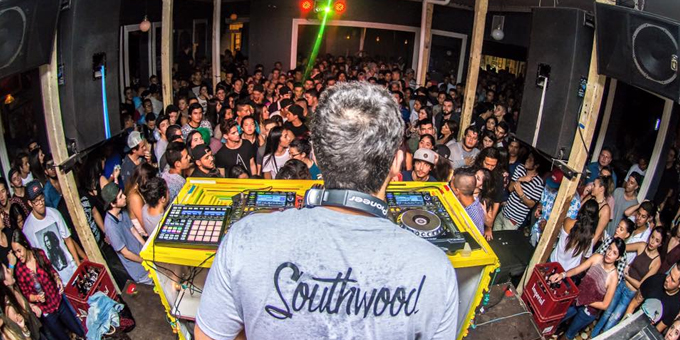 There's one thing you need to be really careful about when visiting clubs vs. nightclubs in San José – clubs are for dancing and nightclubs are where strippers work. It's a mistake you'll only make once, unless you're looking for a nightclub because now at least you know what to ask for. You obviously won't find single girls in nightclubs.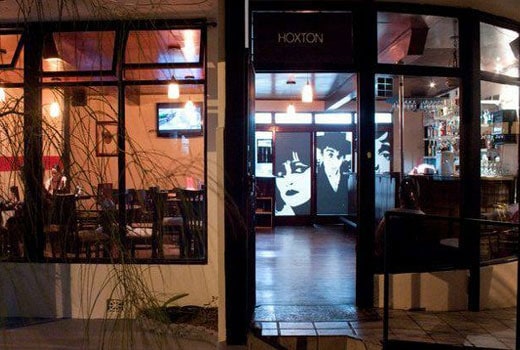 This is the "go to" venue if you're looking to hook up with a Tica, but without having to put in a lot of effort. The music here is mostly hip-hop with Latino influences. Tuesday night is your best option for meeting girls who are completely fine with having a one night stand with gringos. Located in Barrio Escalante, this bar-cum-club also serves great food.
If you're looking for a more cultured drinking and entertainment experience – ideal for when you're on a date – then you need to check out this jazz bar. There's live music every night, and it's a popular destination for locals and tourists alike.
Even if you're not a huge fan of jazz you'll love the vibe of this bar, and so will your date. Address: Contiguo Al Banco Popular, San Pedro.
Restaurants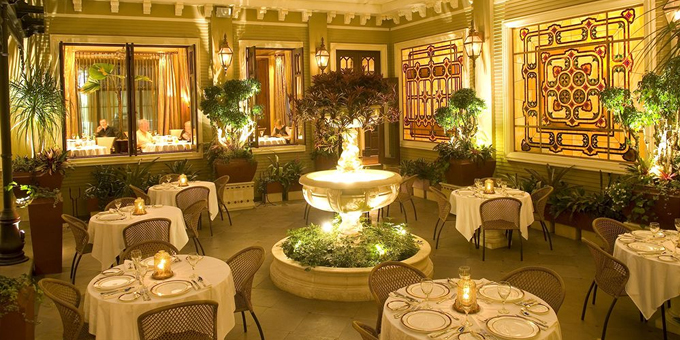 You'll find yourself spoiled for choice in the number of places to eat in San José, with flavors to suit every taste, and menus to suit every budget. Don't panic if you think your date might have expensive tastes, because even the most expensive restaurants here are well within the budget of any Western guy with a half decent job – and we're talking just better than minimum wage.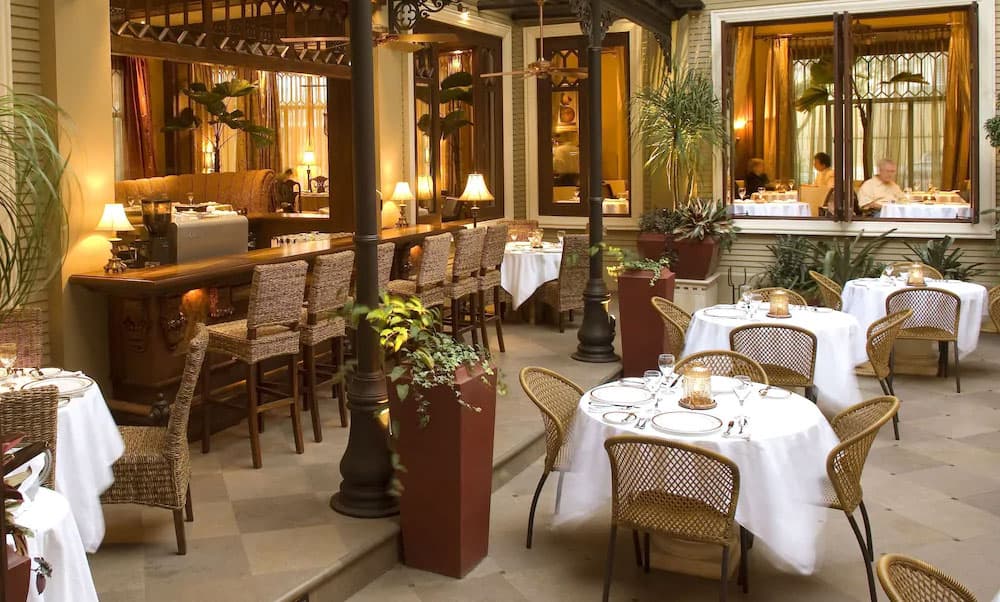 Located in the Hotel Grano de Oro, this restaurant is a dining experience your date won't forget in a hurry. This is where you want to bring your date if you want to blow her away.
The food is French Mediterranean and, without going all non-binary, it's to die for. The food here is so good that lots of the diners actually choose to stay in the hotel to make sure they'll get a reservation.
You'll throw down around $100 for a meal for two, which is a small fortune by local standards, so your date will feel like a princess dining here. Address: Calle 30, Avenida 2 y 4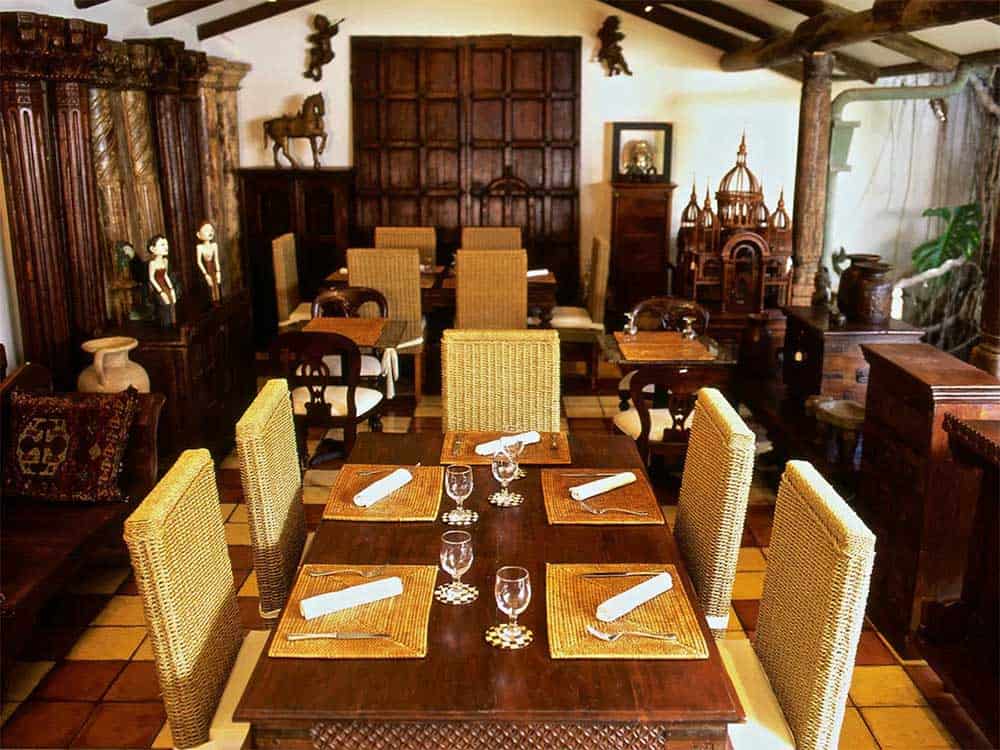 The first thing to know about the Park Café is that they're far more interested in providing guests with an amazing and relaxed dining experience than trying to rush your through your meal, pay your bill and then rush you out the door. This means that if you want to eat here you need to book your table well in advance.
The food is European-inspired, and the dishes to watch out for include the duck or scallops. Every bite of food here is memorable, but it comes at a price. Address: Av. De Las Americas 48.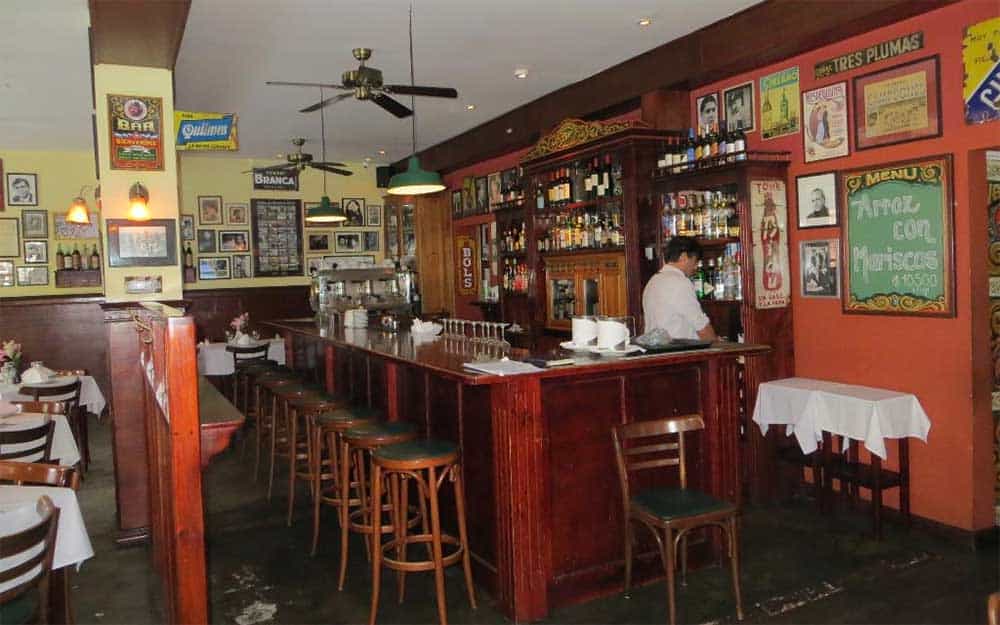 If you're looking for a restaurant that won't break the bank, and you just happen to love steak, then you'll feel right at home at La Esquina. Warm, casual decor, soft music, and some of the best steaks you'll ever have the pleasure of eating, all make for a great night out.
They serve a wide selection of wines, and your date will enjoy the deserts, even if she can't find anything else on the menu she might enjoy. You owe it to yourself to eat a steak here at least once during your time in San José. Address: Calle 11, Av. Corner 4.
Places To Stay In San José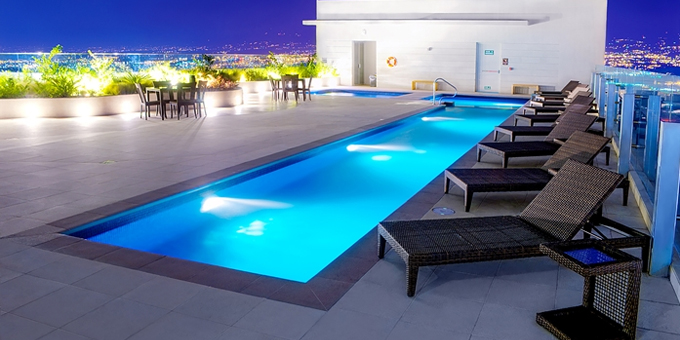 Choosing accommodation in an overseas location used to be just a case of picking your favorite hotel chain and staying there, or one that looked and felt like it. For international daters you now need to look at the other options available to you, including renting apartments, or even just going down the route of getting an Airbnb.
Renting an apartment is ideal if you're going to be staying in San José for more than 10 days, but like all cities you need to choose the neighborhood wisely. Most business people tend to choose apartments in Atenas, Grecia, Heredia, Tibas and Escazu, so that has to tell you something.
You can rent a 2-bedroom, centrally located, furnished apartment for between $300 and $600 per month. $1,500 per month will get you 3-bedroom luxury apartment in a gated community, usually with its own swimming pool.
A rental budget of $2,500 per month gets you pretty much whatever you want, wherever you want it. Check out the apartments on Airbnb though, just to make sure you're not paying over the odds.
If you're not into the apartment/Airbnb experience, and would much prefer somebody to do all the housework for you, then stick to booking into a hotel. There are over 70 hotels within the city limits, and again there's something to suit every budget.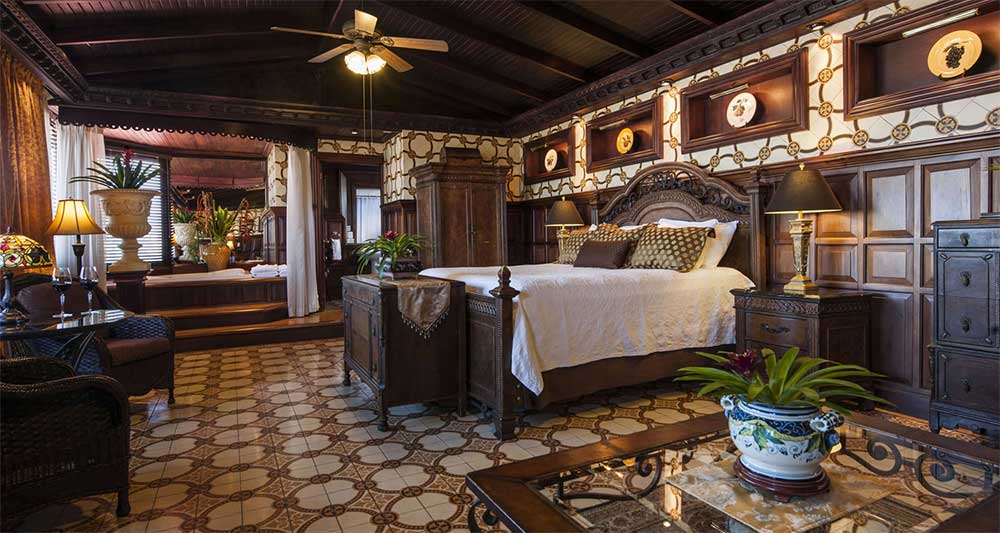 The name is probably familiar because it's also the location of probably the best restaurant in the city. This is a converted colonial mansion, and offers a haven of peace and quiet in a busy city.
You can choose from standard or superior rooms all the way up to the Vista De Oro Suite, which is luxurious enough for the president of most large countries. Great location, great staff, not much in the way of facilities, but absolute luxury. Rooms start from $200 per night.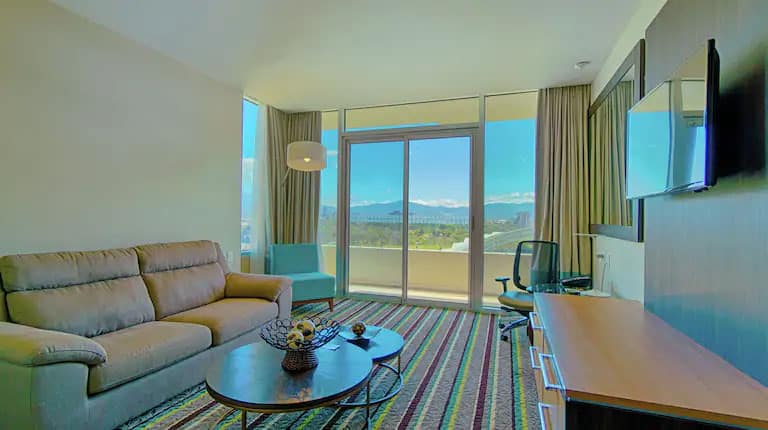 Okay so this isn't the most exciting hotel choice in the world because you could probably open a map of most major cities, throw a dart and hit a Hilton hotel. But what franchised hotels offer is consistency, and Hilton rooms are always clean, comfortable and affordable.
The Hilton Garden Inn is popular with business travelers, so that's always a sign of quality and comfort. There's a rooftop pool, it's located within walking distance of anything you'll need, and has its own restaurant. Rooms start at $140 per night.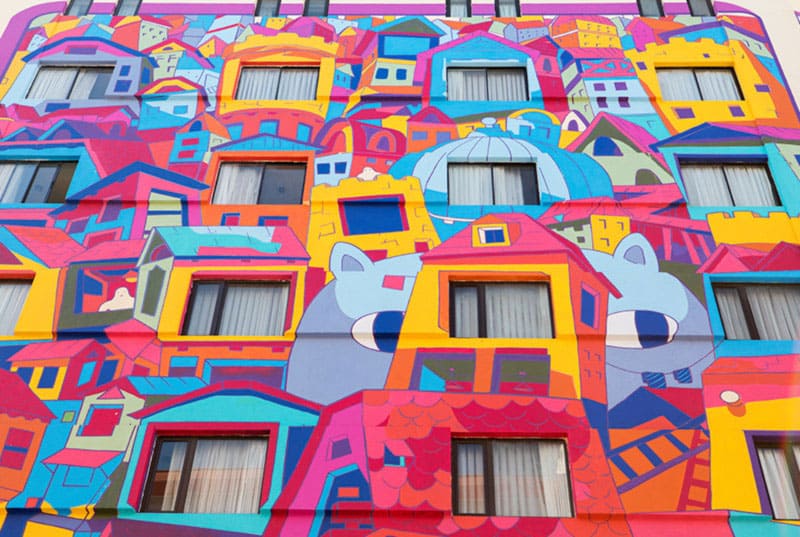 This is a great hotel if you have your heart set on visiting San José to get acquainted with as many local girls as possible, but you need to watch your dollars and cents. This is the most cost effective hotel on our list, but that doesn't mean it's uncomfortable or messy.
The rooms are large and clean, and it's located in downtown San José, the only downside here being a certain amount of noise pollution from the streets outside. It won't win any awards, but the staff are always friendly, and rooms start at about $60 per night.
Money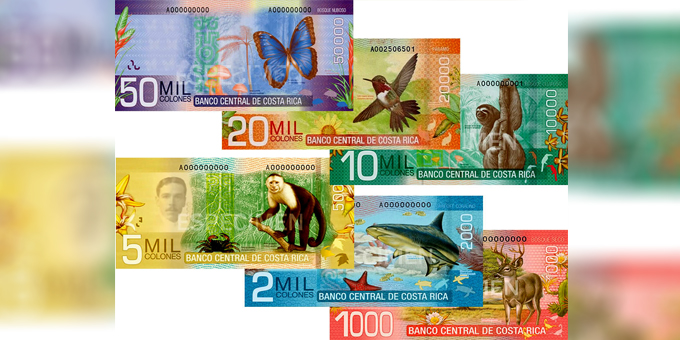 The unit of currency is the Costa Rican colon (CRC), and $100 will get you 57,000 colones. Just to give you some perspective on what the US dollar is worth here, the average household annual income is about US$7,000, and an entire week's groceries for a small family won't cost any more than $50.
Unskilled workers here earn about $450 per month, but even those with a degree won't earn more than $1,200 per month. This is exactly why so many Americans are choosing to either relocate to Costa Rica, or buy a second home here.
You don't need a lot of money to get by on in San José. Backpackers can get by on about $30 per day, which is $15 per night for a hostel, and the rest for food and drink – you can get a meal and a beer for about US$3.
Hotel stays mean you're looking at a daily budget of at least $100, most of which is used to pay for accommodation. If you really want to party your little heart out then a daily budget of $300 per day will cover a luxury hotel, and as much fun as you can physically and mentally handle.
Just remember that you can cut your budget by 75% on a long-term stay by renting an apartment – it drives your daily accommodation expenses down to about $20, plus you have a lot more privacy than a hotel when it comes to bringing girl back after a night out.
It's not that hotels are funny about guests bringing "guests" back with them, but it's not something you want to be worrying about.
Cultural Barriers
Costa Rica is up there with the most liberal countries in South America, so there are no cultural barriers we're aware of. The dominant religion is Catholicism, but it's not adhered to very strictly.
The women here have absolutely no issues with dating or marrying gringos – they're far more interested in how you treat them, and how good a husband and father you might be, than what your religion or social status is.
The only real barrier we can think of is that Ticas don't leave the family home the second they turn 18 – they're quite happy to live at home until they get married. Family means everything to most Latinas, and Ticas are no different. There are plenty of "love hotels" in the city, so don't be shy about using them if you have to.
Communicating
Most Ticas will speak at least some English, but learning Spanish will put you ahead in the dating game – it shows you're at least willing to try that bit harder than the guy next to you who's failing with every girl he "talks" to. You can pick up basic Spanish in a few weeks of studying it for about an hour each day. You either want to get laid in San Jose, or you don't – your choice bud.
General Safety Tips
Costa Rica is enjoying an economic boom, and that always means that people are far too busy being prosperous to engage in serious crime. The country has had a stable government for a long time, which is as rare as a Leprechauns crock'o'gold in this part of the world.
Crime levels here are also well below those in major American cities.
Muggings do happen, but they're rare and only when some idiot gringo has decided to withdraw $500 from an ATM in a part of the city he's not familiar with. Pickpockets work in gangs, so leave your valuables securely fastened to your body, or back at your hotel or apartment.
There are about 21,000 HIV infected people living in Costa Rica, which is a surprisingly high number considering the total population of 5 million. This means you should always wear a condom when having sex because the country went through a minor AIDS epidemic in 2005, so there are probably a lot of women who have no idea they're infected.
One major warning is that having sex with anyone here who is under 18 years of age will get you 10 years in a Costa Rican jail. Sex tourism is a fact of life here, but if you indulge and get caught then you're going to spend a decade in a prison that makes North American prisons look and feel like a Cheesecake Factory.
How To Get To San Jose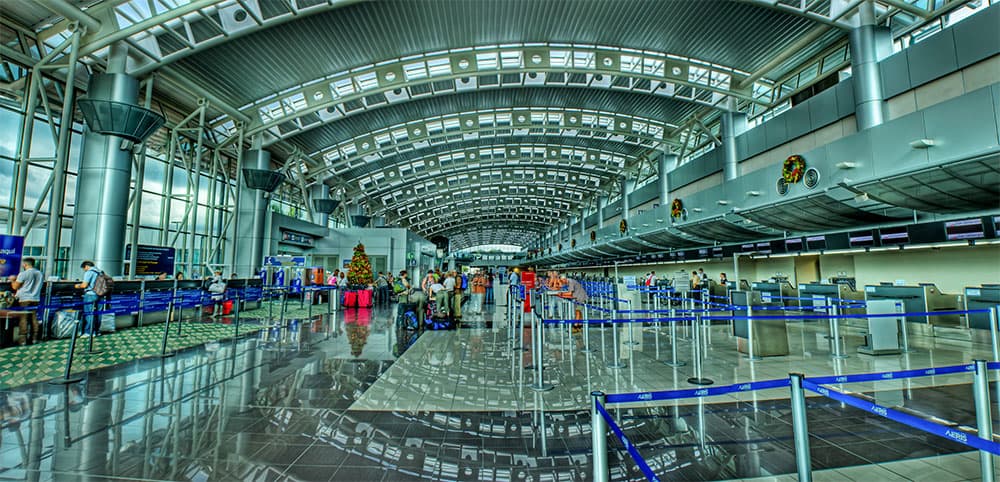 You will need a valid passport to travel to Costa Rica, but there are no specific visa requirements as long as your visit doesn't last any longer than 3 months. The one thing customs might check is if you have enough money for your trip there, with the expectation that you will need at least $100 for every calendar month of your visit.
International travelers will land at Aeropuerto Internacional Juan Santamaría, and the same goes for connecting flights from other parts of South America.
Flights from Europe to San José can cost as little as $400, but this varies depending on the time of year you travel. Flights from North America also cost in the region of $400.
Once you've cleared customs it's then a choice between grabbing a bus or taxi to downtown. Unlike other South American cities, the public transport system in Costa Rica is not only really well organized, but it's also remarkably cheap – just $1 to get you from the airport to downtown San Jose.
Taxis cost that bit more, but $25 will have you dropped directly to your hotel, after a 20-minute journey.
Most of the major international airlines fly either directly to Costa Rica, or can get you there via a connecting flight e.g. Air Canada, American Airlines, West Jet, Iberia Airlines, United Airlines, Delta, Condor, Avianca, and many others.