Global Dating Costs
Agency Memberships | Communicating | Translators | Fiancé Visas | Support | Misc. Costs | Your New Life
What Do Mail Order Brides Cost?
Here at ILS we get a ton of emails from guys asking something like "How much does a Mail Order Bride cost?"
First, that is a dumb, but an understandable question. Remember, these girls are NOT for sale! We understand that 99% of our readers understand that, but the concept casts international dating in a very negative light.
You are not buying a woman. International dating simply gives you a chance to date and possibly marry a woman from another country.
Buying a woman would be immoral, illegal, and reprehensible. If this is not clear to you need to be sure you are not one of the guys who should not pursue an international woman for dating.
Having said that we understand why men ask about mail order bride prices. It is a little confusing to try to determine if you have the financial resources to really pursue international dating.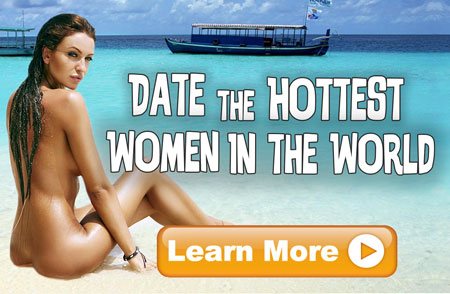 And it is an important question to ask before you start the dating process. You need to be comfortable with your financial commitments.
No Simple Answer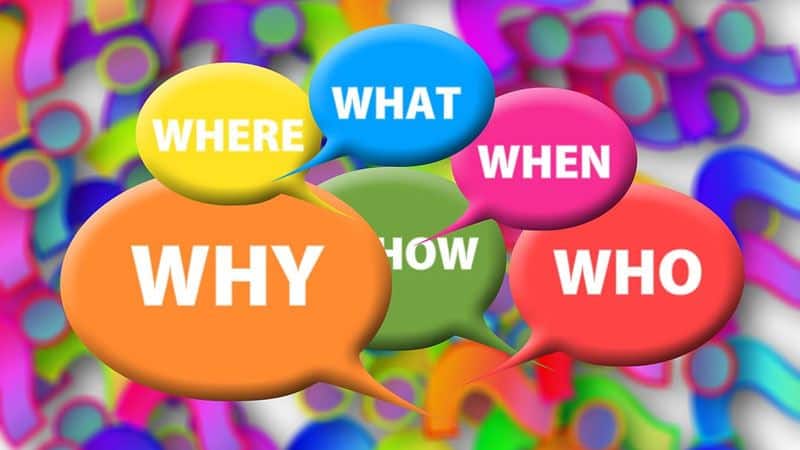 Sadly, there is no simple, clear-cut answer to this question. It depends on a multitude of factors. A translator, airfare, accommodations and Visas will all cost you.
It will depend greatly on where your fiancé lives, how often you visit her before you bring her home, and what your (and her) expectations are. That is extremely important.
You can woo a woman at Walmart rates or you can spend Tiffany money. It really depends on you and the lady you are wooing.
From my experience, I would say you should expect to spend somewhere between USD $4,000 – $25,000 from signing up to an agency all the way thru getting your new bride back to your home country.
However, some guys do spend far more.
To try and put things into perspective, I have broken the costs down into categories:
Dating Agency Membership
$0-$100 (per month)
Prices vary greatly as do the services that the dating sites offer. What you will pay will depend on your expectations. Of course, a free site will offer less than a more expensive one. It is all a matter of what you are looking for.
We discuss the prices of the agencies we cover on our dating site review page.
Free Global Dating Sites
There are hundreds of free agencies you can choose from. Keep in mind that, like with anything else, you usually get what you pay for. It is important to realize that some are legit and others are just sham sites with thousands of fake profiles.
Lots of guys like to use social sites like Facebook and Hi5.com to meet women, but with most social media sites you need a point of entry to meet the girls – like a mutual friend.
And that can get very messy in a hurry, because if it doesn't work out she is tied into your social network. You probably don't want an angry woman sending a Facebook message to your grandmother or kids.
Social network dating is one of the riskiest ways of online dating.
Free International dating sites, like Dateinasia.com, have thousands of profiles but they are full of scammers so you will have to do a bit more due diligence if you choose a site like this.
It is not impossible to meet someone on a free site but it will make your search a bit more difficult and you will need to be more cautious.
As always, be careful about who you share personal information with and never send money to anyone that you do not know!
Midrange Global Dating Sites
In the midrange are sites like ColombainCupid.com, they are part of the Cupid Media Empire which has sites that cover dating in most countries in the world.
You can sign up for a flat fee of $25 a month and communicate with as many women as you want. This is a very reasonable price and will provide you the opportunity to browse and contact a large number of women.
That's the upside.
The downside, however, to using an Introduction-only site is that, as with free sites, the profiles are not screened and if you find a woman you would like to meet, these agencies don't offer any support services like translators, visa help or personalized meetings.
You will be on your own navigating some of the more complicated aspects of international dating.
High End Dating Sites
On the high end are sites like AnastasiaDate.com and A Foreign Affair.
Anastasia is only $15.99 to sign up, but you will probably end up paying quite a bit in chat fees because all communications with the woman need to be done thru Anastasia's internal chat system (using one of their translators) – for which you pay a per minute fee.
This, of course, can get very costly.
A Foreign Affair takes a different approach. They have a 3 tiered membership structure, Silver, Gold and Platinum. The Platinum plan is $95.00 a month, but it gives you access to ALL the girls on the site and unlike AnastasiaDate, you do not have to use an internal chat system, so you can use a free option like Skype while getting to know your new flame.
However, if the woman's English skills are not up to snuff, then you will need to use a translator.
Both of these sites offer a lot of great backend services like Translation, Visa help and Personalized or group travel tours to International Dating hotspots. You will be aided every step of the way which is a definite bonus.
CLICK HERE to check out A Foreign Affair's Membership Description page so you can get a better idea of what they are all about.
Communicating With Your New Girlfriend
$0 – $500 (per month)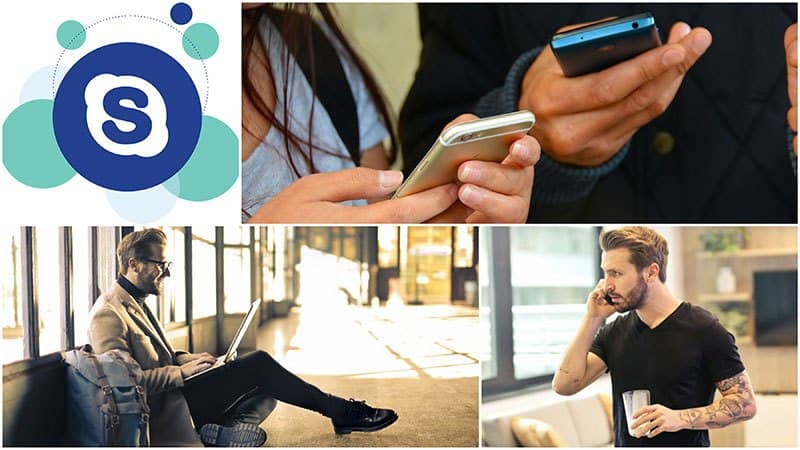 After meeting a woman through one of the dating sites, the next step is to get a correspondence going. There are many different ways to do this and the course you choose is largely dependent on several factors such as the site through which you meet her, if she speaks your language, and her access to the Internet.
Chat Via a Dating Agency
If you chose a high end Agency like AnastasiaDate.com (which also owns Amolatina.com, Africabeauties.com and AsianBeauties.com) then you will be at the mercy of using their chat system which can cost you as much as 80 cents per minute.
However, to be fair to AnastasiaDate, this move is not purely a ploy on their part to fleece you for money, it also helps to ease the girls' fears that you may be a crazy person and helps to keep their system clear of scammers and prostitutes looking for guys to pay them for sex chat, etc.
However, Anastasia's system is really pretty amazing, because it is a text chat system that gives the girls an online translator as they type.
That makes it pretty fast, but the best thing is the incredible number of gorgeous ladies they have online at any given time there may be as many as four or five THOUSAND ladies online across their family of sites.
Most of them have a video where you can see them reading your texts and typing. Some of them have full Camshare apps where they can see you and talk to you.
It takes away any worry about scammers named Boris answering your messages. You can see the lady and how involved she is.
You can meet almost any woman you can imagine from fashion models, to pretty doctors, gorgeous lawyers, and cops so hot you wouldn't mind them handcuffing you. If you find it hard to talk to beautiful women it is great service.
It is absolutely genius because you can see the girls laughing and smiling when you write something cute or funny. And really seeing a gorgeous young lady on the other side of the world double over in laughter at some witty remark you made is a real rush.
Elena's and Cherry Blossom offer similar sorts of services and they are cheaper, but they do not have the sheer number of stunning women to talk to at any time of the day or night.
Text Messages
In contrast to America, where practically everyone has a laptop, a Smartphone and Wi-Fi, some countries do not have dependable internet service and your new girlfriend may not have a computer or the ability to get to an internet cafe on a regular basis.
If this is the case for your new flame, you might have to use international texting. This can get a bit expensive. Some places charge as much as 50 cents per text, so don't be surprised if your girls asks for some money to support the texting habit.
Phone Calls
Good old fashioned phone calls are always an option. International calling has gotten cheaper and cheaper, and if you use some sort of dial thru option like Google voice or Skype calling you can call pretty much anywhere in the world for 2-10 cents per minute.
The big problem is English. If your lady does not speak decent English this is hopeless.
But the big agencies, Anastasia, Elena's, and A Foreign Affair, offer phone services with translators listening in to help. It is little pricey, but probably a good way to set your plans before a trip.
Skype to Skype
If you both have a good internet connection then the best option is to use something like Skype – it is absolutely FREE!
Translators
$8.00-$15.00 (per hour)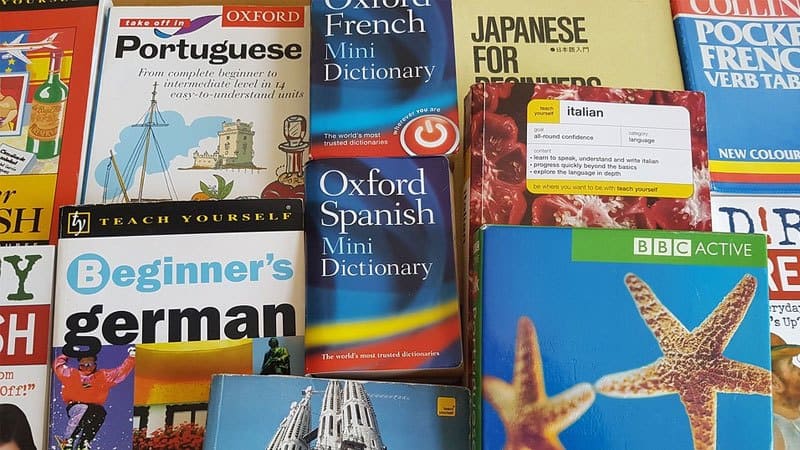 For chatting and emails you can use a free website like Google Translate or Freetranslation.com. These will be best if you have some knowledge of her language and vice versa.
The problem with these sites is that they do not do a perfect job of translating text – and the results of a mis-translation could be disastrous!
Although it is costly, it is really in your best interest to pay for translation if you do not have a good grasp on one another's languages.
If you are using a full service agency like Elena's Models they will have translators available who are well practiced with the nuances of International Relationships.
A translator can also act as an advisor to both you and the woman, helping to bridge the cultural gap that will almost certainly be present at the beginning of any international relationship.
The cost of a translator will run between $4 and $8 per letter and a translator who will come along with you to meet your new girlfriend will charge between $8 and $15 per hour. The amount that they charge will depend on their experience, availability and other factors.
If your translator is a native of her country then they will really become indispensable as they will be able to read between the lines for you.
A translator can help you to understand financial, cultural and behavioural differences between your new flame and American women.
For instance, if she asks you to help her pay costs for texts you may think that this is odd and feel sure that she is scamming you. After all, why would she not be able to afford a few cellular phone fees?
However, a translator may be able to ease your fears of getting scammed by explaining that if the girl were to pay even $15 a month in text costs she could be spending 5 – 10 % of her monthly salary.
But translators are really important when you travel to meet your woman. Even if you think she speaks fairly decent English you probably want to get a list of possible translators together for the trip.
Nothing is worse than finally meeting an amazing lady and finding out you simply cannot communicate with her.
Travel
$2,000 – $10,000 (per trip)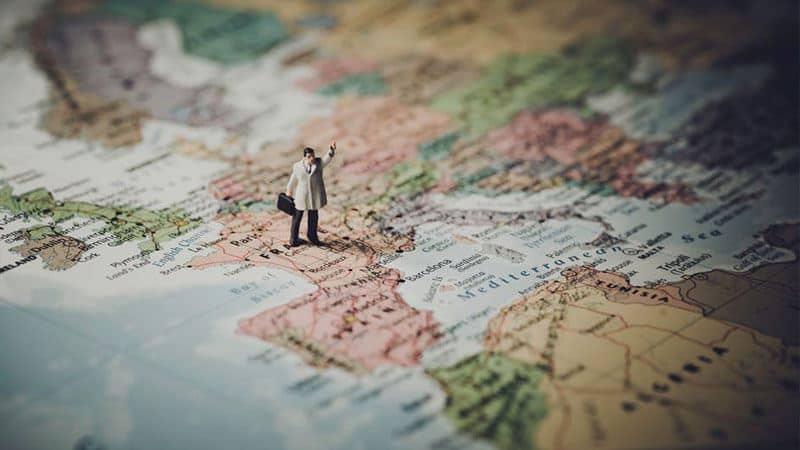 At some point you will need to head overseas to meet your prospective bride-to-be. The days of "Mail Order Brides" are long gone – you cannot simply pick a girl from a catalog and have the agency ship her to you. So, International travel is an integral part of the Global dating process.
Though it is more expensive, it is a much better method for finding true love.
The costs involved here will vary greatly depending on several factors including; where the girl lives, how many times you visit her and how extravagant a traveller you are.
If you are courting a woman from Costa Rica and you live in Miami then you can probably get a Coach Class round trip flight for a couple hundred bucks. If you stay in budget hotels for a week ($20.00 a night) then the whole trip may end up costing you less than $1,000.
If, on the other hand, you want to fly to Kiev first class to meet a Ukrainian beauty, then stay at the Hyatt Regency (at $911/night) for a week, the trip could cost more than $25,000 USD!
My advice is, don't throw too much money around the first couple of times that you meet your new girl (even if you can afford to). The last thing you want to do is attract a gold digger.
Travel is probably where most guys will spend the majority of their money during the Global dating process, but keep in mind that you may have spent this money on a vacation anyway, so you are really killing 2 birds with one stone.
Many international dating hotspots are also incredibly beautiful places to visit as a tourist – so try to enjoy yourself while there. Plan fun excursions, check out the best restaurants and get an idea of what her culture is like.
Romance Tours
If you don't have a specific girl in mind then you may want to consider going on a Romance Tour – these are a great opportunity to meet dozens, even hundreds, of women in a short period of time.
The tour agency will handle everything and host dinners, events and social gatherings for you to mingle with single ladies. The cost of romance tours run between $2,500-$7,500 USD.
The best thing about tours is that the agency handles all the details. All you have to do is try to meet the woman of your dreams. That takes a LOT of pressure off.
Fiancé Visas
$450 – $1,500 (one time)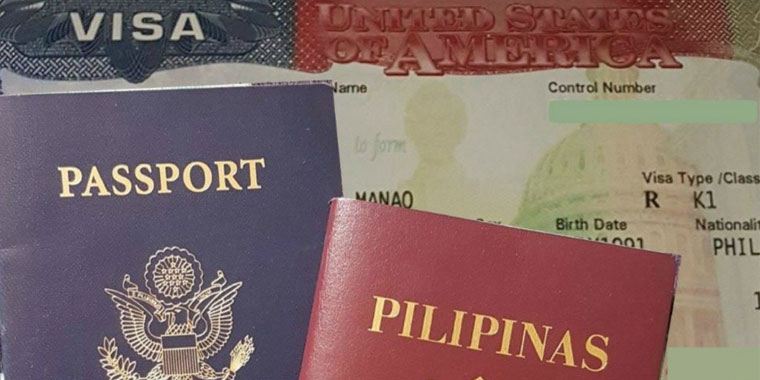 In order to get your beautiful bride back home, you will need to file a K-1 Fiance Visa. In the USA this is done through the Homeland Security/Immigration and Naturalization Service and will cost an estimated $450.
This will not be the only cost associated with the Visa, however, as there are a number of documents for which you may need the help of a translator.
Once the Visa is approved, you will probably have to pay for your fiance to travel for an interview and physical at the American Consulate in her country.
The process and fees are slightly different for every country, but I would say It is safe to plan on this process costing about a $1000.
Support
$0 – $1,000 (per month)
Support is another category of expenses that most guys don't take into account when they get involved in International dating, and is one that most of the dating sites don't talk about.
This is the stickiest issue to deal with as it is the area where most guys get scammed.
Support for Your Foreign Girlfriend
Keep in mind that many of the International Dating hotspots are also places where the standard of living is extremely low.
Take the Philippines for example. You may meet a sweet, smart Filipina who looks and acts just like any average middle class American girl.
However, it might shock you to see her horrible living conditions. The first time I saw my Filipina girlfriends "house" I was shocked! It was nothing more than a cinder-block shell with no running water.
If you fall in love and decide to marry a woman from overseas it will take a minimum of 6 months to get her a visa to come visit you.
Do you want to let the girl live in a place with no running water for the next 6 months – or send her $250 a month so she can get a nice apartment?
As I mentioned before, this is where you will have to be very careful not to get scammed. If you are worried then check out our Dating Scam section.
Family Support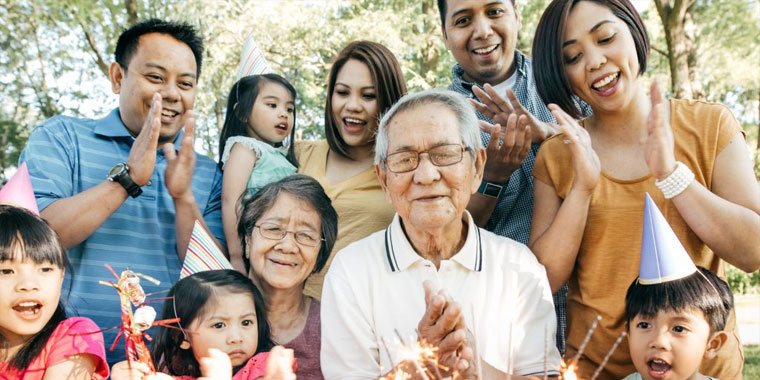 Another type of support you may be required to pay is to the girl's family. You need to remember that in many countries there is no social support system, so it is the job of the kids to support their parents in their later years.
Unless she is from a well-off family you will probably need to send her family money. This seems strange to Americans but, in many cultures, this is simply the norm.
You probably will not be expected to do this forever. If you marry the woman and bring her back to your country she will probably want to get a job and pay for this herself as a matter of pride.
Don't let this one scare you too much though, many times we may only be talking about $200-$300 a month here as the cost of living in many parts of the word are much lower than in the US, Canada and the EU.
There are also bound to be emergencies that require a cash infusion from time to time, like when your girls favorite Auntie has a stroke and the hospital threatens to toss her out on the street unless she can come up with $200 (yes, that really happens).
If you refuse to send the $200 your chances of a meaningful relationship with that girl are probably pretty slim.
This, once again, can become confusing as "My Auntie needs money for an operation" is one of the more popular ruses that Dating Scammers use.
As a general rule I would not consider sending money to a girl overseas until you have at least been to her country to meet her in person.
Misc. Costs
$0 – $1,000 (per month)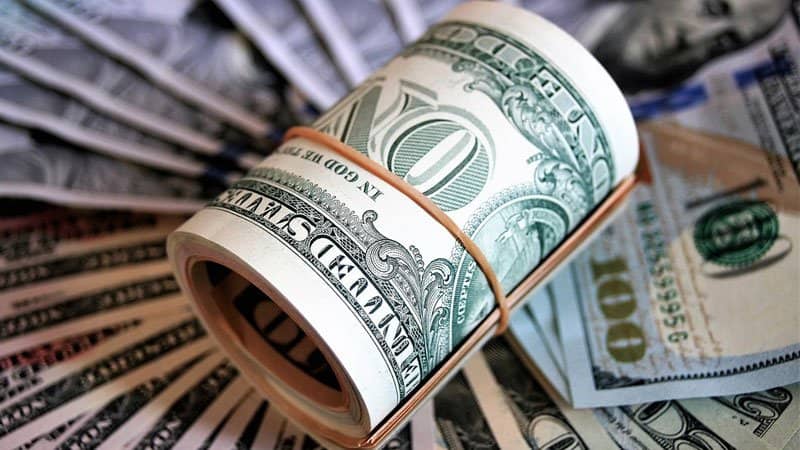 There are miscellaneous costs that you may or may not choose to spend your money on.
You may want to get your girlfriend English classes so she can acclimate better or send her to school. You may want to get her proper medical or dental care that she has been in need of for some time.
This all depends on you and your new wife's needs and priorities. However, there will probably be other costs that arise as time goes on.
Your New Life Back Home
$0 – $3,000 (per month)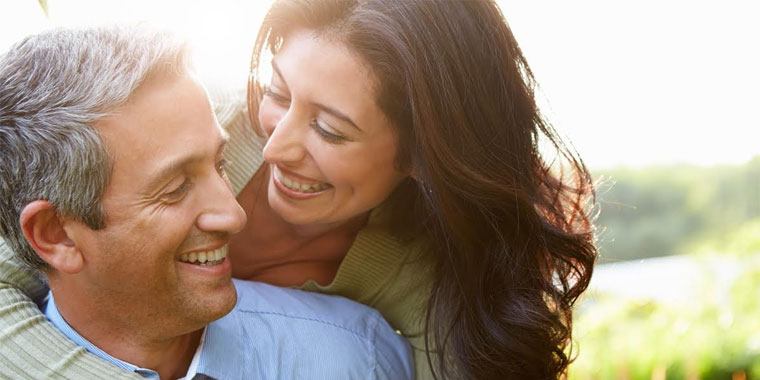 Finally, if you decide to bring your wife back home then you are going to be supporting her for a while.
Even if you marry a Russian engineer or Colombian doctor, she is probably not going to be able to find a high paying job in America for at least a year or two.
And if she has children you will, of course, need to support them too, but obviously, you understand that when you begin a relationship with a woman who has children.
And there will probably be some odd expenses you have not considered like English lessons or driving lessons. Trust me, you don't want to turn a hot Latin lady who learned to drive in Bogata loose in Los Angeles or even Omaha.
It could be very bad for your car insurance rates.
There will be other little expense that you have not pondered. She will want her kitchen set up the way she wants it to be organized and you might need to buy a few utensils that you don't own.
You just need to assume there are a few things you have not considered.
Usually, you will end up buying a lot of clothes, especially during the first year. Often the girls cannot bring everything with them or do not have the right clothes for the climate you live in. Don't begrudge them this little joy and I would encourage you to enjoy it.
Really, you may not really care much for clothes shopping but clothes shopping with a hot young Ukrainian model might change your mind.
Have some fun with it and I would suggest you give her a clothes budget from day one so there is no friction about this issue.
If you make enough money to take care of all the family expenses and do not want your wife to work you should establish that fact up front.
That is great if you can do it, most of these ladies would like the chance to be stay at home moms, but if the lady is confused about the lifestyle you promised she will usually push you to work harder and to be more ambitious.
Of course, some international brides are career women who want the opportunity to work outside of the home and even if you are independently wealthy financial conditions can change or you might one day become disabled.
You never know. And if a foreign bride needs to step up and help out the family financially you will generally find them hardworking and capable.
Regardless of where they are from or what their background is most foreign brides are imaginative, ambitious, and hardworking.
Otherwise, they would never have signed up with an international dating agency in the first place and if they need to pitch in and help out with the family's finances in six months or six years most of them will be more than capable of making a real difference.
The ability of supposedly helpless mail order brides, according to the feminist critics, to pitch in and help out their families financially came in stark focus on a recent Reddit about marriages that developed through international dating agencies.
We wrote an in depth article about that Reddit that exposed the main stream media bias against mail order brides.
During the research for that article, we read every single one of the nearly 10,000 comments on that Reddit and it was surprising how often men mentioned how great their wife from Ukraine, Russia, or the Philippines was at getting a job or running the family business.
There were women who became accounts, nurses, and small business owners. So, don't assume that you are simply taking on a helpless sex object when you pursue a romance with a woman from an international dating site.
Perhaps, she will never need to get a job and work outside the home, but if it is necessary you will probably find that she is more than capable.
And in fact, the money that you spend to woo a beautiful young woman from the far side of the world might turn out to be the best investment you ever make!
Breakdown of Mail Order Bride Expenses
| | |
| --- | --- |
| Dating Agency Membership | $0-$100 (per month) |
| Communicating with your Girlfriend | $0-500 (per month) |
| Translators | $8.00 – $15.00 (per hour) |
| Travel | $2,000 – $10,000 (per trip) |
| Fiancé Visas | $450 – $1,500 (one time) |
| Support | $0 – $1000 (per month) |
| Misc. Costs | $0 – $1000 (per month) |
| Your New Life Together | $0 – $3,000 (per month) |