One of the first steps that most men take when they start dating Globally is letter writing. This can be a great way to communicate with your future foreign love and offers a chance to get to know her better.
Here are some tips to help you get started with your letter writing.
If you are writing letters or emails to foreign ladies that you meet online you will often be corresponding with multiple women at the same time. So sometimes there can be a temptation to write in a sort of template fashion. This maybe acceptable for your first introduction letter but it is not a great approach once you start receiving your replies.
You want to personalise the letters as much as possible.
Take time and care with your writing and remember that there is a real person who will be receiving the letter. A person who has who her own dreams and hopes tied up in this long distance relationship.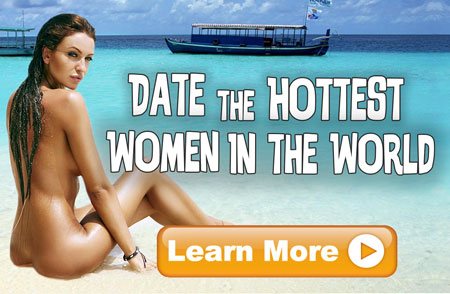 What to Write
When you address the letter you should use the word Dear followed by the full first name of the lady that you are corresponding with. The reason for this is that you don't want the woman at the other end of the letter to feel like she is just one amongst many.
Make her feel special like you really are writing just to her.
The next step is to pay careful attention to the details that are listed in her profile. If she mentions that she likes to read mystery books, ask her what her favourite titles are. Tell her the type of books you like to read. This will show that the letter is just for her and that you have taken the time to learn more about her.
It is also a great way to start to make a connection.
You should also include the important facts about yourself. Tell her what kind of work you do, your height, your weight and your age. You want to establish these facts from the start so that you can find out if you are compatible with each other.
Don't worry too much about these details however. It is very normal for foreign woman to date men older than themselves, so they won't be put off if you are a bit older.
What NOT to Write
There are things that you should NOT include in your letter as well. The first thing not to include is your complete life story. The first letters are just a way of getting to know each other. You do not have to spell out everything you have ever done.
If she is the right one for you then there will be plenty of time for that.
Also avoid any controversial topics in your first letter. Even if your beliefs are important to you it can be off putting if someone includes these topics in their first letter. This includes religion, politics, sex and the economy.
While you should list your profession do not go into too much detail. Remember you are not preparing a job resume you are looking for love. You do not have to include a complete list of your professional achievements. Tied in with this is too much talk about how much money you have.
What these women want is stability they aren't necessarily looking for a rich man. Of course it is great that you will be able to provide for them but talking constantly about money can be demeaning for the woman.
It is enough that you have a good job and can earn a decent living.
And lastly do not talk about your previous bad relationships or any trouble that you have had with Western women in the past. While it can be tempting to explain your reasons for wanting to date internationally and the problems of dating western women it often comes out sounding wrong.
And of  course it is not particularly romantic either.
The woman that you are talking to wants to think about your future together not the problems that you have had in the past.
Choosing the Right Photo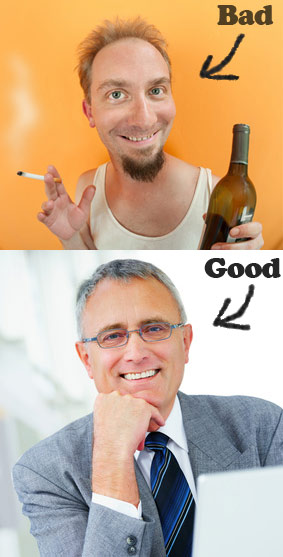 Choosing the right photo is essential to making a good impression. Remember that the woman that you are corresponding with is looking for a good, stable man and this is the impression that you want to give.
You don't need to look like George Clooney and the woman that you are writing to will not be expecting this.
The photo that you take should show you clearly, looking at your best and neatly presented and dressed.
Wearing a suit or a nice dress shirt is not too formal for this photo as it shows that you are a professional man. (Of course if this is not your style then don't force it.)
There are some definite do nots for the photo that you include.
Firstly make sure that the clothes that you are wearing are clean and not too casual. Some things you definitely want to avoid are photos showing you with a bottle of alcohol, with your friends in a bar, with your torso naked or with you acting in a suggestive manner.
It really comes down to common sense and thinking about the woman who will be receiving the photo.
You should stick to sending no more than two photos. One should be a head shot and the other one can be a full body shot. This will give the woman a good idea about who she is writing to.
Also do not try and impress her with the size of your house or your expensive car.
If it is in the background that is fine but do not make it the centre piece of your photo. Remember letter writing is about you not what you own. If you make too big a deal of your material possessions you are going to attract the wrong kind of woman.
Letter Format
When it comes to writing the letter/email keep the writing fairly simple. The woman that you are writing to most likely has English as a second language so write simply and clearly. Refrain from using slang or idioms that would be difficult for a foreign person to understand.
Hopefully you will be able to carry on your correspondence via email but unfortunately some women will not have access to the internet. Even if she can visit an internet café these are often full with teenagers. She may prefer to handwrite her letters. You should respect this and do the same.
While you want to keep your sentences fairly concise don't make them too short. You are trying to get to know her. Ask plenty of questions and show that you are interested in really getting to know her.