Wow!  Anna is hot!  No. Anna is incredibly hot!
AND – amazingly she wants to meet a man a lot like you.
Kaboom!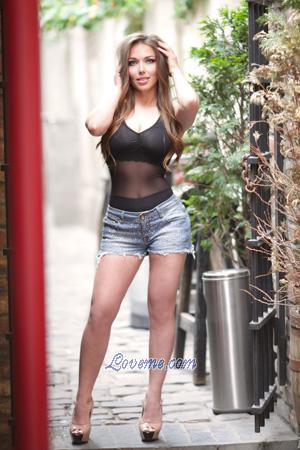 Look at those legs! This is the sort of woman who could stop traffic at the Indy 500!
And, more importantly in the long run, she seems like the sort of woman most men could get along with. Anna describes herself by explaining, "I can say that I have a lot of character traits combined in me. But the most important ones are optimism and sociability."  That of course, is incredibly important.  An optimistic woman can be a inspiration for her husband and children.
She goes on and discusses other elements of her personality. She says, " And of course restraint. I really do not like quarrels and try to settle everything peacefully. I am an introvert by nature – "
What?
And she says she is an introvert, but maybe that is because she is so hot that everyone stutters when they try to talk to her. Hmmm…. Actually, that would be really sad. I hope that is not her issue, but I know a lot of men get tongue tied around super hot women – sometimes even very successful men.
Are you one of those guys?
Do you think you would walk over to Anna if you saw her standing all alone at a party like this: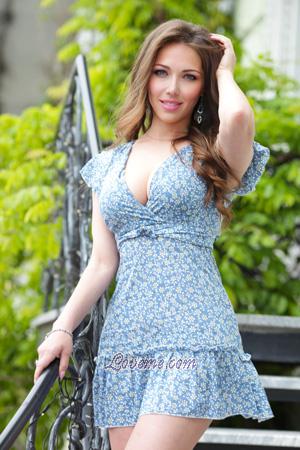 Could you walk over and talk to that sexy wall flower?
Anna is looking for a romantic guy and if you couldn't walk over and say something semi-intelligent she would never see you romantic nature.  But the good news is she really is not looking for prince charming or a rock star.
She explains that, "I need a man with whom I can forget that there are problems. I want him to be sensitive and understanding. It important to me that he had perseverance and compassion," and really those are traits every woman wants.
And you might even have a shot at this incredibly sexy dance coach, because she lives in Chernivtsi which is a midsized industrial city in Southeastern Ukraine. So, she will be impressed if you visit her there, because it is pretty well off of the beaten tourist track.
And she is represented by A Foreign Affair and their amazing romance tours actually visit that sort of out of the way city.
So, what in the world are you waiting for?  Look, even if some slick talking Philadelphia lawyer beats you to Anna you are still not out of luck if you take a romance tour because there are always hundreds of sexy women at AFA's introduction socials.
It really is a great way to meet beautiful women who want to meet you and if you actually manage to meet and win Anna's heart something tells me you will be wanting to name your first born son after me.  I would be honored.  Good luck!