The Women of Odessa: Lean, Tanned and Sophisticated!
First, Odessa is a must-visit if you are attracted to Ukrainian women. The girls are absolutely amazing, but even without all of the stunning women, it would still be worth the trip.
The nightlife, food, and historical attractions are all amazing, and given the exchange rate, it is an incredible deal for anyone from the United States or most other Western nations.
Ukraine is not exactly famous for amazing tourist attractions. Having spent a good deal of time there I am not sure that is really fair.
Despite the damage from two world wars, a couple of revolutions, and the Chernobyl nuclear disaster most large Ukrainian cities have more interesting architecture than the entire state of Alabama.
The public parks, particularly in Kharkiv and Kiev are beautiful public facilities that deserve more attention as tourist attractions.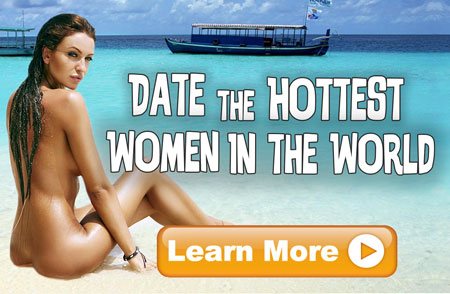 There are also lots of historic sites from a wide variety of periods spread around Ukraine, but generally, they memorialize events that are often not well known the rest of the world.
For some reason, they do not do nearly a great job of translating the sites into other languages, particularly English, and I find it bizarre they do not do a job of promoting World War II-related travel.
Still, there are a lot of museums and attractions across Ukraine, but since Vladimir Putin ripped the Crimea away from Ukraine in 2014 no other city but Odessa is a real tourist attraction.
By real I mean it has the pizzazz and swagger that draws tourists to places like New Orleans, Monaco, or Ljubljana.
The Attractions of Odessa!
Odessa is a seacoast city with the beaches, sea breezes and sexy bikini girls that go along with that, but it also has some absolutely amazing architecture and views.
And the citizens have done a nice job of maintaining the tourist feel in the old city without making it feel like Disney World or even the French Quarter in New Orleans.
One of the nicest things is that it does have a very high percentage of the population that speaks a foreign language. It has been a tourist town for two hundred years, so finding someone who speaks English is usually simple.
Nearly all of the hotel clerks and waiters speak English, but many businesses that are not primarily tourist businesses, like pharmacies and cell phone shops, advertise that they have English speaking staff too. This is not the case in the rest of Ukraine.
The one place in Odessa you have to go is Primorsky Boulevard which sits above the port and gives an amazing view of the ships at the docks.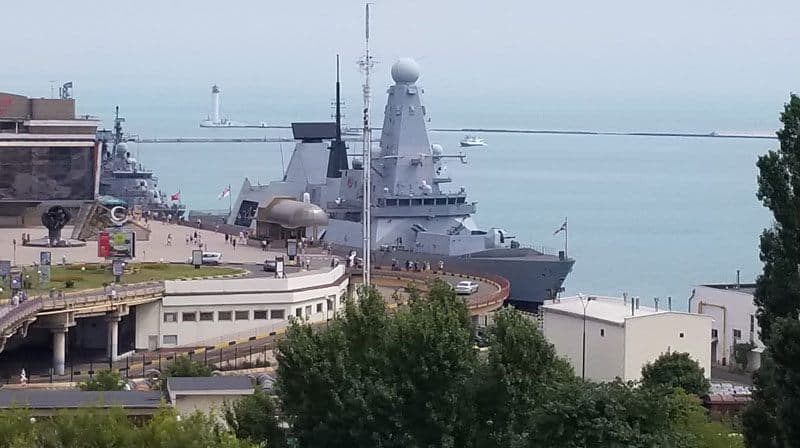 That is the British destroyer HMS Duncan in port with the Odessa Lighthouse in the background and you can bet a lot of British tars had a fine time in town that night.
Primorsky Boulevard is not a particularly long street maybe a kilometer from the ornate Opera House to the Potemkin Steps.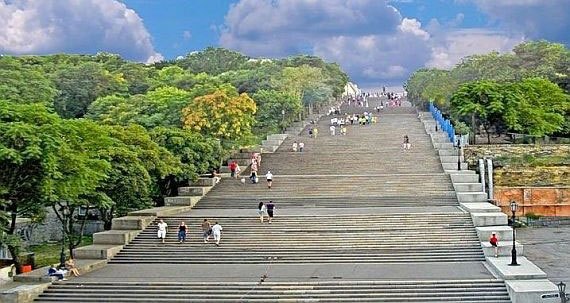 The steps are actually only 142 meters, but they were designed to create the illusion of greater length and it is a successful illusion.
The Potemkin Steps were made famous in by Sergei Eisenstein in the classic 1925 silent film The Battleship Potemkin, about the 1905 revolt among sailors of the Black Sea Fleet. It might be the most famous scene in movie history – at least to film buffs.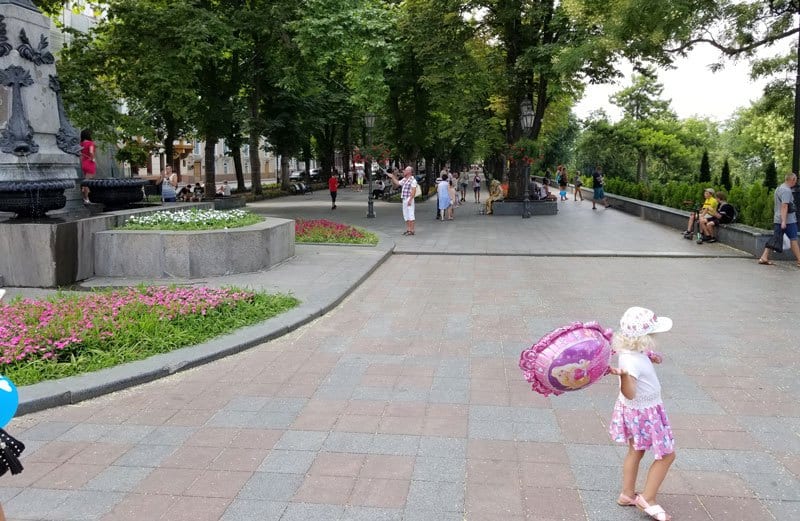 When visiting you will not want to miss the Odessa Opera House, this grand building is decorated in Louis XIV style. It hosts a variety of events year-round including the Odessa International Film Festival.
If you enjoy shopping you should check out Odessa's outdoor market. It is the largest in Europe and can make for an enjoyable date provided you have a full wallet. The outdoor market is seven miles from the city center by bus.
One of the best things about Odessa is that the restaurants are absolutely world-class, but even better the prices, at least for Americans right now, are amazing.
The food is generally outstanding across Ukraine, but in Odessa it is probably as good as anywhere in the world at prices that are amazingly cheap for Westerners.
You can eat an Italian meal at Tavernetta that would cost you $40 in New York for about $10. Try one of the special pastas.
The Steakhouse takes the idea of a New York-style steakhouse to the max. It is pricey for Odessa, but the quality is the same as you would find in Manhattan for 20% of the cost.
The truth is that at any of the better restaurants aimed at tourists you are going to eat an amazing meal at an amazing price.
There is a lot of tourist kitsch in Odessa, but most of it seems somehow justified. Perhaps, because it is mixed in with block after block of old buildings in various state of repair.
Maybe it is just that you get the feeling that the real soul of Odessa is a bit tawdry, so it does not feel like anyone is putting on a show. The tawdriness is completely authentic.
Adult Odessa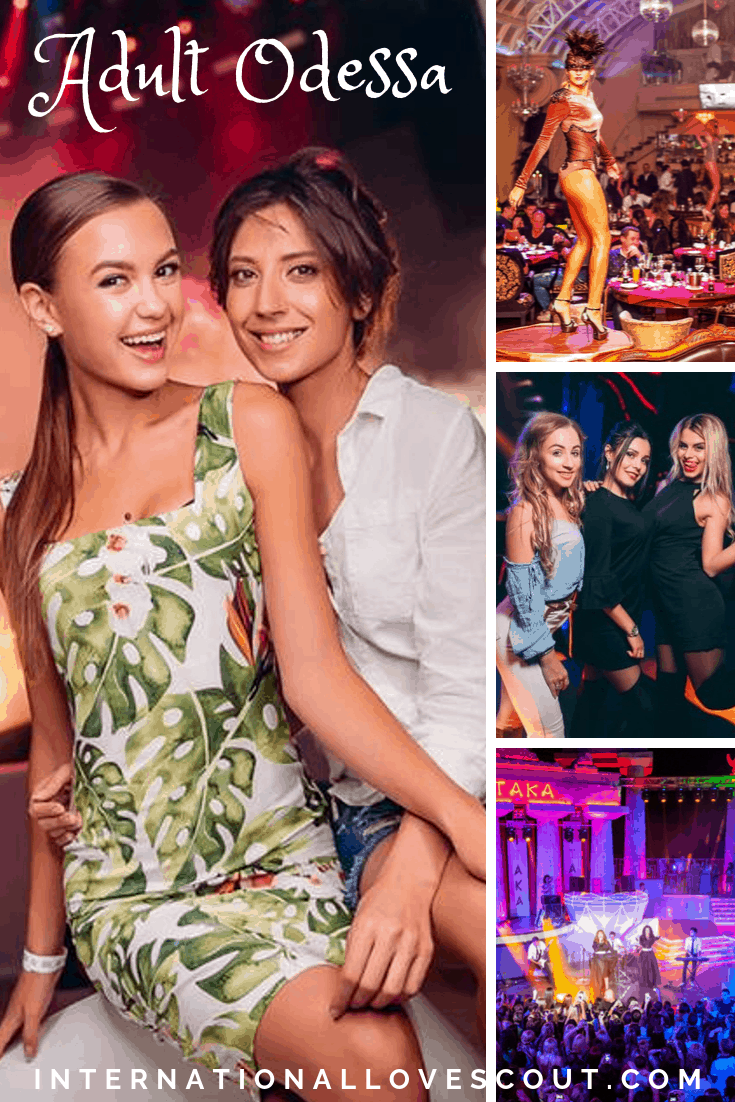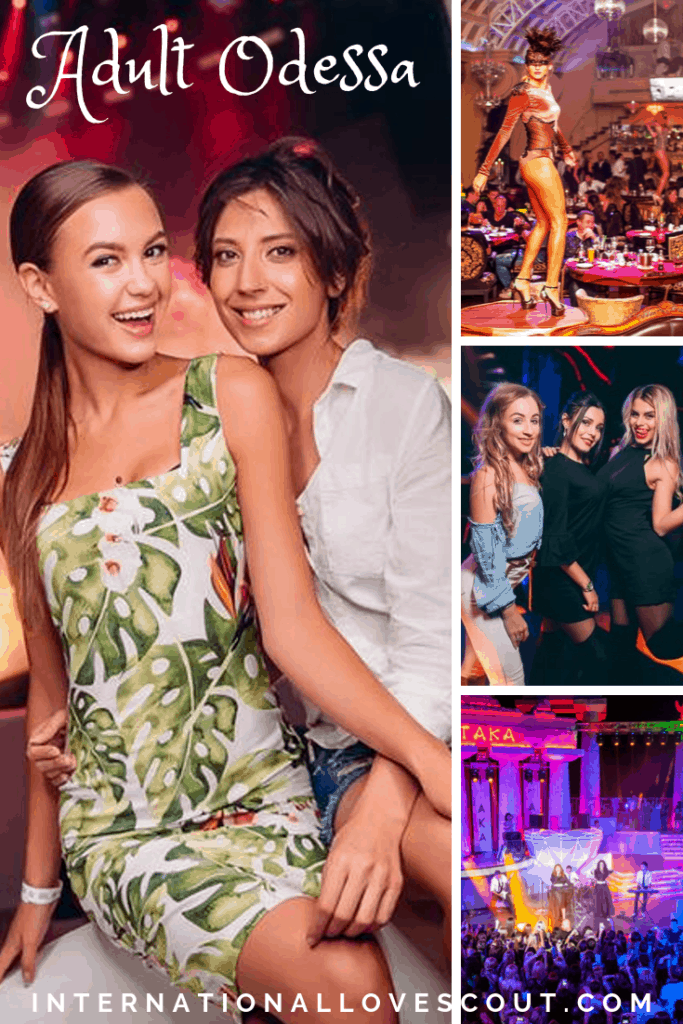 As was once said of another trading city Odessa is a "Sunny place for shady people". It is Ukraine's largest commercial port and had a reputation as an old-time mafia stronghold.
Like other reputed mafia strongholds like Naples and Las Vegas it is also a lot of fun.
Odessa is a subversive place populated with people with a sunny outlook, funny, stylish and a healthy disrespect for authority.
If you like nightlife and beautiful women then you will love Odessa. There must be a dozen strip joints in the main center of the old city and there are bars and cabarets up and down almost every street.
Here are some specific suggestions:
Yo Club
If you are looking to enjoy the local nightlife you might like to take a visit to Yo Club which is one of the largest night clubs in Eastern Europe.
This super club includes billiards, a bowling alley, a dance floor, a strip club, a sushi bar, and a restaurant so however you like to enjoy your night time you will be able to find it here.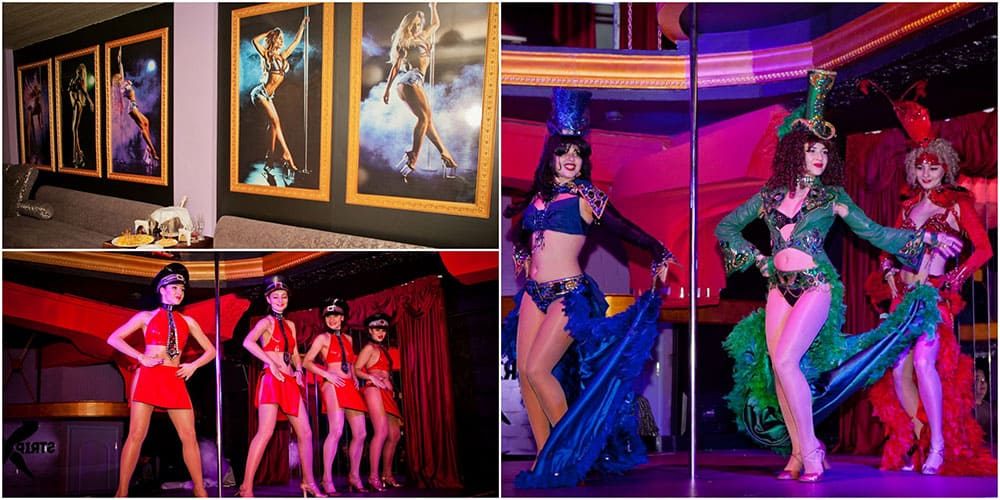 If you enjoy erotic entertainment you may want to try X-Club which is the center point of erotic entertainment in Odessa. This offers private striptease plus an array of different fantasies.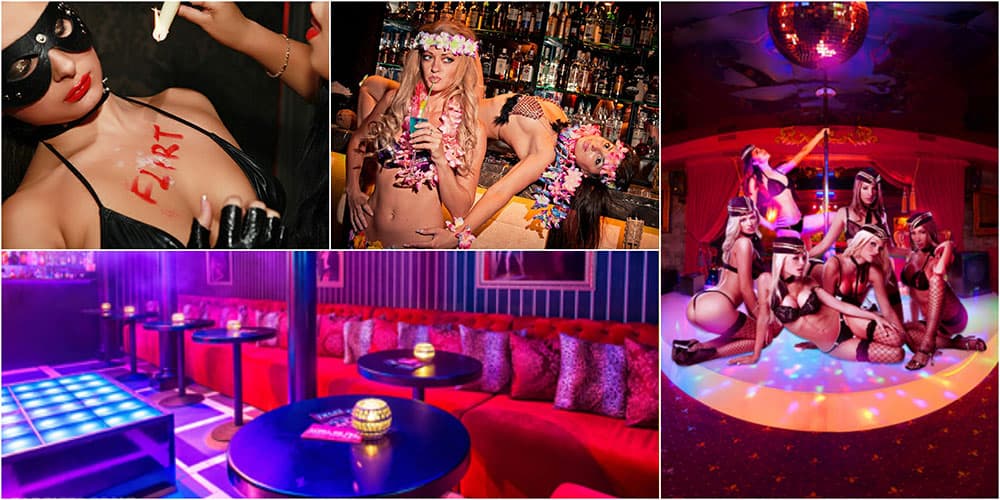 You may also want to check out Flirt which is one of the cities premier strip clubs. Here you can enjoy dancers and Japanese and American cuisine as well as private rooms for VIP customers.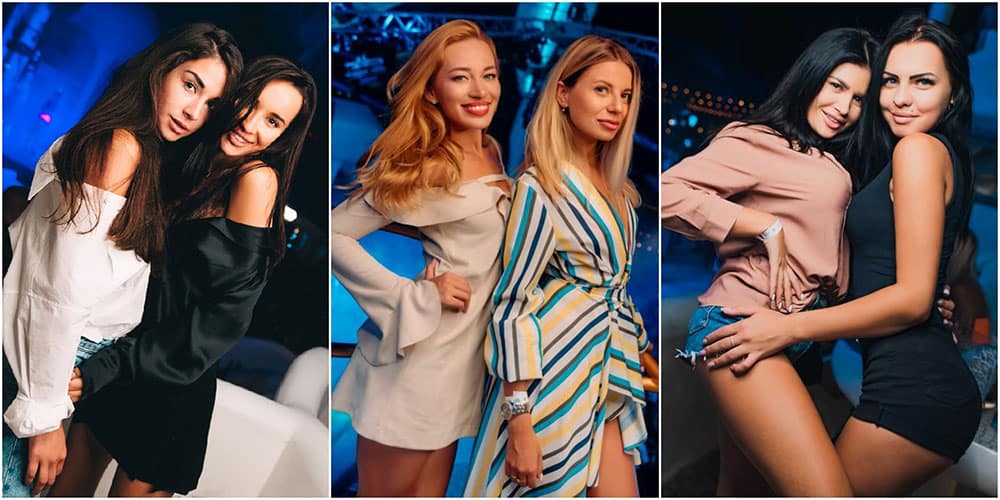 If you enjoy dancing then you will want to visit the cities most popular nightclub Ibiza. This nightclub features two floors and an open-air design. If you come on the weekend expect it to be packed. If you want a table you will need to book ahead.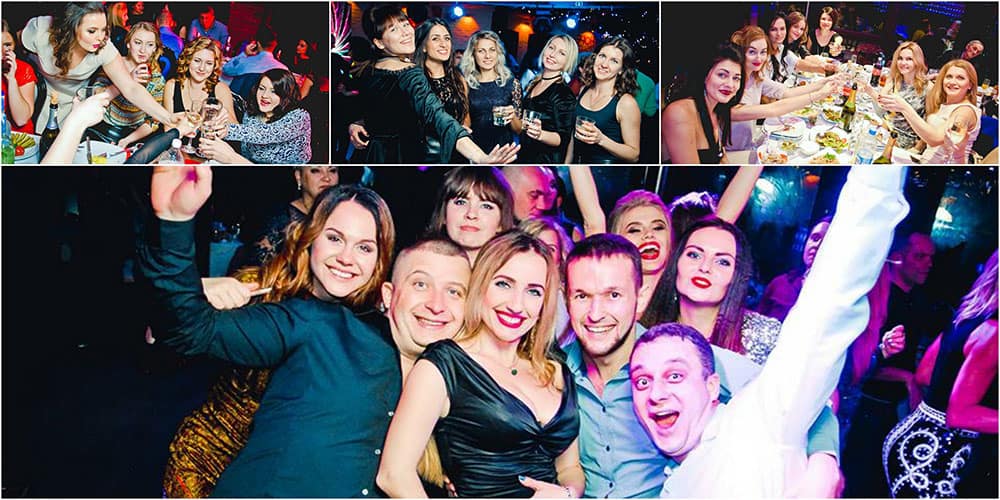 Another popular option is Assol nightclub which has been designed to appear like a sailing ship. This is a more intimate venue which can also become quite packed on the nights it features a cabaret show.
It makes for a better place to bring a date though than Ibiza. If you go on one of the less busy nights you should have no problem getting a table.
Odessa Mail Order Brides
Odessa is also known as one of the true mail order bride centers of the Ukraine, so if you are looking for international love you have a great chance of being able to find it here.
There are a multitude of agencies that arrange meetings between westerners and the local ladies, but our favorite is A Foreign Affair.
They bring about four tours a year to Odessa. I attended one of the A Foreign Affair socials in Odessa and it was an experience!
Of course, you can simply drive straight to your local airport and book a flight to Odessa and do it yourself. But try and have already arranged your ground transportation before you arrive.
Odessa has far and away the worse airport of any of the major cities in Ukraine and it is probably the worse airport for any large world-class city I have ever heard of.
That problem is compounded by the fact that it is probably a 20-minute drive from the airport to the city's tourist center if traffic is perfect and in Odessa traffic is rarely perfect.
So, if you are on a DIY romance tour arrange for someone to meet you at the airport.
The Basics of Dating Odessa Women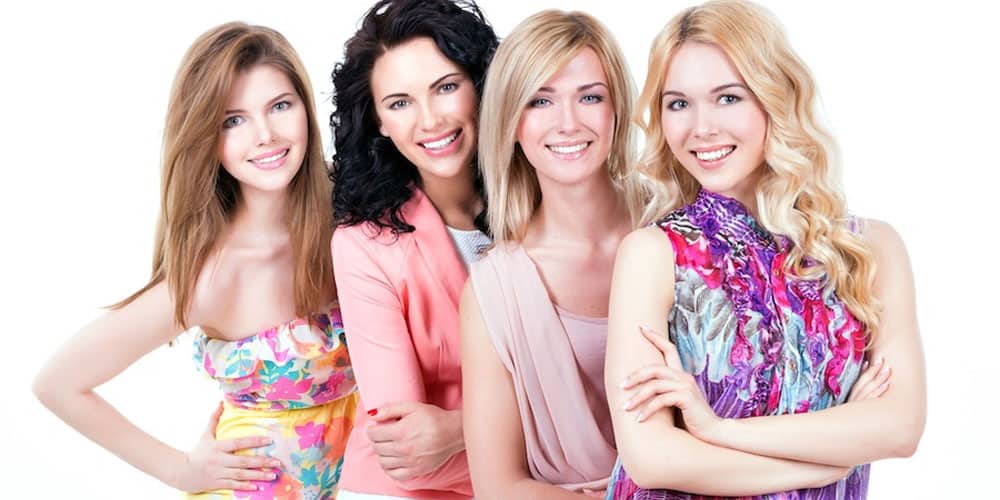 There are certainly plenty of women in the city actively looking for either a western boyfriend or husband. As a westerner, you will be in demand and you will soon get used to the sight of men in their forties or fifties picking up blonde Ukrainian beauties in their twenties.
But this is not 1993 and it takes a bit more effort these days.
Most of the residents of Odessa speak Russian as a first language although Ukrainian is the official language. Younger people usually speak at least some English and the kind of women you are likely to meet through a romance tour or international dating agency will typically speak a little English.
However very few speak it fluently unless they work in a business that necessitates or unless they are well educated.
So usually, first dates in Odessa and all the other Ukrainian cities are conducted through interpreters. If the date goes well even a girl who does not speak great English will often agree to a second date without an interpreter.
Sometimes the interpreter is just there as the girl's friend and protector. It varies. It can be annoying, but it is just part of pursuing gorgeous Ukrainian women.
One of the most interesting things is to hear the discussions going on through interpreters between older foreign men and sexy young Ukrainian women. They tend to be odd because you cannot really tell a long story.
It is a good idea to learn some basic Russian, not only will it make your trip more enjoyable it will also impress the woman that you are talking to.
Really, if you simply get learn the Cyrillic alphabet and to read the most basic word for things it will be an enormous help to you. You need to be able to find restaurants, hotels, and restrooms.
Read our article on the best free way to learn a foreign language. You will thank us if you ever actually make the trip.
Women across Ukraine tend to be better educated than their male counterparts and this is particularly true in larger cities like Odessa, Kiev, Lviv, and Kharkiv.
This is another reason why they want to meet western men. Just because she may look like a world-class fitness model, doesn't mean that she is not intelligent.
In fact, it takes a lot of intelligence to have the drive and commitment to become a world-class fitness model and if you like athletic women you should check out these fit mail order brides.
Treat the women with respect and you will find that they can make for very enjoyable company.
In order to get to Odessa you can catch a flight from Vienna, St Petersburg, Moscow, Istanbul, Prague, Budapest or Warsaw. You can also take the overnight train from central Europe although you will need to transfer at Kiev first.
There are also trains from Moscow and St Petersburg. The cheapest ways to get around the city are the tram and trolleybuses. These cost about $0.20USD but there is no established time schedule and so you just need to wait until the next one turns up.
When taking girls out for meals or drinks you should expect to pick up the bill. The same is true if you are picking her up in a bar. The costs of drinking and Odessa can vary significantly on the location.
A glass of wine in the famous Casa Nova costs the same as about the same as the income from the monthly pension in Odessa.
Like many Ukrainian cities, there is a sharp economic divide in the city with some very rich people and a lot of poor people. As a westerner you will be significantly wealthier than most of the citizens of this city, thus exacerbating your social value to the local women.
One thing to watch out for when drinking with girls in Odessa is to watch how much you are drinking. These girls might look like models but most of them know how to drink. There is a good chance that she will be able to drink you under the table.
And of course, don't approach a woman if she is already with another man. The men in Odessa are not to be taken lightly and there are plenty of single and available women so there is no reason to upset anybody's feelings.
The citizens of Odessa like to look good and dress well. The women of this city put a lot of time and attention into the way that they look. This means that the fashionable city streets and night clubs can be a veritable feast for the eyes.
It also means though if you want to impress a woman in Odessa that you should pay attention to your own clothes and appearance.
The fact that you are a westerner will help but you should not rely on only this to impress the local woman. You will find that if you dress well you will be able to pick up on even the youngest and most attractive ladies in this city.
Odessa is a trading city that puts a premium on wealth and status and so the more that you can do to signal your own financial means the better you will do with attracting women.
If you are from the UK, the US or Australia there will be a natural assumption that you are wealthy and compared to the vast majority of the locals you are.
Be careful that you don't get taken advantage of but at the same time, it is polite to pick up the meals and transport costs.
Also, you may want to give your date a small present at the end of your trip if you would like to see her again in the future. This will help to show your seriousness and the present does not have to be too expensive.
Conclusions On Visiting Odessa
Odessa really is one of the world's great tourist cities. It has a very low profile as a destination city in the United States, but it deserves a better reputation. The food is simply world-class and amazingly cheap.
There are a lot of great hotels in the city too, none more famous than the Londonskaya Hotel which sits right in the middle of Primorsky Boulevard.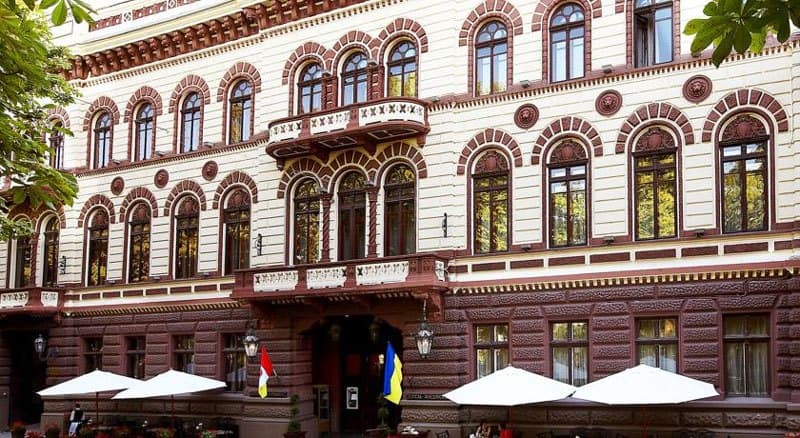 But of course, the real attraction to Odessa is the women!