So, guys this is Ekaterina. She's from Ukraine and she is hot.
She's another example of the sort of stunners that you have a shot at in Eastern Europe.
Wow! Wow! Wow, but she's hot, a regular Ukrainian babe!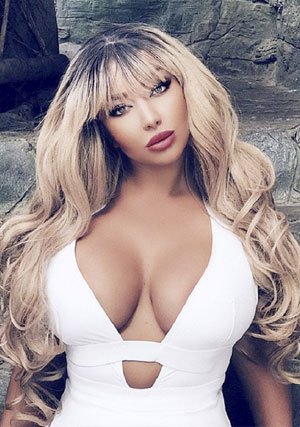 She says she's kind and I believe her.
She writes, Kindness, willingness to help others is very evident in my character. I cannot remain indifferent to someone else's trouble.
That sense of compassion is so important. She goes on and explains that, I am Frank, direct, faithful, affable.
She is also very modest. She writes: I'm not so beautiful… What? That is blasphemy! This is a hot, hot blonde!
She is more or less a Slavic Supergirl. Come on! Perhaps she is blind I am not sure, but this is a hot – hot young thing.
Look at her photos. This woman is sexy!