D-A-M-N! Valentina is smoking!
She is a 21-year old from Medellin, Colombia. She describes herself friendly, honest, happy, sensitive and mature. She is a designer. I have no idea what she designs, but who cares?
Medellin and a few surrounding barrios are famous for manufacturing and designing clothing. Most Medellin girls are fond of their low cut jeans that show of their ringed navels. If you have ever been in Medellin you will understand because these gals paint on their jeans!
Sexy, hot, erotic and beautiful are a few ways to describe Colombian girls. Valentina exudes all of these and more. I have never seen a girl in Medellin with bad teeth or a bad hair day. They are very concerned about how they look. You can see that with Valentina for sure.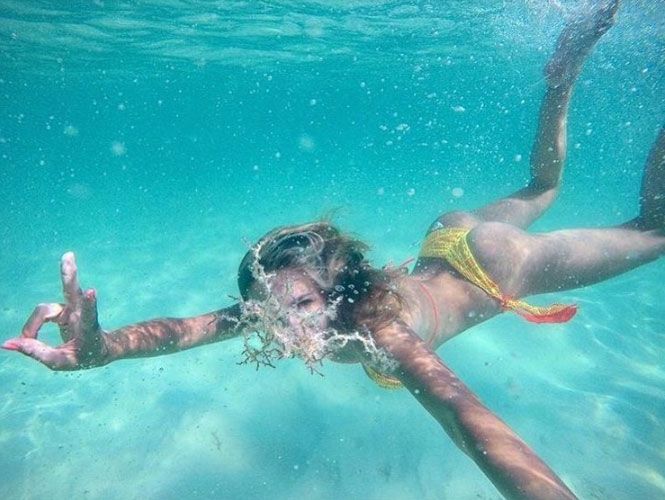 Colombians from Medellin are described as Paisas. They love to dance, eat and love. Valentina fits the mold pretty well, her interests include:
listen to music, read, travel, sleep, walk, go to the beach.
Going out in Colombia is called Rumba. Most Medellin girls around Valentina's age like Reggaeton. The music is very hypnotic and girls dancing to it look like they are having sex.
CUT TO:
2 hours later – I thought I'd find a quick link to a Reggaeton video, and I got a little sidetracked – well, it was worth it. Here are 4 very hot Youtube videos that showcase sexy Latinas dancing the Reggaeton:
Okay – now let's get back to Valentina.
She is searching for a man that is… intelligent, hardworking and a real gentleman… along with some other stuff, all of which I'm pretty sure you guys can live up to.
The pictures that we have here are hot – very hot, but there are some more in her Amolatina profile that will make you want to book a flight for Medellin today.
In fact, I believe you can get direct flights from major cities direct to Medellin. You could be talking to Valentina in a quaint cafe within hours (assuming you live in North America).