As part of her interview Sutaporn said that she wants a man who likes cars and long drives to nowhere special and then can have spontaneous fun when we get there.
That's the kind of sexy scene that can play havoc with a man's imagination, especially if this beautiful girl is your passenger.
Two of her photos will make you want to contact her straight away.
The one where she is wearing the short blue dress, and then the one of just her face and those eyes.
The bikini pictures are pretty hot as well. Fact is, Sutaporn is every man's dream – simply lovely and very sexy.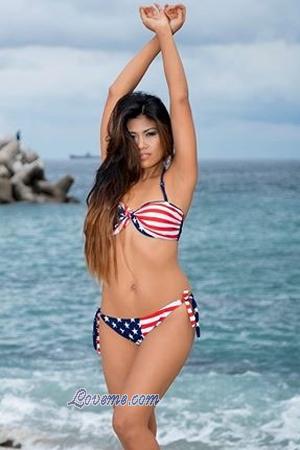 She lives in Bangkok and works as an administrator for a private company and is very well educated.
So, she is both smart and beautiful – a deadly combination.
If you have an International driving licence and don't mind driving a rental vehicle from Bangkok to somewhere interesting for a picnic and extras with Sutaporn, then it's a good idea to contact her and set up a date somewhere in the future.
Spontaneous fun, remember? Her hobbies are cars, so a sports convertible is going to make for a really great afternoon drive.
Here's a chance to start chatting to with beautiful woman and get to know her better.
All guys like cars, so does she, and this would make an excellent area of common interest.
Send her a picture of your Mustang, or somebody else's with a promise of a ride when she gets back to your country.
It'll take a while to get to that point so it's best you start saving now or trade in the '93 Toyota in a few months' time.
Seriously though, Sutaporn is waiting for the right guy. If that's you and you think she's the one, then don't hesitate to contact her.
Don't believe the crazy mainstream media bias against international dating!
There are a number of ways you can do that through the website. Don't keep her waiting.