Carolina here is a psychologist – a very sexy psychologist – and she knows that the definition of insanity is doing the same things over and over and hoping life will change.
Carolina is taking charge if her life. She is not crazy. She is hot!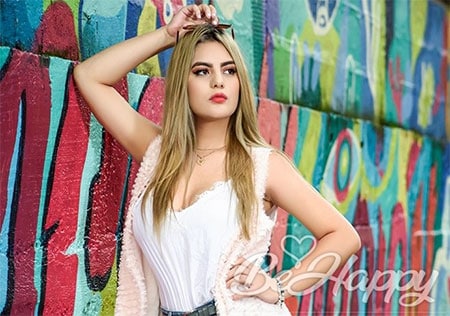 And very direct:
I am looking for a man sincerio, serious and that loves me, to take care of me as the beautiful woman that I am, who value me for what I am…
That is clear and she deserves to be treated right. This Colombian woman is smart, driven, and sexy enough to cause a major traffic slowdown.
BAM!
Look at how she fills out the blue bikini!
Lady is fit. Look at those abs!
If you're a bit of an adventurer a body like that is a challenge. You like to travel, live life to the fullest, then you are going to be a big hit with Carolina, as she has indicated that the kind of person she is looking for will have those qualities plus a loving heart spiced with some romance.
Those sorts of specifications cover most guys, right? ? We certainly like to think of ourselves as modest but brave superheros when it comes to the ladies.
Now, if you could just speak a bit of Spanish you are going to be an enormous hit with Carolina.
If a trip to South America, in particular Colombia, has been on your bucket list for a while, then Carolina is a great reason for you to remove that item from your list and go and visit.
On the positive side, if it doesn't work out once you are in Bogota, it's one hell of a place to party and meet others.
Why shouldn't you give it a try? Remember, what Carolina knows about doing the same thing over and over again?
Carolina is honest, hot, and intelligent.
Oh, and hot, hot, hot!
She is a real trophy wife.