The historical city of Cartagena has a fairy tale quality which makes it perfect for romance. With its beautiful beaches, stunning architecture and cobbled roads, it draws tourists from all over South America and further abroad.
This is one of the safest cities in South America and besides the beautiful women visiting it is the experience of a lifetime.
Getting There
If you are located in the United States then you will find traveling to Cartagena a breeze. It is a comfortable two-hour flight from Miami to its modern airport.
Cartagena is listed as a UNESCO world heritage site and as such draws in tens of thousands of tourists each day. This also means it is very well set up for visitors to the city. Visitors from the United States will not require a visa for stays up to ninety days.
Before You Go
It is also a good idea to arrange a few dates before you arrive in Cartagena. The city is best explored with a local who will be able to show you the hidden gems of this historic city. It also a relaxed way to get to know someone.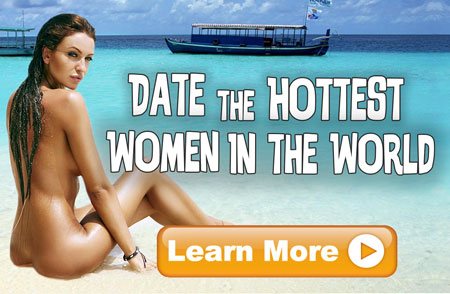 You can facilitate this by visiting one of the online dating sites that introduces foreign men to local Cartagena women or you can take part in a romance tour. With a romance tour, you will have a selection of young lovely ladies for you to choose from.
You will get the most out of your visit to Cartagena if you have a little basic Spanish before you go. While this is not essential it will allow you more chances to meet women and will make navigating the city even easier.
Once you have found a date to show you around the city you will have even more opportunities to practice your Spanish. The local women will be flattered that you have taken an interest in their language and their city. This will make it easier for her to see a potential future with you.
When you combine this with your natural prestige as a foreigner you should find it easy to attract someone special. While many Colombian women would love to marry a westerner they will also be happy to get to spend a shorter time with you, helping you to see their fantastic city.
Where To Meet Women
There are a couple of differences between Colombia and the United States that you need to be aware of. When people go out to clubs and bars in the United States it is generally accepted that they will meet new people and mingle. Typically women will go out in relatively small groups of two to four.
However, in Colombia, the situation is a little different.
When Colombians go out they generally go out in much larger groups. As well as this they will be accompanied by men who will look out for them and pay for their drinks. Therefore it can be harder to interject yourself into these groups and mingle with new women.
A better approach is to talk to the women of Cartagena while you are out exploring the city. As a foreigner, you have the perfect opportunity to approach women. You can ask them for directions or about the history of the historic spots you are visiting.
Another great spot for meeting women is at the beach. Cartagena sits on the Colombian coast, sticking out into the Caribbean Sea so that it is almost entirely surrounded by coastline. The city itself has many beautiful beaches…
And plenty of Beautiful Colombian beach bunnies!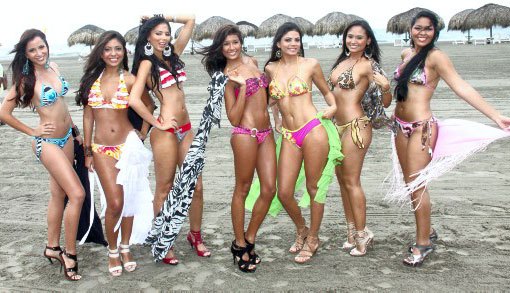 As a foreigner, you will automatically have status in their eyes and if they are single they may be very pleased to meet you.
Also, you do not need to worry about the age gap in the same way as you would in the United States. It is not considered unusual for a woman even in her twenties to date a man in his forties or fifties.
If you are going to visit one city in South America for a romance tour then Cartagena should be near the top of your list.
Things To Do In Cartagena
The major attraction in Cartagena is old town. This is a fantastic place to spend the day and to take your date. You can easily spend days getting lost in the historic architecture of the area. Old town is surrounded by a wall and contains a variety of plazas, mansions, churches, and palaces.
Construction on the wall began in the 18th century when the city was first attacked by Sir Francis Drake. The wall took two centuries to complete due to the fact that the city continued to come under fire from pirates and was devastated by storms.
When visiting old town take your time and enjoy strolling through this historic area. There are many different sites to see beyond the most famous ones noted in the travel guides.
Walking around the old town of Cartagena with its historic architecture and fine weather is the perfect way to spend a day getting to know someone. It offers a low-pressure environment where you will constantly have something new to discuss and can get to know one another in a relaxed environment.
Where To Eat
If you enjoy fine dining then you will love Cartagena. This city offers a plethora of dining options from open-air cafes to restaurants. No matter what your budget is you will be able to find somewhere that meets your needs.
From good quality but low priced cafes to fine dining restaurants Cartagena has it all.
The city has a well-deserved reputation for producing some of the finest cooking in South America.
If you are looking for delicious examples of the local cuisine try La Casa De Socorro which offers comida costena at affordable prices.
Whether you want to enjoy more standard fare such as sea bass or something a little more exotic such as turtle soup you will find it here.
You may also like to try the coconut rice and patagones which go great with the seafood on offer. The restaurant also has many distinctive touches which make it uniquely Cartagena and the service is impeccable.
You can also enjoy food from one of the many food stalls in this area. At the local snack bars, you can enjoy such local treats arepas de heuvo (fried maize dough containing an egg inside) and bunuelos (deep fried maize and cheese balls).
Nightlife in Cartagena
If you are looking for somewhere to have a fun time try the Tu Candela a hip club which is narrowly laid out. It has exposed brick walls featuring masks and brass instruments. It has the feeling of being inside a wine cellar but with a lively feel and pumping music.
A great place if you are looking to dance.

The bar comes with a cover charge but you can recoup this when you purchase a drink. This is an excellent place to take your date after a day spent at the old town and perhaps dinner at La Casa De Socorro.
Living In Cartagena
Because Cartagena is a tourist city it is easy for foreigners to navigate even if they have only limited Spanish or none at all. Cartagena also has a significant expatriate community, including many who have chosen to retire to this historic paradise and settle down with a Colombian wife.
If you are thinking that you would like to make your visit more long term (or permanent) then in Cartagena is a good option.
If you do choose to make a move you will find that the locals are welcoming and friendly. There are also a number of different blogs and support networks produced by foreigners who are living in Cartagena.