Lima is beautiful Peruvian city on the Pacific Ocean with lots of incredibly hot women. There is a strong California influenced beach culture, which means lots of toned Latin Ladies in tiny bikinis. Damn!
That's enough to make you pack your bags right now.
Women of Lima
In terms of girl watching one of the great advantages of Lima is that it is loaded with colleges and universities, maybe as many as a couple of dozen, though no one seemed quite sure exactly how many.
So this means lots and lots of beautiful young college girls and hot young professors. Generally, these ladies are to the left of the chicks on MSNBC, but if you demand ideological purity in a woman you are pretty well hopeless.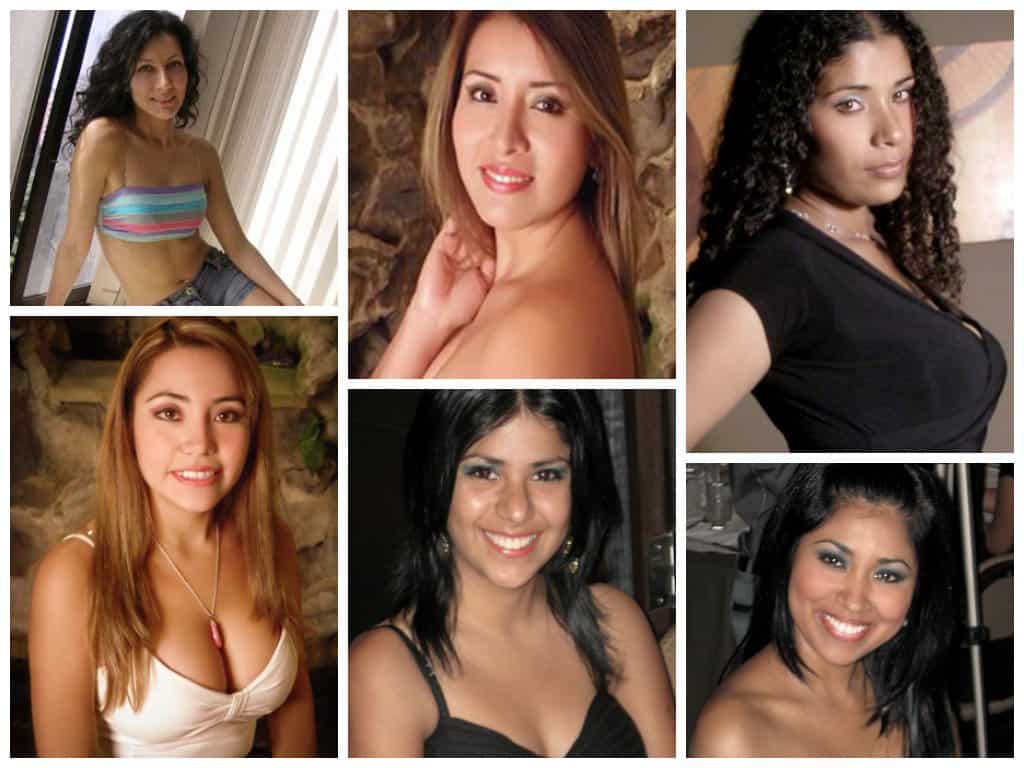 One thing to remember about Peruvian girls is that regardless of their politics, social station, or employment status they expect to be treated with a level of courtesy that largely vanished in the United States when Ike left the White House.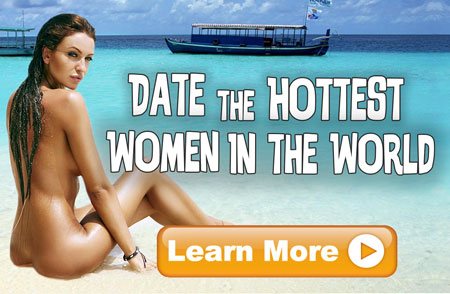 Open the door for your date; rise when she leaves the table and when she returns; and bring her little gifts like chocolates and flowers.
Do not curse in English, Spanish, or whatever your native tongue may be.
Frankly, dude, you are probably going to need to buy a book or two on this stuff, especially if she is an upper class girl or you intend to meet her parents. Manners among upper class Peruvians are so formal that they are basically nineteenth century.
It takes a little getting used to, but it's probably not the toughest thing you've ever done to impress a hot girl.
Lima Information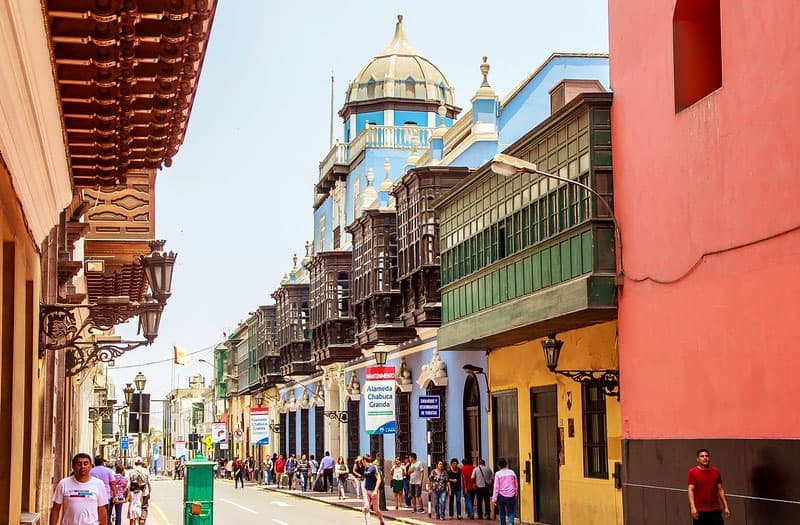 Lima is of course the capital of Peru, the third-largest country in South America, which is approximately three times the size of California. The climate is very dry and generally mild, something like San Diego. The beaches are great if you are into surfing and swimming or just girl watching.
It is a gigantic city, but more than likely you will want to stay in the Miraflores section or in one of the beach front areas.
However, in the winter, more or less June through October, you might really want to consider one of the suburban districts, because the main part of the city is usually covered in a hazy marine layer of low clouds and fog. If you are from Duluth or Alberta you will laugh that they have this little overcast winter.
History of Lima
Lima was the capital of Spain's colonial empire in South America and the city center has been declared a world heritage site. I highly recommend asking a pretty senorita to show you the sites.
Peruvians tend to be very proud of their city, so take it all in and show the ladies that you appreciate their culture.
Remember, Peru was the seat of the Inca Empire, which was in some respects the most advanced civilization in the world before it fell to the Spanish conquistadors of Francisco Pizarro. She will definitely appreciate it if you take the time to learn a little about the history of Peru before you visit.
I highly suggest taking a look at The Last Days of the Incas by Kim MacQuarrie
. In fact, if you have the time you might want to visit the famous Incan ruins at Machu Picchu.
Lima Nightlife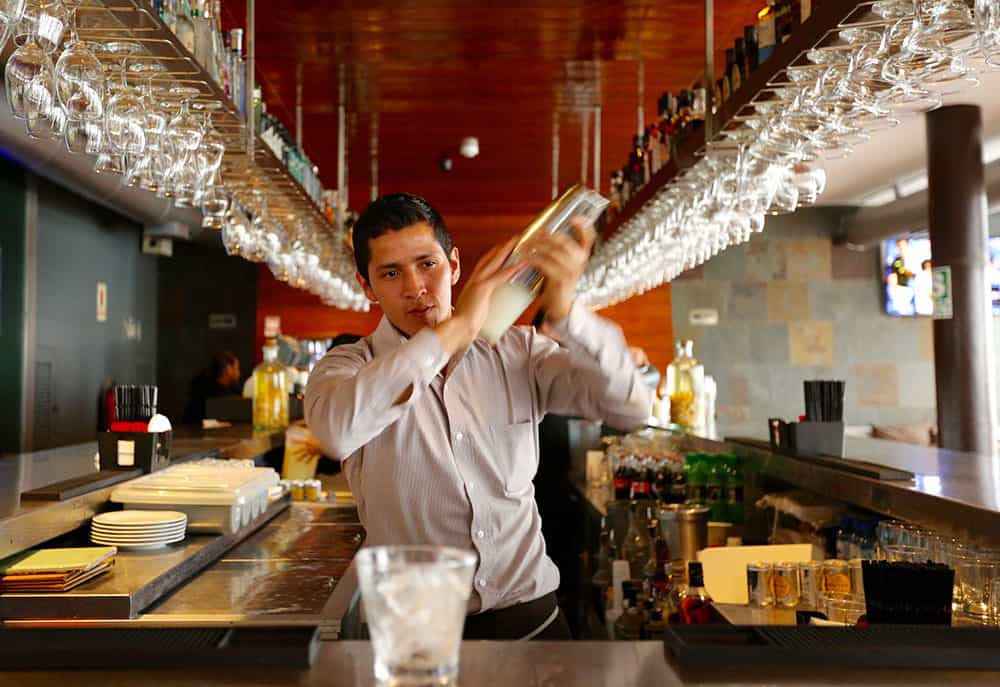 There are a lot of great nightclubs, bars, and restaurants in Lima, but do not drink to excess, because it shows a lack of the refined manners that Peruvian ladies appreciate.
However, take the time to try some of the local hooch. The Peruvians make a very good brandy, Pisco, that is sort of the national drink and is often consumed as a mixed drink called a Pisco Sour. There are also several good Peruvian beers, most notably Cusquena.
One point that can make not drinking to excess difficult is that Peruvian happy hour is usually a two for one affair, so it is easy to have a few more than you meant to. Remember, you can get drunk back in Boston, Chicago, or Scotland.
You are in Peru to meet women not drink.
If you do drink too much Peru is the world's largest producer of organic coffee and also most Peruvians are not really morning people. You'll understand after you spend a few days in Lima.
Lima, Peru
Population: 8,472,935
Shortest Available Commercial Flight
Los Angeles – 8 hours 35 minutes
New York – 7 hours 54 minutes
London – 16 hours 15 minutes
Sydney – 24 hours 10 minutes
Cheapest Available Commercial Flight
Los Angeles – $570
New York – $451
London – $1092
Sydney – $3144 (Ouch!)
Hotels:
Sonesta Posadas Miraflores Lima – $85
Radisson Hotel Decapolis Miraflores – $99
Melia Lima – $154
Ramada Costa Del Sol Lima Airport – $164
However, perhaps the best deal is to book a tour with A Foreign Affair for about $1,695. It covers everything once you reach Peru.
US Embassy Lima, Peru
Avenida Encalada, Cuadra 17
Monterrico, Lima, Peru
Telephone: [011] (51-1) 618-2000
Peru Travel Guide