Japanese women are hot! We regularly get a ton of guys here who want to meet Japanese mail order brides, and there is no better place to meet Japanese women than Tokyo. It is a megalopolis with hundreds of separate neighborhoods and there is always a large population of foreigners, so you will tend to attract unwanted attention.
But before you set off on your journey to meet women in Tokyo, you need to familiarize yourself with the city, the culture, and of course, the nightlife.
And that's where we come in. Fellow men over 40, this handy guide will help you meet that special Japanese lady in no time. Oh, and don't worry young dudes — we don't discriminate. Our sage advice can help you out as well. Of course, there are no guarantees, but you already knew that.
A Brief Overview of Tokyo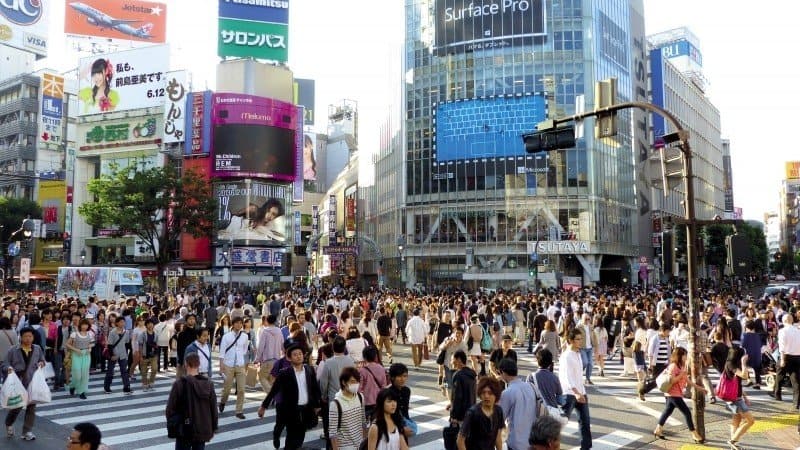 Japan's capital is, to put it bluntly, huge. The city alone has over 13 million people! There are entire countries that have a smaller population than Tokyo proper.
However, its metropolitan area is even bigger, at around 37 million. It's no wonder that Tokyo still remains the biggest city in the world in terms of the total population and among the top 10 when it comes to city centers.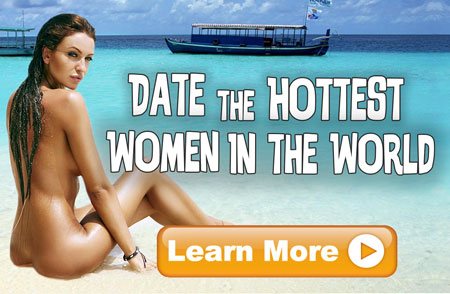 Why did we focus on the size, you may ask? Well, when you look at these numbers, you can see just how much competition you have. Millions of other single men are actively trying to meet women in Tokyo.
But, you're in luck since there are also millions of single women in the city looking for a partner. And that partner might just be you.
In terms of culture, Tokyo is a fascinating city. Ancient castles and temples are everywhere, recounting the history of the country that spans centuries. But, if you're an urban type of man, you'll love the city even more. Nearly everything in it is a clear sign of advanced technology and modern lifestyle.
For example, you can literally pay for anything simply by using your smartphone. In addition, there are vending machines everywhere. In fact, there's even one at the top of Mount Fuji!
When talking about food and drinks, you can always visit some amazing 5-star restaurants and bars. However, if you prefer a simpler lifestyle, there are neat, traditional street vendors called the Yatai. They prepare some of the best traditional foods like ramen, soba, takoyaki, gyoza, yakiimo, and others.
There's plenty more to Tokyo, of course. But we're here to talk dating. And, just like everywhere else, meeting women in Japan comes with a set of different challenges and setbacks.
Who is Tokyo For?
Before you try to meet women in Tokyo, you need a solid foundation first. In other words, you need information on the Tokyo dating scene, which can be difficult to find since the city is so huge.
And let's face it — not all men your age are looking for the same thing. Broadly speaking, there are four categories of Western men who want to date Japanese women. They are, in no particular order:
Players
Shy guys
Dating-minded
Marriage-minded
So, which of these men will successfully meet women in Tokyo? Right now, the partiers and the dating-minded men are at the top. If you're not looking for a serious relationship, but still want a companion, the women of Tokyo will gladly date you. In addition, partying in one of Tokyo's many night clubs is always a plus.
However, why would the players and the men who want to get married be less likely to get a date? Let's break it down bit by bit.
Marriage in modern Japan is not as popular as it used to be. With the economy taking a dip, there are fewer jobs on the market. And with that in mind, most young people simply do not see the point in getting married and raising a family.
Additionally, young men and women have been isolating themselves with the advent of technology and human rights. Lots of independent Japanese women simply refuse to commit to serious relationships. As a response, more and more young men turn to video games, and as bizarre as it sounds, digital and artificial girlfriends.
Players, on the other hand, are simply not well liked in Japanese culture. They even have a handy term for it — "charai" (チャラ). If a girl calls you "charai," your chances are pretty much gone.
Nightlife and Pick-Up Bars in Tokyo
Every city has its very own It-Place, an area with lots of nightlife options, cool bars, and clubs. In Tokyo, the It-Place is Roppongi. It's one of the richest parts of the city where you can find massive business centers like Lenovo, Google, TV Asahi, Ferrari, and The Pokémon Company. In short, it's the place to be if you're looking for some pricey fun — and if you want to meet women in Tokyo, of course.
Now, which bars and clubs should you focus on while in Roppongi? Well, here's a brief list: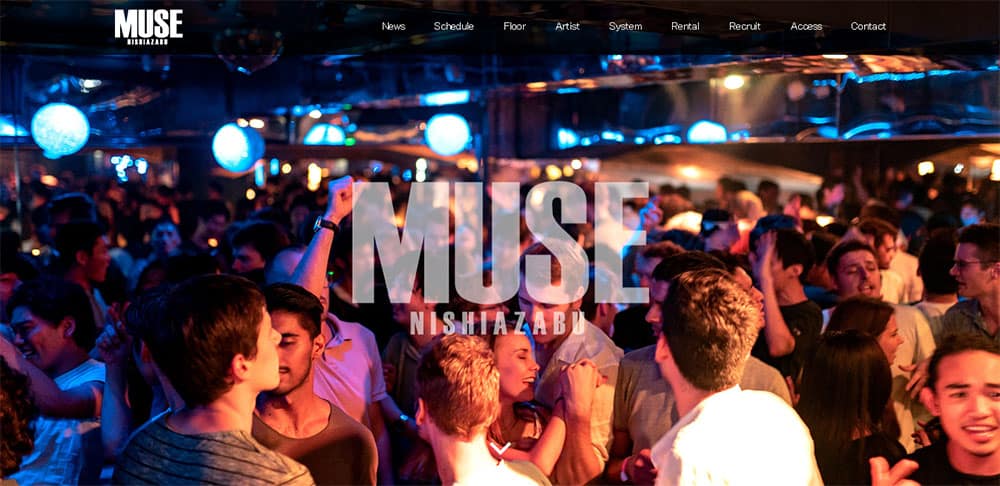 Muse would be your best option. It's located in Nishiazabu, ten minutes from the Roppongi station. Men pay a 3,000-yen admission fee, while the ladies get to enter for free.
The drinks themselves are a bit pricey, but the music is spectacular, and the atmosphere is perfect for hooking up. Plus, if you don't feel like buying their drinks, you don't have to. Simply get some from the nearby 24-hour supermarket and feel free to drink it in front of the entrance before coming back in.
The club itself has a capacity of 1,200 people, with 400 seats and a huge dance floor. In short, this is where you ought to go if you want to meet women in Tokyo.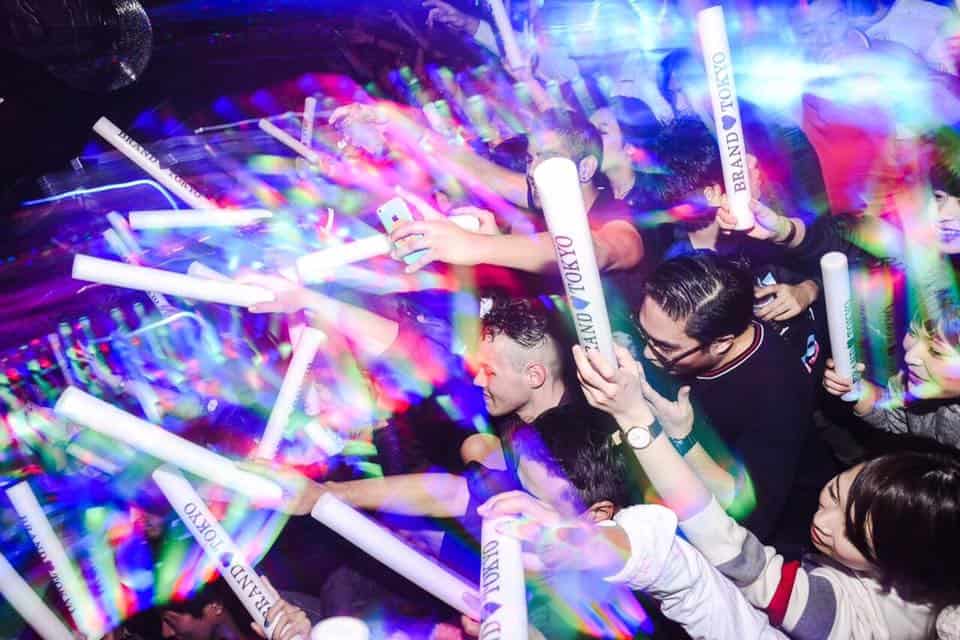 Brand Tokyo is quite unique. It has three floors, one of which is underground.
The basement floor has the DJ booth, the mirrorball, and a stage, perfect for clubbing and letting loose. Then, there's the ground floor, which has a quiet atmosphere; you can sit and dine as if you were in a 5-star restaurant. Finally, you have the topmost floor, where you can order some of the finest drinks in Tokyo at the bar.
Admission is free on Thursdays for both men and women. But if you visit on Fridays, Saturdays, or national holidays, your admission fee will be 2,500 yen before or 3,500 yen after midnight (including two drinks). That seems like a small price to pay if you want to meet women in Tokyo in style.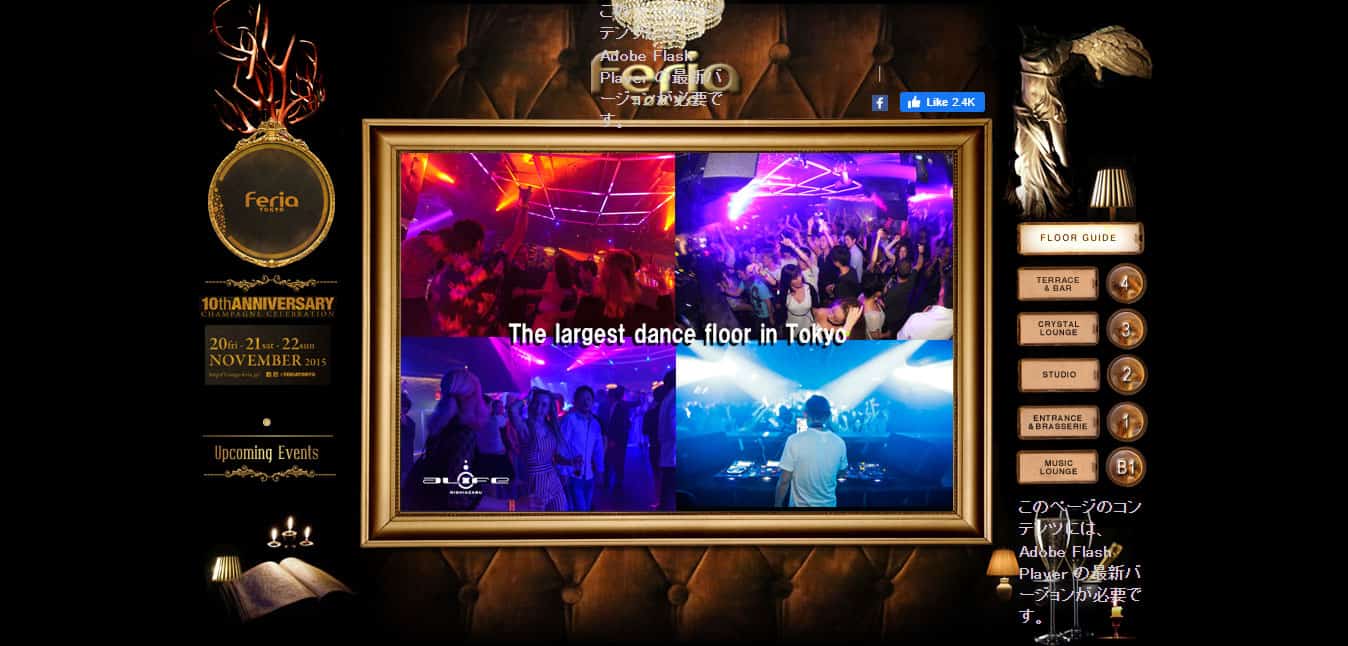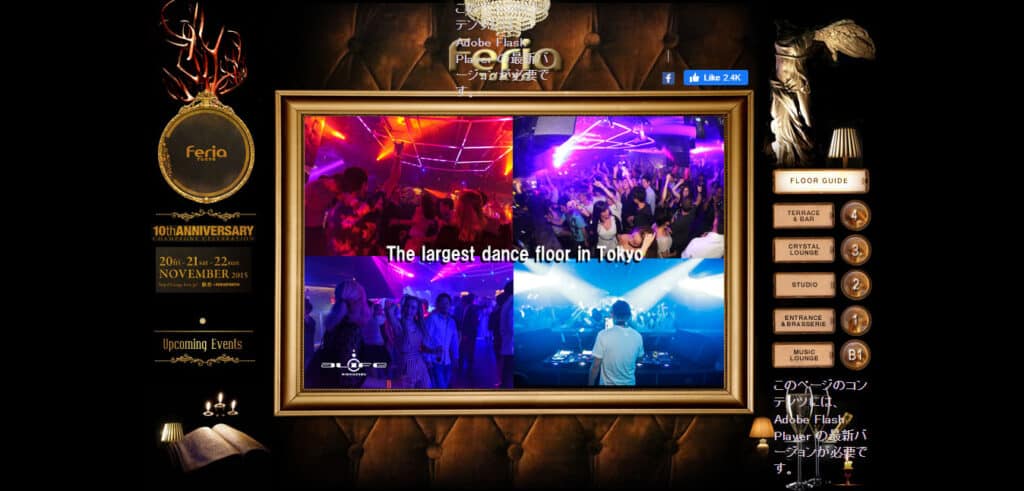 Similar to Brand, Feria also has a restaurant/dining section on one floor and a bar on another. The remaining three (that's right, three!) floors are all for clubbing. You can enjoy the best of hip-hop, R&B, and House music while flirting your night away with a cute girl. Admission fees for men are 3,000 yen.
Where to Meet Tokyo Girls During the Day
Night clubs and bars are expensive, and they can take a lot out of a guy. So, if you're looking for some fun during the day, you can meet women in Tokyo simply by chatting with them on the streets, or rather, at the scramble crossings.
One of the best spots to chat with women is Shibuya, a wealthy special ward of Tokyo with lots of pedestrian traffic. Thousands of people cross its famous scramble crossing every day.
In addition, thousands more meet in front of the famous Hachiko statue near the Shibuya station. If you'd like to chat up a lady, simply wait close to the crossing or next to the statue, which is almost always crowded with people. You're bound to have a decent conversation.
Visiting the Asakusa district is also a good option if you want to save money. It's a beautiful old-town area famous for its Buddhist temple, the Sensō-ji. Lots of locals visit the Asakusa every day, so you can definitely meet some lovely ladies there.
Finally, a great option for meeting Tokyo women is visiting one of the city's massive shopping malls. Some of the big names include the Nakano Sun Mall, the Solamachi, the DiverCity, the Kitte Marunouchi, and the Omotesando Hills.
Best Places to Stay in Tokyo
So far, we've mentioned Roppongi, Shibuya, and Asakusa. Those are some of the most popular tourist areas for Westerners, as well as some of the best spots for older men, such as you, to find dates.
Therefore, you might want to stay in one of the hotels in these areas. Be warned, though; Roppongi hotels can be expensive, with some like the Grand Hyatt asking for $900 a night.
Baller Picks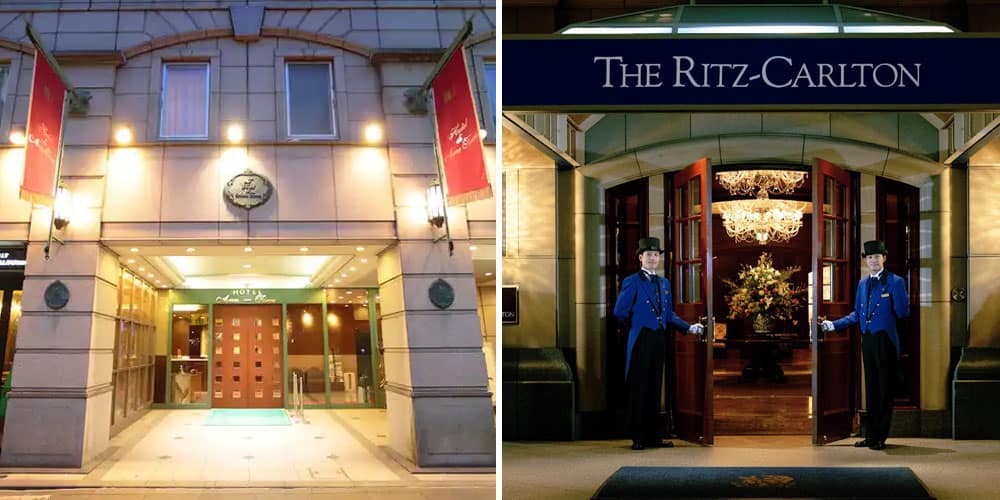 Mid-Range Picks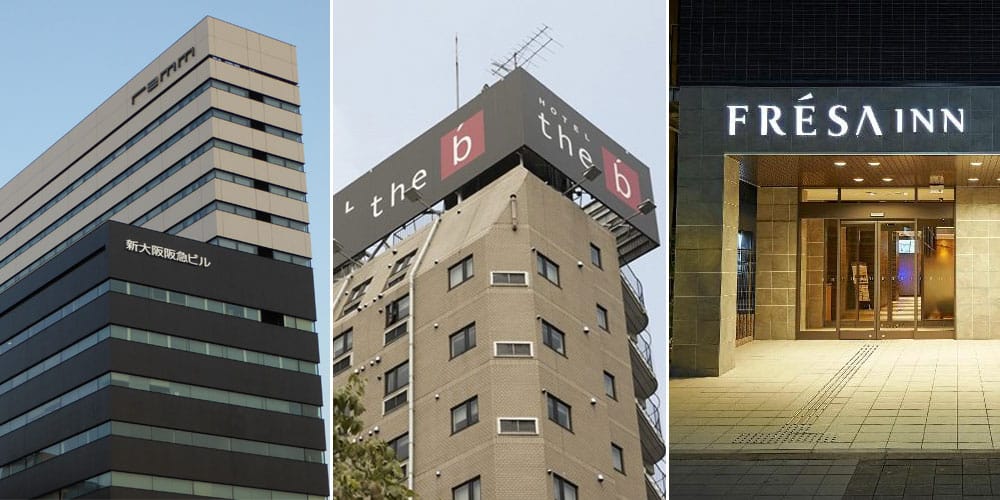 Backpacker Picks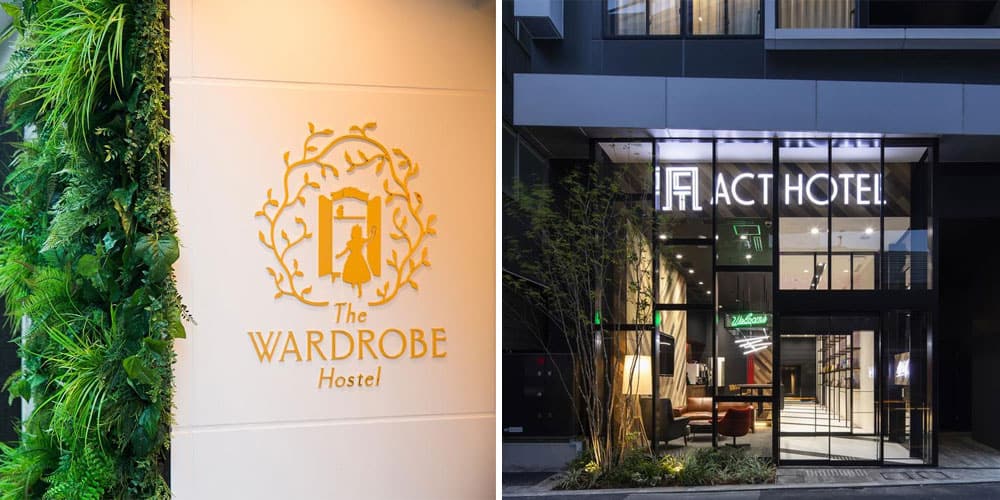 Best Places to Find Tokyo Girls Online
Online dating is huge in Japan, so if you want to meet women in Tokyo in 2020, you can set up a date easily by using the right app. Since more than 50% of modern relationships start with online communication, it's only natural that this method would be so popular in a high-tech city like Tokyo.
Of course, not all online platforms are the same across the world. Lots of people who worked or traveled to countries like China and Thailand had trouble using Western platforms like Google and Facebook. Instead, you may have to install a special app in order to get in touch with local women.
In Japan, it's a bit of a mix of both. The Japanese tend to use all of the social media websites and apps that we use in the West. However, they also have some of their own local dating platforms.
So, what should you do to meet women in Tokyo online? The answer is simple — use everything.
Dating Sites Used in Japan
By far, the most popular way of meeting Japanese women is JapanCupid. Not only are there more women than men using it, but it also comes with a built-in translator. If your Japanese isn't the best, you can still use this website and start chatting with hundreds of single girls.
Pairs is another decent website, with over 150,000 users. It connects to Facebook easily, and your name and surname are displayed as initials in order to protect your privacy. This website is especially popular with men, but you do need some basic knowledge of Japanese to use it.
Finally, if you're looking for more than a simple hookup, you might want to use Frigg. Unlike other websites, Frigg gives you a list of questions about your lifestyle, personality, and other details. That way, it can narrow down your perfect marriage match — though it can only do it once per day.
Facebook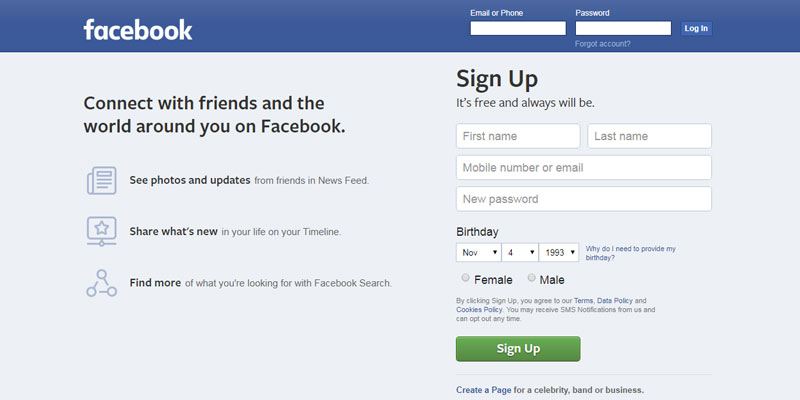 There are millions of Japanese Facebook users, and that number seems to have remained steady, even with the recent popularity of Instagram and Twitter. With that in mind, you can definitely try to meet women in Tokyo through Facebook's chat feature or Messenger.
Tinder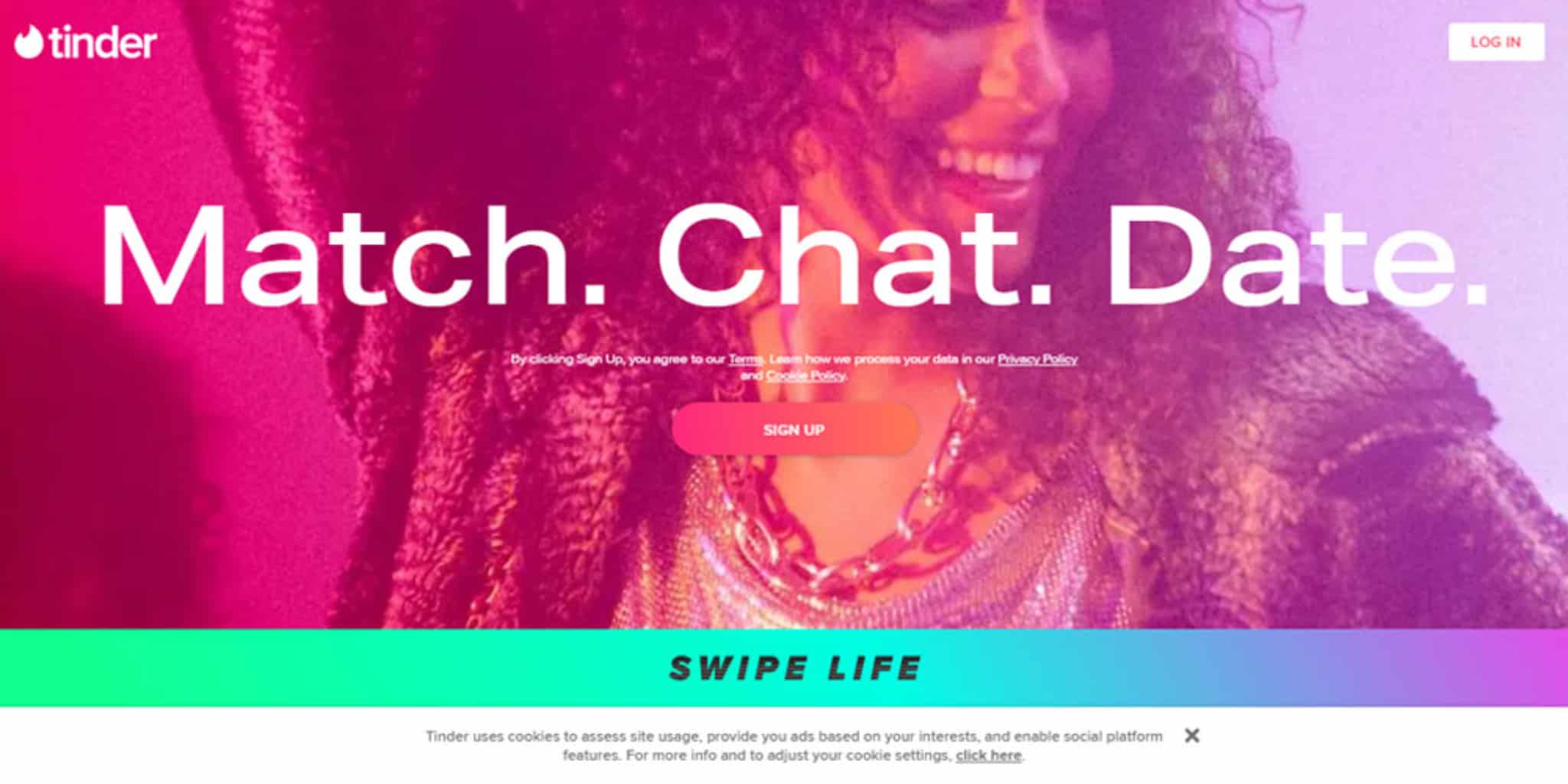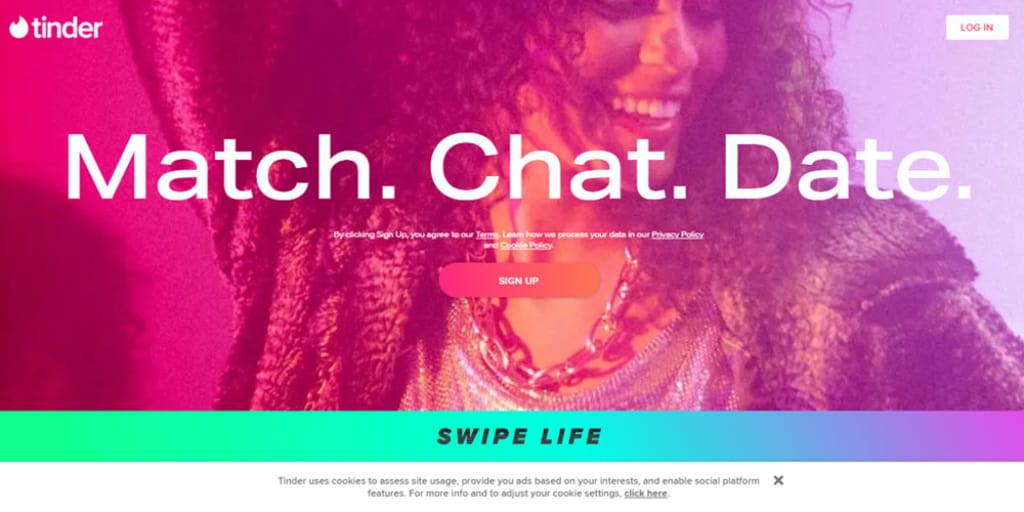 Tinder has grown in popularity in Japan over the years. It's easy to use, free, and quite addictive. Moreover, if you already have a Tinder account, you're halfway to getting a date.
Badoo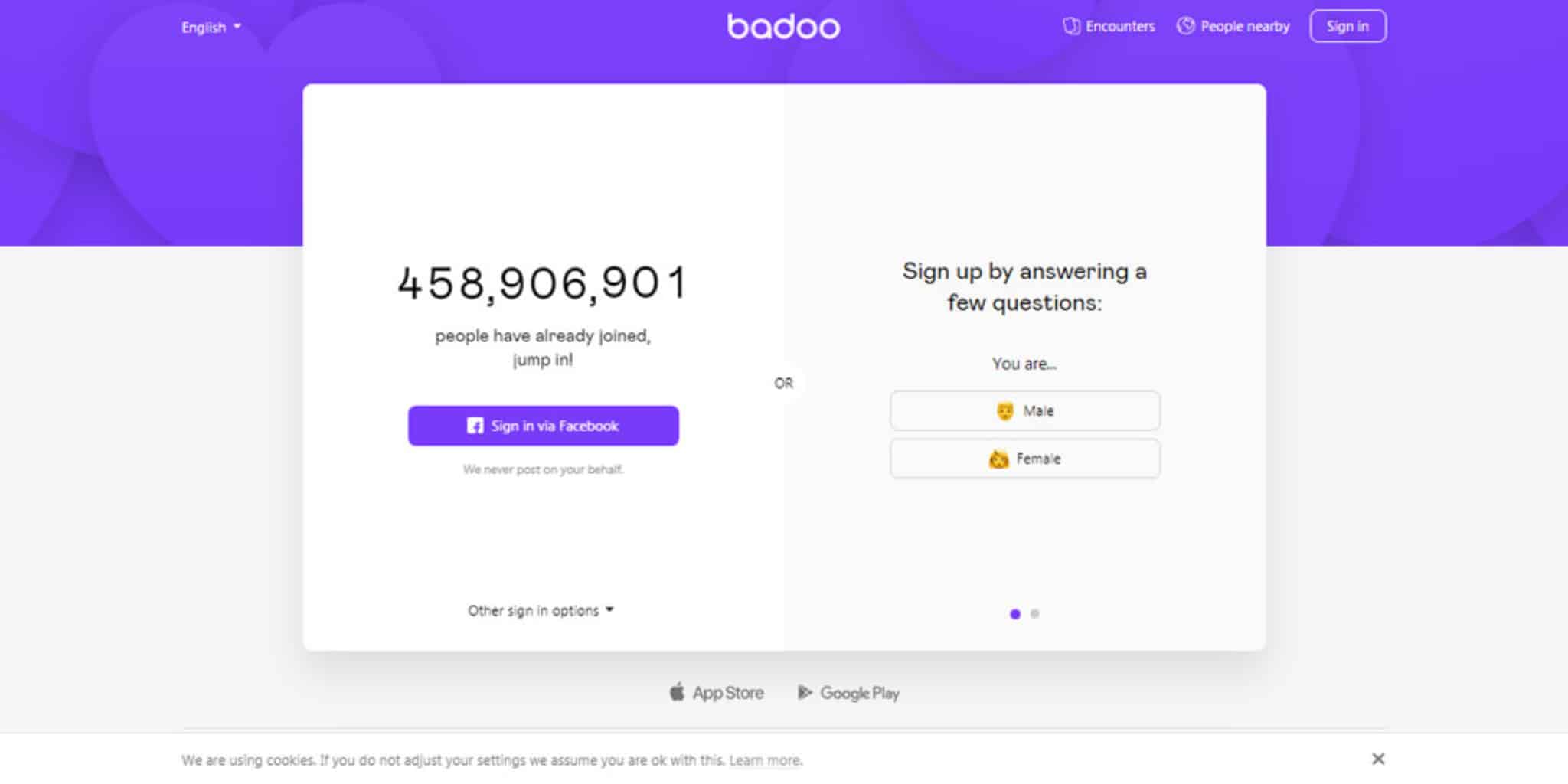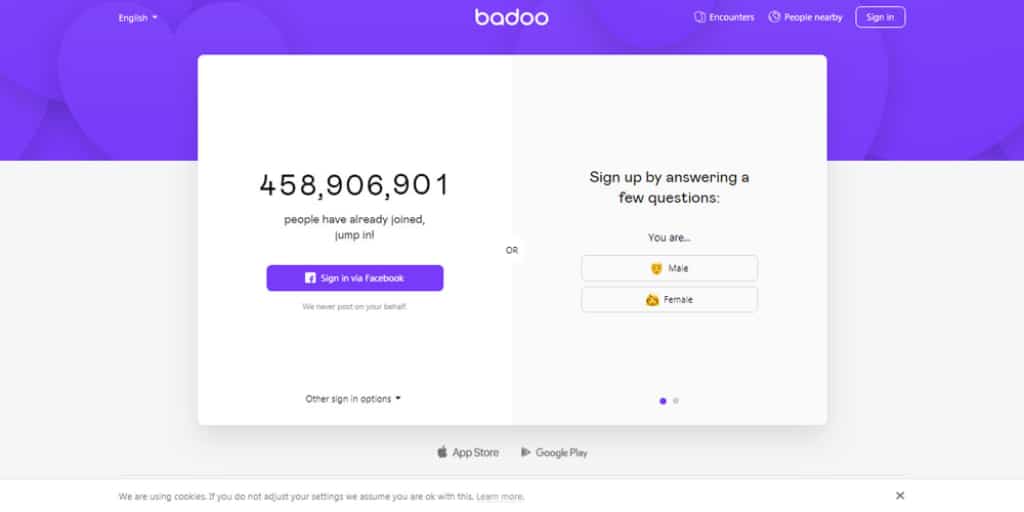 Unlike Tinder, Badoo isn't necessarily a dating platform. If you merely want a friendly Japanese girl to keep you company, you can set your profile to friendship-only. Of course, as a dating app, Badoo is extremely popular across the world, so it's no wonder that people in Japan have been using it more and more in recent years.
Bumble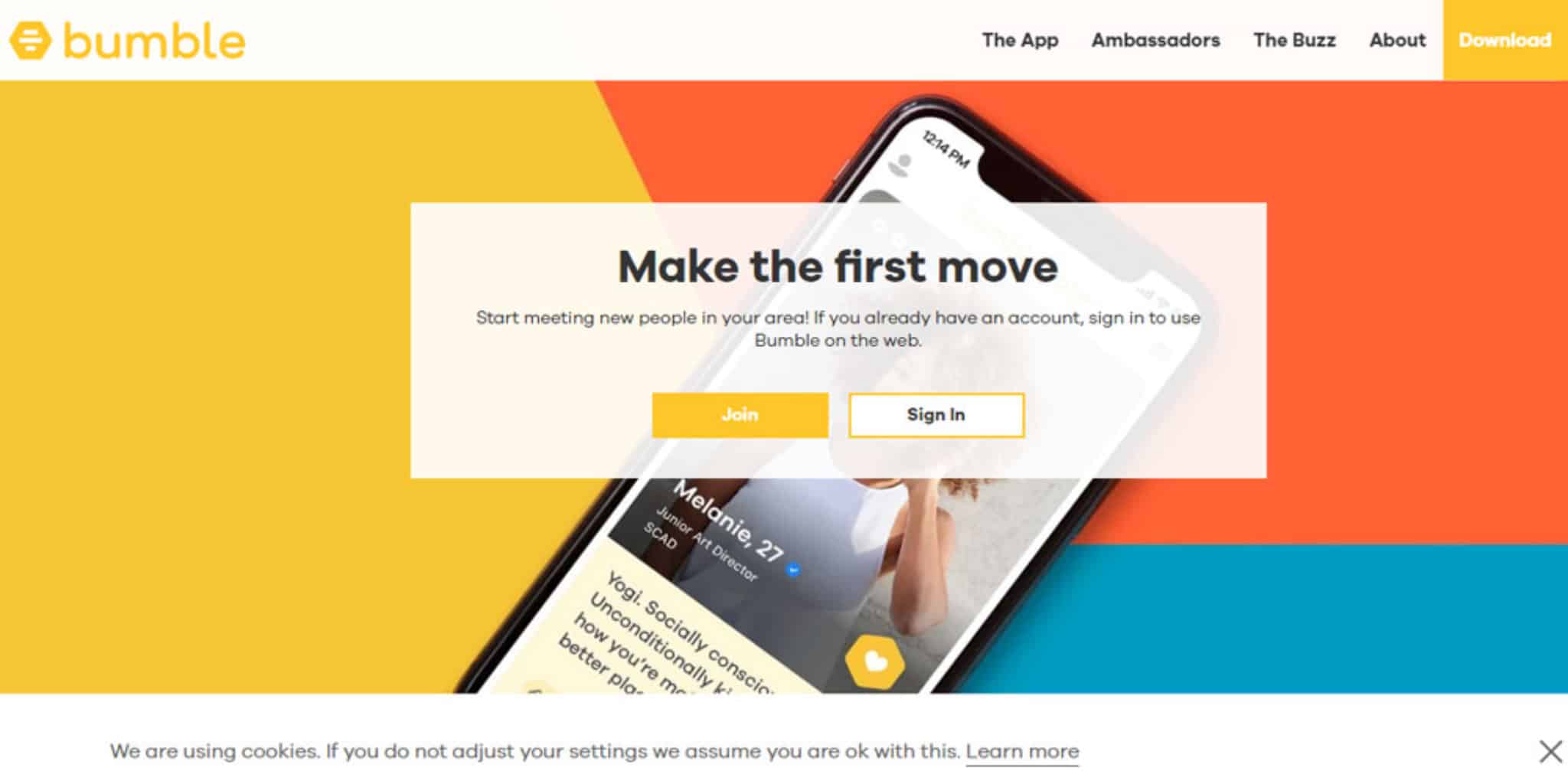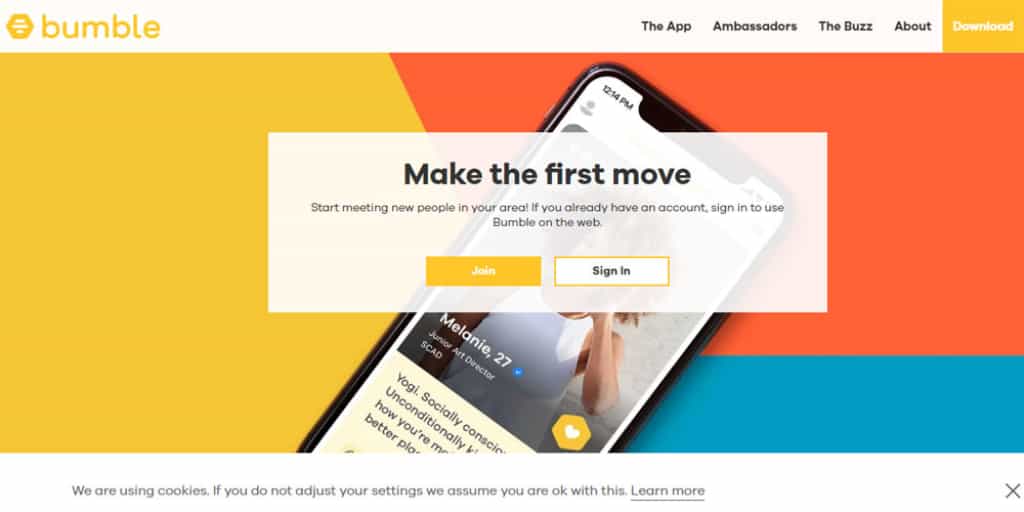 Bumble might seem a bit odd to you since it's a dating app where the woman has to make the first move. However, there are thousands of women in Tokyo actively using it, so you might have a chance of getting a date.
All you need to do is link your Facebook account, and you're good to go. Plus, you can use both English and Japanese on Bumble, which makes it easier for foreigners who only have a basic understanding of Japanese.
Other Apps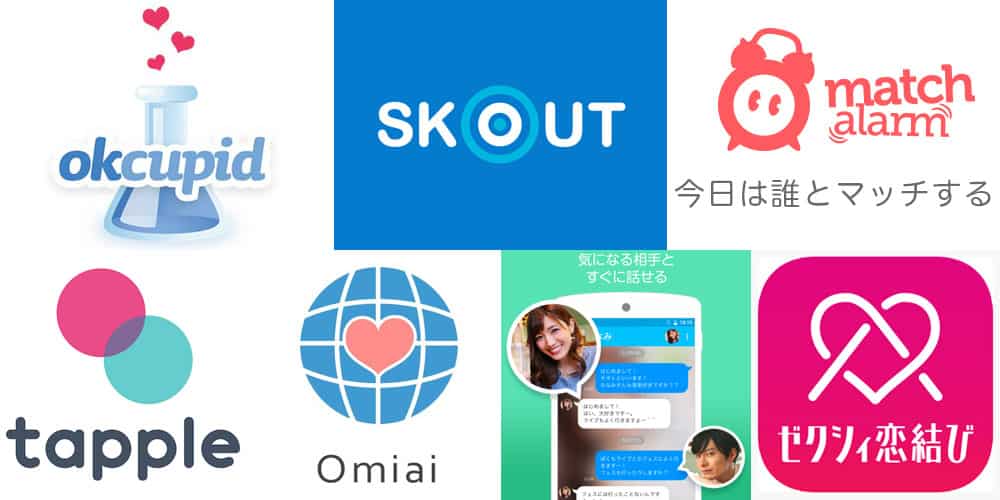 Some other dating apps that you can use in Tokyo include:
Skout
OkCupid Japan
MatchAlarm
Tapple
Omiai
YYC
Zexy Koimusubi
Tips For Meeting & Dating Tokyo Girls
Now that you know how to meet women in Tokyo, you'll want to learn how to go about your date. So let's go over some basics. Before you even think of getting a date, you need to have a few things in mind:
Get a map of the subway
Get an app that shows you the bars and cafés in Tokyo
Learn a decent amount of Japanese
Smile as often as you can
Be genuine, but reserved
Dress comfortably, but make sure you look presentable
Once you meet a woman and start chatting her up, remember to keep your spirits high. Try to smile and stay cheerful and interested while you're talking to her. If she's still asking you questions and eagerly talking to you after five or ten minutes, you're good to go.
Once you feel comfortable enough, ask her to sit somewhere. Cafés, bars, cake shops, and other venues are perfect for dating. If she's so inclined, you can visit the arcade or go to a nearby park too.
Once again, we have to stress that you need a subway map and an app that lists nearby locations. That way, you can take her anywhere she wants to go and avoid having trouble getting there.
When you enter a bar with her, grab a drink or two and then change venues. Make sure to keep talking with her until you reach either your hotel room or a love motel. If she agrees to come in with you, sex is guaranteed.
Best Ways to Break the Ice With Japanese Women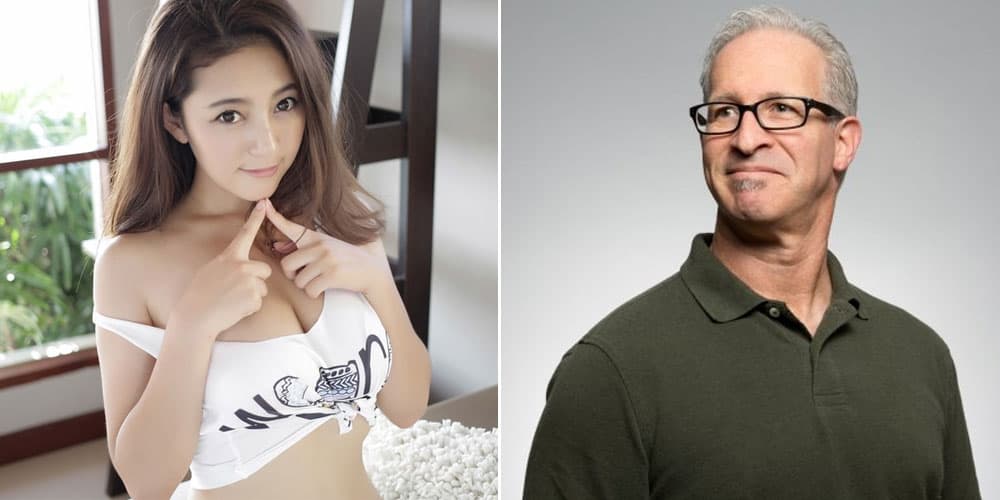 There are lots of ways you can approach a Japanese woman as a foreigner. In fact, the best way to start is to use your foreigner "status" to your advantage.
One of the best ice breakers is to ask a woman about the local culture or custom. Sure, you can look it up online, but by asking her, you're letting her know you're interested in learning from the best, i.e., from the Japanese people themselves. She will probably gladly explain anything you want to know.
After breaking the ice, you can spice things up with some humor, but make sure you learn what makes the Japanese folk laugh. Their jokes are not the same as ours, after all.
While in the company of the lady, make sure to be an old-school gentleman. Hold the door open for her in front of a store, and let her in the elevator first. Better still, ask if she needs anything, like carrying her bags.
Japanese women also love talking about food. So, if you can, strike up a conversation about what you like to eat, what you don't like to eat, what food people from your country make, etc. She will most likely do the same.
However, do remember one key detail: whatever you do, do NOT appear needy or desperate. A Japanese woman needs a strong, capable man with just a hint of ignorance and awkwardness. That way, she can help you find your way in her country, but you can still be there for her if she needs you.
Challenges to Meeting Women in Tokyo
Competition From Local Guys
Remember all those millions of guys we mentioned? Well, they will be aiming to meet women in Tokyo just like you. And yes, that includes both men of your age (40 and over) and younger men.
They might seem like any other competition to you at first; after all, there are millions of single women in your own country, as well. But there are additional issues to locals being your dating rivals. We will outline those later on.
Desire to Date Foreign Men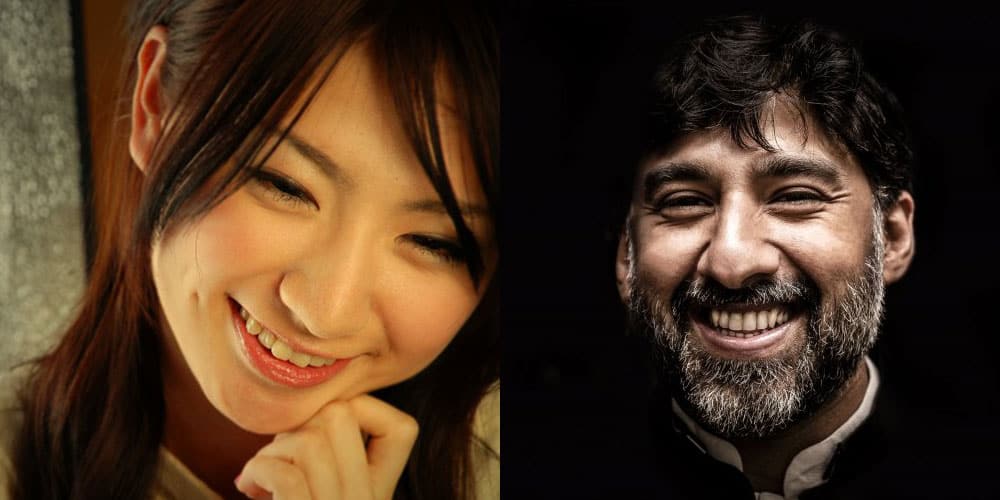 Japanese women share a similar, somewhat bad trait with Japanese men. Namely, Japan is not that open to outside cultures. Have you ever heard of the term "gaijin" before? While it literally translates to "foreigner," it often has a negative ring to it. In other words, a woman might call you a gaijin and mean it as an insult.
Now, does that mean Japanese women don't date foreigners? The answer is a resounding No. In fact, if you charm the ladies enough, they will open up to you and overlook the fact that you're not Japanese.
Japanese Women Dating Older Men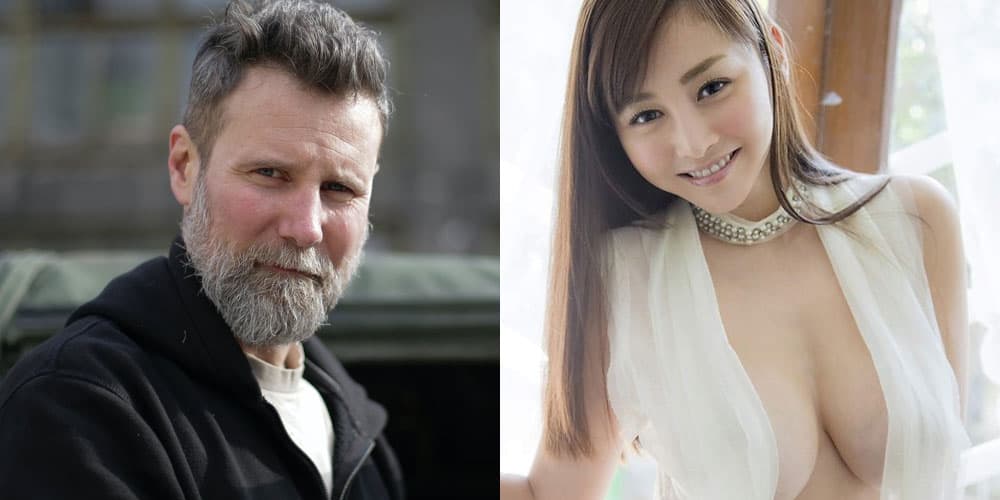 This question is a bit difficult to answer, especially since Tokyo is so big and has a huge population of single women. In general, the ladies in Japan prefer their men to be older than them.
However, there is a basic range that the lads fall within. If you're somewhere between 5 and 10 years older than they are, you're good to go. Of course, that might exclude ladies in their twenties.
So, why did we emphasize that word might? Well, in recent years, single ladies in Tokyo have been steadily going for older men, i.e., men over 40. In fact, this has become a bit of a trend, so much so that young Japanese men in 2020 think they're losing the dating game.
There are several reasons for this phenomenon. For instance, an older man is more likely to have a steady job and a decent source of income than a young one. Moreover, men of your age tend to be serious, committed, family-oriented, and have lots of experience in many fields.
Interestingly, young Japanese women, and especially women of Tokyo, are far more independent than most of the older ladies. However, even these modern girls hold traditional views and want their men to have a good social standing, as well as earn and dress well. In other words, as an older man, you definitely have a shot with the Tokyo ladies.
Language Barriers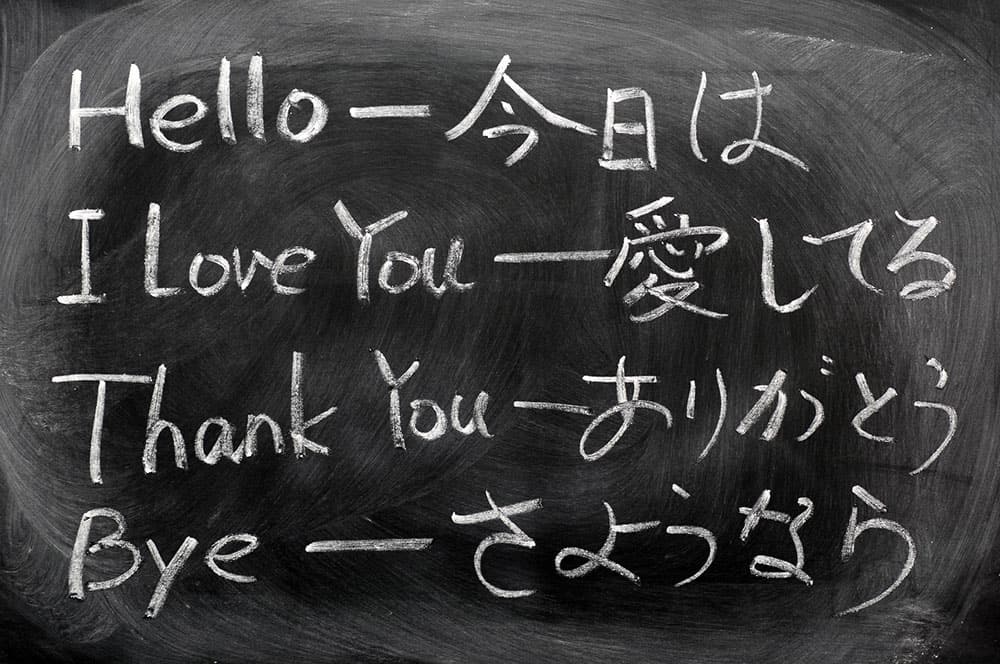 Japanese is not an easy language to learn. It doesn't make it easier that very few women in Japan speak English fluently. So, if you want to meet women in Tokyo successfully, make sure to learn some rudimentary Japanese.
In addition, try to smile as much as you can while talking to the ladies. Even if they don't understand everything you're saying, the smile will make them feel at ease when you're around. Should you get nervous, they might feel uncomfortable and leave.
Sadly, when it comes to the language, the local Tokyo men have an advantage over you. Just like any other language, Japanese has its puns, wordplay, style of humor, slang, and other peculiarities. A charming man with a great grasp of the language can have great success when it comes to dating. At the very least, his chances will be better than yours if you can't really speak Japanese properly.
Cultural Barriers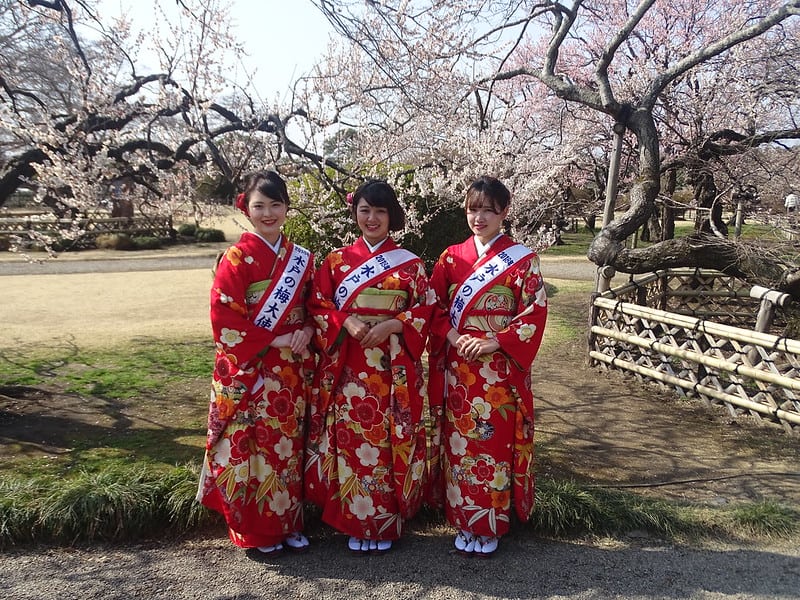 Even with the grasp of the language, the cultural norms of Japan can go against you while you're trying to meet women in Tokyo. For example, you would simply call someone by their name or surname in the West. But in Japan, that is considered very rude, and you have to add an honorific.
A girl called Yuki will be Yuki-san when you meet her, Yuki-chan if you plan on using a pet name, Yuki-sensei if she has a top-ranked position in society (doctor, teacher, etc.), or even Yuki-sama if you hold her in high regard.
But that's just one example. Did you know that being direct is also considered a bit rude in Japan? How about the fact that you need to leave a bit of juice or alcohol at the bottom of the glass if you don't want a refill?
There are lots of cultural norms that can make your potential date lose interest. More importantly, these are norms that the Japanese men already know.
Things to Watch Out For While Visiting Tokyo
Sometimes, you might run into a suspicious person or area when trying to meet women in Tokyo. Nearly every place on the planet has con artists and fraudsters that swindle tourists regularly.
Hostess Bars
First off, there are the hostess bars and compensated dating establishments. The name really says it all; in these spots, you basically pay lots of money for women to tell you how awesome you are.
Of course, you will not get anywhere with these women since it is literally their job to tell guys that they like them. To them, you're just a customer who needs some female attention. But if you can get a regular date with the methods we described earlier, why would you want to waste money and not even get laid afterward?
Fake Police Scam
Next, there's the fake police scam. In Japan, a police officer has the legal right to stop you and ask to see your ID. Of course, you also have a legal right to ask why you've been stopped.
Remember to be polite so that the situation doesn't escalate. If they have no real reason to give you but proceed to "arrest" you, threaten to call the Japanese police hotline and watch how they react.
Usually, a fake officer will claim to be arresting you, then take you behind an alley and steal your money. A real officer will look at your ID and let you go about your business.
Spiked Drinks
Finally, there's a danger of ordering drinks that, unbeknownst to you, might be spiked. Both men and women can get sexually assaulted in Tokyo as a result of drinking something that was tampered with.
So, if you can, don't visit Tokyo night clubs alone. It might be better to set up a date before you go out.