So, you are a single man and you have decided you are interested in checking out the ladies in Colombia. You are probably considering visiting Medellin, Cartagena, or Bogota.
Those are all great cities to visit. They all are easy to get to from the United States and have good hotels, restaurants, nightlife, and lots of beautiful women.
There is nothing wrong with any of them, but you might be missing out on a true South American dating gold mine – Barranquilla.
This is a coastal city with a population of just over 1 million people, and its location on the Caribbean coastline means the European genetic influences are really obvious in the women.
You have the sultry looks of the Spaniard, the clear complexions and piercing eyes of the Germans, and the fiery intensity of the Italians.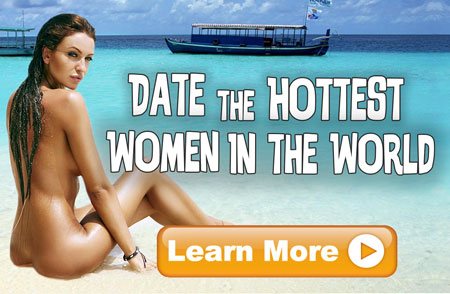 Most single guys touring South America completely bypass Barranquilla because it's an older industrial city, so it's not as lush, tropical or frenetic as cities in the interior.
Lurking underneath the industrial facade though are lots of eligible 20 and 30-something girls who are so into meeting foreign guys it's like going fishing with dynamite if you make the effort.
In Bogota, Medellin, and Cartagena foreign men looking for love and female companionship are passé, but in Barranquilla, you will still get treated special.
The ladies will be impressed that you took the time and effort to visit their city.
They know they are overshadowed by the more famous Colombian dating destinations and they will treat you like a rock star if you play your cards right.
Your Competition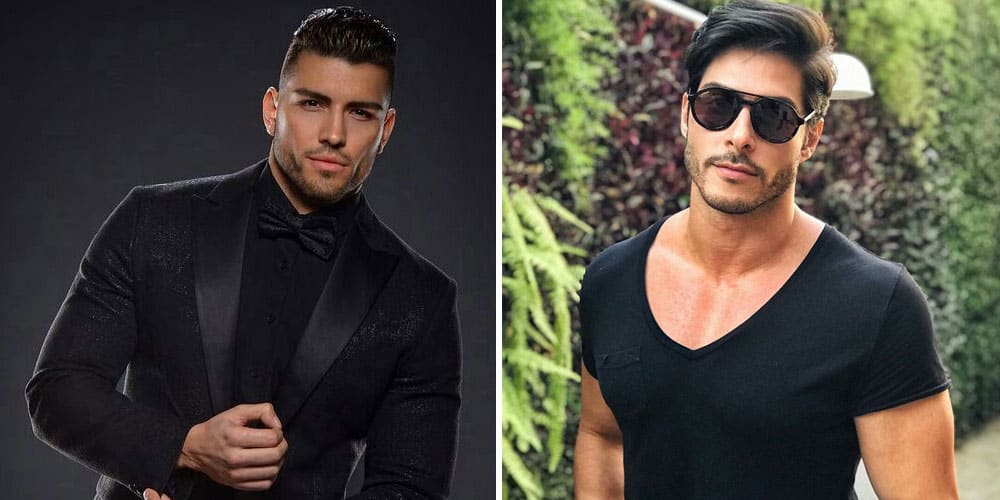 We've already covered this in other dating guides on South American cities, but Colombian men shouldn't be viewed as being your competition.
Sure, they're as exotic as hell for Western women, but local girls have seen and heard it all before – especially all the lying, cheating and empty promises.
Basically, many of them are a bunch of Casanovas with egos writing checks their asses can't cash. Now, of course, that can happen with men from any country. Re-read all of those negative statements in the paragraph above.
Do you believe that any TWO women in your past would describe you with any of those terms?
If so I encourage you to go read this article about men who are not ready for international dating. Take a close look at yourself and consider the situation.
None of us are perfect and if you are not ready it is not the end of the world. You can be the man you want to be – or a lot closer – but it will probably take a little work.
The article has some suggestions about that too, so give it a read, because you want to keep the reputation of Western men high in Colombia.
It is amazing, but so few Western guys hang out in Barranquilla it gives you instant curb appeal. If you just happen to be blonde with blue eyes you probably won't even have to try playing nicey-nice with the girls here because they'll make the first move to get to know you.
Hey, even you ginger daywalkers might be in with a chance of scoring here.
Have you ever really had beautiful girls competing for your attention? If you go to Barranquilla and you are a pretty decent guy you will have that experience.
It is a lot of fun and pretty common in international dating. Why shouldn't you enjoy it?
Dating Barranquilla Women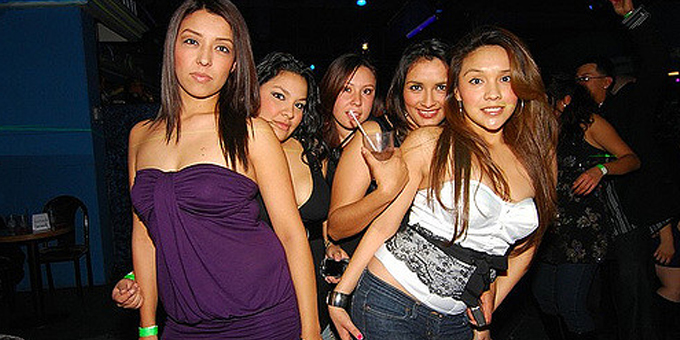 You like big butts, and you cannot lie? Awesome, because when you see all the booty here you're going to feel like a fat man who just won a lifetime supply of apple pie.
Scanning tourist photos might lead you to believe that Colombian women are all very dark-skinned, but that isn't the case in Barranquilla – it's mostly light-skinned girls here.
Not that there's anything wrong with a dark-skinned hottie, but let's face facts, you're here for the light-skinned girls that match the pictures you've seen online.
What do they look like? Well, Shakira and Sofia Vergara are both from the city, so that gives you some idea of what local girls look like.
Think long dark hair, cinnamon skin, full lips, a lot of booty, and slim bodies. Are all the women here clones of Shakira and Ms. Vergara?
Nope, but you're going to be surprised as hell at just how many of them share the same basic looks.
The obsession with appearance for Colombian women in other cities usually means meeting a lot of girls who've had plastic surgery, but that's not the case here.
Sure, there are still girls with fake boobs and asses, but they're not in the majority so there's very little "false advertising" going on.
Barranquilla girls love staying fit and dressing to impress, but that's as much about personal pride as it is about attracting single guys.
Women here generally don't care about age differences, but girls in their mid-20s or early 30s are that bit more clued in about what they want.
It's not that you can't find 19-year olds to date, but dating them is usually way, way more work than it's worth.
Also, the older girls have often had enough experience with the local guys to realize that an older American, Canadian, or European man is something really special.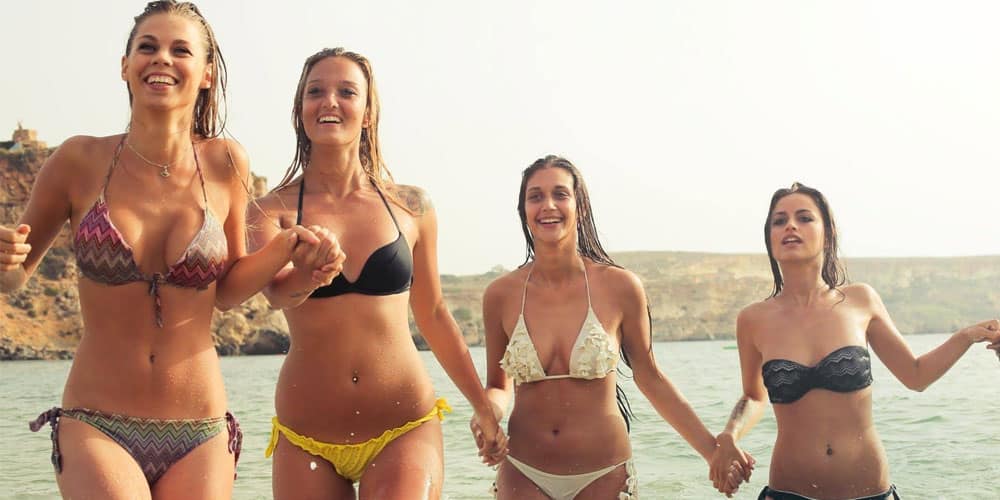 What you will need to do is invest time in getting a local girl to trust you. They're a bit flaky at times, but once they see you actually want to get to know them, then the barriers come down and the flakiness eases off…but it never really goes away.
Just keep your head on a swivel with that one – passionate = flaky. It comes with the territory, buddy.
Women here are late for everything and will cancel a date without giving it a second thought. They've already done that dozens of times in their life, so you won't be any different.
It might take several attempts to actually meet up with the girl who was so quick to give you her number when you met, but again that's all part of the dating game here.
Sex? Lots of it, especially considering it's a predominantly Catholic country, but it's not just sitting there on a plate.
You'll probably have to go on 2 – 3 dates before scoring a home run with any girl, and when she does have sex with you then you're instantly in boyfriend (novios) territory.
Be careful what you wish for because you might have to break some hearts when your wish comes true.
Colombian girls are extremely loyal, and family means everything to them.
This is great news if you're here looking for a future wife, but it also means that most Colombian girls really struggle when living away from their family. They're quick to adapt, but always remember they're very family-focused.
Basically the women here are sexy, friendly, intelligent and energetic. They'll laugh at almost anything, so don't be shy about making fun of yourself, or your awful Spanish. Seriously, they will be honored that you tried to learn some Spanish.
Laughter is one of the quickest ways to loosen women's underwear known to man – 10x more effective than a Rolex watch. They love meeting gringos because there are so few of them around, so make the most of that.
Places To Meet Women in Barranquilla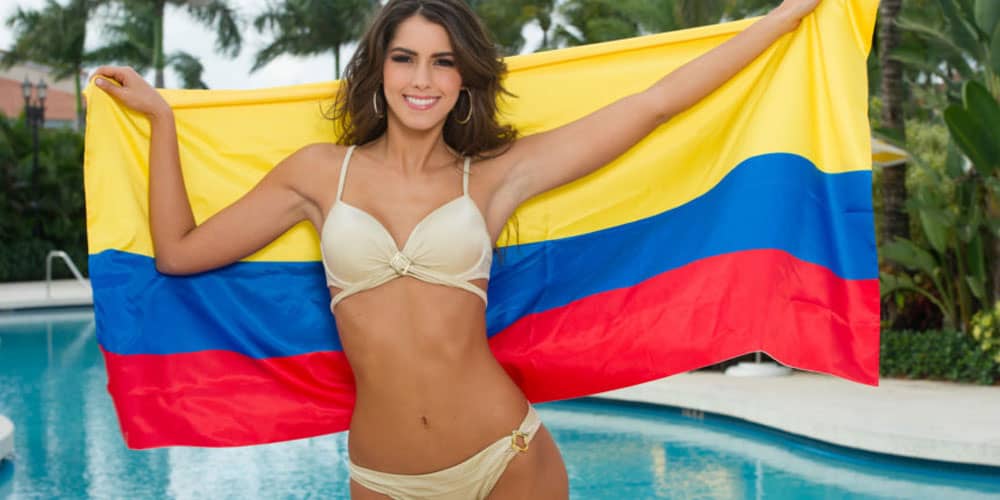 So far it's been all positive news about the city, but are there any negatives?
The biggest problem with Barranquilla is that it's an industrial city, so tourism isn't a big deal here. And because tourism isn't a major revenue generator there's very little for tourists to do, which means it can take a little bit of lateral thinking on your part to come up with places to meet girls.
First off you start with the malls, and for all the obvious reasons like they're a non-threatening environment for you to approach women or groups of women. Malls are a key part of life in the city, and a great tip is to stay in a hotel near a mall.
The first reason you should do this is because the city is just one huge sprawl – don't fool yourself into thinking you'll be walking around during the day or night – you'll be using taxis to get most places.
The second is that most of the malls have a coffee shop, ice-cream store, movie theater, or any number of restaurants you can use for dates.
The best malls in the city are Buenavista if you want to see all the really hot middle-class Latinas, Country Villa for a great overall experience, and Porta del Prado because there are so many universities (and female students) nearby.
There are lots of other cool places to hang out in Barranquilla, but you'll have the highest success rate if you focus on spending time in the better neighborhoods.
These include Riomar which is in the north of the city, near the Magdalena River, Norte-Centro Historico with lots of great places to go shopping and meet girls as a result, and then finally La Playa, which isn't the nicest beach you'll ever find, but you gotta work with what you have.
Best Places To Go On A Date in Barranquilla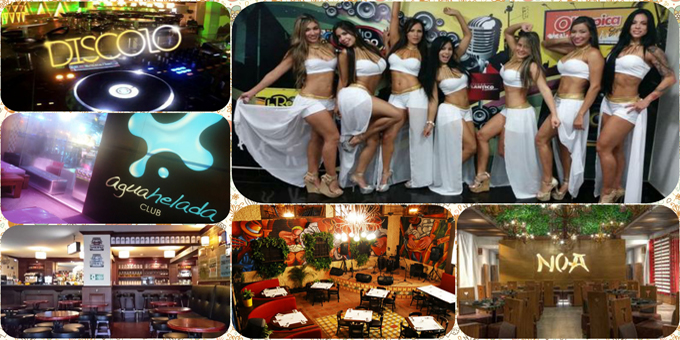 Late-night entertainment is a bit thin on the ground here, but that doesn't mean you can't have fun. There are plenty of good bars and restaurants in the city, but not much in the way of other types of entertainment.
Going Dutch here isn't the done thing, except if she's really wealthy, in which case you probably won't be having dinner with her.
Upper-middle-class girls here are completely obsessed with themselves, material possessions and money, so don't waste any time on them. Yes, they're mostly 10s, but they're a PITA to be around.
The average daily wage in the city is about $25 for an 8-hour shift, so you'll feel and look like a millionaire if you can afford to take a group of girls out to dinner.
Play the odds by treating several girls to a night out – you're bound to land one of them. Oh, and be prepared to give them taxi money to get to your date, and to get home again – it's expected, and it won't cost you more than about $10.
Play the odds by treating several girls to a night out – you're bound to land one of them. Oh, and be prepared to give them taxi money to get to your date, and to get home again – it's expected, and it won't cost you more than about $10.
Barranquilla Bars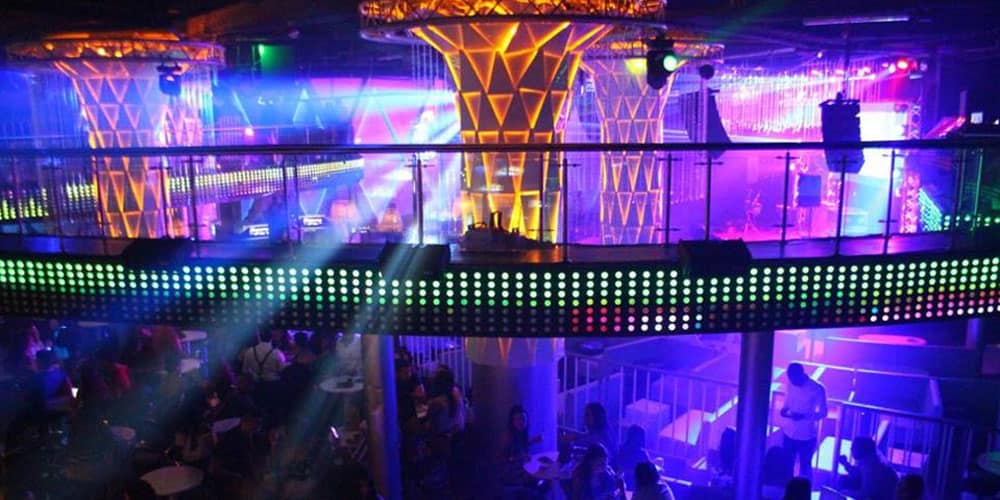 There's a great mix of bars and clubs in the city, but just bear in mind that bars are where you want to bring your girl on a date, whereas clubs are where you'll go to meet girls.
Most bars are overflowing with 40-something couples, but the clubs are overflowing with glistening Latinas just waiting to dance.
Beers cost about $2 each in most bars, and the local beer of choice is Aguila. You'll obviously pay more than $2 for a beer in the more expensive clubs, or if you're drinking craft or imported beers.
This is one of the best and busiest clubs in the city. It only opens on Friday and Saturday nights, from 9 pm – 3 am, and when it's rocking it's the only place you'll want to be.
Discolo is a great place to meet girls, but maybe not a great idea for a date with a girl you already know. It's on the expensive side of things, but worth it:
Address: Centro Comercial Miramar Carrera 43 #99-50
Agua Helada
Taking over from Frogg Legs (it's a club. No, really), this is the cool place to be seen in Barranquilla. This club is split across three separate floors, with music to suit every taste.
You'll drop 20,000 pesos on the door charge, but the positive spin on that is that a decent door fee keeps the backpackers and cheapskates away.
Address: Cra. 51b Cll 106 esquina
Barranquilla Restaurants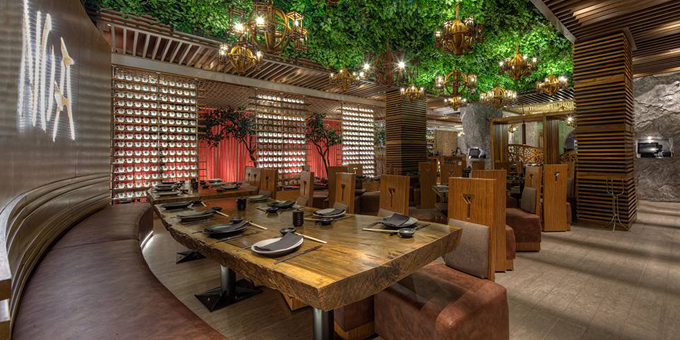 One of the bigger surprises in store for you, and your date, is the number of great restaurants in the city. This might be due to the number of businesspeople visiting here, but it's great news for a single guy searching for a place to enjoy a meal with his hottie.
You'll find a restaurant serving meals to suit whatever tastes you have, but here are three of our favorites: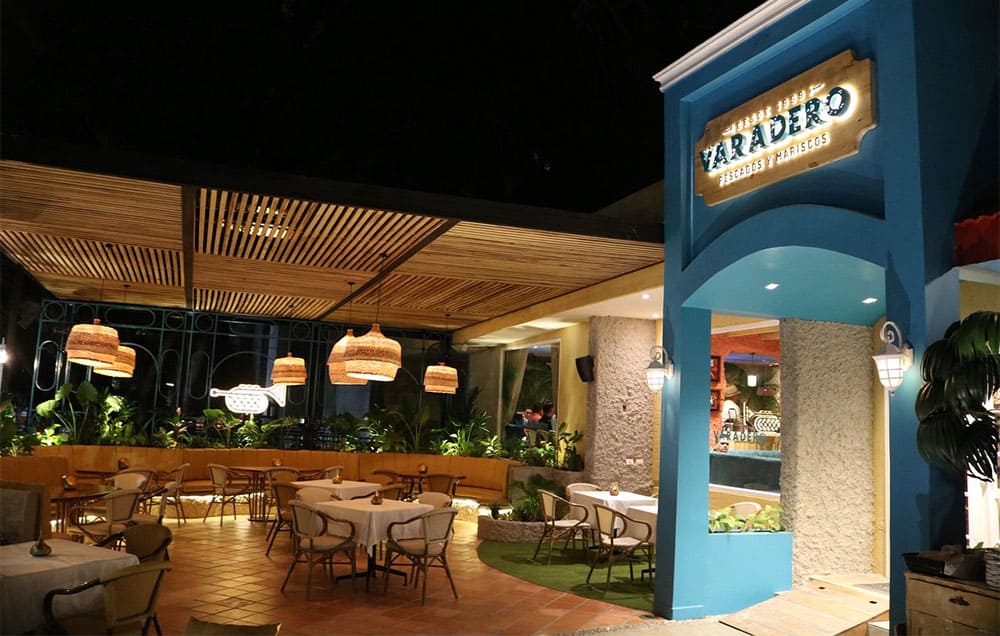 Barranquilla is a coastal city, so it shouldn't come as any surprise that you'll find great seafood on offer from a number of restaurants. This restaurant is one of the very best in the city, with no loud music to drown out your conversation, which is a nice change.
Varadero Pescados & Mariscos is expensive, but the ambiance and the food more than make up for it. Open from 11:30am – 11:30pm each night.
Address: Cra 51 B 79 97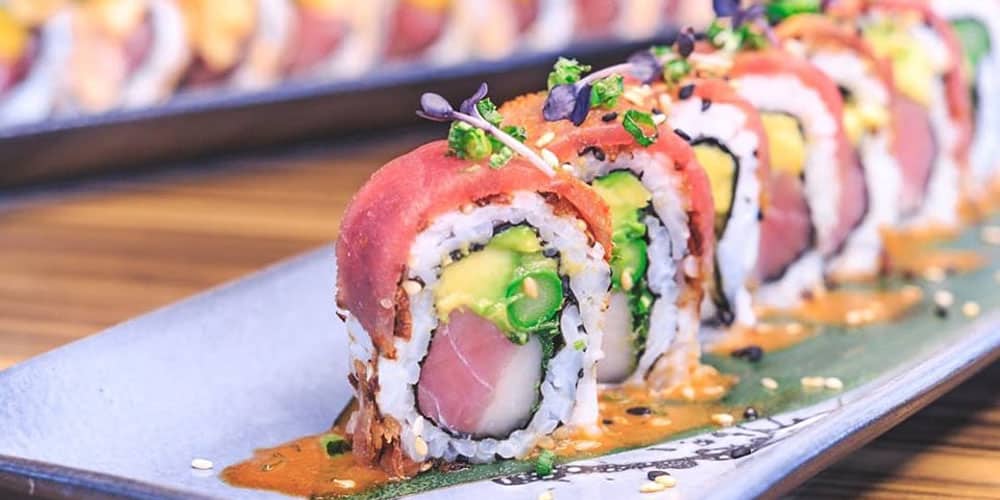 Okay, so this is technically another seafood place, but who can say no to great sushi, right? Asian restaurants aren't anything new in Colombia, but Noa Sushi is the best Asian restaurant in the city. The quality of the food is almost surpassed by the friendly efficient service here and the decor.
Noa Sushi & Robata is open between 12 pm and 3 pm each day, and then again from 6 pm to midnight.
Address: Carrera 52 76 – 208
Places To Stay In Barranquilla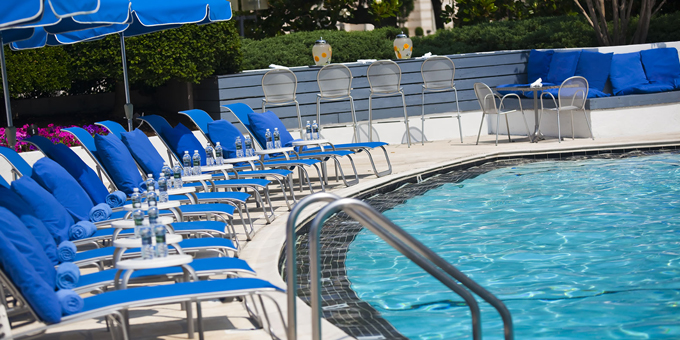 Where you stay will depend almost entirely on how long your visit is planned for – if you're staying for a few nights then a hotel room makes the most sense.
But if you're staying for a few weeks then get yourself an apartment because doing that is at least 50% cheaper than booking a hotel room for the same length of time.
With that being said luxury hotels here are ridiculously cheap when you compare the prices to Bogota or Medellin.
Do not book a hotel room or apartment if it doesn't have air conditioning. Remember you're going to be sleeping below the equator here, so unless you were born on the surface of our Sun you won't be able to sleep properly if you don't have air-con in your room or apartment.
Don't believe us? Some of the restaurants here use freon-cooled fans so that their guests don't pass out from heatstroke during their meal.
It makes sense to book a hotel or apartment that's located close to one of the major malls because otherwise, you'll be getting taxis to get anywhere in the city.
We weren't kidding earlier when we said the city is just pure sprawl – it seems to go on forever.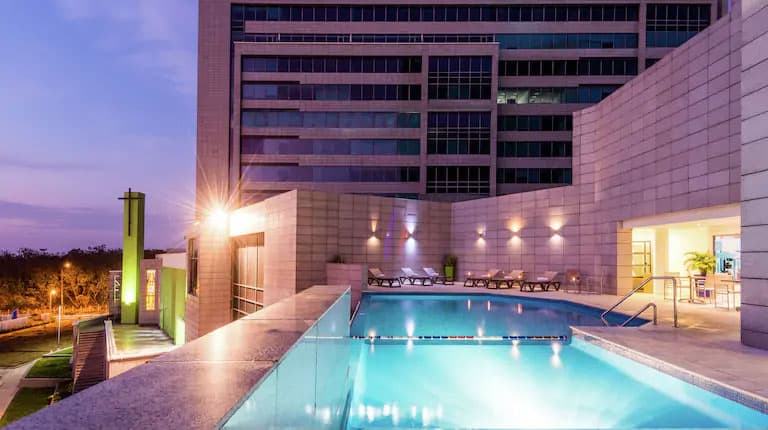 You can't ever really go wrong by staying in a Hilton – at least not in this reviewer's experience – and the same is true of the Hilton Garden Inn in Barranquilla.
Things to like about the hotel are the outdoor pool that overlooks the city, Buenavista Mall is just a short distance away, you can choose between a standard room and a suite (a suite is almost always worth the extra few bucks), and it's located in the safest part of what is already a safe city.
Prices for a standard room start at around $100 per night, with suites costing that bit more.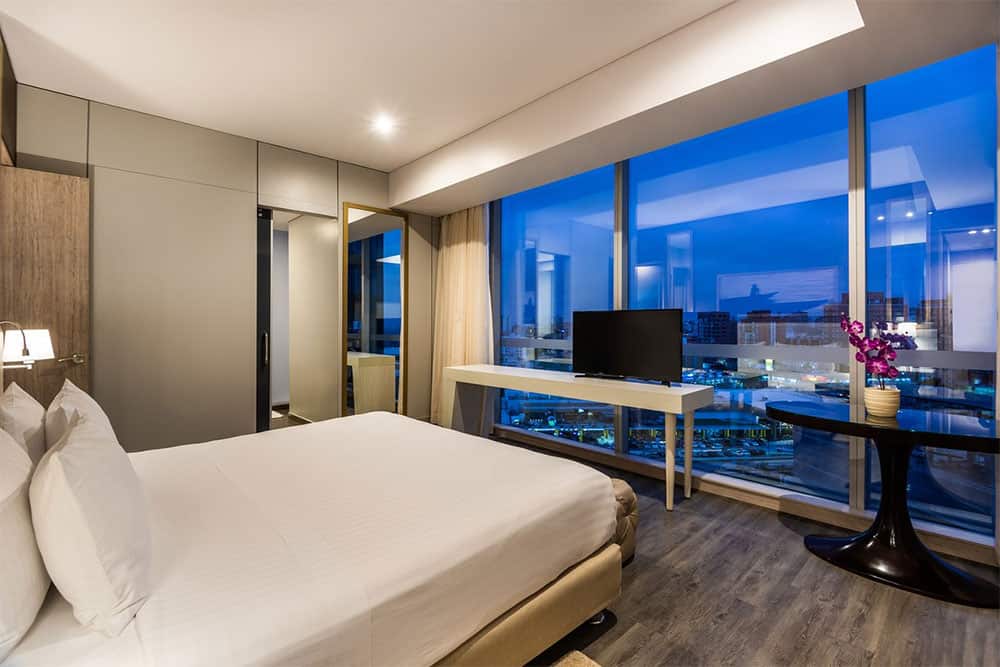 A clean and modern hotel with a rooftop pool, the Crowne Plaza is one of the better places to stay in the city. This hotel has its own restaurant and bar, but there are plenty of others just across the street.
If you want to stay buff then you'll love the hotel fitness center, which has a good range of equipment.
One thing we really love about this hotel are the "Quiet Zone" rooms – these are situated in parts of the hotel where external noise is kept to a minimum. Rooms here start from $75 per night.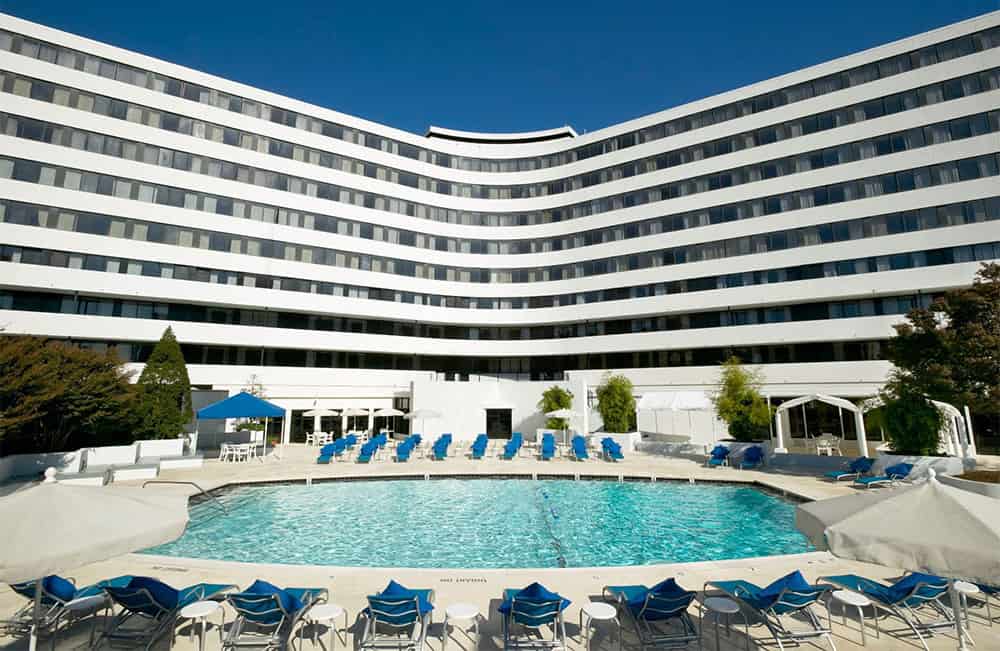 Typical of most business hotels the Washington Plaza has spacious rooms that are minimalist. You're not going to find an Ottoman to rest your weary feet on, but a nice big bed that you can sleep off your day's excesses on instead.
The staff here are always pleasant, the breakfast is great, and it's located close enough to a mall that you won't be forced to get a taxi, but if you did need one they're parked right outside the hotel.
There's no pool or sauna here, but with rooms starting at just $60 per night you're getting what you're paying for.
Money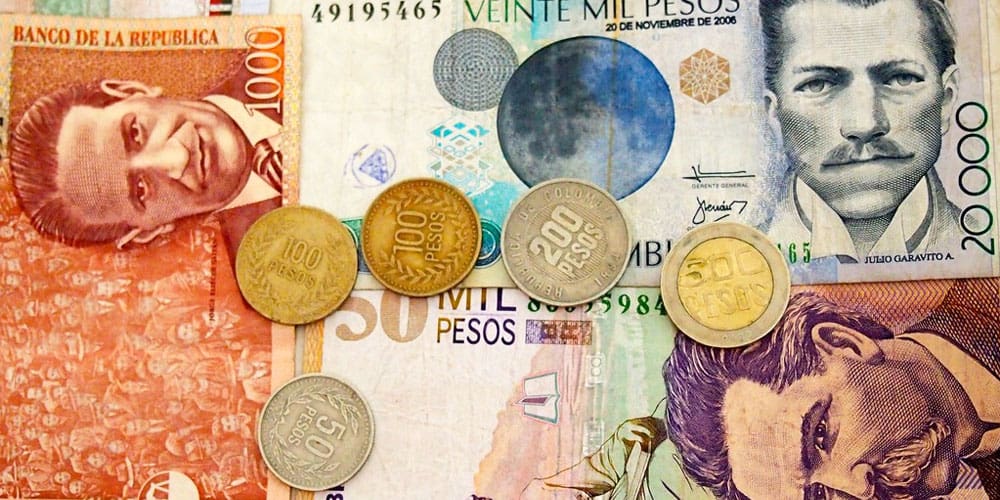 Your Colombian pesos, or U.S dollars, will go a lot further in Barranquilla. Hotels are cheaper, taxis are cheaper, and pretty much anything you can eat or drink is cheaper too.
Remember that the average worker here earns about US$25 per day (72,000 pesos), but you can pay for a night out for you and 2 or 3 girls for about $100 – and that includes dinner, club entry fee, and drinks.
Your daily budget for hanging out in Barranquilla is going to be a lot less than in other cities in Colombia.
If you're watching every cent (or peso) then you can get by for about $25 per day – $15 for a hostel, and another $10 for meals. $5 here will get you a sit-down meal and a beer.
If you're planning on staying in a decent hotel, then your budget needs to be in the region of $90 per day, which breaks down to $60 for the hotel room, and then $30 for taxis, beer, and whatever else it takes to make a good impression on your date.
Even if you want to stay in the most expensive hotels in the city your budget doesn't need to be any more than $200 per day, and that will cover pretty much anything you can think of.
Communicating With Barranquilla Women
Barranquilla is an industrial city so you can expect women here to speak more English than if they were living further inland. That doesn't mean you can skip learning Spanish, because that's always going to be a requirement.
If you want to up your game though do more than just learn to speak Spanish – learn about Colombian culture because they take a lot of pride in it. It's not like the U.S where most people know nothing about their own country outside what they see on Fox or CNN.
You could trade English lessons for Spanish lessons if you're brave enough. You'll have plenty of takers, so even if the girls you're teaching don't do anything for you, their friends might be interested in hooking up with you instead.
Think of giving lessons as your own PR campaign, letting all the single girls know you're open for business.
Learning conversational Spanish isn't rocket science, with Duolingo, Pimsleur, and HelloLingo all being good options for improving your foreign language skills.
You can learn how to speak very basic Spanish in about 10 days using any of the above tools or apps.
General Safety Tips In Barranquilla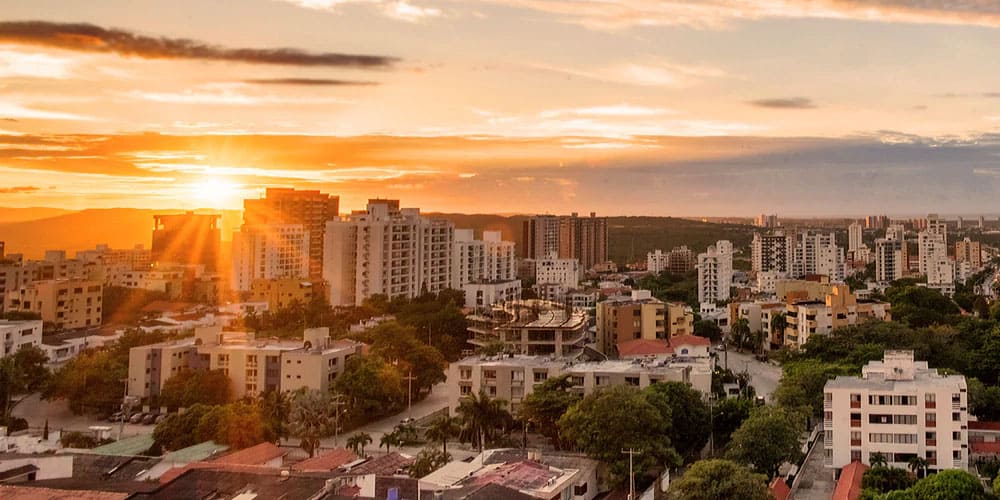 As always we want to give you some straightforward safety tips to follow.
First off, Barranquilla is well off the beaten track in terms of hookers and prepagos – they still exist, but there's just not as much business for them here.
Most of them focus their "business efforts" in Cartagena or Cali instead because both cities are overflowing with trusting tourists.
Safety in any modern city is always a concern, but Barranquilla is a safe city in a country that's gotten a really bad rap over the last decade or so.
If you even mention traveling to Colombia to some people they can't help but raise their eyebrows and suck in their breath – it's almost like you've just told them you plan on flying to Mars by flapping your arms.
Yes, there are dangerous parts of Colombia, but there are dangerous areas in Chicago too. In fact, you're far more likely to be shot or mugged in Chicago than almost anywhere in Colombia.
The northern neighborhoods of Barranquilla are the wealthier ones, so if you're really concerned about your personal safety just stay close to Buenavista mall – there's be more than enough police patrolling the area to make you feel safe 24/7.
Use a condom if you have sex with any girl here. Just do. You should be doing that anyway, plus abortion here is illegal. There are around 140,000 confirmed cases of HIV in the country, so don't go playing with fire.
How To Get To Barranquilla
We'll assume that most of the guys reading this will fly to Barranquilla because land or sea journeys don't make any sense.
For North Americans, this typically means flying to Bogota first and then catching a connecting flight via Viva Colombia Airlines to Ernesto Cortissoz International Airport.
You can fly to Barranquilla with British Airways, Avianca, Air France, American Airlines, Delta, Air Canada and a number of other leading international airlines.
There are no specific visa requirements for visiting any part of Colombia unless your visit will be of any more than 3 months in duration.
Don't bring anything with you that you shouldn't have (drugs, guns, knives or certain types of pornography) and you won't have any issue with customs clearance.
The airport is about a 30-minutes drive from downtown Barranquilla, which will cost you about $10, but do yourself a favor and confirm the price with the taxi driver before you leave the airport.
Taxi scams aren't as popular here as they are in tourist cities, but they do happen.