Outside of the high steppe of Central Asia most people who are familiar with Kazakhstan at all know it from the move Borat, and believe that everything in the movie was totally accurate. It wasn't. It was a movie, a comedy, and it twisted the facts for laughs.
In fact, it's a land of superb architecture, rich history, and — you guessed it — beautiful Kazakh women! Kazakh brides are famous for their beauty and poise.   Click on the photos of any of the women below and you can actually contact these women. They are modern mail order brides and they will AMAZE you!
Here's a compilation of sexy Kazakh women you may not have heard of before, but I bet you remember them from now on.
---
Anna Kemp (Targoniy)
International Top Model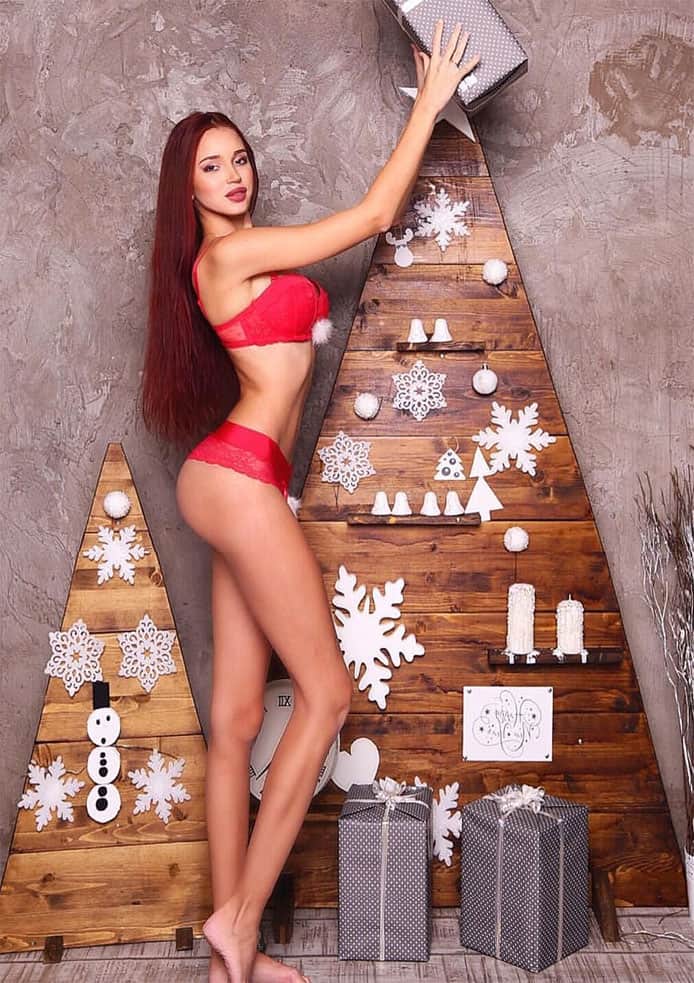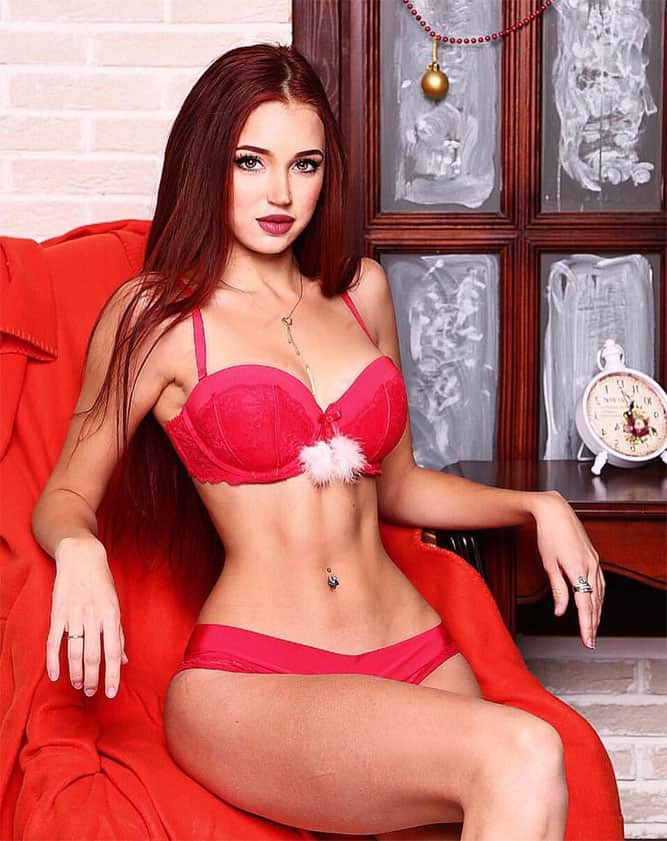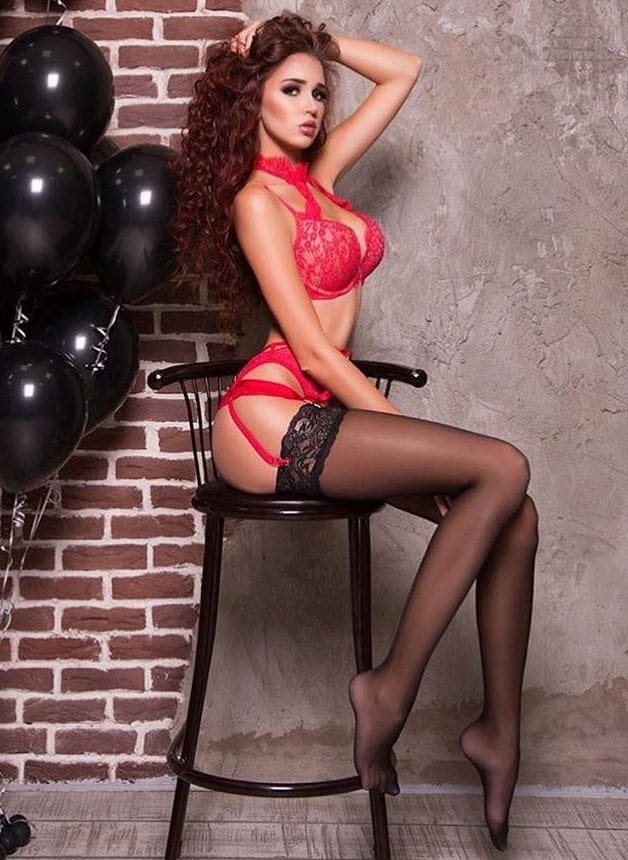 With more than 120,000 followers on Instagram, Anna Kemp is on her way to becoming one of the most famous Kazakh imports ever. She is a model, science student, activist, and mother. However, we like to call her "the real-life Barbie" — her 54 cm tiny waist is what has made her so popular!
Of course, Anna's waist is real, and it's a sign of good genetics, as well as a clean lifestyle. She is a huge sports lover and remembers to stay active to maintain her hourglass shape.
In fact, she has amassed a huge following by regularly posting about her diet and exercise plans. She's been known to work out twice a day, combining both classic ballet moves with some extreme cardio.
Right now, Anna is slowly but surely building a solid reputation online. She often posts baby pics but hasn't forgotten that her audience also wants to admire her physique. Luckily, she has maintained her waist even after giving birth — now that's proper commitment!
---
Aiday Issayeva
Miss Kazakhstan 2013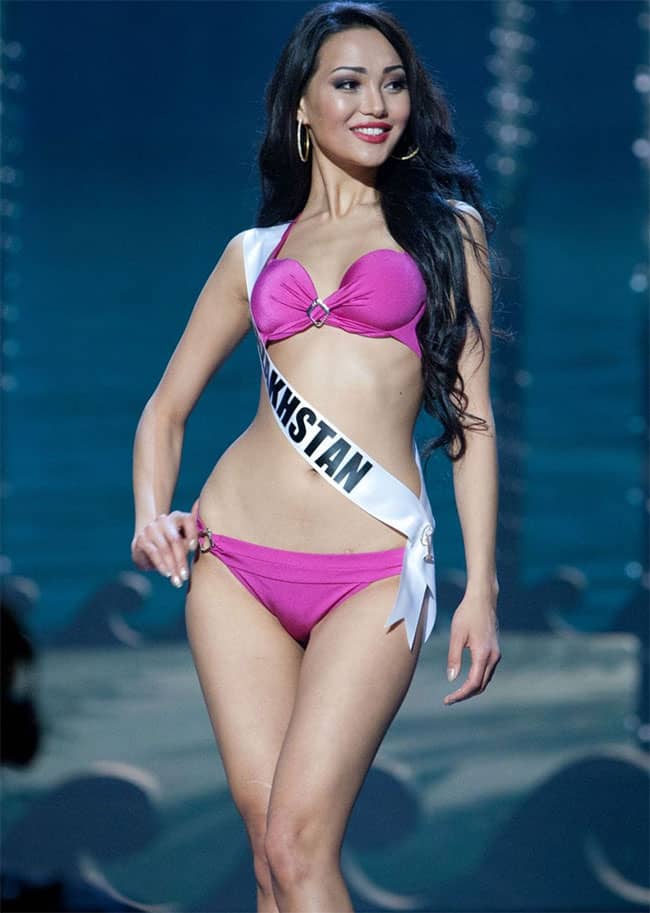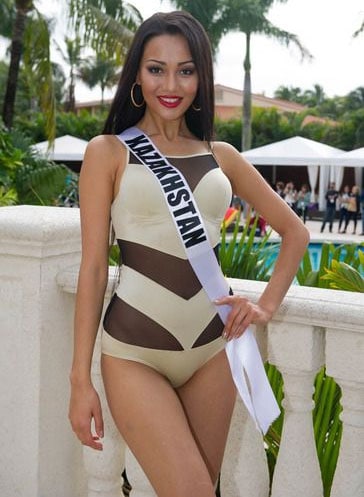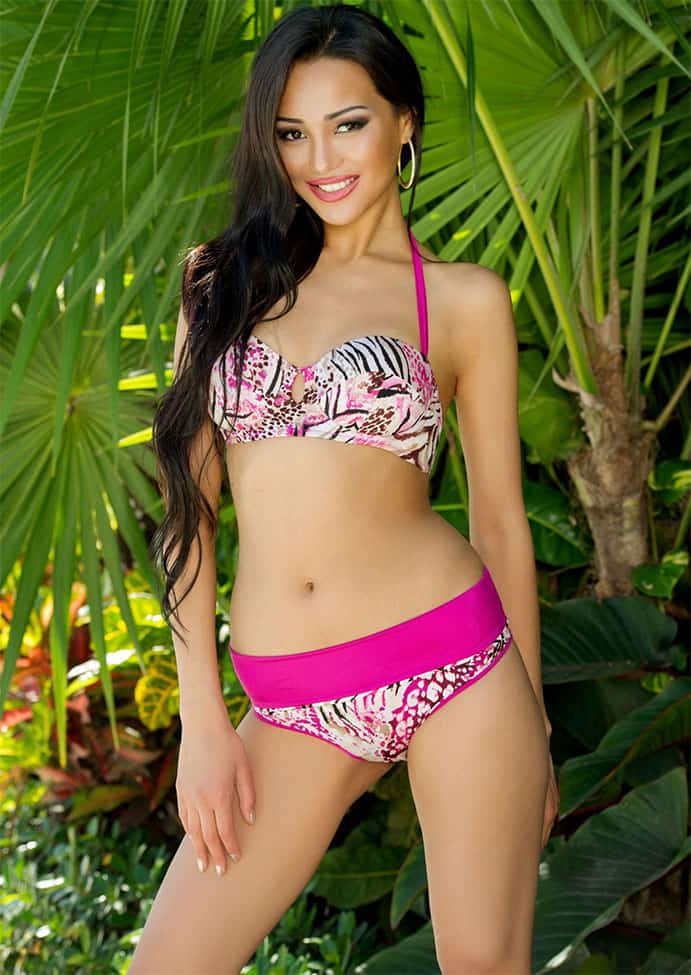 Born in 1989, Aiday is more than just a pretty face. Though she's one of the most beautiful Kazakh women we've ever seen, she didn't really plan on becoming a model at all. In fact, her modeling career kicked off when she was crowned Miss Kazakhstan in 2013.
She then went on to compete at the Miss Universe 2014 pageant but was unplaced. In the meantime, though, she graduated from Kazakh National Medical University and became a doctor!
With both brains and beauty, Aiday is using her time on Earth to influence the younger generations to take care of themselves. She has over 730,000 followers on Instagram and often posts photos of herself at the gym or while working. What's more, she's stayed in the limelight by branching out and becoming a TV host as well.
---
Sabina Altynbekova
Volleyball Player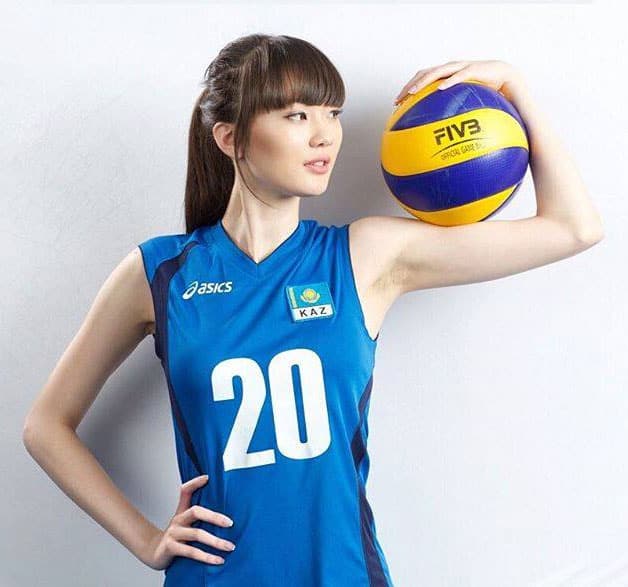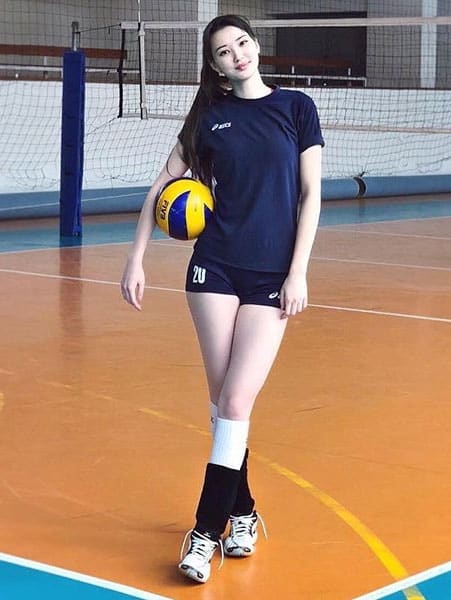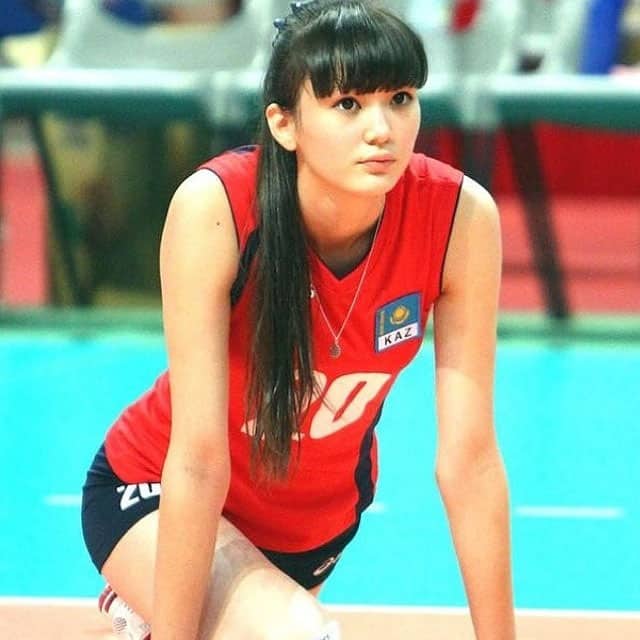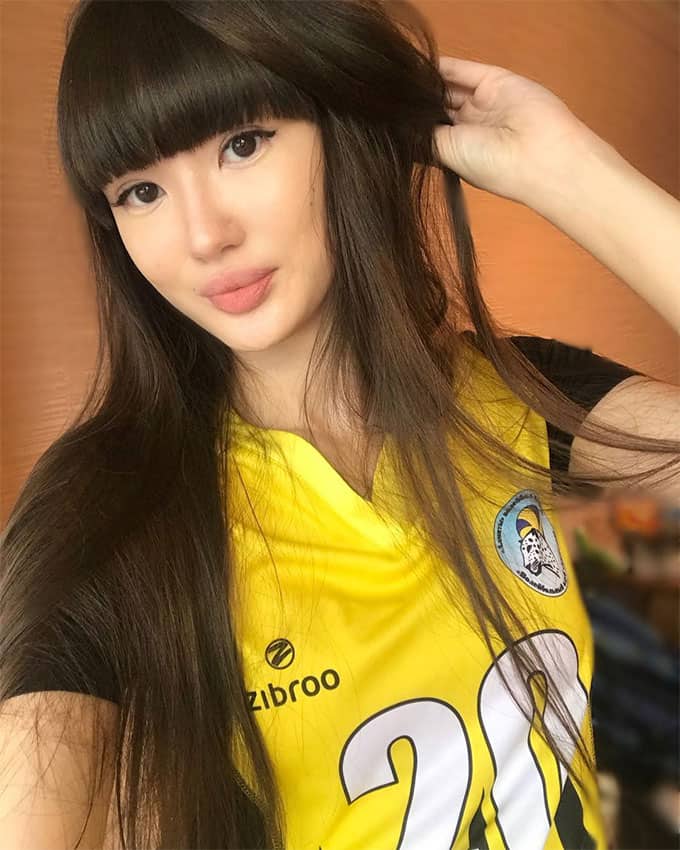 Hot Kazakh women are everywhere — even in professional sports! Sabina Altynbekova is a prime example of how beauty and volleyball are a great mix. Born to athlete parents, she was a gifted student when she was young. It was expected of her to pursue a career in law, or at least that was what her mother had hoped for.
But her love of sports prevailed, and Sabina became famous all around the world at the 2014 Asian Junior Women's Volleyball Championship in Taiwan. It's not that common to see a gorgeous girl dedicate herself to sports instead of modeling.
Because of that, she has attracted a lot of attention, which has allowed her to further her career, gain endorsement deals, and become an Instagram star. Right now, she has over 830,000 followers and often posts volleyball pics, as well as some sizzling selfies.
---
Bibigul Aktan-Suyunshalina
Actress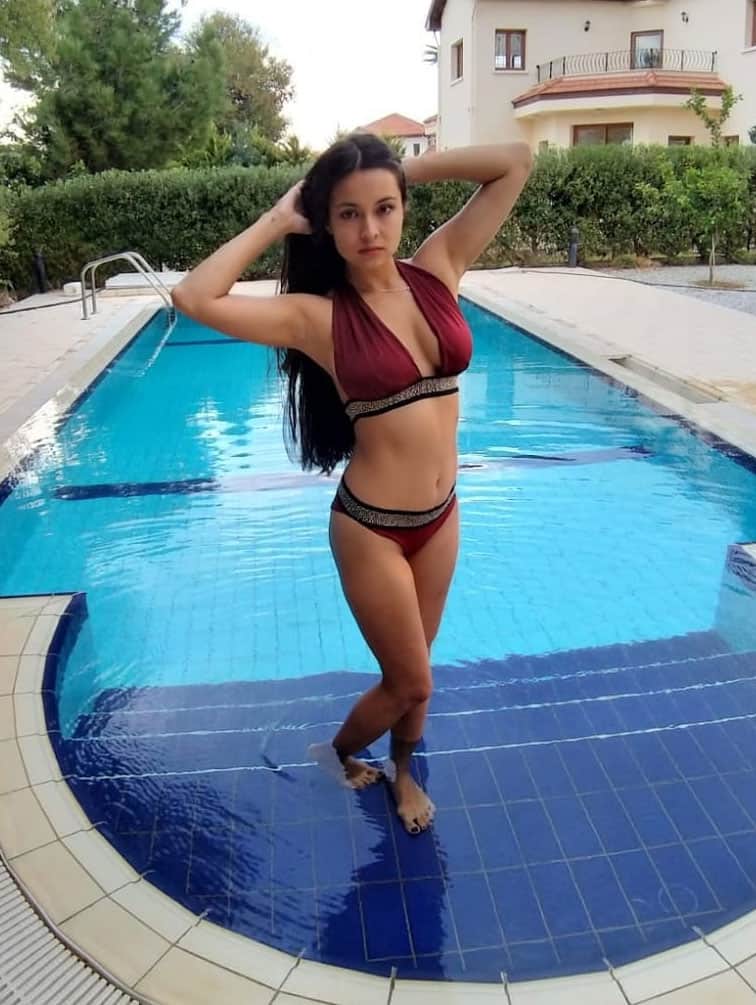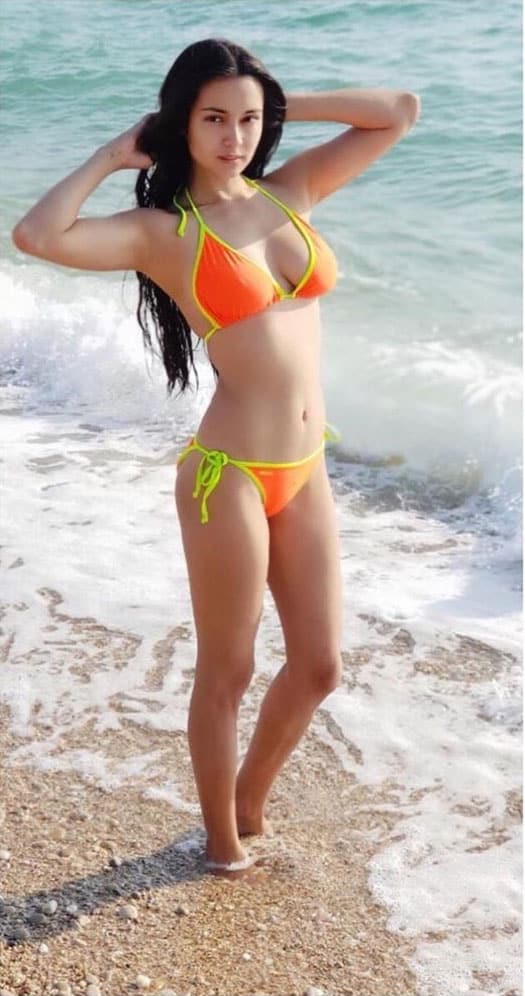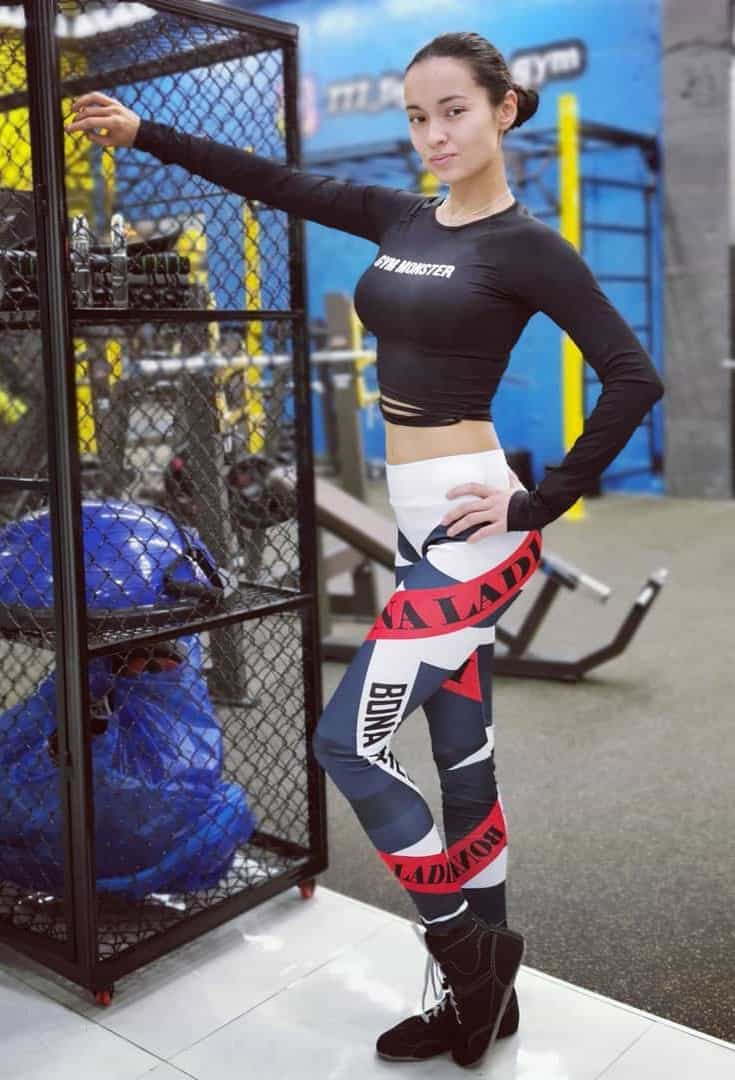 Of course, our list of the most beautiful Kazakh women wouldn't be complete without Bibigul Aktan-Suyunshalina.
Born in 1992 to a film director and a screenwriter, Bibigul's acting career was practically inevitable. She first appeared in an ad when she was a one-year-old, marking the start of her modeling career. However, her acting career really took off when she was offered a role in The Thunders: House of Hope. Her big breakthrough came with Virtual Love, where she played Eli. Some of her most notable roles were also in Vyzhit posle and Astana – My Love.
As far as social media goes, though, Bibigul is still not as well-known as some other beautiful Kazakh women. Yet, with almost 100,000 followers, she is slowly building her influence by connecting with her fans through her many IGTV videos and posts.
---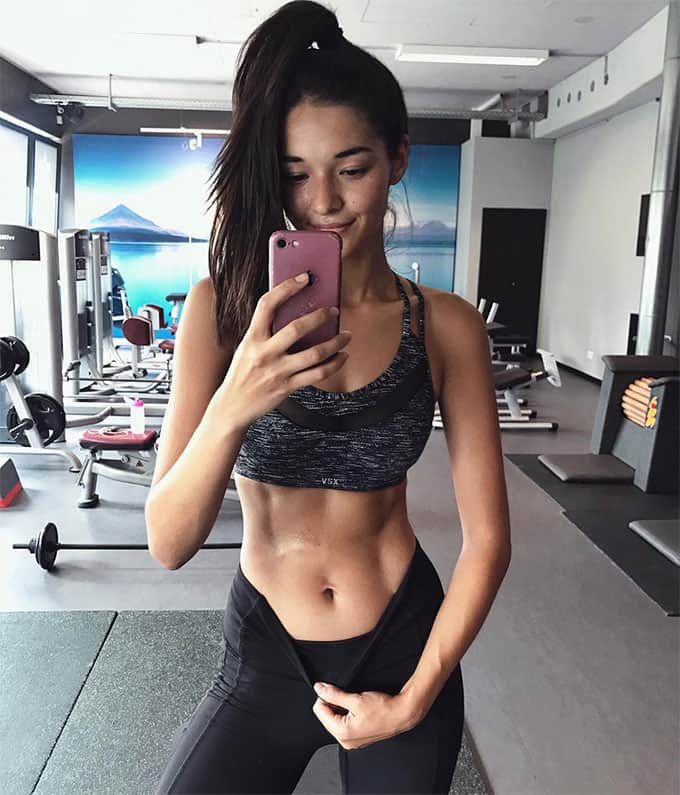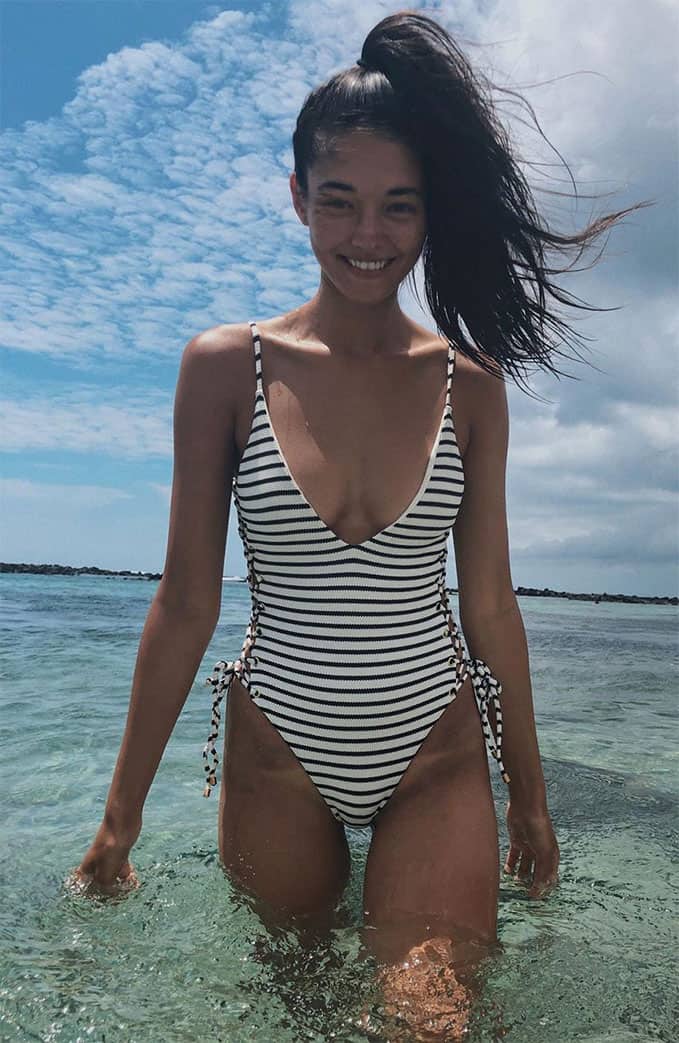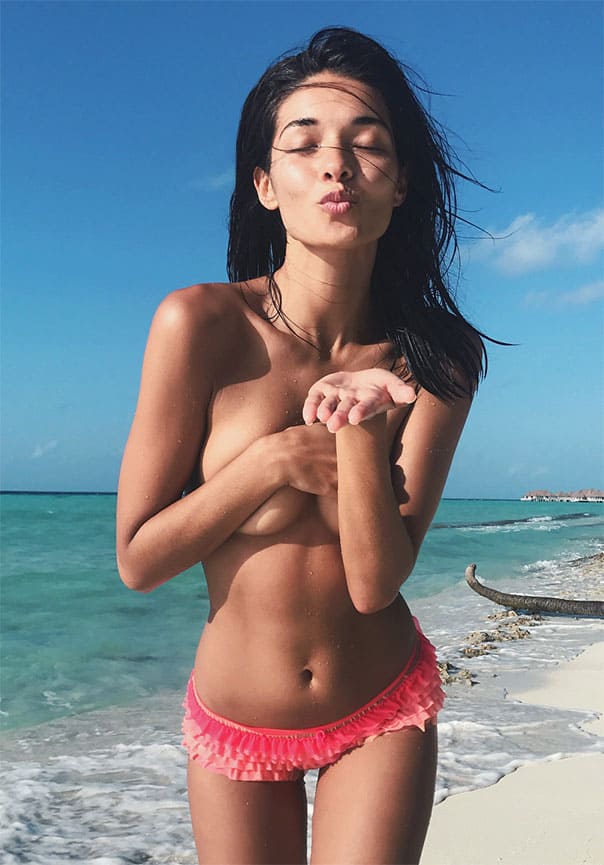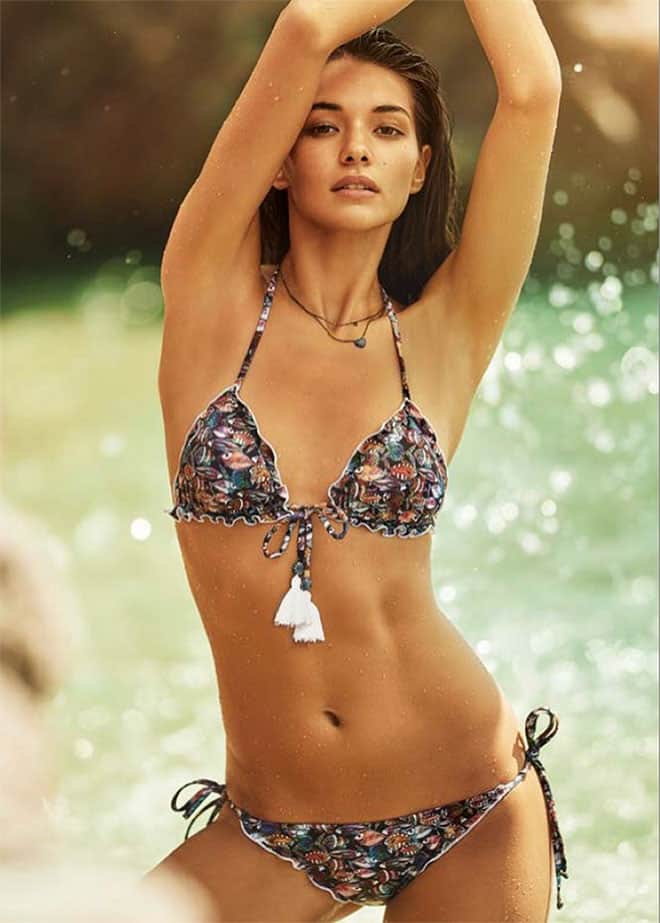 Since she's of both Asian and Russian descent, you can bet Anelia Moor will leave you breathless. This gorgeous lady is one of the most famous Kazakh models who became better-known in the modeling world after taking part in Germany's Next Top Model in 2012.
Right now, she is represented by Modelwerk and Wilhelmina agencies but isn't focusing only on modeling. Since Anelia is aware of how much social media has changed all of our lives, she takes the time to frequently post about her adventures and jobs on Instagram.
She has over 66,000 followers and often posts bikini shots, motivational quotes, and even videos of her working out. On top of that, she's becoming an influencer as well, teaming up with brands such as Suqqu and showing her fans how she uses the products to enhance her natural beauty. But we do have to say — she doesn't need any help at all!
---
Zhanna Zhumaliyeva
Model, Miss Kazakhstan 2010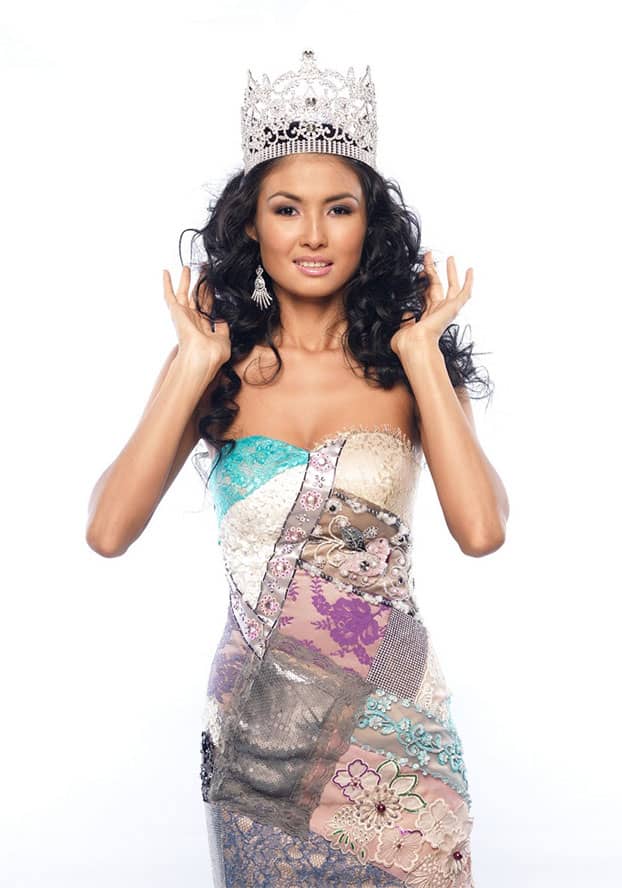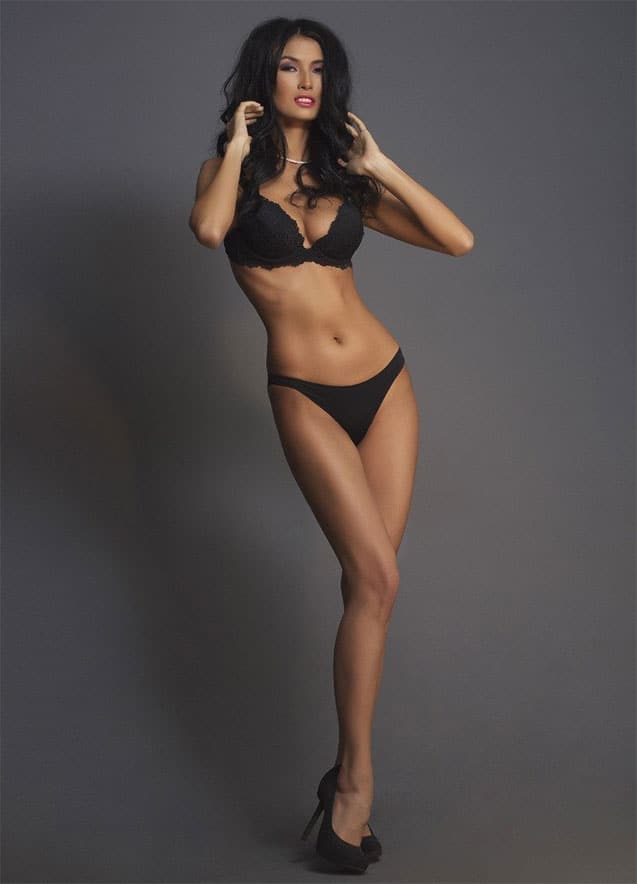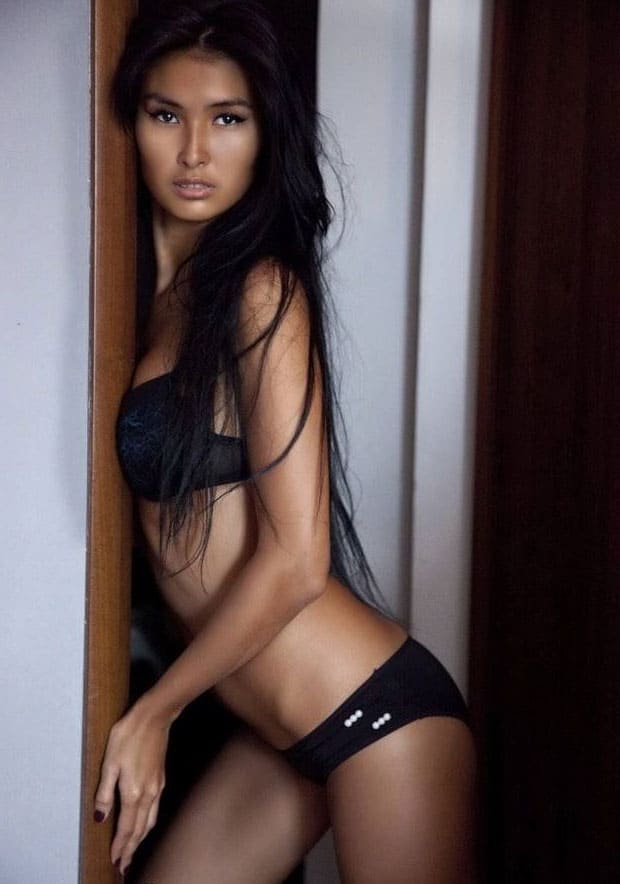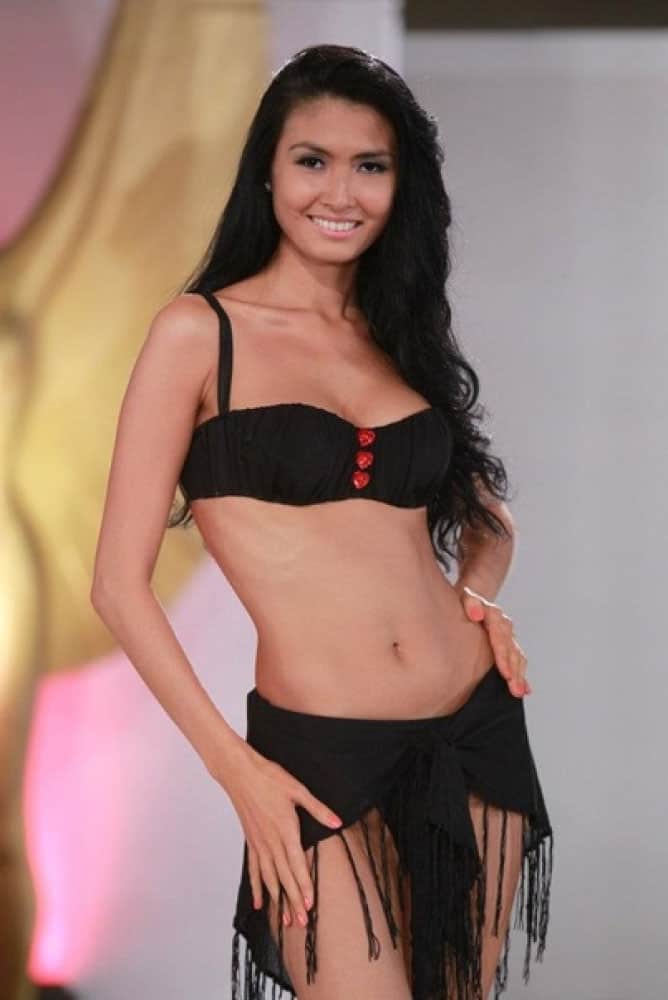 Born: July 26, 1987
Instagram
Pageant queens are a dime a dozen these days, but Zhanna is the one flying the flag for all beautiful Kazakh women. Almost a decade ago, she came into the limelight by competing at the Miss Kazakhstan 2010.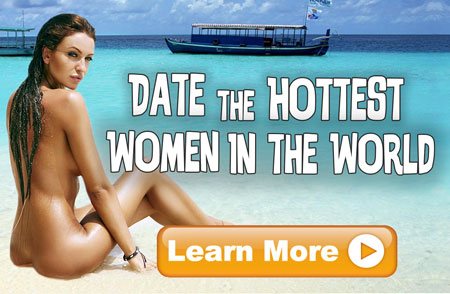 After winning the crown, she went on to compete at Miss World 2011. Though she didn't win, it's safe to say everyone remembers her; she got the Top Model award and finished at number 10!
Since then, we haven't heard much about Zhanna, though she is pretty active on social media. It appears that she hasn't been modeling so much recently.
However, she is keeping it real 24/7 and is using her influence to raise awareness about animal rights. Furthermore, she has branched out into acting as well and gained recognition for her role in Oblako na kryshe.
---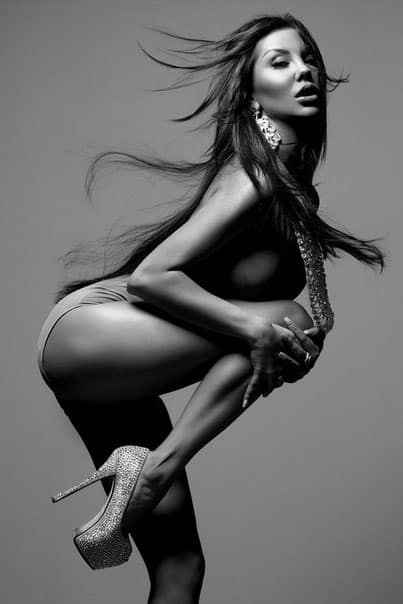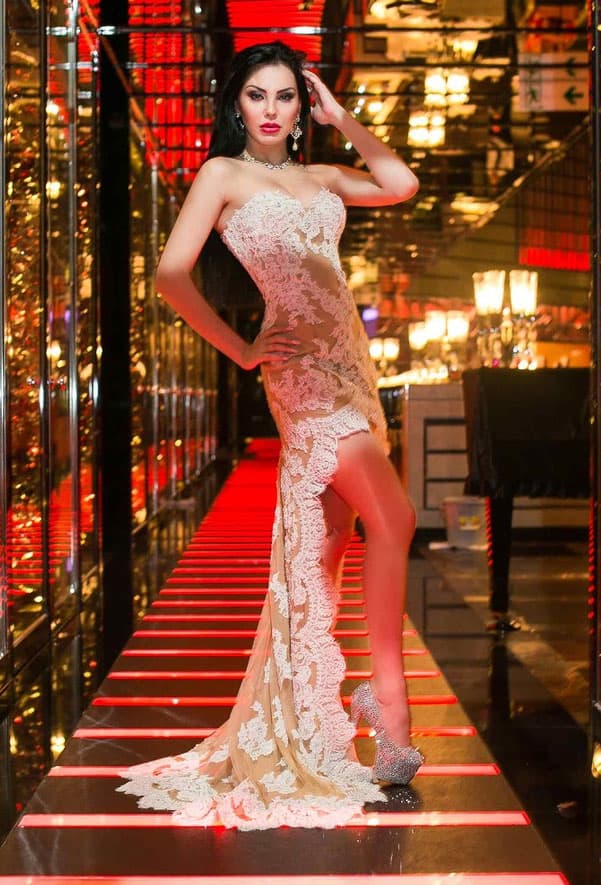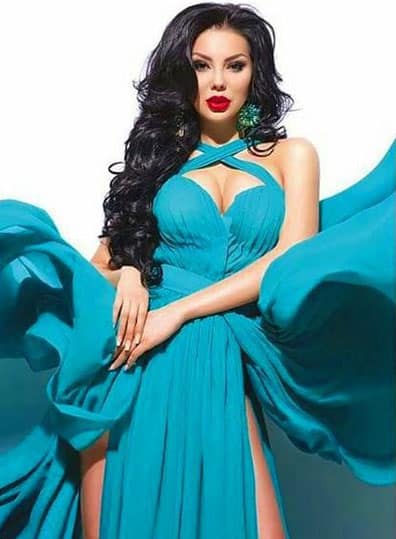 With her brunette locks and exotic features, it's clear that Karina Gra is as sexy as Kazakh women can get. Even though she's slowly approaching her thirties, she has only gotten hotter over time. What's more, her career, although it has stalled a bit, seems promising. We could be seeing much more of her in the following years!
As one of the most beautiful Kazakh women of all time, Karina has been attracting attention for years now. However, her music career is what she's most famous for. Her big break came when she appeared in Хочу в Виагру, a reality music competition. Since then, she has released her single Forgive Me, which has made her a star in her home country.
---
Eliza Kayudina
Instagram Star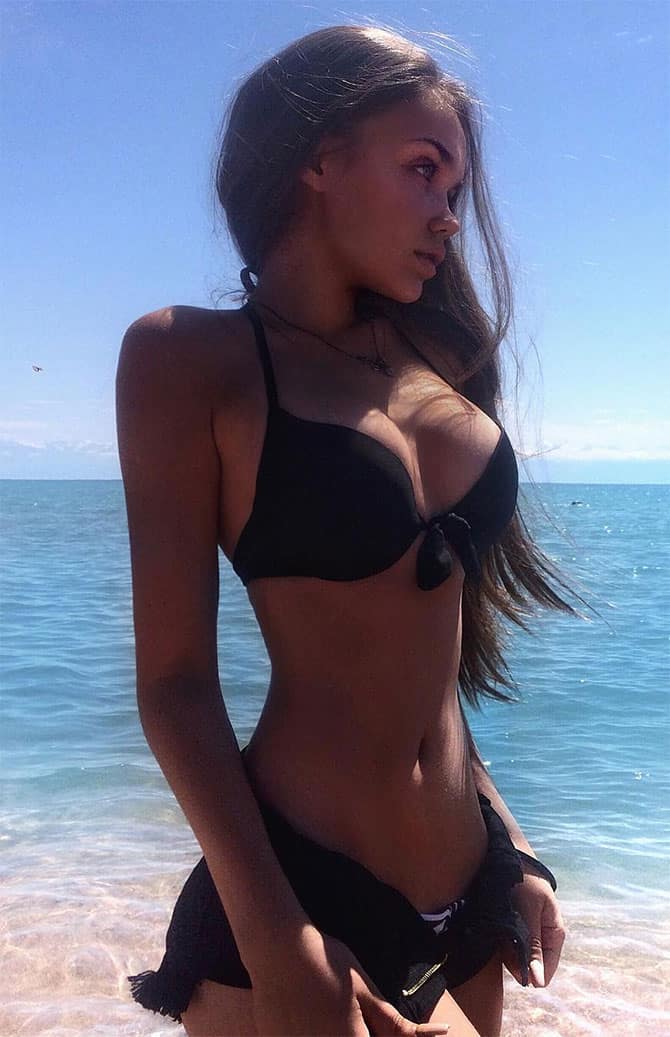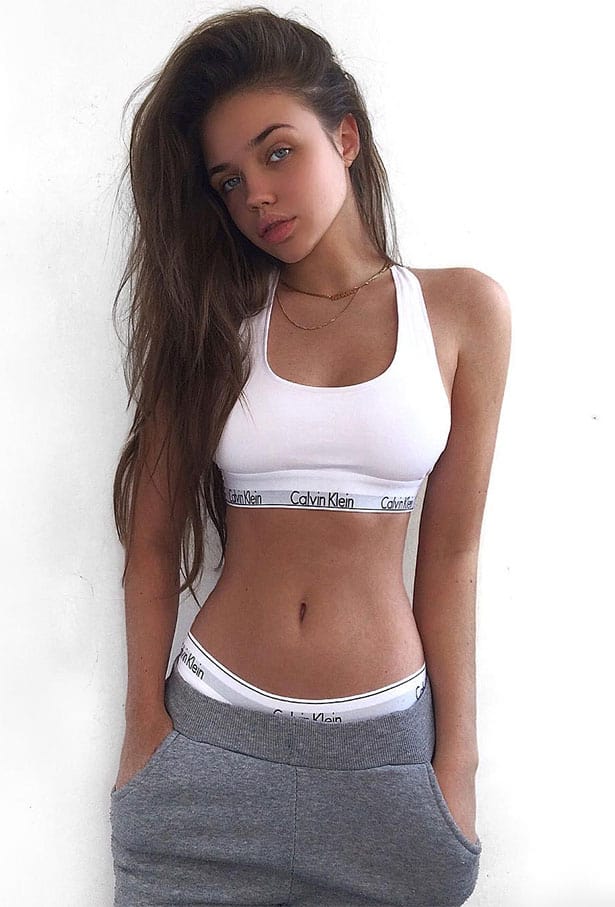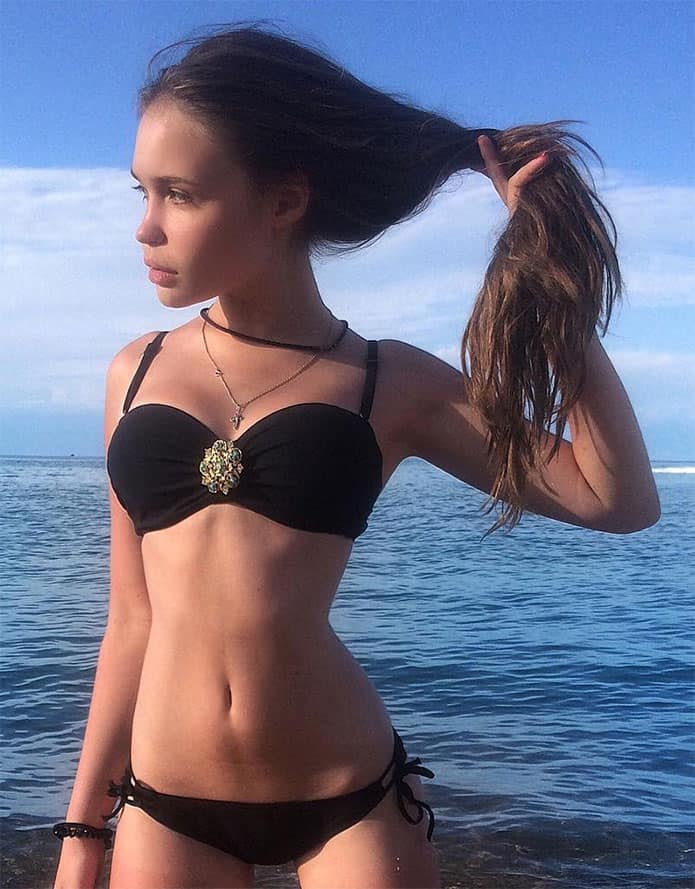 Even though she's only 18 years old, Eliza has been making waves on Instagram since 2015. This aspiring model is one of the most beautiful Kazakh women in the world, as well as a budding entrepreneur.
To this day, Eliza has amassed a huge fan base on Instagram, with more than 207,000 people following her every move. She keeps them interested by often posting sexy selfies, showing off her luscious lips, blue eyes, and long brown hair.
What's more, she has branched out a bit, not relying on her modeling income only. She's the owner of Lil's, a handmade lingerie brand, which makes her one of the youngest businesswomen on this list!
---
Aya Shalkar
Graphic Designer, Fashion Designer, Model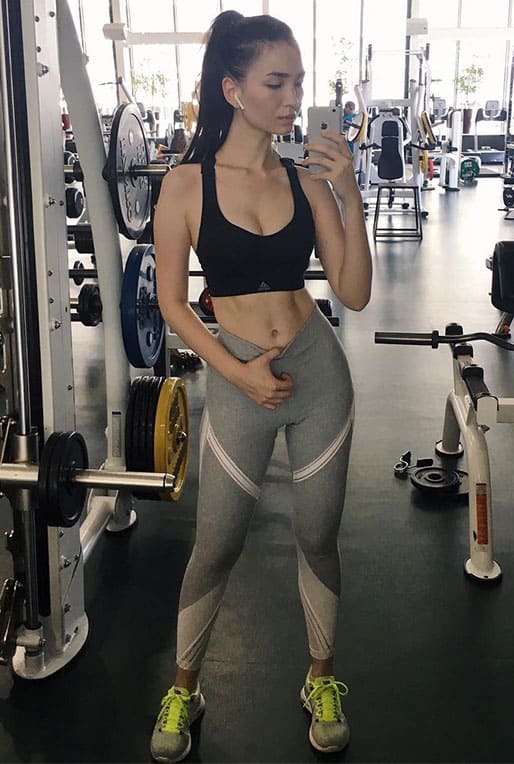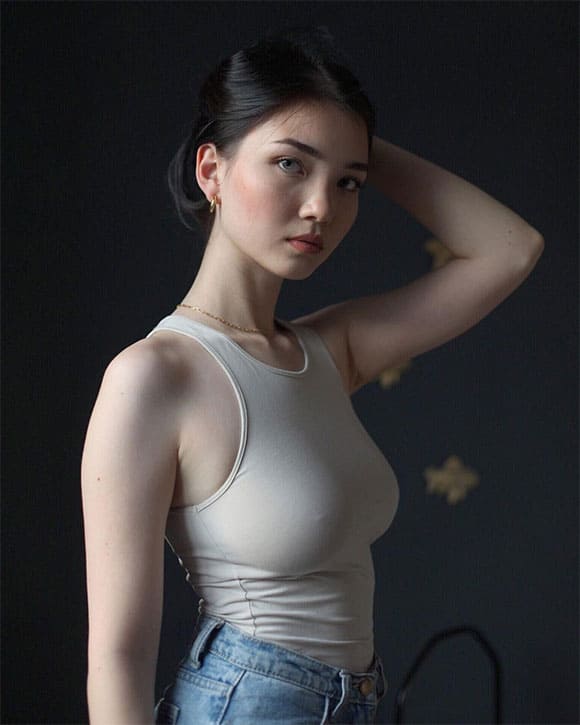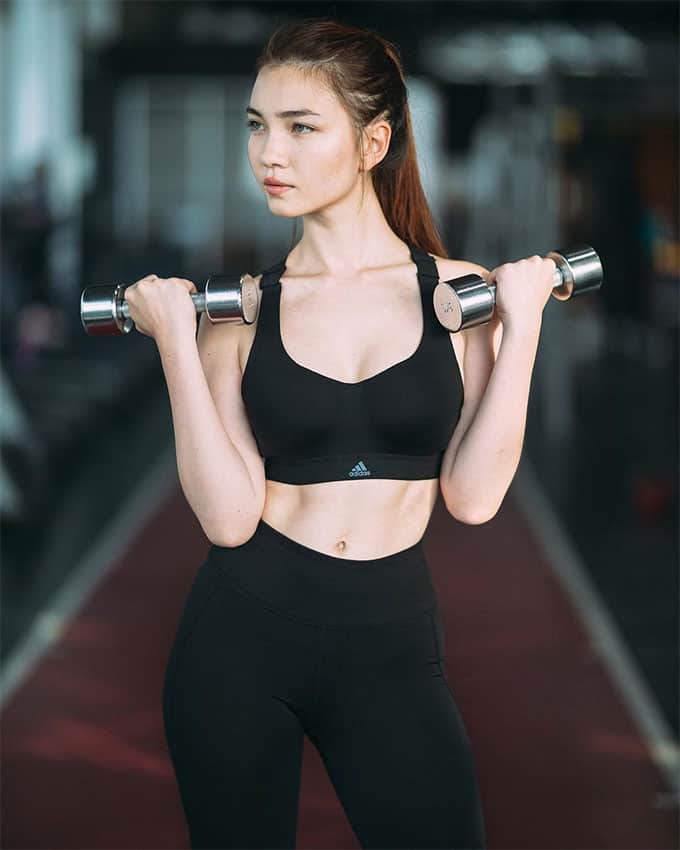 In the world of actresses and pageant queens, Aya Shalkar stands out as a talented graphic and fashion designer, as well as a businesswoman. Still, she is also a model with more than 740,000 followers on Instagram who frequently posts editorial photos, dazzling everyone with her exotic features and killer curves.
Although she's a social media sensation, Aya doesn't let fame get to her. Ever since she first came into the spotlight, she has shown that she stands by her principles. Thus, it's no wonder her own clothing brand, called Ash Wear, follows the same philosophy she lives by — simplicity and openness. Interestingly enough, she started the brand when she was only 19 years old!
---
Alissa Strekozova
Youtube Star, Vlogger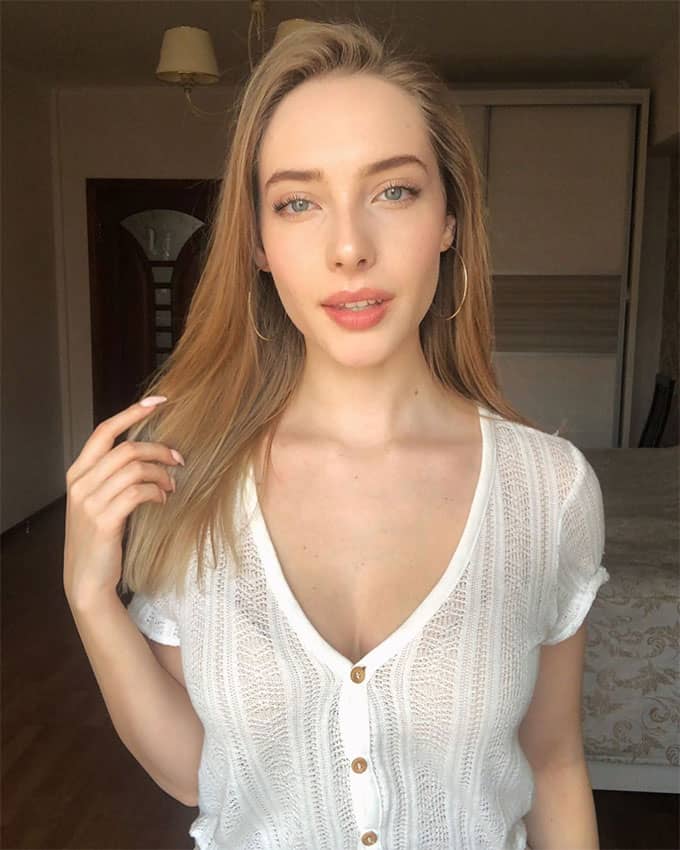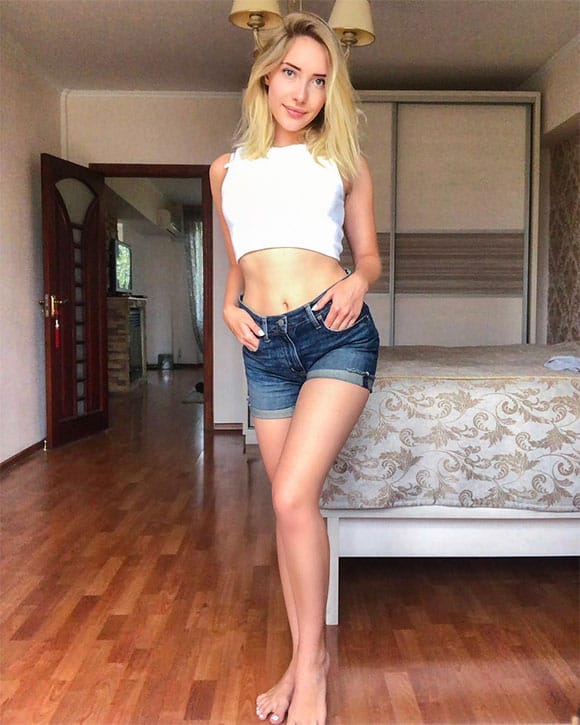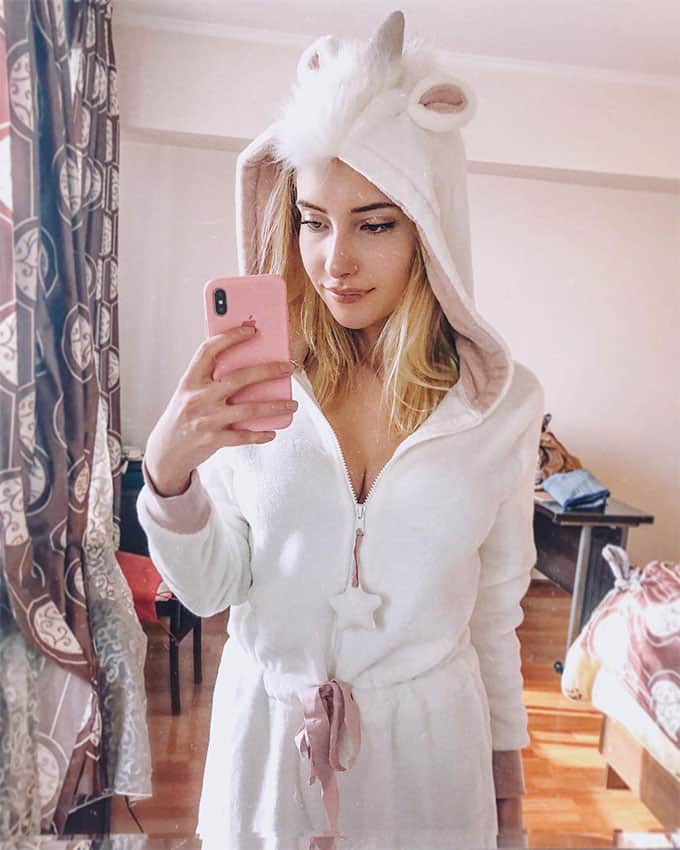 Even though most famous YouTubers hail from the US, Alissa stands out as one of the most beautiful Kazakh women who has amassed a huge following on the popular video-sharing website.
After starting her channel in 2010, she went viral with her video La chica rusa canta Pablo Alborán – Recuérdame. Today, she has more than 630,000 subscribers!
On her YouTube channel, Alissa mainly focuses on vlogs and advice videos. She is rather open with her subscribers, often talking about the pros and cons of the online world. But of course, Alissa isn't only relying on YouTube as her source of income.
This blonde beauty is rather popular on Instagram as well, where she often posts videos of herself singing. What's more, just one glance at her selfies is enough to tell you her 300,000+ followers probably also love admiring her tiny waist, killer curves, and those luscious blonde locks!
---
IamKatyaa
Instagram Star, Brand Ambassador, Model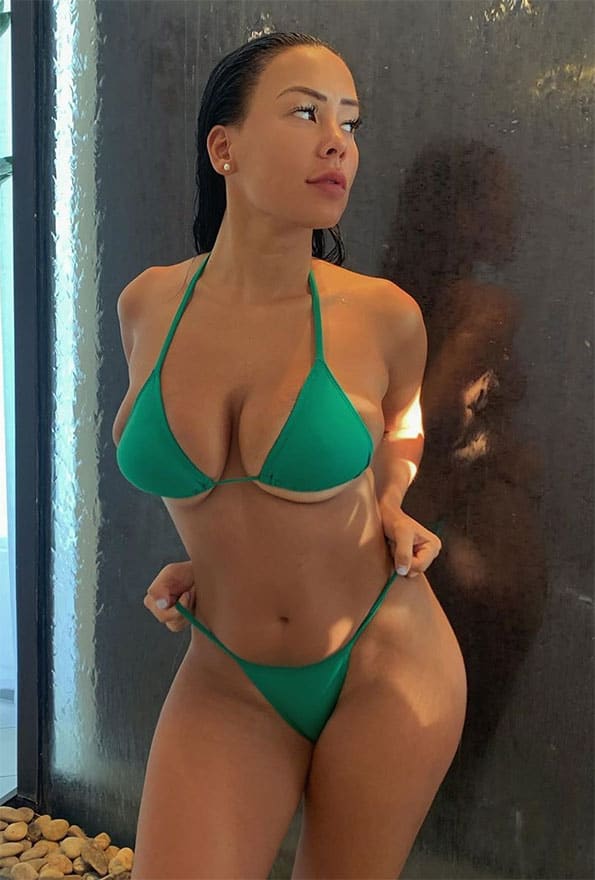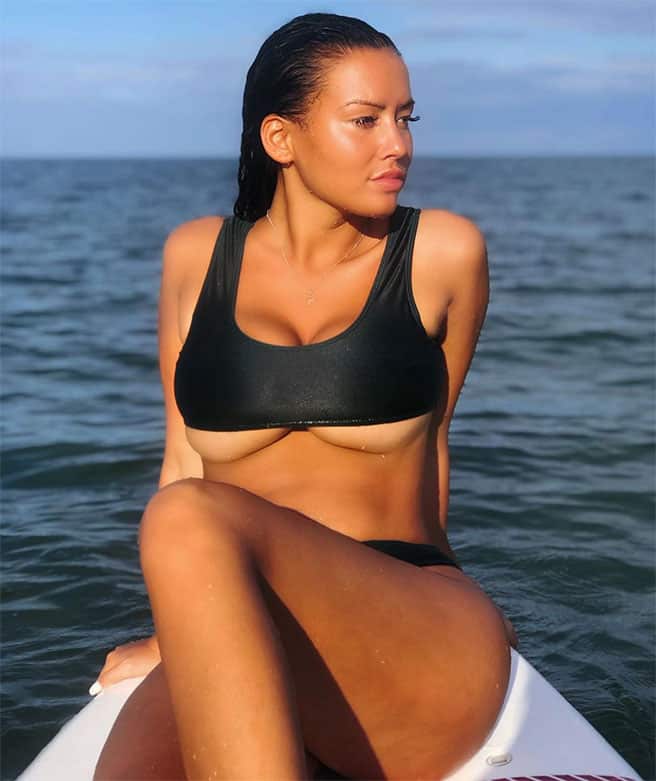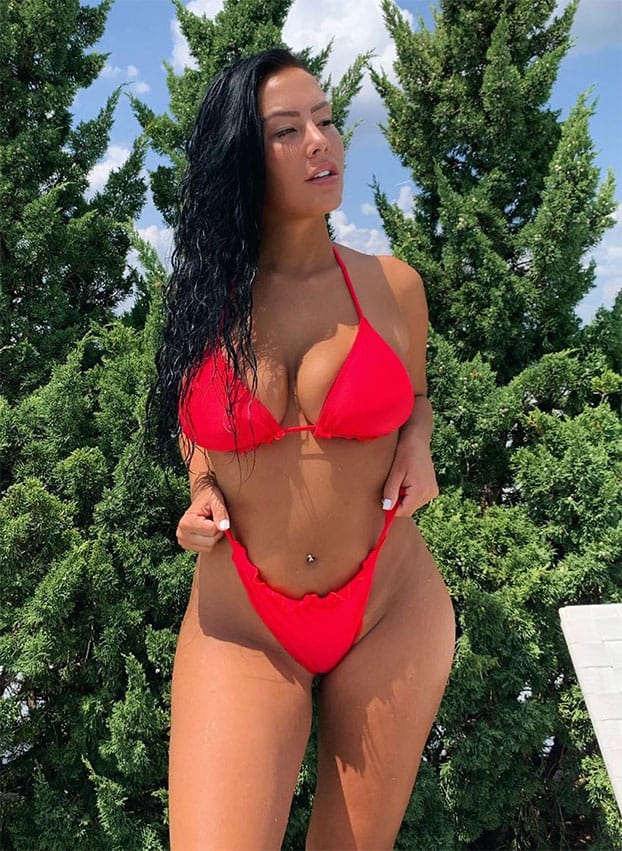 The next entry on our list of the most beautiful Kazakh women is a bit mysterious! Though we couldn't find her real name anywhere, IamKatyaa deserves to be mentioned here. With her voluptuous curves, blue eyes, and raven hair, she's a social media sensation that makes men drool every single day.
Born in 1998, Katya hails from Kazakhstan but lives in Miami. Since she started posting on Instagram in 2016, she has earned over 200,000 followers.
She has been able to use her exotic ethnicity (she is of Asian and Spanish descent) to further her influencer career. That has allowed her to stay in the spotlight and get paid to promote brands such as Fashion Nova and PrettyLittleThing.
---
Saniya Abizova
Instagram Star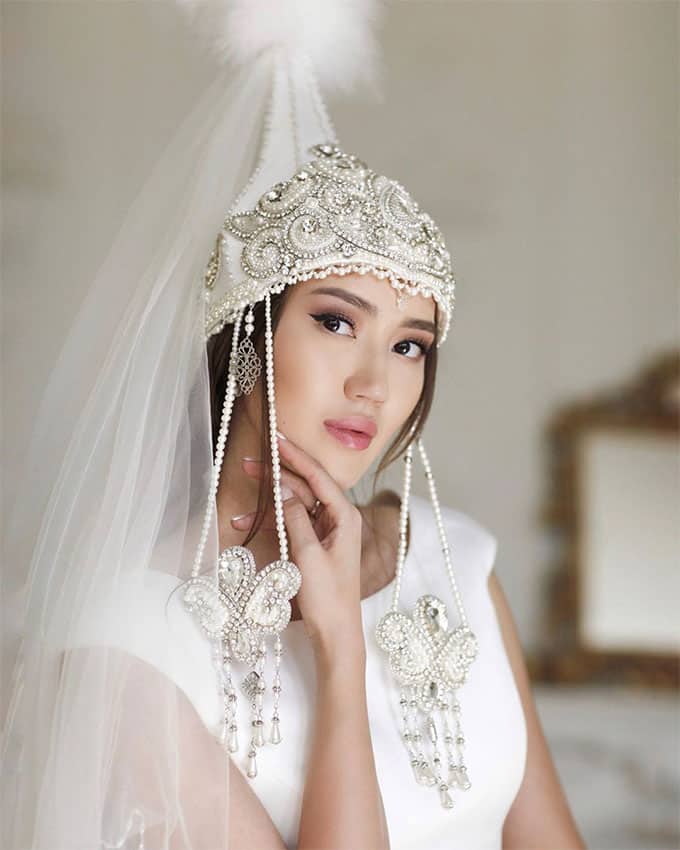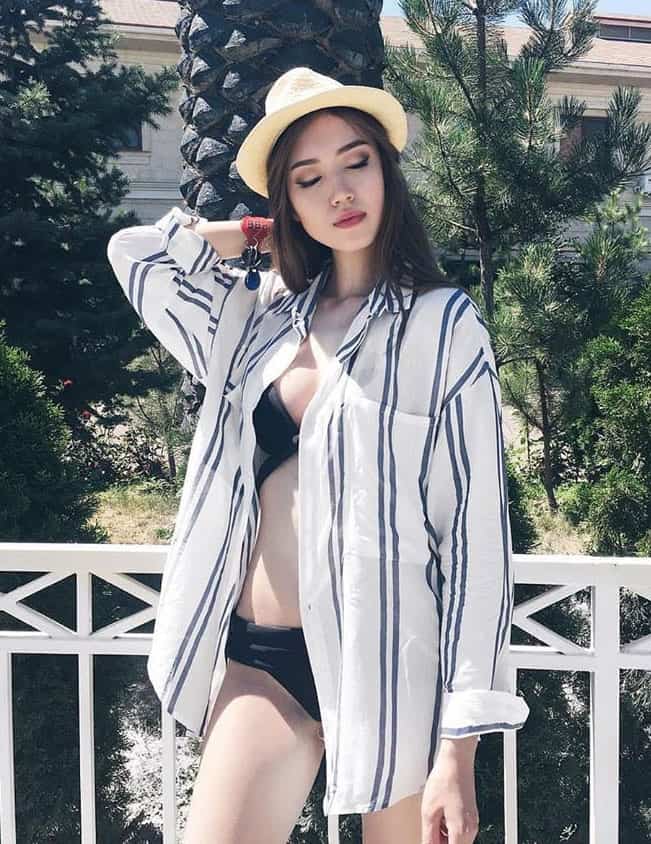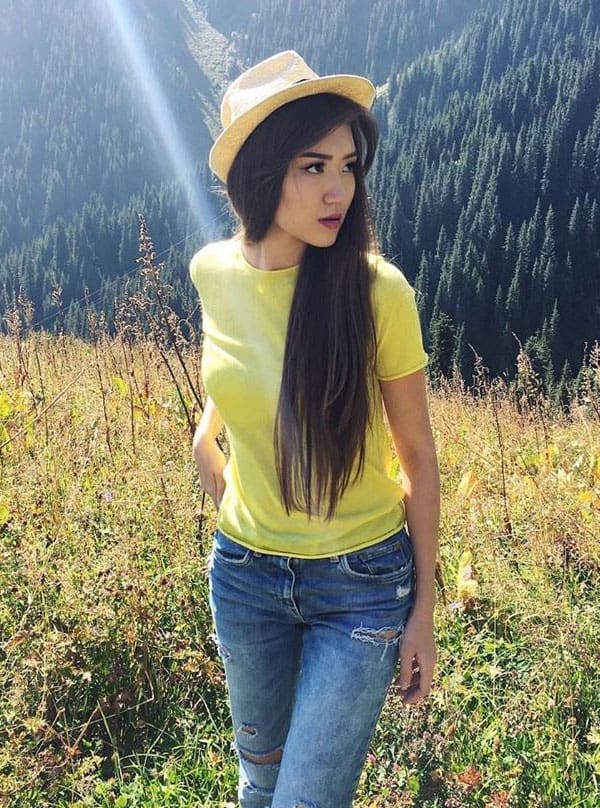 Some of the most beautiful Kazakh women in the world have carved out incredible careers on social media. One of them is Saniya Abizova, who is only 22 years old but has more than 78,000 followers on Instagram.
Just one glance at her profile is enough to see why Saniya has such a huge audience. She mostly focuses on lifestyle, beauty, and travel content, often posting photos from her most recent adventures. Still, she became famous for her fashion sense and is an inspiration for many other fashion-focused content creators.
However, Saniya is not afraid to share bits of her personal life as well. Saniya recently got married and let her followers get a glimpse of the ceremony. In addition, she has posted many photos from her honeymoon, as well as her most recent ski trip, making sure her fans know what she's up to at all times.
---
Anna Sharypova
Model, Social Media Sensation, Author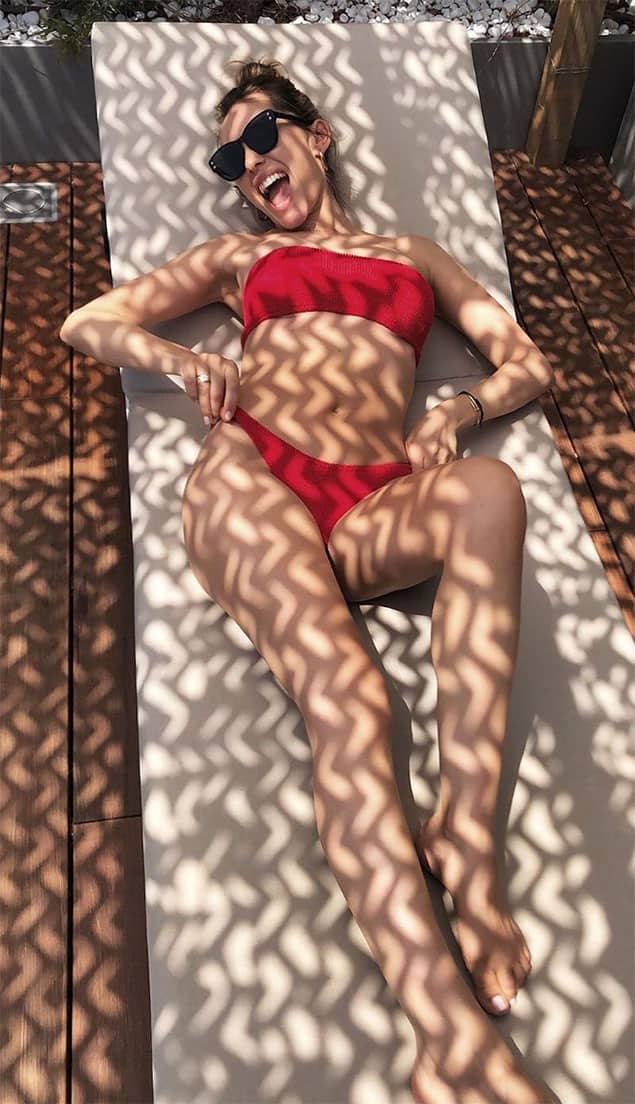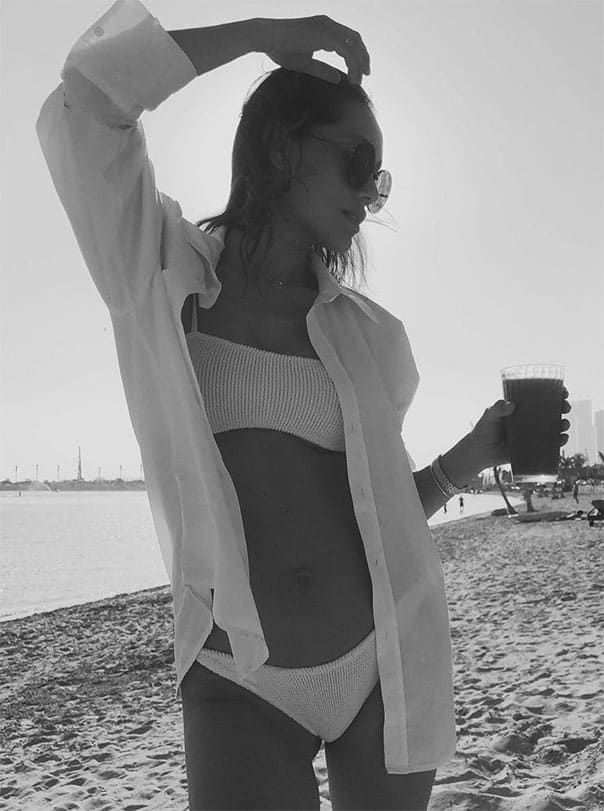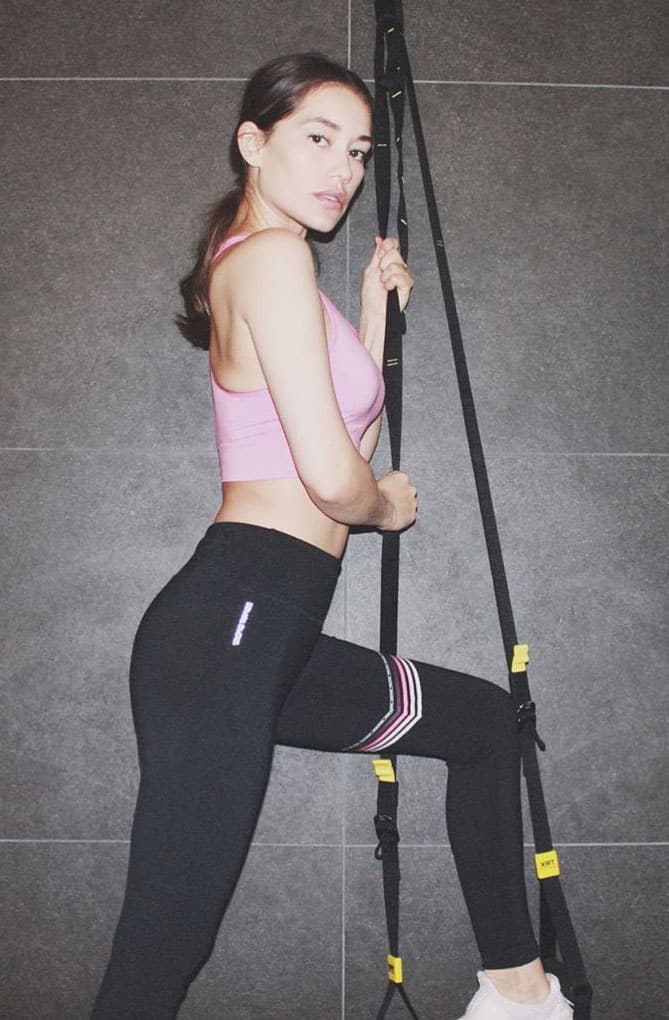 With a sizzling body and a brain and face to match, Anna Sharyupova, now Anna Schürrle, is a social media sensation, model, author, and one of the most beautiful Kazakh women in the world.
Anna gained most of her followers on Instagram after she started dating soccer player Andre Schürrle. However, she has used her popularity quite well. Taking over the social media realm, she often posts recipes and shares her passion for clean eating with her audience. At the same time, she enjoys trying out the latest fashion trends, consequently allowing everyone to admire her fit body.
Yet, Anna is a lot more than just a pretty face. She is an accomplished architect and, as of recently, a mother and an author. Always dedicated to sharing her lifestyle advice with women all around the world, Anna has written Dear Mama, which consists of various recipes and some advice for many new future mothers-to-be.
---
Ziruza Tasmagambetova
Pop Singer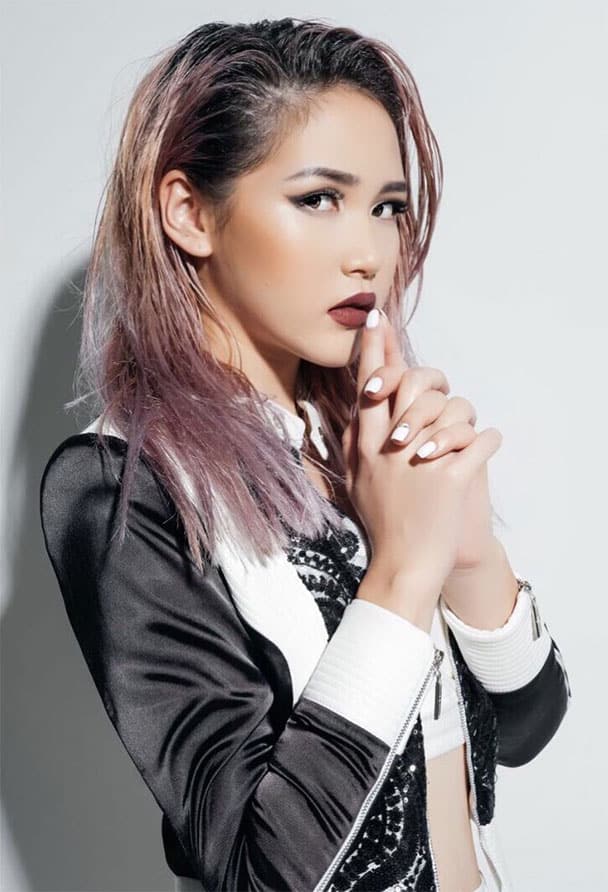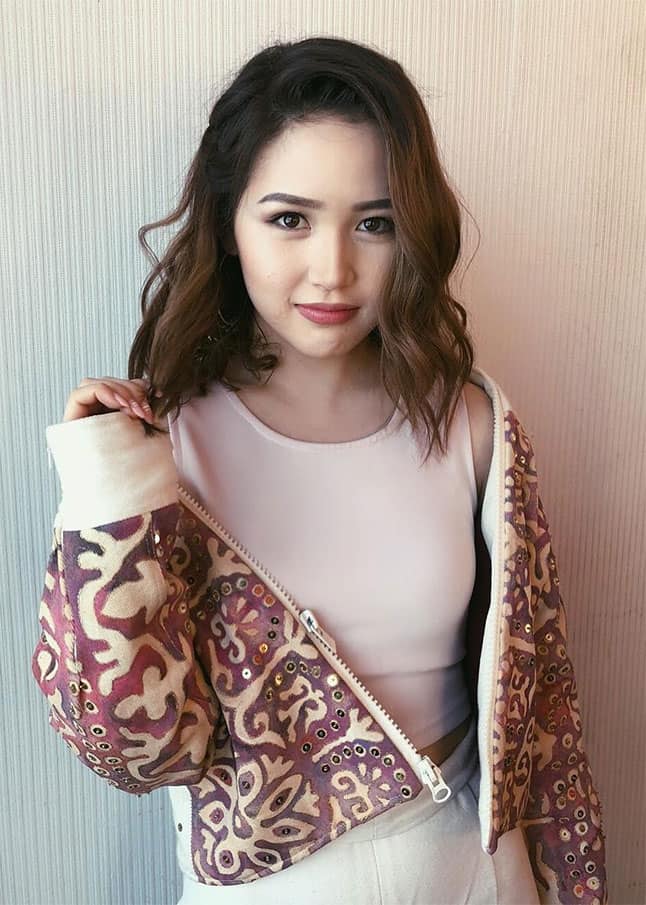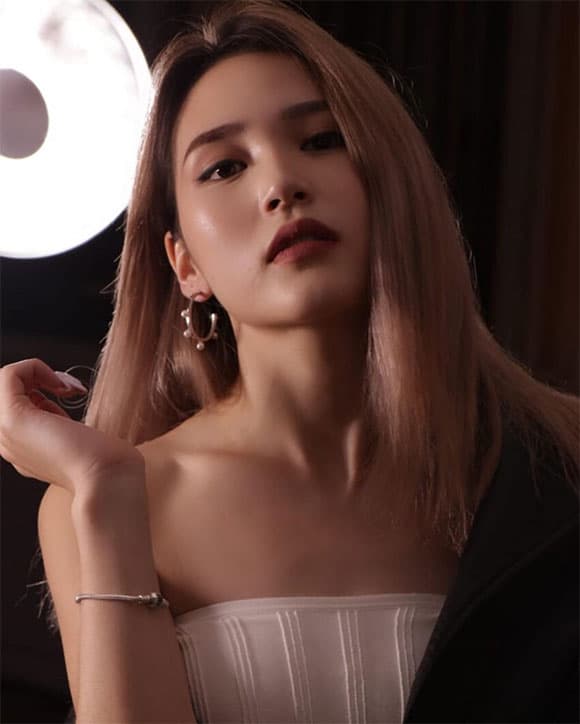 Ziruza is slowly but surely making a name for herself, both in the music industry and on social media. She rose to prominence after releasing her song Hard/Easy. Since then, she has amassed a huge following on Instagram; right now, she has 640,000 followers!
So what can we expect from Ziruza in the future? Well, given she is only 23 years old, it's safe to say that her career is still in the early stages. She released her latest song toward the end of 2019, and it already has over half a million views.
At the same time, Ziruza is keeping busy on Instagram, often posting silly videos of herself, as well as some downright gorgeous selfies. A beauty with a cracking sense of humor and a promising singing career before her, Ziruza is bound to stay in the limelight for many years to come.
---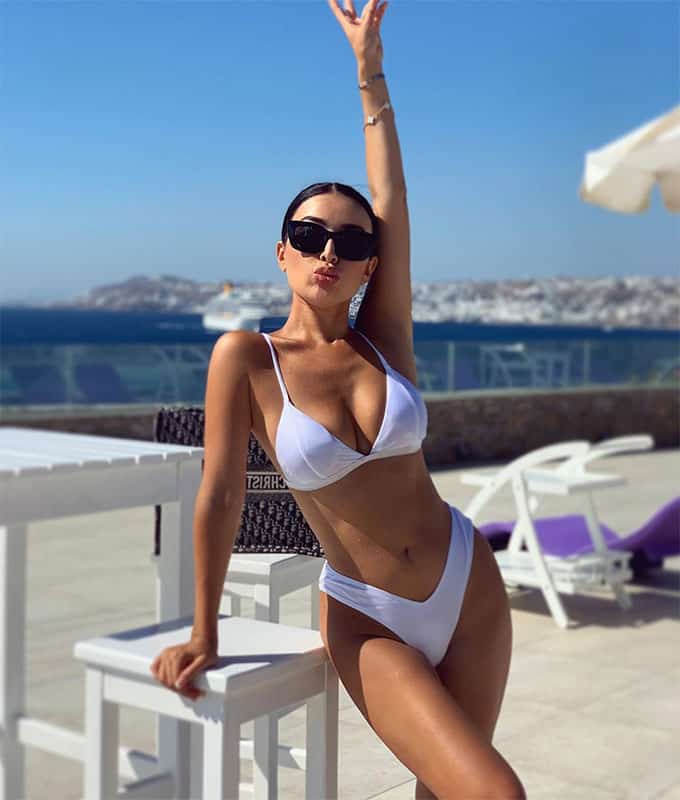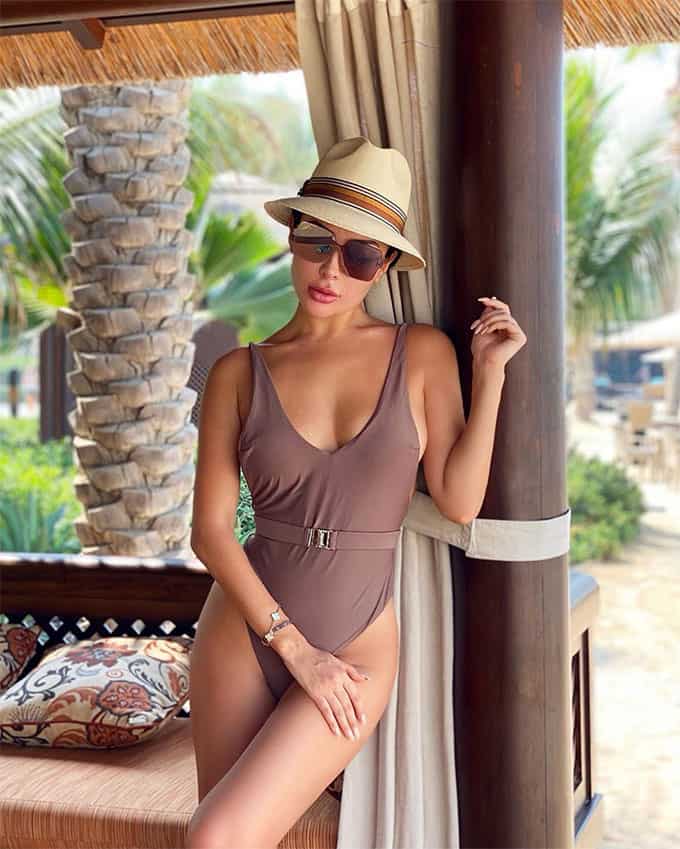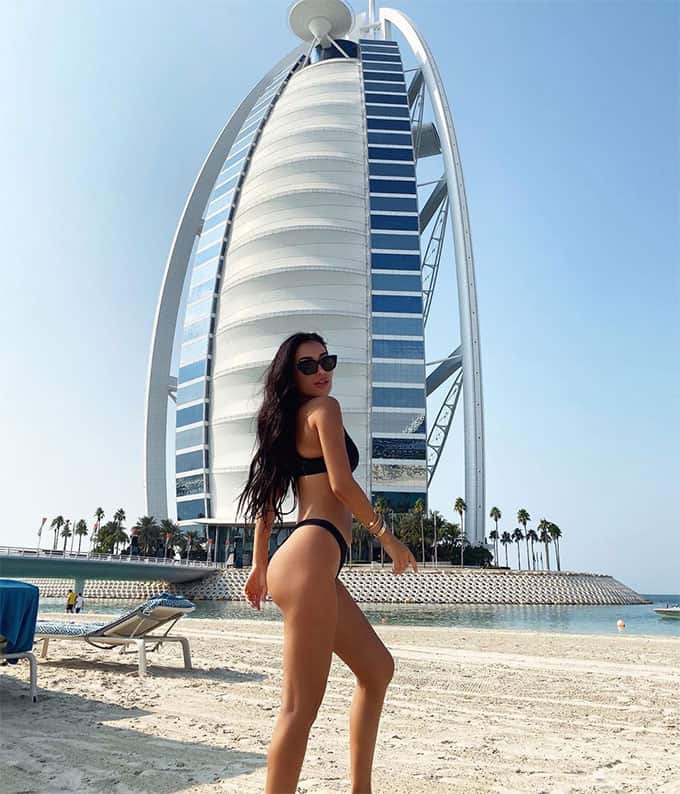 With more than 430,000 followers of Instagram and perfect face and body, Bota is giving other beautiful Kazakh women a run for their money. This gorgeous lady was born in Zhezkazgan and loved to dance when she was a child, especially folk dancing. However, the world had other plans for her, and she's now one of the most successful Kazakh models in the world.
The year 2017 was a great time to be Bota. She signed a contract with Dolce & Gabbana, setting herself up for success in the following years. Since then, she has been using modeling as her main source of income. It's said that she's worth up to a whopping 5 million dollars!
Be that as it may, Bota is focusing her attention on social media as well. With as many followers as she has, she is one of the most famous Kazakh influencers, too, often sharing photos of her travel adventures, latest photoshoots, and hot bikini sessions.
---
Aynur Toleuova
Model, Miss Kazakhstan World 2013, Instagram Star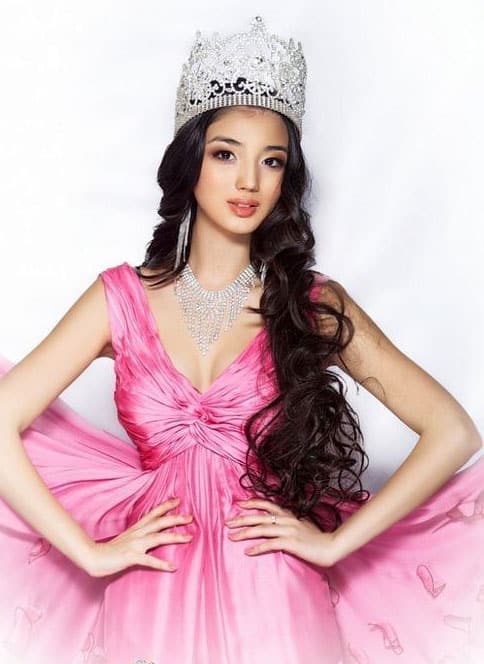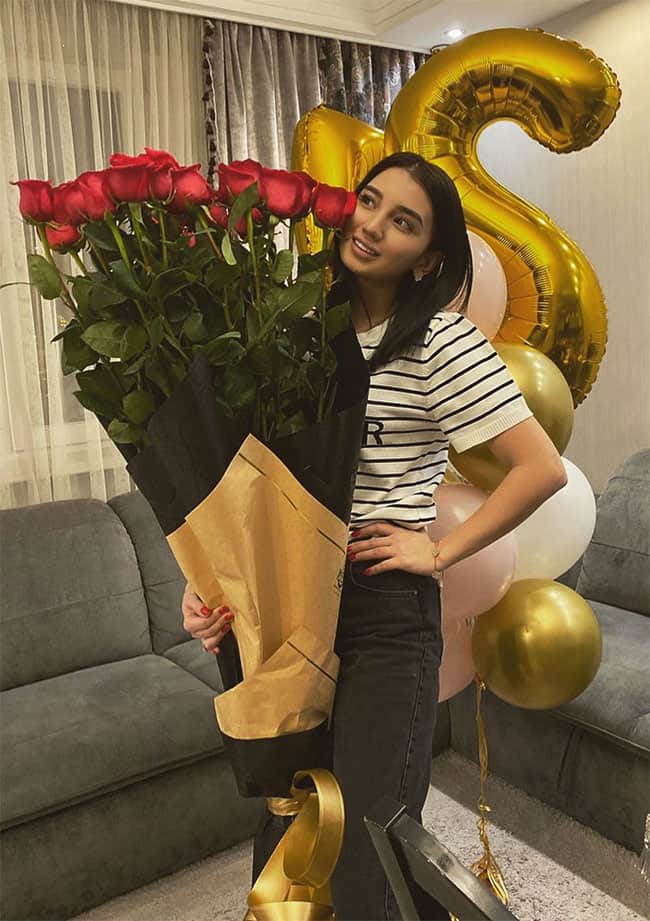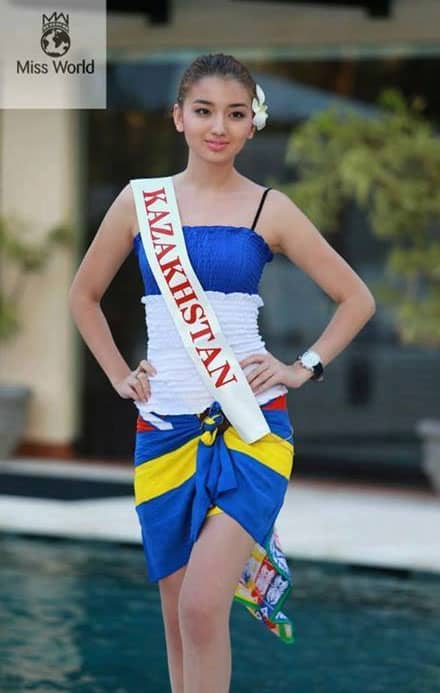 Born on February 4, 1995, Aynur is a famous pageant queen and Instagram influencer.
This little Aquarius first rose to prominence after taking part in Miss Kazakhstan in 2011. She took the crown and opened the doors to a wonderful, and most importantly, lucrative modeling career. What's more, her success also gained her many fans all over the world.
Her influencer career has kept her in the limelight so far. Apart from her many modeling jobs and being a makeup and cosmetics spokesmodel, Aynur is earning a huge income by promoting different brands on Instagram.
From detox plans and clothing to kids' stores and beauty salons, there's nothing Aynur cannot sell. Luckily, her looks help keep the focus on her every move. This raven-haired vixen is still smoking hot, even after becoming a mother!
---
Victoria Kern
International Female DJ, Singer, Model, Actress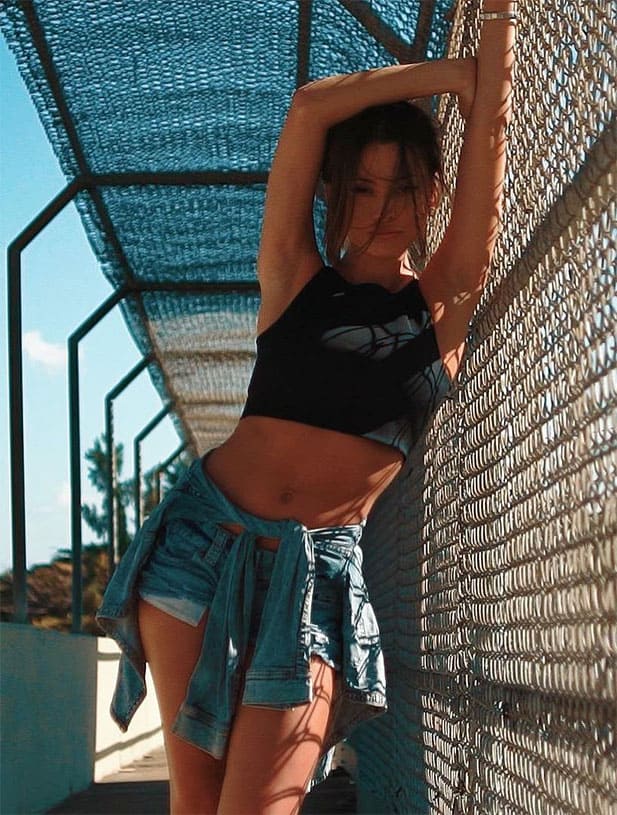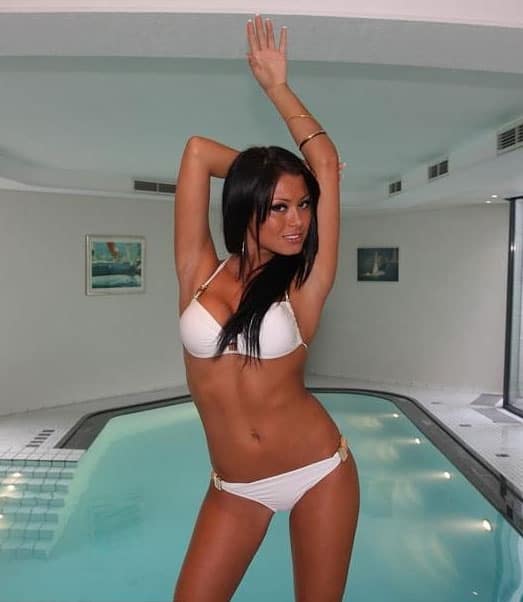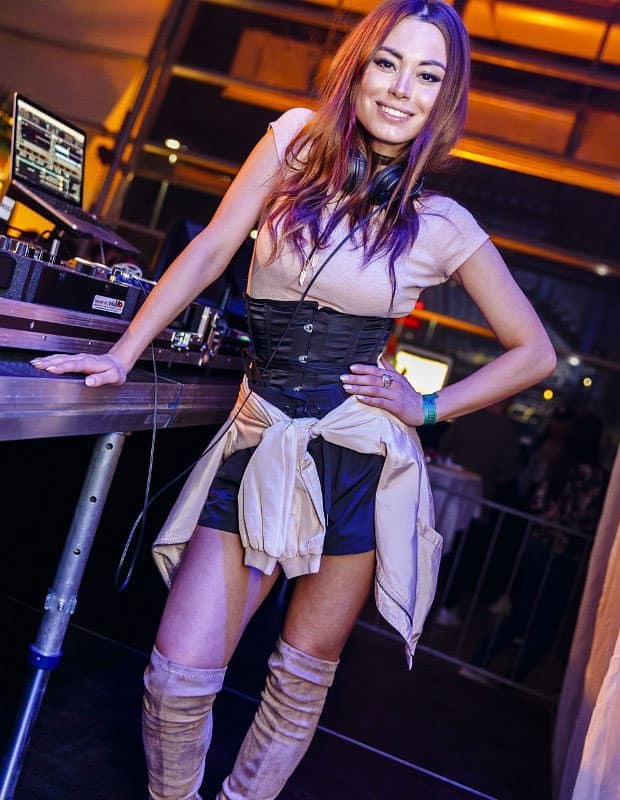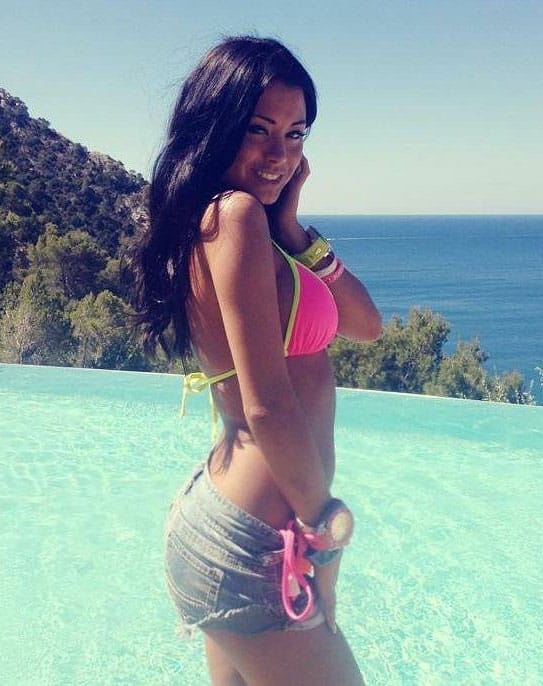 The beautiful Victoria Kern's life was a true rags to riches story. When she was a little girl, she lived on a farm in a small village. Then, at the age of seven, her parents decided to move to Germany to try to give their children a better life.
At the beginning of her career, Victoria worked as an event manager. However, soon enough, her sexy body and gorgeous face gave way to new opportunities.
She started working as a model and dancer, as well as a presenter on VIVA. Yet, her big break came when she appeared in the music video for RIO. feat. Nicco – Party Shaker.
Since then, Victoria has collaborated on various songs with the DJ duo Bodybangers and even started DJing herself in 2016.
---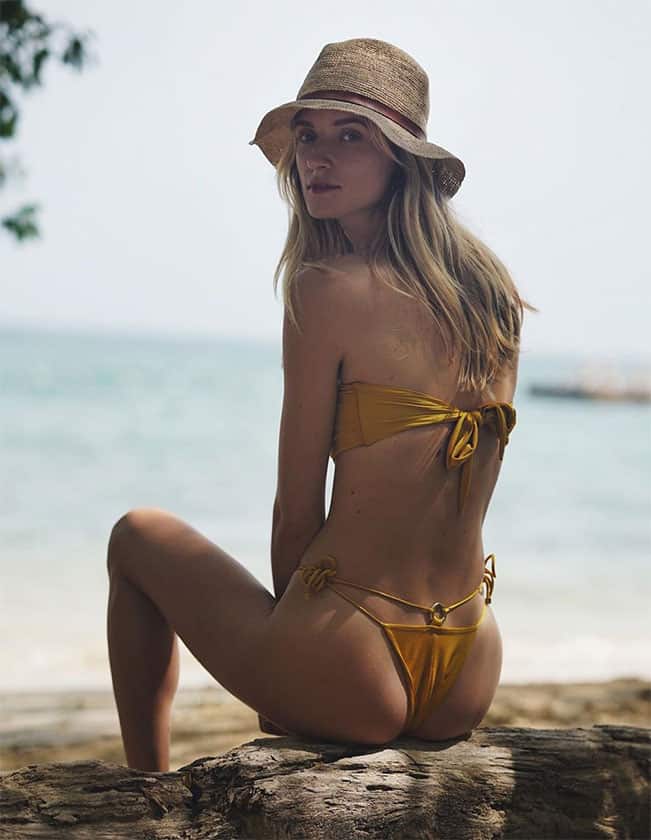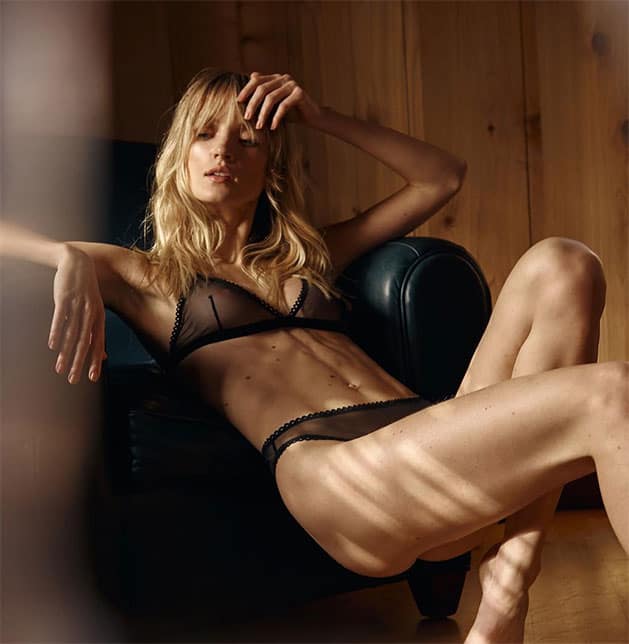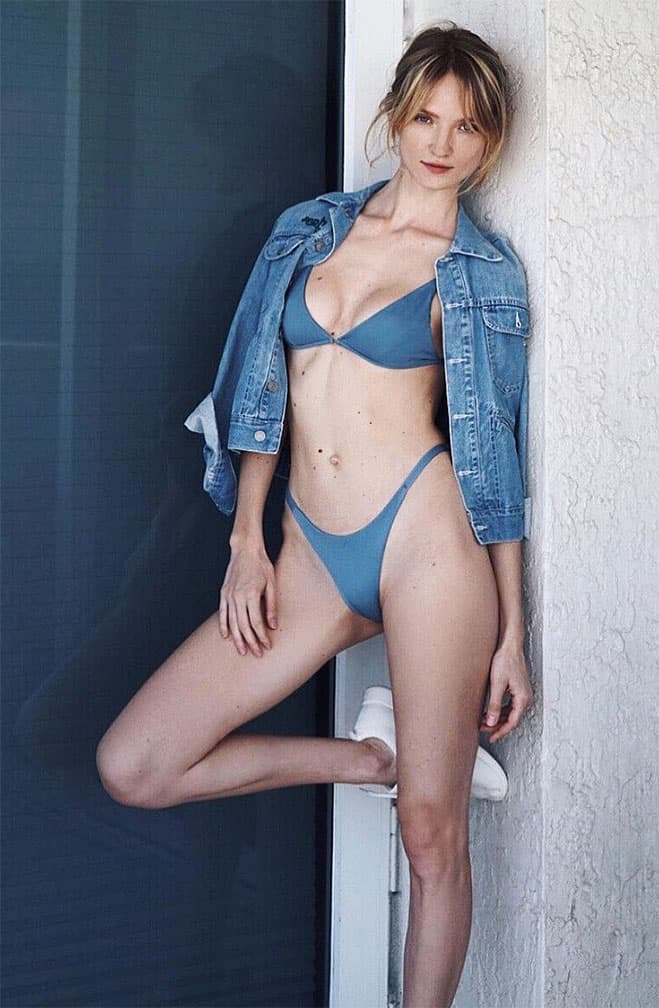 Born in 1990, Alek has been making waves in the modeling world since 2006. That year, she signed with Next Management, becoming a sought-after runway commodity for many designers.
Alek debuted on the runway in 2007 by walking the ramp at the fall Eley Kishimoto show. In 2008, she was even more successful, appearing in magazines such as Bon, Italian Elle, and Japanese Ginza.
She also walked the runway for the likes of Roksanda Ilincic and Christopher Kane, as well as modeled for Blumarine's pre-fall ad campaign in 2009.
Today, Alek has more than 24,000 followers on Instagram. She is still working hard on making a name for herself in the modeling world. In addition to that, she has a personal blog, Love, Alek, where she shares her thoughts on life, love, and the modeling world, showing her audience that there's more substance to her than meets the eye.
Although she's a stunning woman, no doubt, it's fantastic to see she's quite sensible, not to mention aware of her flaws and virtues as well.
---
Diana Ordabekova
Instagram Star, Model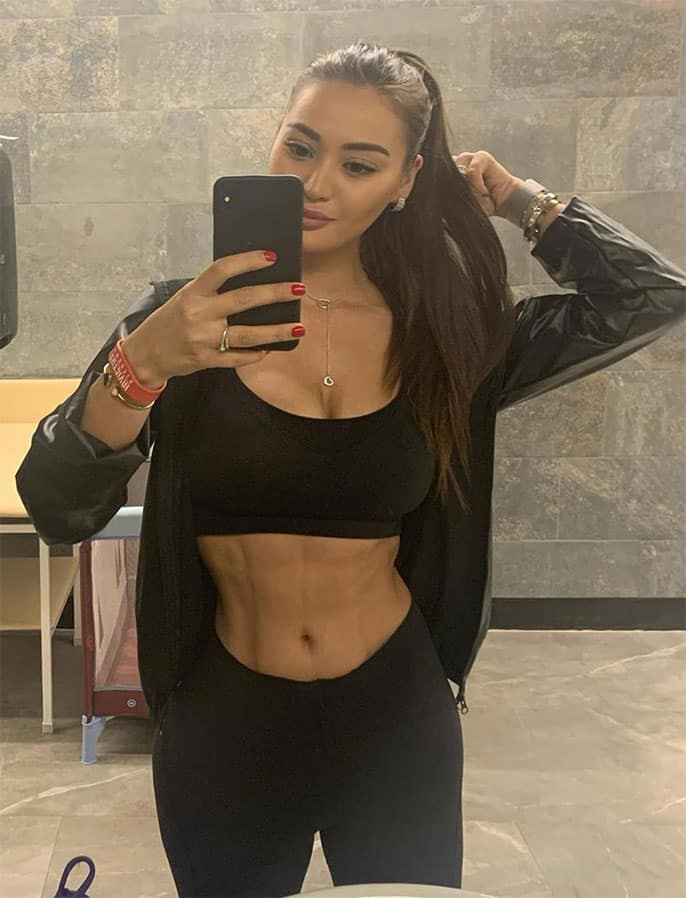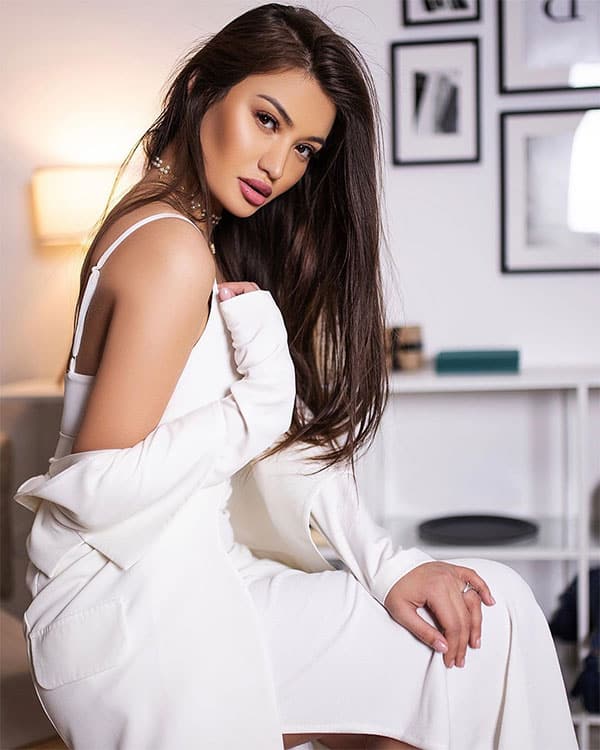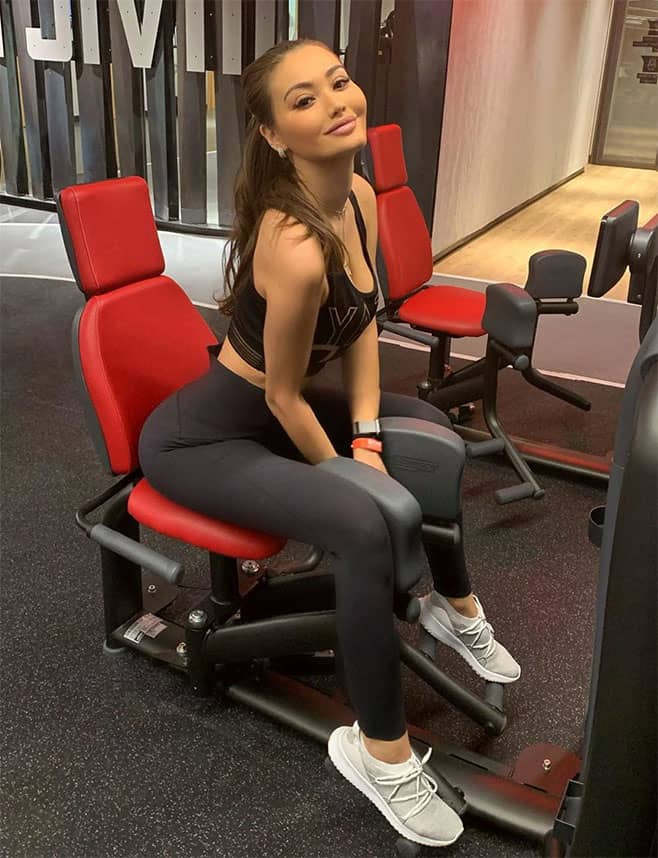 Joining the ranks of other beautiful Kazakh women on our list is Diana Ordabekova, a world-famous Instagram star. Born in Almaty in 1993, she rose to prominence and became a social media sensation due to her luscious long hair and flawless features.
However, that isn't to say that Diana only has her appearance going for her. In fact, this beauty attended Cardiff Metropolitan University in Wales. Better yet, she has worked for the Ministry of Foreign Affairs!
Right now, Diana has over 630,000 followers on Instagram and often posts photos from her everyday life and her modeling jobs. It's not uncommon for her to post bikini photos or take pics at the gym. She also frequently joins forces with different brands and promotes various products, from lingerie to cosmetics. She even became a brand ambassador for Guess in 2019!
---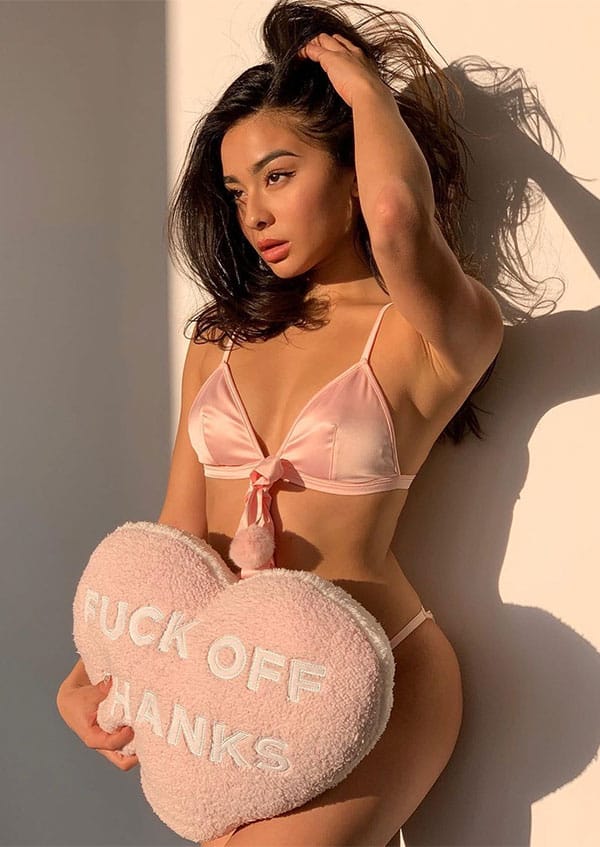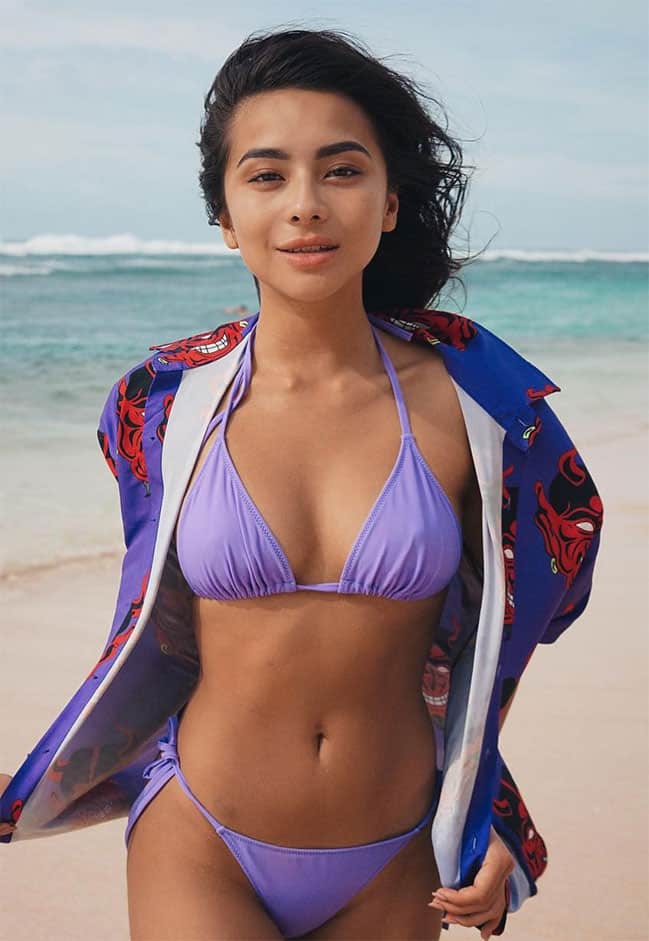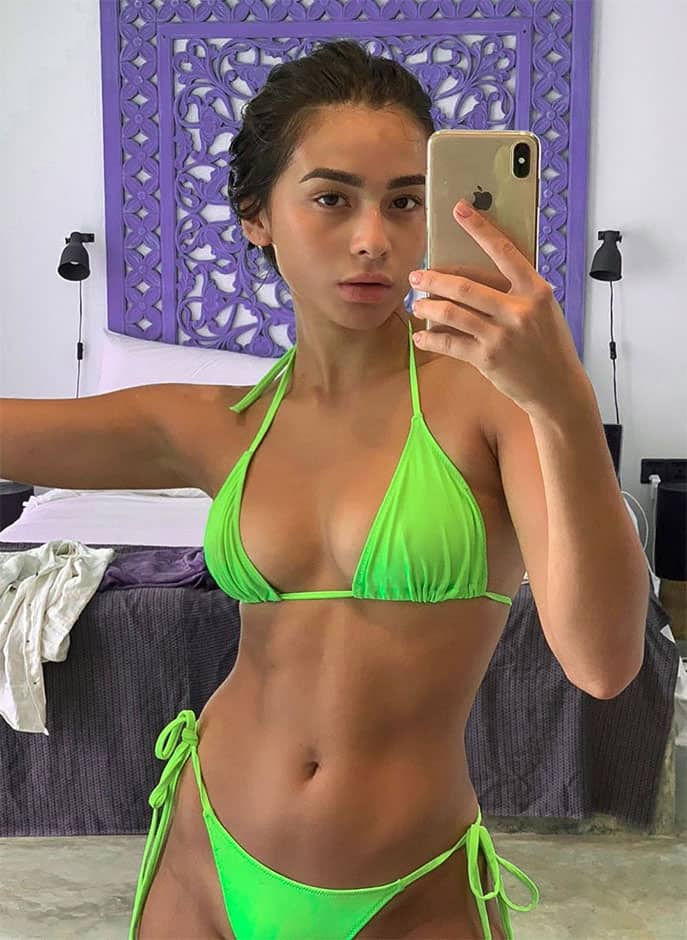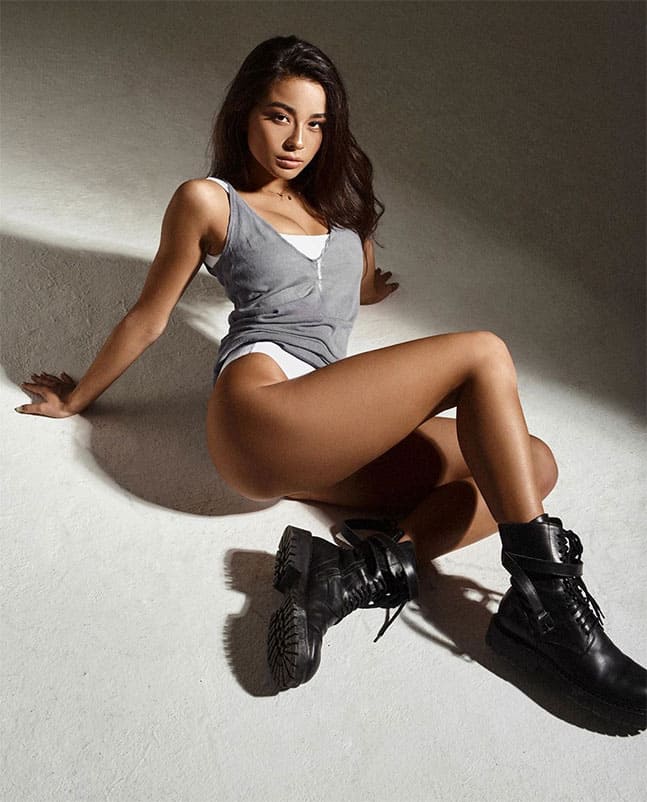 Even though she is only 1,65 m tall, Diana was ambitious enough to become a successful model. Her origin (she's half-Kazakh, half-Russian) has allowed her to become a recognizable face in the beauty world and earned her various sponsorships with brands such as Garnier.
However, it is her career as an influencer that has made her world-famous. When talking about beautiful Kazakh women, she's the first person to come to mind. With more than a million followers, she is a true Instagram star who can boast with paid partnerships with famous brands such as Schwarzkopf.
Furthermore, Diana is a true master when it comes to keeping things fresh on social media. Her photos show that she's the classic millennial, but she loves spicing it up with a few sexy photoshoots here and there!
---
Aizhan Baizakova
Actress, Social Media Celebrity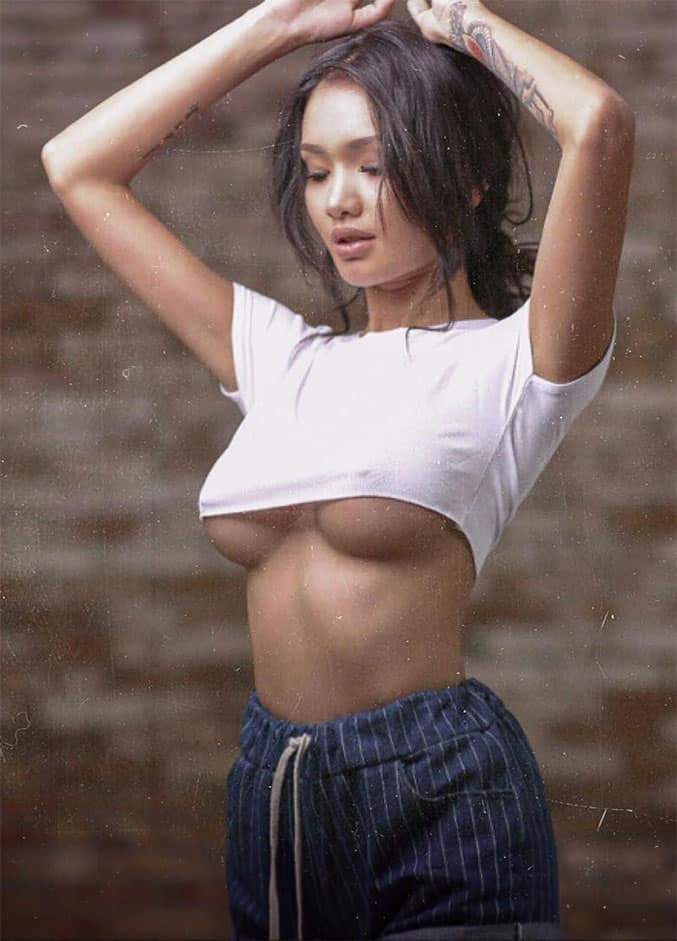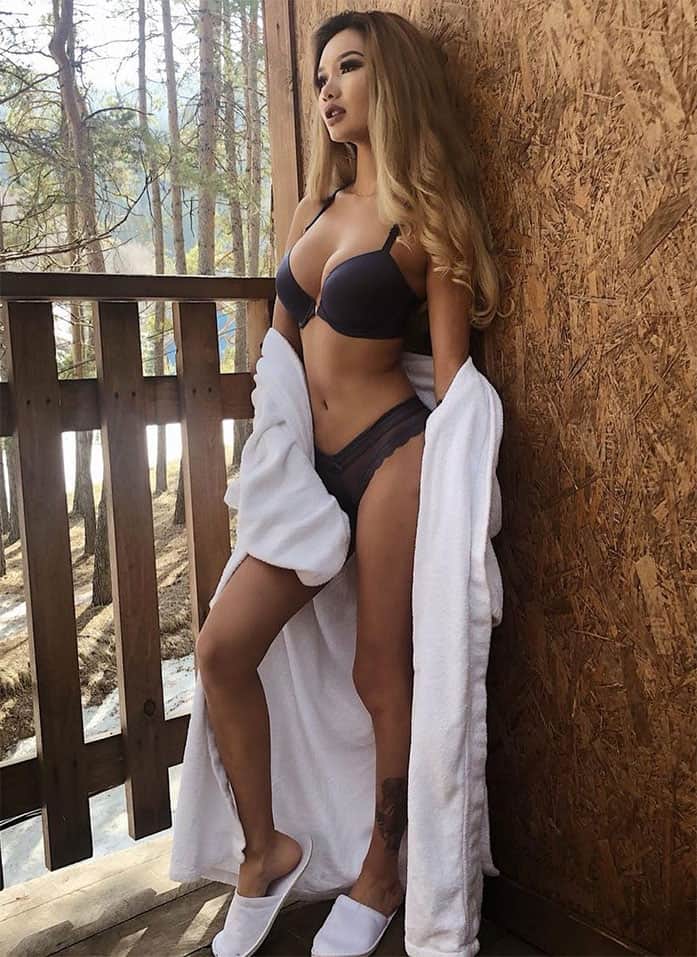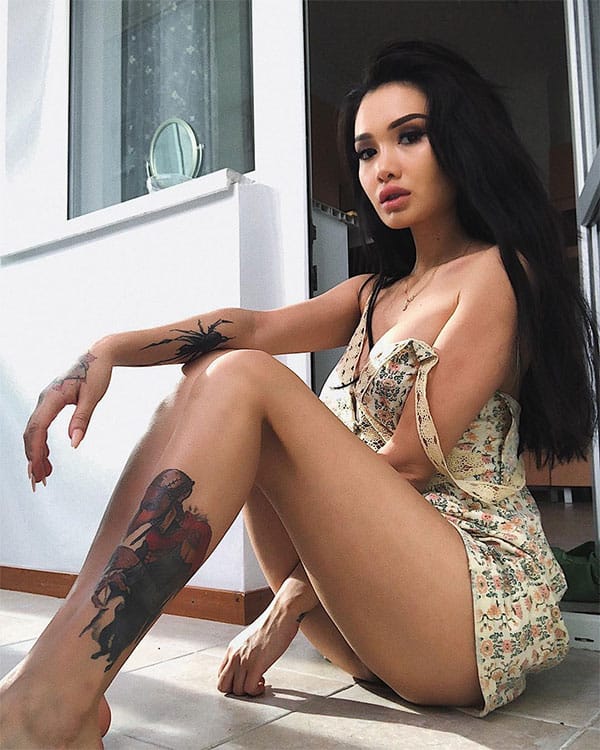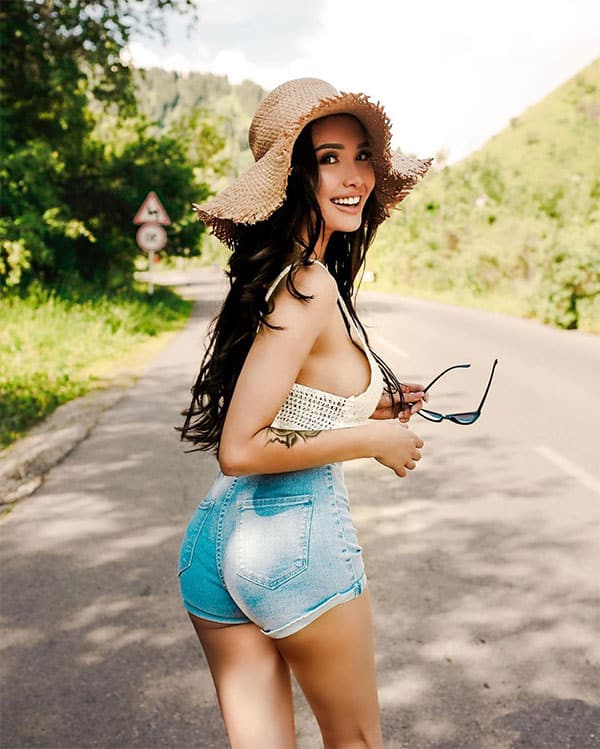 Although she isn't as famous as some other beautiful Kazakh women on this list, Aizhan Baizakova ought to be mentioned nonetheless. As a social media celebrity and actress known for Бір сен үшін, she has been trying to carve out a career in her native country.
Alas, controversy follows Ms. Baizakova, and she is famous mostly because of her 2018 arrest. After a party at an Almaty nightclub, Zakova, got a bit out of hand, she was thrown in jail for three days and publicly shamed for not acting as a proper Kazakh woman.
Luckily, Aizhan hasn't let the haters stop her from doing her thing. With more than a million followers on Instagram, she's as popular as ever and regularly posts photos from her daily life, as well as her various modeling jobs.
---
Fariza Yesskermesova
Model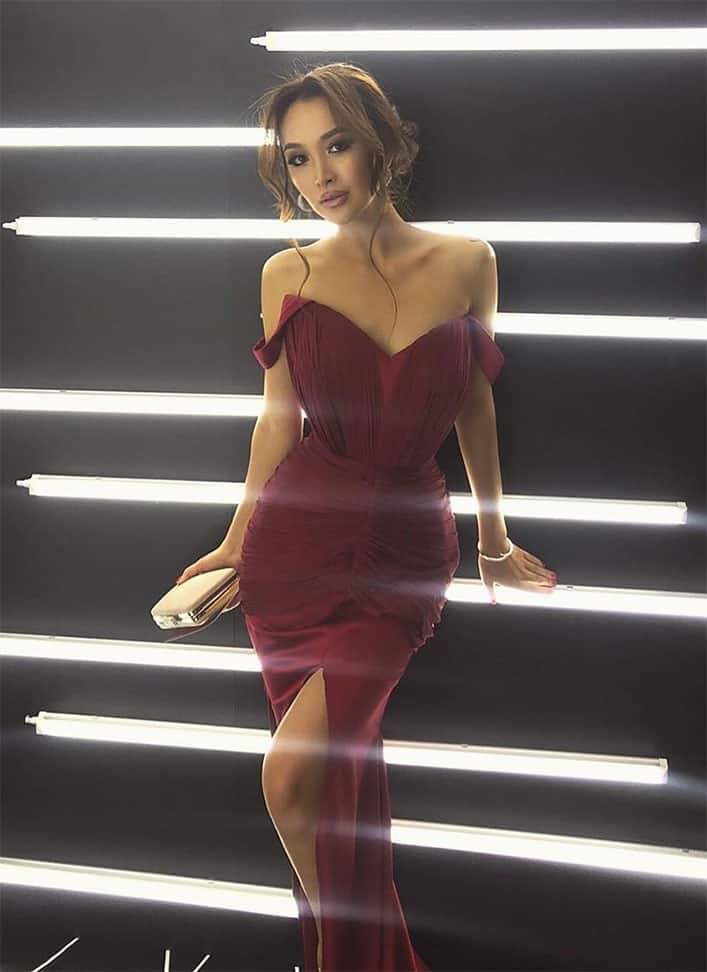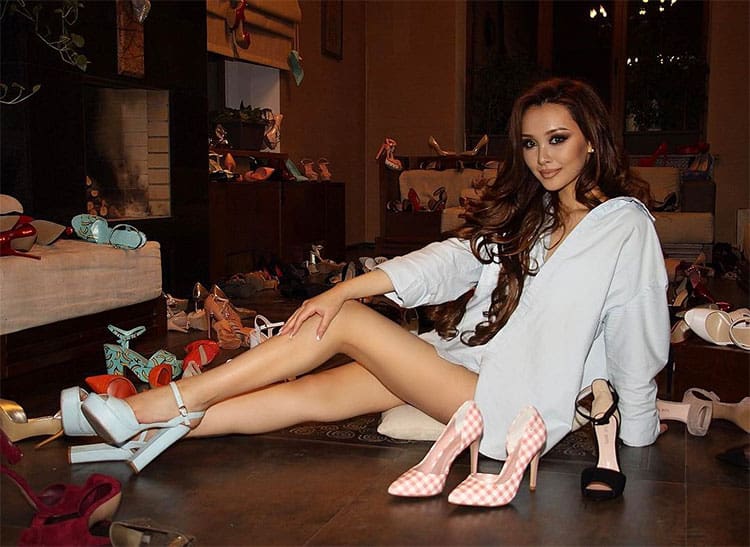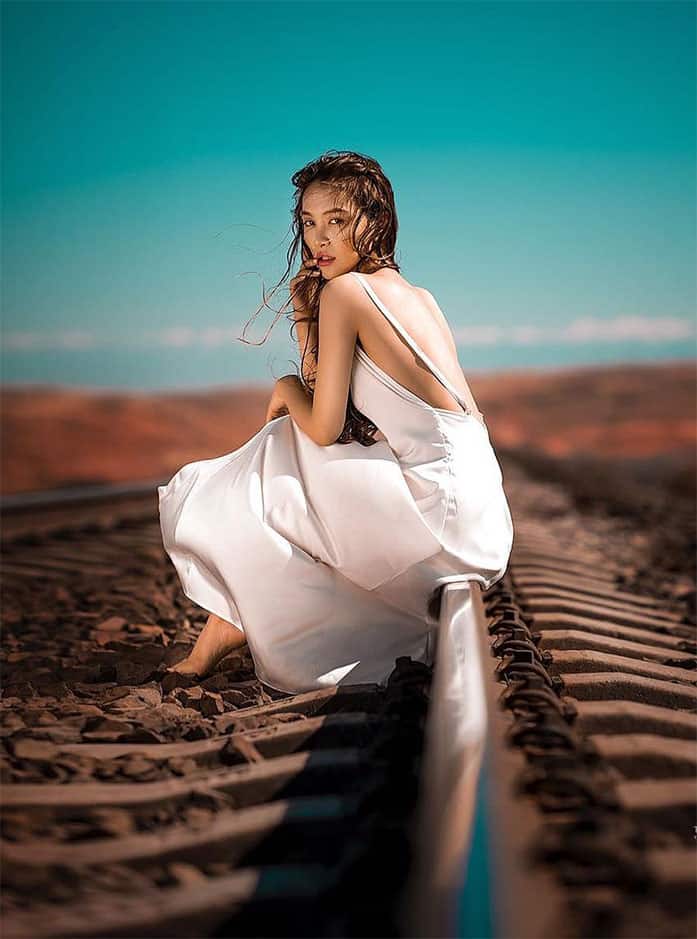 Though hot Kazakh women are not that uncommon in the music industry, with her angelic face and lovely curves, Fariza definitely stands out.
Fariza is a member of a band called Jayrun but has recently come out with a single called Неге. Since January 29, the music video has been seen more than 40,000 times, clearly indicating that her solo career should be a huge success.
At the same time, Fariza is keeping herself busy by focusing on building her influence on social media, as well as boosting her acting career. Most recently, she starred in Steppe Eagles.
What's more, she is often promoting brands such as Syoss and Dior on her Instagram page, where she also isn't shy about posting her sexy photos and even makeup-free selfies.
Why Not Date A Kazakh Girl?
So, these women are stunning, but why shouldn't you date a Kazakh girl?
Sure, it is way out in the middle of Central Asia, but this is not 1800 when it might take two years to get there if you could avoid the bandits. Today, even with some flight delays, you can be in the capital, Nursultan, in seventy-two hours from anywhere on earth.
And these women want to meet foreign men. Why? Well, for instance, Kazakh brides are still often kidnapped by their future husband, particularly in the countryside. Yeah, that is ridiculous, This tradition was crushed out during the Soviet-era, but it has reemerged since the country gained independence and it helps explain why so many gorgeous Kazakh brides want to meet foreign men.
Also, our favorite agency A Foreign Affair has some stunning Kazakh women that it represents. That means you can get competent, honest help to meet a woman in Kazakhstan. Check out our A Foreign Affair review and think about the possibilities.