The women in this country prefer foreigners. Age doesn't matter, but money does speak volumes. Some of the girls you will see are simply stunning.
Like most South American women, there is a trend towards 'curvy' as being feminine rather than the "pencil thin is beautiful" philosophy.
Wouldn't you love to date one of these amazing ladies? Click on the photos below and you can start that process. International dating is where dreams become reality.
Because of the ethnic mix, variation is obvious in all aspects of their looks, but when we start picking 20 of the hottest, you can be sure that every one of them is going to make your heart beat faster.
NOTE: If you want to do more than just look at pictures of hot Dominican girls, be sure to check out our Dominican Dating Gallery.
---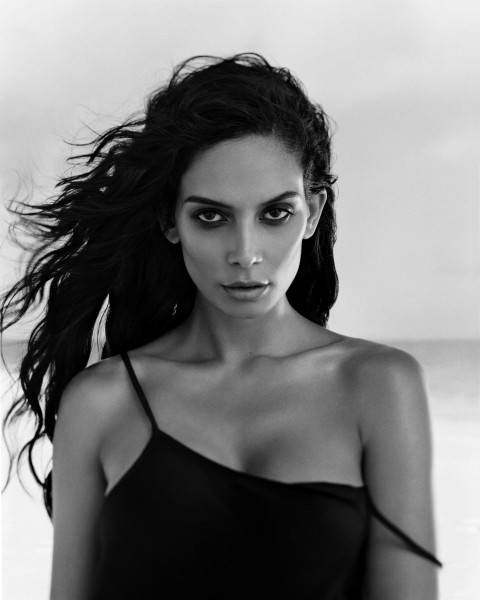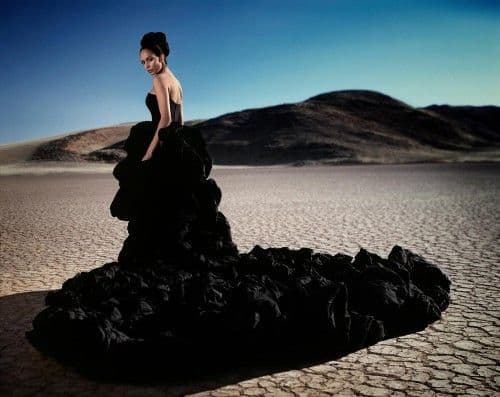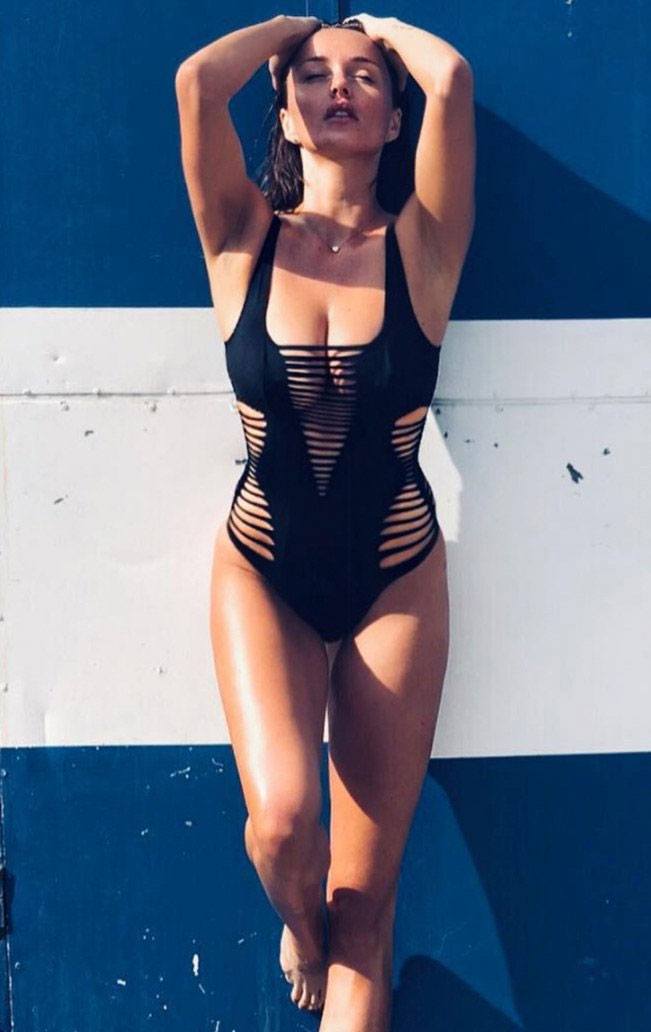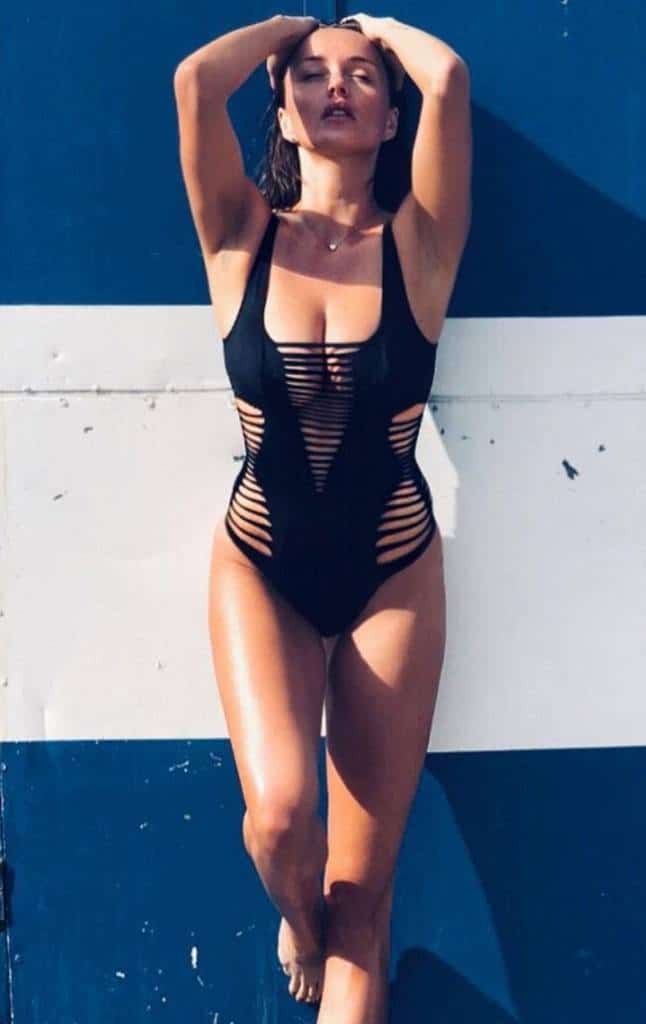 While Melody Jimenez was born in Santo Domingo, she grew up in Spain and the Dominican Republic. Her Spanish father and Dominican mother saw to it that she had modeling and dancing classes. She also took classes in etiquette and elocution.
As a result of this training, she won a prize in a child beauty pageant when she was 11. The lovely girl then went on to win many titles. She was also a runner-up in many beauty competitions.
While still a teenager, Melody began working as a commercial model. She has since done photoshoots for many magazines around the world. From 2011, she has taken part in fashion projects with her spouse, who is a photographer from Poland.
While working in the fashion world, Melody studied Tourism Management. She also speaks many languages. Besides her native Spanish, she knows Catalan, English, French, German, and Polish.
---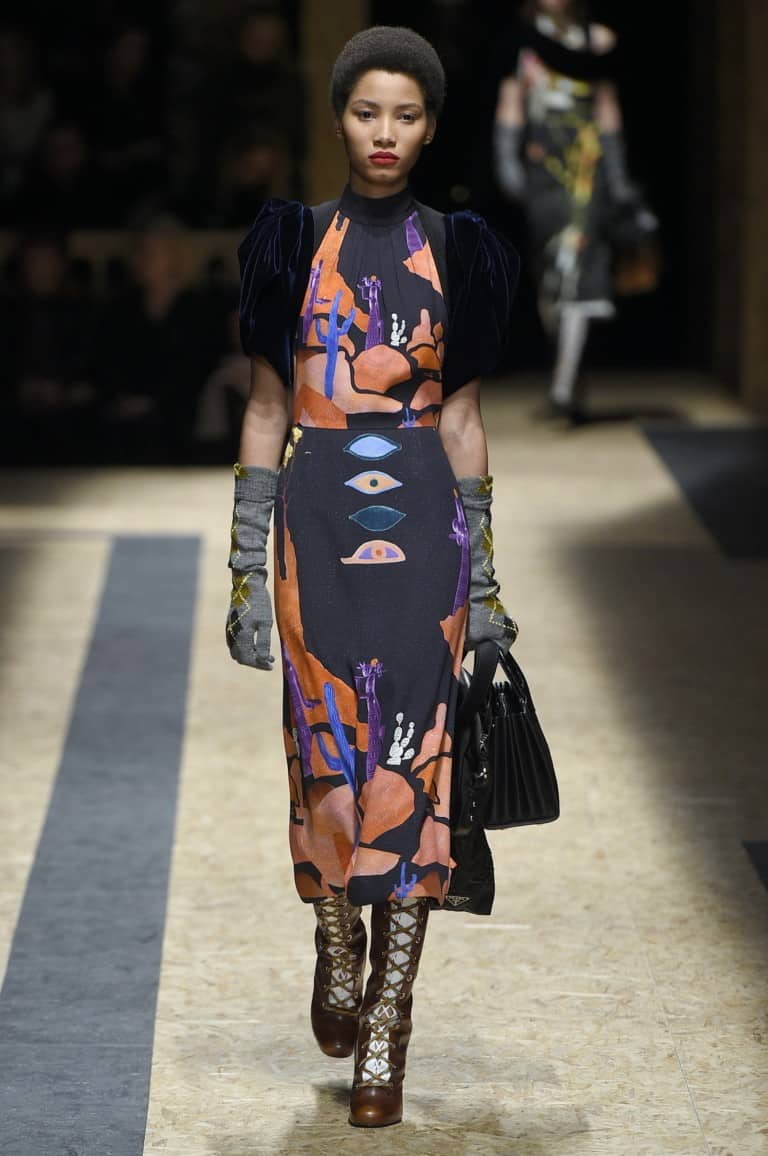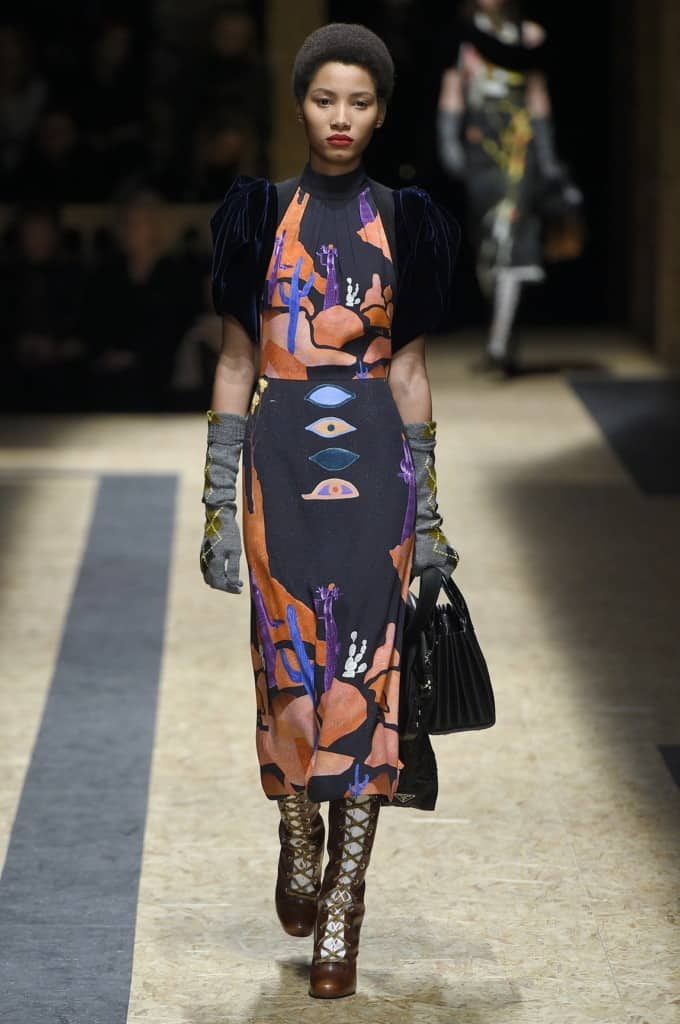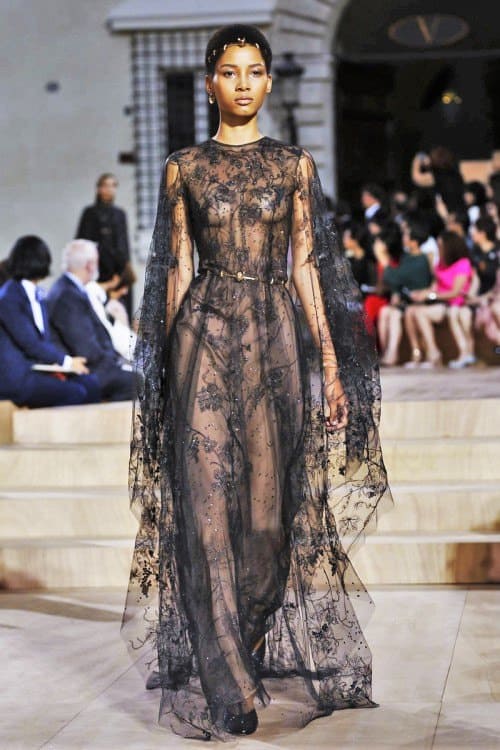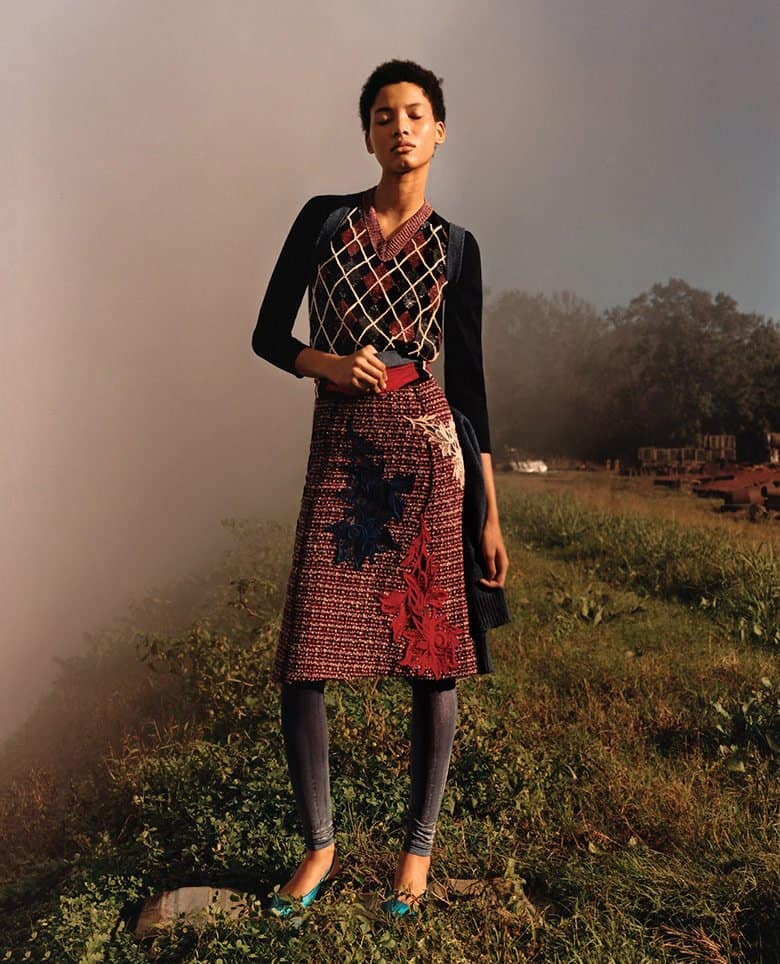 Lineisy was born in Santo Domingo, where her single mother raised her on her own. When she was 14, modeling scouts spotted her in an amusement park. However, her mother did not allow her to take up any offers until she turned 18.
In 2015, the tall, brown-eyed Dominican began her modeling career with an exclusive contract with Prada. With her striking good looks and a natural afro hairstyle, she became an instant hit. She has since appeared in magazines like Vogue and modeled for brands like Chanel. What's more, she has walked the ramp in fashion shows for some of the top designers.
Currently, she ranks amongst the top 50 models in the world. However, after her modeling career ends, Lineisy wants to be a fashion designer and start a clothing line.
---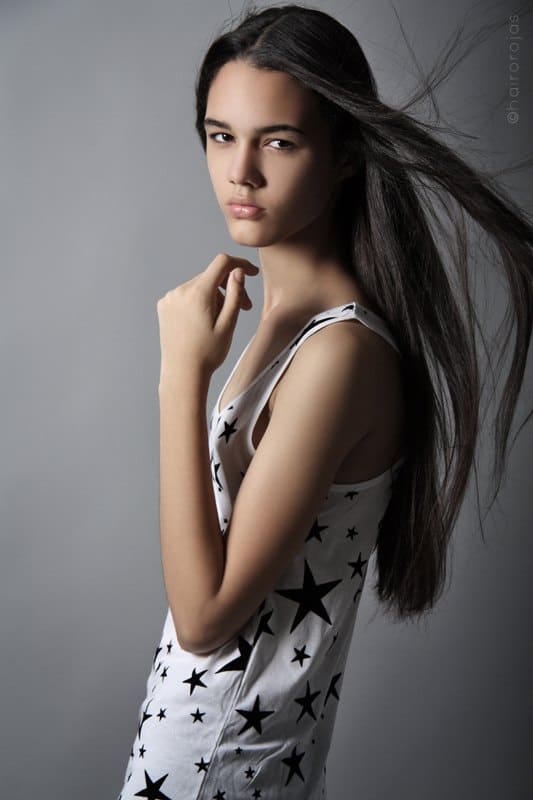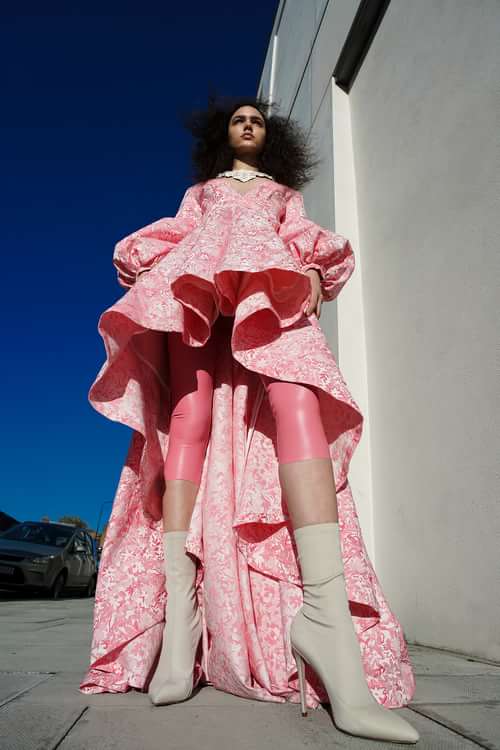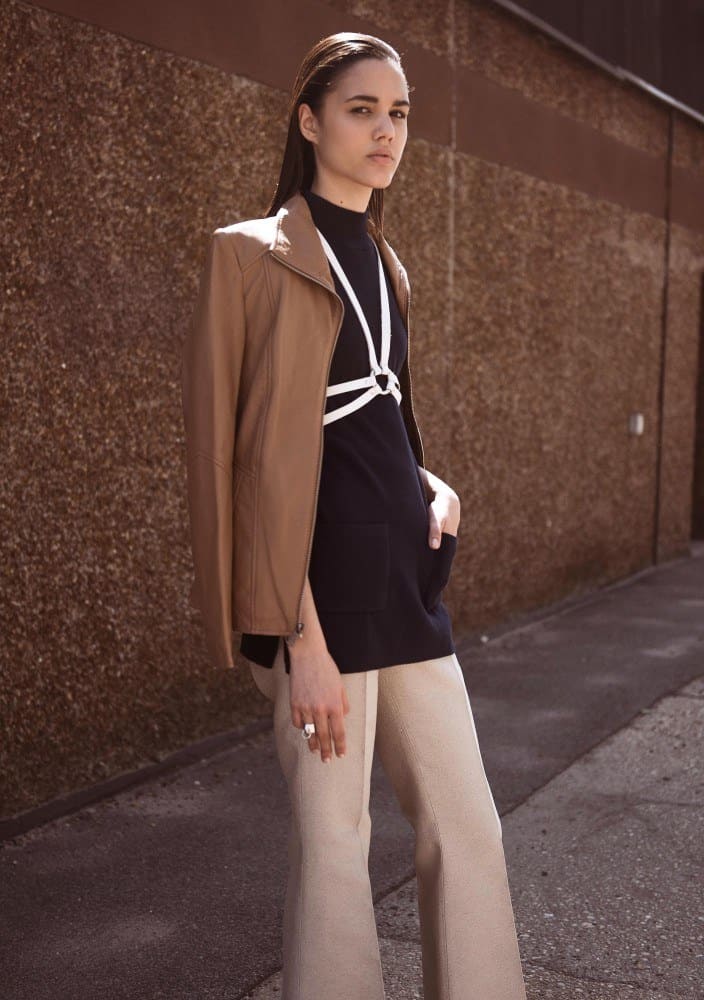 Tall and lovely, Mily has a German father and a Dominican mother. When she was 14, Sandro Guzman of Ossygeno Model Management saw her shopping in her hometown of Higuey. He took the young girl on as a client, and she began modeling.
In 2011, she was the Dominican Republic's contender at the Elite Model Look World Finals.
Since then, the brown-eyed beauty has done shows for Chloe, Tommy Hilfiger, and other top brands. She has worked with fashion houses like the Italian Costume National. Furthermore, she has been in photo shoots for Jute Magazine and many other magazines.
Miley likes traveling around the world. Luckily, as part of her work, she can visit various countries. In addition, she is active on social media and often posts selfies and other photos for her fans.
---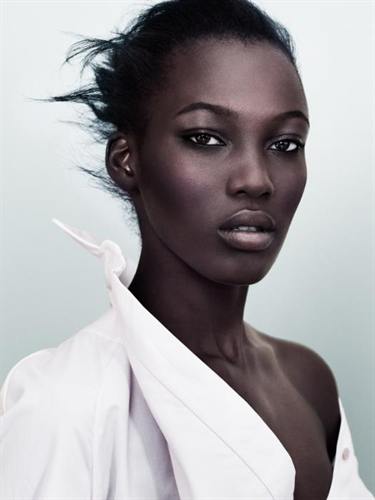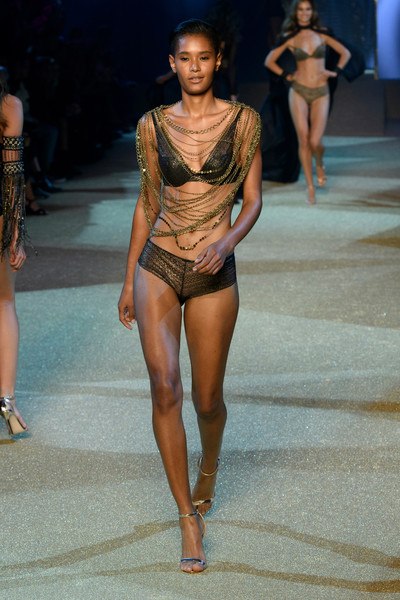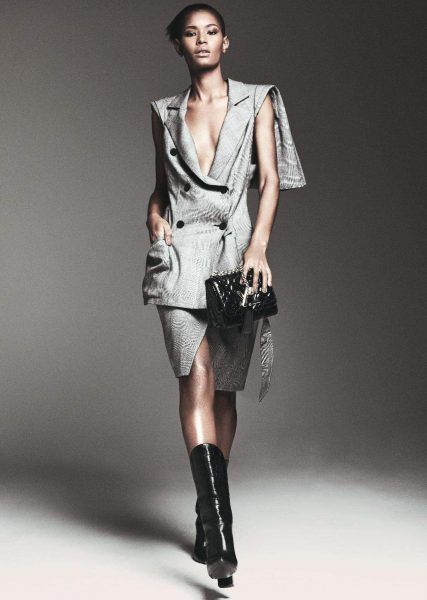 The Dominican Republic is famous for its warm weather, beautiful beaches, and curvy girls. Yet, Ysaunny Brito is an entirely different type of woman. Back in her country, she never thought she could become a well-known name in the fashion industry.
However, once she won the Elite modeling contest when she was 18, she quickly jump-started her career in Paris, France by collaborating with brands such as Kenzo and Ralph Lauren.
Since then, she has become quite popular not just on runways but on social media too. She has more than 26 thousand followers who can enjoy her beauty every day. In addition, she frequently posts about her projects and runway appearances.
In fact, that's precisely what has allowed herself to stay in the spotlight in the fashion industry and walk for numerous designers and fashion companies such as Jean Paul Gaultier, Balmain, and Etam.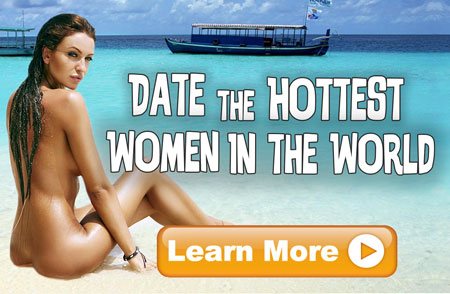 ---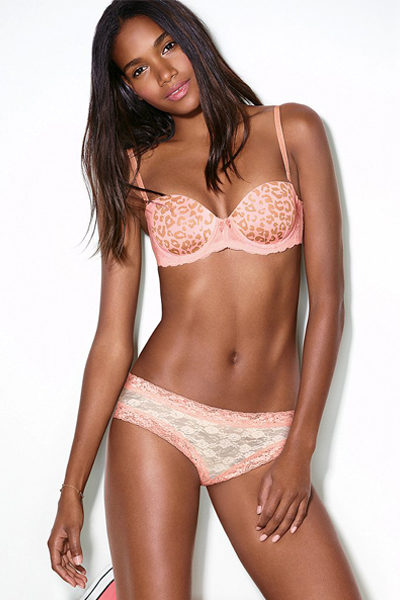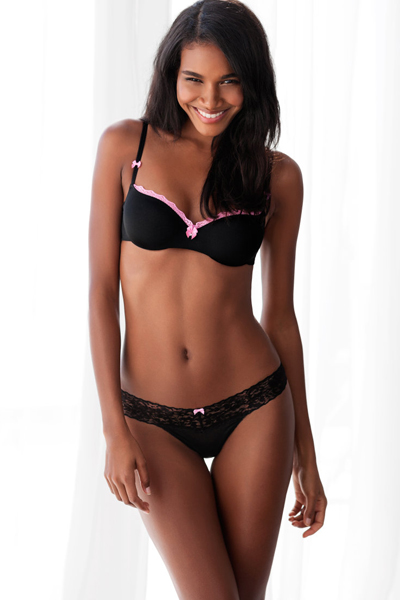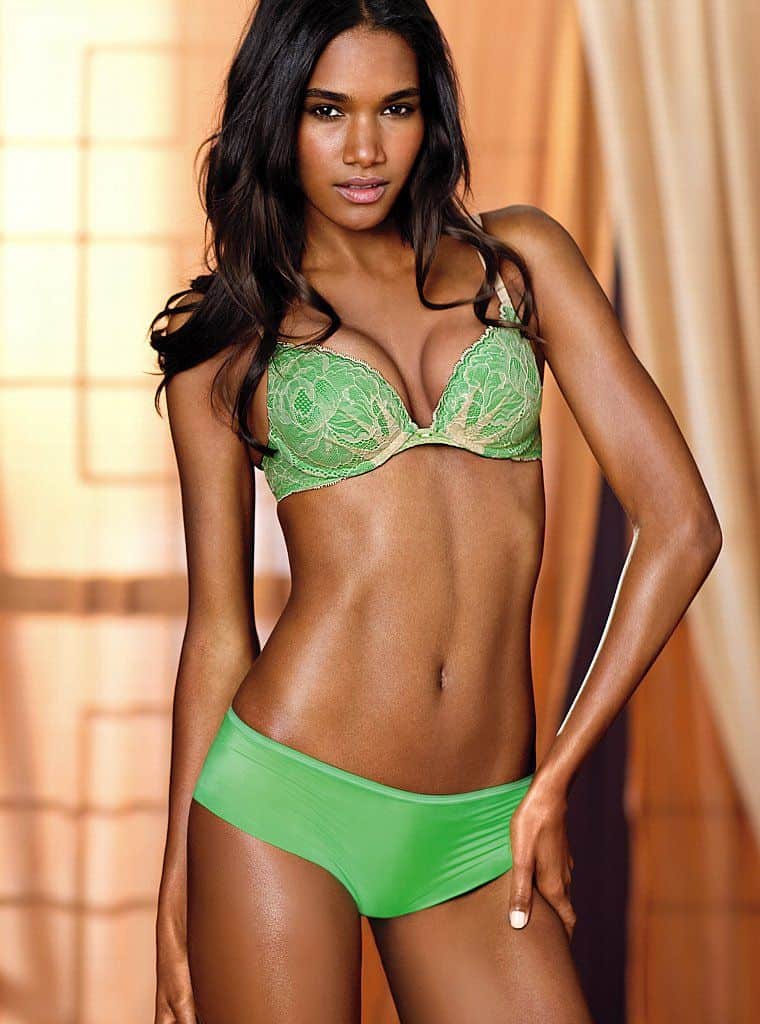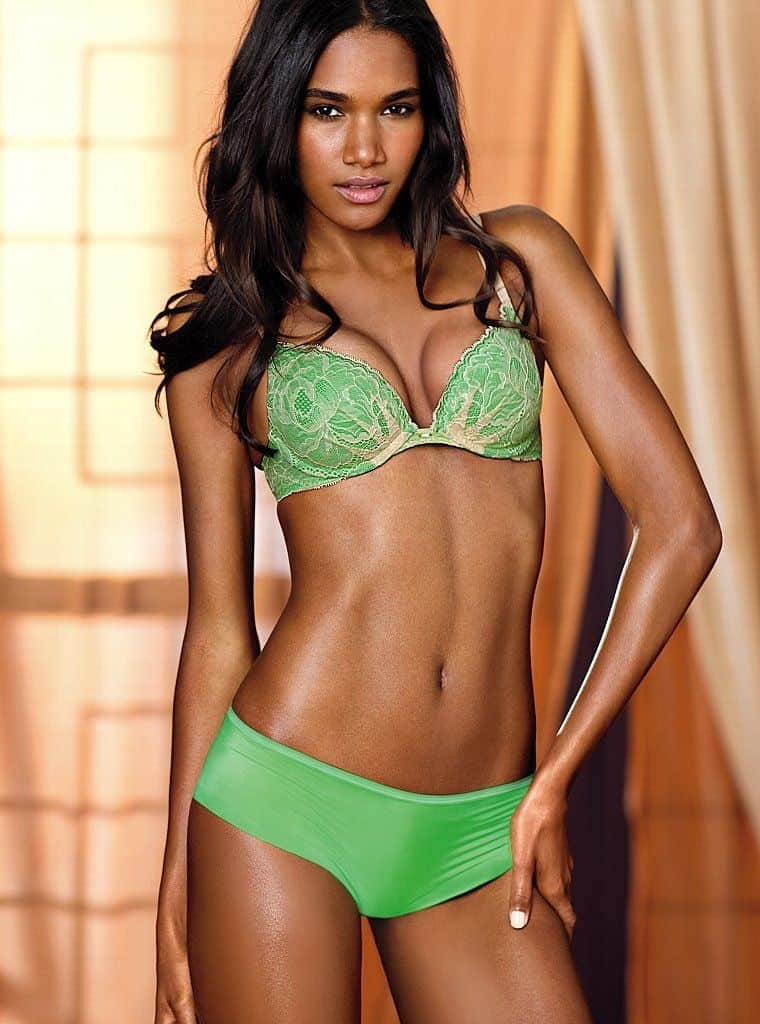 Arlenis is a great start for Dominican women. Dark skinned, sensual body, and a supermodel as well. She has graced every catwalk and modeled everything from evening gowns to bikinis.
Born in 1989 in Montecristi, she moved to New York in 2008 and was immediately signed by a top modeling agency. She has been featured in Vogue magazine a few times. She started a foundation with her wealth to help kids with Diabetes in her home country
---
Claudia Cruz
Acress, TV Host, Model, Miss World 2004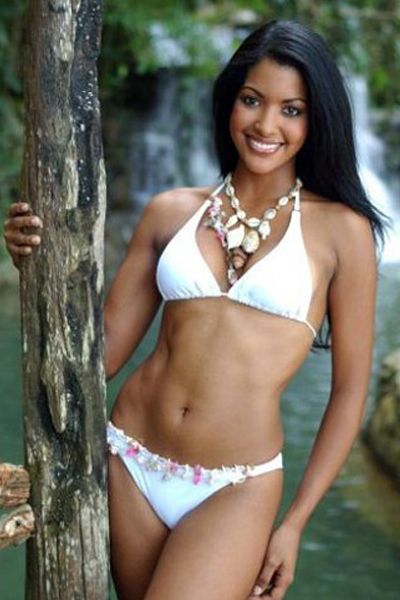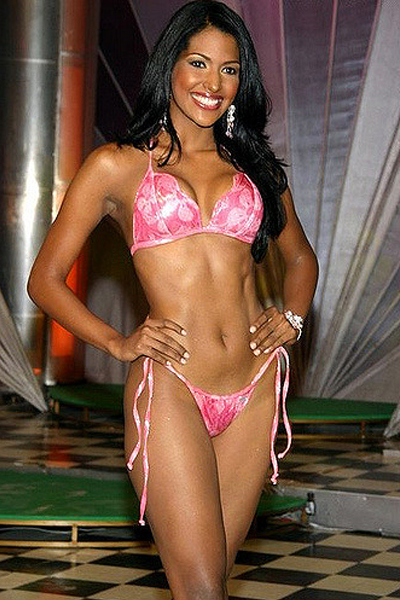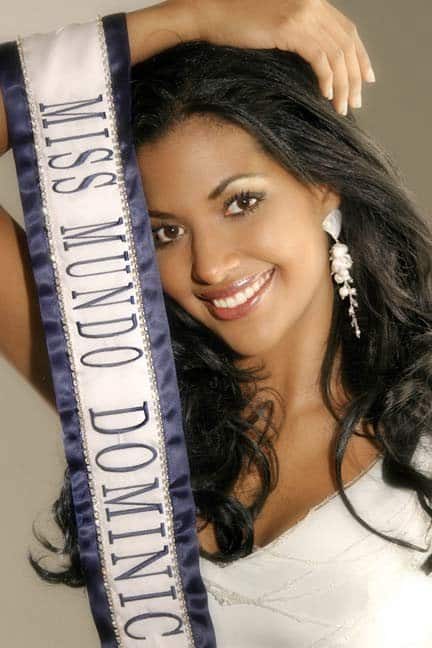 Claudia is classified as a model, TV host, actress and a beauty pageant title holder who represented her country in the Miss World contest in 2004. Claudia was born in 1986 and apart from her 2nd place in the Miss World pageant she won a couple of others that were held in the Dominican Republic.
---
Massiel Taveras
Presenter, Designer, Actress, Producer, Miss Dominican Republic 2007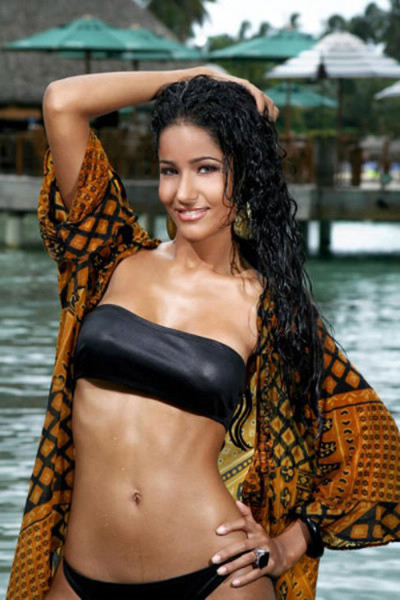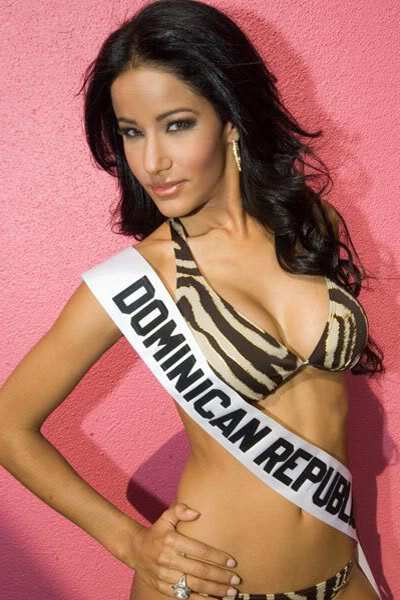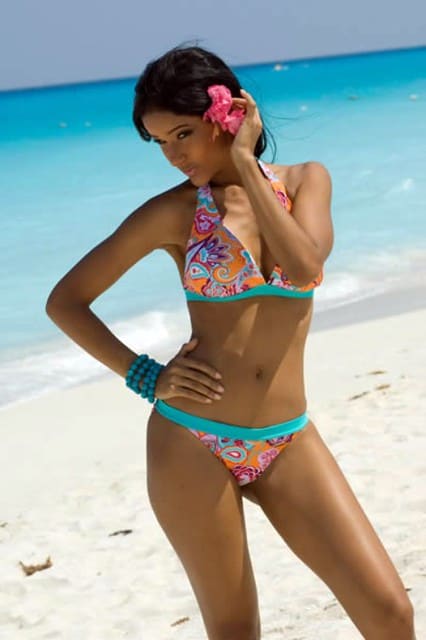 Tall and deliciously beautiful best describes Massiel Taveras. She was born in 1984 in Santiago and stands an elegant 5'8", making her serious model material.
She works as a presenter and designer as well as being an actress. Like a few before her, Massiel was crowned Miss Dominican Republic in 2007 and represented her country at the Miss Universe pageant in 2007. Sexy, hot and adorable.
---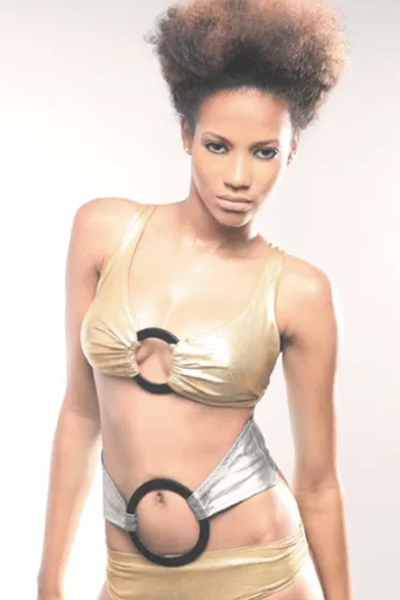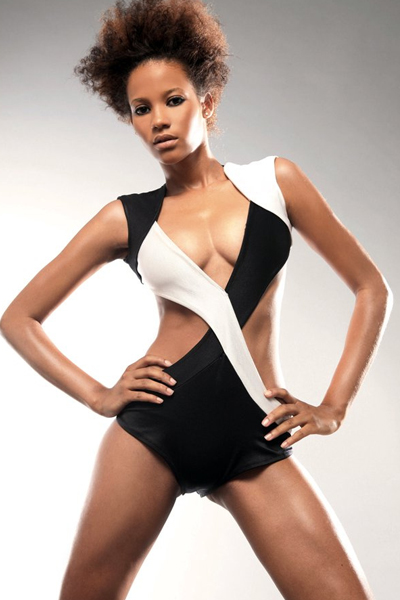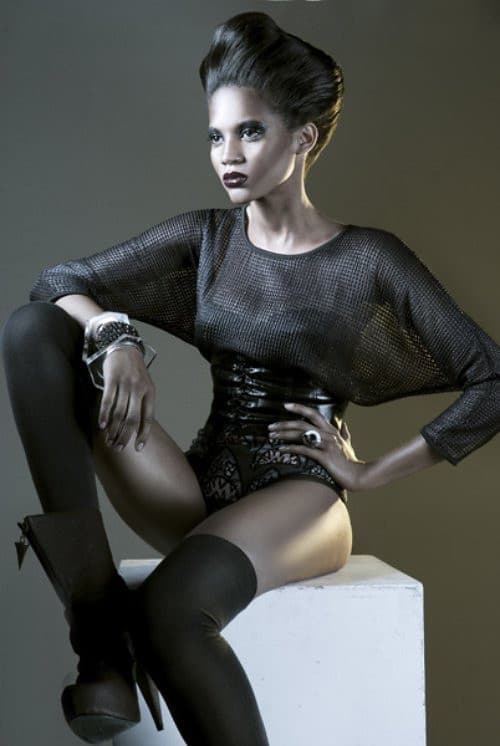 Yahina is a Dominican model, tall, and easily recognizable with her crazy hair. Another black skinned super model about whom not a lot is known. Not even a birthday or other info so we have a photo.
They say she has perfect legs. That's not something we can argue looking at the photo.
---
Zoe Saldana
Actress, Dancer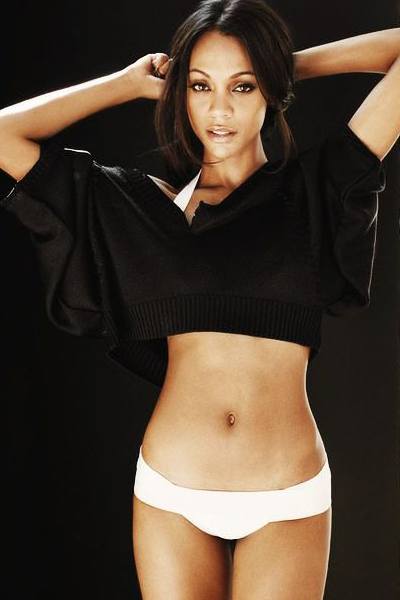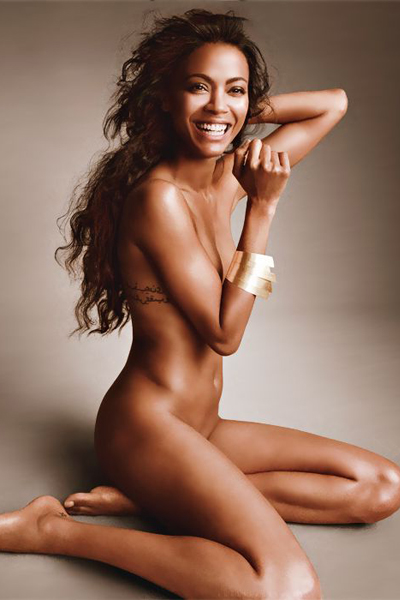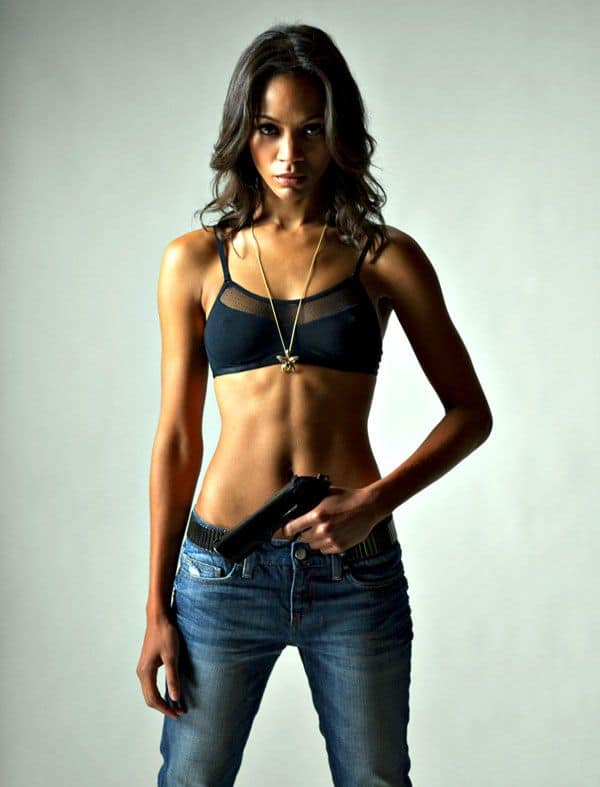 The biggest question surrounding Zoe seems to be the one about her ethnicity. She was actually born in New Jersey, USA, in 1978, part-raised in the Dominican Republic, the nationality of her father. She has come a long way when you look at the movies in which she has appeared.
Avatar, Pirates of the Caribbean and Star Trek, to name a few blockbusters. Her early career was as a dancer, and she debuted her acting career in Law and Order, a TV drama. She has also been a top model.
---
Amelia Vega
Actress, Singer, Model, Miss Universe 2003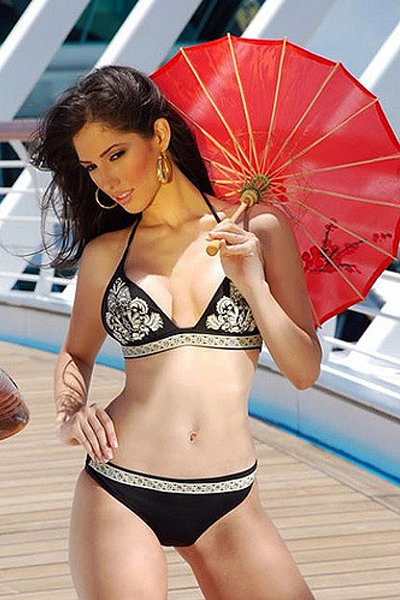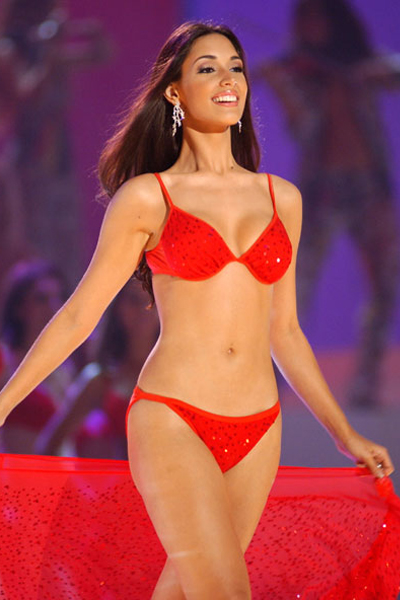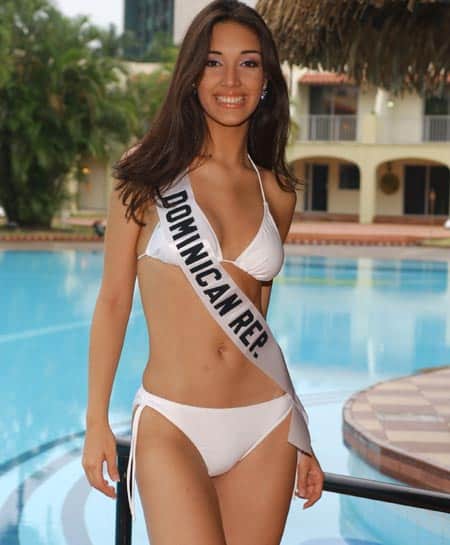 Born in 1984, Amelia hit the real big time in 2003 when she was named Miss Universe at the age of 18. She followed in her mom's footsteps as her mother was also a beauty queen in 1980. The year they spend as Miss Universe, the girls do a lot of charity and fundraising work.
After settling in her New York apartment, she went into a modeling career. She has also released a few records as a singer. Add to that a couple of movies and hosting a TV show, Amelia is a very busy girl.
---
Tahiry Jose
Model, Reality Star, Socialite, TV Personality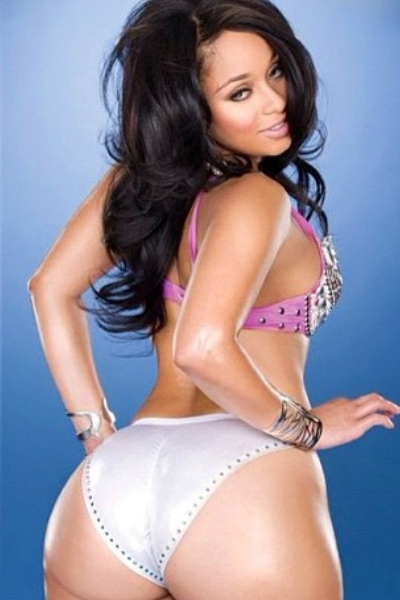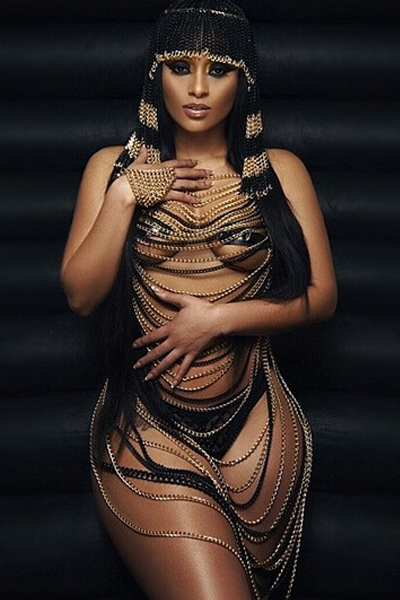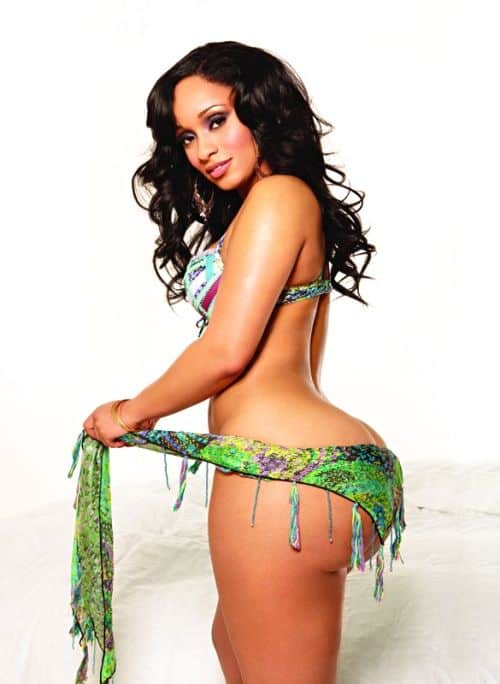 Tahiry is a native New Yorker, born to Dominican parents. She is a real beauty, dark skinned and matches her beauty with brains. She graduated from law school and is involved in designing clothing and putting her name to some nail polish. She was host of a TV reality show. Add to that a couple of movies she has done, and Tahiry is a very busy woman.
---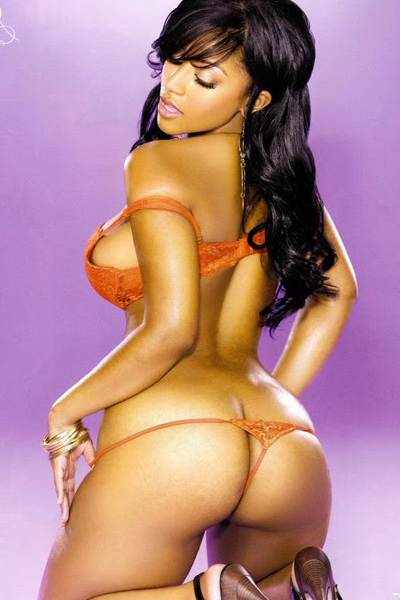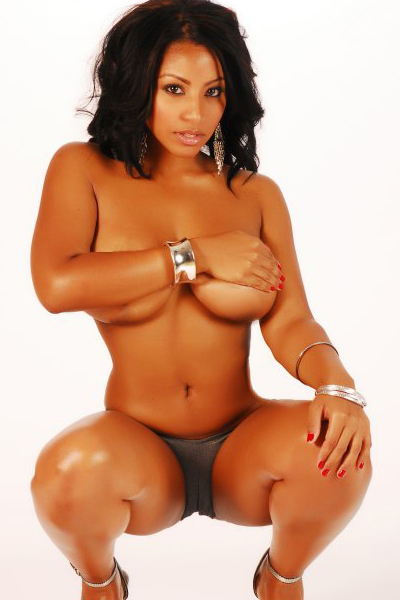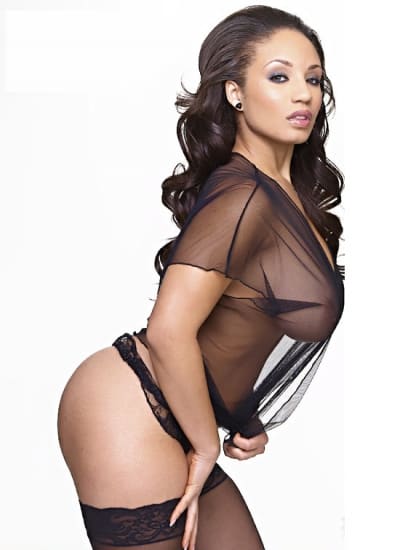 If you're tall, you should introduce yourself to this model. She wants a tall boyfriend. And if you like big breasts you're going to love Suleika, from the Dominican Republic. This babe is very hot eye candy, but there's not a lot of info about her. She looks to be in her mid 20's. A picture will convince you.
---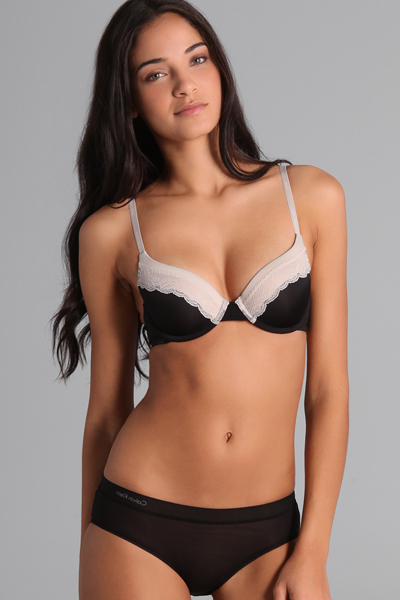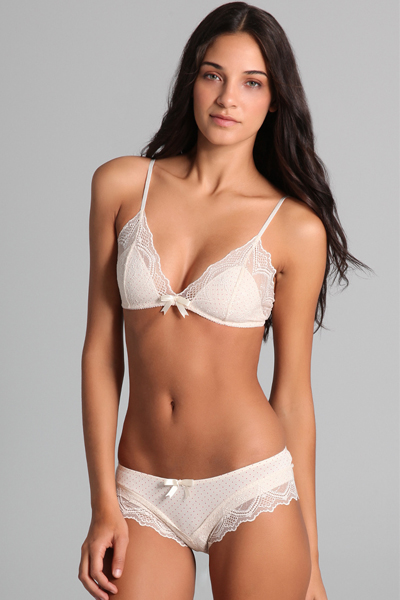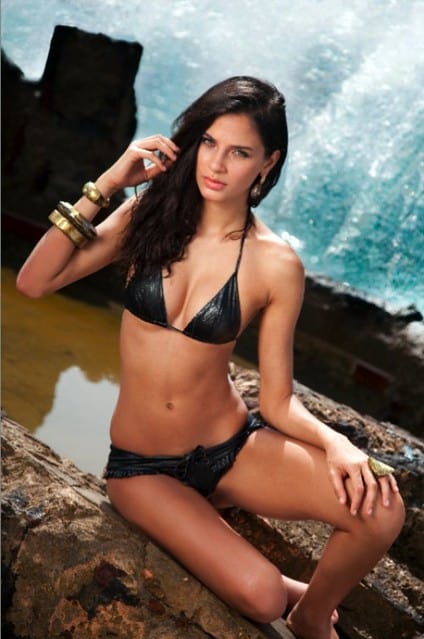 This gorgeous young woman was born in Santa Domingo in 1987. She is 5'11" so a modeling career was calling. She won the Elite Model look in 2005 and has graced magazine covers and fashion runways ever since. Others describe her as a model with perfect skin and hair. Some of her underwear model photos are hot enough to make a grown man cry with desire.
---
Milani Rose
Model, Actress, Fitness Coach, Entrepreneur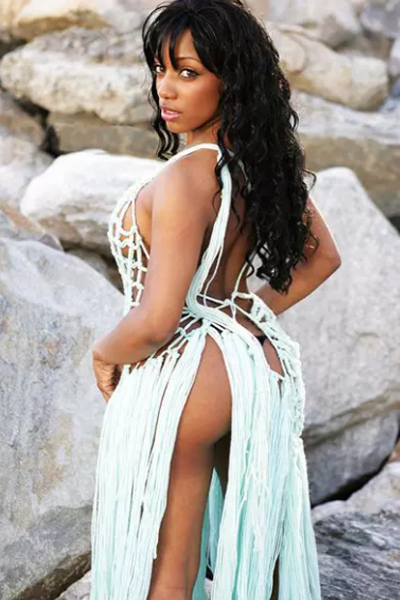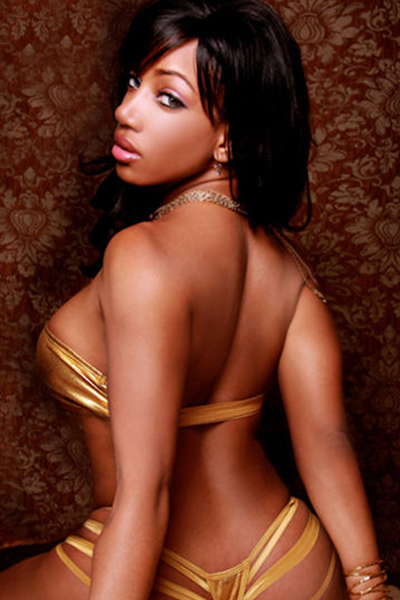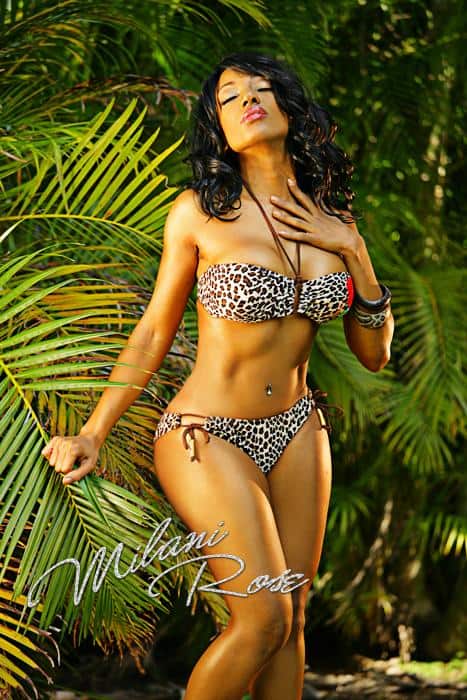 Petite she might be, but booty she sure has. She is a model, Dominican-born, Haitian descent, hence her black color. She works as an actress, fitness coach, and she is an entrepreneur. Milani also does some singing and creates music videos and designs event flyers, magazine covers and has even tried her hand as a professional make-up artist. Her star keeps rising, and she keeps riding it. Beautiful and busy.
---
Celines Toribio
Actress, Model, Television Personality, Producer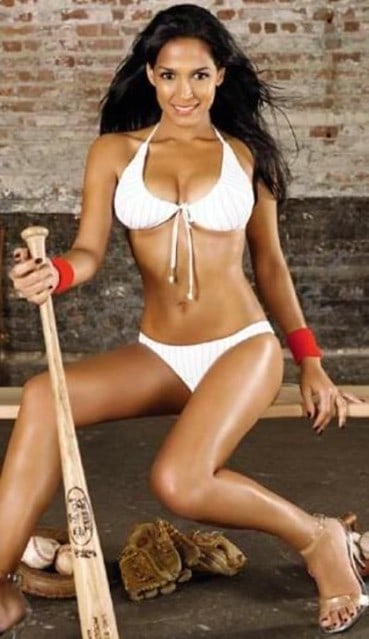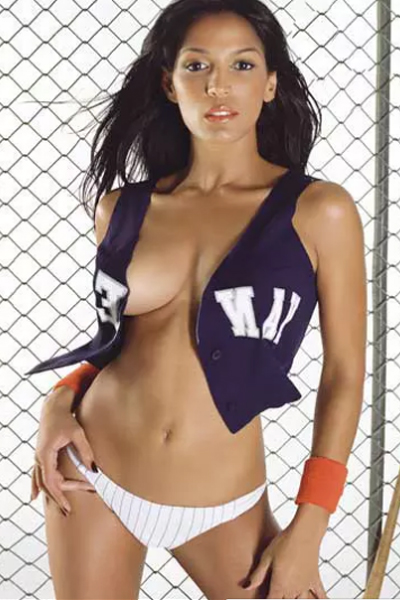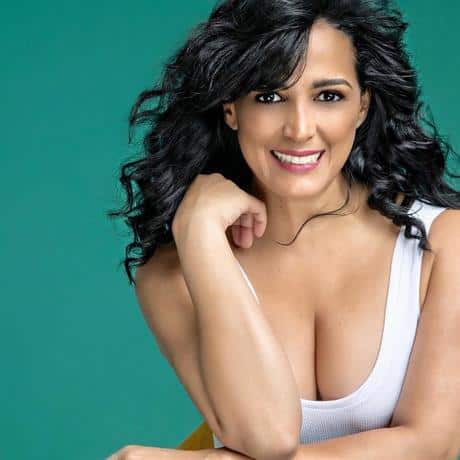 Starting her career on TV in 1995, Celines has been around for a while. She was born in 1975 and graduated with a degree in mass communications. She has done her share of modeling and even appeared in a couple of movies, but she has dominated TV shows for some time. She was voted one of the 50 most beautiful women.
---
Michelle Rodriguez
Actress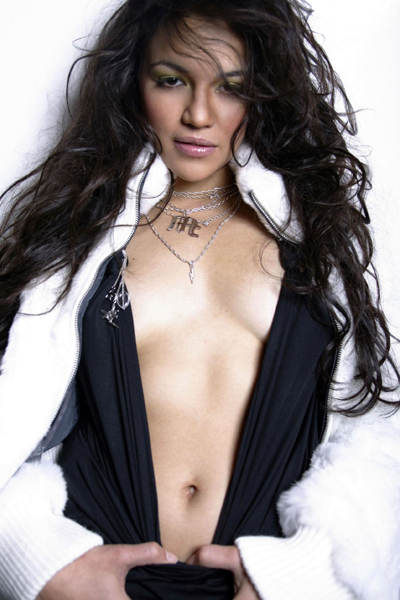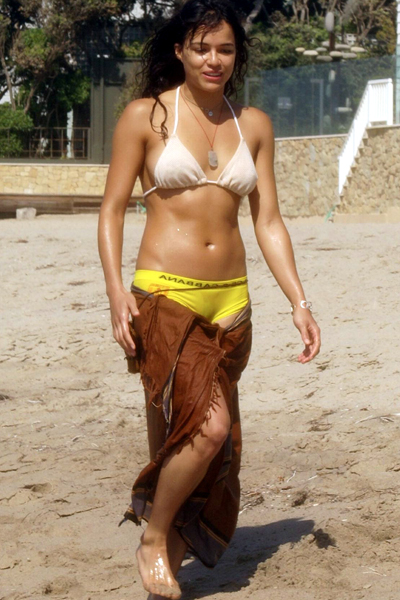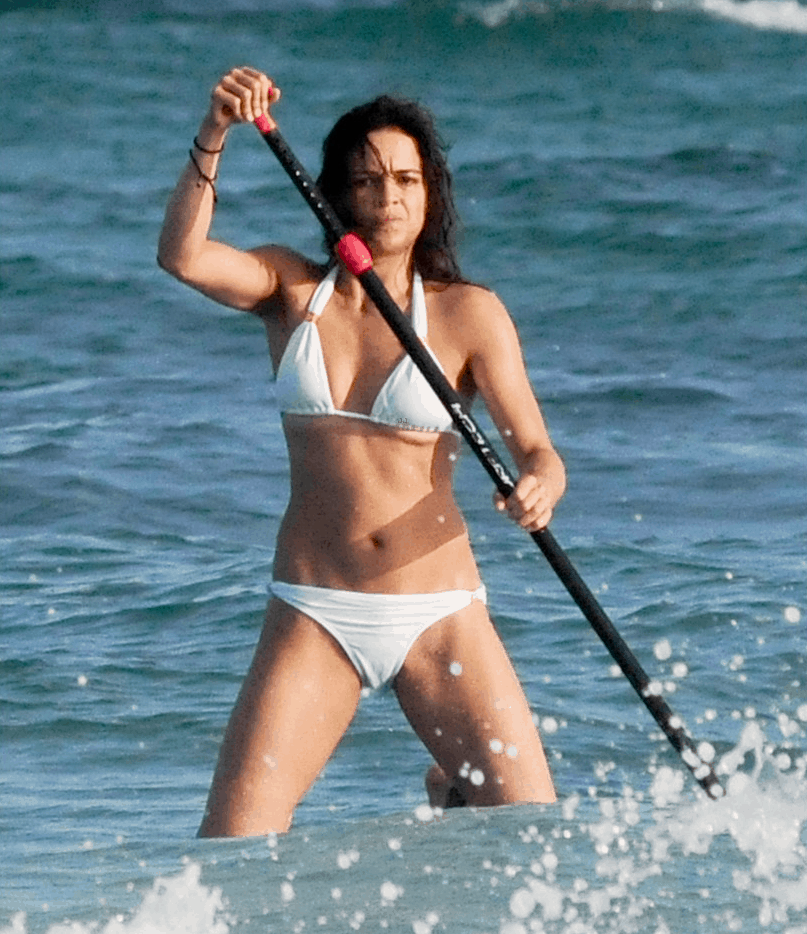 Michelle was born in Texas, USA, but of Dominican parentage, in 1978. Her big moment came when she played the main character in "Girlfight" in 2000. She continued this success with her appearance in "The Fast and The Furious," and we all know how popular that genre of movies became. Quite beautiful and very talented.
---
Yaris Sanchez
Hip-Hop Model, Actress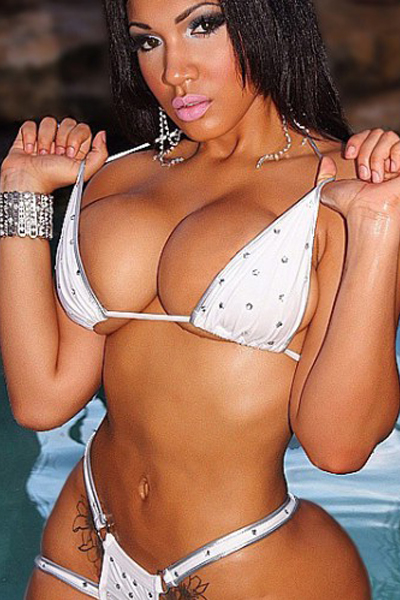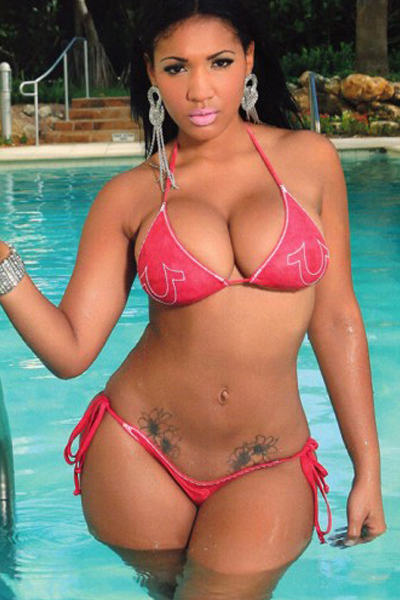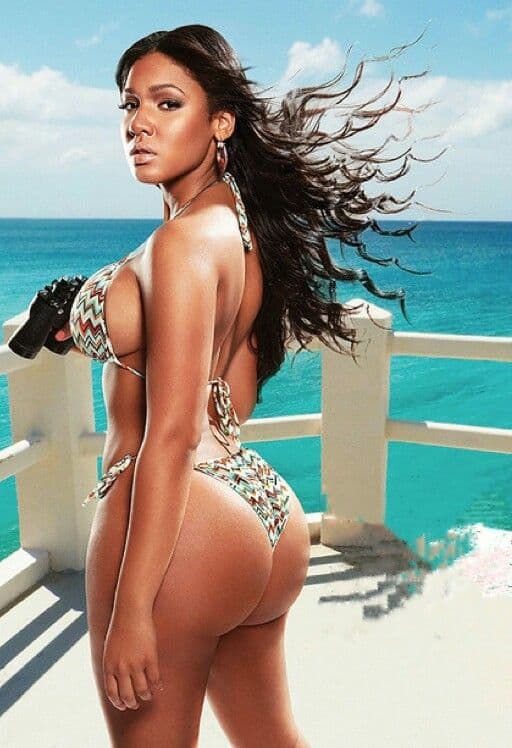 This is one very hot looking babe who should always be wearing bikinis. Yaris is about 25 years old, she's from the Dominican Republic, of course, and loves to pose for the camera. Outstanding booty just shaded by her equally great looking breasts. We're all happy to know she prefers sex to sleep and at times she can be attracted to certain women.
---
Trina (Katrina Taylor)
Rapper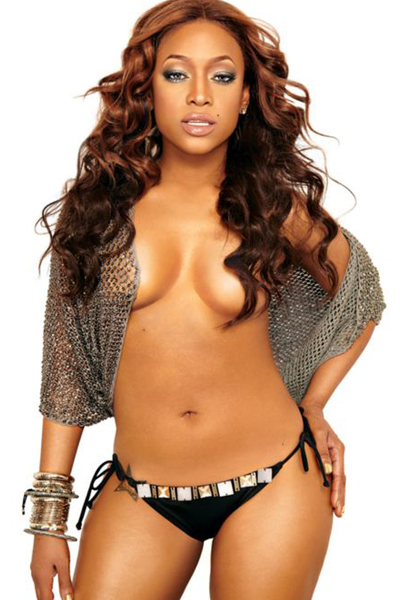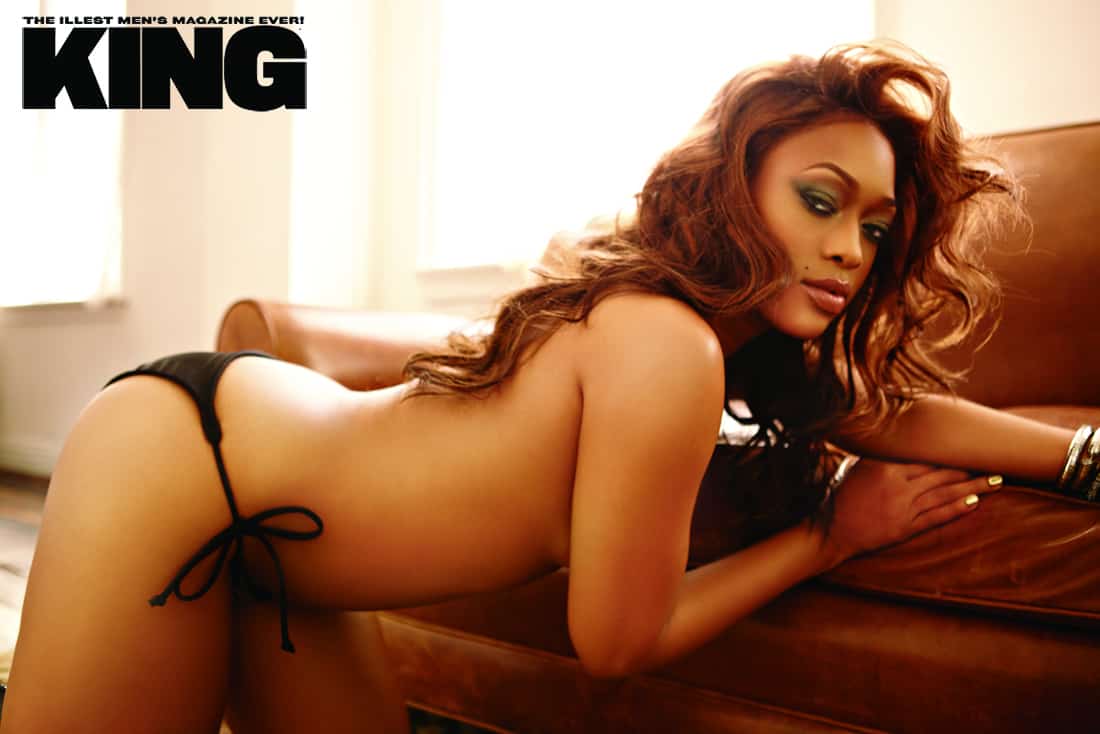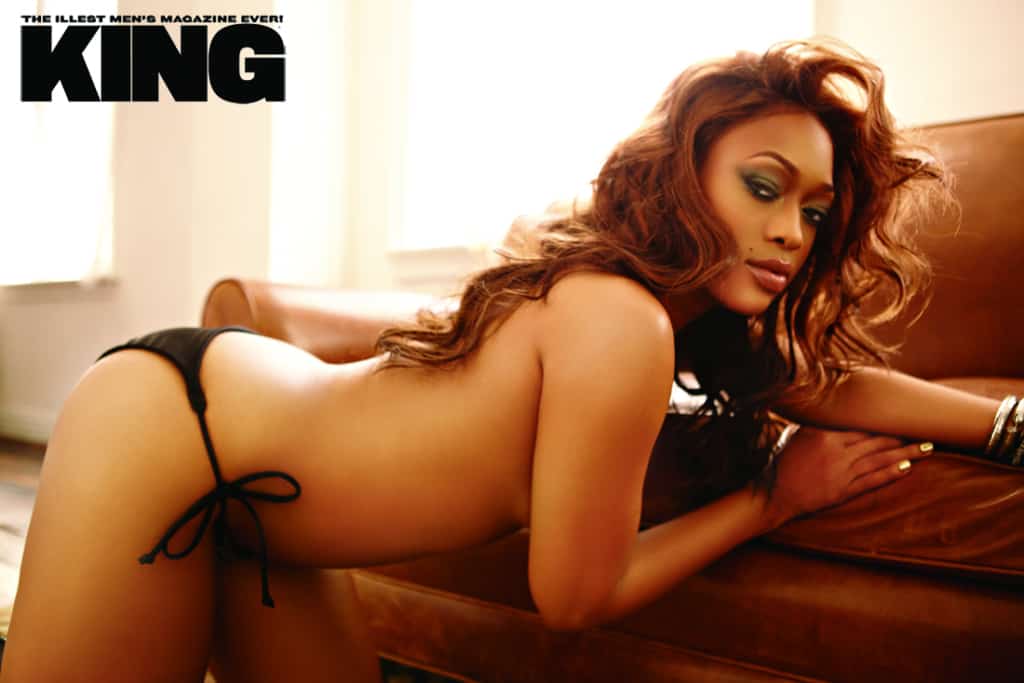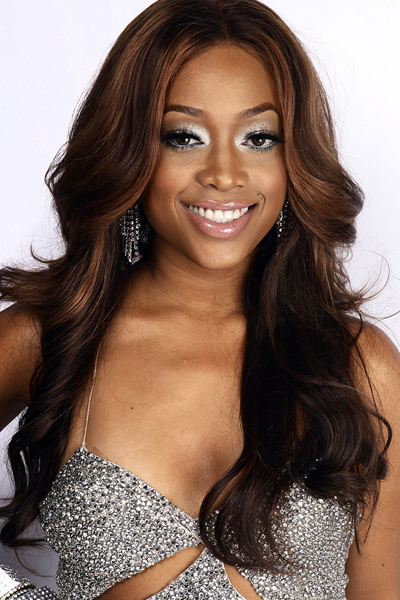 This lady seems to prefer just using the shortened version of her first name. It's a gimmick. Trina was born in 1974, and the reason for the single name is that she is an American rapper. You know, like Ice. Just a name.
She has made a few reasonably successful albums and has been nominated as the best female rapper ten times, never winning. The number of music awards she has been nominated for would take up too much space, let's say she is pretty good at what she does.
---
Erica Mena
Reality Show Personality, Former Model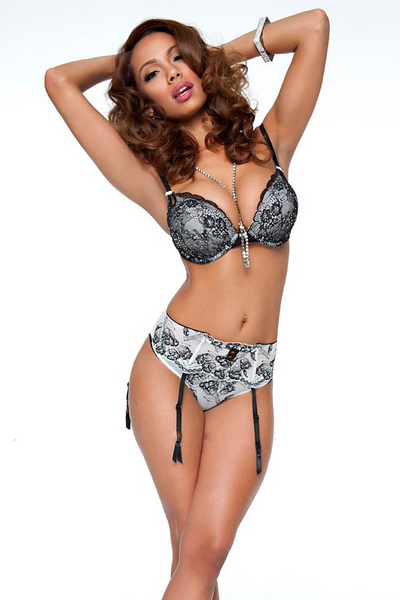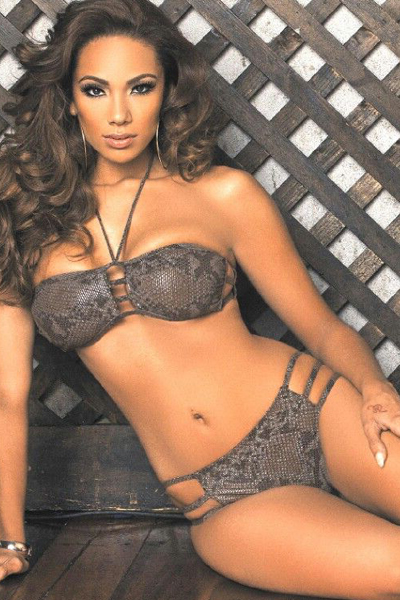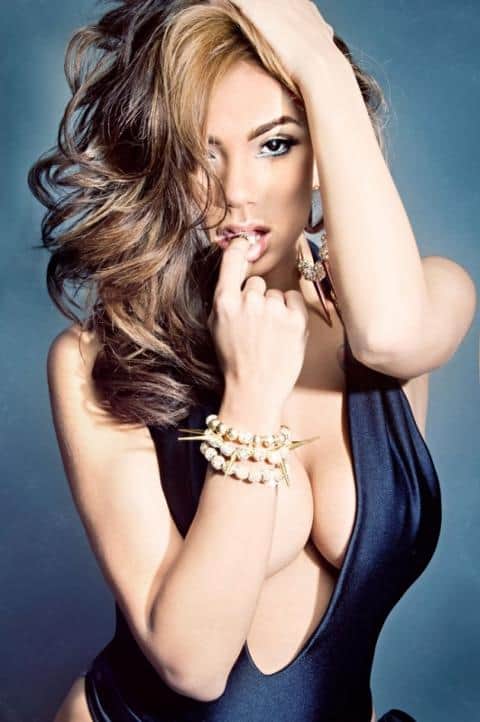 Erica has been compared to Jennifer Lopez, which is not all that bad, is it? She was born in 1987 in the USA with parents from Puerto Rica and the Dominican Republic; that's why she gets a mention here. She's tall, seriously beautiful and very smart too. She is listed as an author, actress, and model. She started her career as a model at age 14. In and out of a couple of relationships she has a son.
---
Alejandra Cata
Model, Instagram Star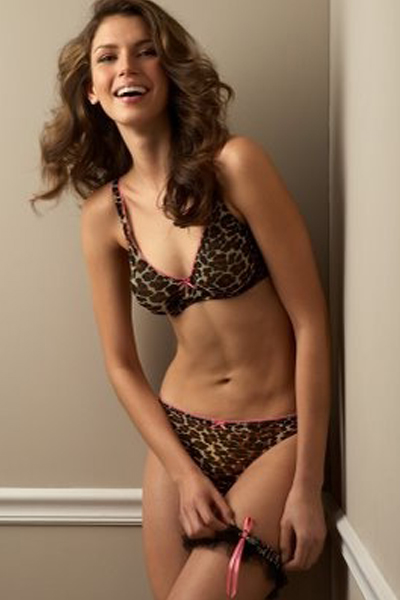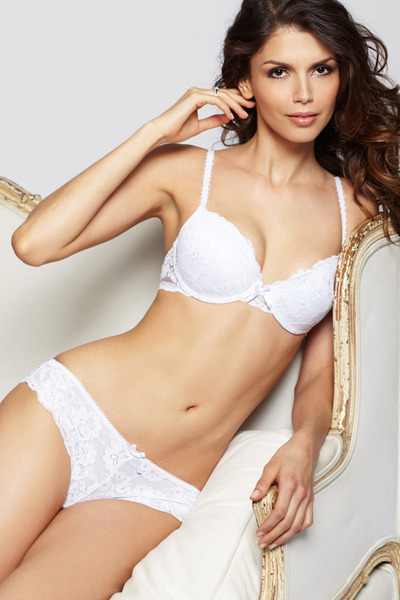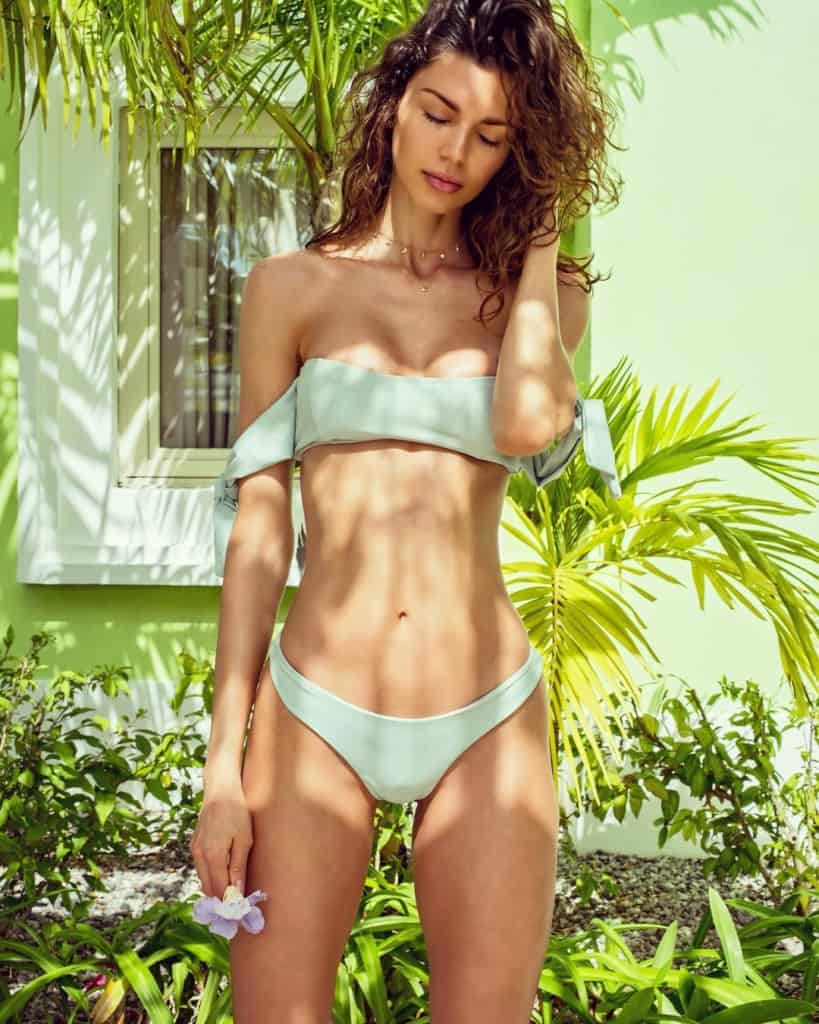 This Dominican beauty has made her fame as a model. She was born in 1978. Not a lot of info about her but she shot to fame when they started making videos of models in a change room between catwalk appearances. The fact is that made her popular because she is a very hot looking, sexy woman. It's simple.
---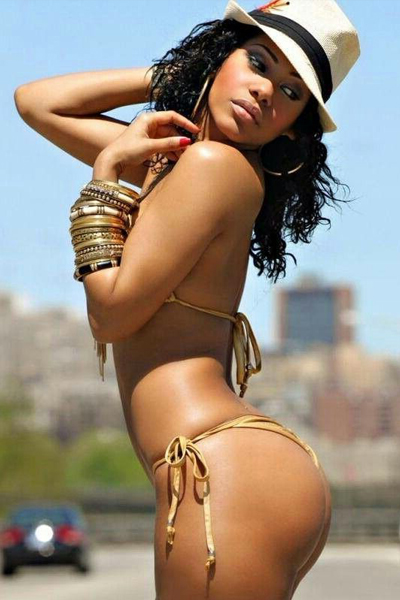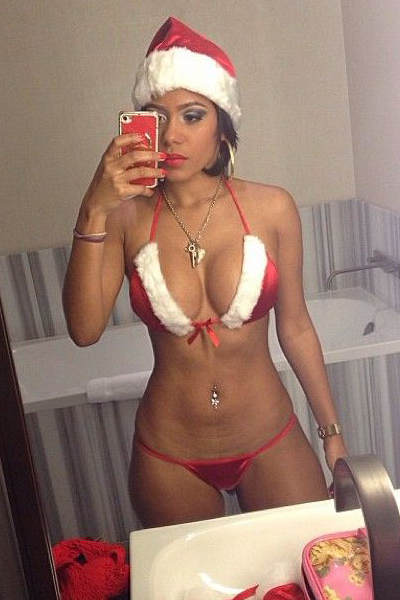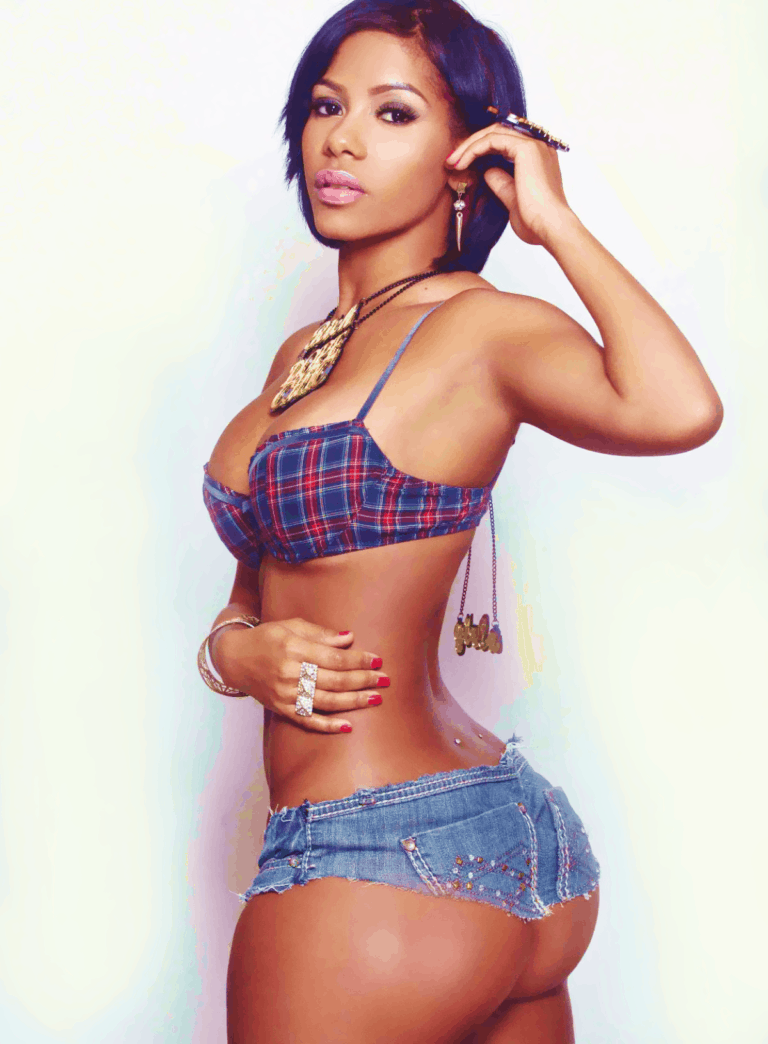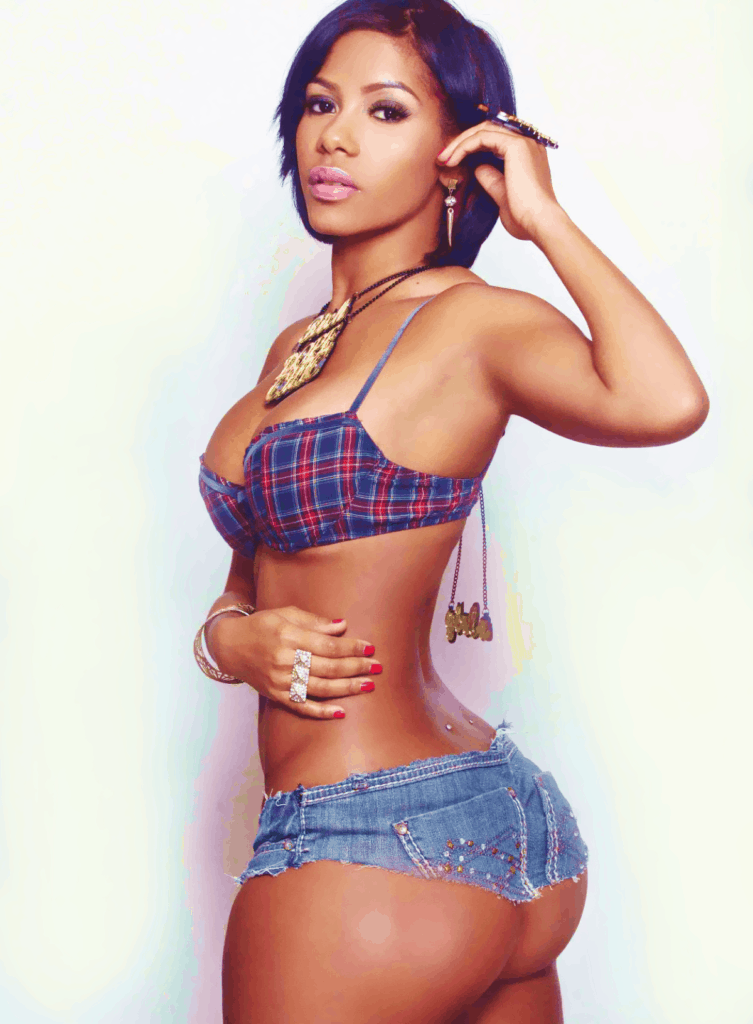 Mayoli was born in 1989 and is best known as a model and a vixen. Foxy that means. She works as a dancer, but her modeling has seen her on the cover or in photos in some popular magazines. Lingerie modeling is what she likes, and that is also what we like to see. Voluptuous is a word that readily comes to mind.
---
Kat DeLuna
Singer, Songwriter, Dancer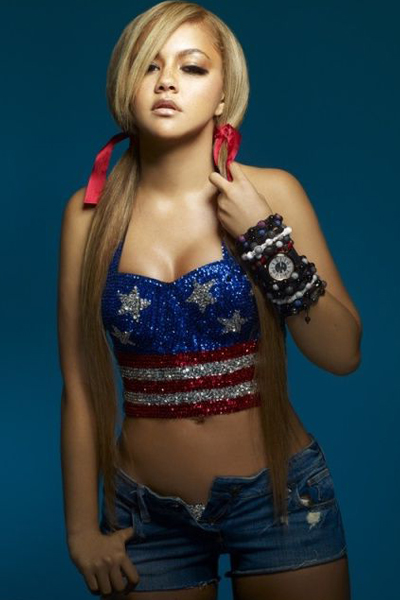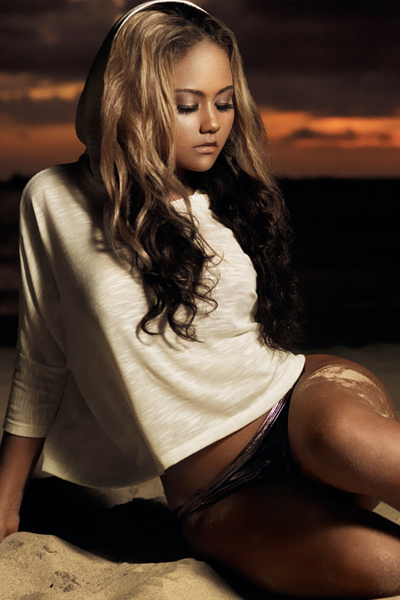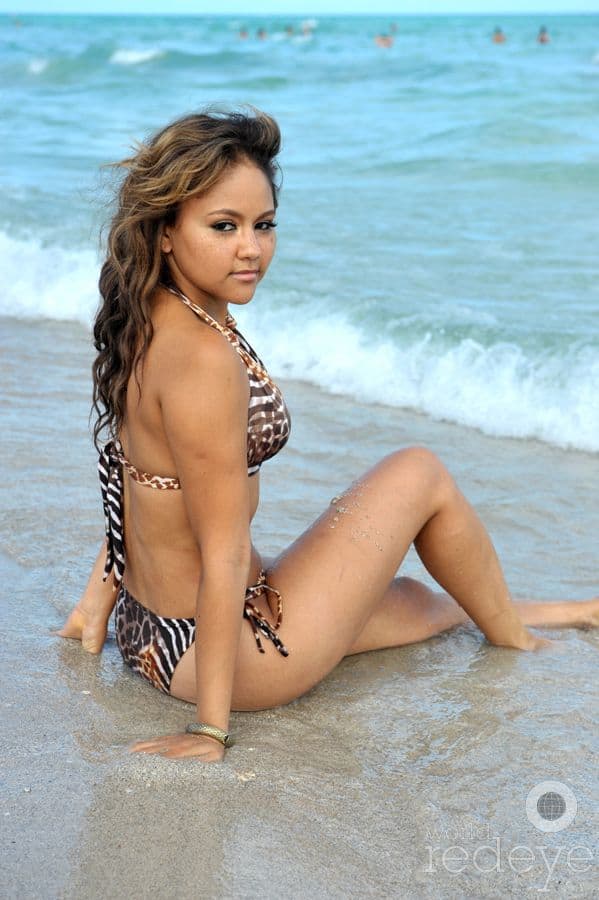 Kat is best known as a singer and was serious enough about being in the entertainment game at age 14 when she started attending a Performing Arts school. She was raised in the Bronx and the Dominican Republic and born in 1987.
She is listed as an American singer, songwriter, and dancer. She has had a great career as a singer making many albums and records during her career so far. It helps that she is also a very sexy looking performer.
---
Alisa Reyes
Actor, Singer, Producer, Acting Coach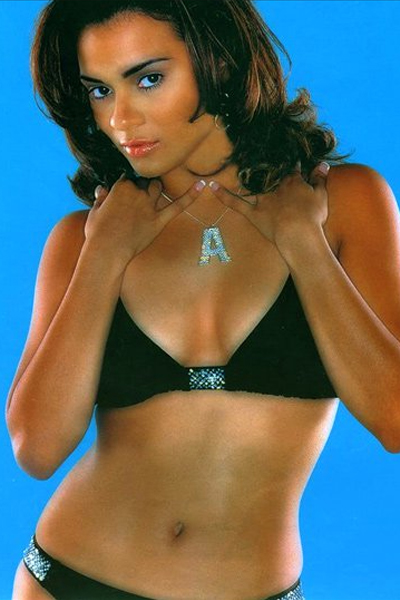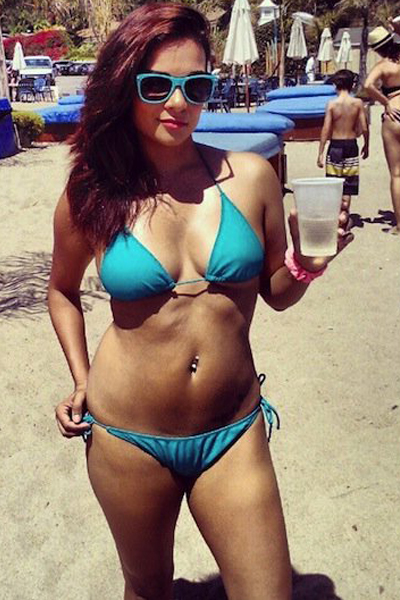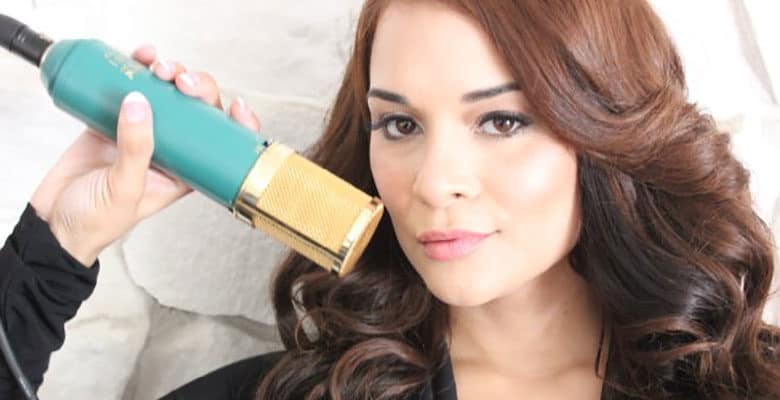 It's hard to determine what nationality Alisa is with a background check giving us Italian, Irish, Caribbean, Indian and Dominican. For the sake of this article, we'll go with the Dominican. She was born in 1981 in New York. She has been trying her hand in a few movies and voice overs for cartoon characters.
When not acting she is producing or writing stuff like kids' books. As an added extra, Alisa has her own Superboat Racing team. Sporty, beautiful, smart.
---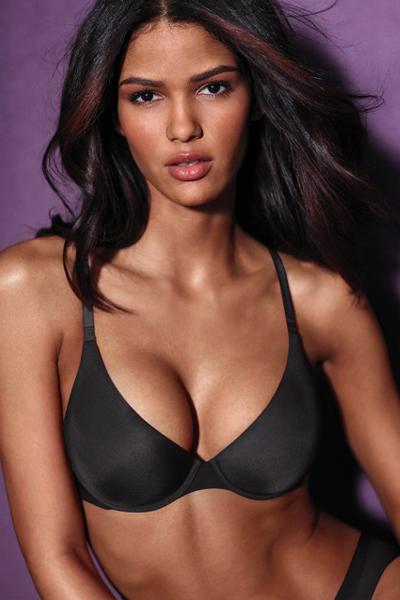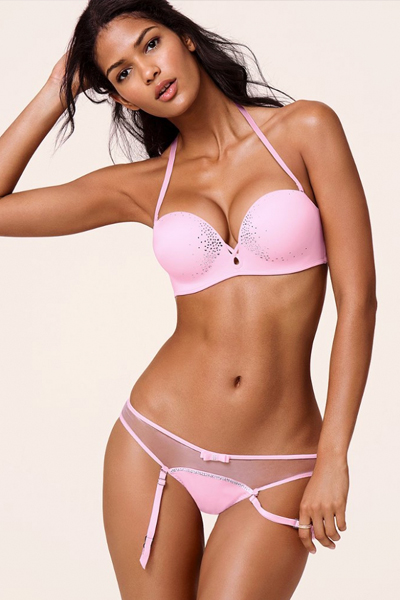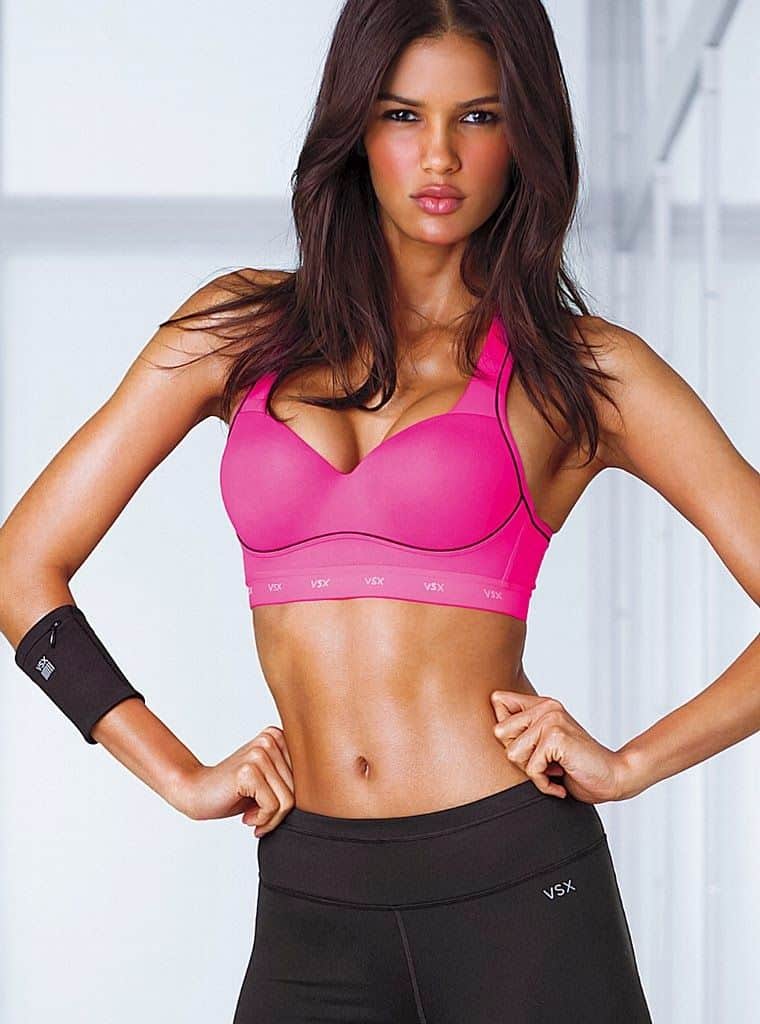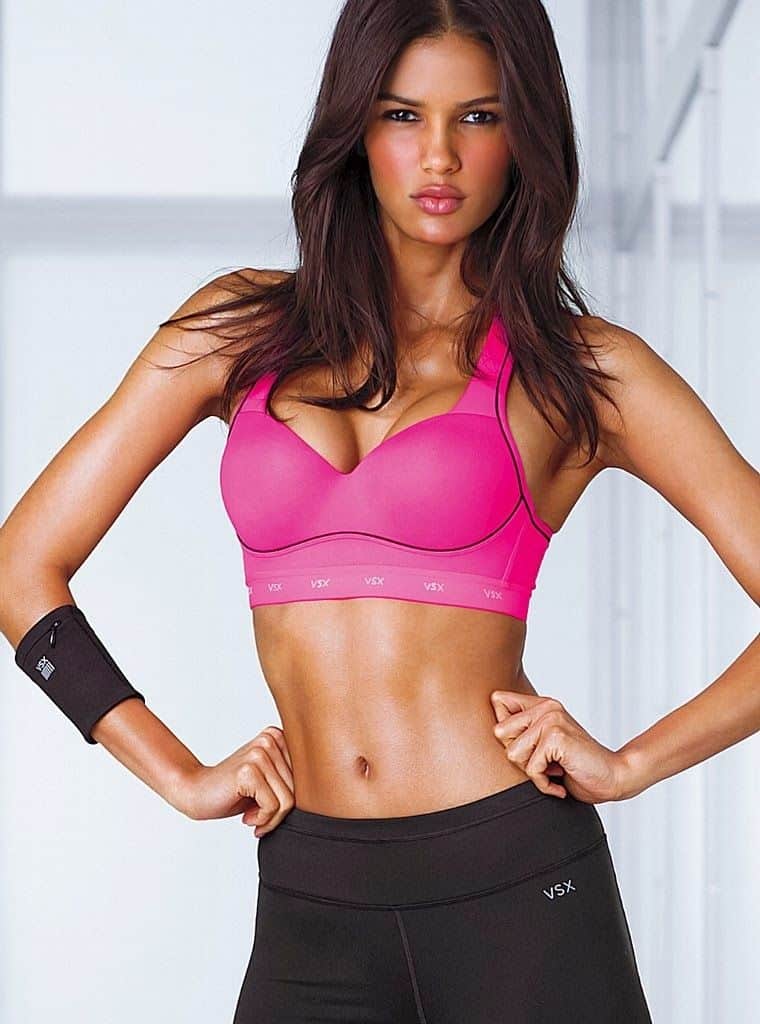 Cris is famous as a fashion model, and she is based in New York where she wowed all the hot blooded males when she modeled Victoria's Secret lingerie.
She was born in 1991 and raised in the Dominican Republic but moved to the USA when she was quite young. She has made appearances in four movies as well.
The pictures of her are so hot and sexy, showing off that amazing body, it's not hard to see that we will hear a lot more of this stunning looking young lady.
---
Kimberly Castillo
Miss Italia nel Repubblica Dominicana 2010, Miss Dominican Republic 2014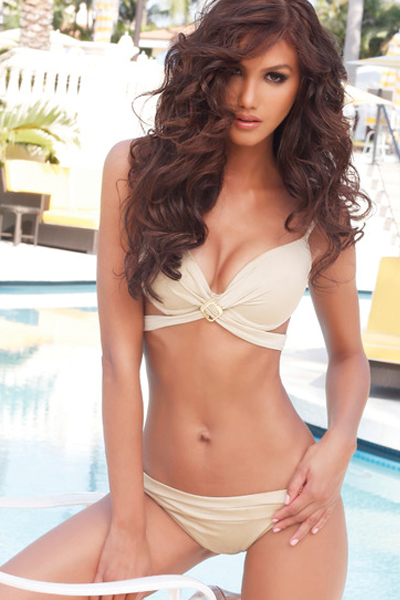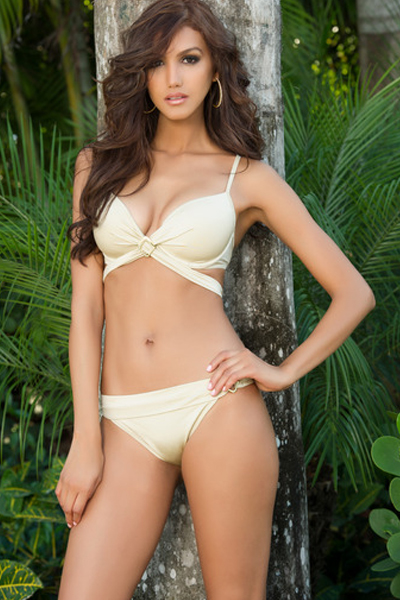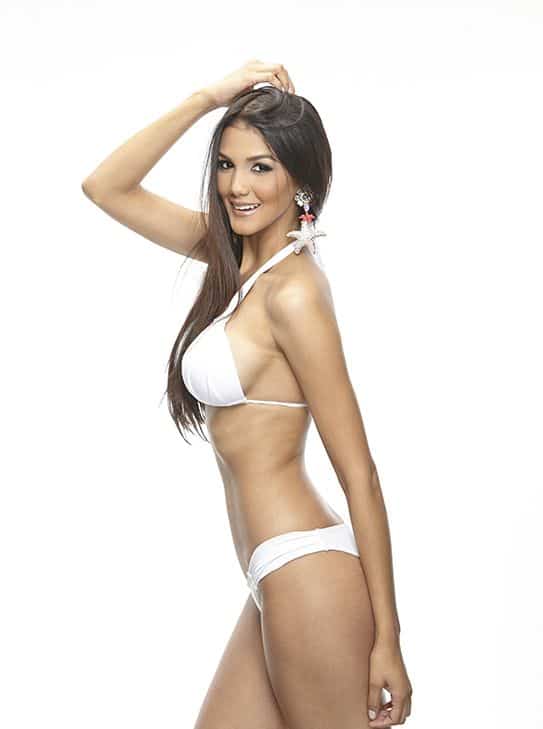 Kimberly shot to fame in a beauty pageant in 2010. But she really turned heads when she represented the Dominican Republic in the Miss Universe Contest in 2014. She was unplaced, but we all know the judges in this pageant are a bit crazy. She stands an imposing 6' tall, so short guys can only dream about her.
Smart as well as beautiful, Kim has two degrees, one for Architecture, the other for fashion design. You have to see photos of her to believe just how sexy and hot this girl looks.
---
Geisha Montes
Actress, Model, TV Host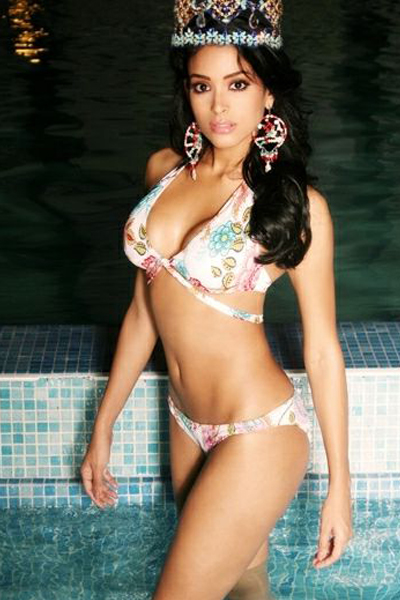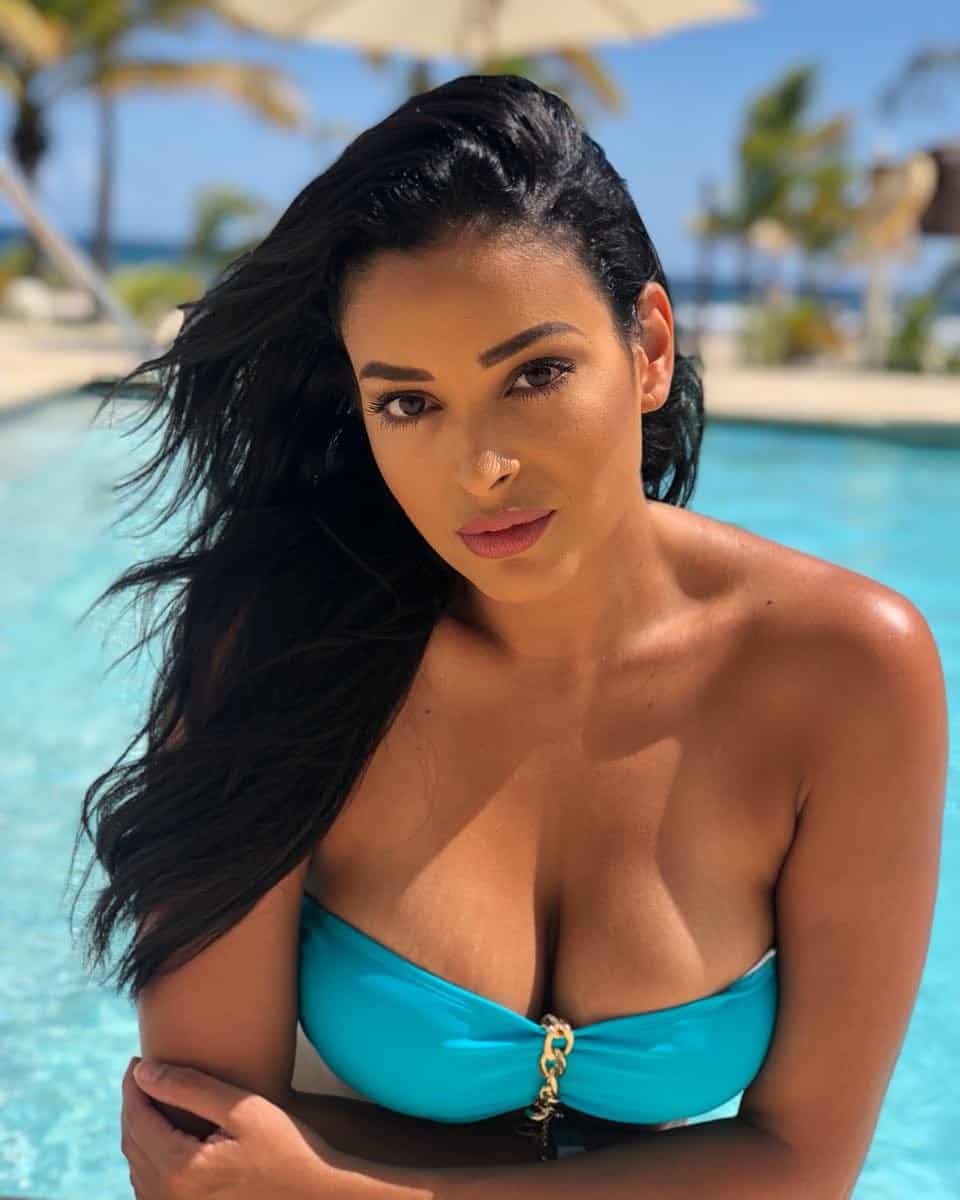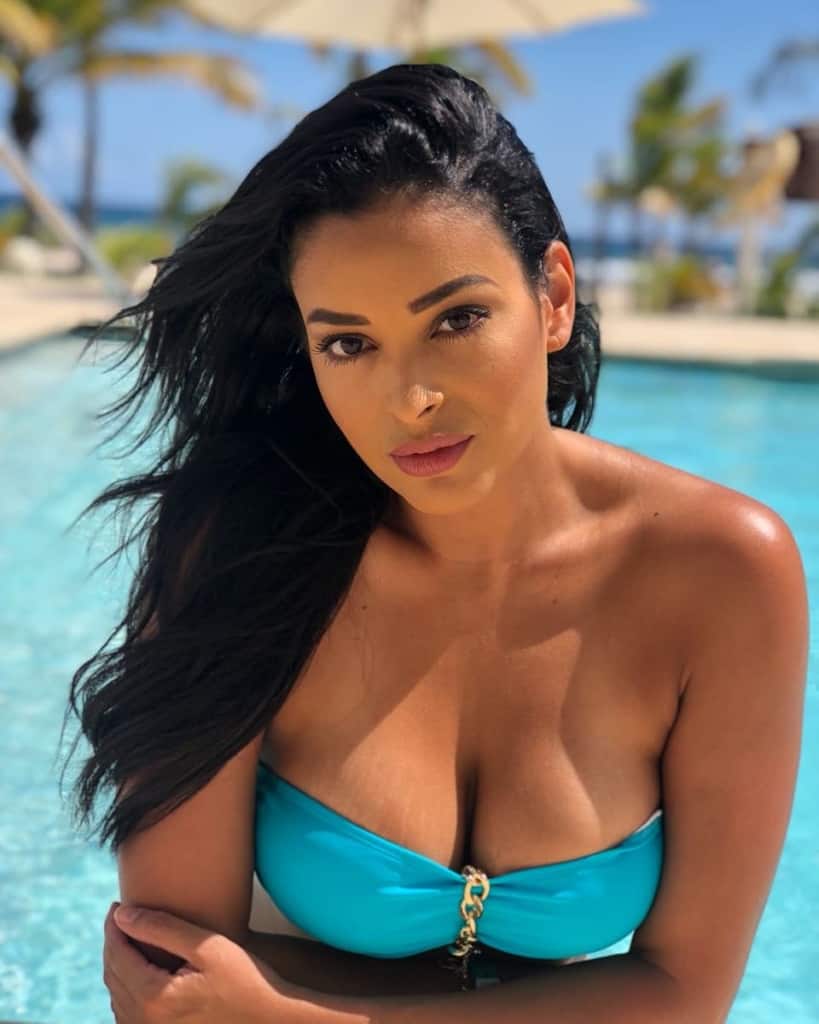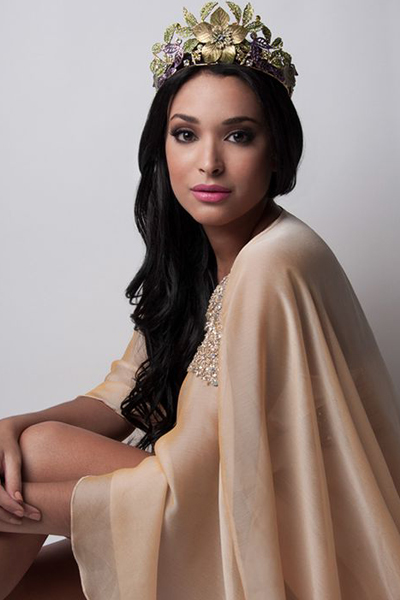 This beautiful young lady was born in 1987, and she studied graphic art and a few other subjects through school and university. She is listed as an actor, and she currently lives in New York. Among her interests she plays the drums and has a very wide range of sporting interests. She is also an accomplished dancer. You can add beautiful, and sexy and hot.
---
Diana "Mizz DR" Escotto
Supermodel, Actress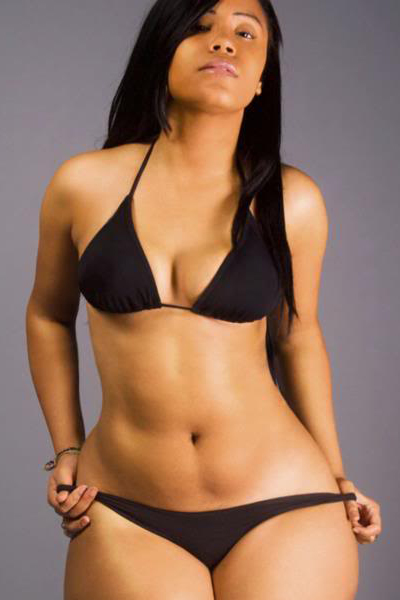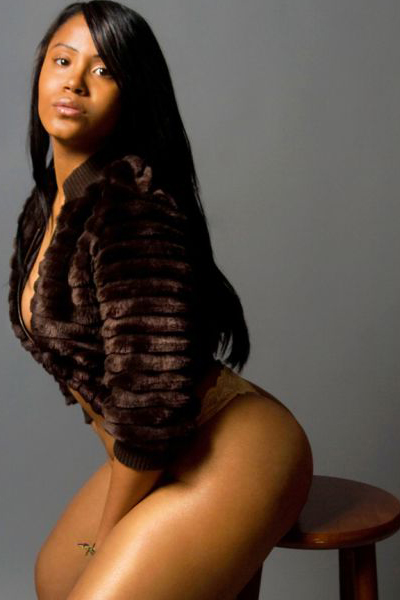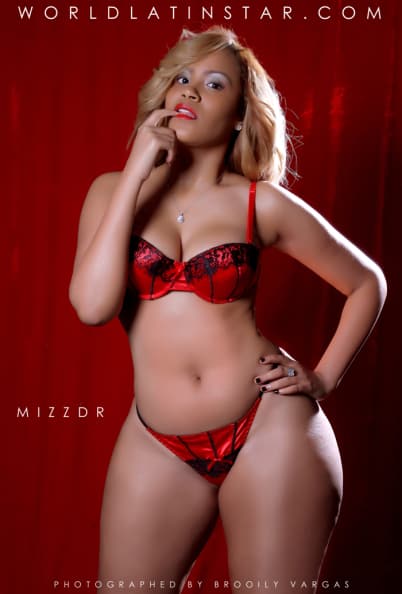 Diana prefers to be known as Mizz DR. She is a 26-year-old supermodel and actress, but there seems to be not a lot of information available on her. What we have seen is that the "DR" might mean 'derriere,' which is French for ass. Diana is bestowed with an amazing booty. It's rumored that she is involved in the hip-hop scene.