It took decades for hot black women to prove to the world that diversity is what makes the world go round. Now, the days when women of color stood on the margins of the entertainment industry are long gone. And thank heavens for that!
These ladies are changing the society we live in, and with it, the world. They are fierce and determined to dominate every industry they enter. But who are they?
Before you is the list of hot black women who are incredibly close to running the world.
---
Beyonce
Singer, Songwriter, Actress , Record Producer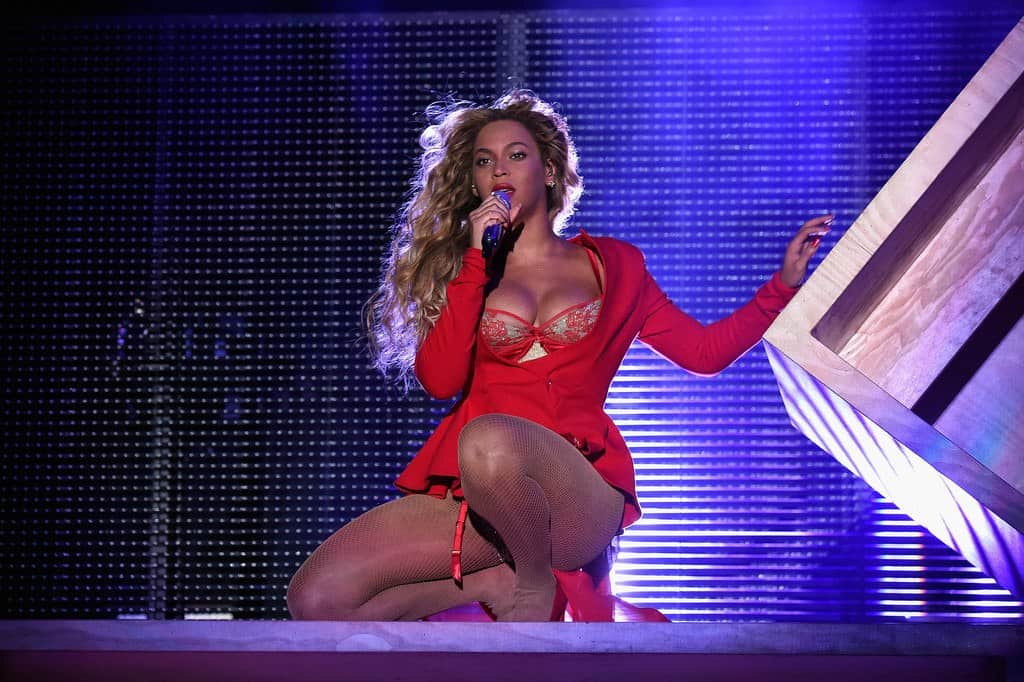 Who better to start this list with than the woman whose appearance and career toppled down all stereotypes — Queen B. Let's be honest — she had us drooling right from the start.
But who would've thought that the innocent-looking lead singer of Destiny's Child would grow into a woman that oozes sex appeal?
This pop-culture-icon-turned-brand is a true "fantasy woman" in the eyes of many. Aside from being downright gorgeous, she is a multitalented artist as well.
To prove there's more to her than just looks, Beyoncé threw herself into singing, recording, and performing at the very start of her career.
The result? Six studio and five live albums, 23 Grammy Awards, 26 MTV Video Music Awards, and a Golden Globe Nomination, to name a few. With time, she mastered the craft of captivating the audience to the point where people are simply mesmerized.
Aside from being a successful recording artist, actress, and entrepreneur, Beyoncé is a dedicated wife and mother. She truly practices what most hot black women preach — a woman can have it all.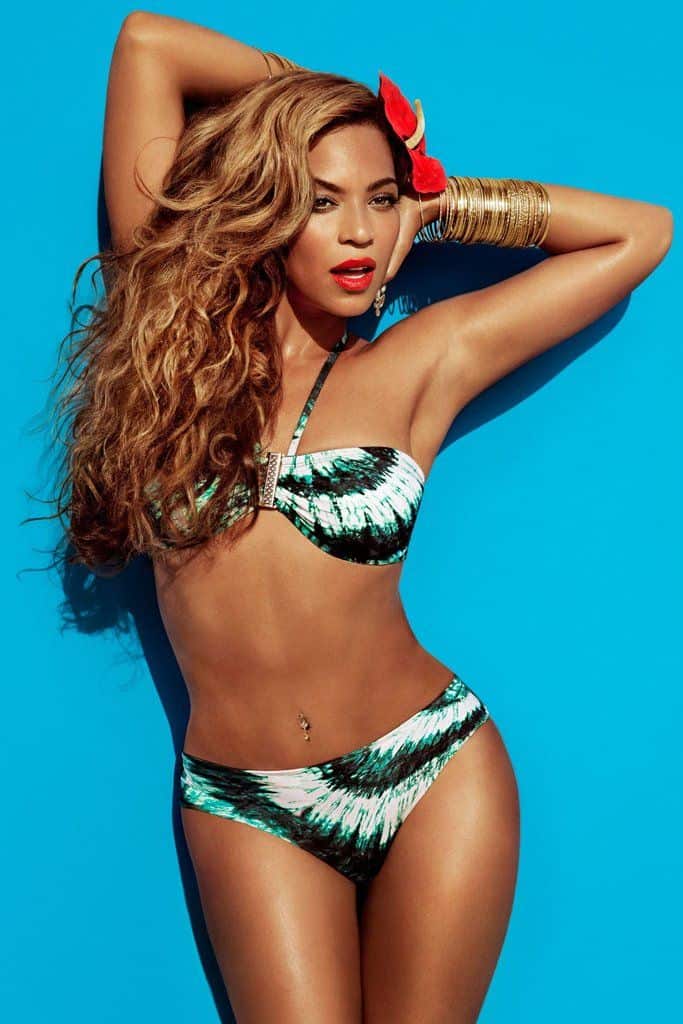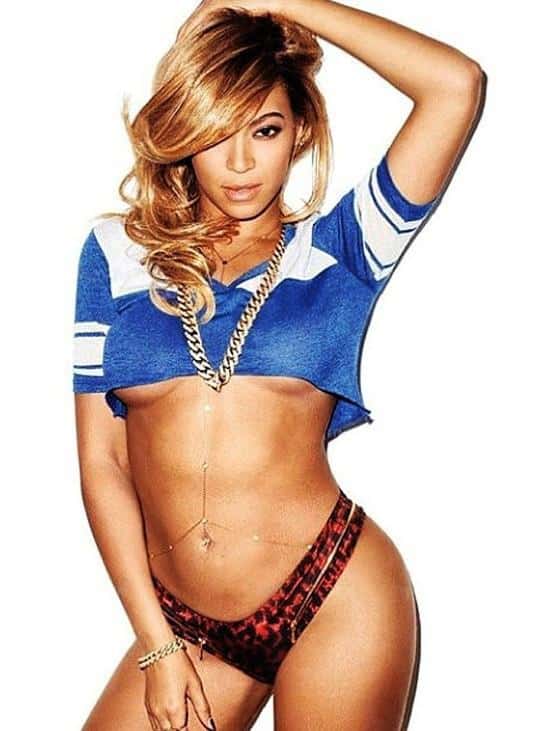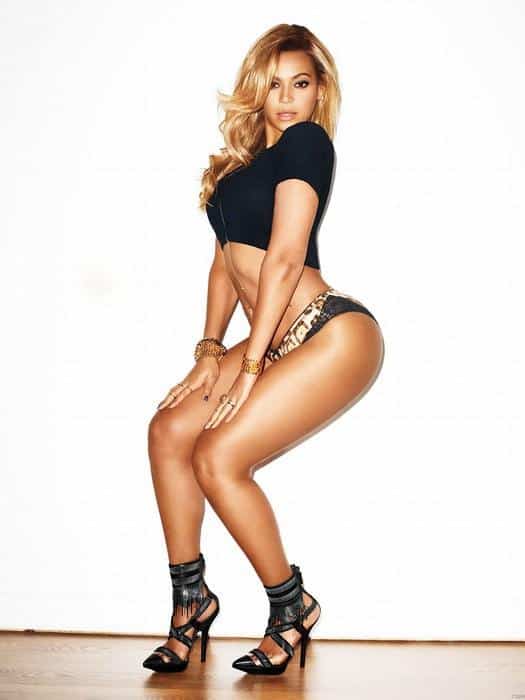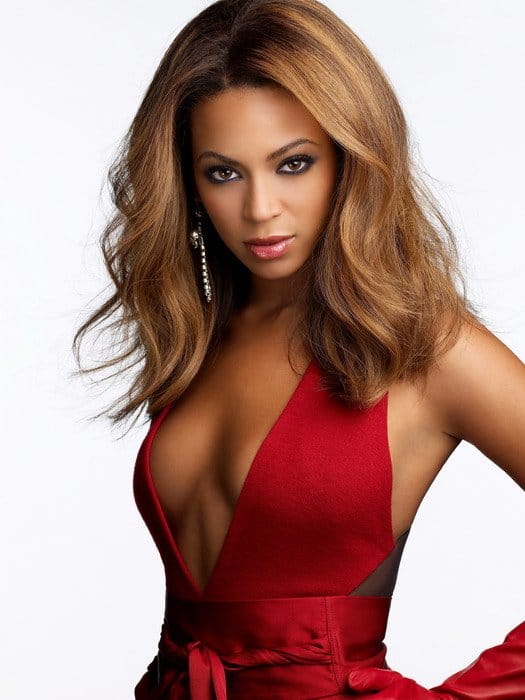 ---
Rihanna
Singer, Businesswoman, Fashion Designer, Actress, Philanthropist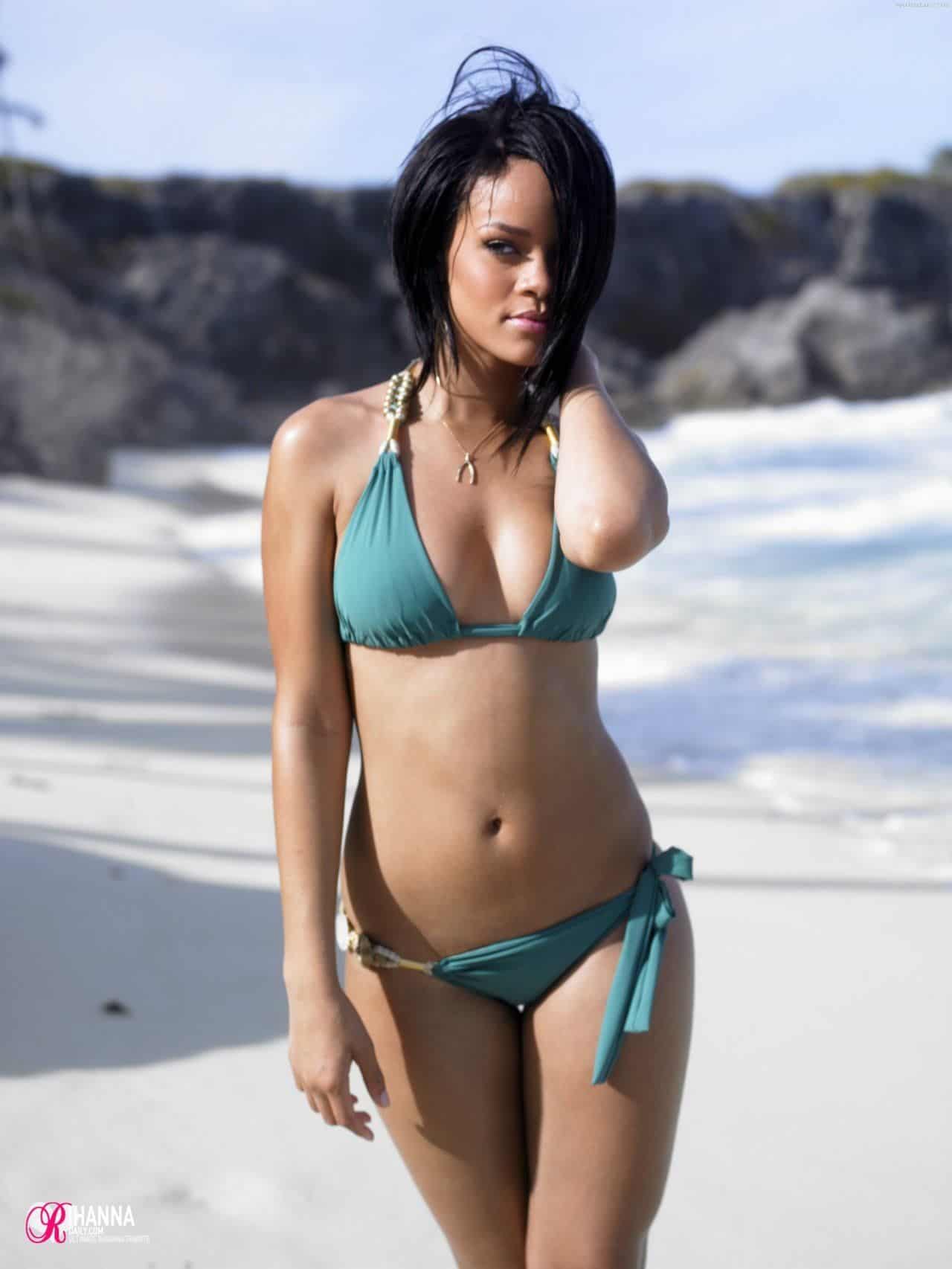 Recently named the world's richest musician by Forbes, Rihanna is one of those hot black women that are always on the go. It seems like she literally lives by the lyrics of her own hit — "Work, work, work, work, work." But, hey; that's how you make a $600 million empire.
When she released her first album back in 2005, not many expected her to become one of the most influential black women in the world.
Along with releasing eight studio albums and 71 singles, Rihanna invested herself in humanitarian work. Her quiet effort to bring forth the Clara Lionel Foundation has shown this beauty's philanthropic side in all its glory.
To top it all off, Rihanna showed that she has a knack for entrepreneurship too.
The Barbadian beauty is the proud co-owner of Fenty Beauty, a makeup brand that's taking diversity to a whole new level. Namely, Fenty has released no less than 40 shades of foundation, thus changing the industry forever.
As Fenty sales continue to soar, we can say with great certainty that Rihanna has established her spot among the successful black women of today.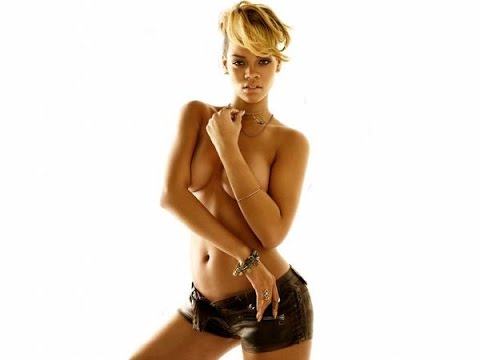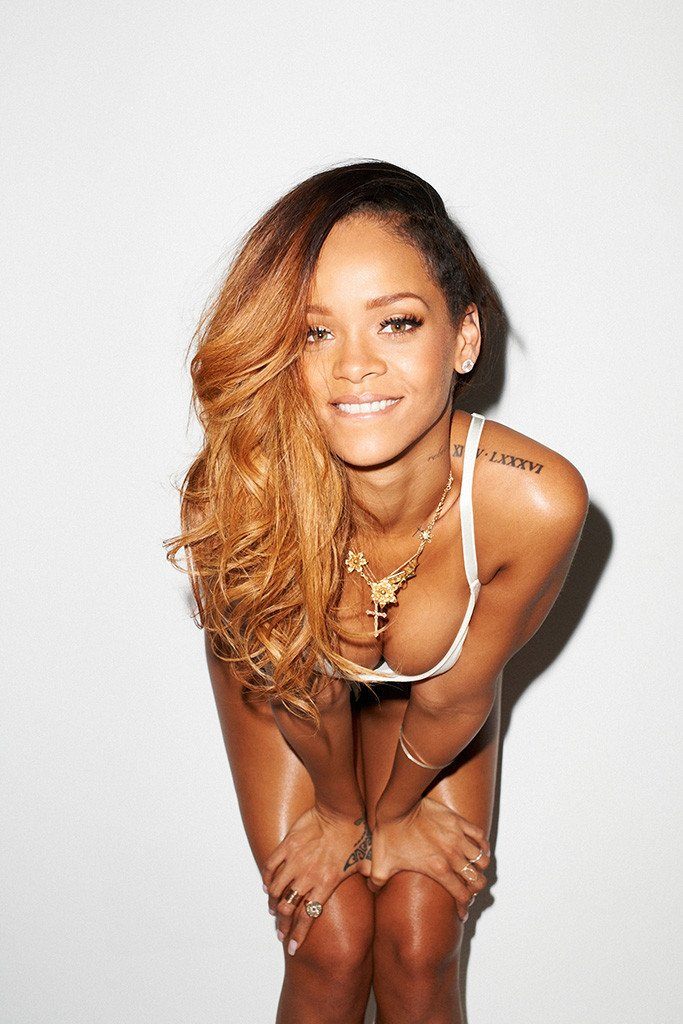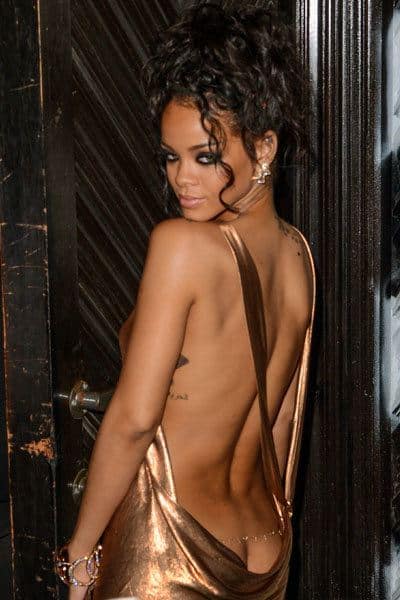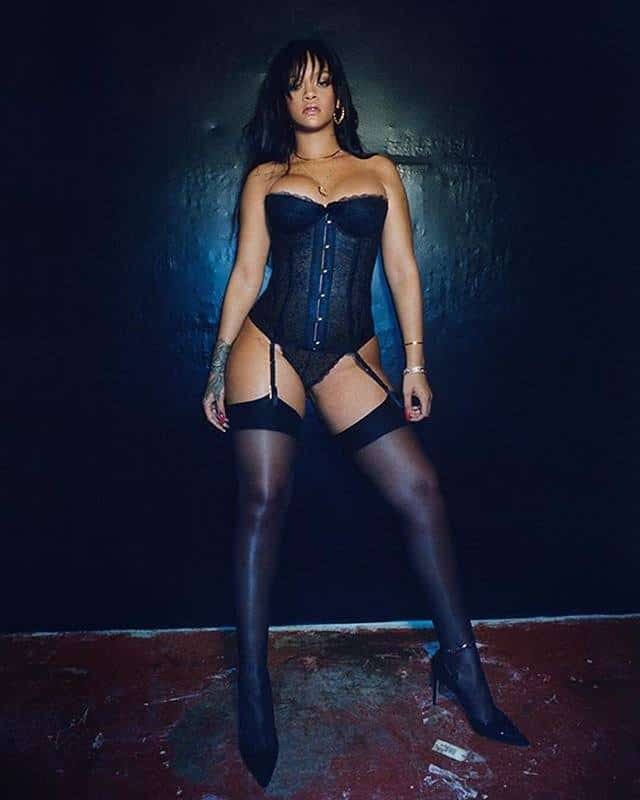 ---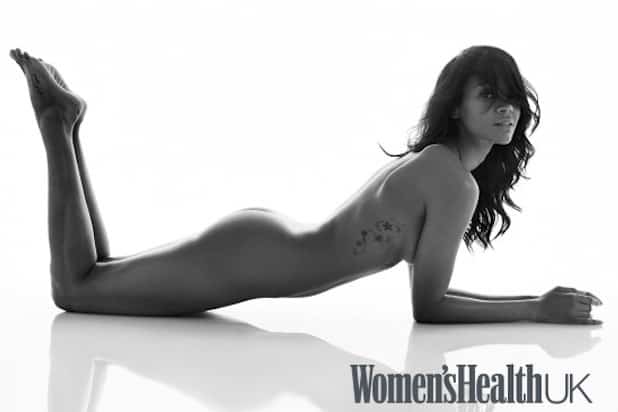 Everyone who's something in Hollywood will agree that Zoe Saldana, Sci-fi Queen, is a force to be reckoned with. It does take a special kind of personality to go from a supporting character in Law & Order to the adopted daughter of Thanos. Such personality entails talent, fearlessness, and an absolute lack of reluctance to speak out.
Saldana falls into the category of hot black women who have those traits and are not afraid to use them. Her big-screen career started in 2000 with Center Stage, and it's only been going up since then. Namely, the high-profile roles in sci-fi blockbusters Avatar, Guardians of the Galaxy, and the Avengers franchise skyrocketed her to fame.
The said roles are also what earned her the title of 'the queen of cinematic universes.'
However, wicked tongues accused her of "lacking blackness" when compared to other hot black women in the movie industry. She was always quick to shut down such comments, determined not to have her Dominican black ancestry questioned.
What's more, she invested herself in raising awareness about the general lack of diversity in the media. Her efforts resulted in a digital media platform known as BESE.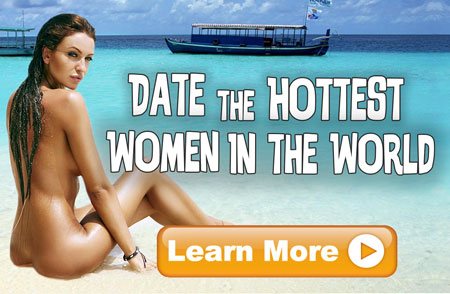 As she said herself in an interview for Harper's Bazaar, Saldana loves being a woman of color. She blatantly refuses to be 'a sensational media brand' that thrives on negativity. As such, she is a true inspiration for all other women.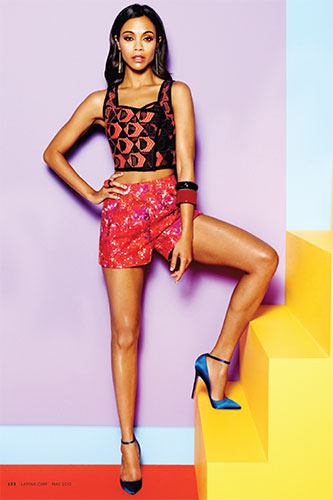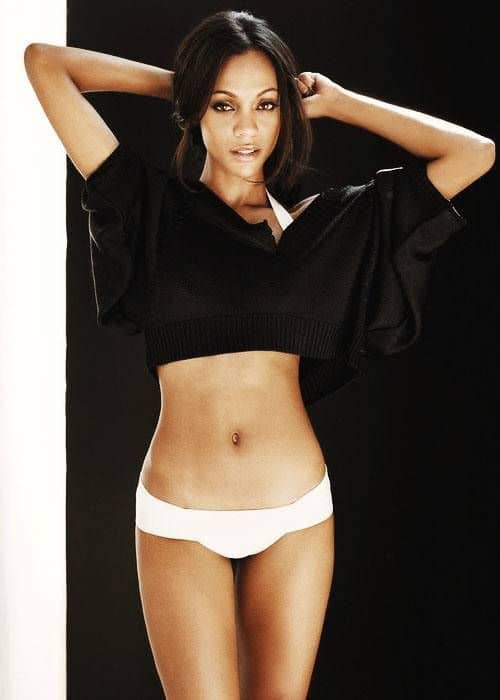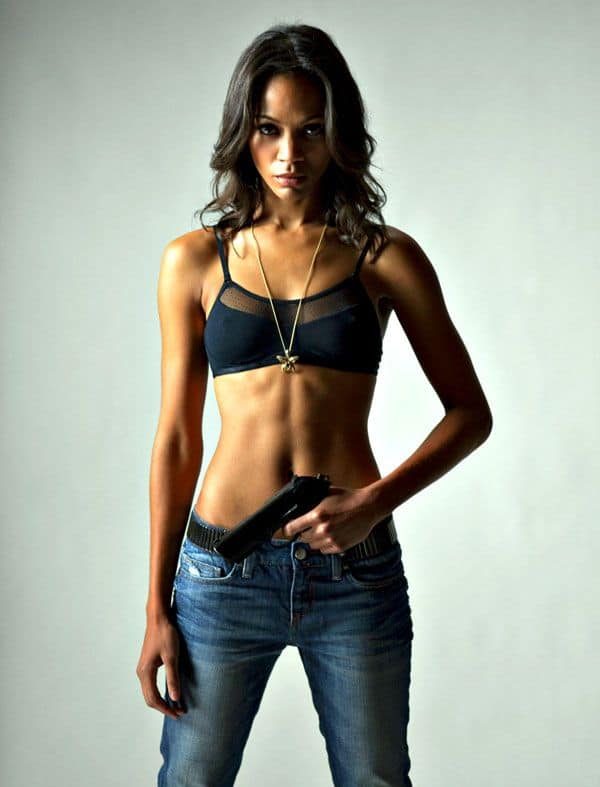 ---
Zoe Kravitz
Actress, Singer, Model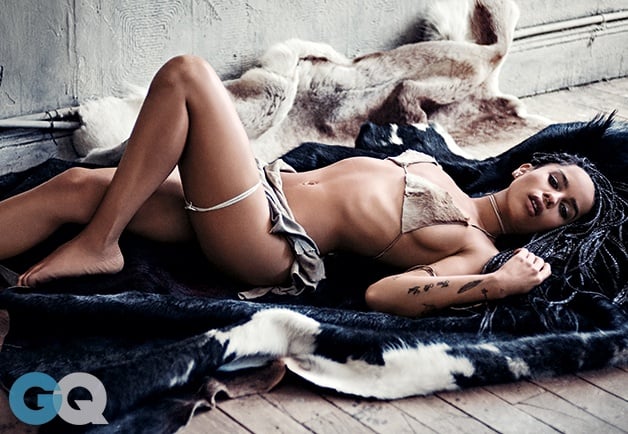 If you could label one woman a balanced contradiction, it would definitely be Zoe Kravitz. The lovechild of two incredibly accomplished artists — Lenny Kravitz and Lisa Bonet — she is half African American and half Ashkenazi Jewish. In fact, Zoe is one of many hot black women that carry the colors of their mixed origin with great pride.
Her on-screen debut came during her senior year in high school — in 2007. That year, she appeared in two movies — No Reservations and The Brave One.
However, it took a couple of years for Zoe to land a role that would really make her shine. That turned out to be Angel Salvadore, a character in X-Men: First Class.
Nowadays, Kravitz is most known for starring in Big Little Lies, an HBO TV series that assembled an A-list cast. The role of Bonnie Carlson has definitely brought her mainstream success.
Despite her popularity, Zoe believes in staying honest and saying whatever is necessary: "especially in America, and especially as a woman in America, and then especially as a black woman in America. It's good to be polite, but it's important to be honest."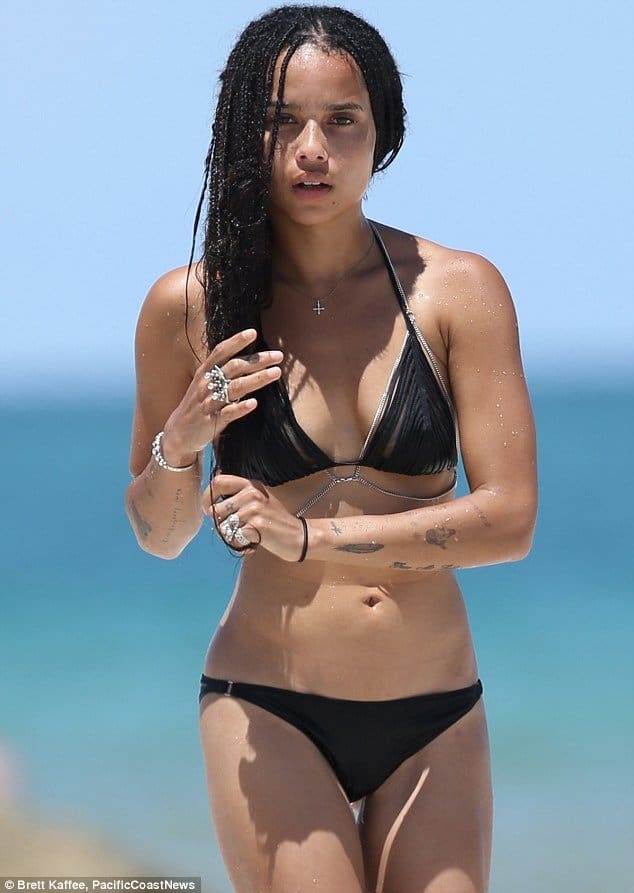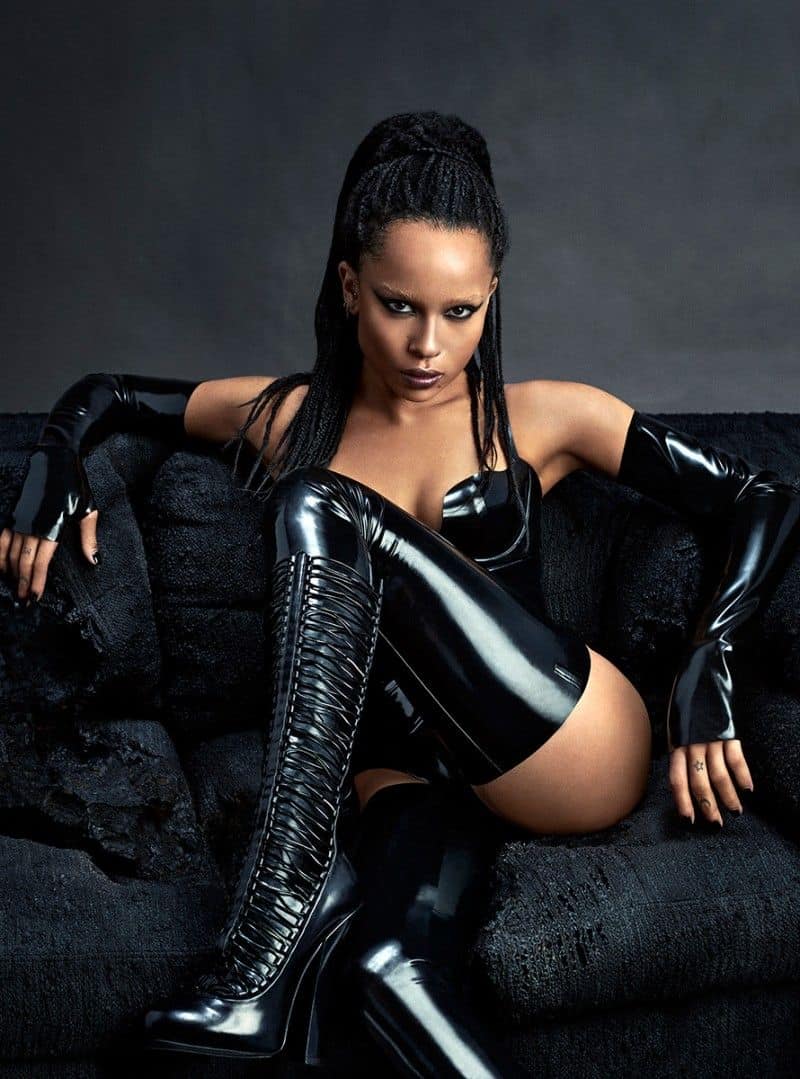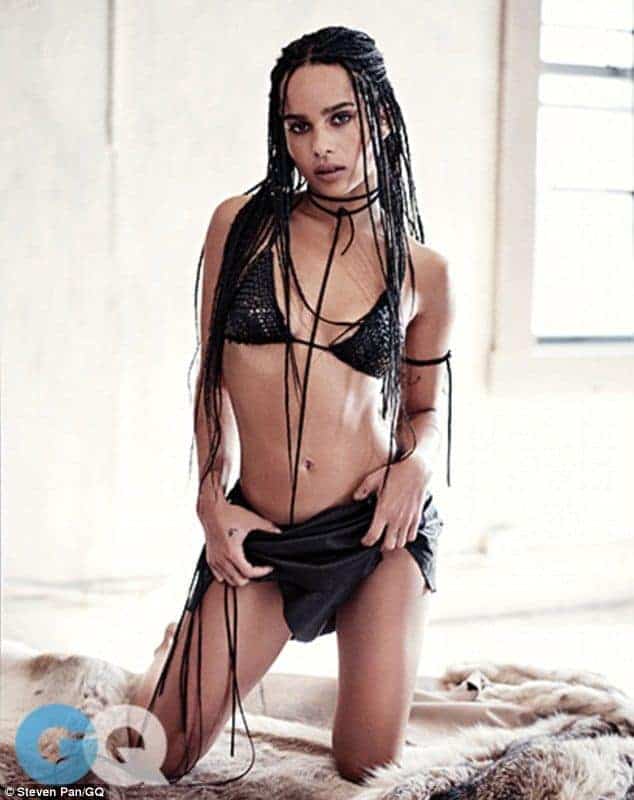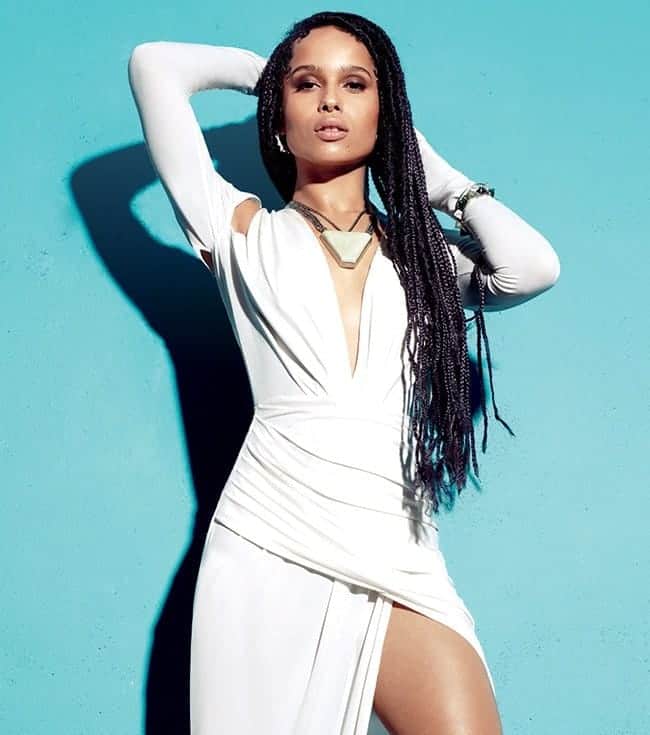 ---
Cassie
Singer, Dancer, Actress, Model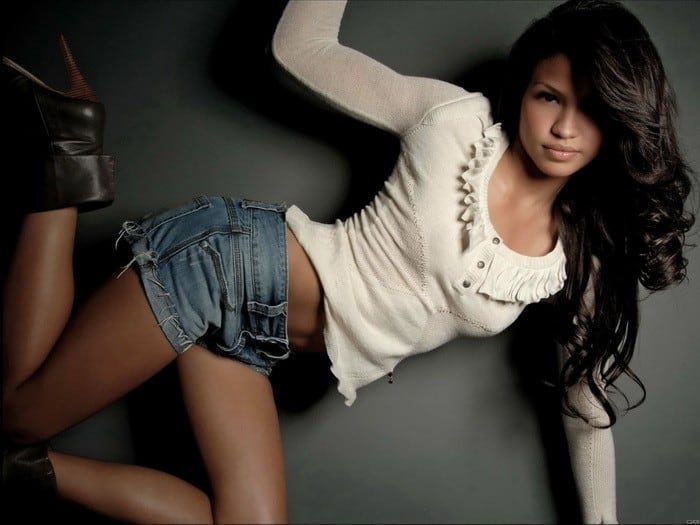 What happens when Filipino, African American, West Indian, and Mexican cultures come together? True beauty is born. Coming from a rich ethnic background, Cassie Ventura is talent wrapped in the prettiest package there is.
Sadly, Cassie is one of those hot black women that are unjustly remembered mostly for being someone's (ex) girlfriend. Yes, she dated Sean Combs, but there's more to her than that!
Her singing career, for example, started long before she met Diddy. By the time the two started dating, she already had a studio album released.
Most people, however, know her for her role of Sophie in Step Up 2: The Streets. Playing her gave Cassie the opportunity to show off another talent of hers — dancing.
Another thing that makes this lovely young woman interesting is the fact that the camera loves her in more ways than one.
That's why she's also signed to Wilhelmina Models, which landed her adverts and modeling gigs for Adidas, Abercrombie & Fitch, Seventeen, Calvin Klein, etc.
Even though she's expecting a baby, Cassie shows no signs of slowing down — she has a role in the crime mystery drama called Wonderland, which is currently in post-production.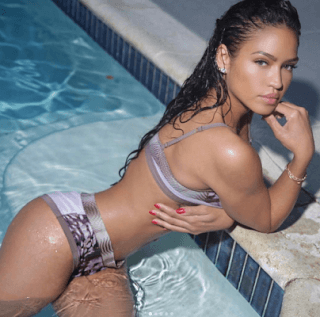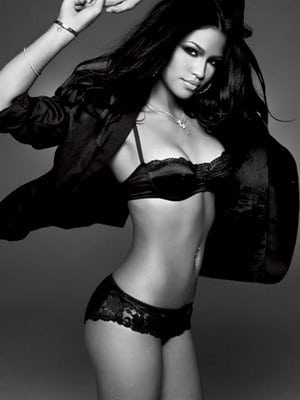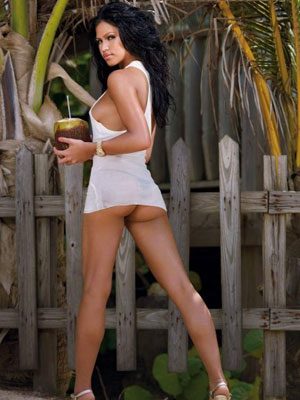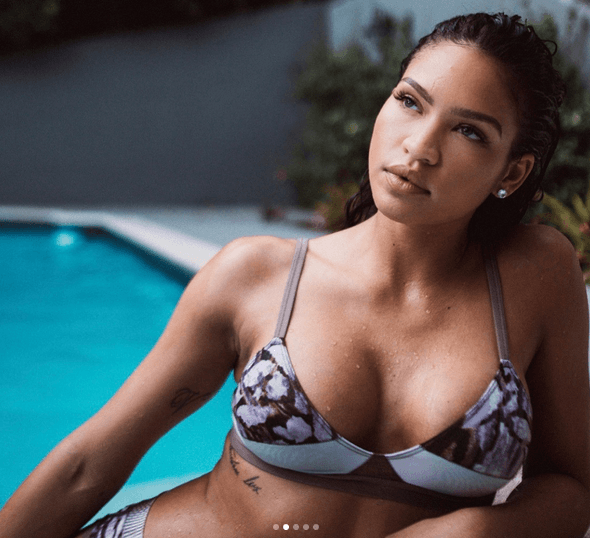 ---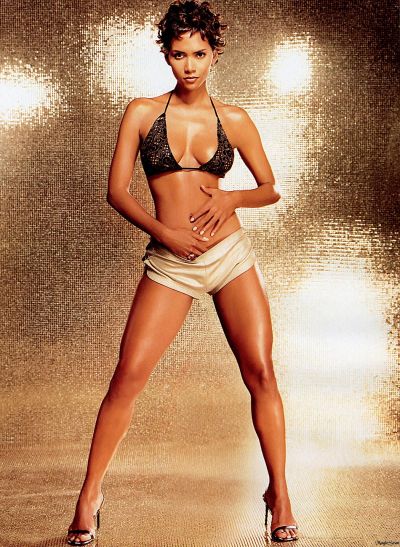 You can't possibly make a list of hot black women and not include Catwoman in it! Or do you prefer Storm? Either way, Halle Berry is a confirmed beauty queen who's made it a point to break racial barriers in showbiz.
Berry saw her big break in the 1990s, starring in more than a dozen films. That same decade brought her some of her first awards, including an Emmy and a Golden Globe for Introducing Dorothy Dandridge. Despite such a success, however, she found it hard to land big roles.
At the time, producers thought that no matter how hot black women were, they simply couldn't be seen as objects of desire. So Halle never got a chance to audition for Indecent Proposal and The Silence of the Lambs.
But then came the X-Men and 007 — the two franchises that would either break her or shoot her straight into stardom. Luckily for us, it was the latter.
Hollywood gave this beauty another shot, and she never failed. She even won an Academy Award in 2002.
Inspired by her own experiences, she is a fervent supporter of campaigns that raise funds for women's education, justice, and health.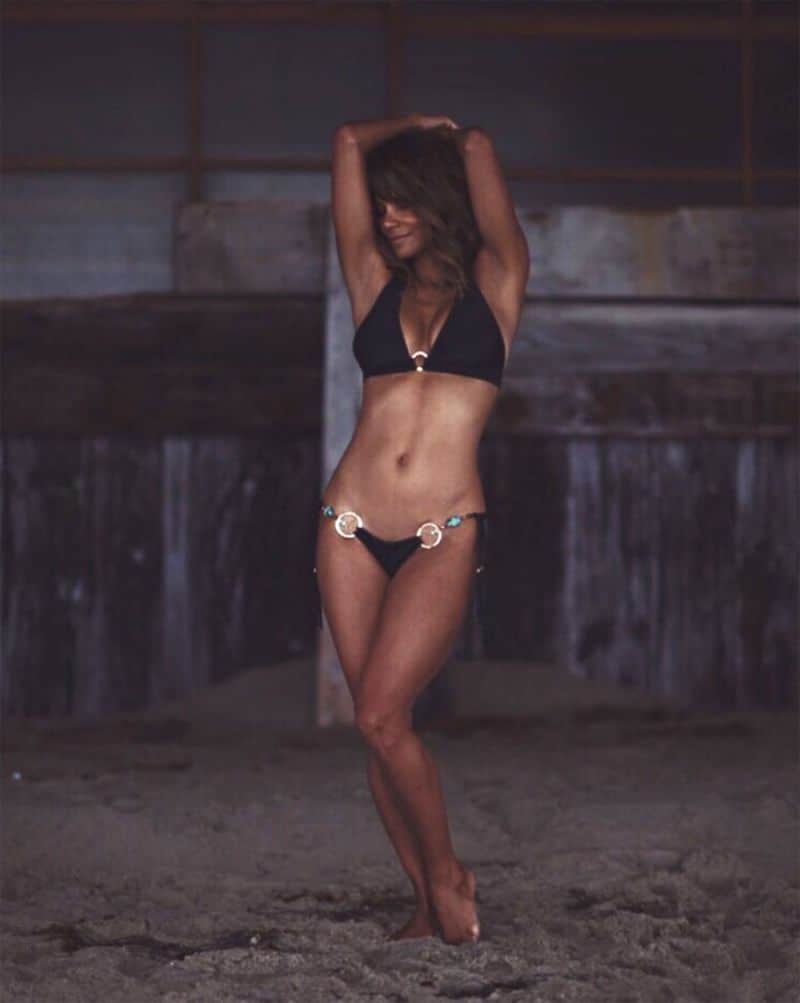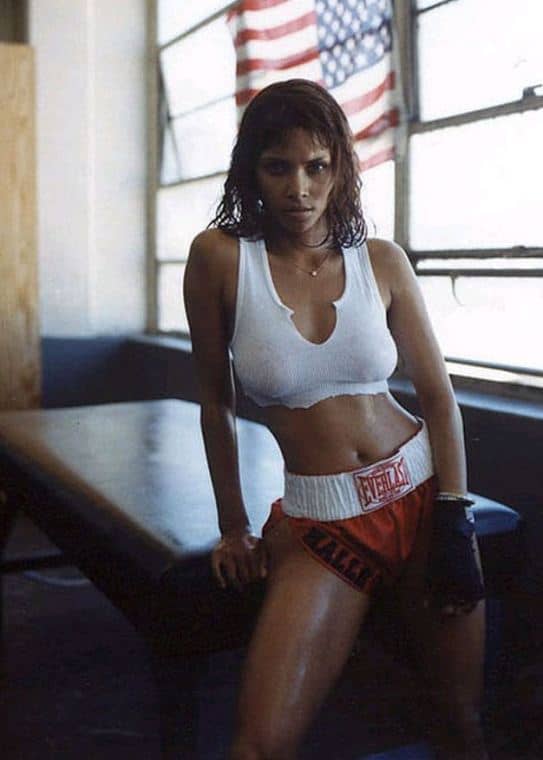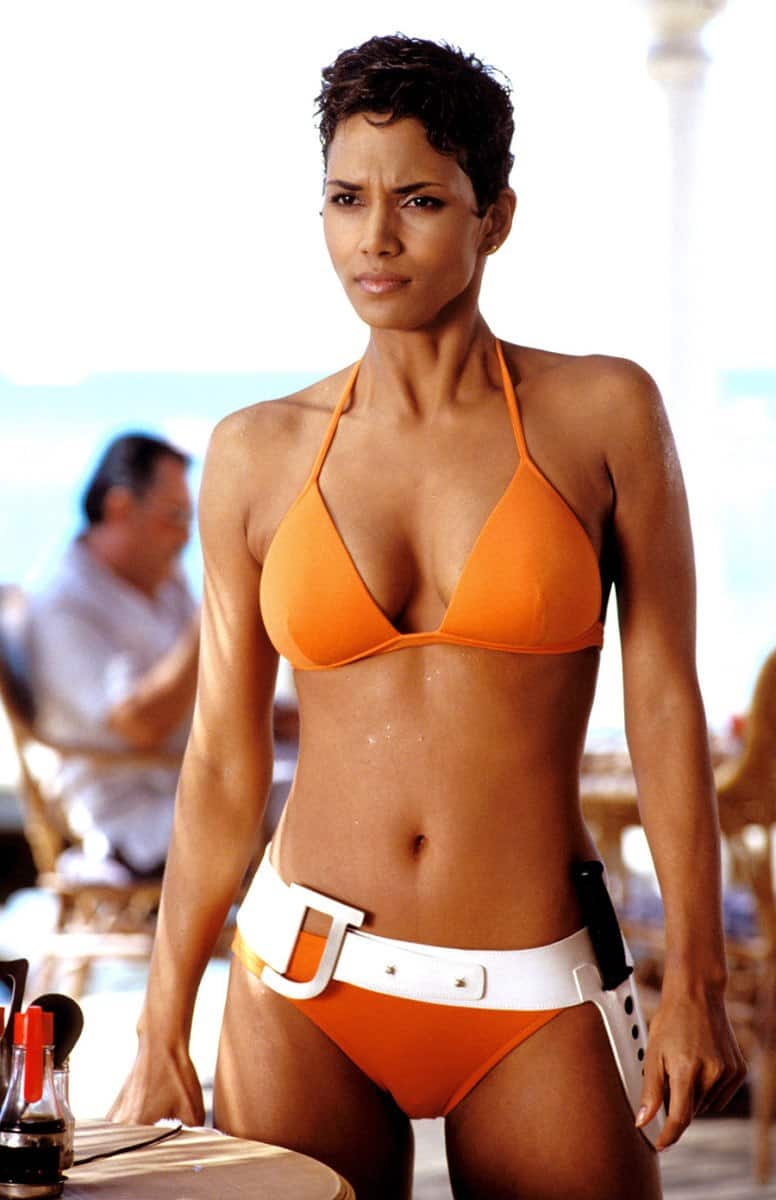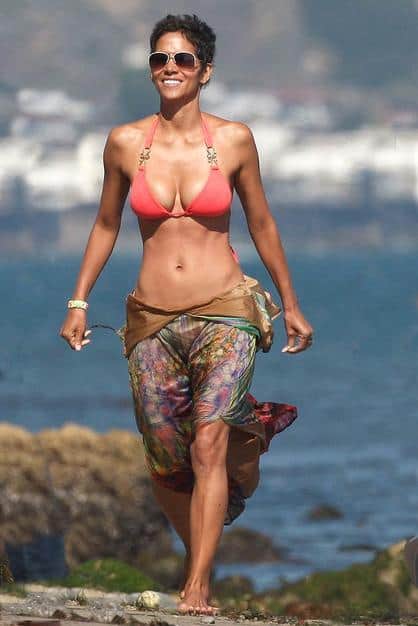 ---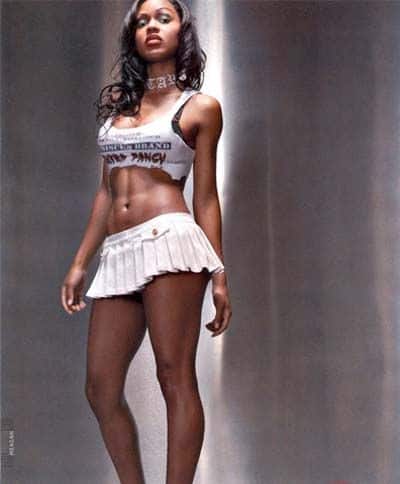 Honoring us with her TV presence since the mid-1980s, Meagan Good is a perfect example of an actress growing up in front of her audience.
She started acting around the age of four, and her talent came through relatively quickly. What's more, her first award nomination came when she was only 17.
Meagan is one of those rare child actresses that made a successful transition into adult roles. Although she has yet to win an award for her work, she has taken part in an impressive number of both small and big screen projects.
To prove that she is more than just a pretty face, she took on several roles in horror movies — Venom, Saw V, One Missed Call, and The Unborn. Her most recent project of that kind is The Intruder.
What makes Meagan stand out among hot black women of today is her incredibly diverse racial background.
Namely, she is of African, Cherokee, Puerto Rican, and Barbadian descent. The multiple racial identities gave Maegan something else alongside her beauty — an incredible amount of confidence.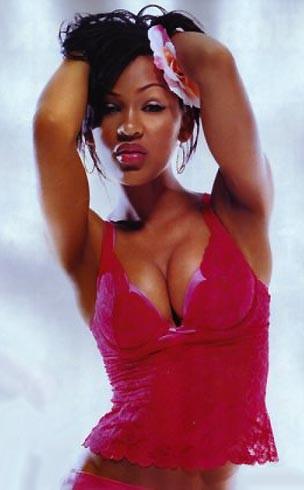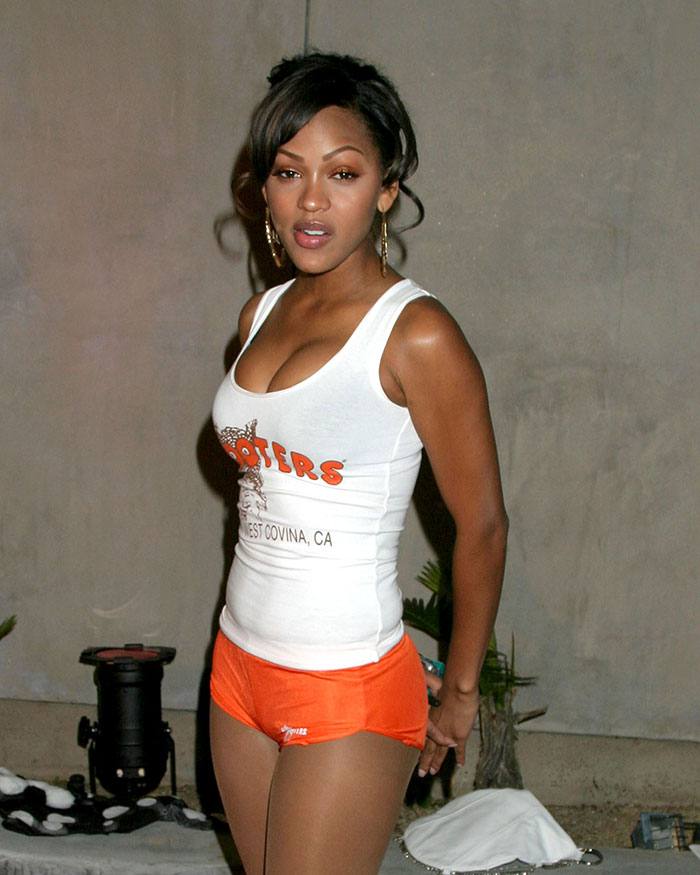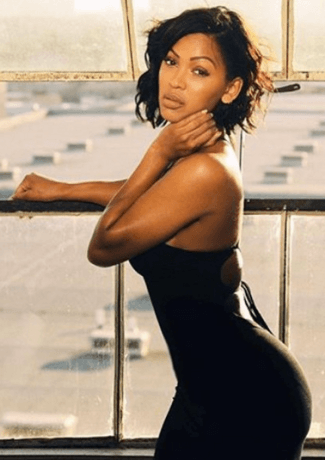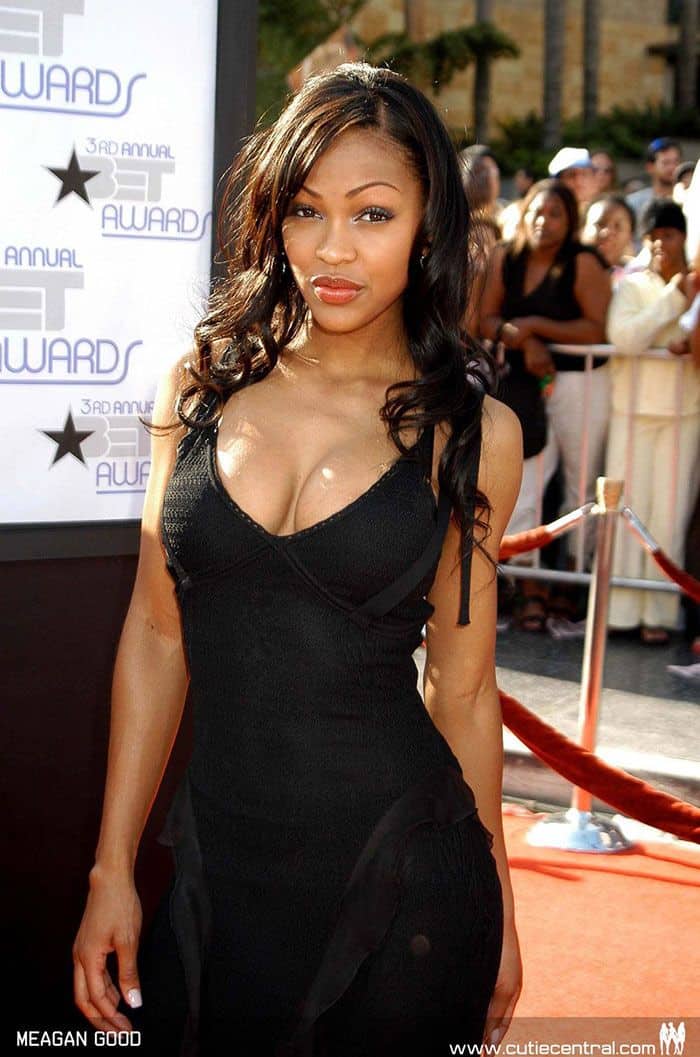 ---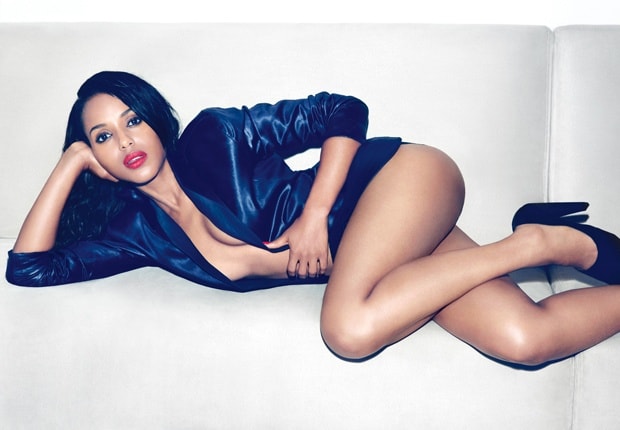 When you get chosen for the role of the first black lead on a network TV drama in four decades, then you really are something special.
Olivia Pope and Scandal were what marked an important period for both ABC and Kerry Washington. After all, the role did bring her a Golden Globe and two Emmy nominations. But it didn't come out of the blue for this stunner from the South Bronx.
Her earliest projects — Our Song and Save the Last Dance — hinted at her deeply set interest in social issues such as teen pregnancy, human and women's rights, as well as women's health.
Over the first decade of the 2000s, Washington took part in a wide variety of projects, ranging from comedies like She Hate Me and biopics like Ray and The Last King of Scotland to thrillers like Lakeview Terrace.
In addition to a very rich on-screen life and career, Kerry feels the need to give back to the community. Thus, she engages in a variety of programs related to female cancer.
She is also an outspoken Democrat and a fervent supporter of LGBT rights, as well as a board member of V-Day.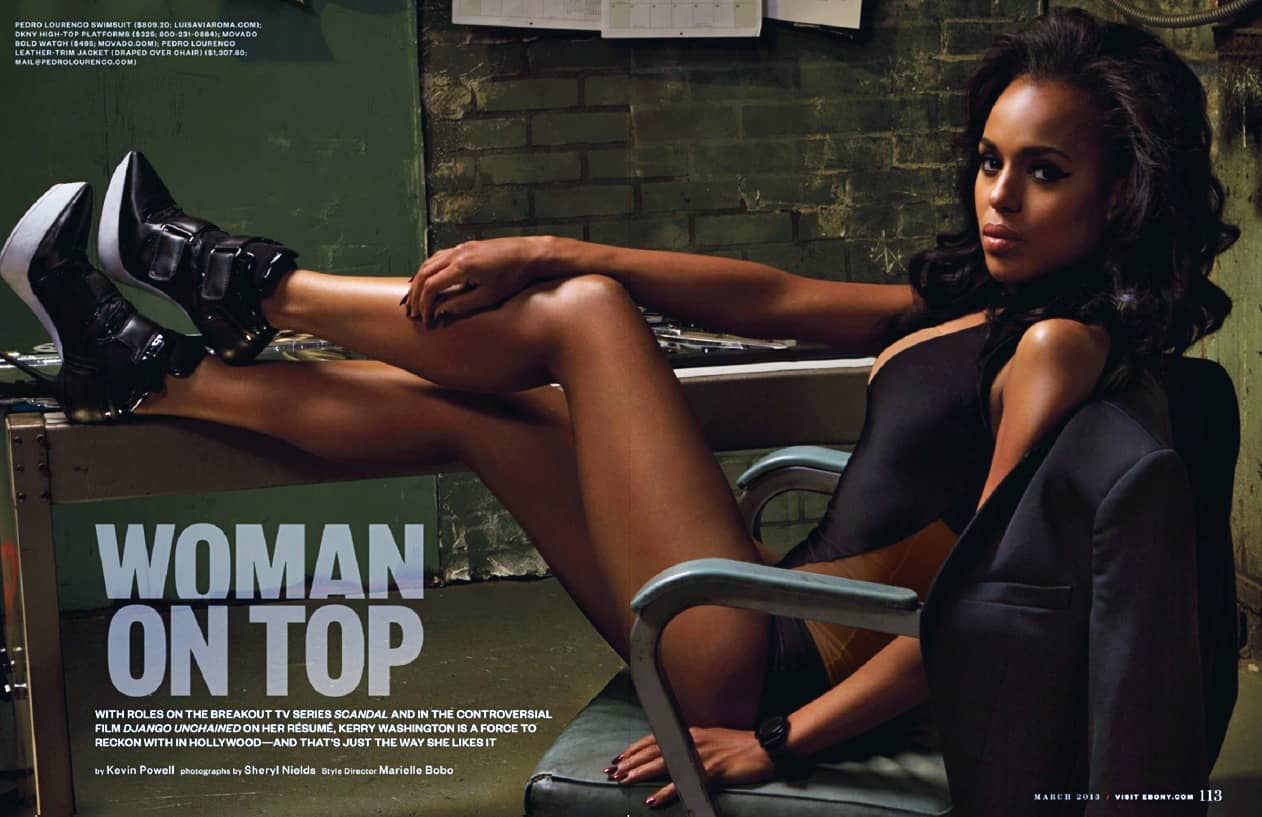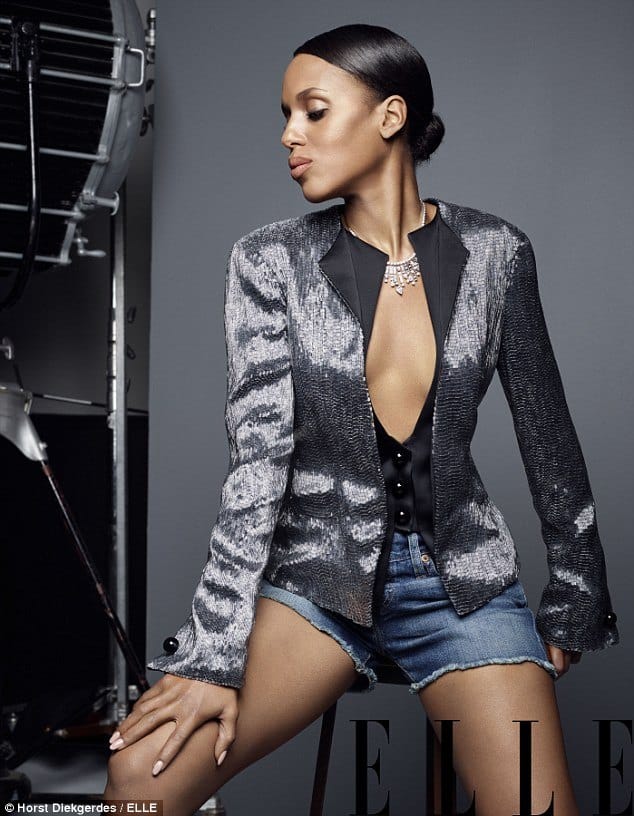 ---
Tyra Banks
TV Personality, Producer, Businesswoman, Actress, Author, Model, Occasional Singer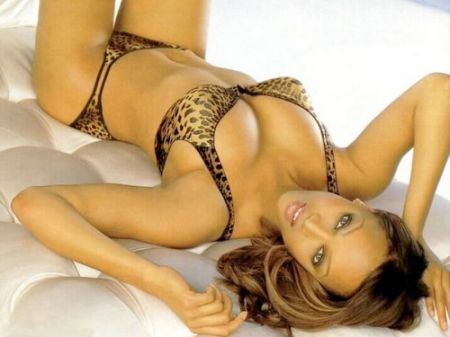 Our list of hot black women cannot fail to include one of the most influential black models in the history of fashion. Tyra Banks is a true example of how far persistence and hard work can get you.
Her road to fame was not a smooth one. When she first started out, several agencies dismissed her as unphotogenic. Boy, were they wrong!
She was 17 years old when she signed with Elite, an agency that opened many doors for her. Namely, her first jobs were modeling Oscar de la Renta, Chanel, Ralph Lauren, YSL, and so on.
But it was in the USA that she really made history. First of all, she was the first African American model to sign a contract with CoverGirl Cosmetics.
Furthermore, she was the first black model to appear on the cover of GQ and Sports Illustrated, a fact that shot her straight into fashion industry stardom.
However, despite the fame, this beauty has remained true to her values and is deeply vested in helping young African American women get the opportunities they deserve.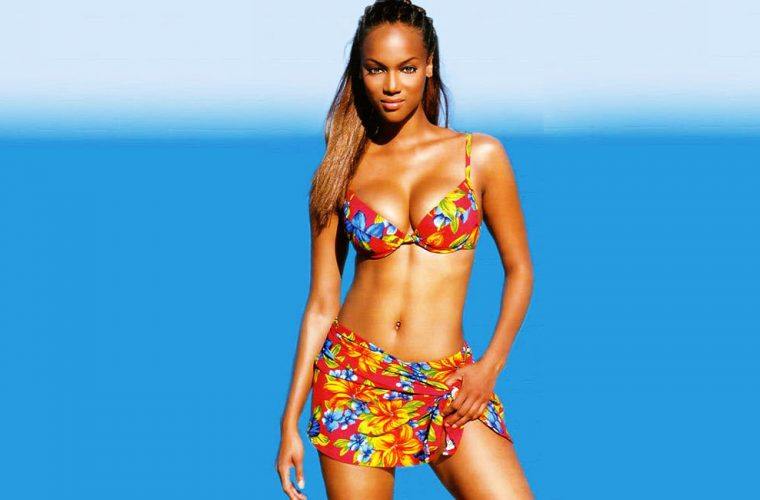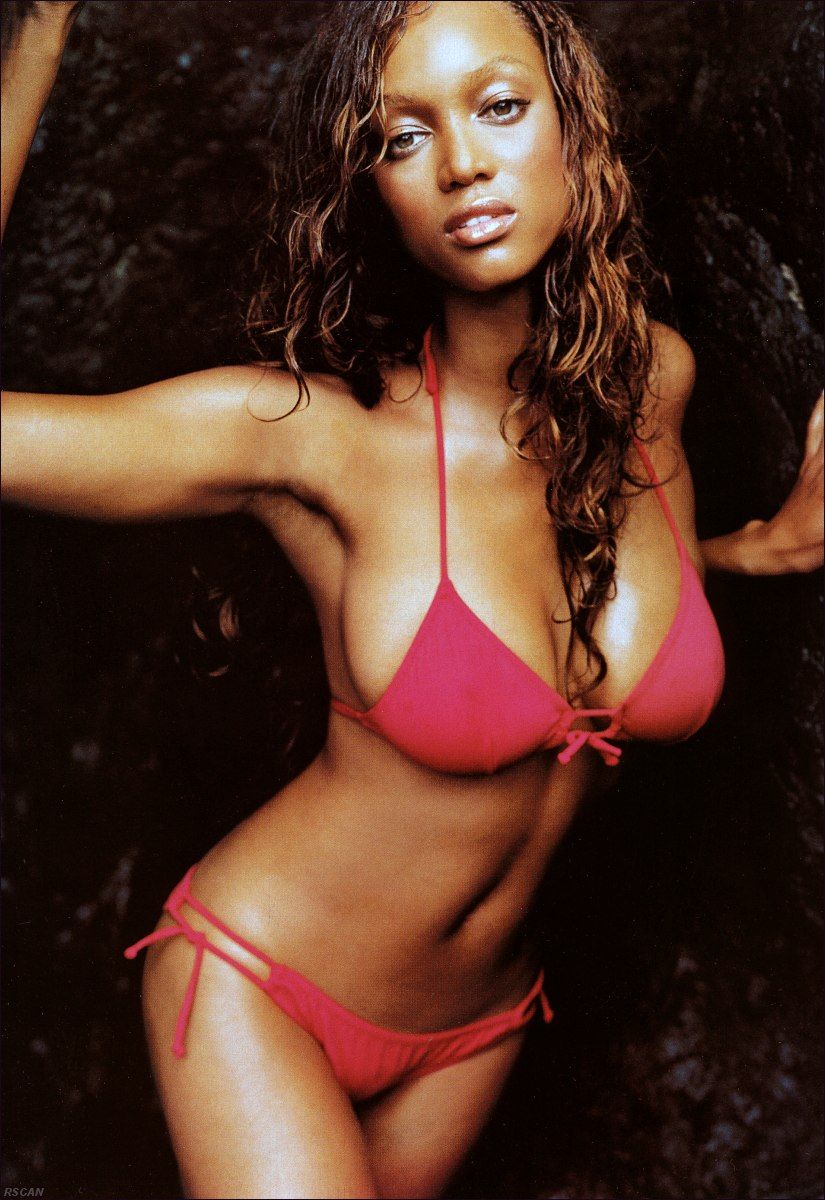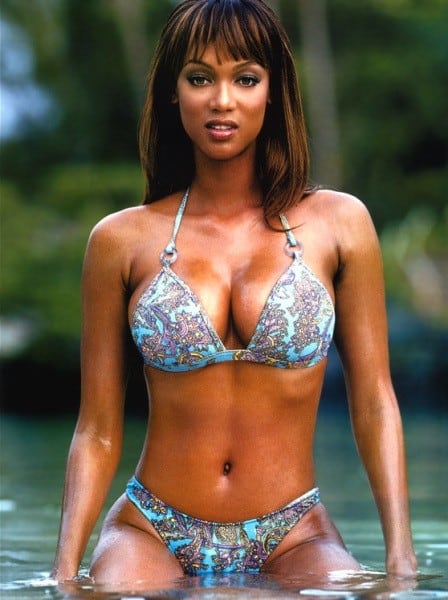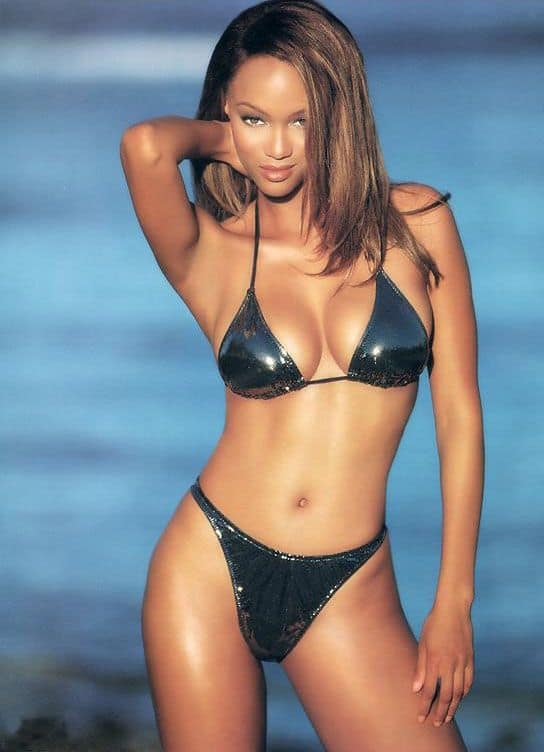 ---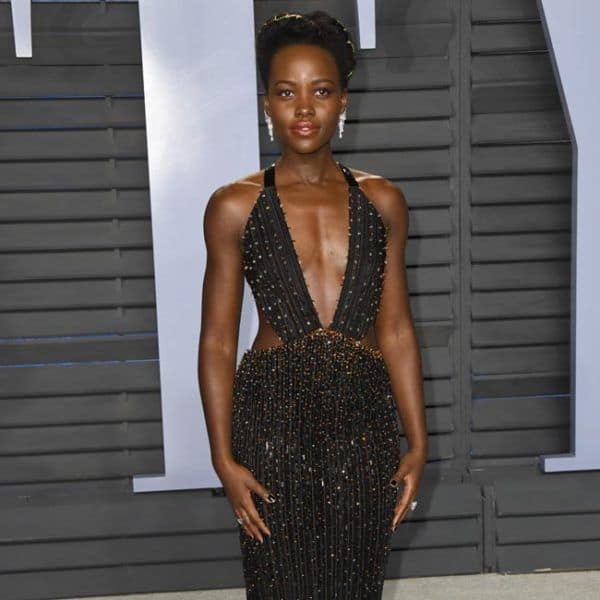 Born in Mexico City to a couple of political refugees from Kenya, Lupita Nyong'o's path to fame was relatively smooth. However, that doesn't mean she didn't work hard for it.
She is a well-educated young woman, holding an MA in acting, which she earned at the Yale School of Drama. Soon after she graduated, she landed a role in the widely acclaimed 12 Years a Slave.
Not surprisingly, her interpretation of Patsy was what landed her a handful of awards, including the Oscar for Best Supporting Actress. What's more, Lupita made history by winning — she was the first actress of Kenyan and Mexican descent to win that award.
What ensued were roles in several blockbusters, such as Star Wars sequels, The Jungle Book, and Black Panther.
Off-screen, Nyong'o is following in her parents' footsteps. She is well aware of the social and environmental issues that humanity is facing. She is a zealous advocate of historic and international nature preservation.
In addition to that, she promotes anti-poaching campaigns and programs for providing relief to Ugandan women and children.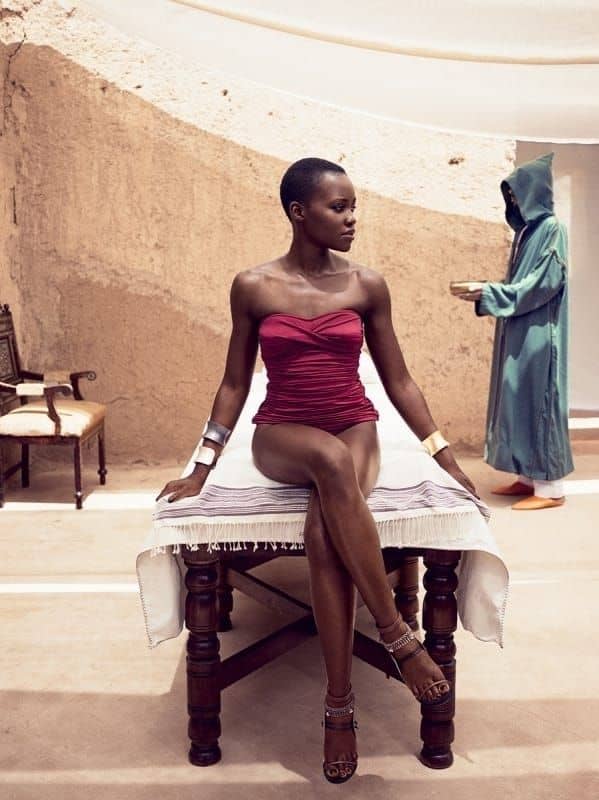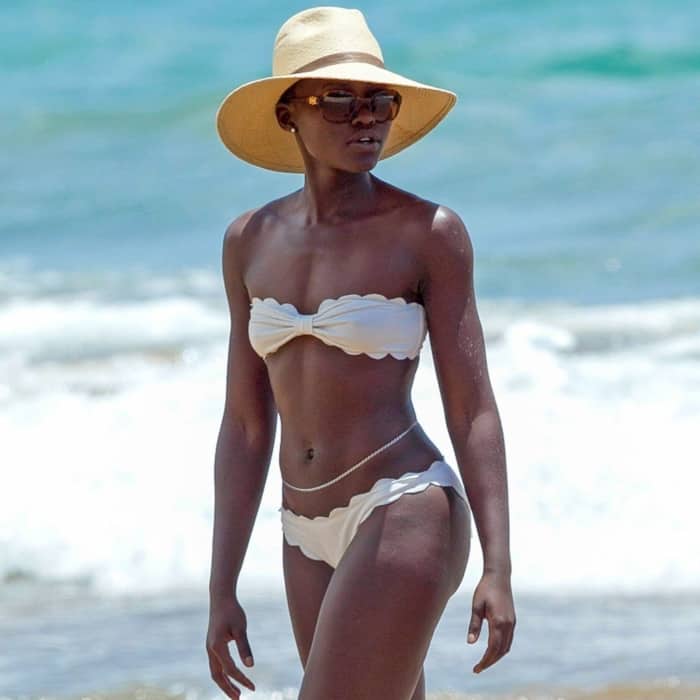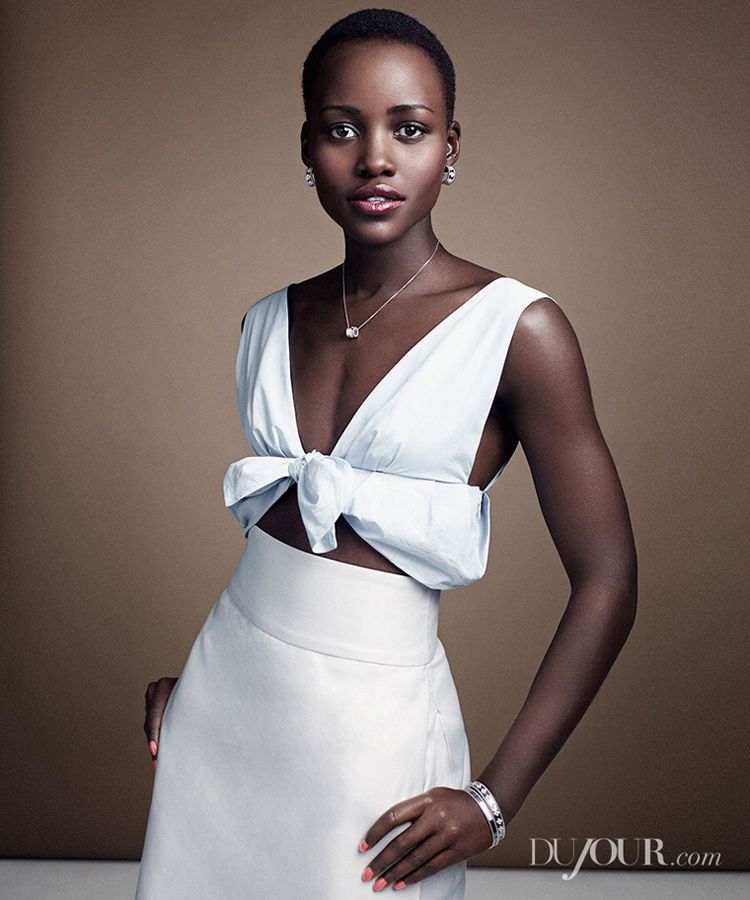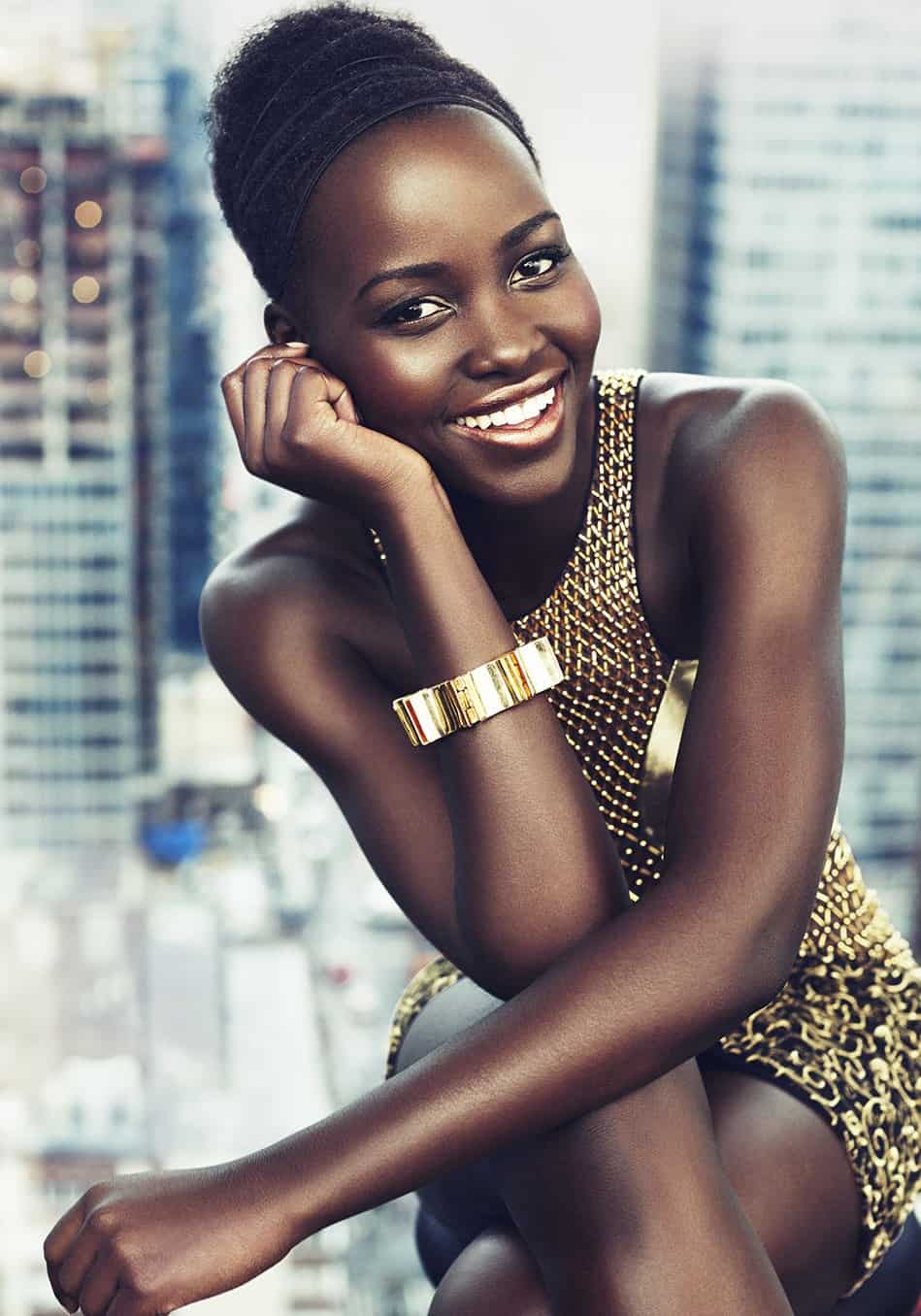 ---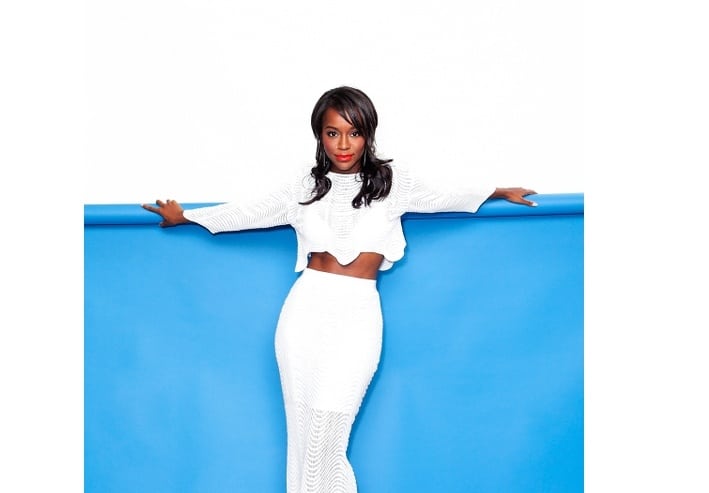 Supposedly of Nigerian descent — a rumor that was never confirmed — Aja Naomi King is one of the few hot black women that have managed to keep their private life a secret.
Aside from being real chocolate-colored eye candy, Aja is an incredibly talented and well-educated young actress. Although her looks did help a lot in landing her TV roles, critics agree that the time she invested in education paid off as well.
Aja's first notable TV role was that of Cassandra Kopelson in the one-season hit Emily Owens, M.D.The fact that the show got canceled after just one season didn't affect King too much. She went on to land a role in the ongoing ABC series How to Get Away with Murder.
Although still very young and basically at the beginning of her acting career, Aja is already a star.
She appeared in several big-screen hits, such as Reversion, The Birth of a Nation, The Upside and A Girl from Mogadishu. Her versatility is what makes her stand out, and she is showing no signs of slowing down.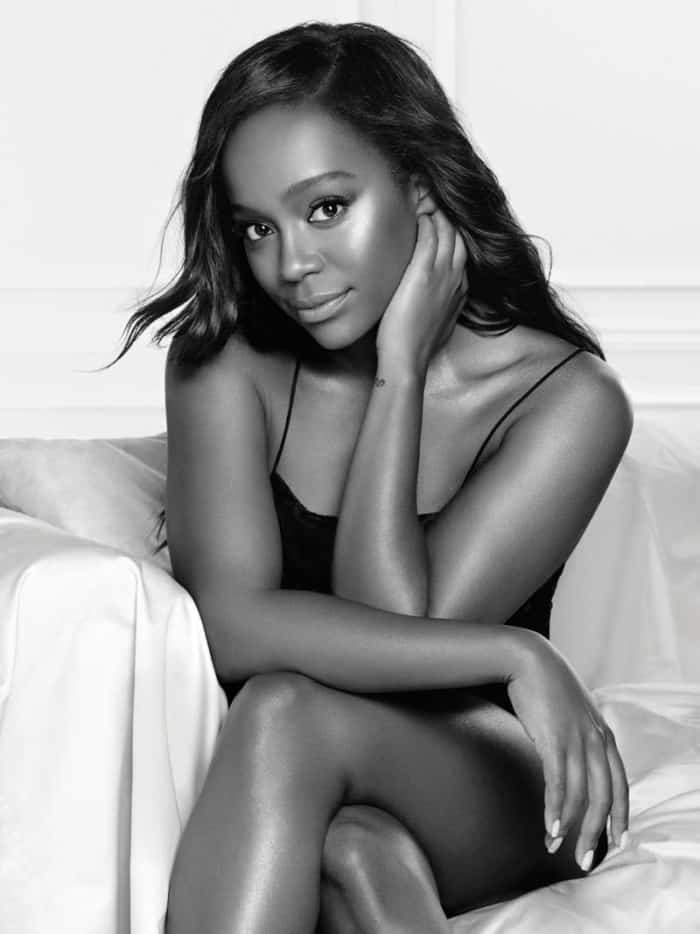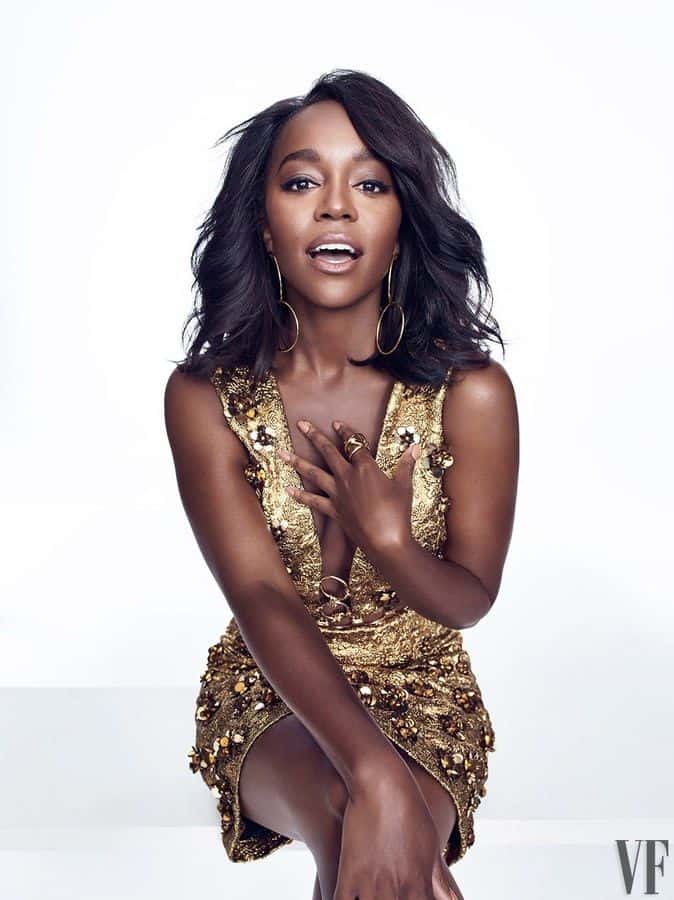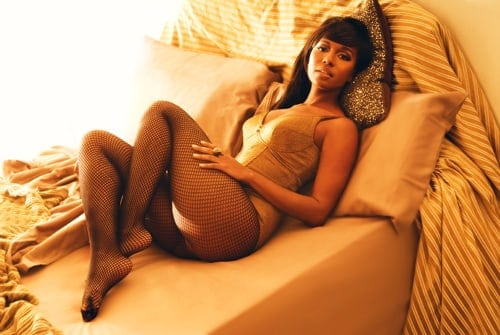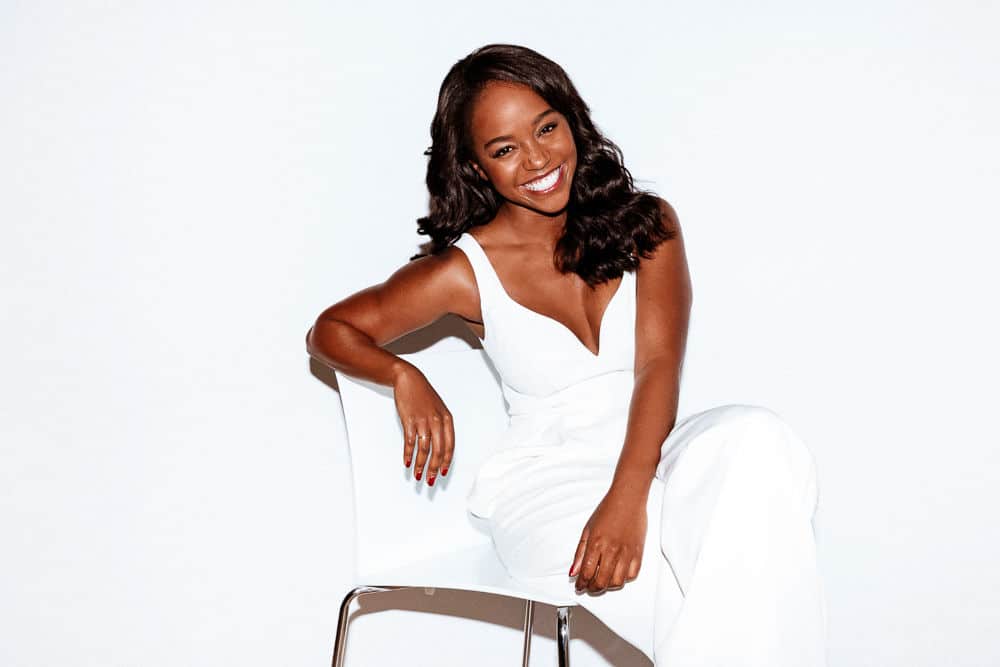 ---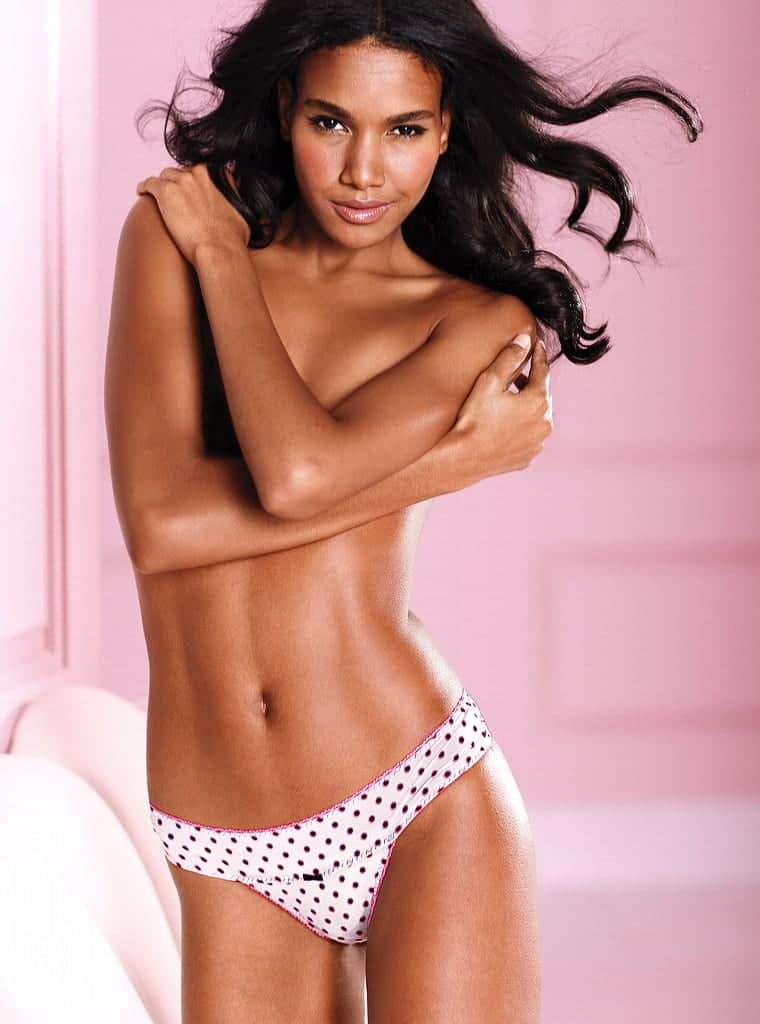 This full-lipped beauty from the Dominican Republic has had it tough at the very beginning of her modeling career. Namely, Arlenis is one of those hot black women who were appreciated in the rest of the world before they were acknowledged in their own country.
Unfortunately, her skin color was a dealbreaker for several Dominican designers. However, luckily for both Arlenis and us, the US fashion industry didn't have the same problem.
This stunner got signed virtually moments after setting foot on the Marilyn Agency premises. Soon after, Anna Wintour noticed her and made sure Sosa appeared at the Met Ball in 2008.
Since then, this young model has been virtually unstoppable. She has walked the runway for a great number of prestigious designers, including Michael Kors, Ralph Lauren, Hermes, Carolina Herrera, Isaac Mizrahi, and Diane von Furstenberg.
Moreover, her stunning features have landed her several magazine editorials, most notably with Vogue, Elle, and Harper's Bazaar. At the moment, Arlenis is the face of Lancome.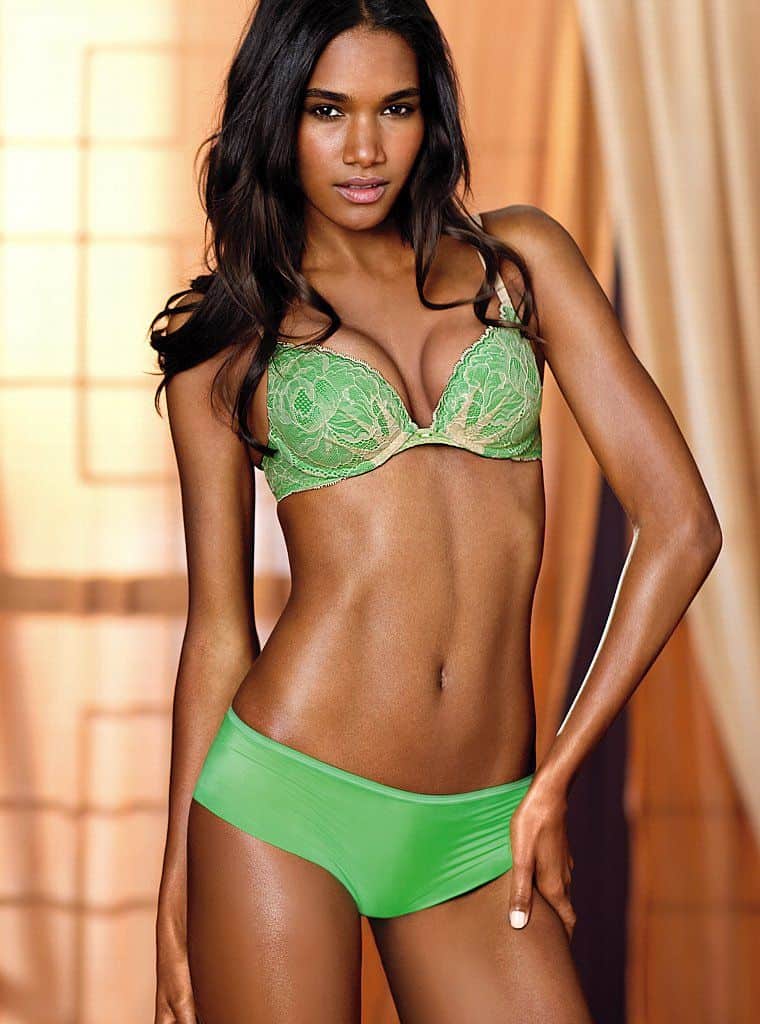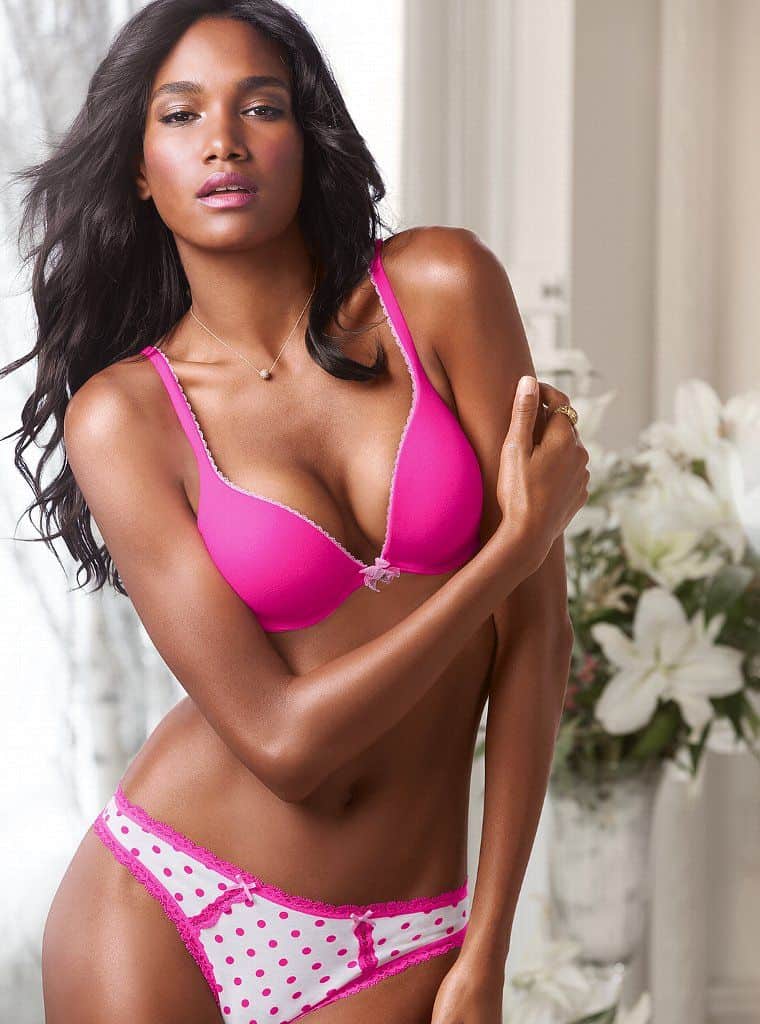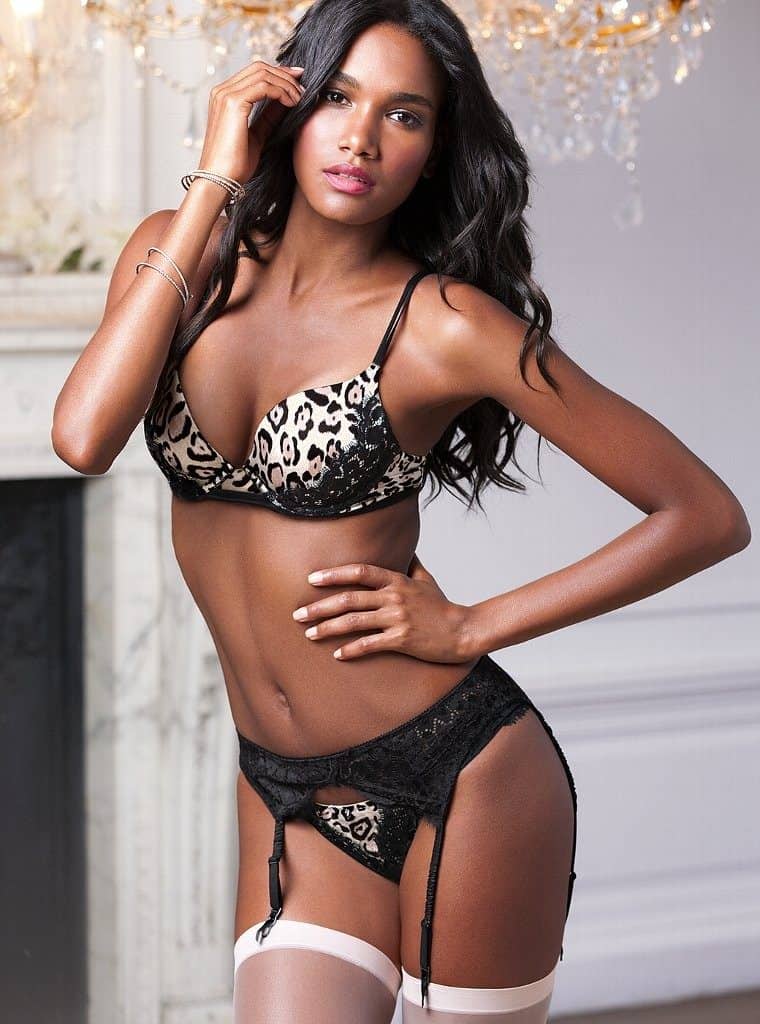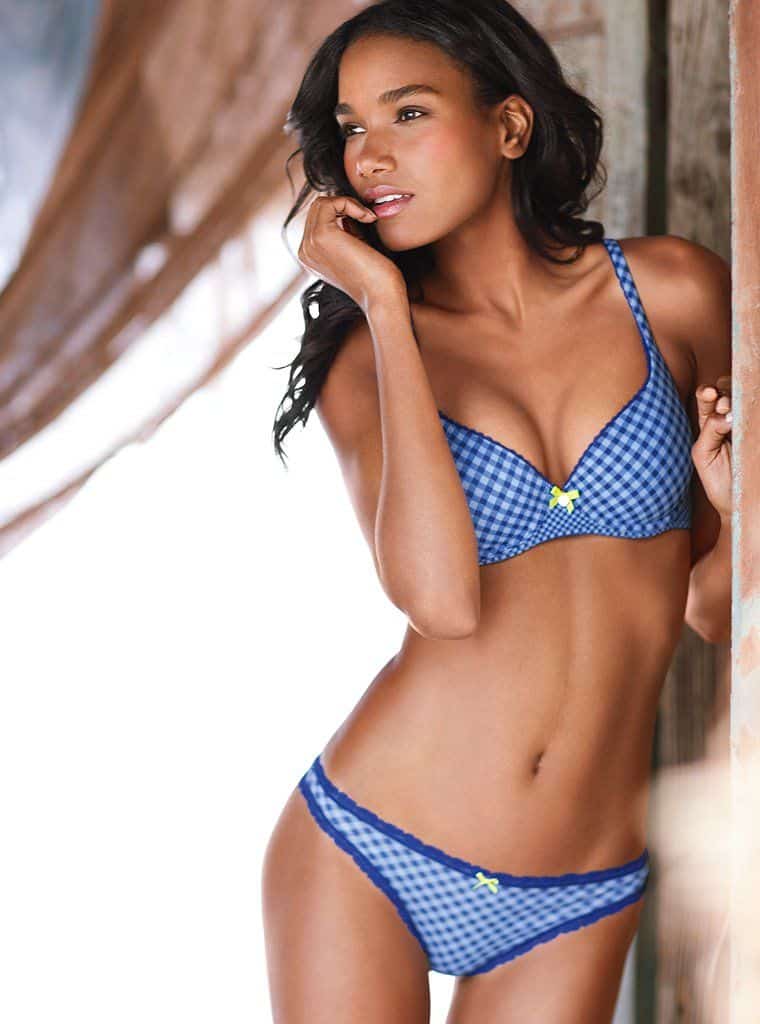 ---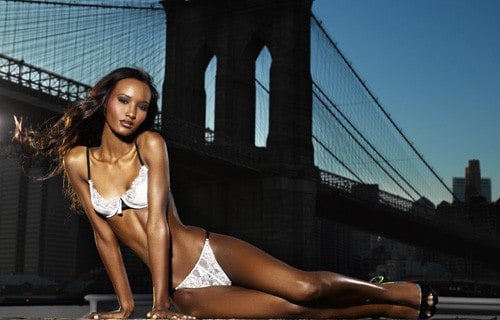 Coming from the rough lands of Somalia, this Somali-Ethiopian model has enchanted the world's fashion industry. Her stunning features have everyone watching (if not drooling) wherever she appears. And she has appeared in a lot of places.
Fatima is the living proof to all hot black women out there that you don't have to stand on the throne in order to be a true winner. Since placing 3rd in the 10th cycle of America's Next Top Model, she has kept herself quite busy.
She is popular in the US as well outside its borders. Thus, she landed editorials in the US and Spanish Elle and Vogue. Even the Indonesian and Australian Cosmopolitan, Marie Claire, and Harper's Bazaar wanted some of her charm.
What's more, Fatima is no less popular on the runway. As such, she's walked for some of the greatest designers of our time — Giorgio Armani, Ralph Lauren, Hermés, St. John, etc.
All the work that she has done has inspired Cosmopolitan to name her as one of the most successful participants of America's Next Top Model franchise.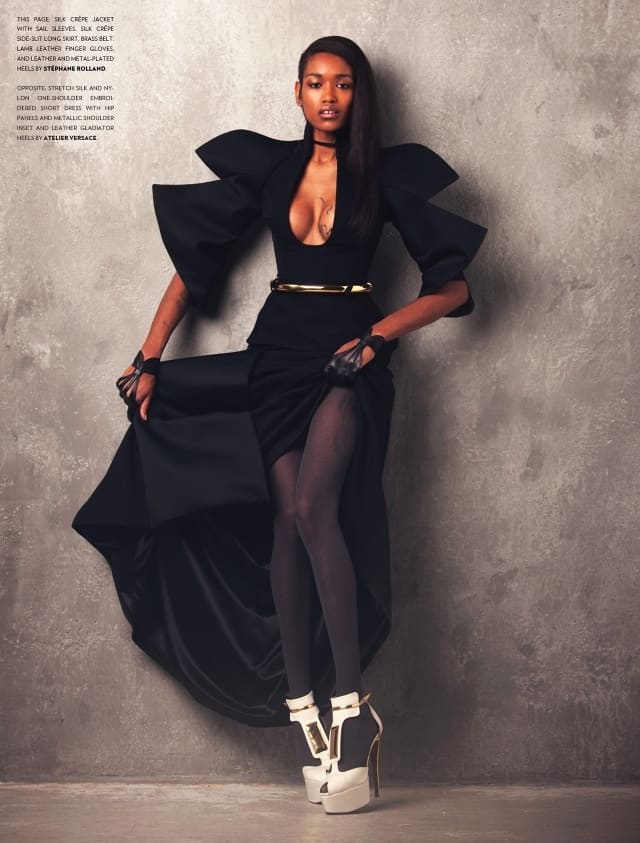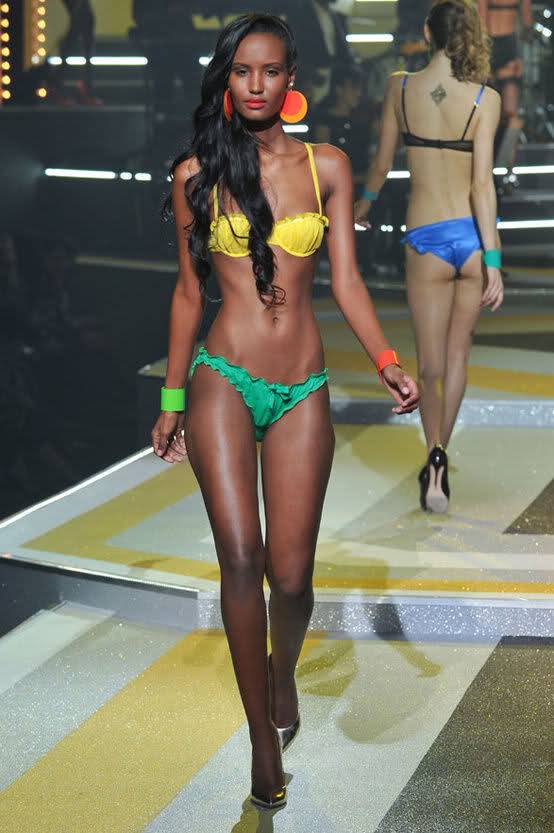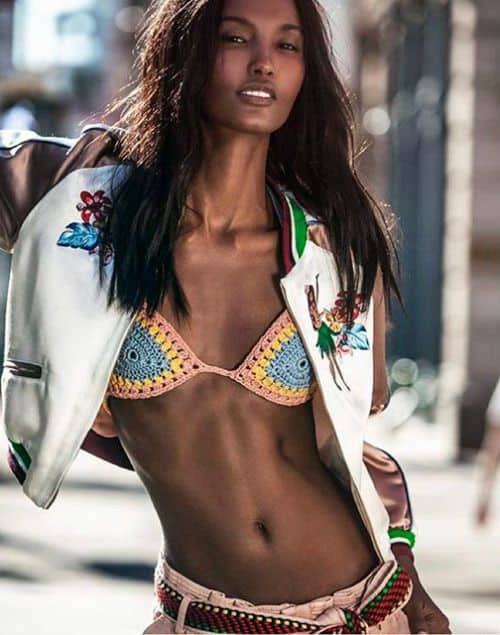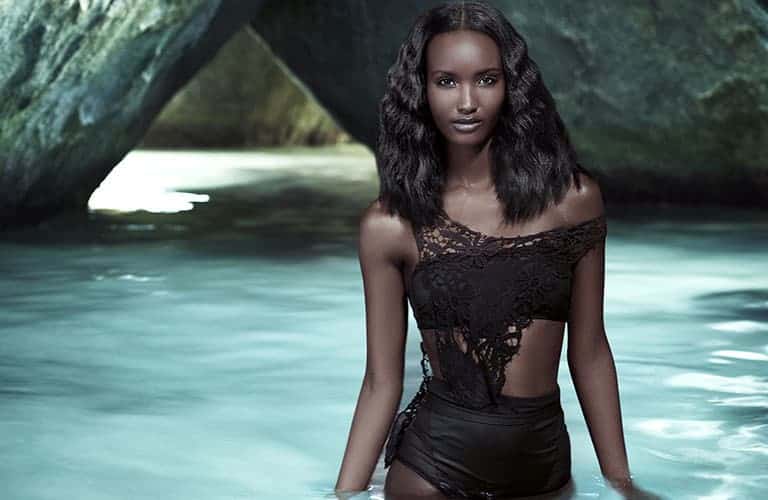 ---
Leila Lopes
Actress, TV Host, Model, Beauty Queen (Miss Angola UK 2010, Miss Angola 2010, Miss Universe 2011)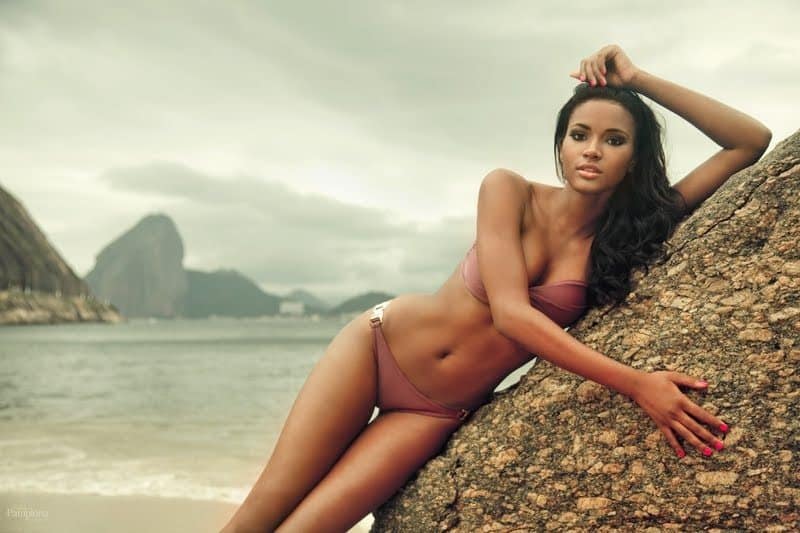 When it comes to hot black women, how much hotter can you get than Miss Universe? You'll agree — not much. That's exactly why Leila Lopes has found her way to our list.
This Angolan beauty first caught everyone's attention by becoming Miss Angola in 2010, followed by winning Miss Universe in 2011. Right then and there, Leila became the first contestant of Angolan descent to win the title.
The Miss Universe title has brought Lopes numerous social engagements, some of which are related to burning social and environmental issues. In fact, she even went to Brazil to attend the 2012 UN Conference on Sustainable Development.
Her radiant eyes are what attracts people toward her, but her humble nature is what makes them fall in love for good.
Above all, she is a young woman looking to give back to the community, to motivate and inspire the next generation of young women.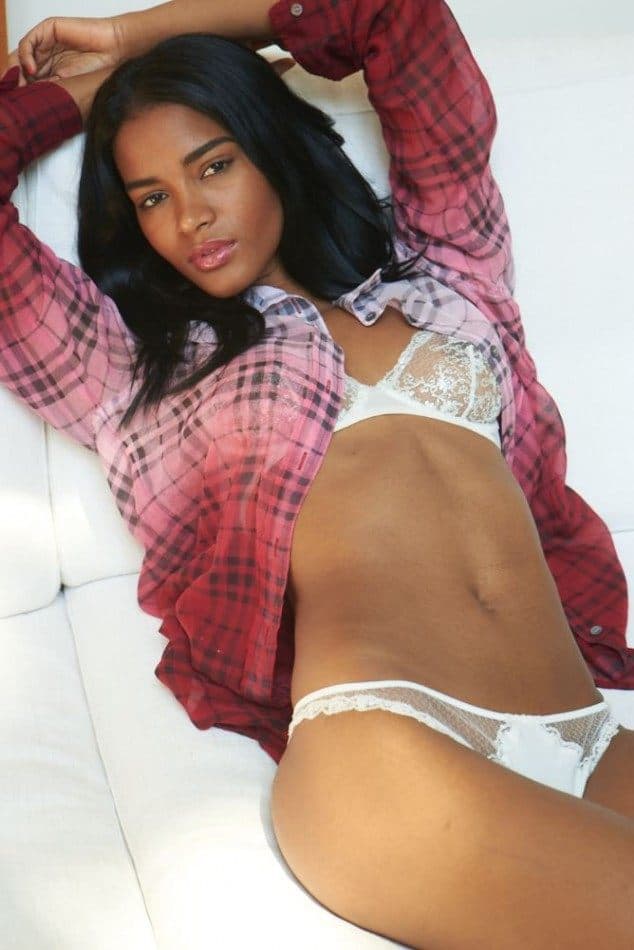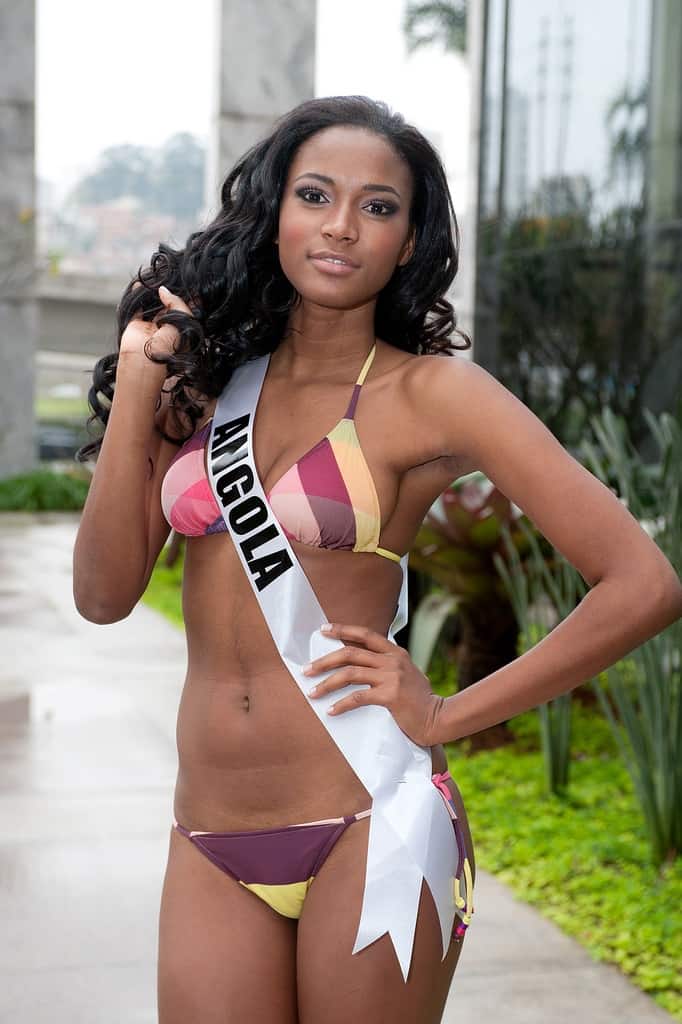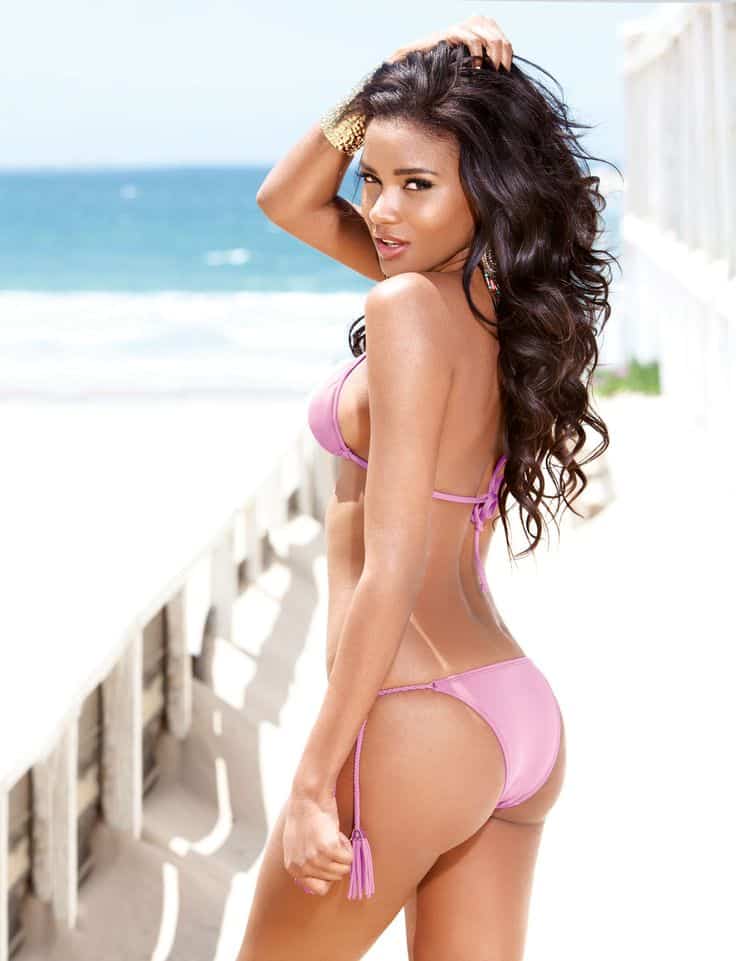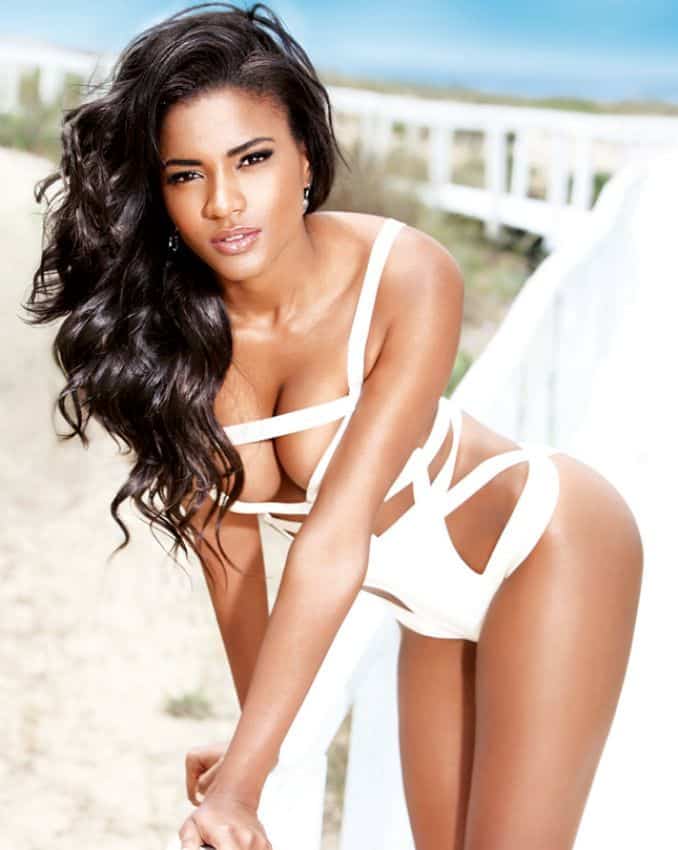 ---
Jasmine Tookes
Model, Victoria's Secret Angel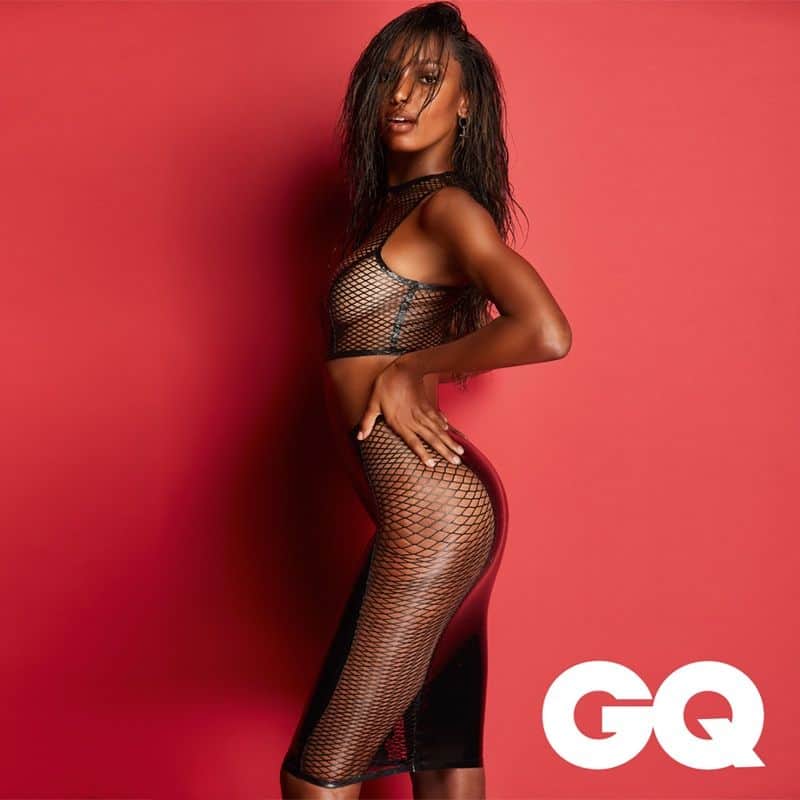 Coming up next on our list of hot black women is Jasmine Tookes, a true California girl.
Jasmine is an incredibly active young woman who loves sports. As a teenager, she was an active gymnast, and she played volleyball. We bet those two sports are the reason she has such a killer body today!
She became a part of the Victoria's Secret family in 2015, and ever since, we haven't been able to get enough of her. She landed editorials in Vogue and Harper's Bazaar.
Furthermore, she appeared on the covers of the French and US Elle, Spanish Vogue, Vietnamese Harper's Bazaar, and Maxim.
In addition, her slender physique makes her a valuable asset on the runway. That's why she's the go-to model for Burberry, Salvatore Ferragamo, DKNY, Balmain, Tom Ford, Oscar de la Renta, Tommy Hilfiger, Versace, and many others.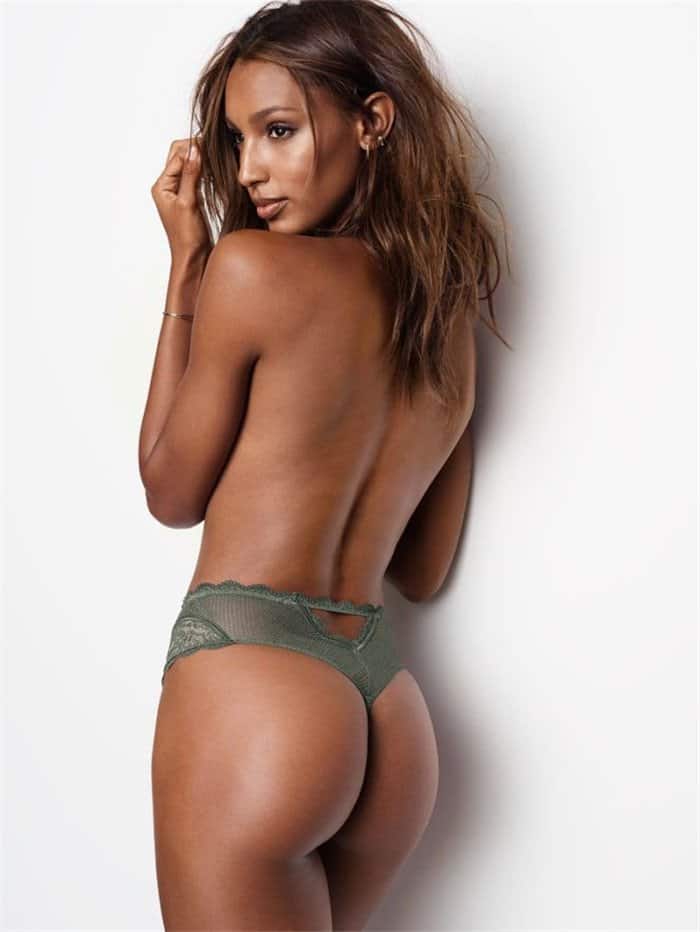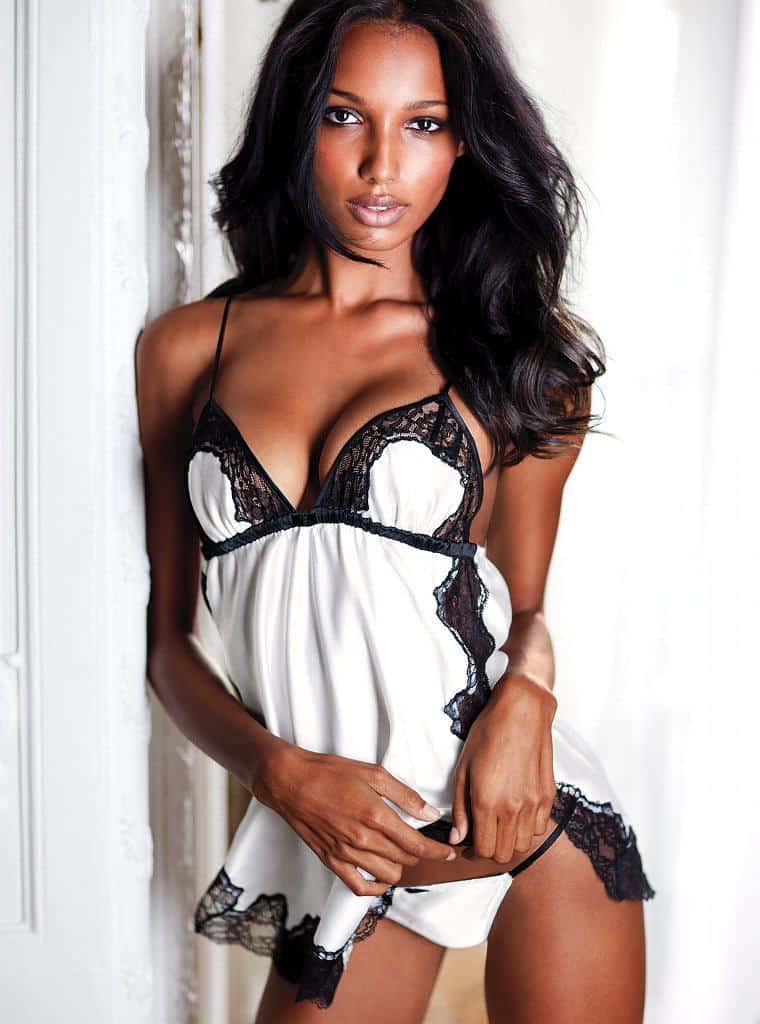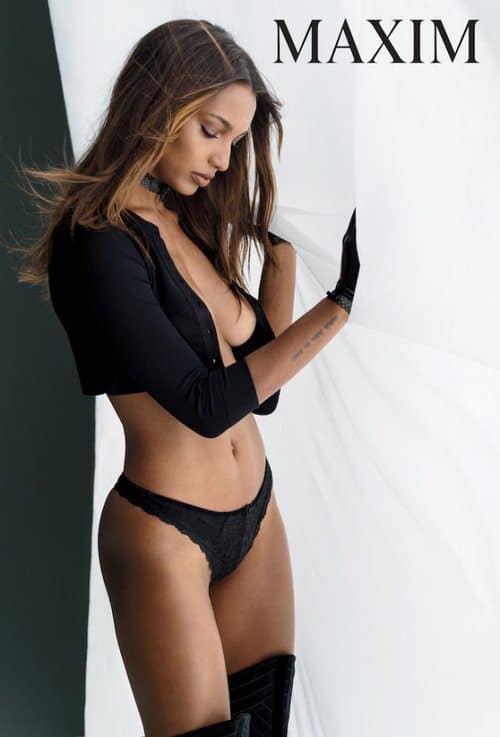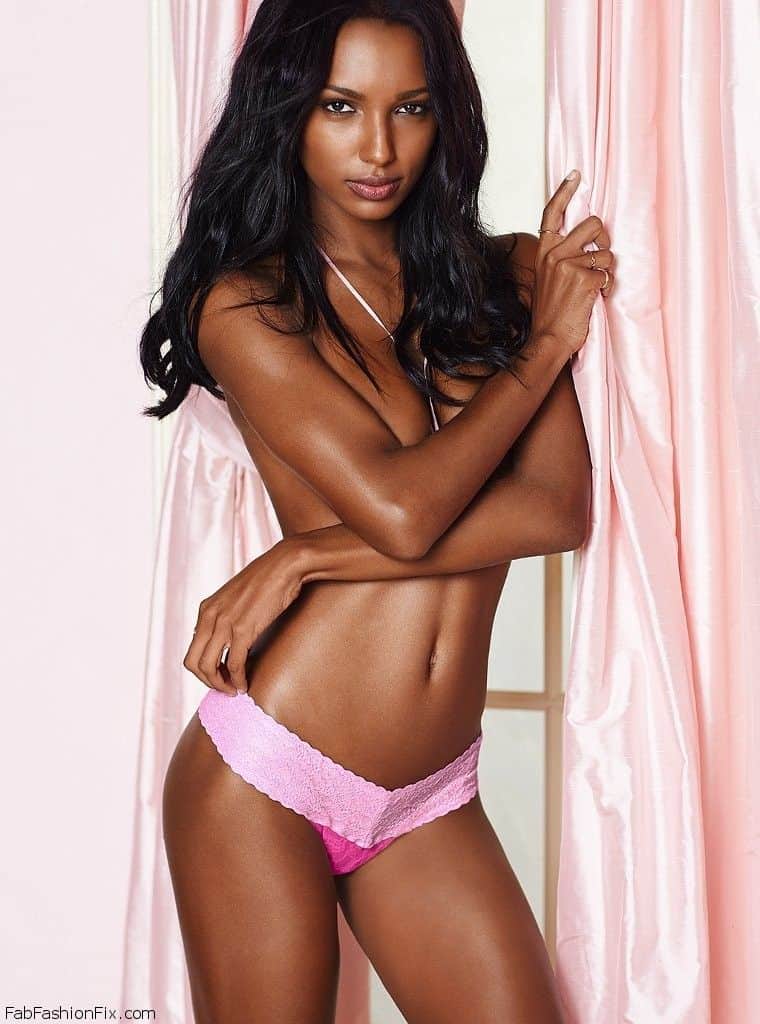 ---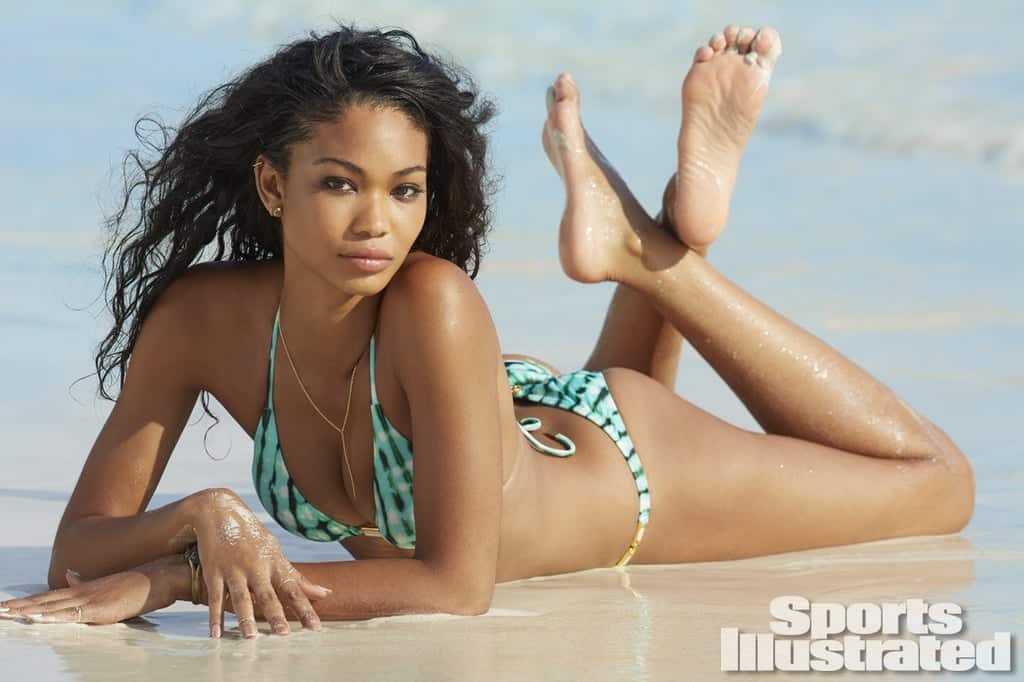 Currently one of the most popular Afro-Asian models in the world, Chanel Iman leaves people starstruck with her unique looks. The fact that she is of African American and Korean descent makes her one of the most exotic entries on our list of hot black women.
She turned to modeling at the tender age of 12 and saw almost instant success. Namely, she placed third in Ford's Supermodel of the World contest in 2006.
Not long after that, she started appearing in editorials in several international Vogue, Harper's Bazaar, and Elle magazines.
Aside from being an incredibly pretty face that appears in advertisements and occasional music videos, Chanel is also a passionate activist.
She raises awareness on issues of education and is heavily involved in setting up primary schools in Uganda and Tanzania. In addition to that, Iman is also the sponsor of several young Kenyan girls.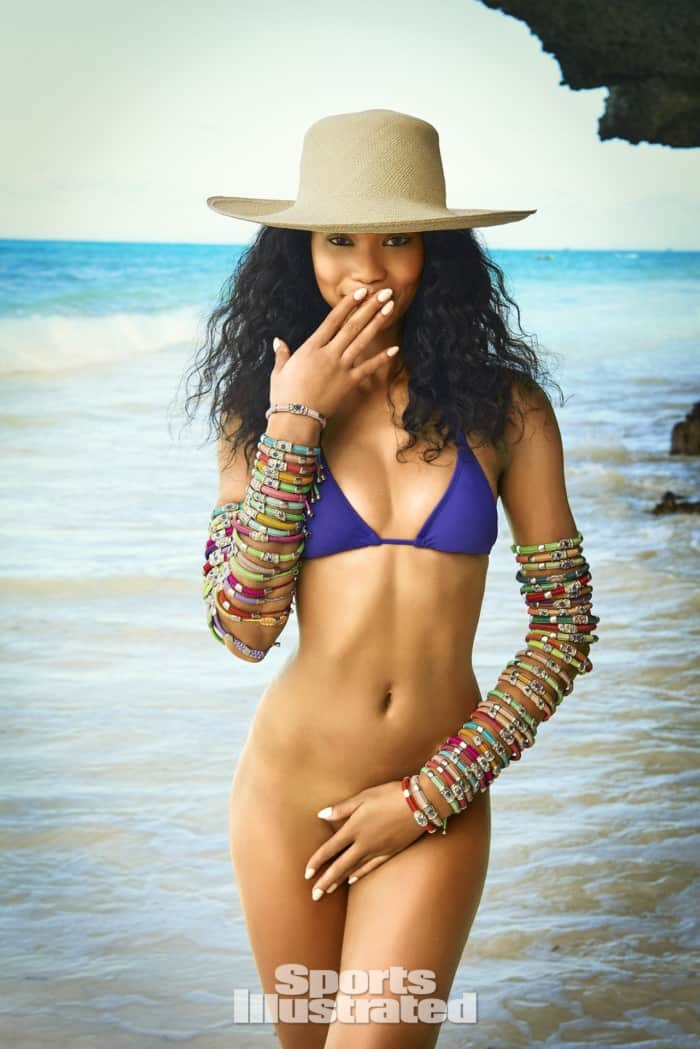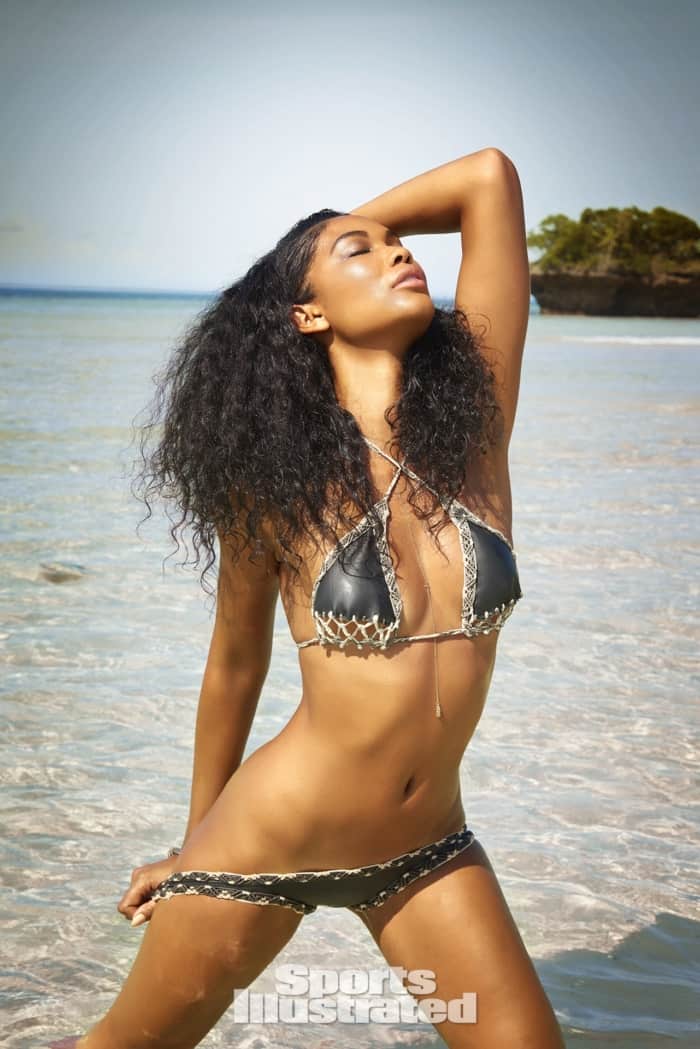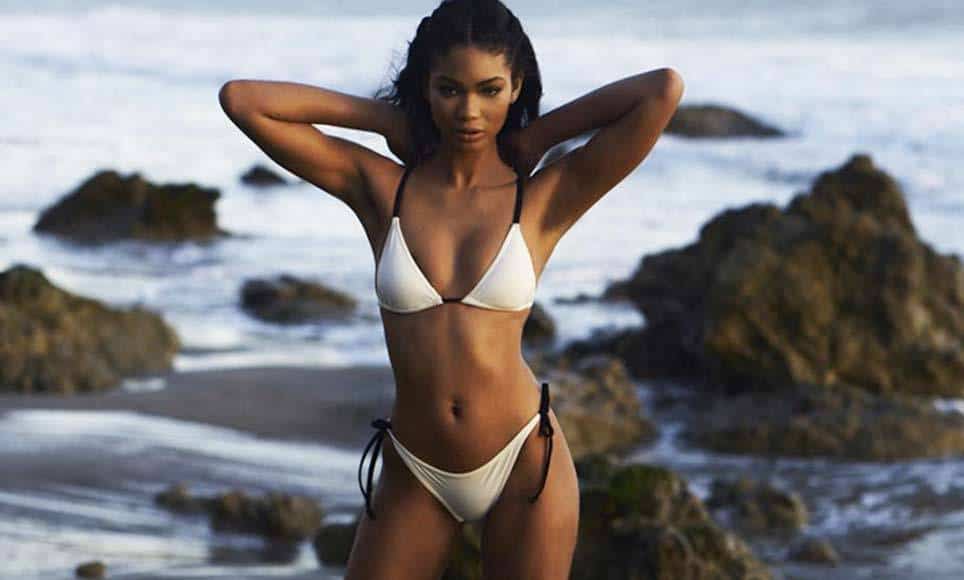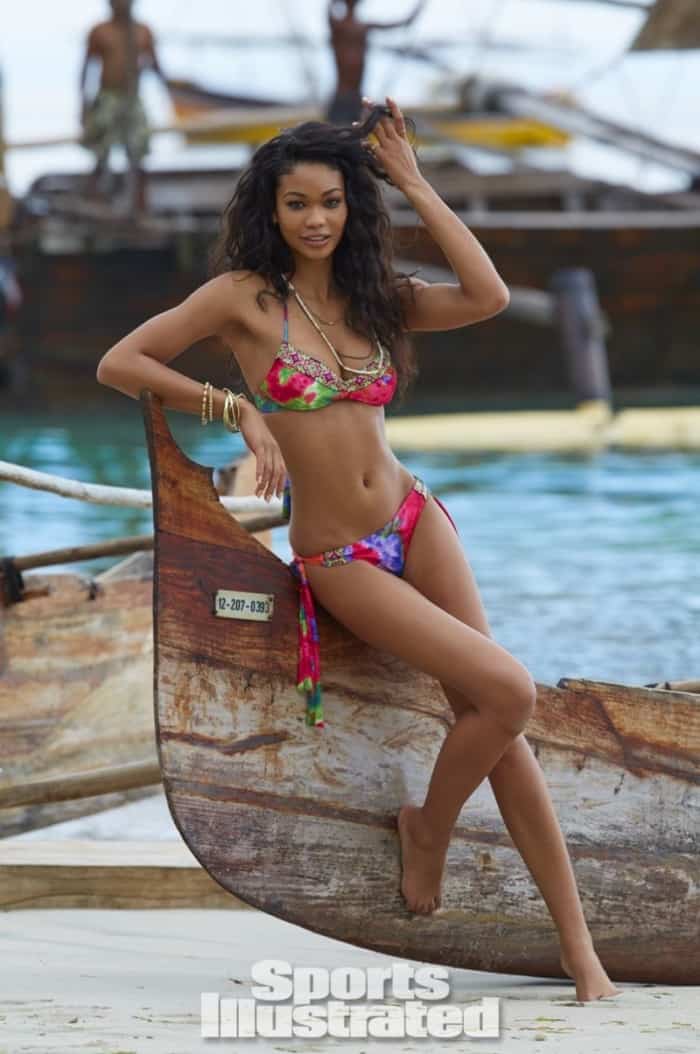 ---
Rosario Dawson
Actress, Producer, Singer, Comic Book Writer, Political Activist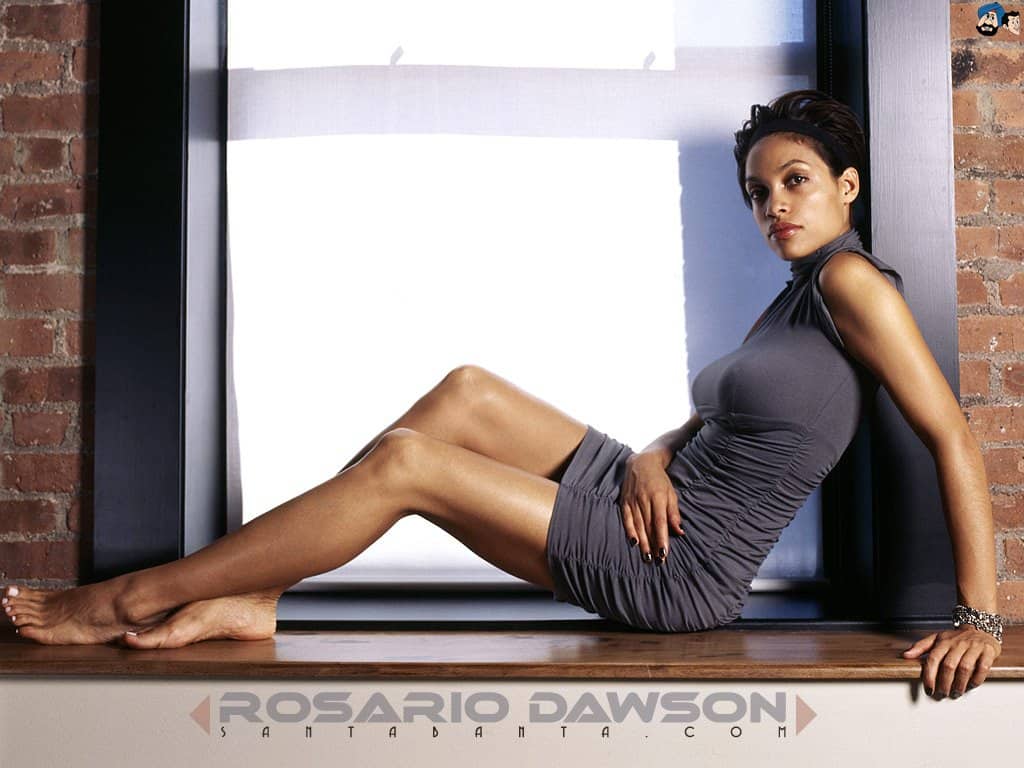 A beauty whose private life is a bit of a mystery, Rosario Dawson is one of those hot black women who fight against objectification. Namely, she was 20 years old when she made it a point to wear an oversized T-shirt to every audition.
Even though such a decision was unusual, not to mention risky, Dawson still built an impressive acting career. She landed roles in several popular movies, most notably Men in Black II, 25th Hour, Sin City, and Seven Pounds.
However, what makes Rosario stand out are her political beliefs. Aside from openly endorsing Barack Obama and Bernie Sanders, she was arrested during Democracy Spring in Washington D.C.
Make no mistake about it — Rosario Dawson is one of the feistiest hot black women out there.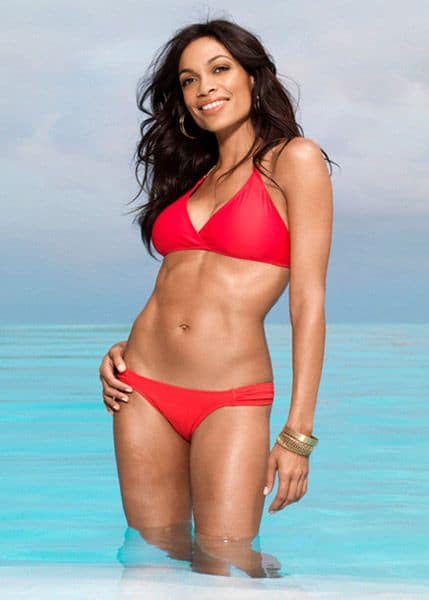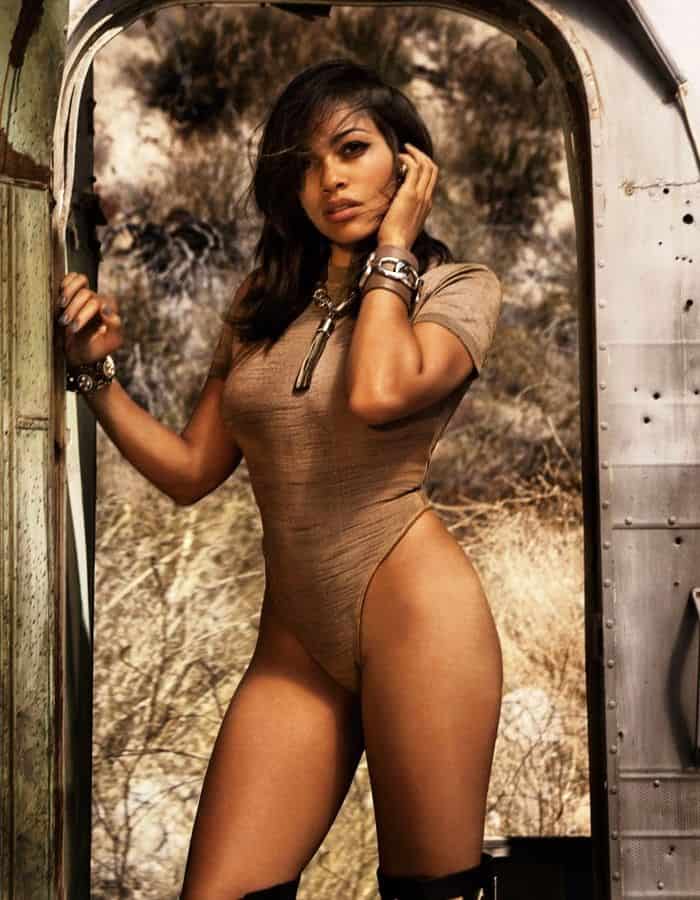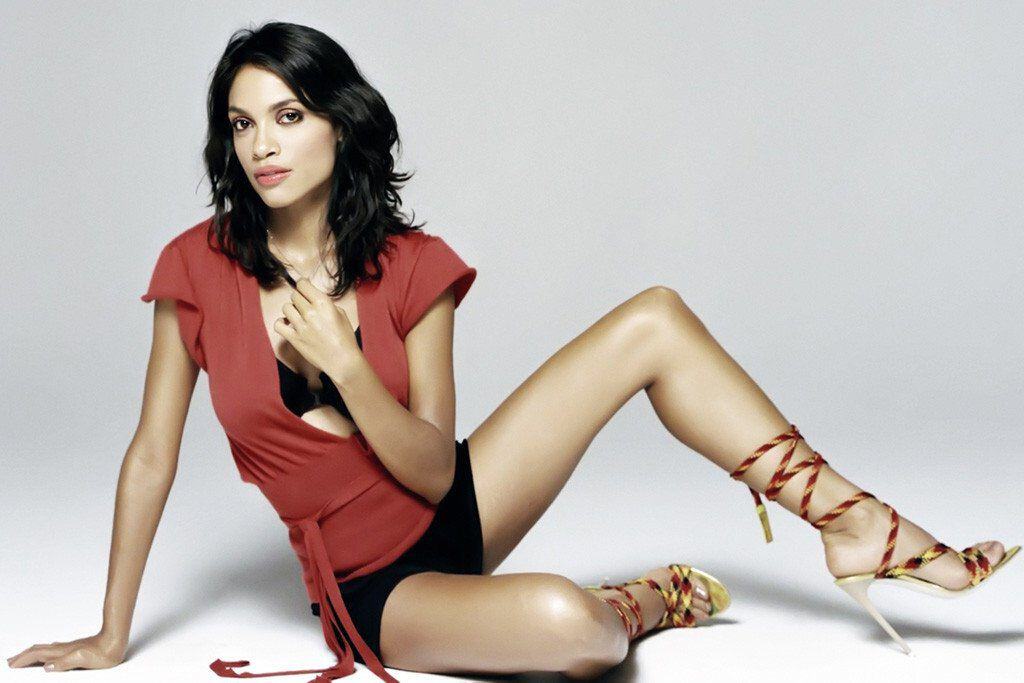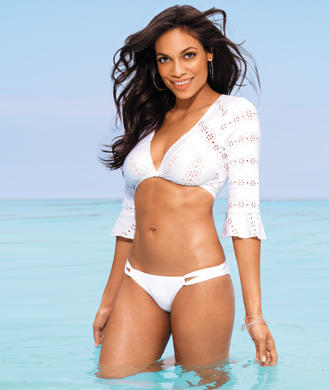 ---
Keke Palmer
Actress, Singer, Rapper, Songwriter, Presenter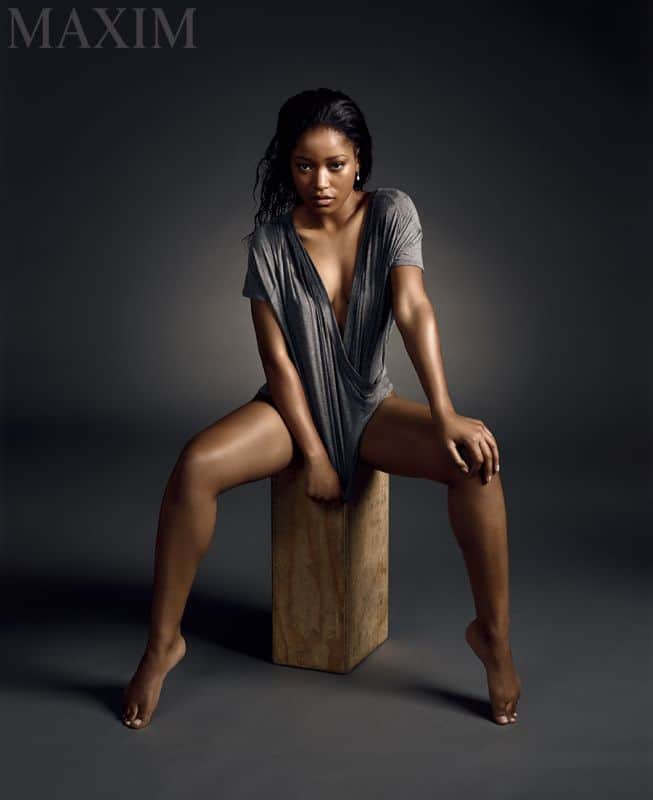 Keke Palmer is a true example of a child that has inherited their talents from their parents. The first time Keke set foot on stage, she was five years old. And the crowd loved her.
Her on-screen debut came in 2004, with her appearance in Barbershop 2: Back in Business. That one role was enough for her to move to California and pursue a serious acting career. What followed were several minor roles in TV series such as E.R. and Law and Order: SVU.
Around the same time, Palmer started experimenting with singing, which later resulted in her debut album — 'So Uncool.'
Today, Keke is a proud host of her own talk show, as well as a cast member of Lee Daniels' Star and Scream.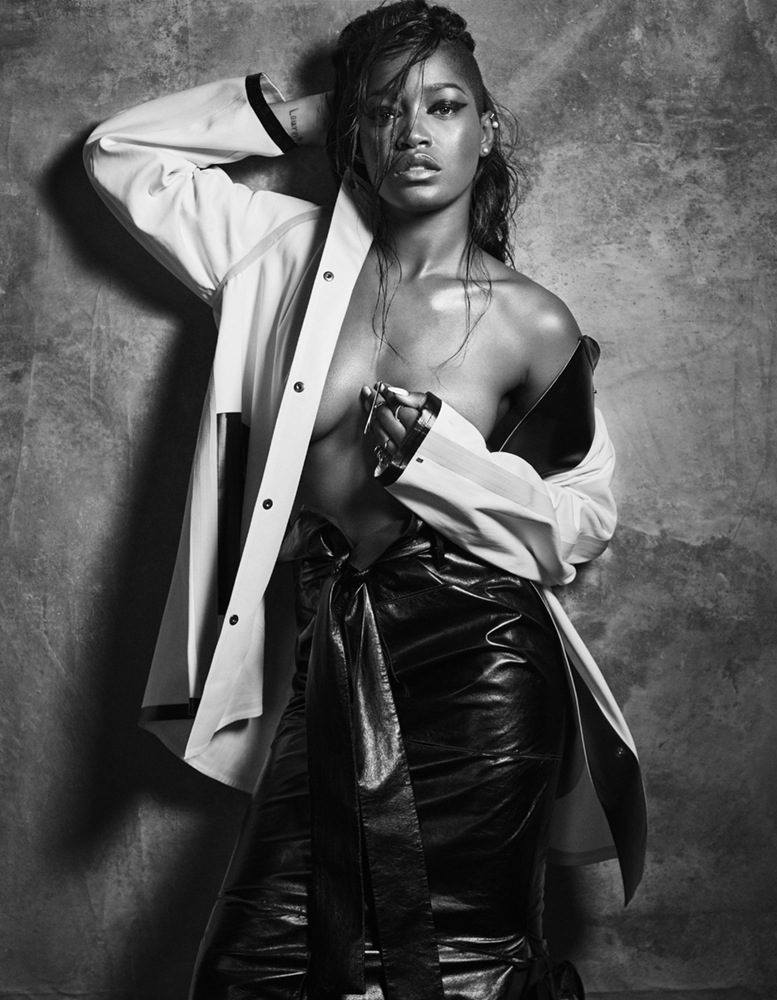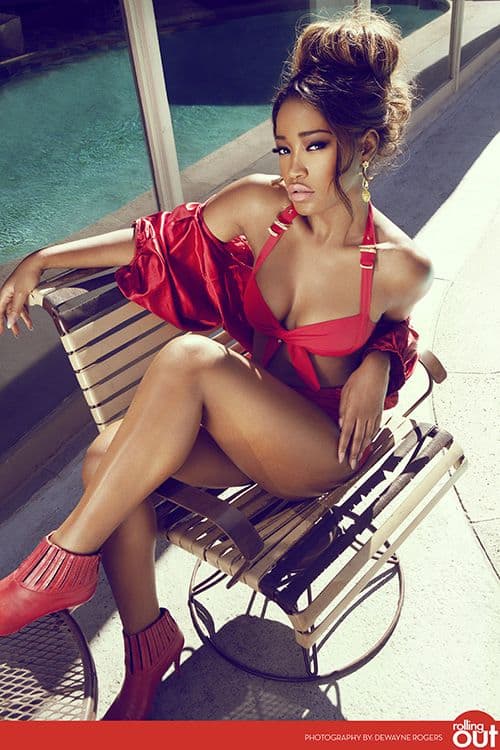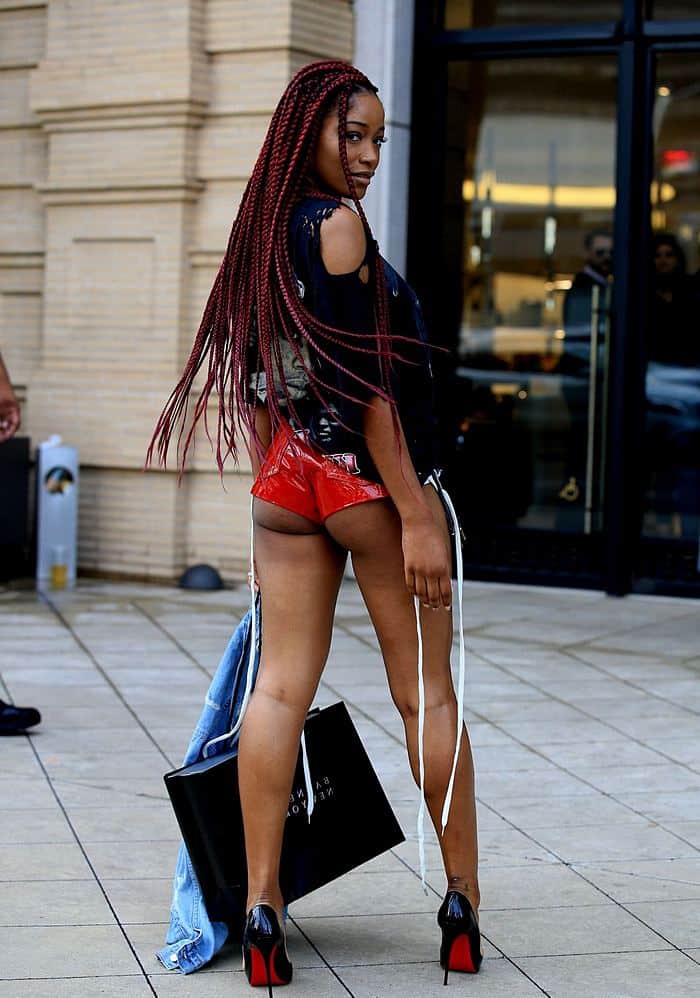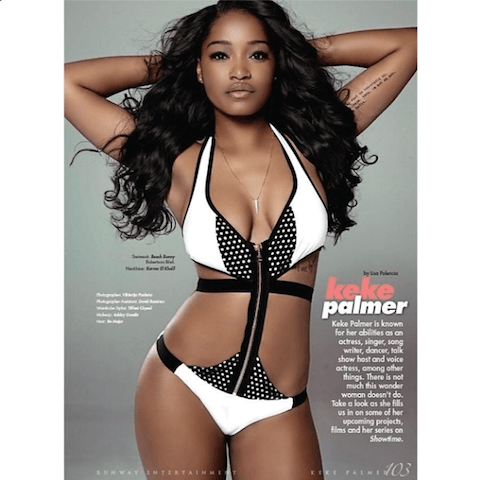 ---
Jourdan Dunn
Model, Actress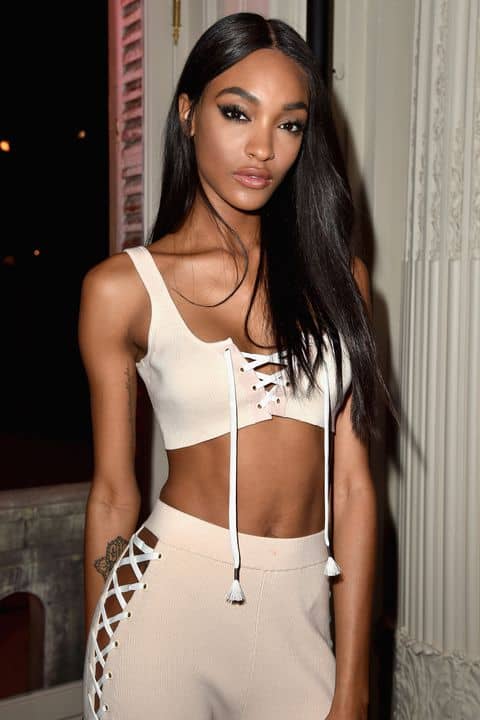 Since 2007, there has hardly been a runway show that hasn't included the fashion world's golden child — Jourdan Dunn. And it's no wonder — people often describe her features as timeless, and her work ethic as impeccable.
Thus, Jourdan quickly rose to fame. Although it's no secret that some designers shy away from hiring models of color, Jourdan is always an exception. As such, she was the first black model to walk for Prada in the 21st century.
Since then, however, she has often shamed designers for making her the only model of color in their shows. Despite her unapologetic attitudes, brands like Louis Vuitton, Ralph Lauren, and Valentino keep hiring her.
Aside from an impressively long list of runway shows, Dunn has appeared in numerous magazine editorials. Some of those include several international Vogue and Elle magazines, as well as Madame Figaro.
Today, Jourdan belongs to a small group of models who seem to be the next generation of supermodels.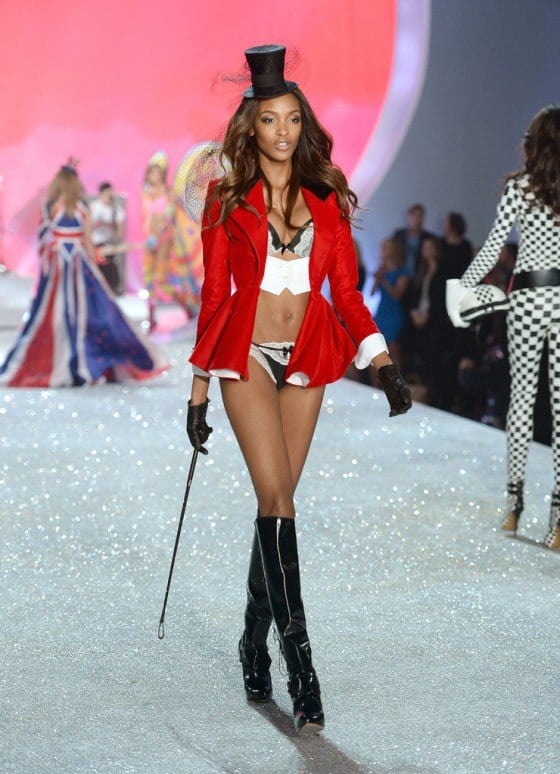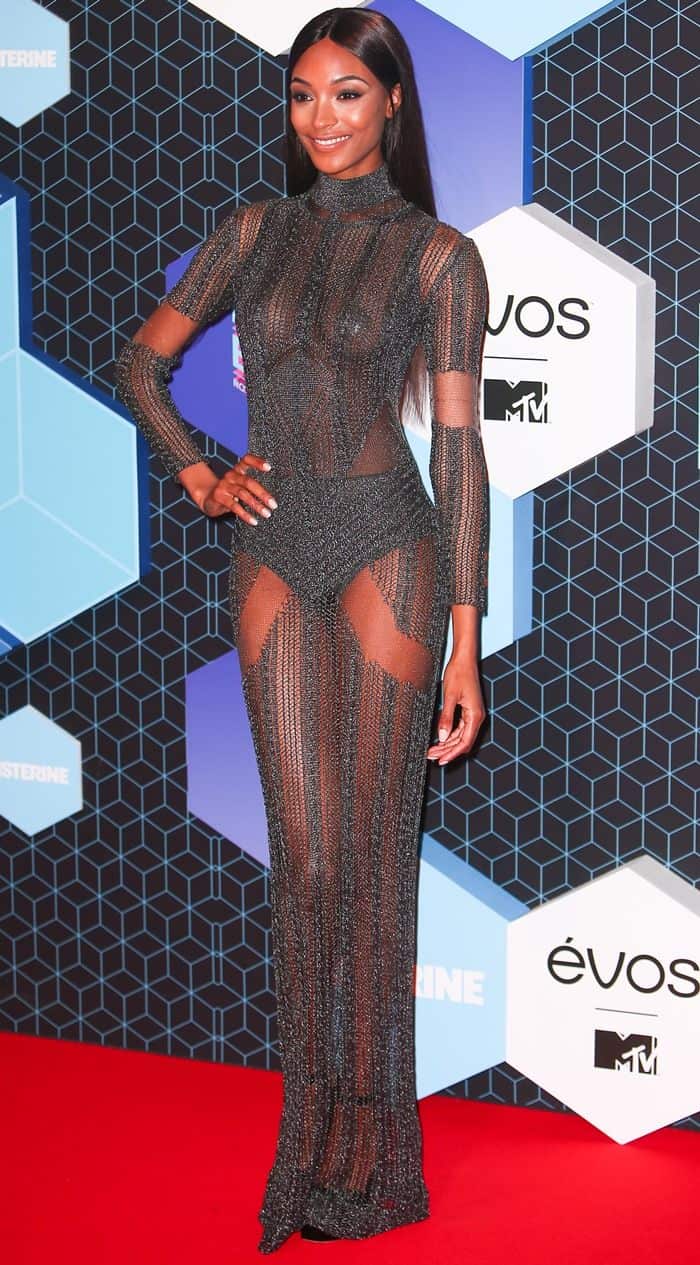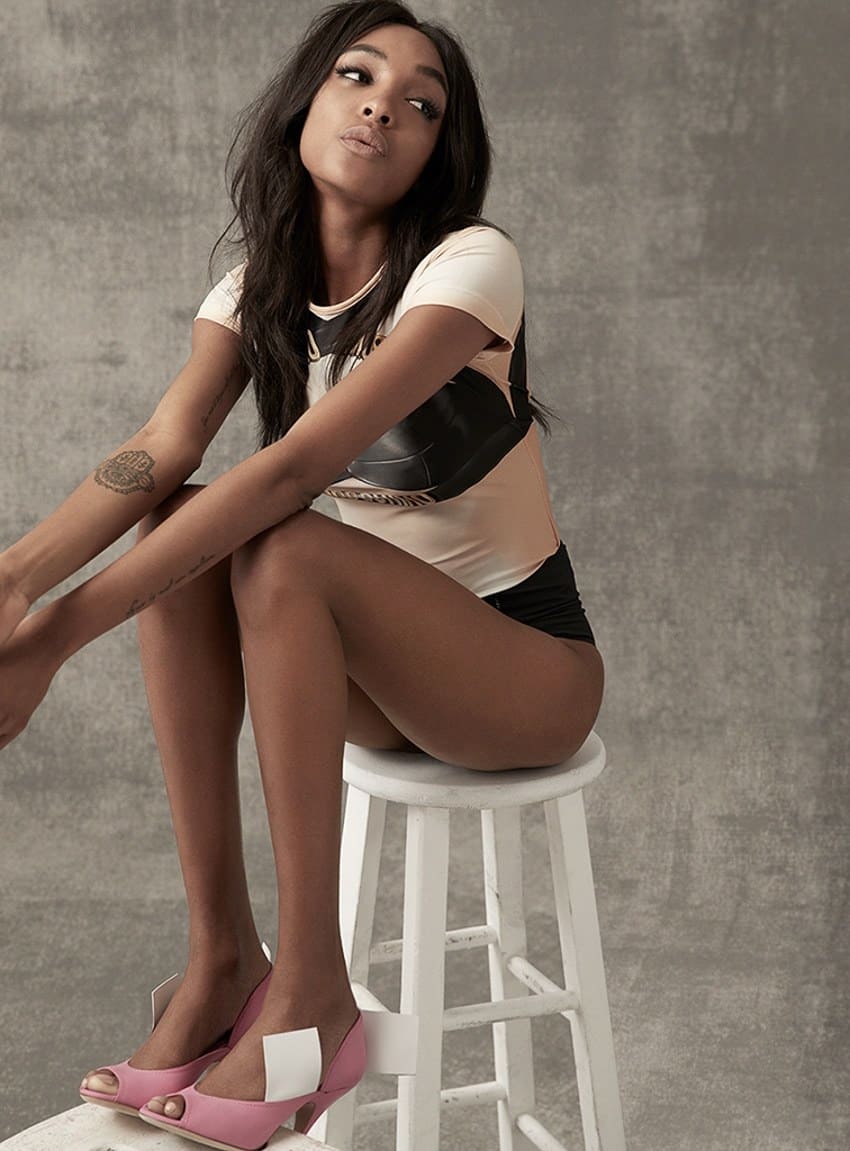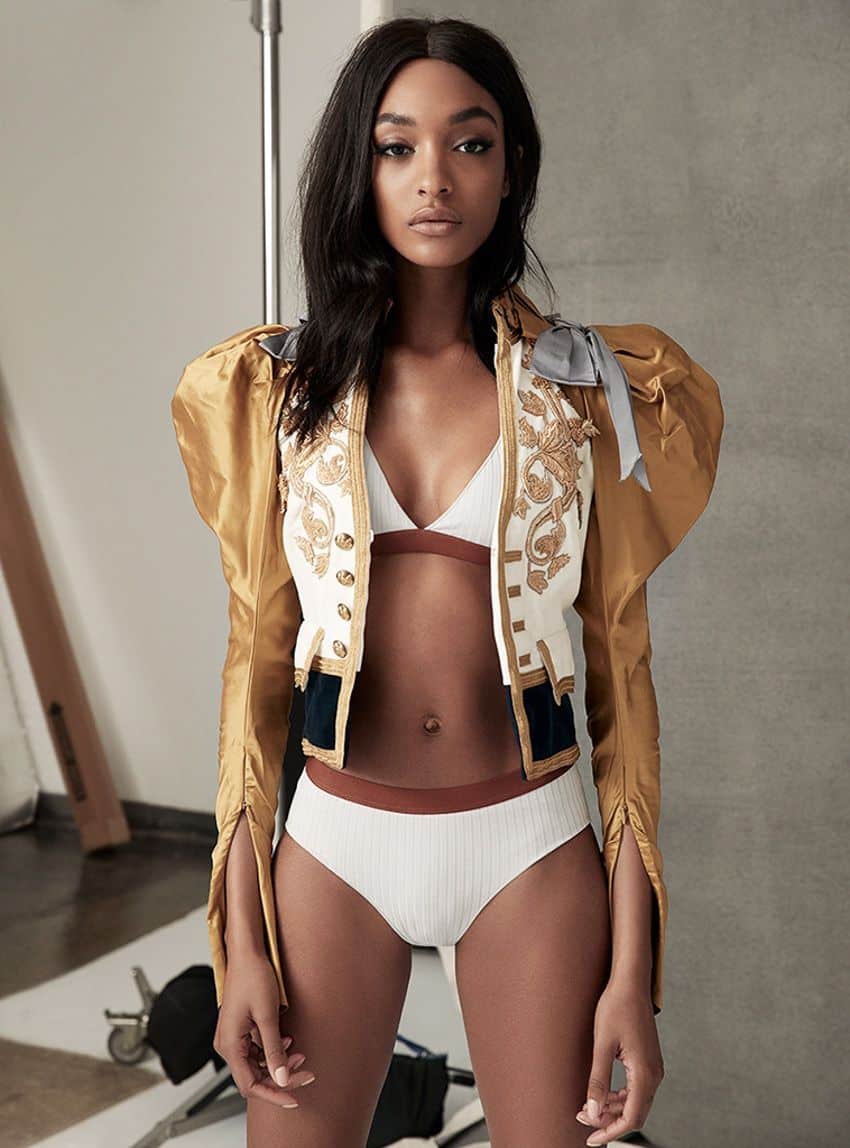 ---
Janelle Monae
Singer, Songwriter, Rapper, Actress, Producer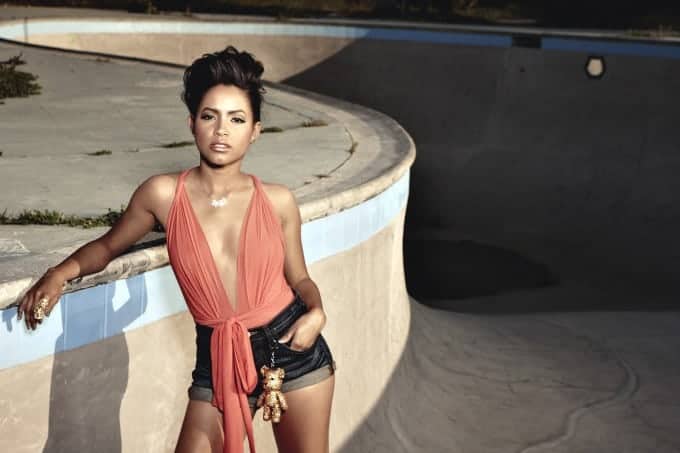 Often referred to as one of the most exciting R&B performers of today, Janelle Monáe has clearly shown that she has a lot to offer to the world. Now, hot black women are not an unusual sight in music, especially R&B. So what makes Janelle stand out?
The answer is quite simple — her versatility and ability to think outside the box. This incredibly talented singer and songwriter approaches music from a different angle. Namely, she fuses soul, funk, and new wave, and she gives it a science fiction vibe. She makes her audience believe that art and entertainment are inseparable.
Her solo debut EP, The Chase, came out in 2007, and none other than Sean Combs took notice of that. The two soon started collaborating on Monáe's other projects.
Aside from singing, songwriting, and producing, this impeccable beauty has appeared on the big screen as well. Namely, she landed major roles in Hidden Figures and Moonlight.
It's quite clear that Janelle leaves a permanent mark wherever she goes.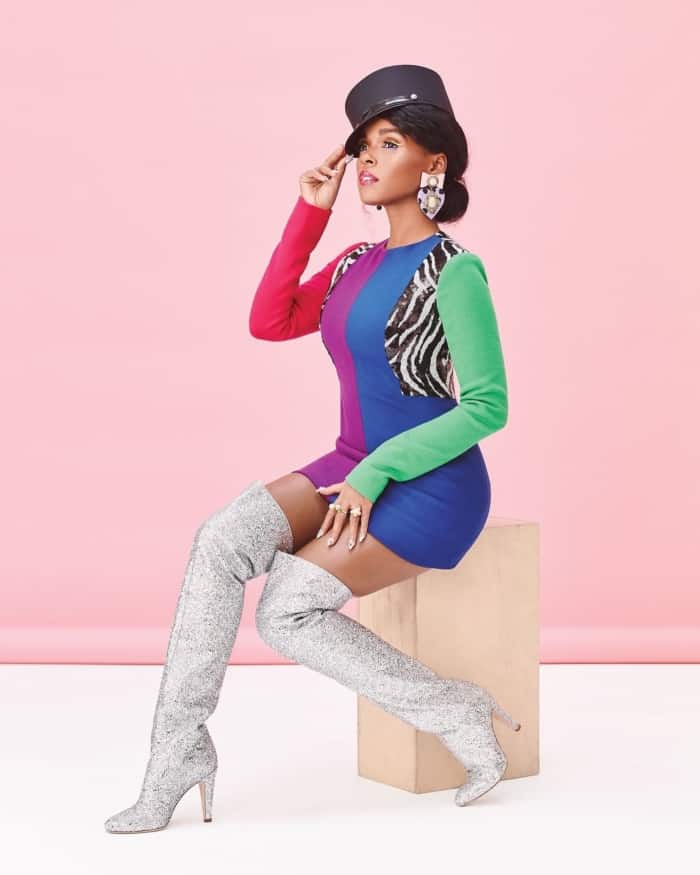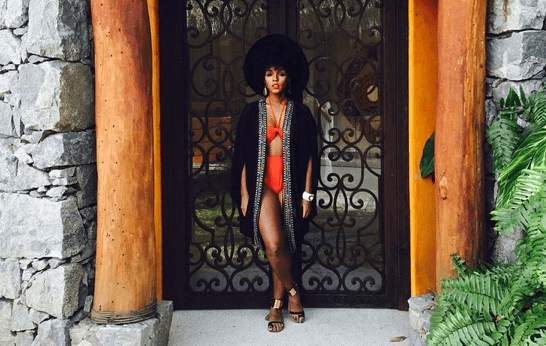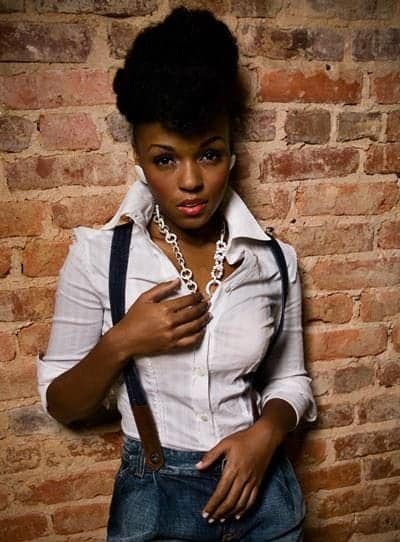 Want to Date Black Women?
Meeting the most beautiful black women is tough because the men who get these special ladies tend to hold on tight. So, what's a man to do?
For most American men the easiest place to find fun interesting ebony beauties is to catch a flight to the Dominican Republic. Take a look at our Dominican dating page.
These stunning Afro-Caribbean ladies make a lot of men want to cash their 401k and move to the islands. Why not?
But if for some strange reason the ladies in the DR are not quite right for you then I suggest Ethiopia. Ethiopian women are hot! World-class hot.
It is a very long flight from the United States, Canada, or Australia, but these are really some of the most beautiful ladies in the world. Our gallery of Ethiopian women is small, but it will give you an idea of why so many people consider Ethiopian women among the world's sexiest.
Ethiopian women are famous for being tall, slim, and graceful. They also are known to be reserved and very traditional.