The Far East is almost synonymous with the word 'exotic,' and not just because of silk and spices. This region also owes its reputation to some hot, sexy, and beautiful Chinese women.
And see the photos of STUNNING Chinese women below. You can actually meet them if you click on their photos, because they are represented by the best international dating agency. Aren't you curious? Click and see what international dating is all about.
If you are attracted to Chinese women, which you probably are if you are breathing, then be sure to check out our post on How to find a Chinese wife.
Now, let's take a look at the 25 absolute hottest Chinese women on the planet:
---
Liu Yifei
Actress, Singer, Model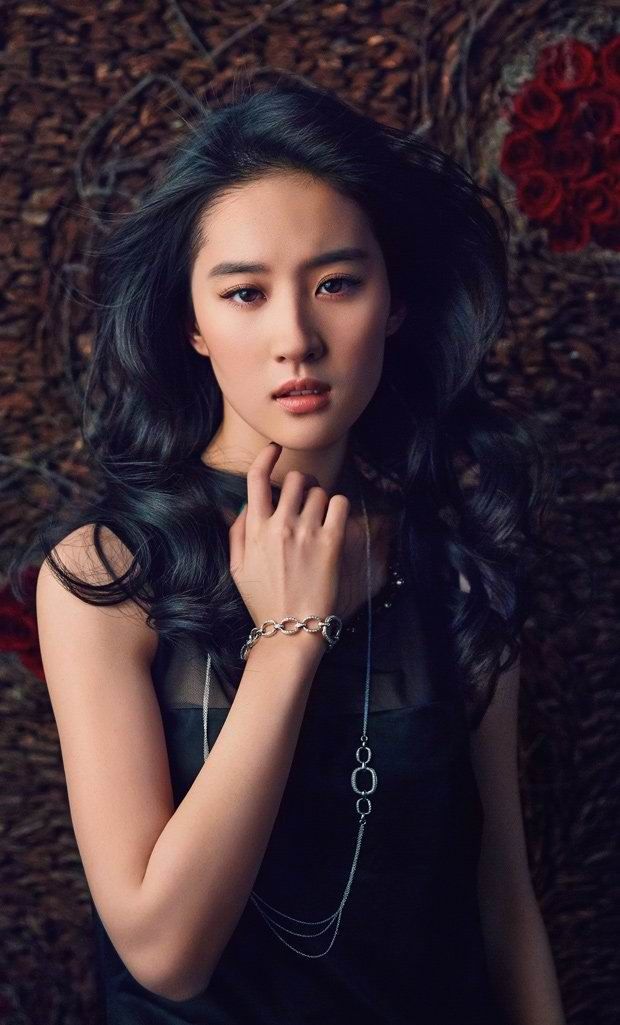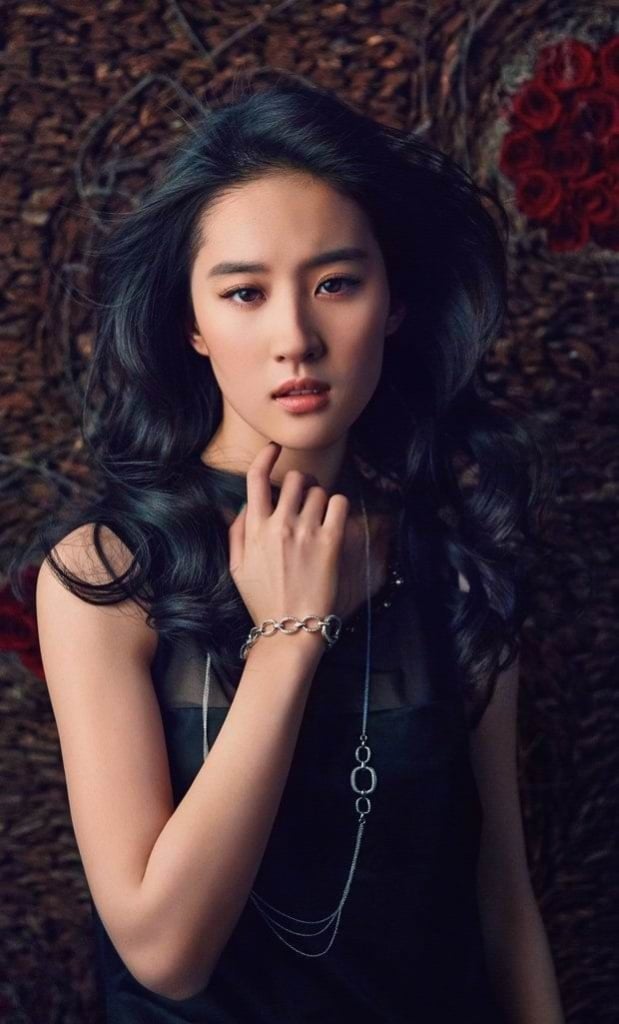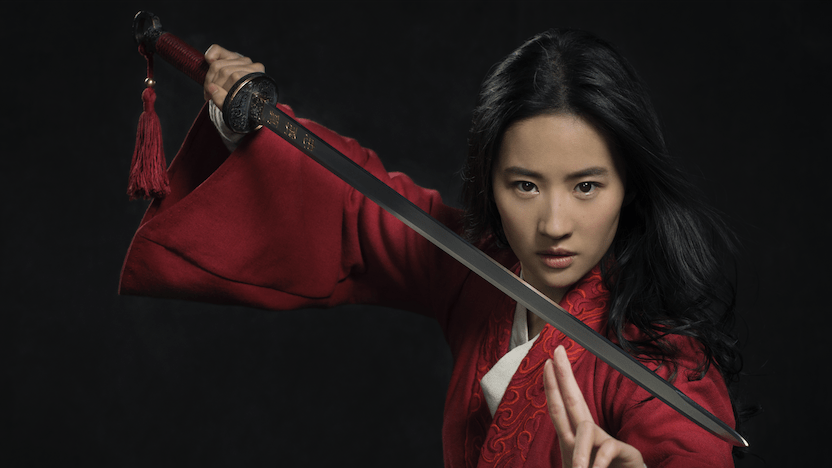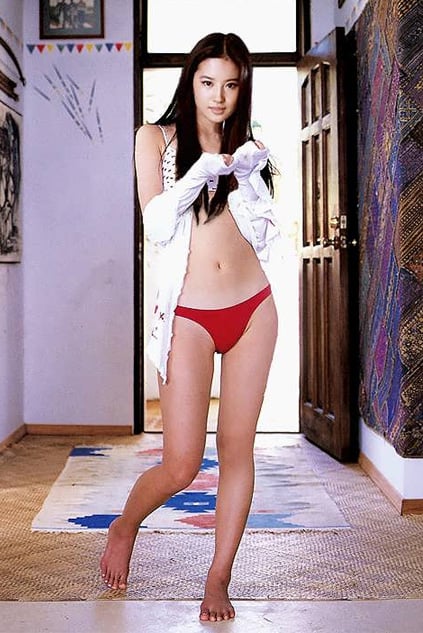 The name of An Feng, better known as Liu Yifei, instantly springs to mind when talking about beautiful Chinese women. She was born on August 25, 1987, in Wuhan, China. This stunning young lady spent four years in the US between the ages of 10 and 14, before returning to her homeland.
She entered show business through modeling when she was only eight years old. Training in dancing, singing, and piano followed, marking the beginnings of a future star.
In September 2002, when she was 15, she enrolled in the prestigious Performance Institute of Beijing Film Academy. Soon after, she got her first role on the big screen.
Liu Yifei started her acting career with roles in The Story of a Noble Family and Demi-Gods and Semi-Devils. In 2003, she appeared in Love Of May, her first movie.
Soon, more starring roles followed, and she appeared in The Legend of
Sword and Fairy and The Return of the Condor Heroes.
In August 2005, she started her music career when she signed with Sony Music Entertainment Japan. Consequently, she released her first audio album called Liu Yifei.
---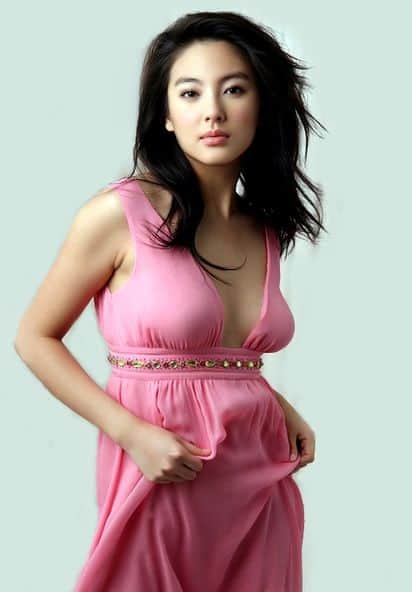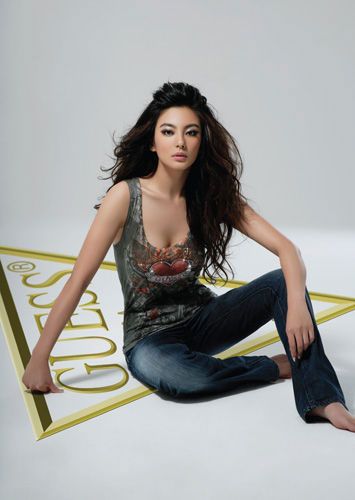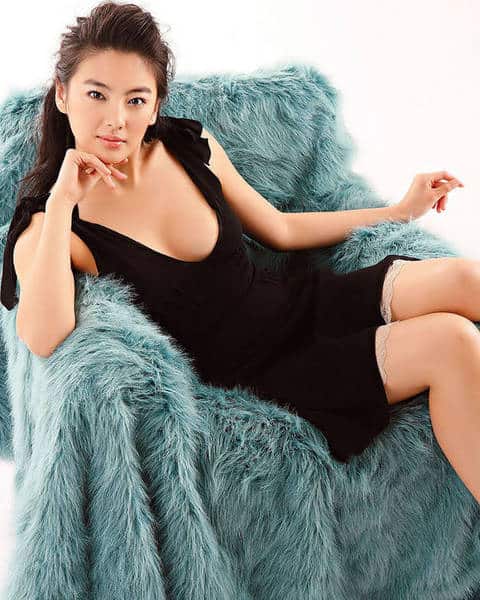 Zhang Yuqi, or Kitty Zhang, was born on August 8, 1986, in Shandong province, China. She is a prominent Chinese actress who has had quite a few notable roles in some of the most popular Chinese movies. In essence, Kitty Zhang is a real star and one of the most beautiful Chinese women ever.
When she was 15, she left her hometown for Shanghai in order to attend an acting school. She did everything to fulfill her dreams and become an actress, and enrolling in an acting school was the starting point she needed.
Kitty Zhang's notable roles include CJ7 (2008) where she starred alongside the famous Stephen Chow, and more recently, The Mermaid (2016). Also, in 2017, she starred with Keiko Matsuzaka in the fantasy movie Legend of the Demon Cat, which was a big hit.
Zhang was named Best Actress at the Chinese American Film Festival for her outstanding performance in the historical drama movie White Deer Plain (2011). Additionally, she won the award for the Best Supporting Actress at the Asian Film Awards for her performance in Legend of the Demon Cat.
---
Angela Yeung Wing (Angelababy)
Model, Actress, Singer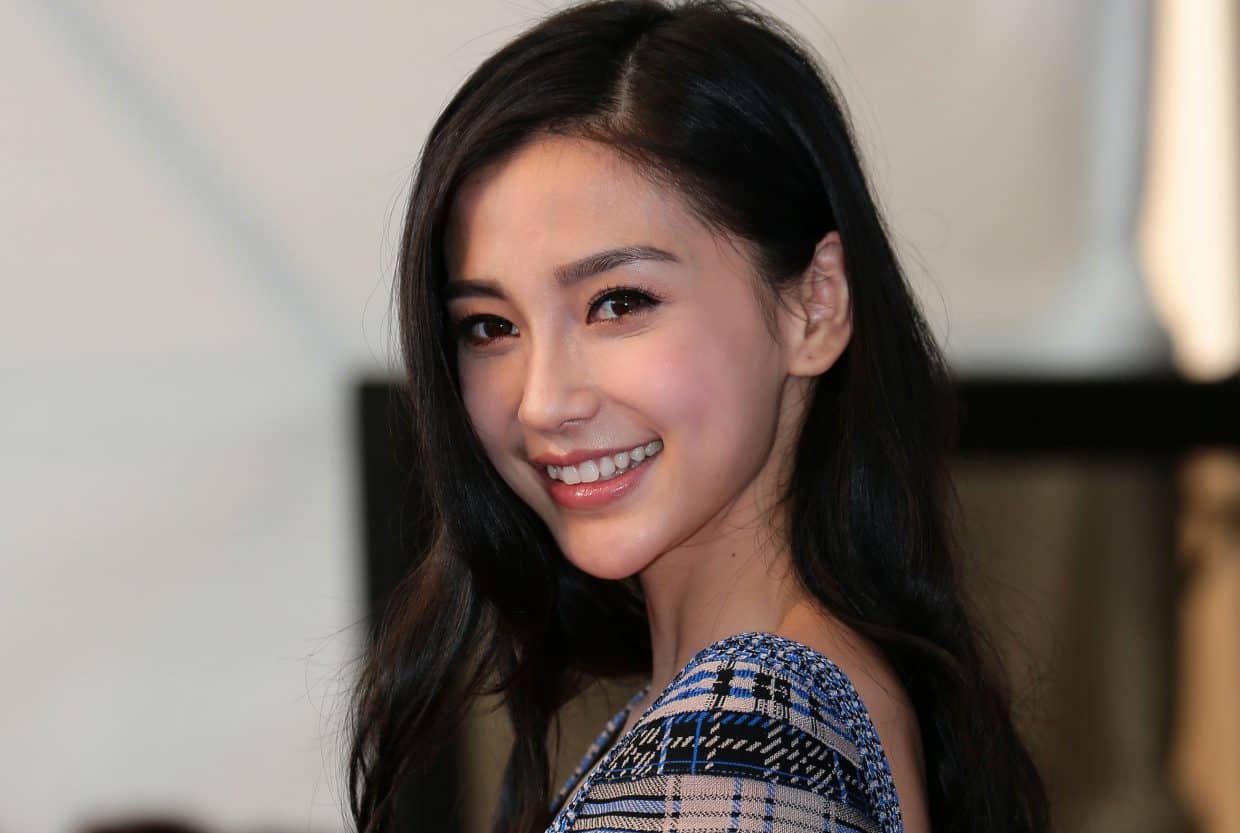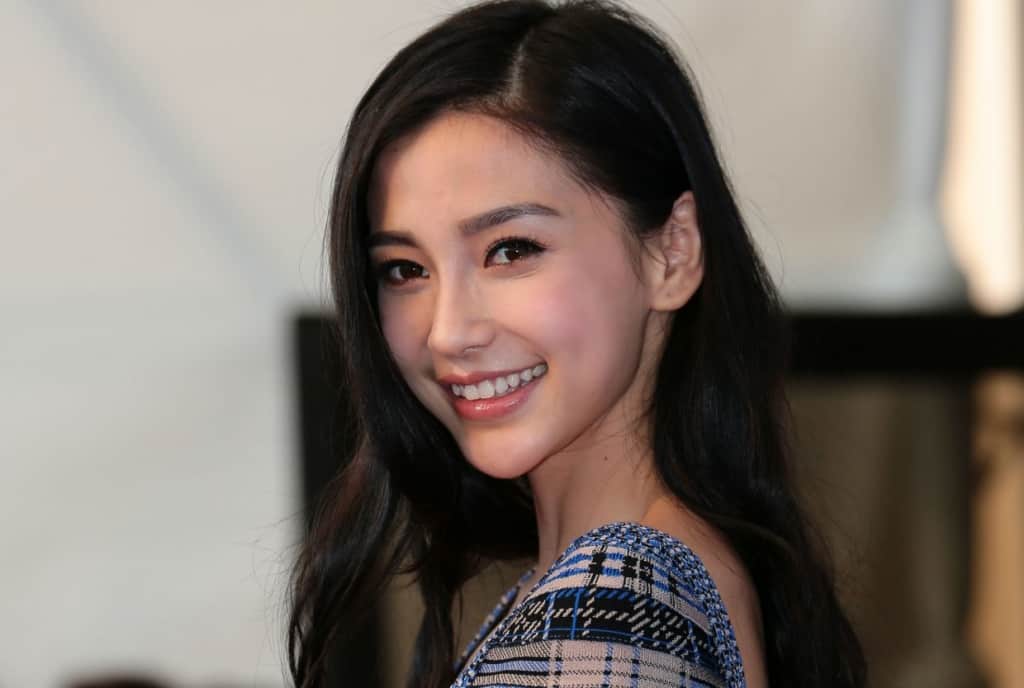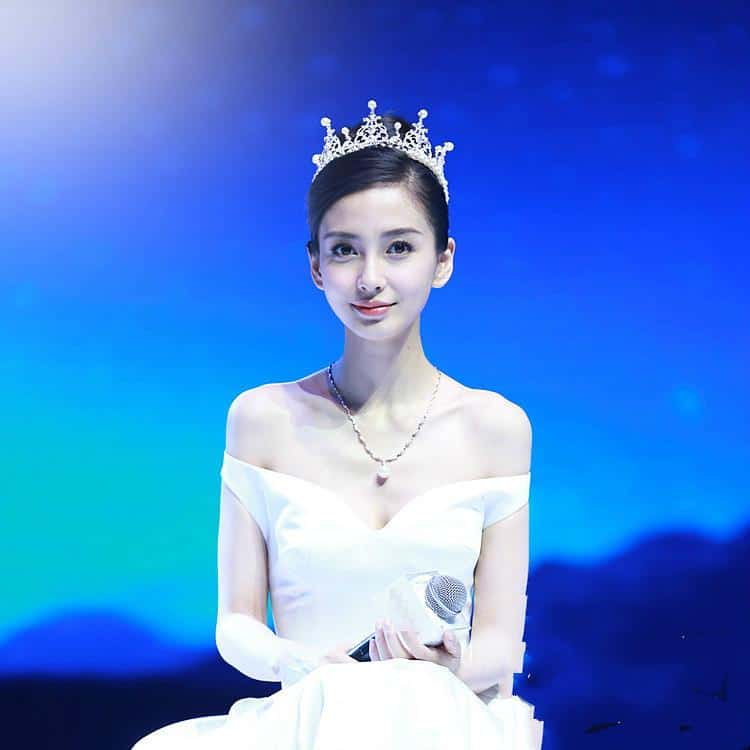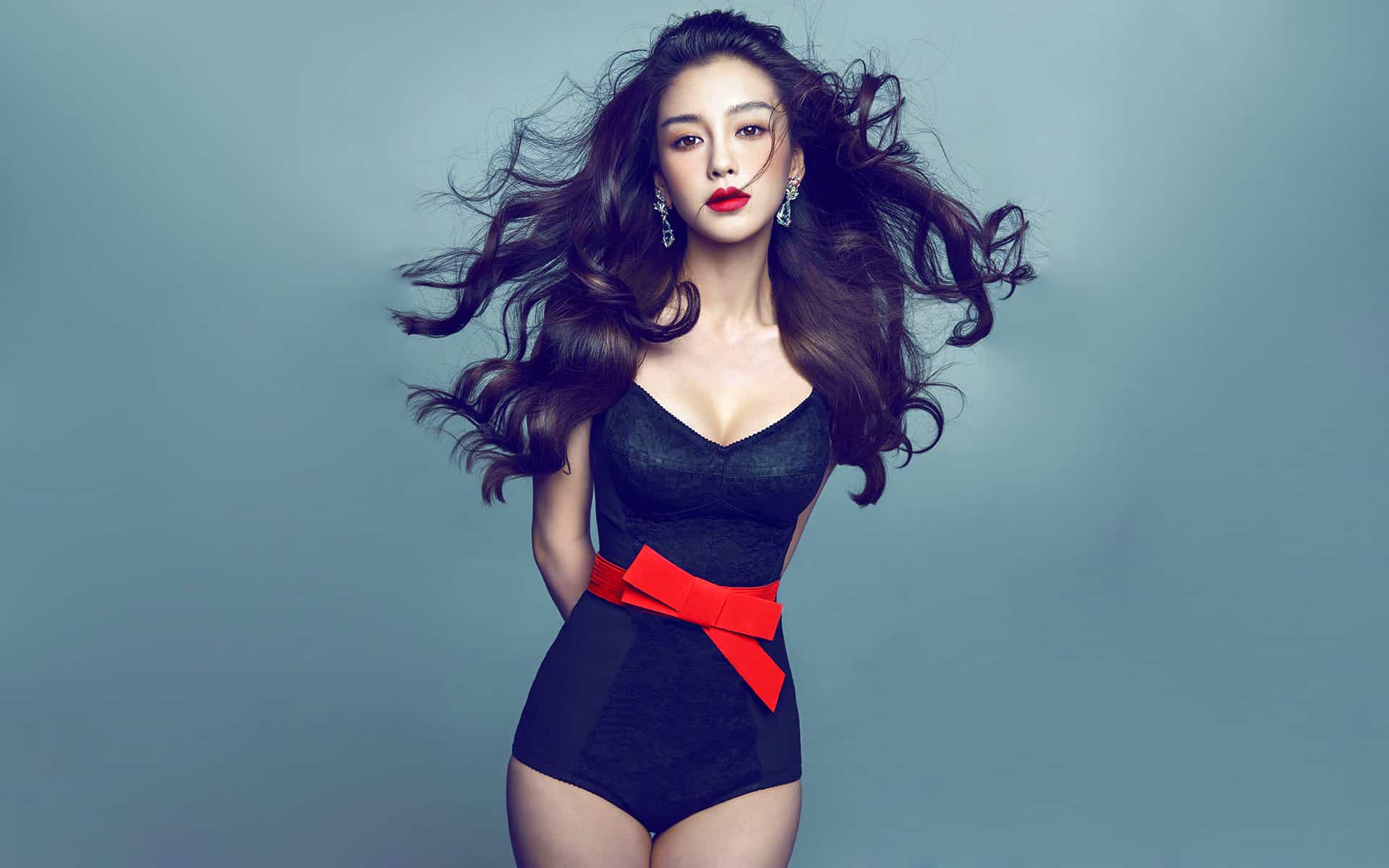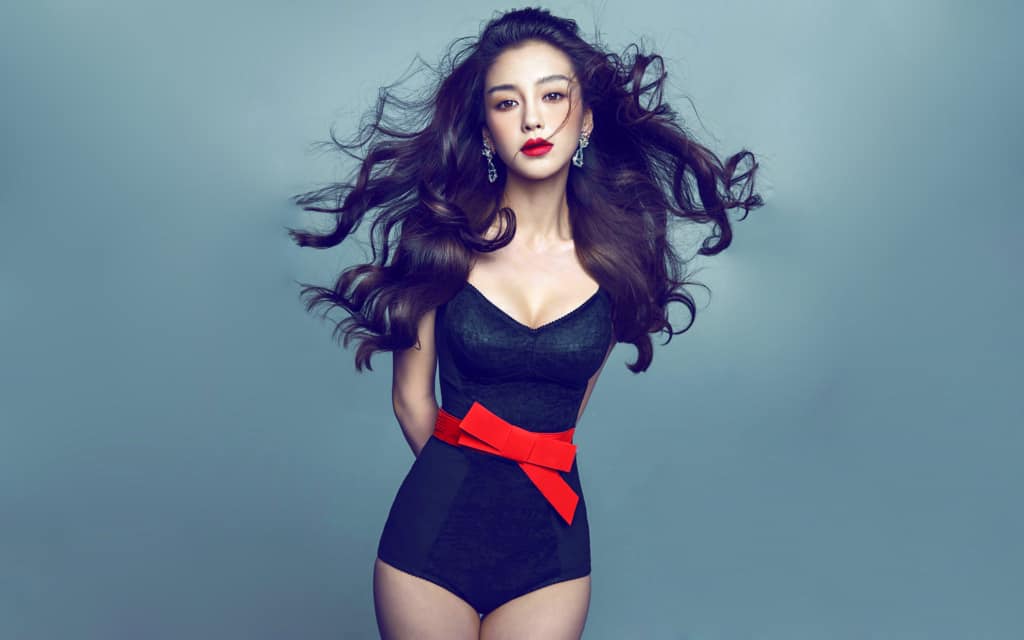 Angela Yeung Wing, AKA Angelababy, is widely regarded as one of the most sought-after, as well as most beautiful Chinese women.
She was born on February 28, 1989, in one of China's biggest cities, Shanghai. Her breathtaking looks are mostly down to her mixed, Chinese-German origin.
The turning point of Angela's life was when she moved to Hong Kong and signed her first modeling contract with Style International Management. Her talent, coupled with her natural beauty, couldn't go unnoticed for long.
She first showed signs of interest in fashion and modeling when she was still a child. Her father worked in fashion in Shanghai, selling clothes. Angela has talked, on more than one occasion, about how she would often try on clothes from her father's boutique, which really helped her develop her taste in fashion.
Besides modeling, she is also pursuing an acting and singing career. In 2013, Southern Metropolis Daily chose her as one of the New Four Dan Actresses, which is a worthy recognition. Furthermore, in 2016, Angelababy won the Hundred Flowers Award for Best Supporting Actress for her groundbreaking role in the movie Mojin: The Lost Legend.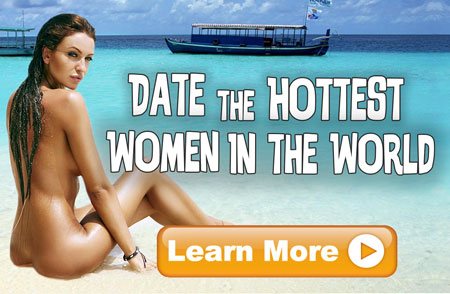 ---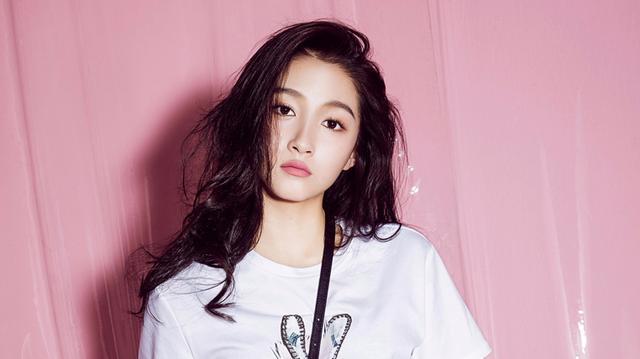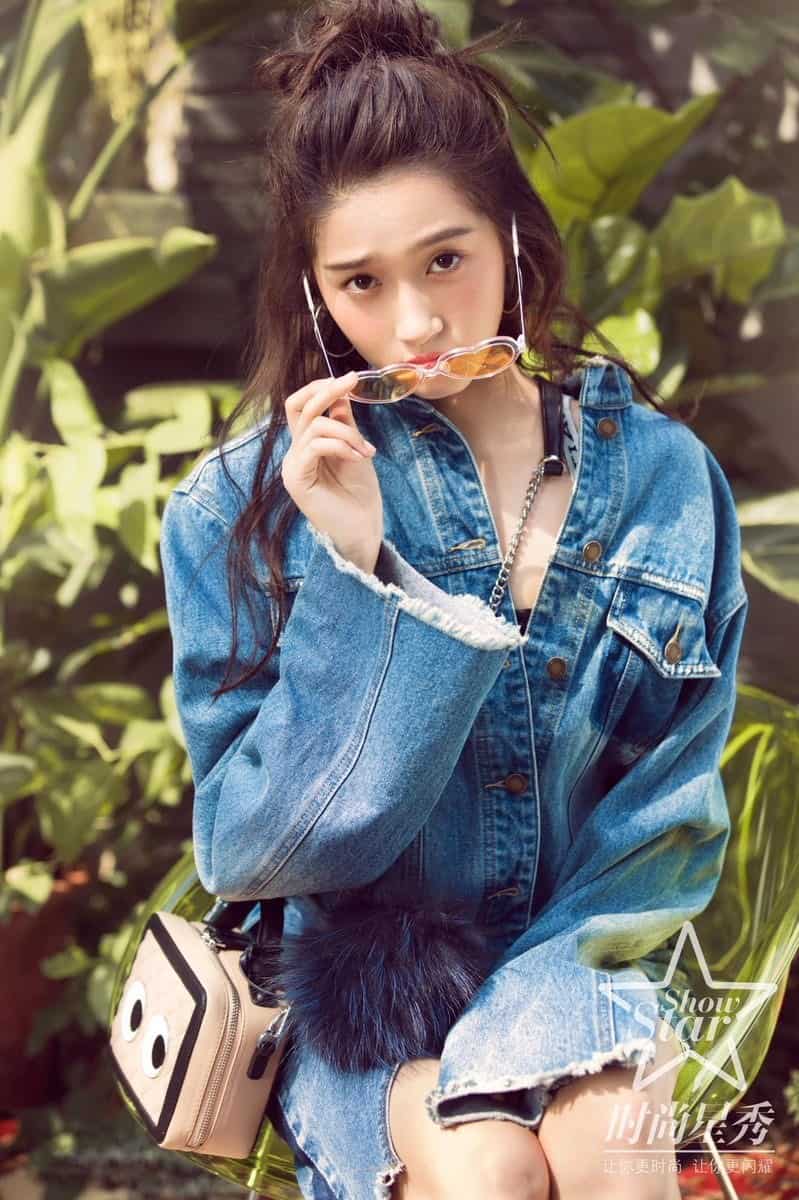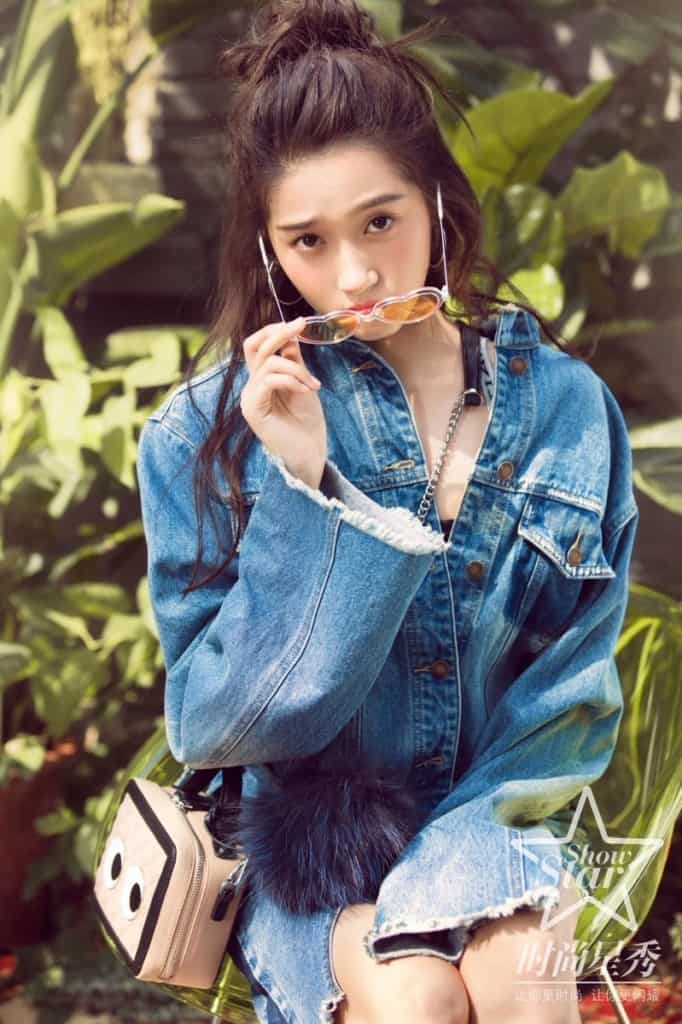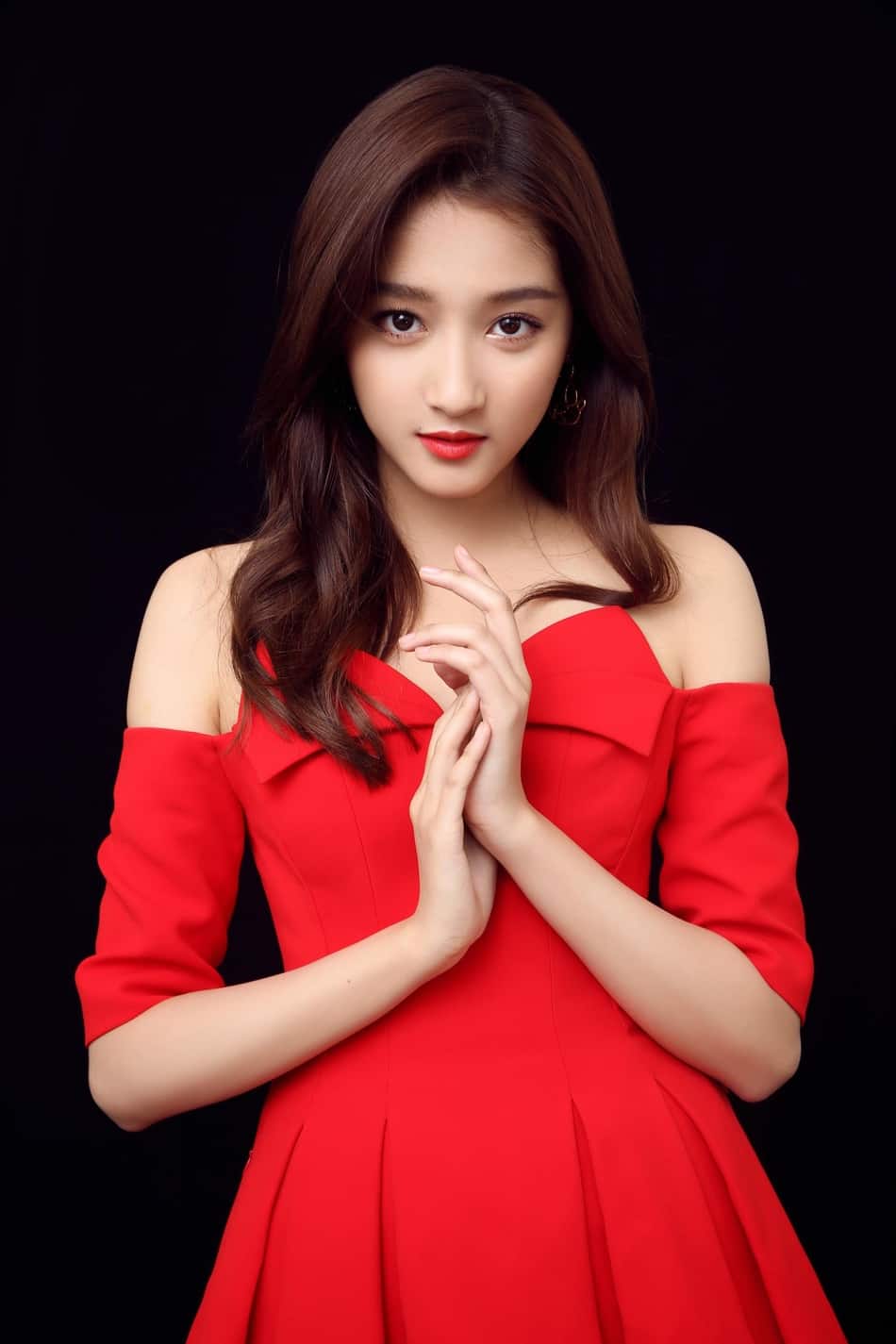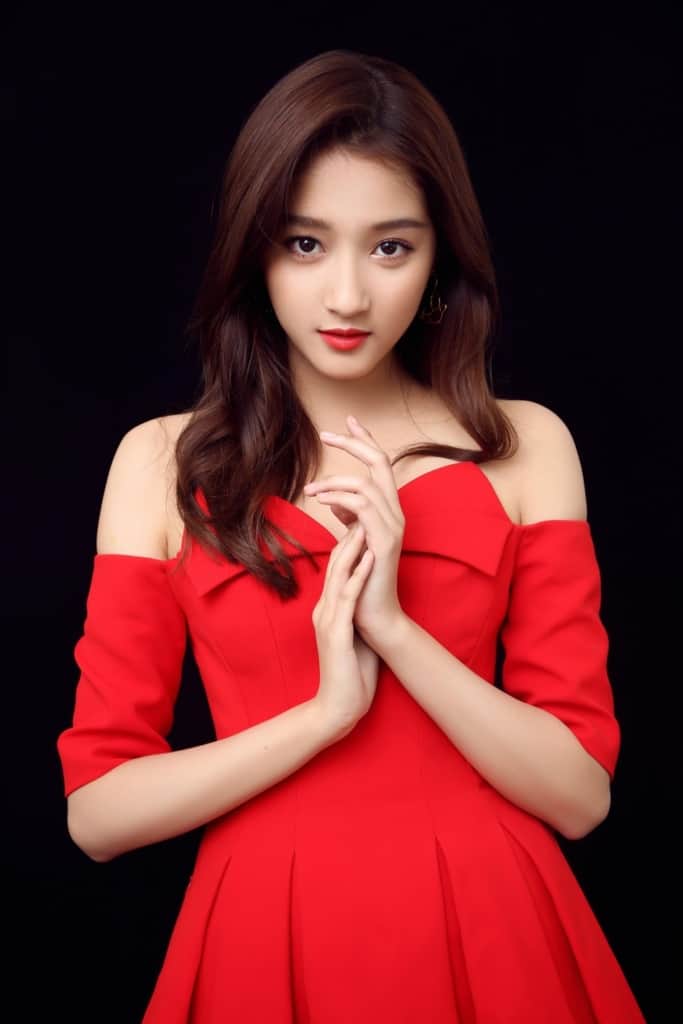 "Nation's daughter," as people call her in China, Guan Xiaotong might be still young, but she is an absolute star in her home county. This talented young actress is the envy of many and has already starred in more than a dozen movies and TV shows.
Born in September 1997, Guan comes from an art-oriented family, with a famous actor for a father. Also, her grandfather was the founder of the Beijing Qinshu, a form of Chinese folk opera.
She first started her acting career while she was still a child at the age of six. Guan's most notable roles were in films like Nuan, The Promise, Left Ear, etc.
Many think of her as extremely pretty and good-looking. Also, it goes without saying that quite a few regard her as one of the hottest and most beautiful Chinese women around.
---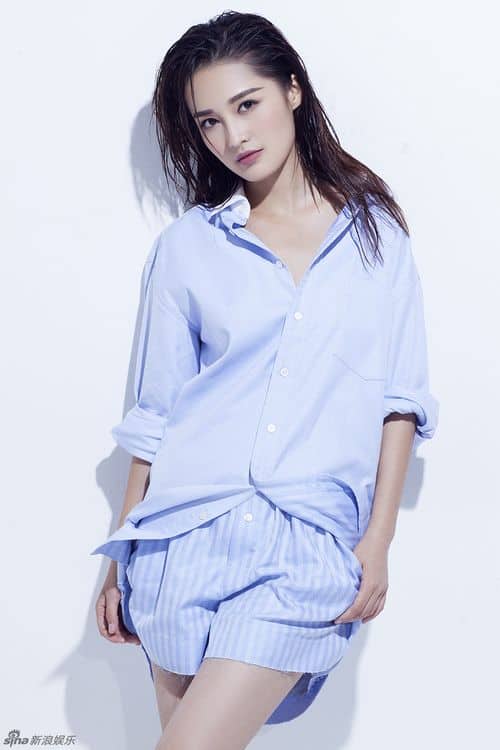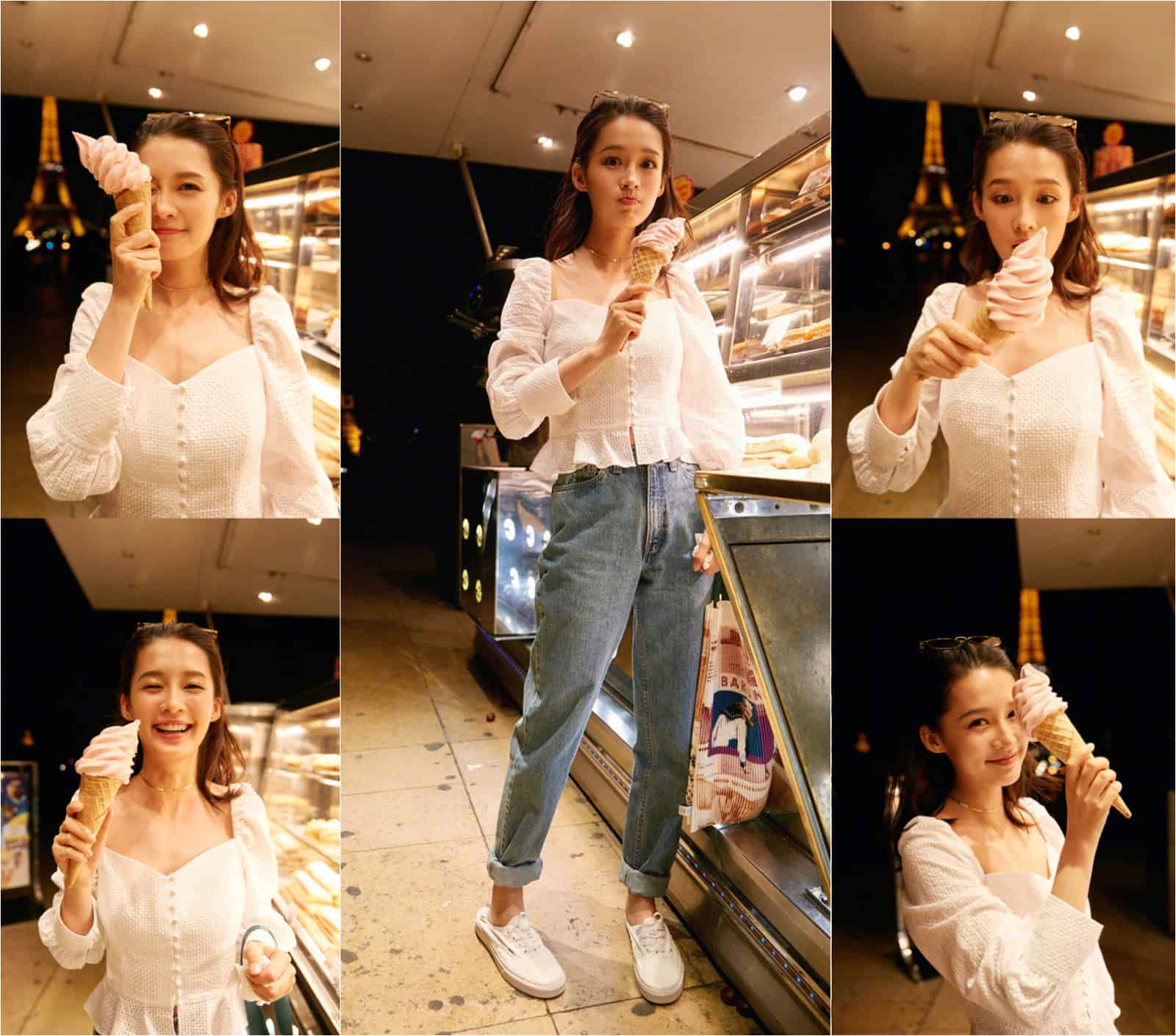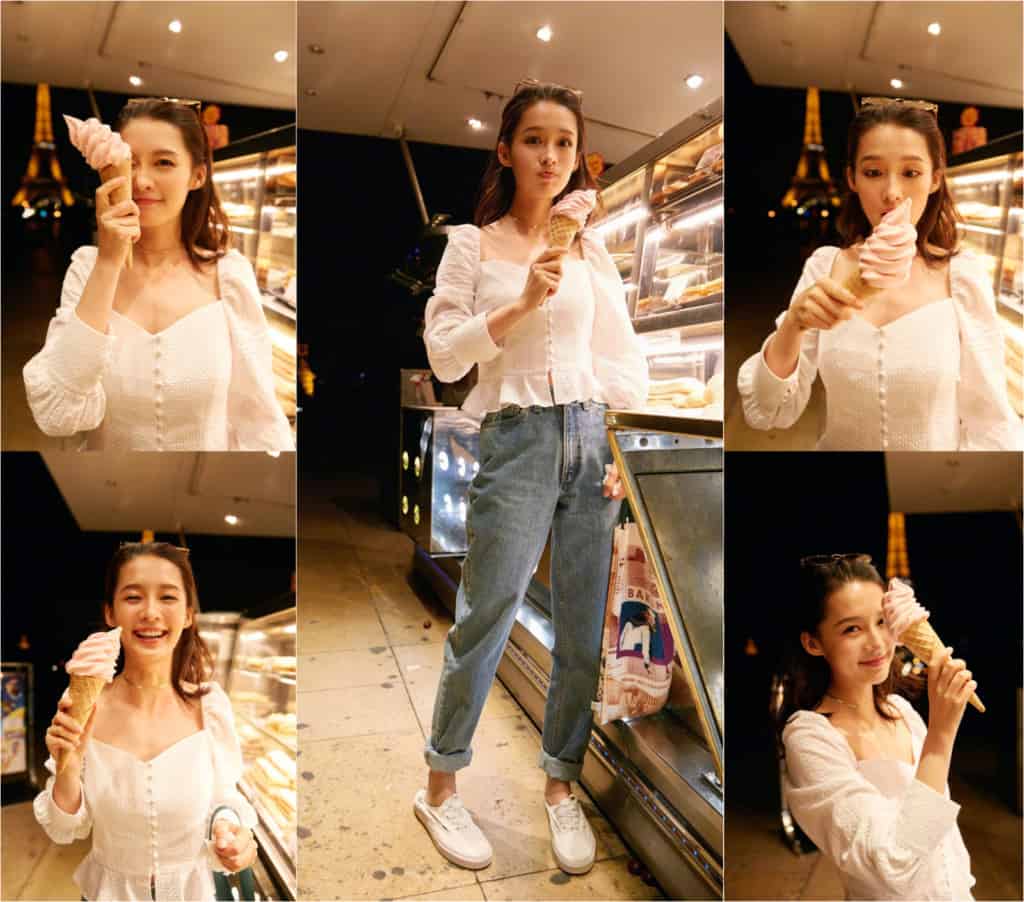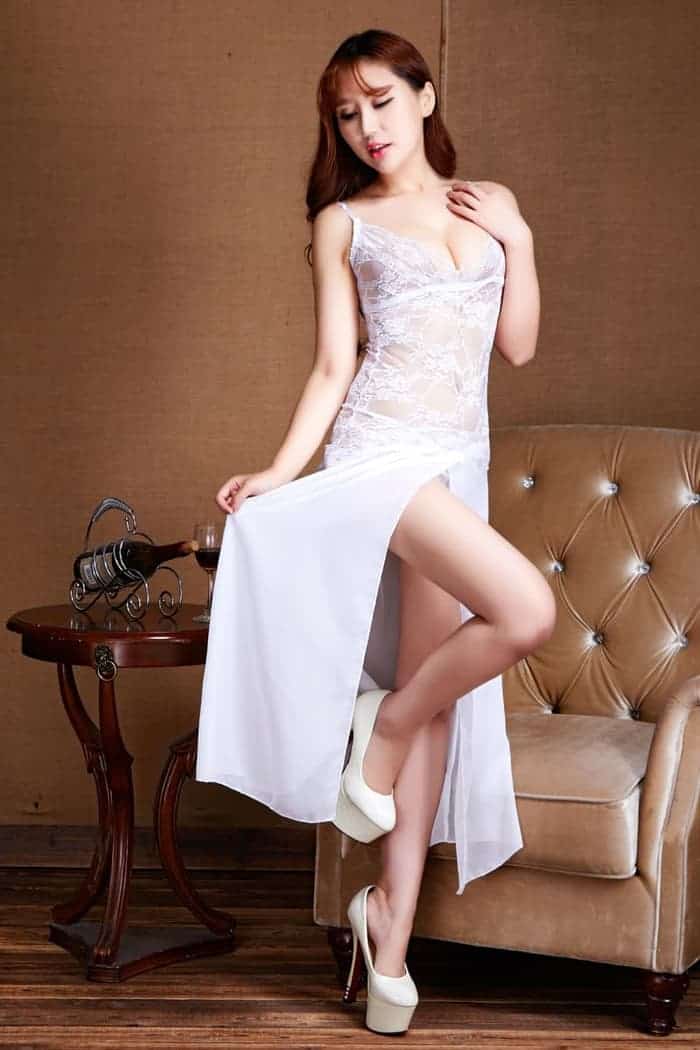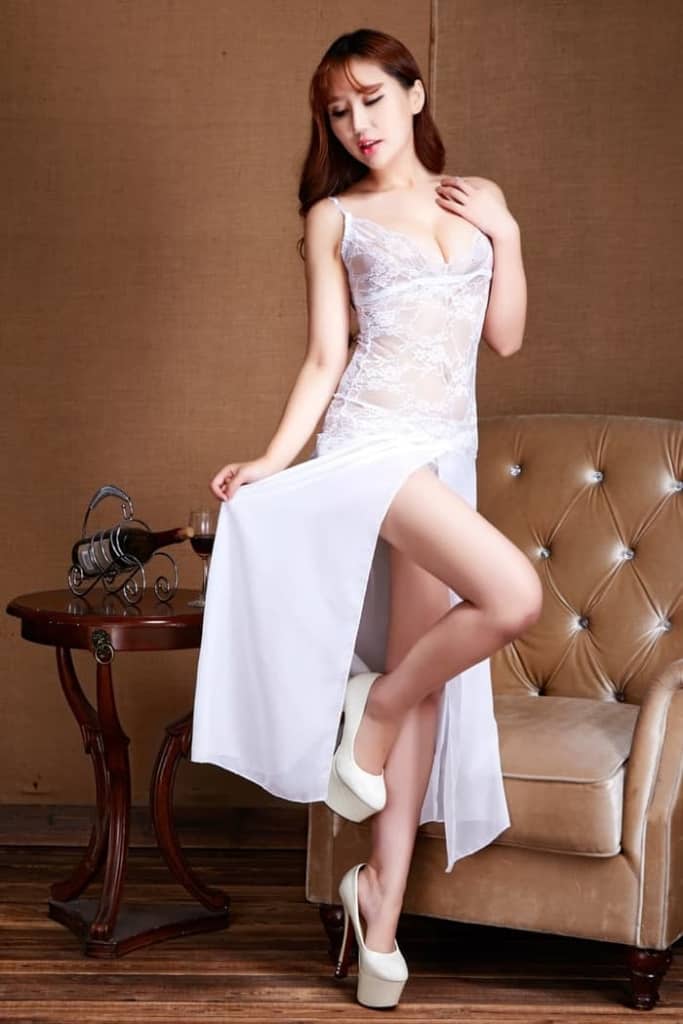 Li Qin, or Sweet Li, was born in September 1990, in Bacheng Town, Jiangsu province in China. She is an actress and a singer, not to mention one of the most beautiful Chinese women in the world.
Talented from her tender age, she started studying traditional Chinese opera in Shipai Central School, and later on, majored in the same subject at the prestigious Shanghai Theatre Academy in 2008.
She has starred in many movies and TV shows, some of which were quite successful. The Founding of an Army and White Deer Plain are two of her most famous acting efforts.
Speaking of her recognitions, Li Qin won the Most Promising Actress award at the 2014 China TV Drama Awards. She got it for her performance in If I Love You, which was a big hit.
---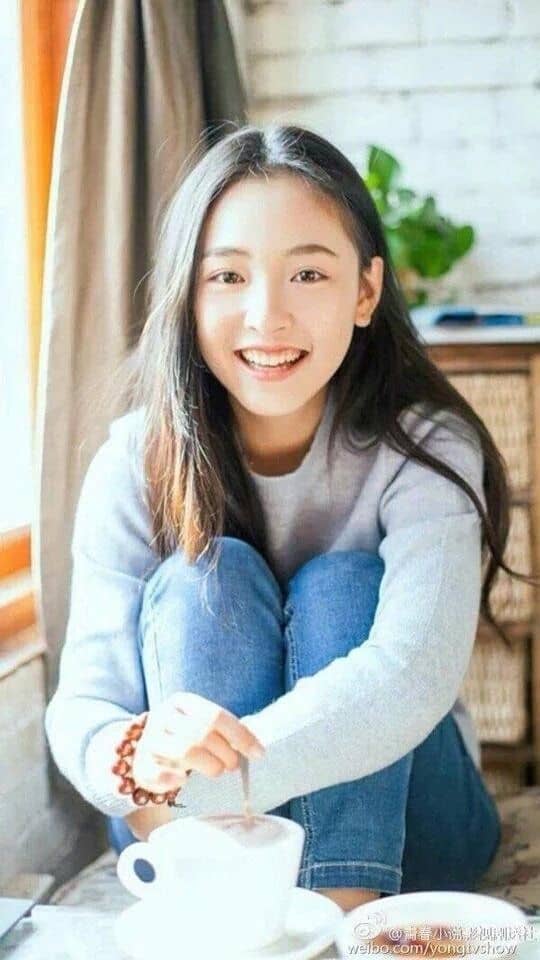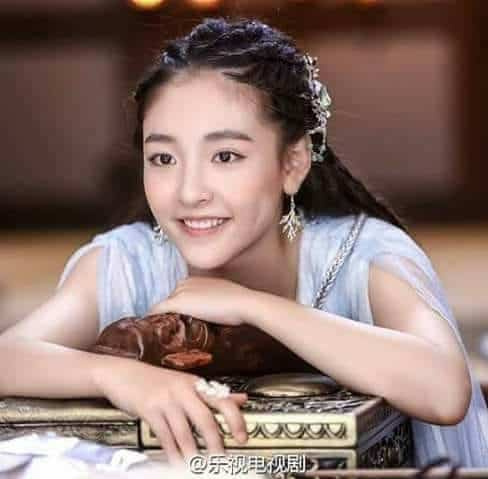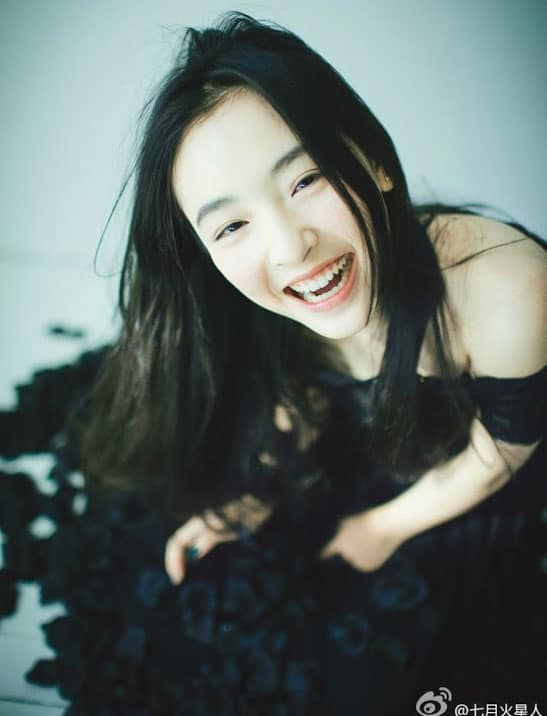 Wu Qian, also known as Janice Wu, is a talented Chinese actress. She was born on September 26, 1992, in Ezhou, Hubei province and studied at Wuhan University.
Wu Qian is one of many hot Chinese women who are into acting. She got her big stage debut with Heroes of Sui and Tang Dynasties 3 and 4. Even though she only played a minor role in her debut TV show, bigger roles would soon follow.
The Braveness of the Ming (2016) and the lead role in My Amazing Boyfriend (2016) were two of her breakthrough roles.
Her most notable role, though, must be the one in the fantasy drama hit Fighter of the Destiny. In this film, she played Luo Luo, which brought her wider fame as she really connected with the audience.
---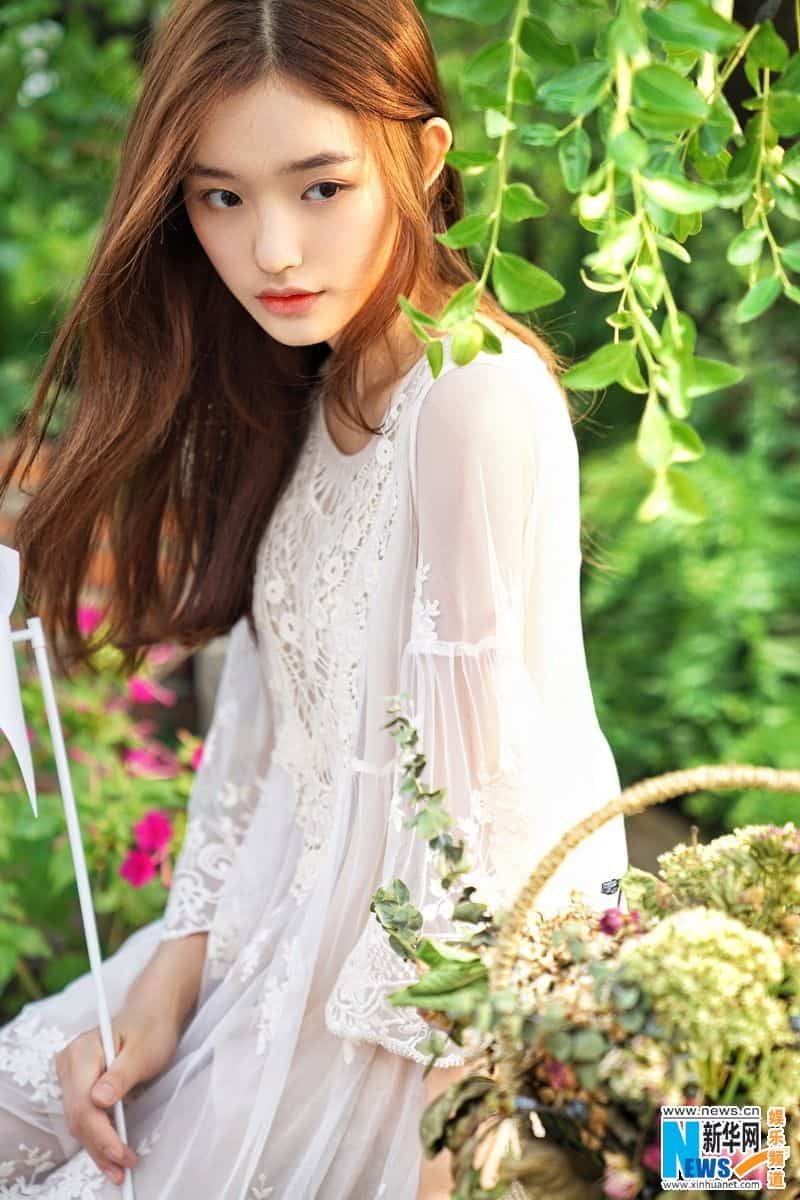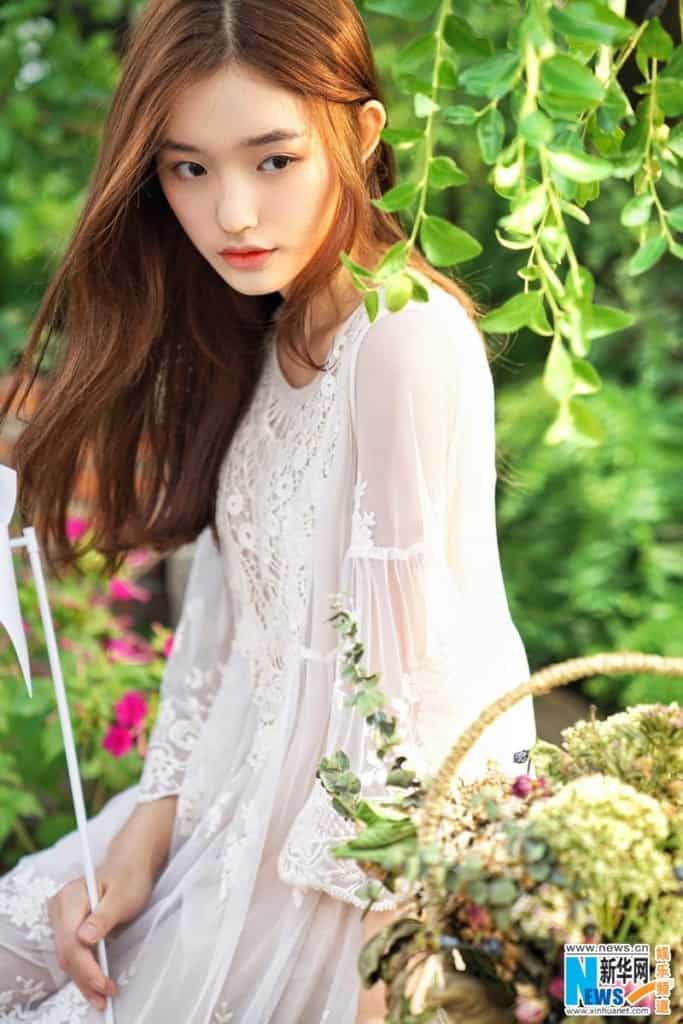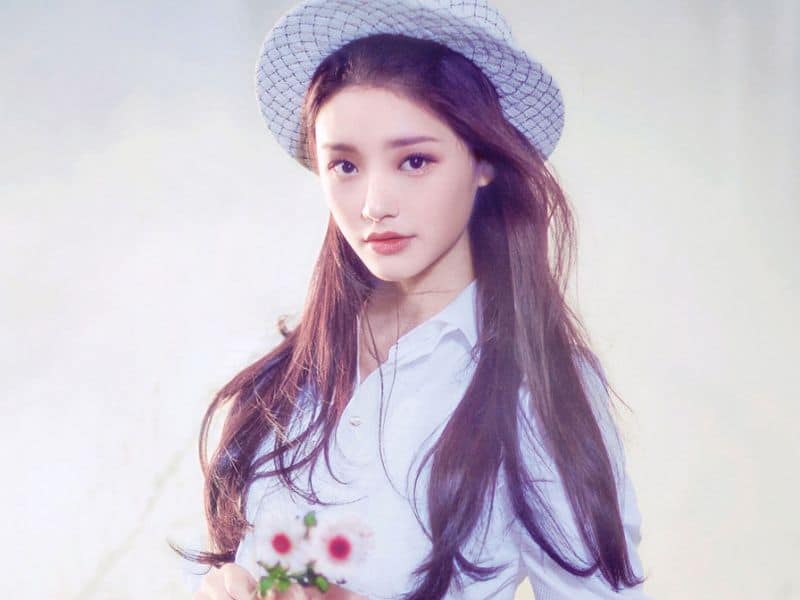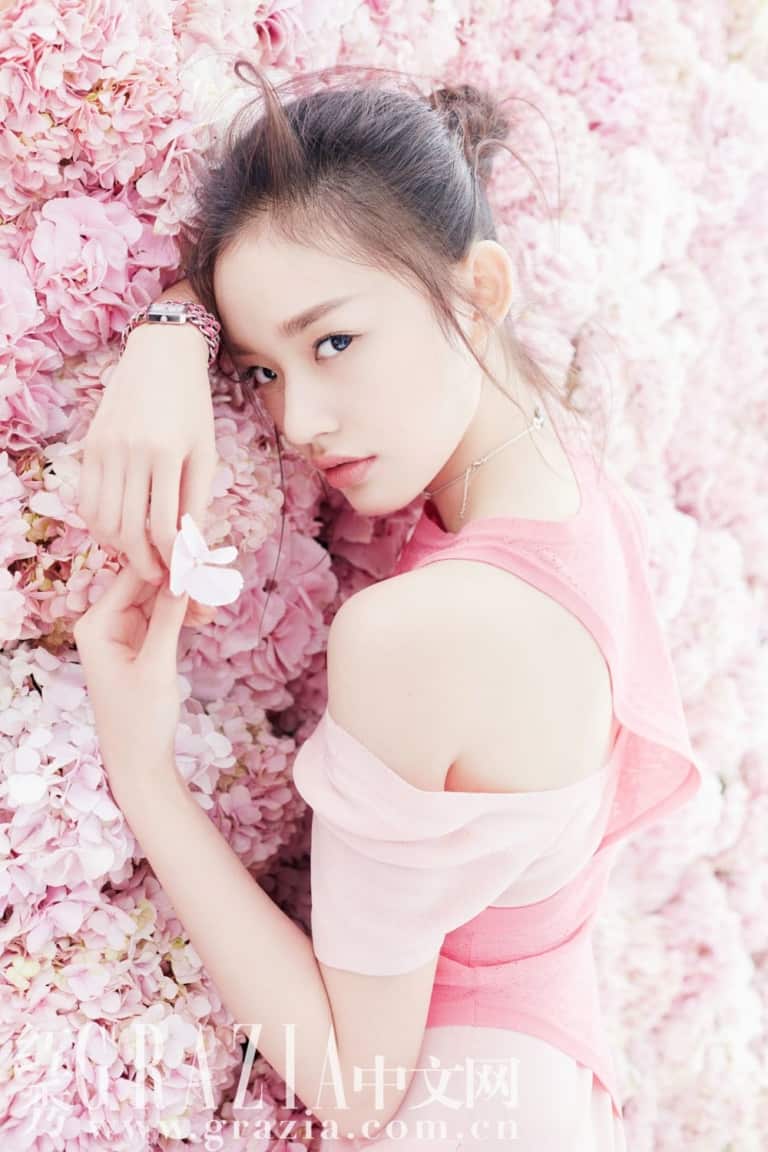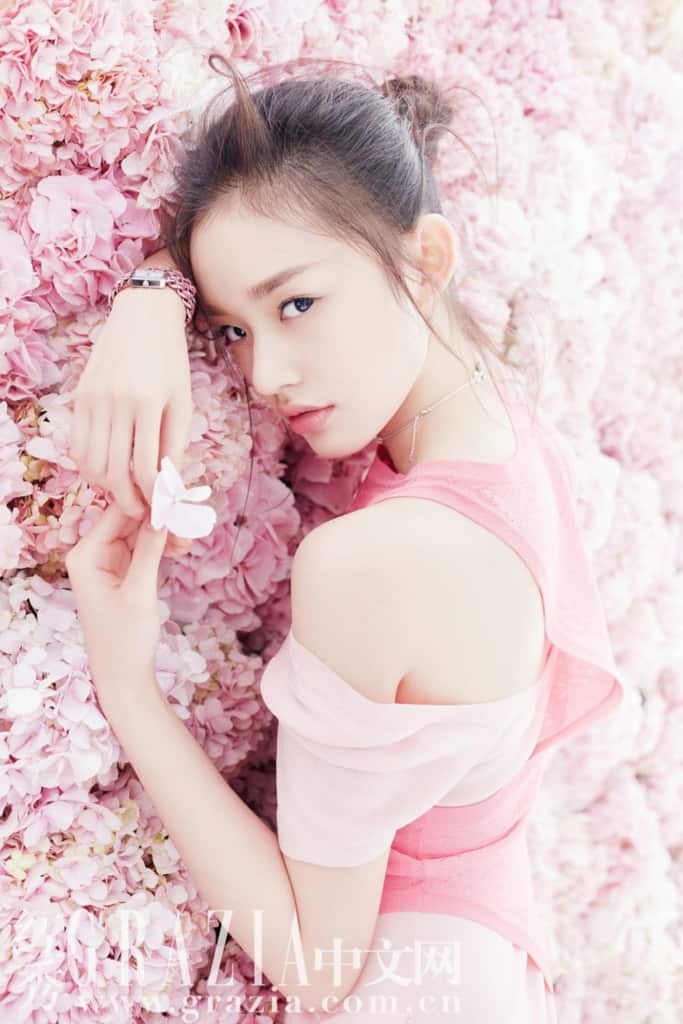 Lin Yun, or Jelly Lin, is a Chinese actress from the city of Huzhou. She was born in 1996 and is from a poor, hard-working family.
Unlike some other stunning, beautiful Chinese women, Lin Yun only recently got into acting. Her first role, which brought her instant fame, was in the 2016 hit The Mermaid. This blockbuster by Stephen Chow was the highest-grossing Chinese film ever. After The Mermaid, she took on the same role in the sequel The Mermaid 2 (2019).
Other notable movies she appeared in include Fall in Love at First Kiss (2019) and Journey to the West: Conquering the Demons 2 (2017), another film by Stephen Chow.
In 2018, Lin Yun starred in the epic drama Genghis Khan, which further cemented her reputation as a rising star.
---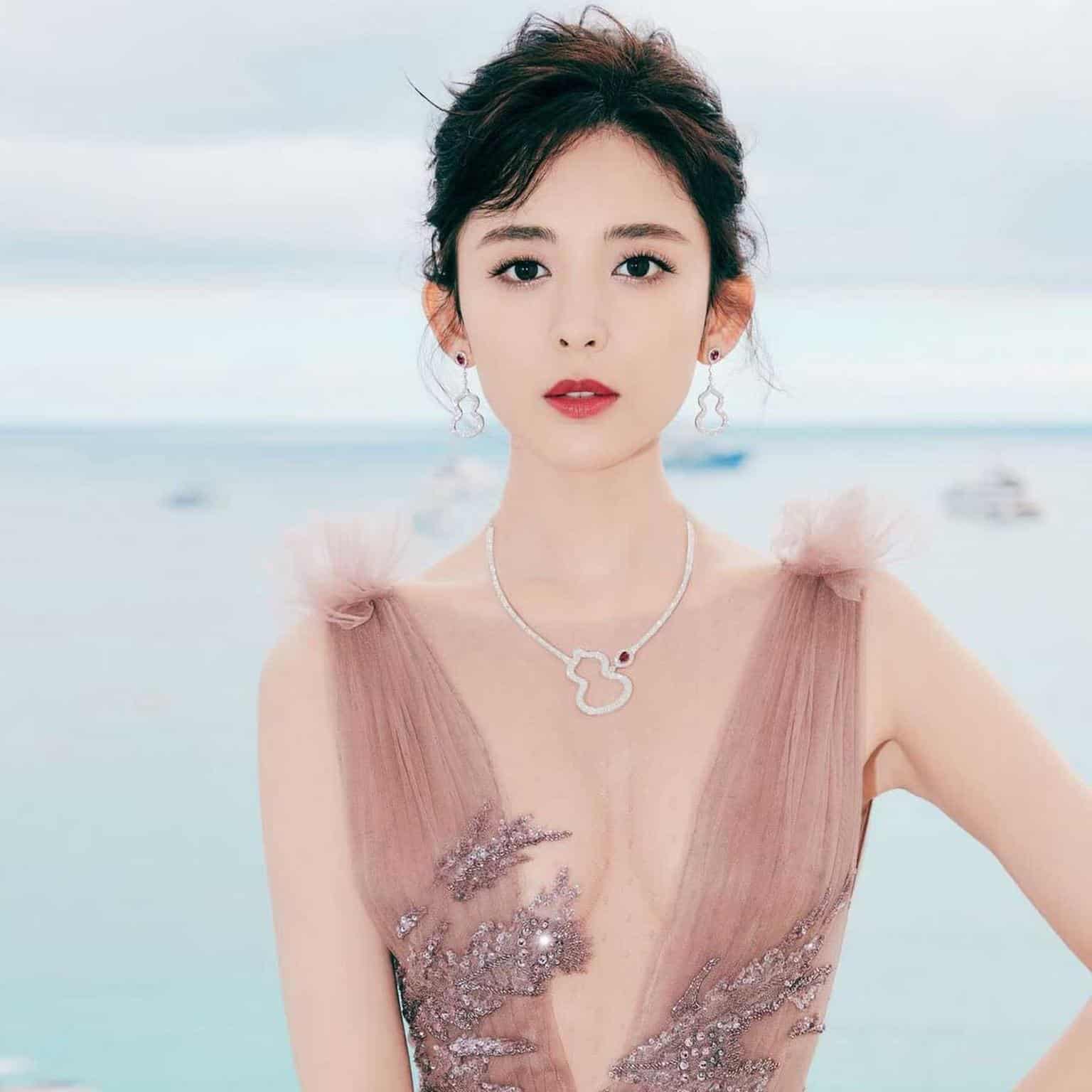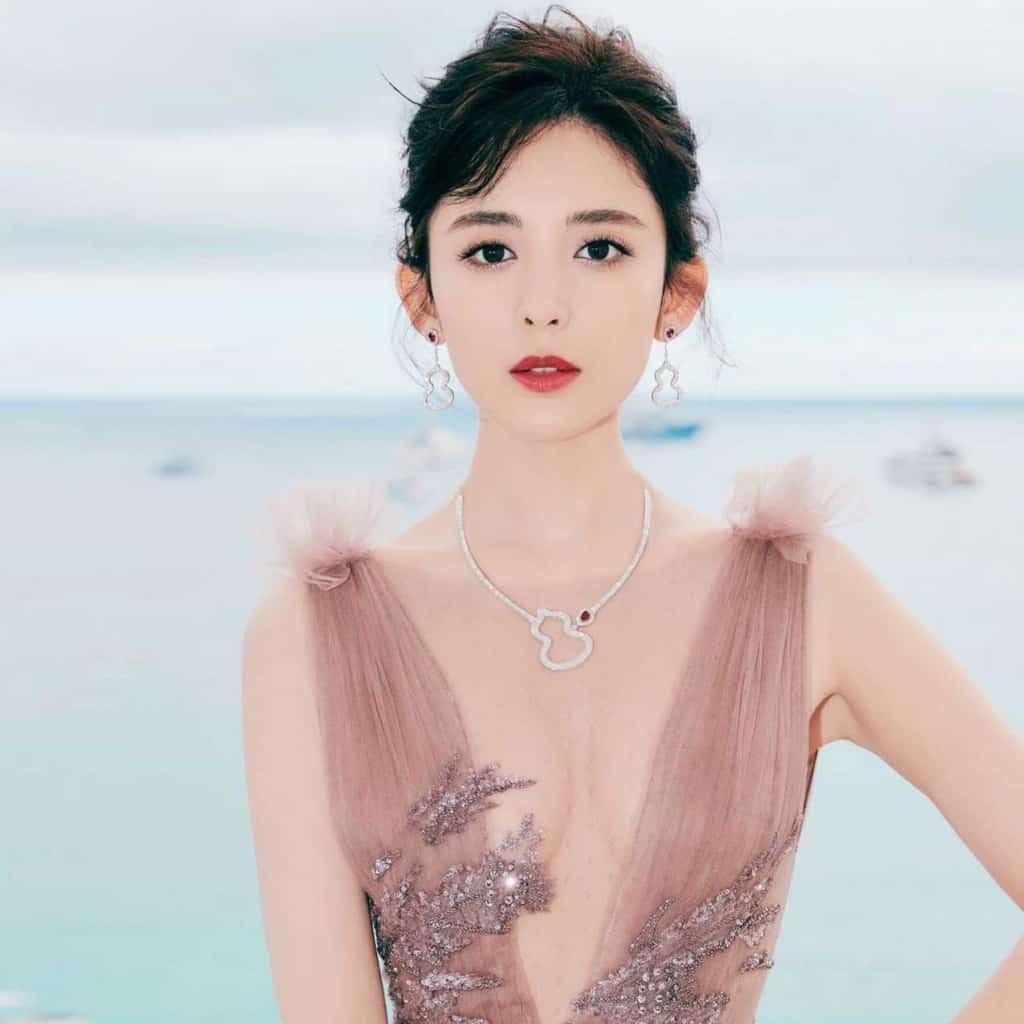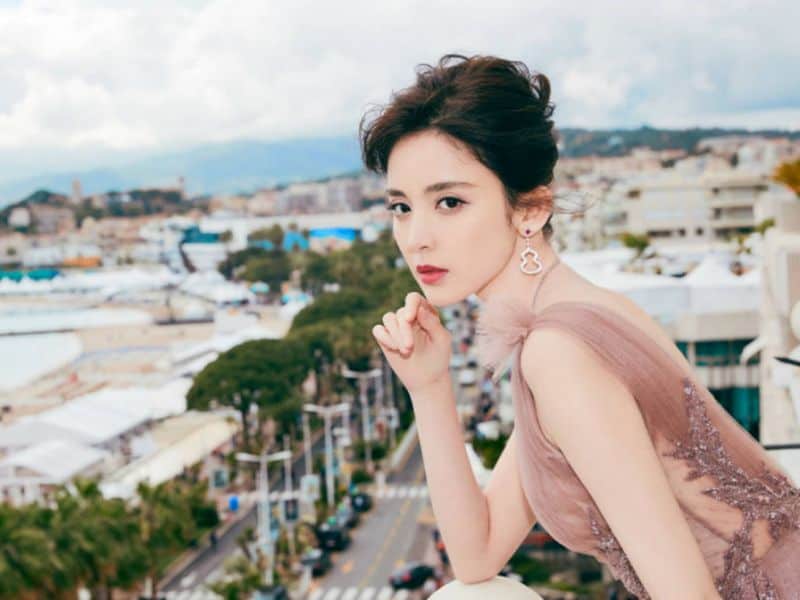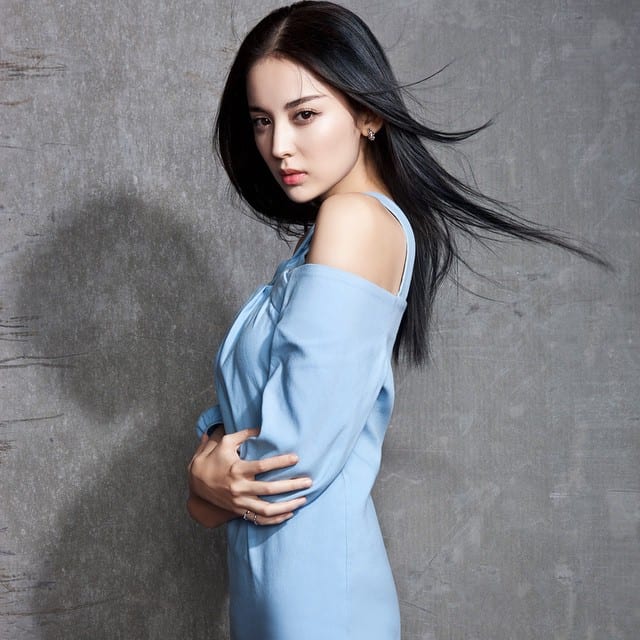 Gülnezer Bextiyar, or simply Nazha, is a Chinese-Uyghur actress. She was born on May 2, 1992, in Urumqi, Xinjiang, China.
This 27-year-old elegant model and actress owes much of her good looks to her mixed origin. She is widely regarded as one of the most beautiful Chinese women ever.
Guli Nazha graduated from the famous and prestigious Beijing Film Academy, which many great Chinese actors attended. In 2012, she made her debut in Xuan Yuan Sword – Rift of the Sky, which was rather successful. In 2018, Qeelin, a jewelry brand, appointed Guli as its brand ambassador. The following year, she also became the first-ever Brand Ambassador of Greater China for Sergio Rossi, an Italian women's footwear company.
---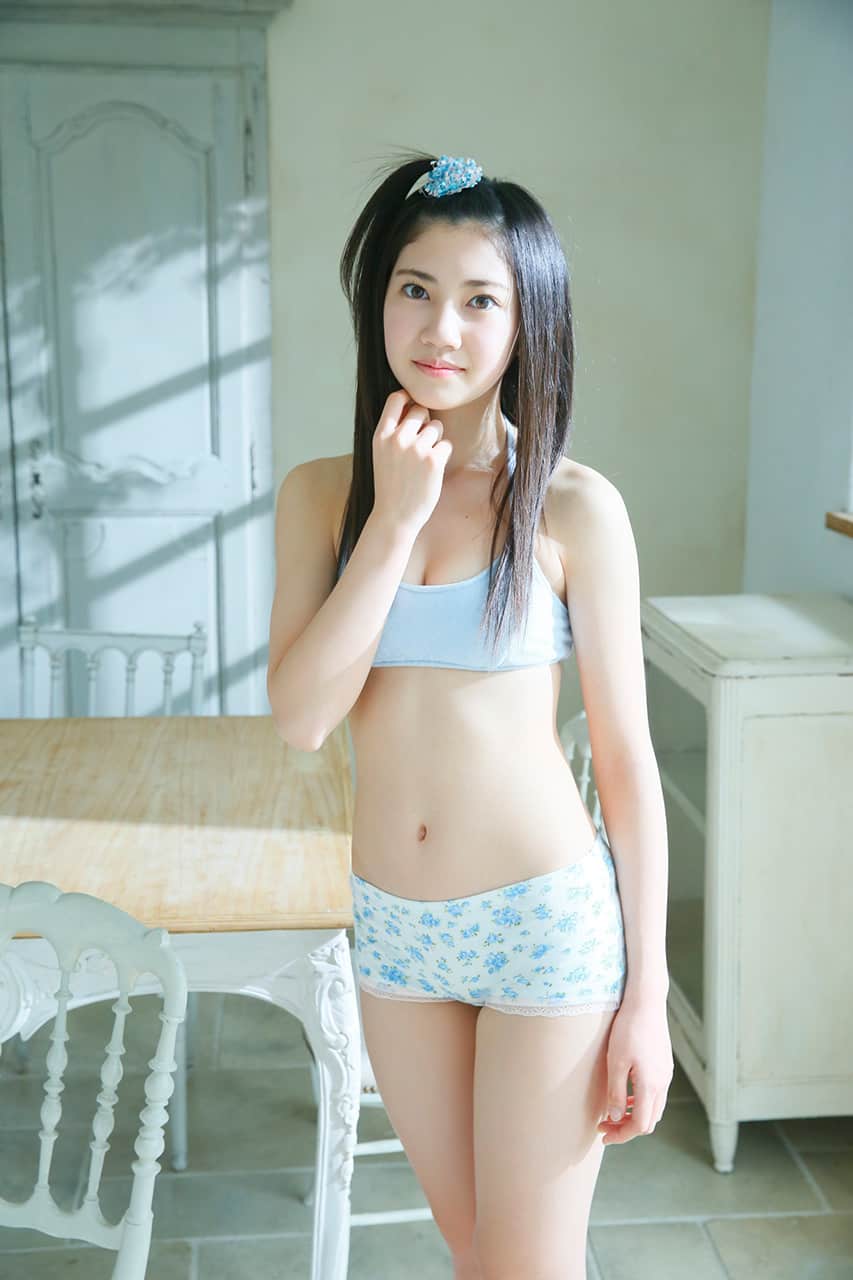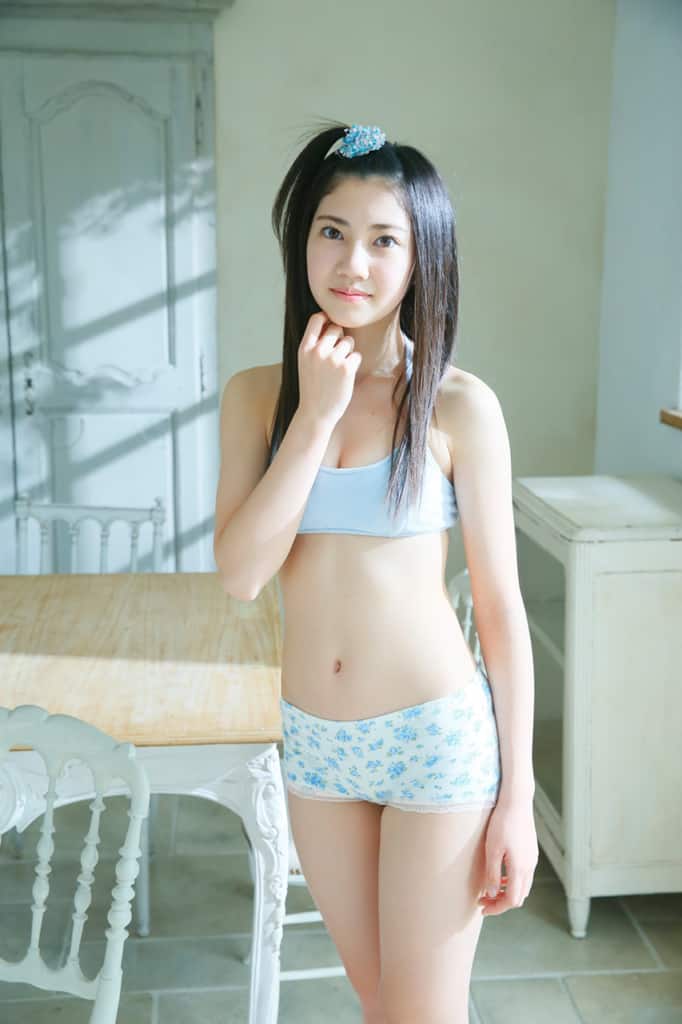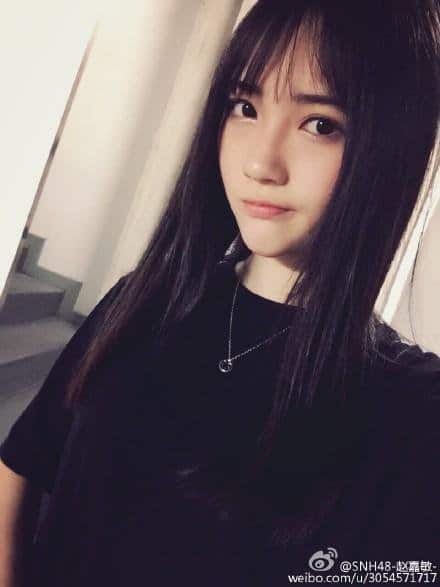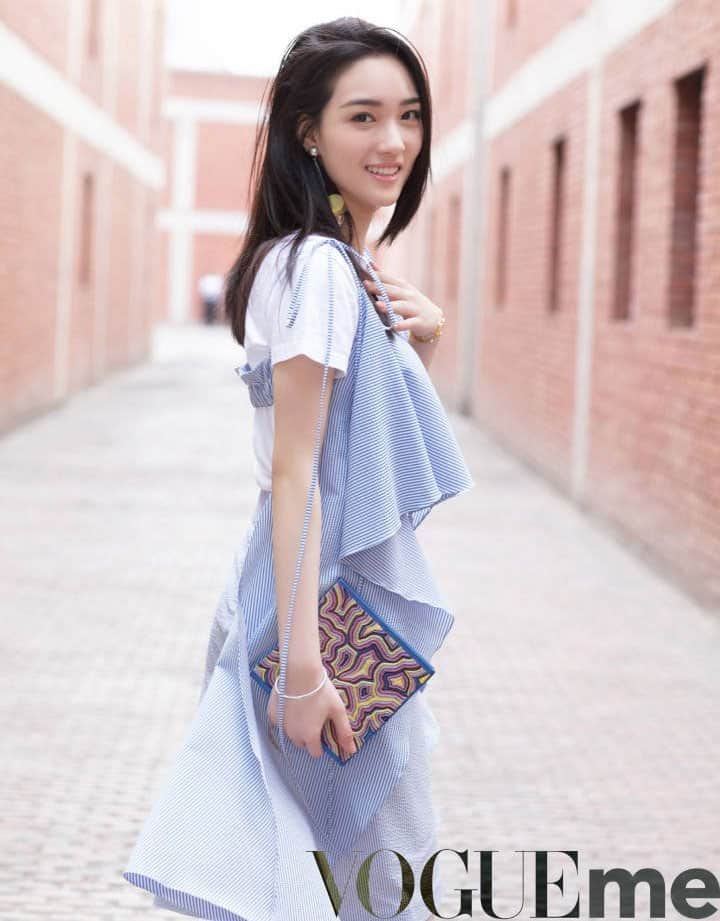 Zhao Jiamin was born in 1998 in Shenzhen, China and is a popular singer and actress. She first became known when she took part in Chinese Idol as a singer. She is an ex-member of SNH48, a female Idol band.
In 2014, Zhao Jiamin helped record the theme song for the popular mobile game Mo Tian Ji, along with Xu Jiaqi and Ju Jingyi. She also starred in a micro-movie for the same game.
This gorgeous young star also won the important 2014 Baidu Tieba Live Performance Annual Chart, and after that recorded a single. In 2015, she released it under the name Mushi no Ballad. In February 2016, Zhao Jiamin enrolled in the Central Academy of Drama, which can only further advance her career. Many people in China, both young and old, see her as one of the most beautiful Chinese women with a great career ahead of her.
---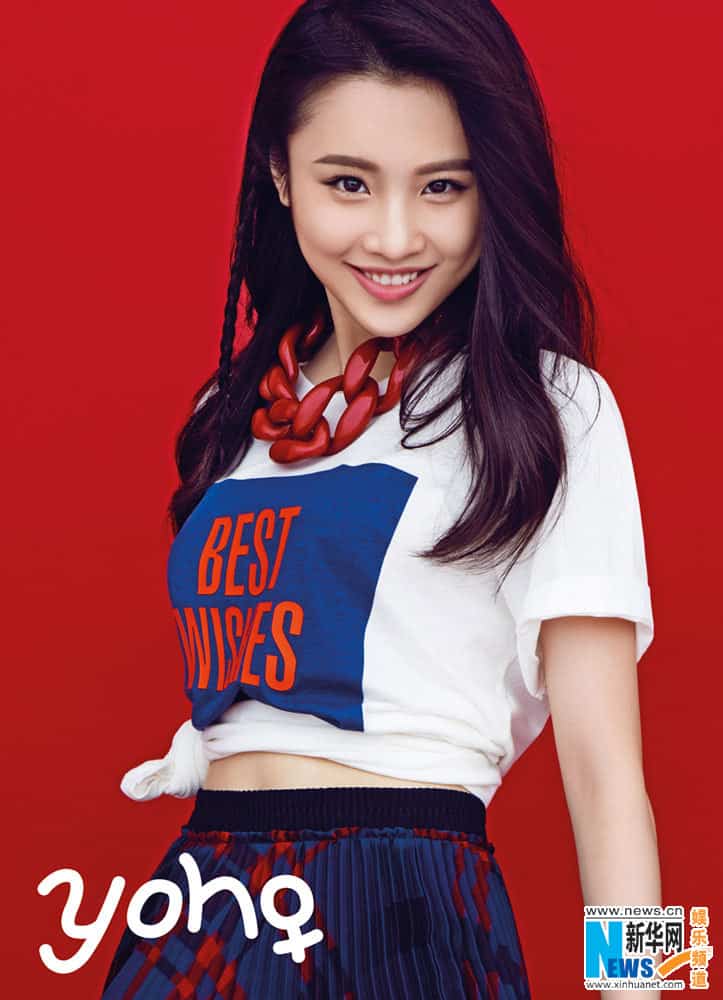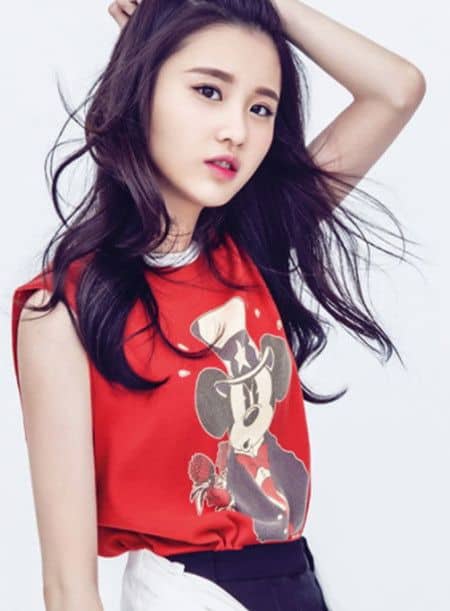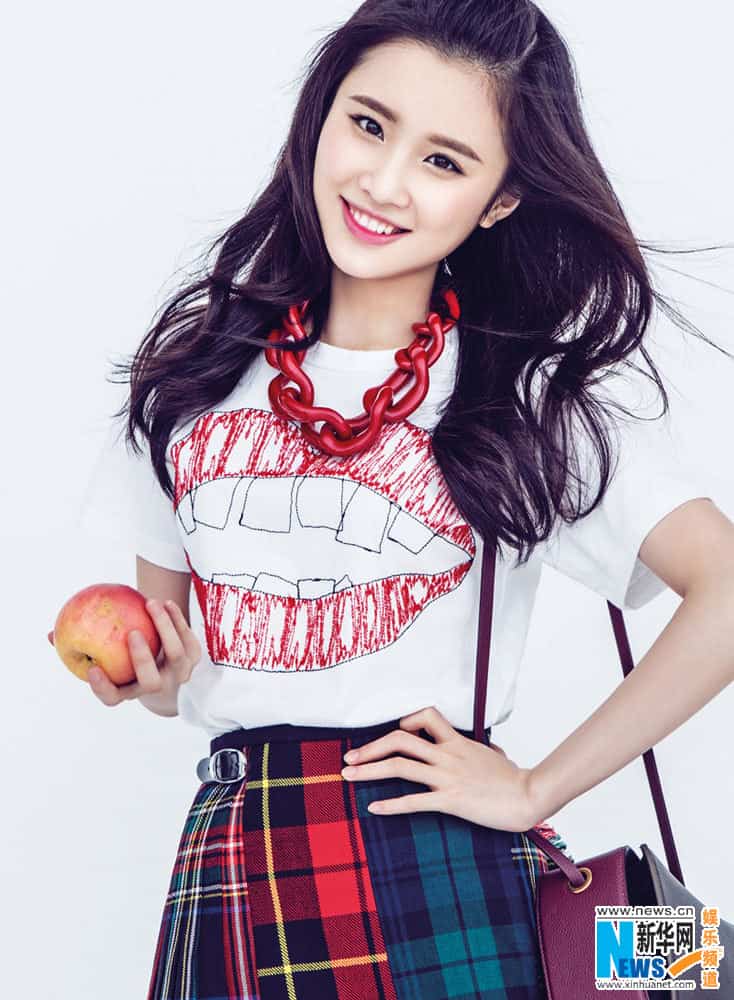 Zhan Huiwen is a 26-year-old Chinese actress and one of the many sexy Chinese women in the film industry. She comes from Jiangxi province in Eastern China.
Zhang attended the Beijing Dance Academy from 2010 until 2014. Zhang Yimou spotted her as a young and talented student and chose her for the starring role in Coming Home. The movie served as her big-screen debut and was a great success. It really kick-started her acting career, and she even received the Best Newcomer award at the Asian Film Awards for the role.
Her other notable roles include Forever Young, The Great Detective, and most recently, The Sun Will Never Set.
---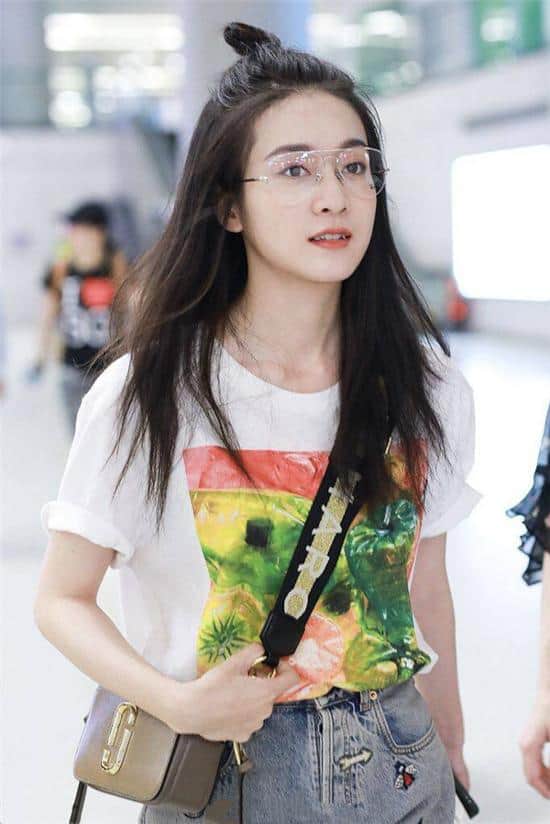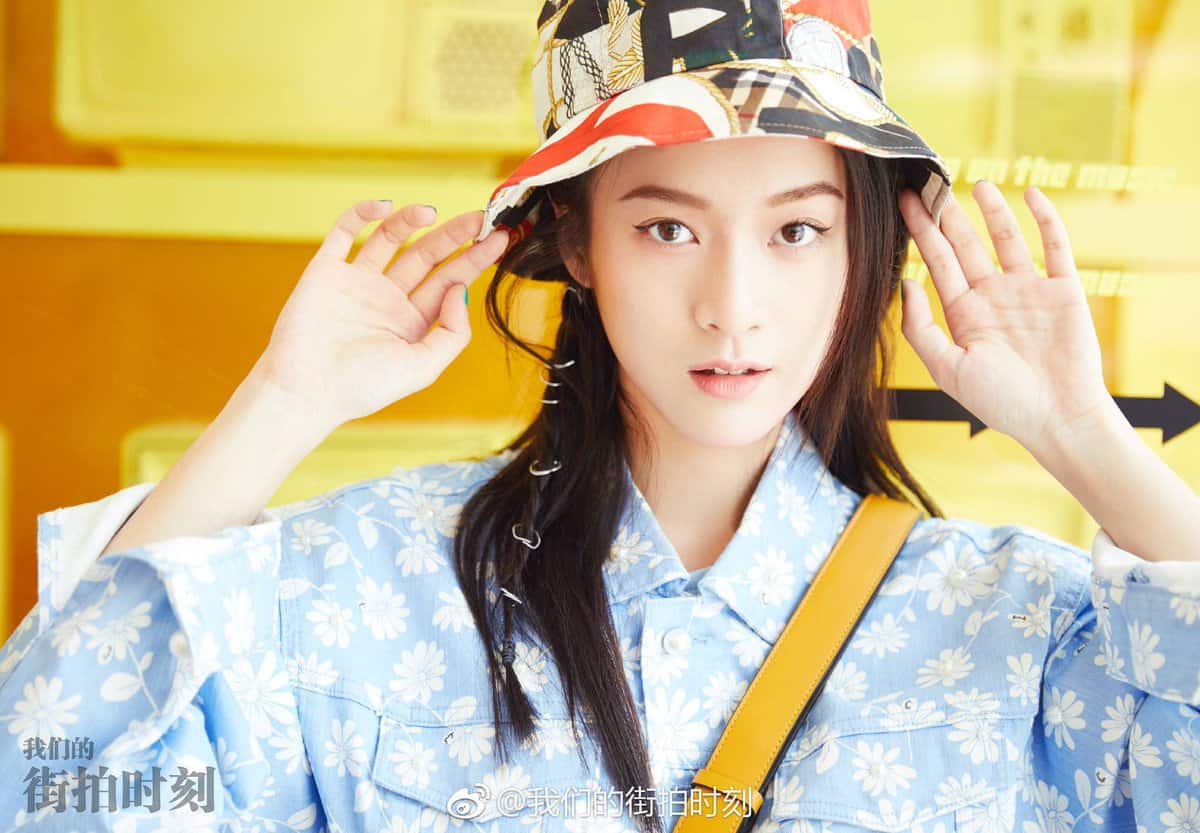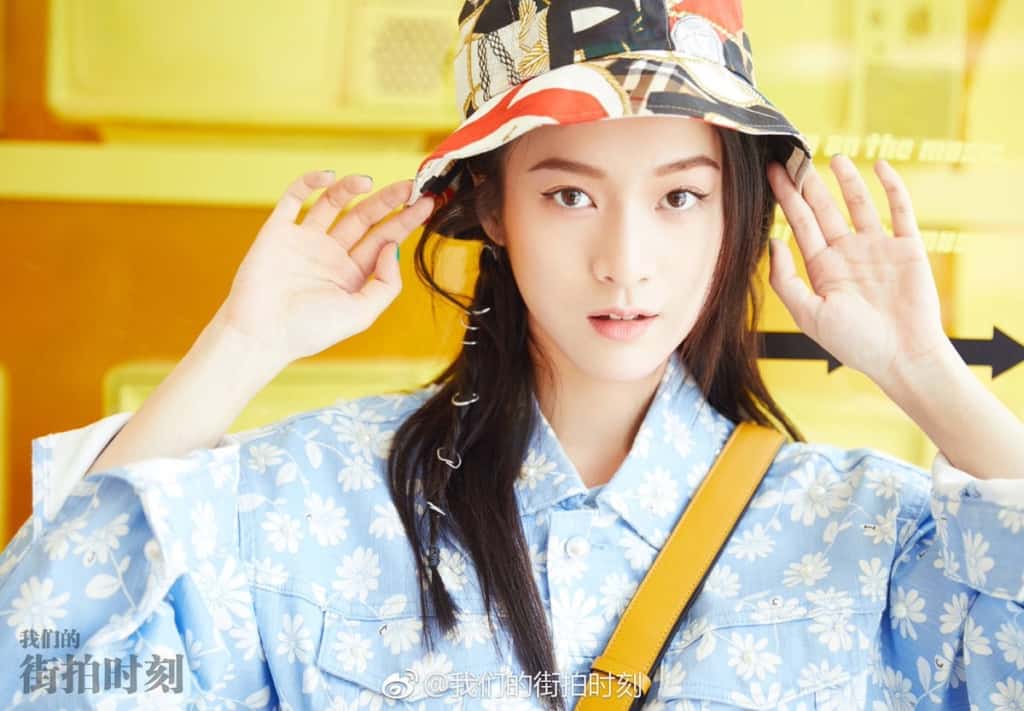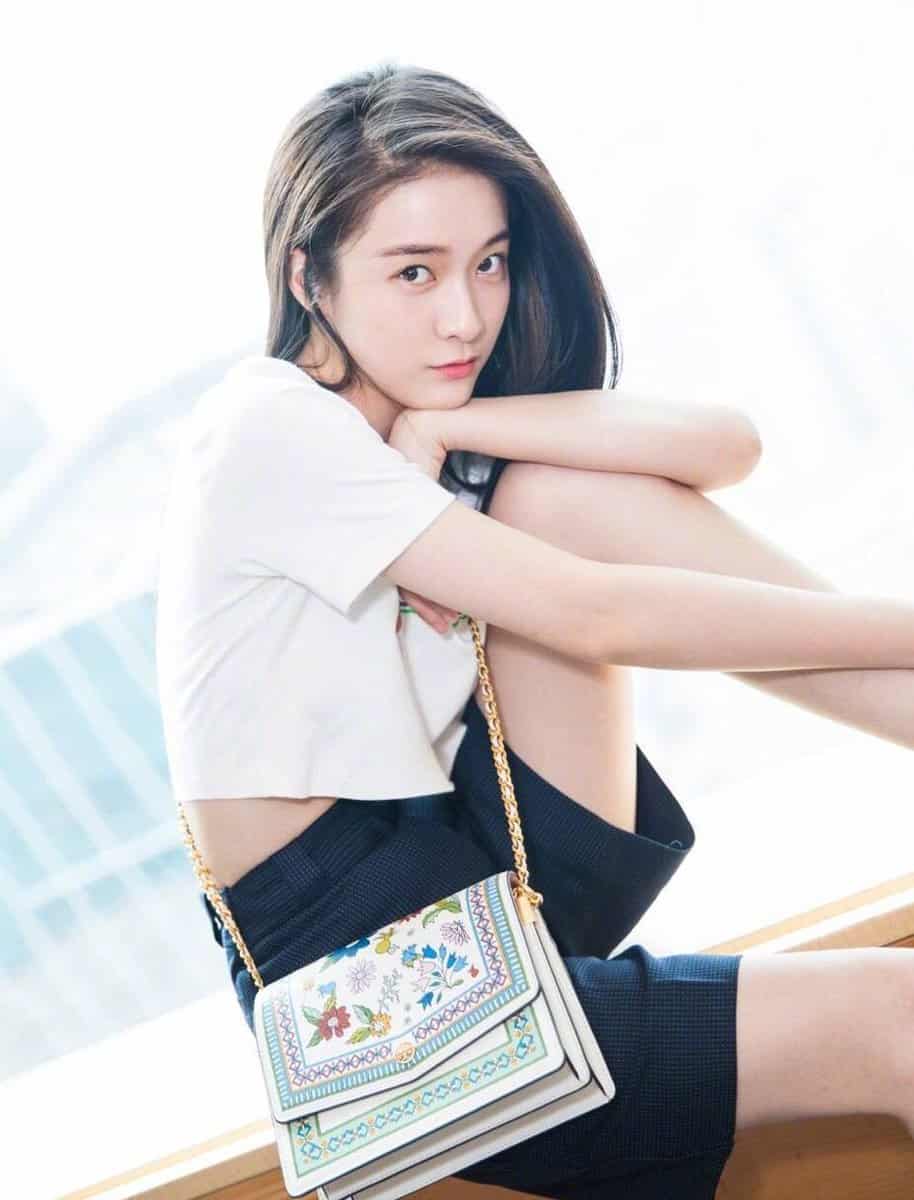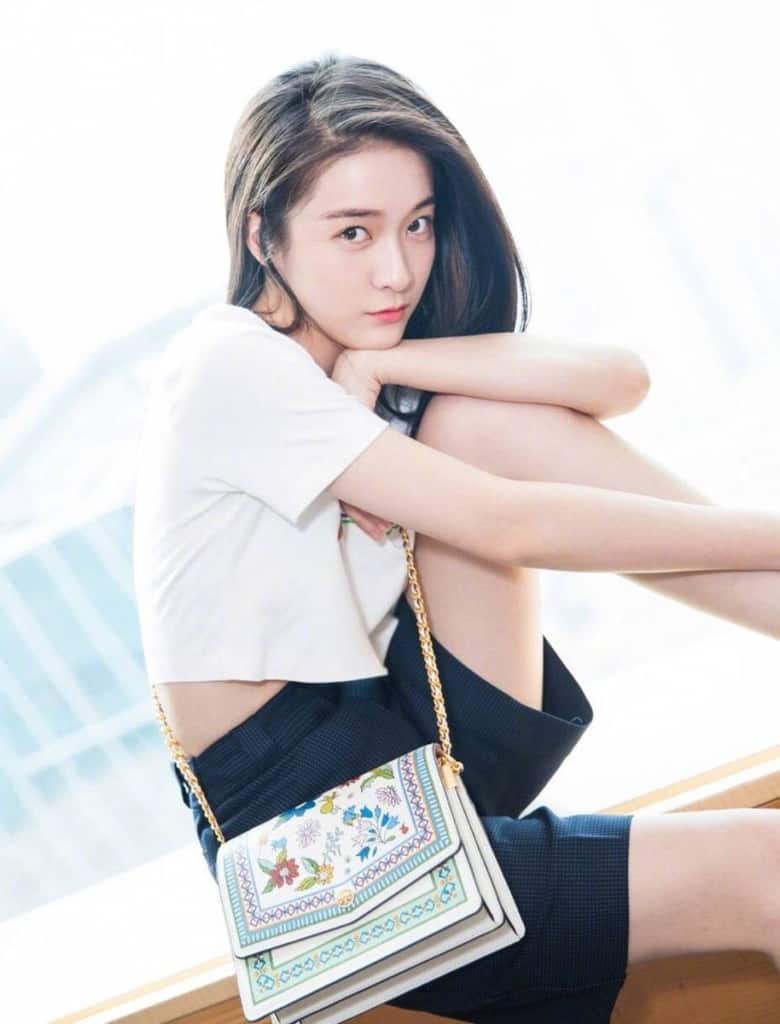 Zhang Xueying, or Sophie Zhang, is a 22-year-old Chinese actress with a great future ahead of her. She attended some of the most prominent theater art schools in China and starred in more than thirty films and TV shows.
Together with Vicky Chen, Zhang Zifeng, and Guan Xiaotong, Sophie Zhang is one of the New Four Dan actresses of the post-95s generation.
Zhang Xueying comes from Zhejiang, an eastern coastal province in China. She attended Yiwu Art School, National Academy of Chinese Theatre Arts, and Central Academy of Drama.
She made her debut in 2005 TV show Hero During Yongle Period when she was eight. But, that was just the beginning.
She is an elegant and charming young actress, as well as a dream girl for many men in China. Not only is she one of the most beautiful Chinese women, but she's very successful, too.
---
Gloria Tang Tsz-kei (G.E.M. or Tang Tsz-chi)
Singer-songwriter, Actress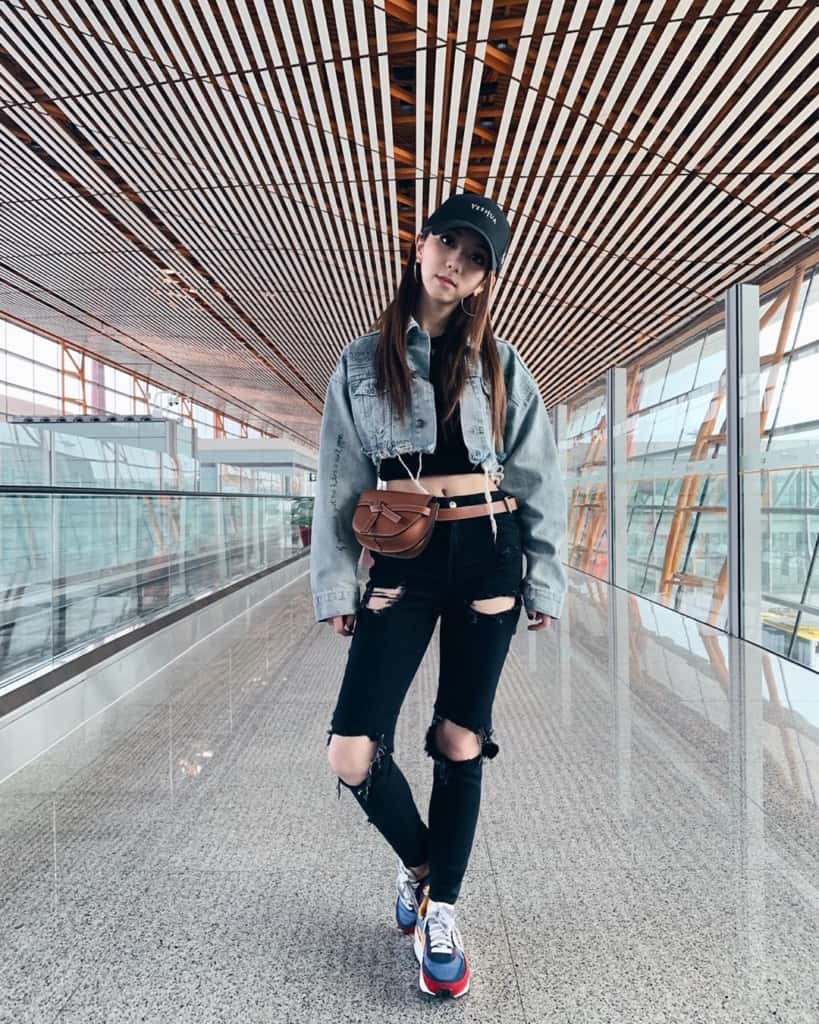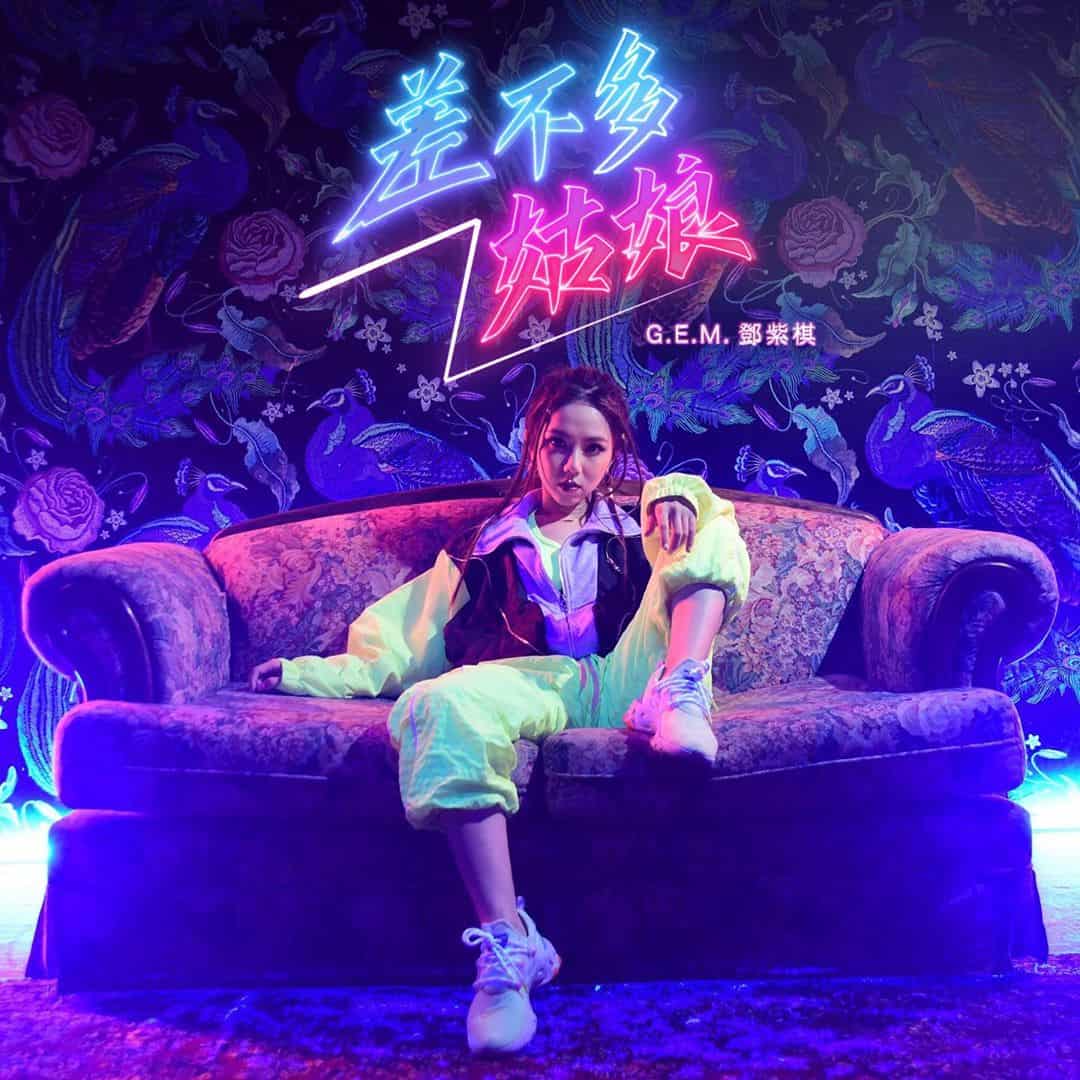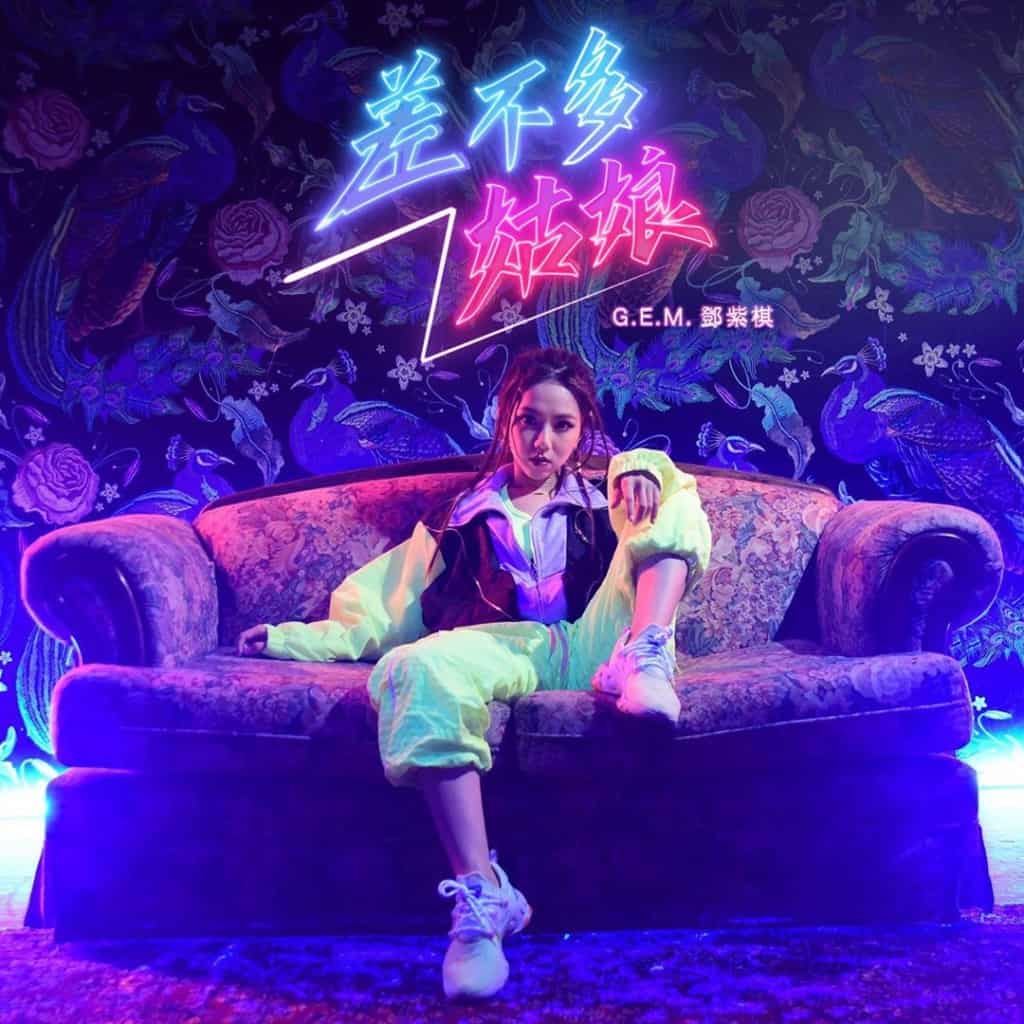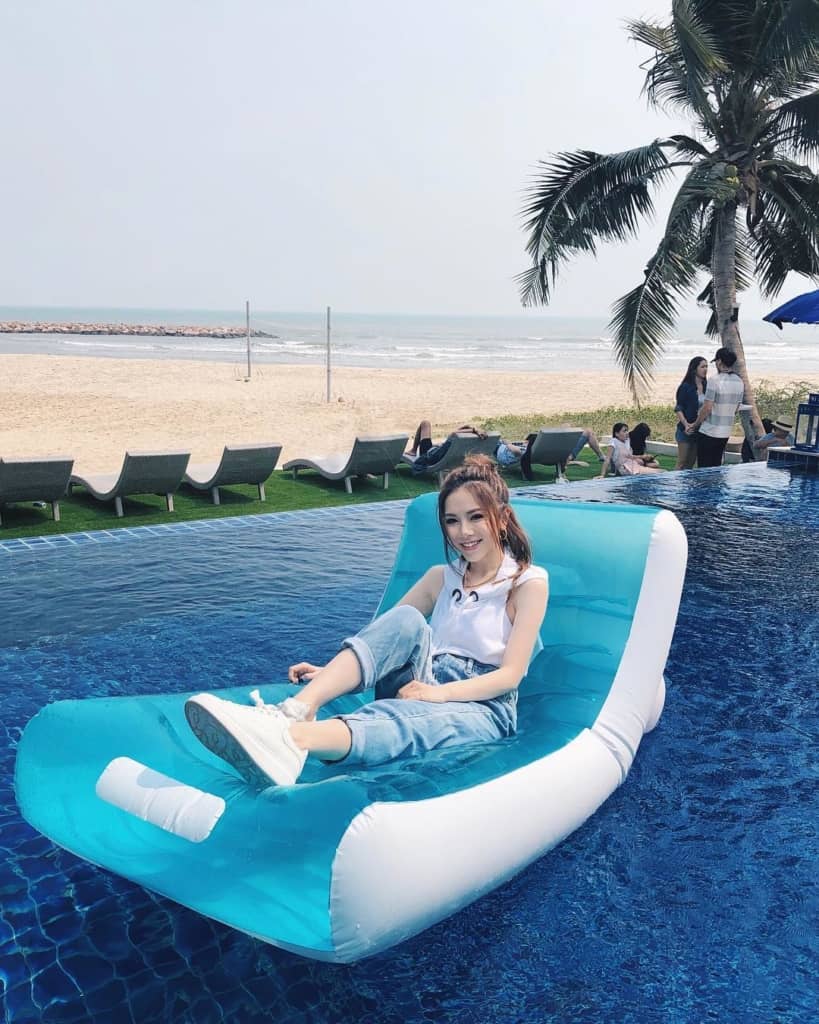 We can't talk about hot and sexy Chinese women without mentioning Gloria Tang Sze-wing, who also goes by her stage name GEM (Get Everybody Moving).She is a singer, songwriter, and actress, famous for her vocal capabilities, as well as her stage performance.
Gloria first appeared in 2008 with her EP GEM and has never looked back since. In 2012, she released Xposed, an album that won the Hong Kong Top Sales Music Award for the Best Sales Local Female Vocalist. This was a great feat for young Gloria, and more recognitions would soon follow.
In 2014, Gloria participated in I am a Singer, a Chinese singing contest, and came second. This achievement brought her wider fame, and people throughout China got the chance to see how talented she really is.
In 2015, she released the critically acclaimed album Heartbeat and took the 11th spot on the Forbes China Celebrity 100 list.
---
Jessica Xue
Radio Host, Model, Universe China 2015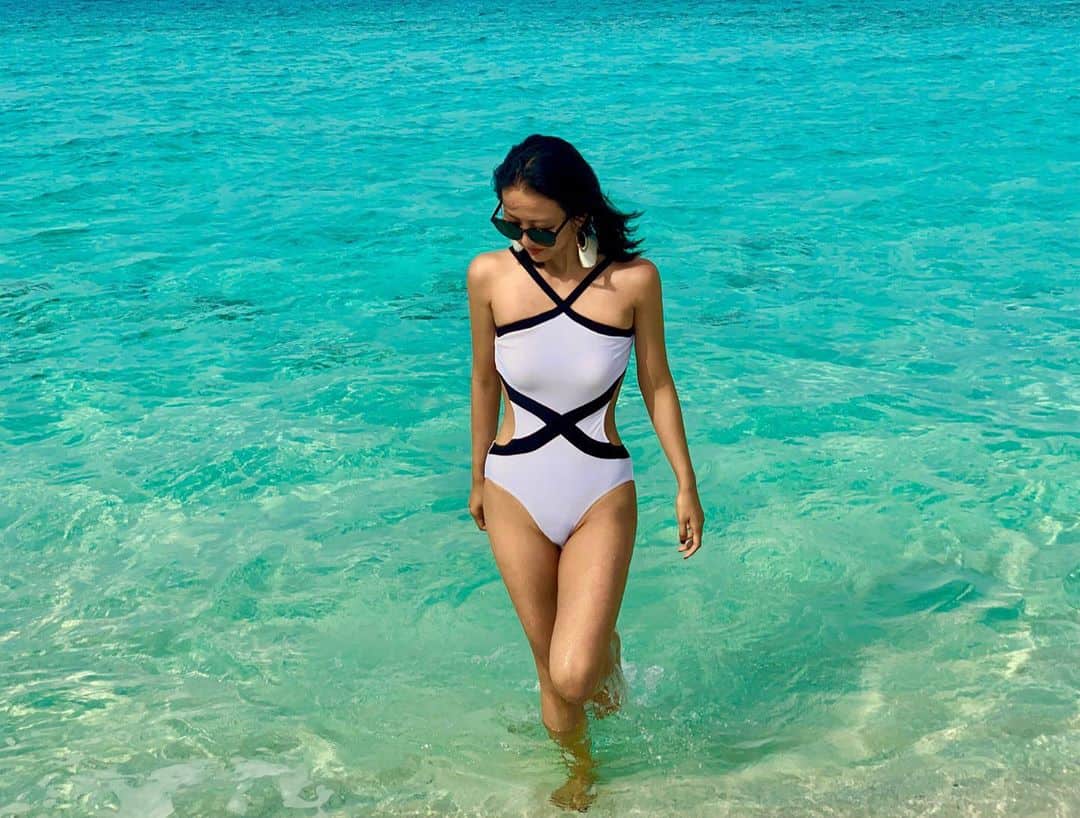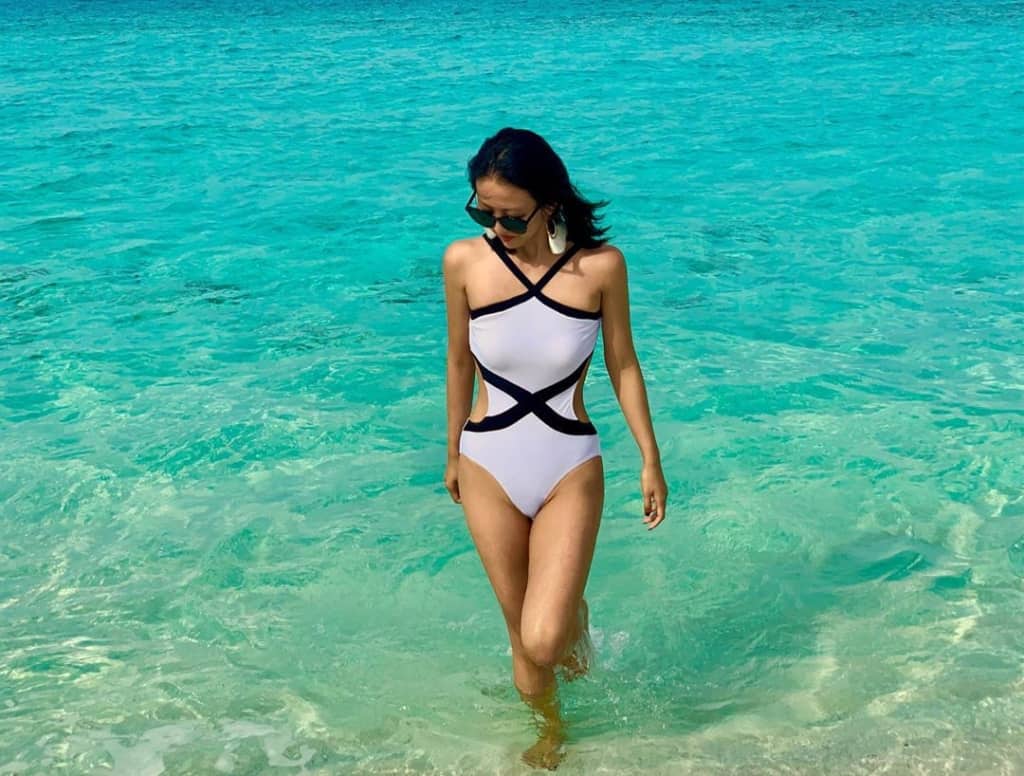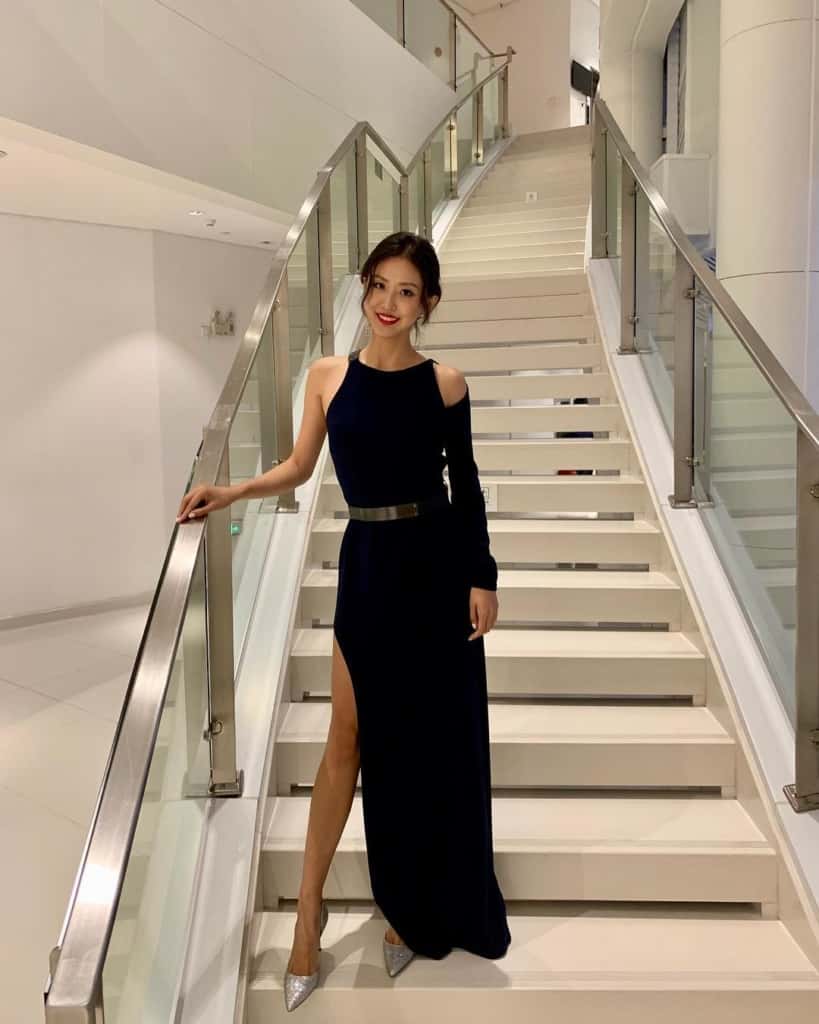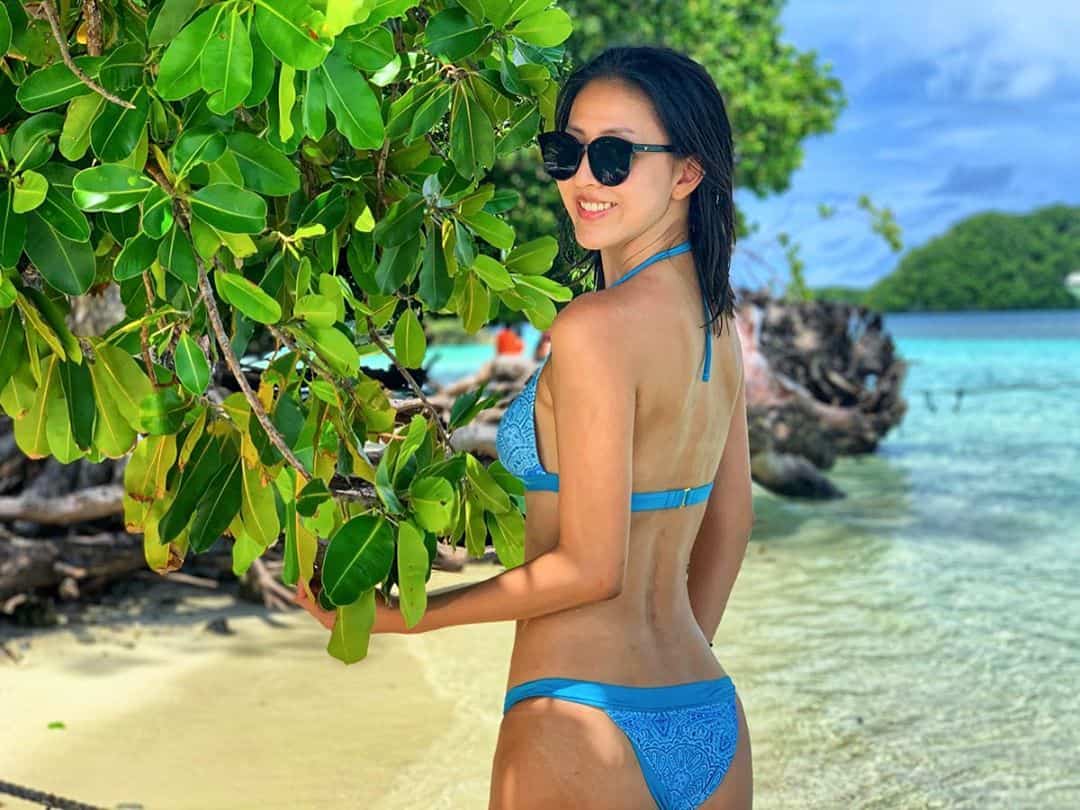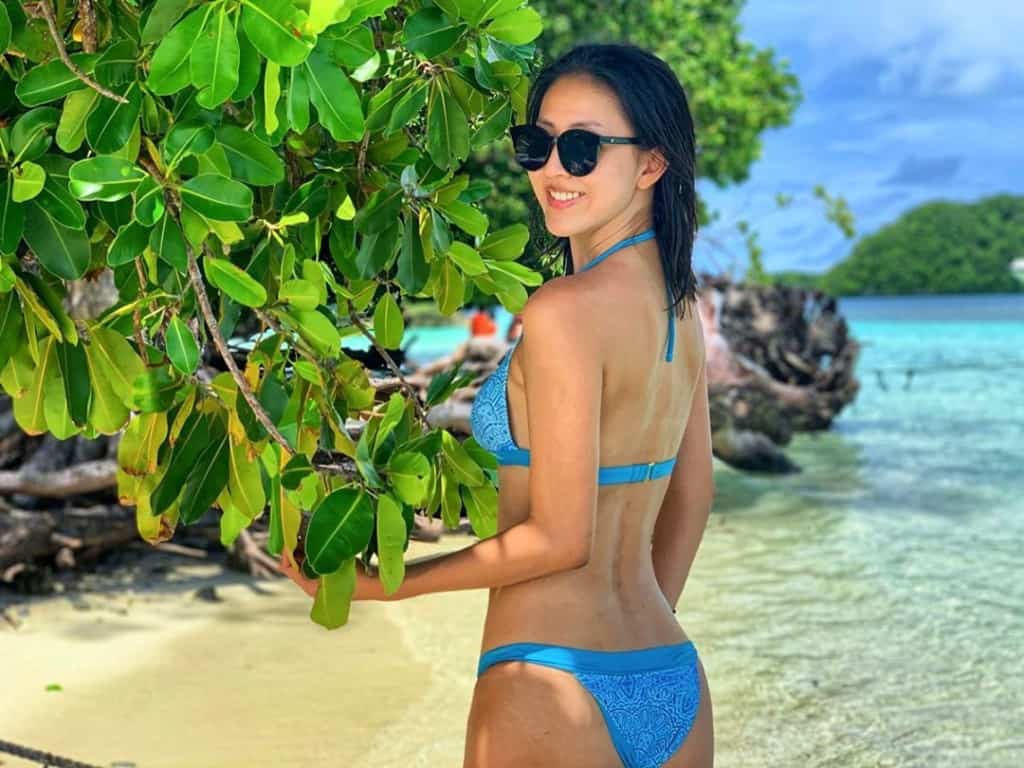 Jessica Xue, or Xue Yun Fang, is a Chinese radio host, model and beauty titleholder. She was the Miss Universe China in 2015. That same year, she represented her country at the Miss Universe pageant. Many men in China consider her one of the most beautiful Chinese women in the world.
Jessica comes from the city of Shenzhen in southern China. At first, she worked as a radio host. Today, though, she is a TV host for Shenzhen TV.
Jessica Xue is a Capricorn, which any Gemini, Arius, and Scorpio would surely be happy to hear. She is 5'10", which is quite tall even for Chinese men, let alone women! Her black hair and dark eyes, coupled with her pale skin, help her look beyond stunning.
This gorgeous lady is also extremely popular, not only in her hometown but all throughout China. Since she's a famous household name, she has tens of thousands of followers on social media.
---
Sham Yen Yi
Miss Earth China 2014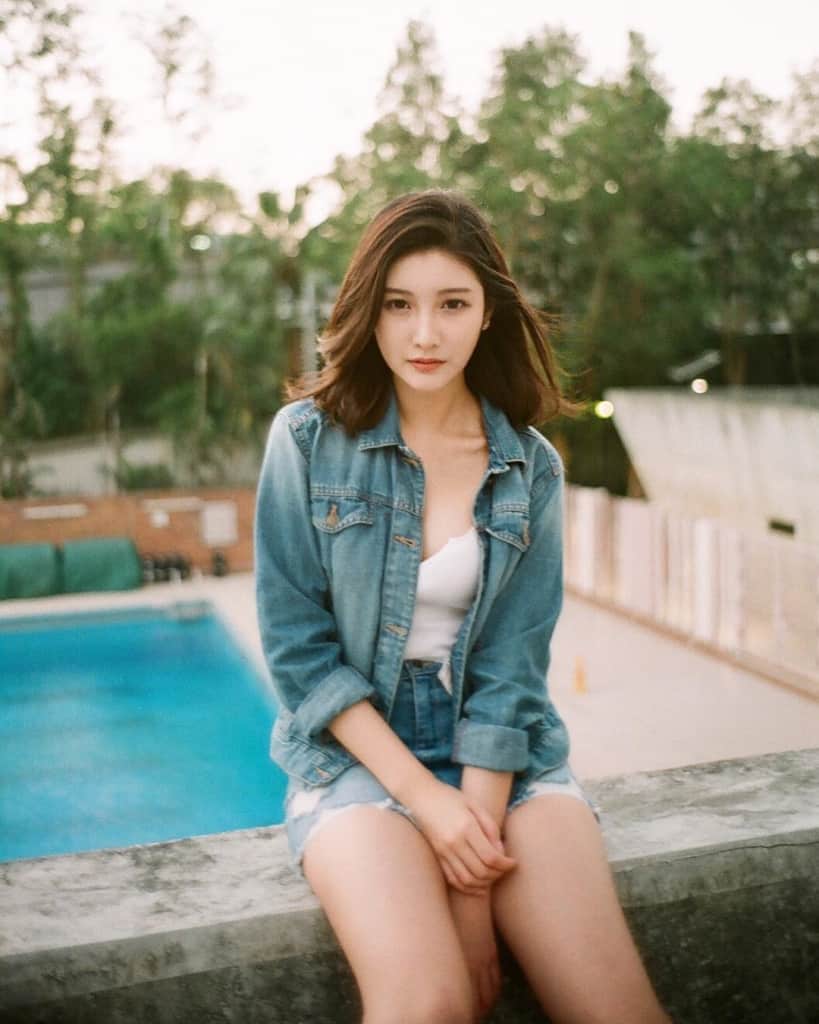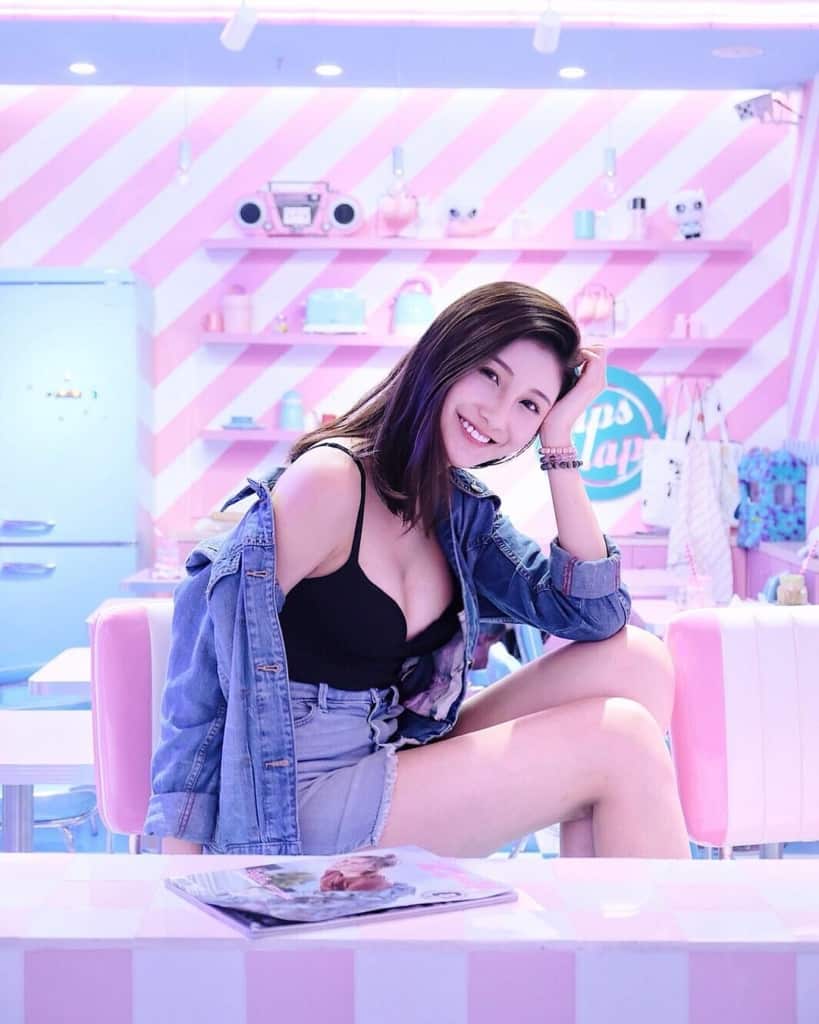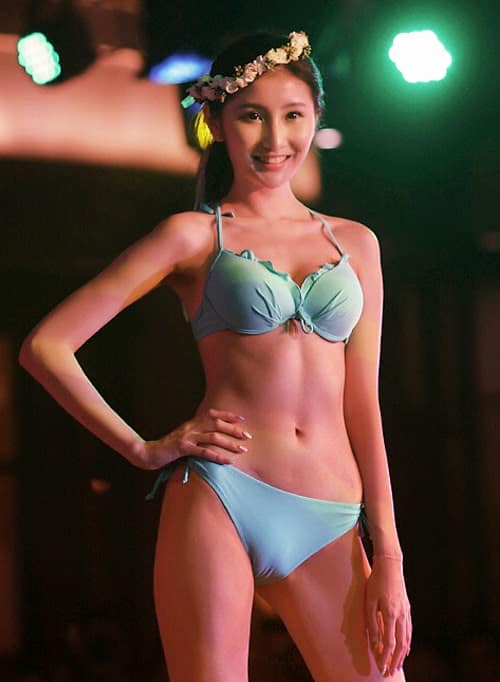 Yes, titles are important, and Sham Yen Yi is a 5'7" Chinese beauty titleholder. This 25-year-old Hong Kong native has beautiful black hair and distinct brown eyes.
Sham Yen Yi, the 2014 Miss Earth China is, simply put, in a league of her own. She is delicate and looks quite dazzling. However, that's not all — Sham is also well educated.
She studied at St. Paul's Co-educational College in Hong Kong, as well as at Fudan University School of Law in Shanghai. Both stunning and intelligent, she is the envy of many in her homeland. In essence, this is what beautiful Chinese women are all about. Sham Yen Yi also supports the environmental movement. On more than one occasion, she has openly spoken about the need to take more care of our environment. She urges people to be more aware of trash and waste disposal, as there is not enough space where we can throw away things we don't need anymore.
---
Li Ying Zhi
Dancer, Actress, Model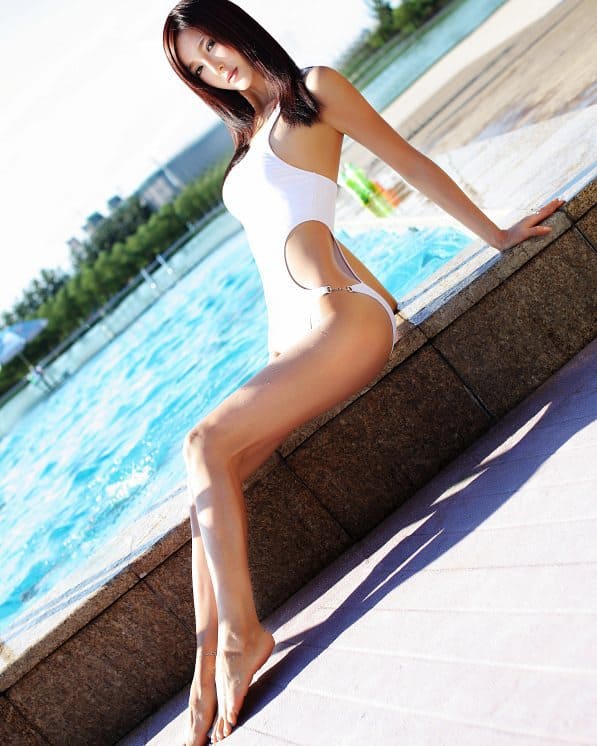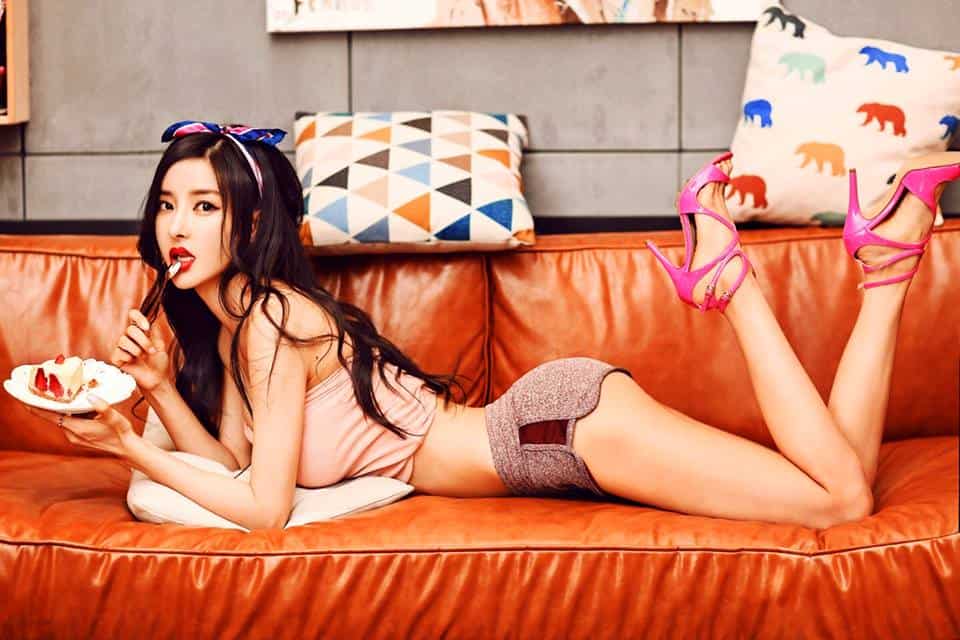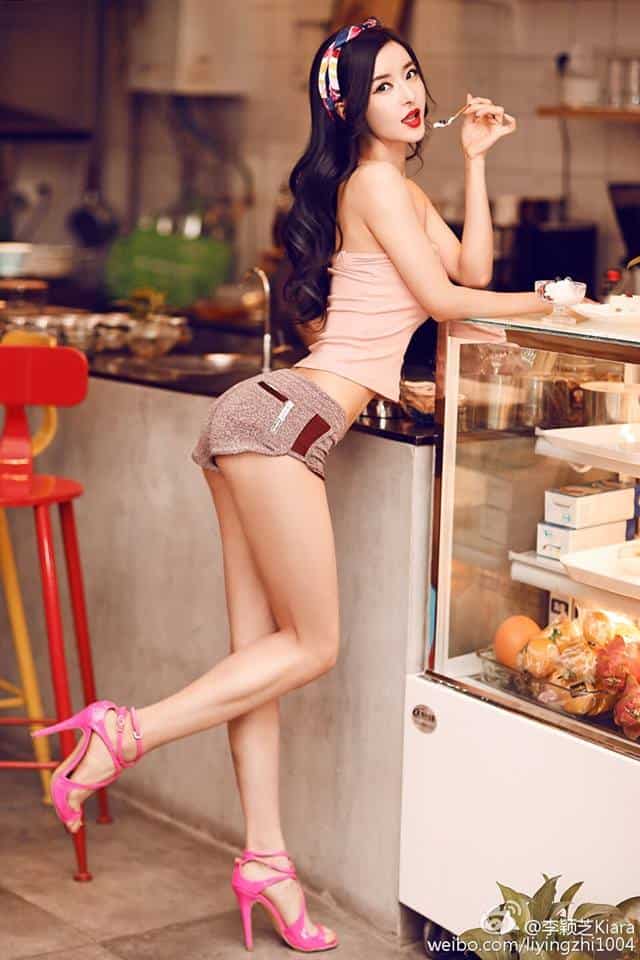 Li Ying Zhi is an insanely hot Chinese model, dancer and actress.
She was born on October 3rd, 1989, in a famous tourist city of Qingdao in Shandong Province of China.
Dubbed the "Beauty of Qingdao", this Chinese beauty has worked as a catwalk model, a fashion model, a car show model… She's done magazine covers and variety shows and has most recently broken into acting.
Her rise to fame began in 2012, at the Beijing International Automobile Exhibition, where Li modeled for BMW, wearing a diamond gown with an estimated values of over 16 million… dollars.
As you can imagine – it caused quite a stir!
Li has been linked romantically to Jackie Chan's son, Jaycee Chan.
---
Zi-Xuan Zhang
Model, Actress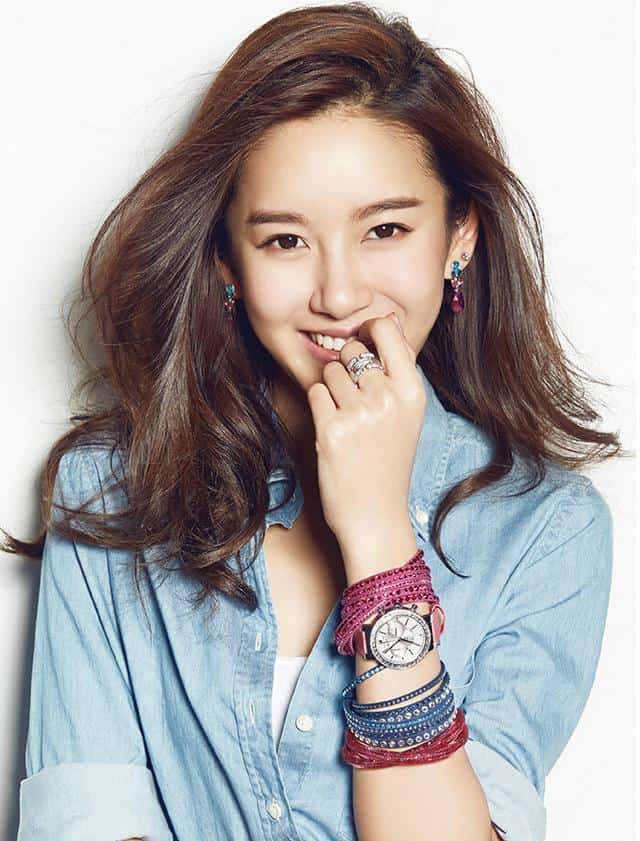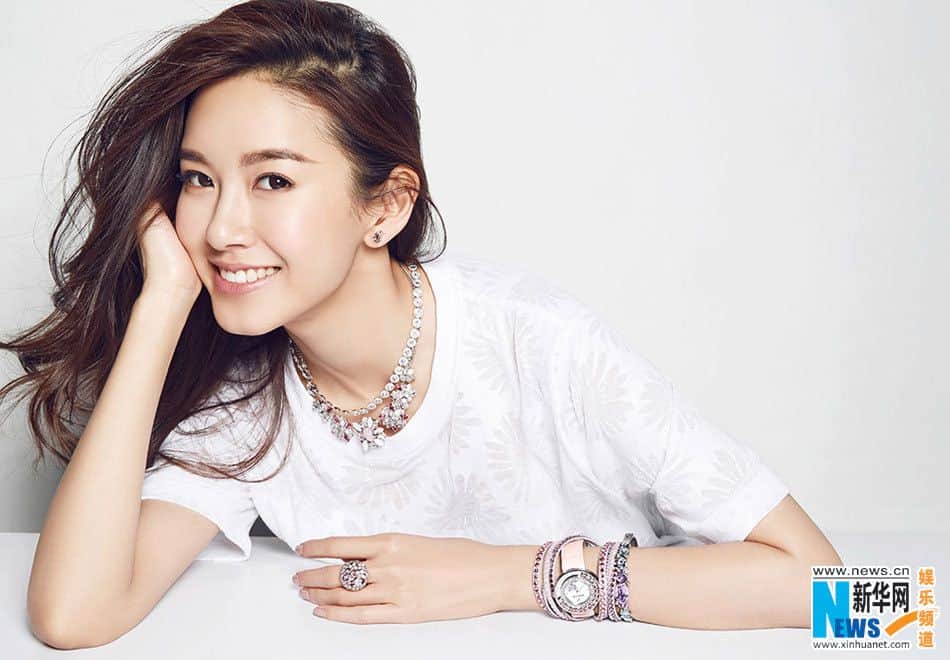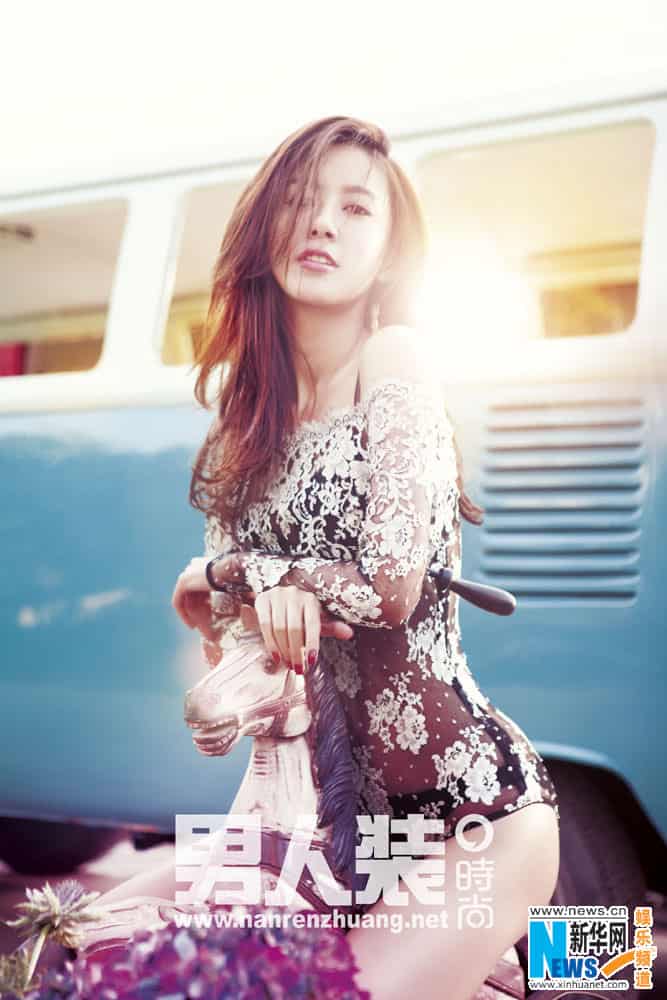 Zi-Xuan Zhang is another lady from a long list of hot and sexy Chinese women. She hails from the Chinese capital of Beijing.
Zi-Xuan Zhang is a successful model and actress. She first began her modeling career in 2002 with the famous Ray magazine. In 2011, she appeared on the big screen for the first time.
The romantic comedy Love Is Not Blind brought her instant recognition for her starring role. For her heroics in this comedy, she received Best New Performer nominations for the Hundred Flowers Award and the Golden Horse Award.
In 2012, Zhang starred in the movie drama Fashion Girl Editor and was nominated for the Huading Award for Best New TV Actress.
Besides achieving professional success in modeling and acting, Zi-Xuan Zhang was also successful in other aspects of her life. She holds a degree in advertising planning, which she obtained from Beijing Union University. Also, she's been happily married to Chen He, a Chinese actor, since 2016.
---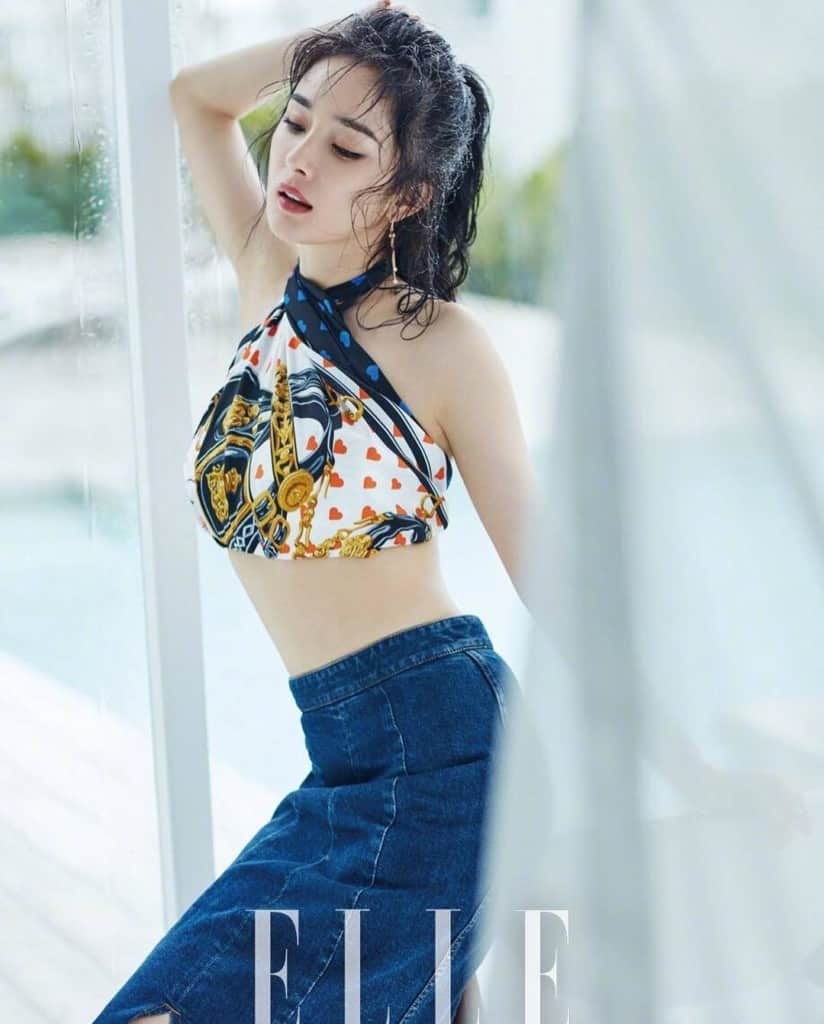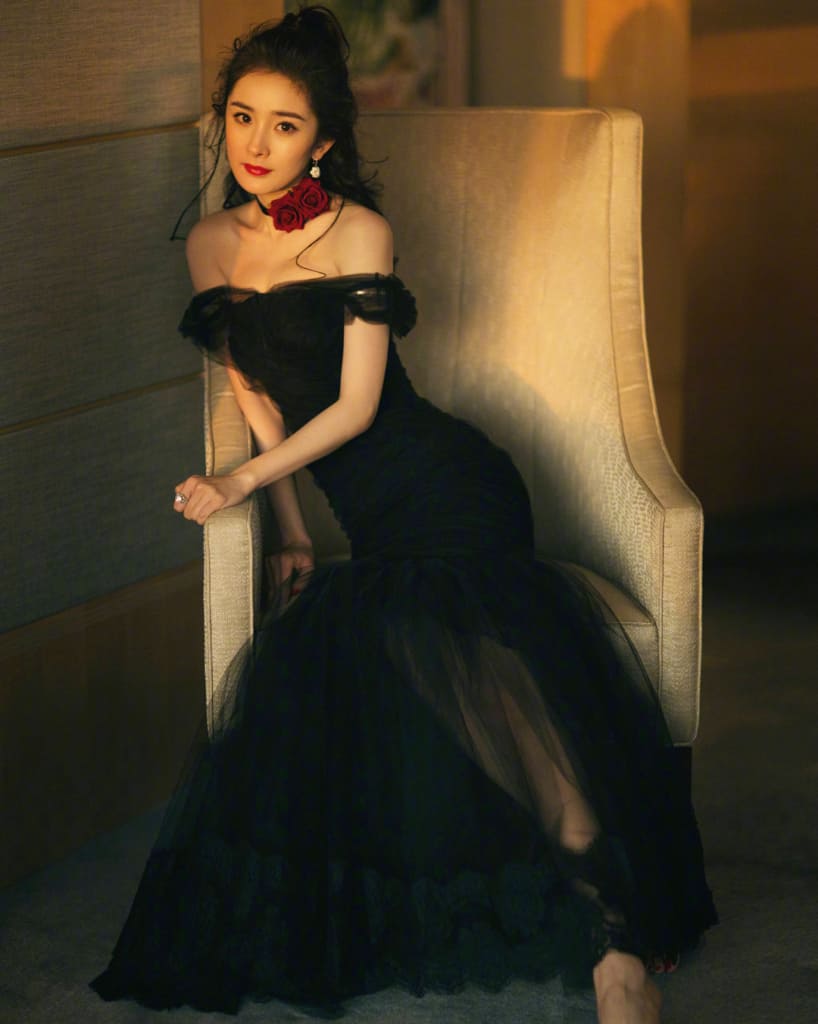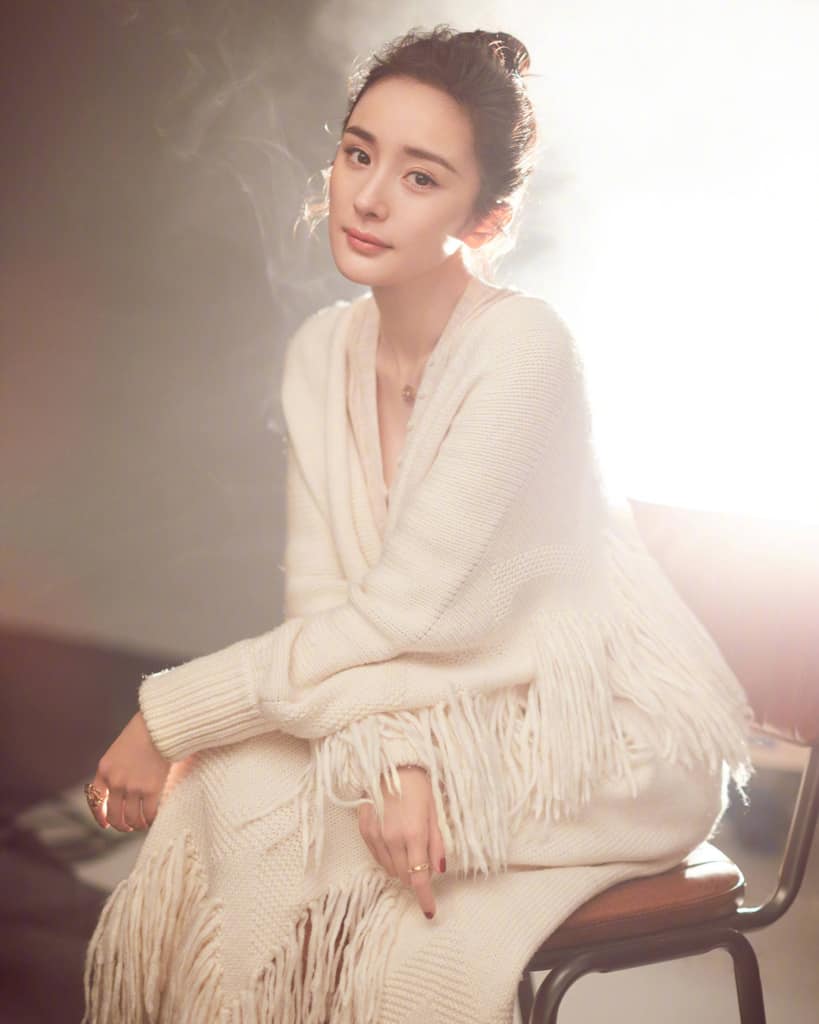 Yang Mi is an absolute star — there's no question about that. This actress and singer comes from Beijing, just like many other popular and hot Chinese women. She is divorced and has one child.
Yang Mi made her acting debut when she appeared in Tang Ming Huang, a historical television seriesthat brought her significant success. Later, she also received recognition for many of her leading roles in various television series that were great hits.
Chinese Paladin 3 (2009), Palace (2011), Beijing Love Story (2012), The Interpreter (2016), Eternal Love (2017), and The Witness (2015) are just some of her finest performances.
In 2017, Yang Mi won the Best Actress award at the WorldFest Houston International Festival for her work in the movie Reset. This was a great achievement that further advanced her career.
Another highlight of her career was when the Southern Metropolis Daily chose her as one of the New Four Dan Actresses. Furthermore, in 2017, Yang featured third on the Forbes China Celebrity 100 list.
---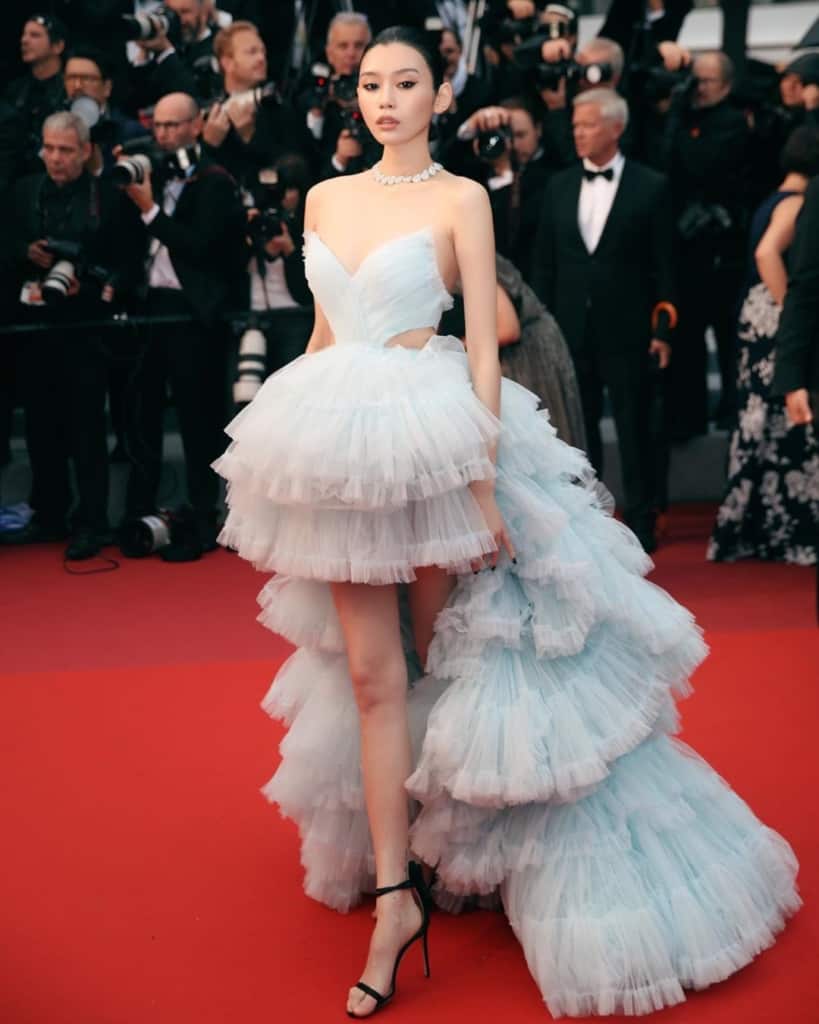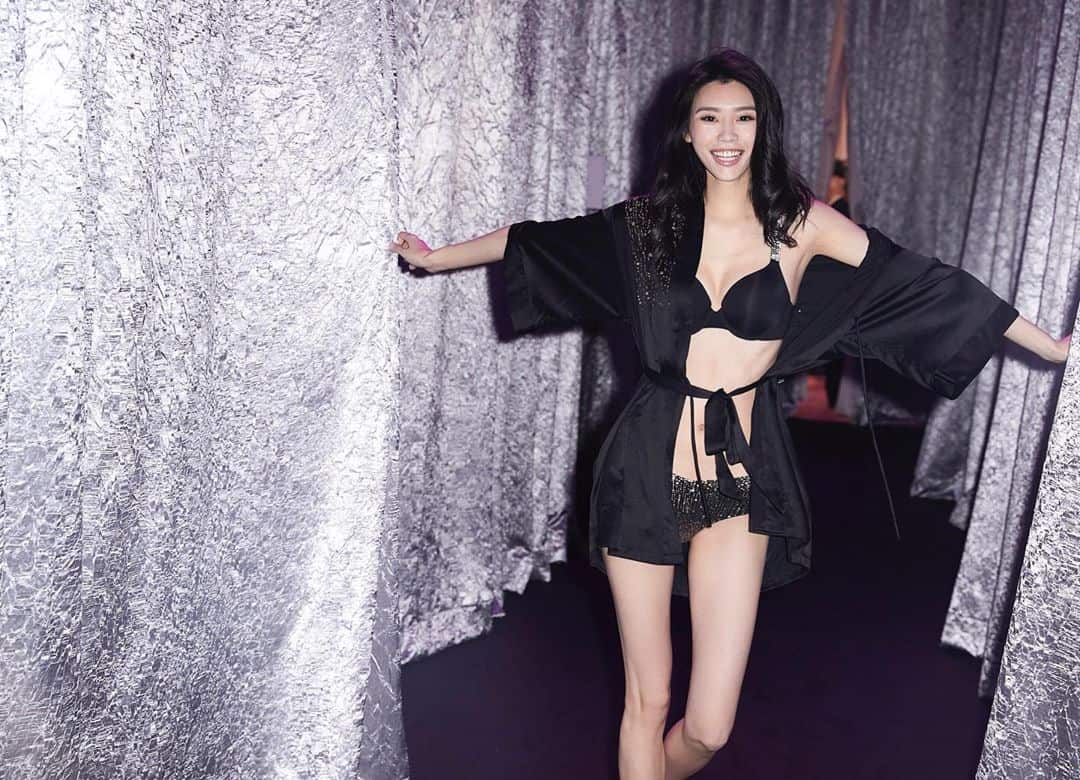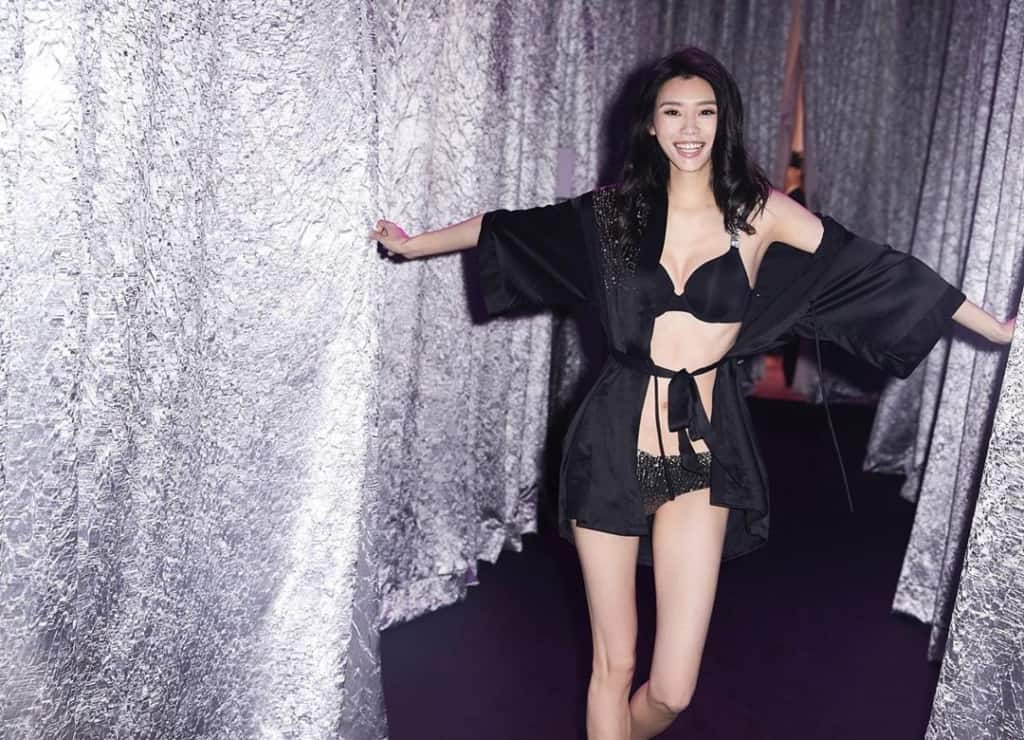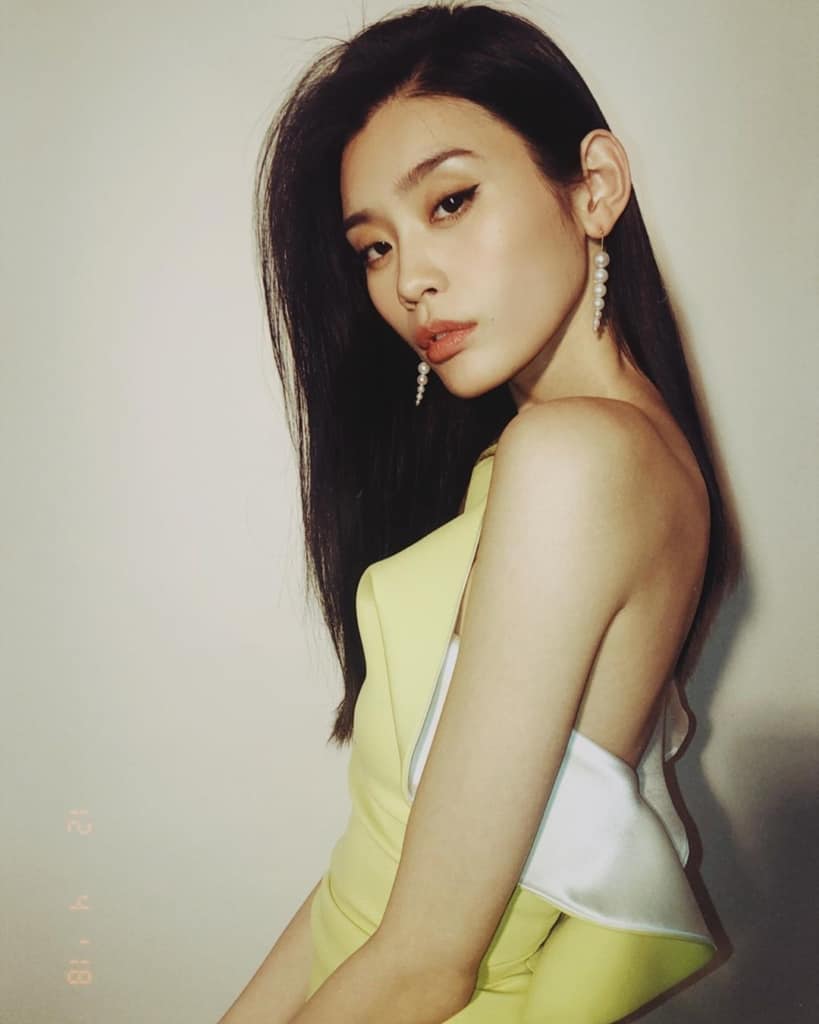 Words like stunning, gorgeous, or radiant don't really do Ming Xi justice. As one of the most beautiful Chinese women around, this lady is just breathtaking. Her charming black hair, vivid brown eyes, and an unorthodox height (5'10") for a Chinese woman speak volumes.
Ming Xi, AKA Xi Mengyao, is a Chinese supermodel from China's biggest city, Shanghai. She first started her modeling career in 2009. Since then, she has worked with Victoria's Secret, Vera Wang, Michael Kors, and Givenchy.
She has also appeared in a number of popular Chinese TV shows. Still, her acting career really started in 2016 when she appeared in the movie Warrior's Gate. Iconic French director Luc Besson was the producer of this blockbuster movie.
Ming Xi proudly modeled at the Victoria's Secret Fashion Shows from 2013 to 2018. As you may know, this is definitely something most other models can only dream of.
---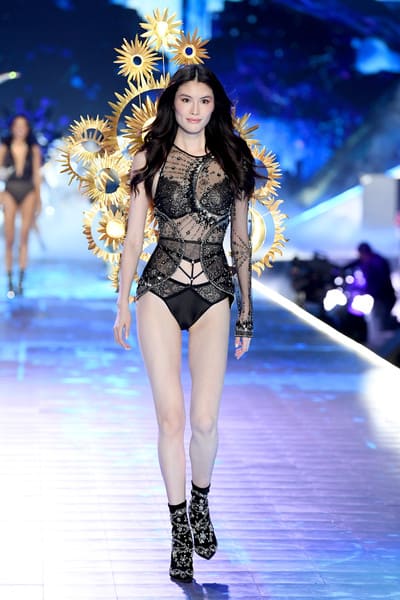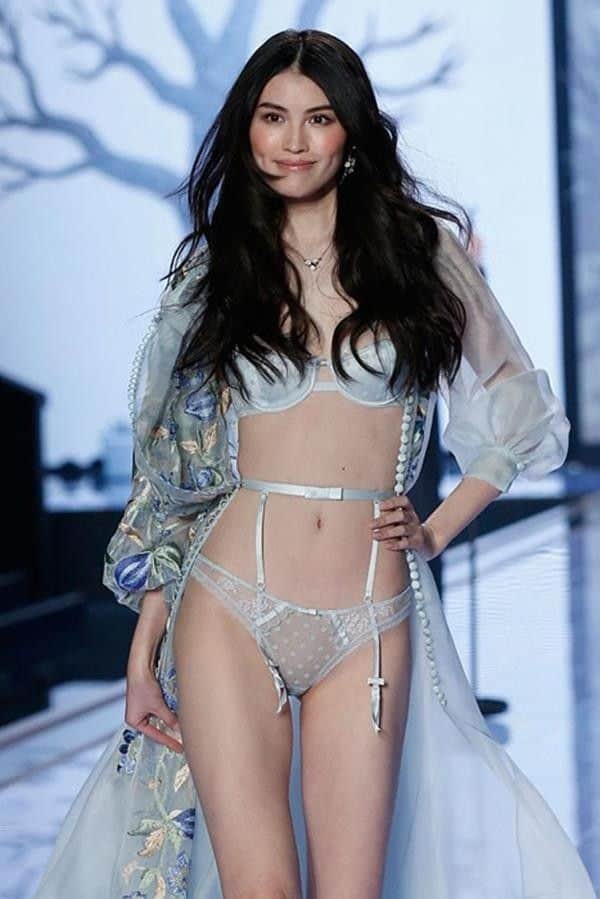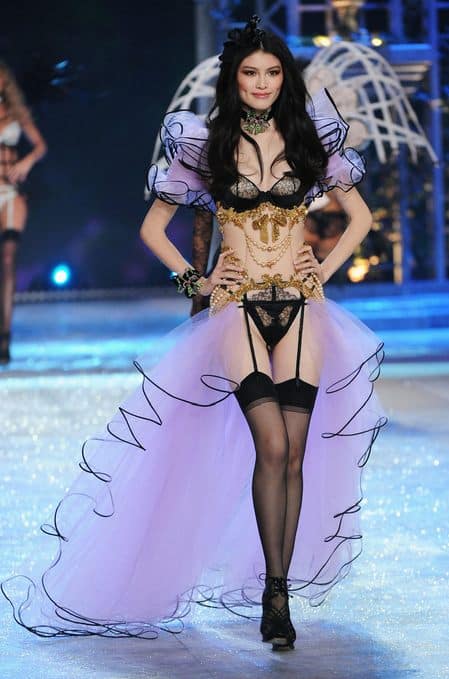 Sui He is a Chinese model and actress. She comes from the eastern Chinese province of Zhejiang.
Sui participated in eight consecutive Victoria's Secret Fashion Shows, which is a great feat for any model. She has also been an honorary Angel in China since 2018, proving just how highly people think of her in the modeling world.
Furthermore, she was the first model from East Asia to open a Ralph Lauren show and only the second Chinese model to participate in the Victoria's Secret Fashion Show.
Sue also appeared on the cover of W Magazine even before she became a household name.
She started her acting career in 2014 when she appeared in the movie Temporary Family. Soon, more roles followed, and she appeared in movies like You Are My Sunshine (2015) and Pegasus (2019).
---
Lei Ke Er
Model, Actress, Singer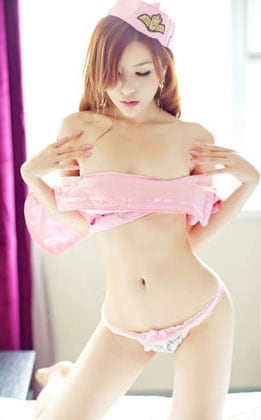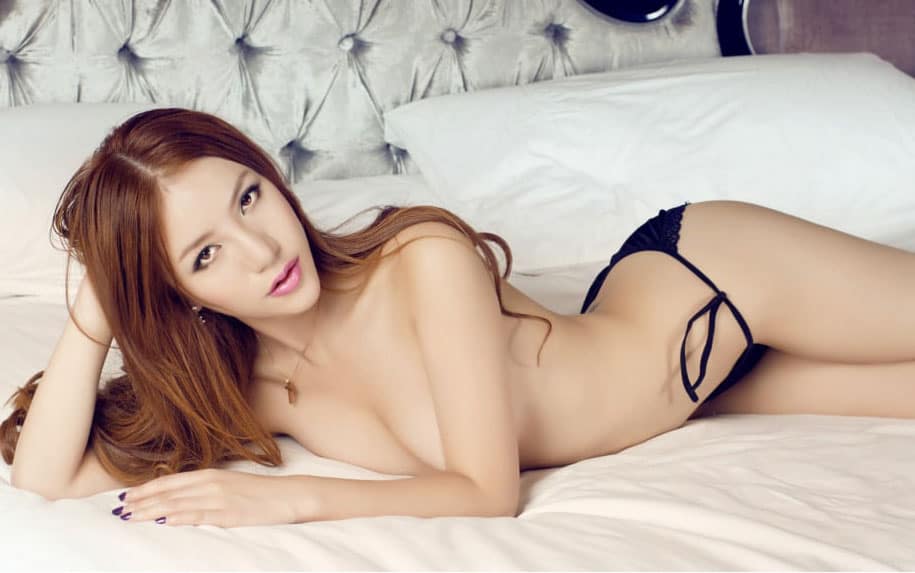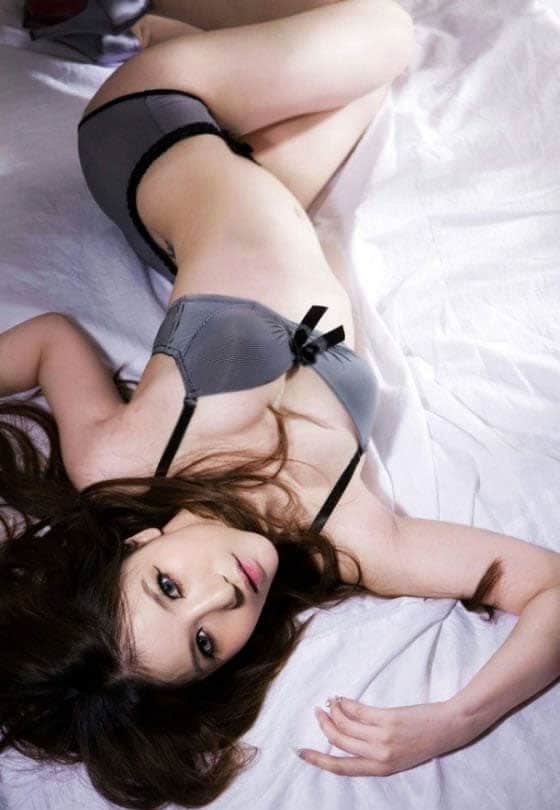 Lei Ke Er, AKA Lei Keer, Rita, and Rita Lei, is a Chinese model, actress, and singer. She is 32 years old and comes from Guangxi Guilin, China.
This tiny model is a perfect example of exotic beauty, with many Chinese women trying to emulate her looks. She has a gorgeous, symmetrical body, something we can certainly notice when looking through her numerous photos. Also, Lei is an absolute star not only in China but also in the rest of the region.
She has been featured on the covers of several popular magazines in China. Many admire her for her physical attributes, both men and women. In fact, her appearance puts her right at the very top of the list of the sexiest, most desirable, and most beautiful Chinese women. Lei Ke Er is a 5'4" tall blonde starlet with hypnotizing eyes that easily capture the attention of those who dare to look into them.
---
Gang Xiao Xi
Model, Online Celebrity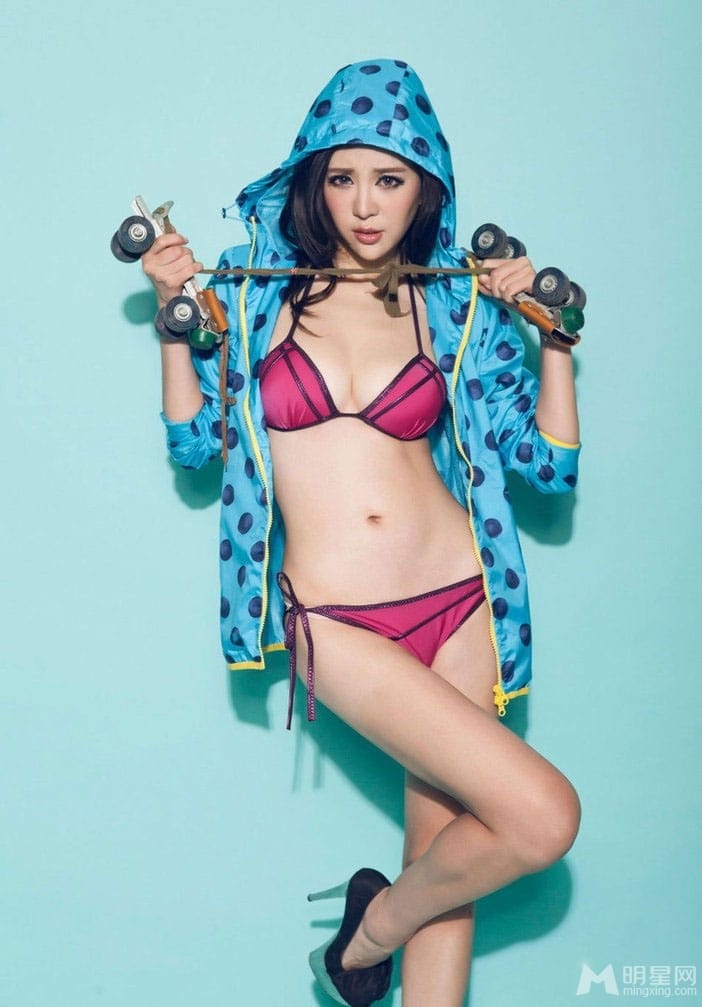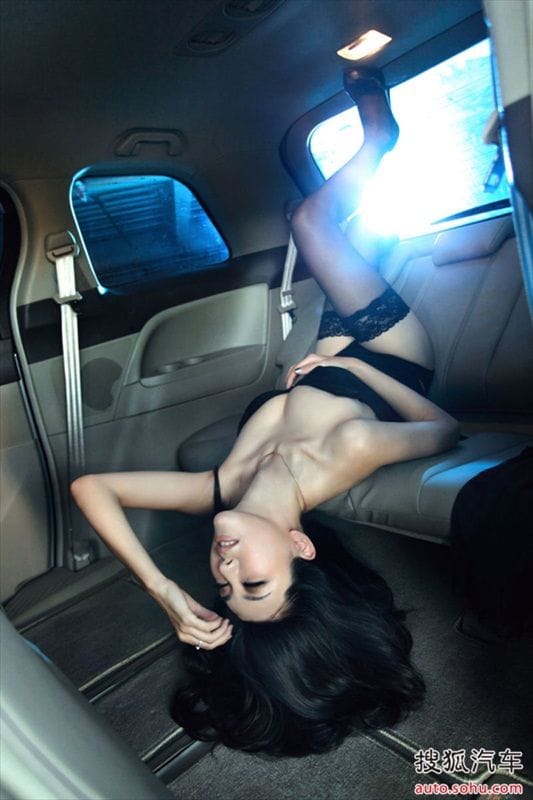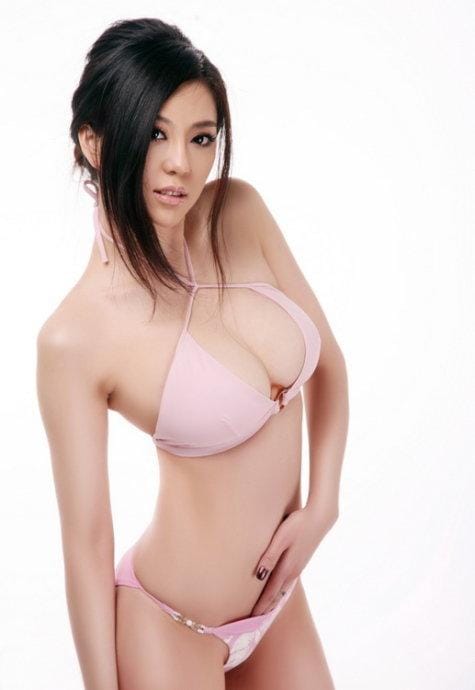 Cynthia Gang Xiao Xi is a 5'7" Chinese model and an online celebrity. She was born on August 7 and is from the Chinese capital of Beijing.
Cynthia is one of the hottest, sexiest, and most beautiful Chinese women around. This Asian model is famous for her adorable body. Of course, there are many hot and sexy Chinese women, but only a few can match Gang's appearance.
Cynthia Gang Xiao Xi is a highly controversial Internet celebrity, mostly because of her (extremely) revealing modeling photos. She is more than willing to push the boundaries and do shoots that most professional Chinese models might consider too sexual, even inappropriate. Luckily enough, this girl has no problem with showing off her all-natural physical attributes.
---
Wang Hui Xin
Model, Cosplayer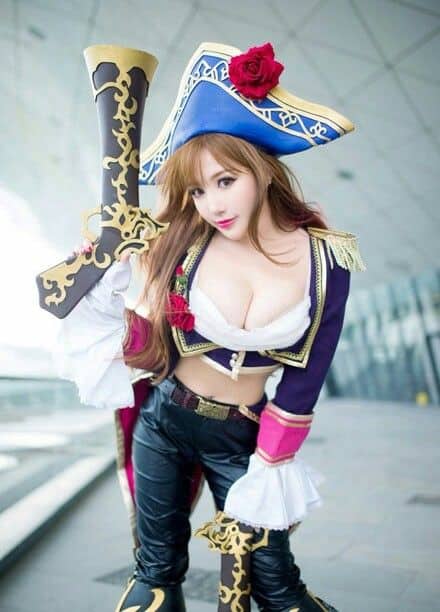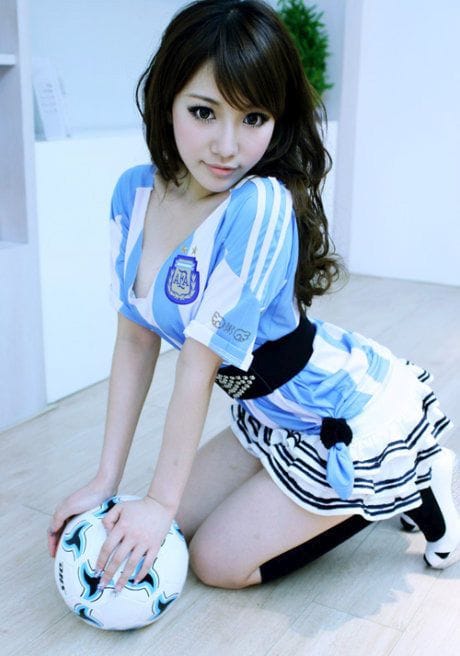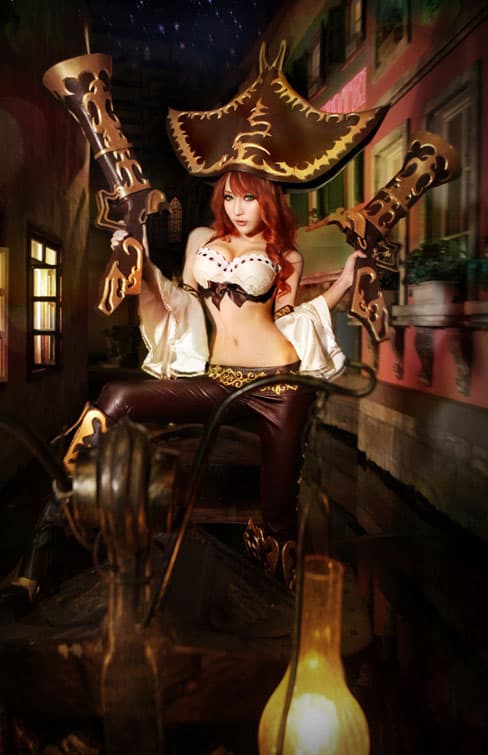 Hot Chinese women are all about exotic looks, and this girl is no different. Wang Hui Xin is a sexy model from the city of Guangzhou, China. She is also known by her nickname Xiao Xin.
Xiao Xin is a well-known spokesperson for many different companies, among which are some Chinese games and electronic products like LOL (League of Legends). Since 2009, Wang Hui Xin's popularity has dramatically increased and hit new heights. In 2010, she was a football babe and an expo showgirl for the ChinaJoy event.
Wang Hui Xin is beautiful with a stunning body. She is a 5'4" brunette with sea-green eyes and more than a few talents.
---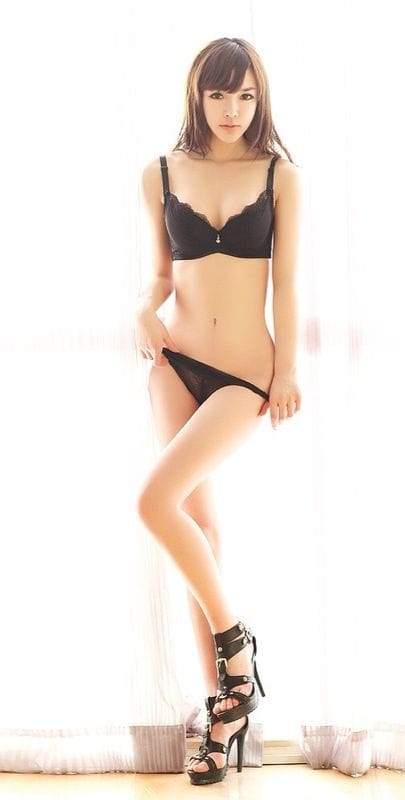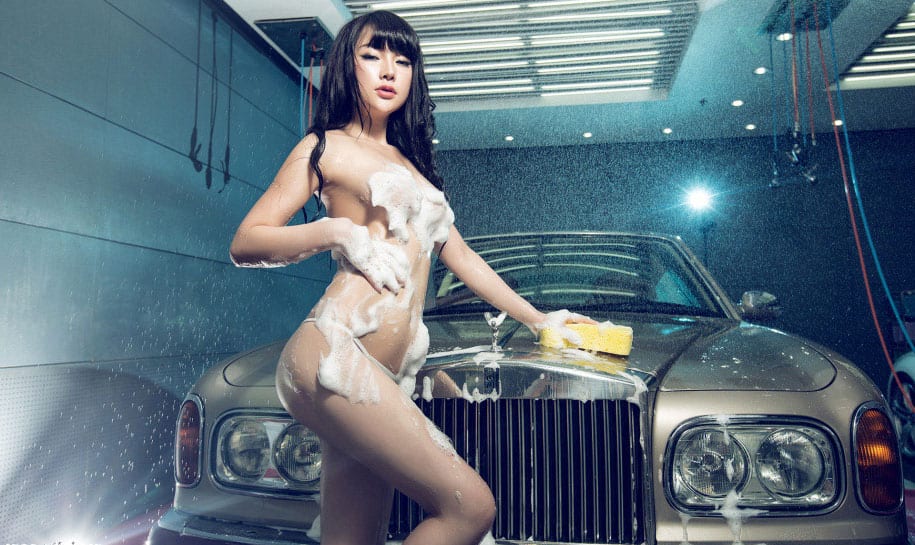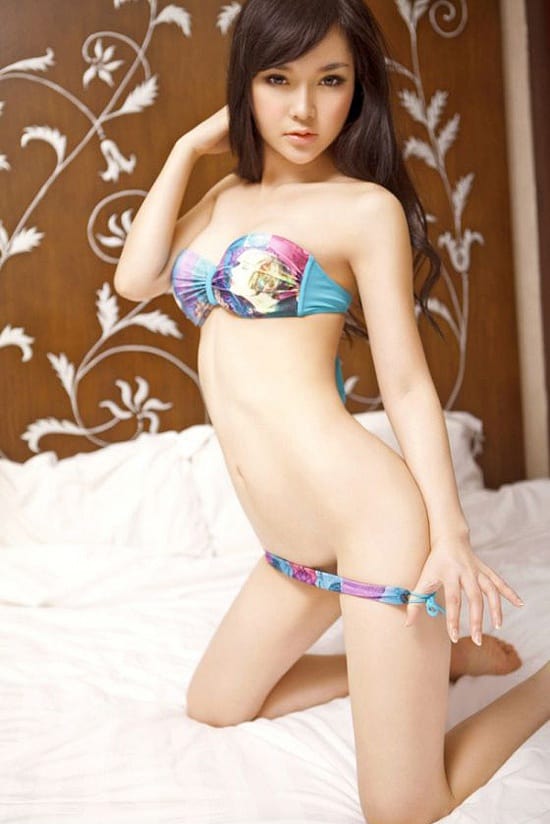 Han Zi Xuan, or Han Bi Yao, is a hot and sexy Chinese model. This stunningly beautiful Internet celebrity has countless admirers not only in her hometown (Beijing) but also in the whole region. She has a dazzling, all-natural body and blondish hair. Han Zi Xuan was born on October 20, 1991.
Besides looking divinely, Han Zi Xuan is also highly educated. She obtained her degree from the Beijing Film Academy in 2009 as she wanted to follow her dreams and become an actress.
As a model, she has worked with several Chinese magazines and lingerie brands. She is 5'7", and more importantly — single! Many beautiful Chinese women strive to have Han's looks and personality. Also, for those who are into astrology, Han Zi Xuan is a Libra and a ravishing one at that.
---
Sheng Xin Ran
Actress, Model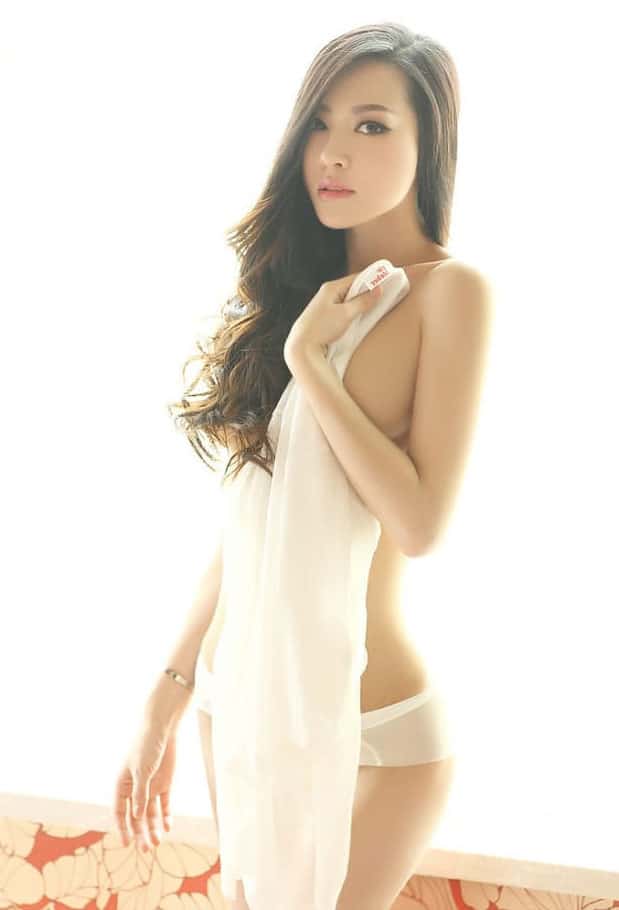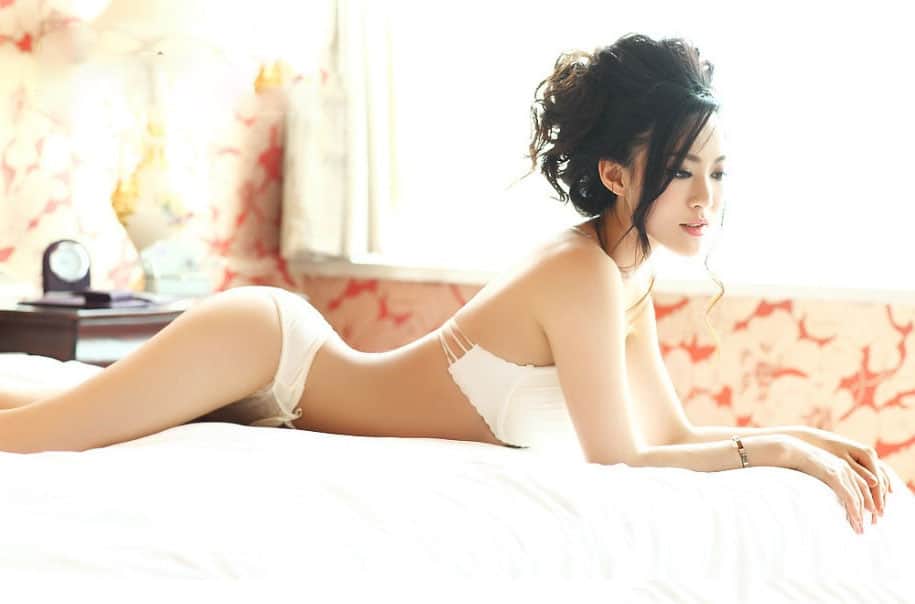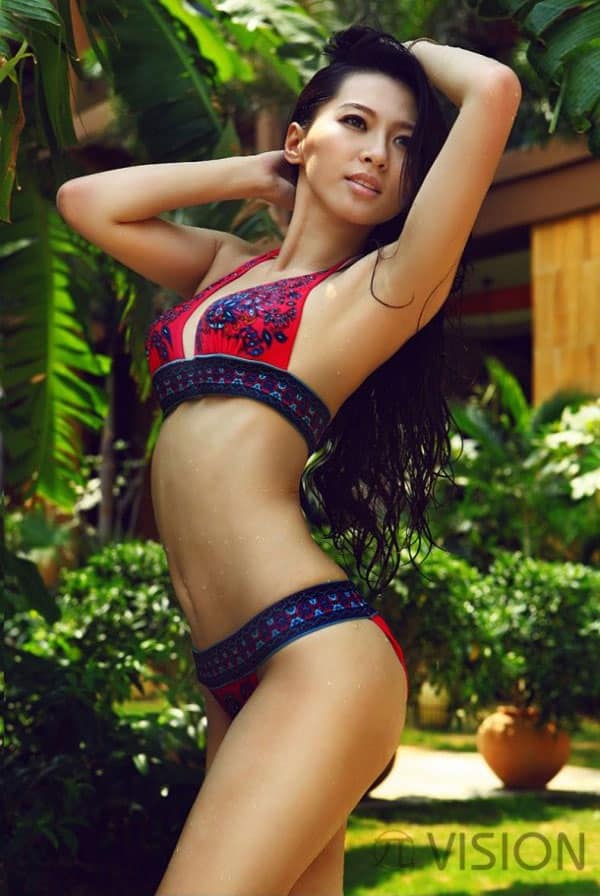 Sheng Xin Ran, or Angel Sheng, is a popular actress and model from China. This Internet celebrity epitomizes the word "star" as she has hundreds of thousands of followers on social media.
She was born in 1987, in Harbin, the capital of Heilongjiang province in North China. Currently, she resides in the city of Qingdao and is a gentle and emotional Cancer.
There is definitely something alluring about sexy Chinese women who have a degree or two. Yes, some men tend to pay more attention to a woman's physical appearance than her level of education or professional achievements. Nevertheless, every man needs a strong and successful woman, which Sheng certainly is.
Sheng Xin Ran got her degree from the famous Shandong University of Arts, which speaks of her artistic personality. Since 2006, this beautiful model has won several modeling competitions and has appeared in a few movies as well as some rather popular Chinese magazines.
---
Yang Qihan
Model, Actress, Singer, Online Celebrity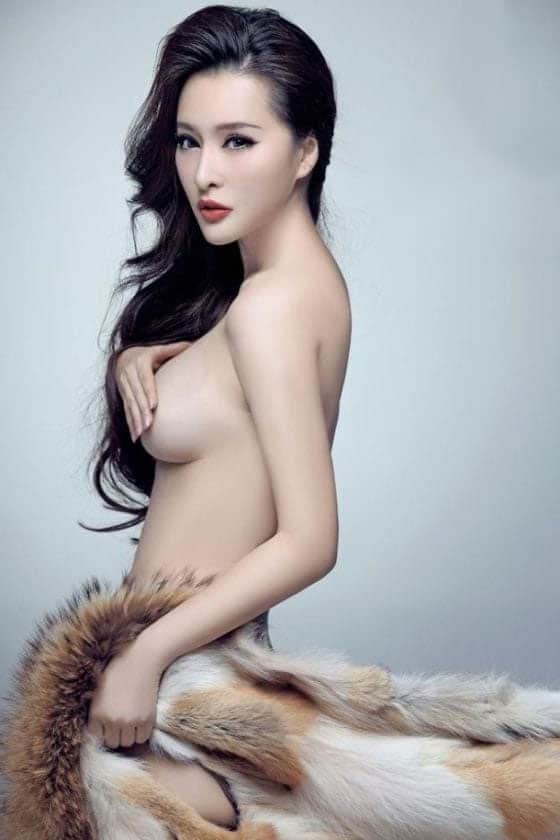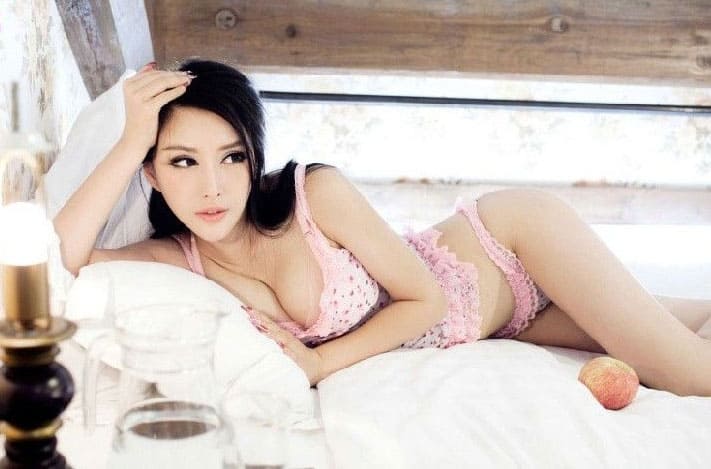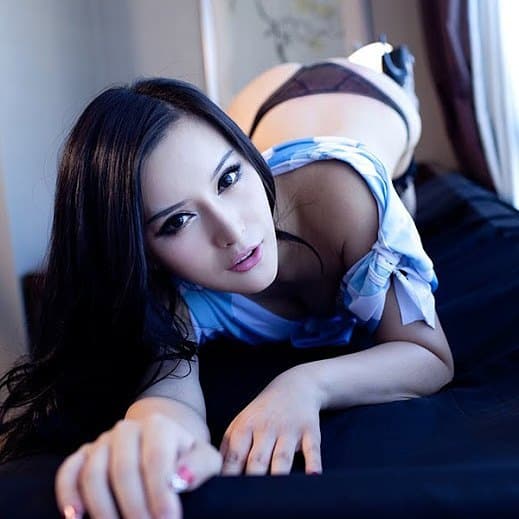 Isabella Yang Qihan is a rising Chinese model, actress, singer, and online celebrity. She was born and raised in a family with a musical background and showed extensive talent in acting, music, and dancing at an early age.
Isabella has a university degree, as she graduated from the prominent China Conservatory of Music in Beijing. She left everyone in awe with her brilliant performance. Later on, she attended one of the best music schools in Austria. There, she majored in various genres of western music. Still, she excels in opera and folk music.
Isabella Yang Qihan has recently gained wider attention and has become popular all around the world. Her meteoric rise in popularity is mostly due to her numerous semi-nude photos that are circling around the Internet.
Saying that she's widely regarded as one of the hottest and most beautiful Chinese women doesn't really do her justice.
---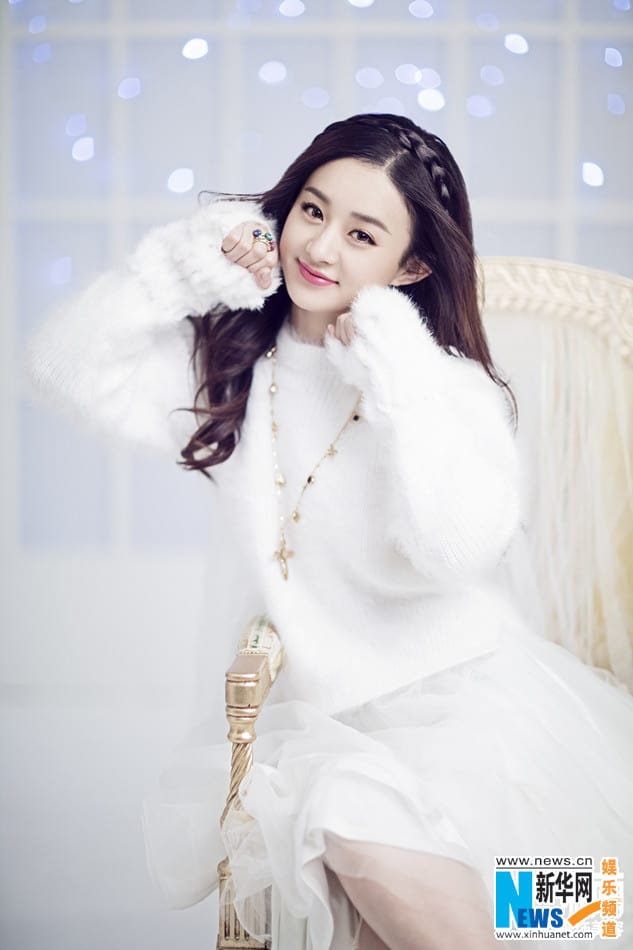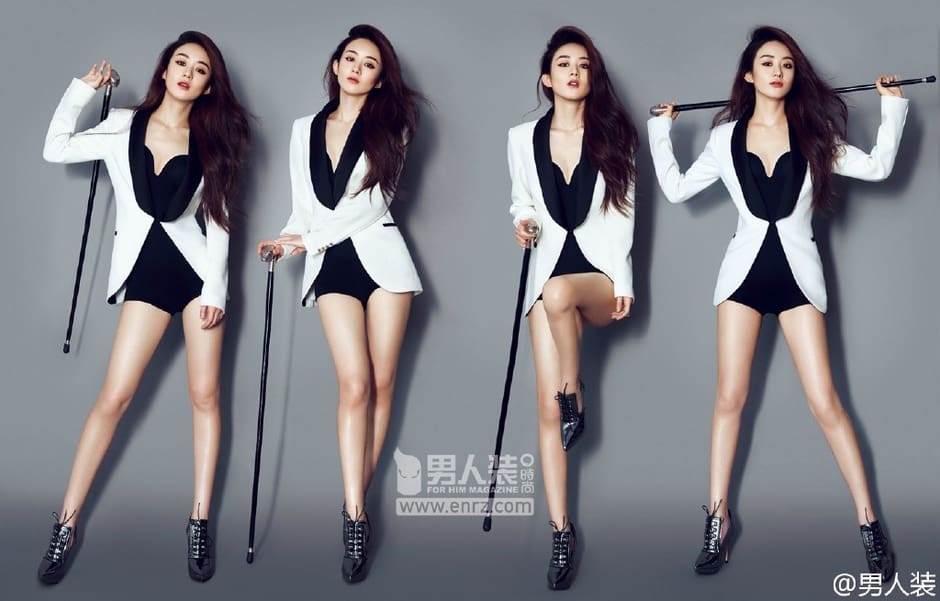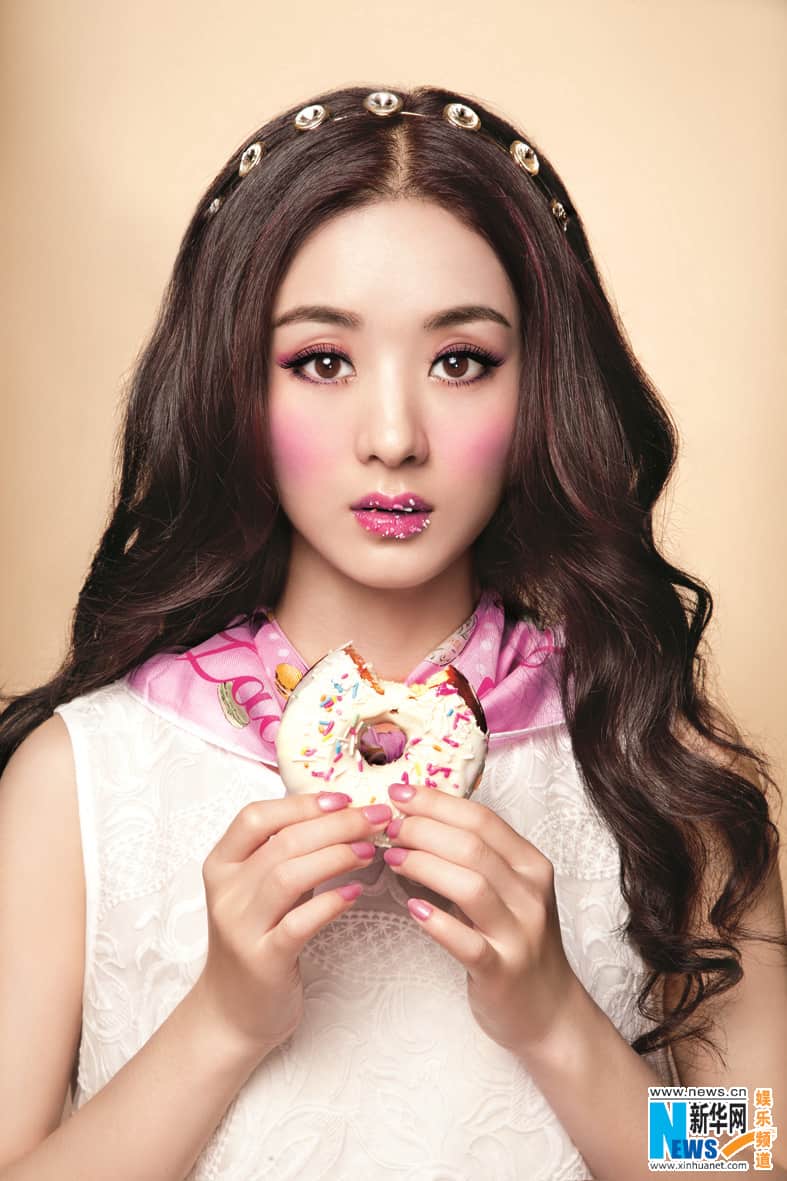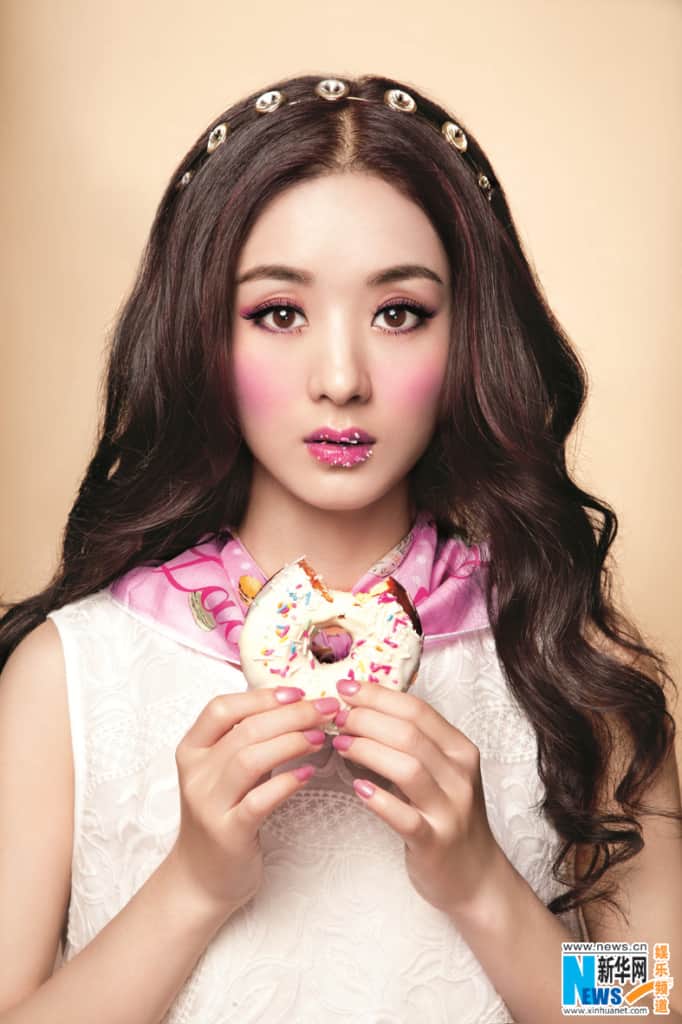 Zhao Liying, or Zanilia Zhao, is a famous Chinese actress from the Hebei province. She is married to Feng Shaofeng, with whom she has one child.
Her breakthrough came in 2006 when Zhao participated in the Yahoo! Search Star Game and won. After that, she signed with Huayi Brothers as a new and upcoming talent.
Zanilia debuted in 2007 in the drama movie Golden Marriage. In 2009, she appeared in the historical drama series The Firmament of The Pleiades, which was an instant hit. Due to this success, Zhao received the award for the Most Popular Actress at the Chinese Creative Short Video Awards.
After that, in 2013, Zhao starred in Legend of Lu Zhen. This drama was an absolute hit not only in China but also in South Korea and Japan. Consequently, it led to her becoming famous throughout the whole region.
Zanilia Zhao has been recognized multiple times and has won several awards. She won the Favorite Newcomer award at the 4th China TV Drama Awards, Most Popular TV Actress award at the 4th LeTV Awards and Favorite New Actress award at the Tudou Young Choice Awards.
As one of the most popular and beautiful Chinese women, she also ranked 4th on the Forbes China Celebrity 100 list in 2017. Isn't that something?