The Megan Fox thing got your attention, didn't it? Hey, you can't blame us for trying. Well, just as a disclaimer let me start by saying our Ukranian look alike has green eyes.
Other than that, we are completely sticking by our claim of resemblance.
22 year old Yana is a Ukrainian student that is looking for the love of her life.
She doesn't list any hobbies, but we can guess that they include breaking hearts, being beautiful, and having the perfect amount of attitude to be mistaken for an Eastern European starlet.
Hey, if you don't fill it in, it only leads us to imagine!
What Yana did write is that she is easy to get along with, funny and cheerful. These qualities may actually be a little not Megan Fox-ish, (Hey, I watch celebrity news!) but they could work in her favor. She also said that she likes to speak her mind.
Doesn't everyone love an opinionated girl?
Okay, maybe when they look like Megan Fox.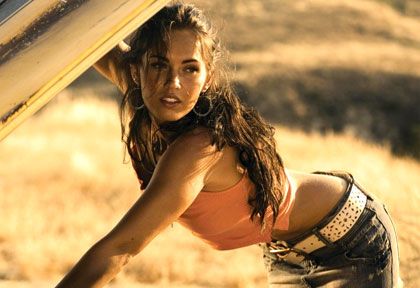 So what is Yana after? She is looking for a loving man who is also a good communicator. I guess speaking your mind is a two way street for this beauty.
She would also like to build a relationship and eventually have a family. Basically she is looking for the man that will make her happy.
Lucky for Yana, many men are looking for a girl that looks just like Megan Fox and that will make them happy.
If you are intrigued by this Ukrainian beauty, and would like to find out all the ways she is not like Meghan Fox it's really not that hard.
All you have to do is click on her picture and contact her at A Foreign Affair.