Alisa, a very positive, elegant, and classy sexy redhead originating in Ukraine has all the values and generosity any foreigner man or westerner would go crazy for!
From a love of exploring and experiencing new cultures, countries, and places, Alisa has a very open mind, is young (19), yet seems to really have her whit's about her, knows what she wants out of a relationship, and her future man and lover!
Alisa is easily seen as an optimist, and her profile blatantly reflects her positive outlook on life, yet also realist view and anticipations for a future relationship and man.
Seemingly best of all, Alisa shows that she can be an independently successful woman by accomplishing a university degree, and maintaining a career as a manager, providing for herself, and being self-sufficient in these ways.
Alisa is very health-conscious, does not drink or smoke, never has, and also happens to be very physically active and enjoys outdoor sports, activities, yoga, and more!
She also likes to explore the outdoors, but also is fashionably, sociable, and conscious enough to also enjoy and be a great date for a night out on the town!
Alisa loves to dance, and this in combination with her healthy diet and fitness makes her all the more sleek, sexy, and appealing to any man she locks eyes with!
Alisa's willingness to remain not only practical but realistic are very attractive traits for any man seeking maturity and practicality in a woman and relationship!
If you're seeking to get a real stunner, sexy red-head Ukrainian, then Alisa is the one of a kind woman for you!
Are you ready to change your life in a positive way? If not… well, you might want to read this article we wrote called "Guys who should not pursue Foreign Brides"
Do you think life can be even better? Maybe I can help you out with this one.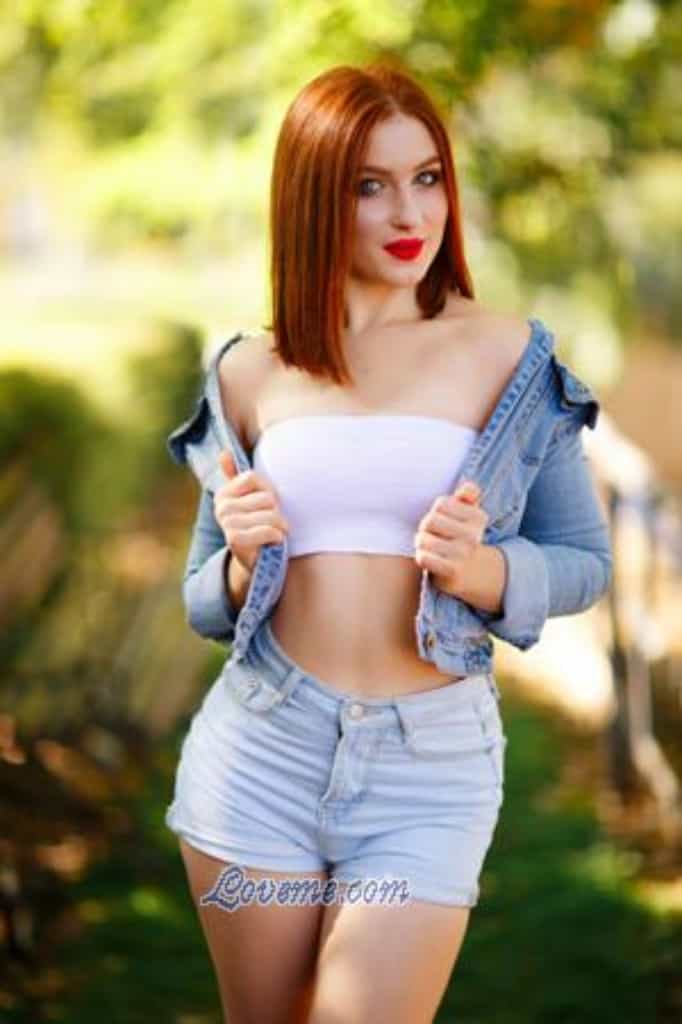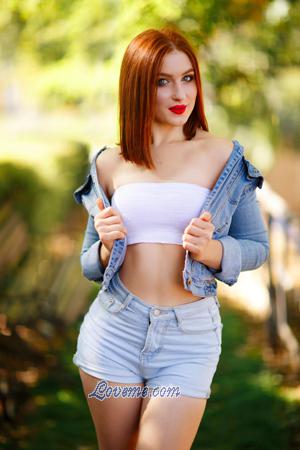 Imagine waking up next to that every morning, would that make your life better?
Yeah… thought so!
This beautiful Ukraine girl is represented at A Foreign Affair which is one of ILS's favorite international dating agencies.