It is not that tough to meet sexy women in Lviv.  They are everywhere.  For instance, Diana-Maria is a sexy natural blond from Lviv, and meeting her could be the best thing that ever happened to you.
It is a lot easier to meet women overseas than in the United States or Canada. If you don't believe me check out our guide to the Best Way To Meet Hot Women.
And it is Lviv.  Yes, the Russians spell it Lvov, but for your sake, I urge you to spell it Lviv if you are going to visit anytime soon.  It is sort of the capital of Western Ukraine and the women in Lviv tend to be very patriotic Ukrainians, so don't stir them up.
Wow!
This woman is hot!
Look at how she fills out that blue dress!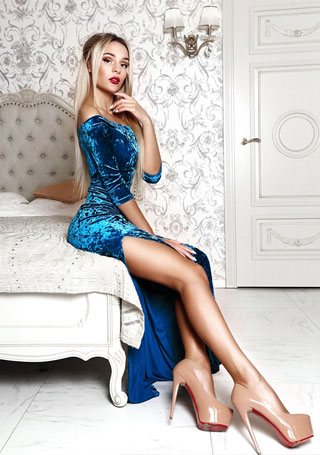 Don't you wish that was your hotel room?
Look at the legs on this Lviv lass!
So, you can see Diana is HOT, but she is also smart.  She understands there is no such thing as a perfect man.  She explains, "I`m not going to change my man."  That is super important because you are probably too old to change.
She goes on and writes that "As long as he is honest, open-minded and caring with me, I will forget about small flaws that he has."  And she will probably even overlook your big flaw if you have, "…tender smile and a good sense of humor."
OK, I know that disqualified 90% of my dear readers, but this girl is young hot, and smart.  Diana deserves to aim a little high.  If she lived in Los Angeles, she would be dating some sleazy movie producer or one of the Saudi princes who hang out in LA.  Look how hot she looks sitting on those rocks!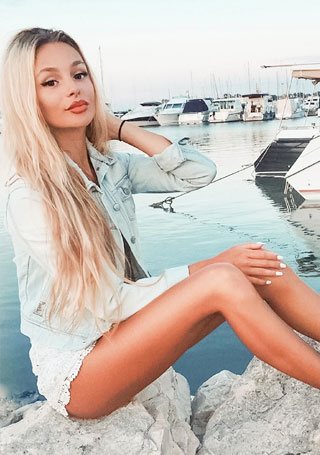 And, honestly, I know a lot of good guys read ILS and one of you guys should check out this beautiful young lady.
She lives in Lviv which is really one of the greatest almost unknown gems of Eastern Europe. It is an amazing old city that through sheer chance came through both world wars almost without a scratch.
It has thousands of beautiful pre-World War I buildings, lots of great restaurants, and it is full of hot women!
Good luck!