Wow! Little Katrina Mae Reyes is a HOTTIE!
OK, I know what you are thinking, "The headline is a typo. Asian girls live in Asia and Latinas live in Latin America."
To which I respond by noting, "You obviously have never been to the Philippines."
Filipinas are basically Asian Latinas or Latina Asians or something like that, because the Philippines is the great cultural melting pot of Asia. For the last ten thousand years the Philippines have faced a constant stream of refugees, pioneers, missionaries, traders, and conquerors.
These groups ebbed and flowed over time first from relatively close areas in China, Vietnam, Thailand, Indonesia, and Malaysia. Later from further away in India, Yemen, Persia, and even Zanzibar before Portuguese and then the Dutch arrived.
That gives the Filipinas a much greater diversity of than is common among most Asian women. Often there are half a dozen slightly different ethnic groups living within a few miles of one another.
But this little hottie is obviously as Spanish as the Flamenco!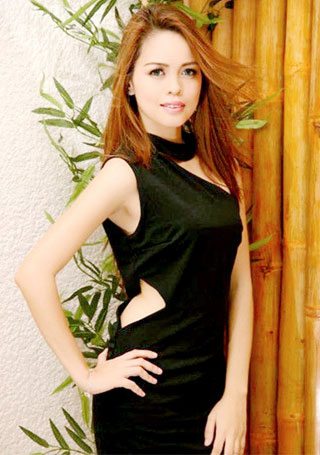 And she is young and she wants to travel. She explains, "I want to find a man who has time to travel with me every year, life should be with both work and enjoyment."
Do you want to travel?
Katrina seems like a real sweetie. She writes that, "I am good at making friends with people because I am a nice and sweet woman. I am always smiling and being nice to others."
What more could you want?
She is a little taller than the average Filipina at 5'4 and just cuter than a kitten.
Wow!