Marvie y Lisondra is a shy, but VERY sexy Philippines girl. And she loves animals, so there is a chance for a shaggy beast like you.
She is 5'5, which makes her tall by the standards of the Philippines, and simply cuter than hell!
Marvie says she speaks basic English. That is interesting. If a Ukrainian girls said she spoke "basic" English that would mean that she understood maybe a dozen unrelated words like: elephant, taxi, and rocket.
But in the Philippines 95% of the people actually claim to speak English fluently. The issue turns on what you mean by fluently but generally you can understand cab drivers, delivery men, and shop girls. So, it is odd Marvie says she speaks basic English.
But maybe this just proves she is being honest about being shy or underestimating her abilities.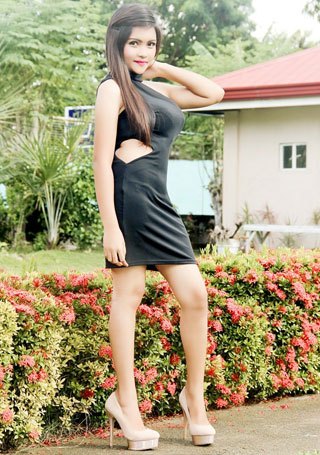 But who knows?
She is very sexy and says she REALLY likes animals.
She writes, "I love animals: cats and dogs. I`d love to have many of them at home. But I don`t have any, as my work takes too much time and I won`t be able to take a good care of my pets."
And as for the kind of man she is looking for he better like pets too. "I wish to find a man who doesn't mind to have animals at home. Who would love them with all his heart and will, of course, love me too."
Hmmm… I wonder where I could find a guy like this?
I am allergic to cats myself, so sadly I have to take myself out of the running. But somewhere there must be a guy who likes sexy Filipinas and house pets?