Yaranna is a very inspirational, positive woman originally from La Habana, Cuba – her country's capital city. She is very strong-willed, has pursued, and achieved college-level education and now specializes in teaching.
For any man that enjoys a well-rounded woman with not only a passion for education but also furthering her own Yaranna is a great match.
Yaranna enjoys broadening the potential and knowledge of fellow people, takes great pride in her country, and has accomplished quite an impressive amount in her life in consideration of her young age – but you need not be intimidated.
Yaranna has a very genuine smile, is simply looking for love, and will likely make any man seeking a beautiful Cuban wife, that can hold an intellectual conversation, quite happy.
She is very easy-going and passionate about her health so she enjoys going to the gym. It's great if you do too, but perhaps you have a love for beaches as she does, which could definitely be a great start!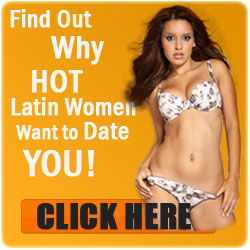 Although never married, Yaranna is 26 years old and is very energetic, passionate, and hardworking. She does drink socially and for any man that has spent time in Cuba they know how fantastic the night-life can be.
Women from Cuba happen to be especially dedicated, loyal, and passionate wives and mothers so connecting with a woman like this that has so much going for her could be a wonderful thing.
Yaranna does not smoke and has no children. If you are a smoker this may not be a problem, but if possible, consider keeping this to yourself and not doing it around her should you manage to land a date with this incredible woman.
Yarann's desire to have a family one day is not clear, but for any man interested, it's important to take it one step at a time, drop her a line, and see what the future may have in store for you.