The cost of travel these days makes it easy for a guy, especially a single guy with no relationship responsibilities, to make trips to particular events around the world. You achieve two goals.
You are able to support and follow your interest, your hobby
You get to see many other countries
There is a spin-off advantage too. If you bump into any women on these trips, you know for sure that their interests are the same as yours. Let's look at a couple of scenarios that will show you what that means.
Online dating. If you're smart, you probably have a couple of accounts with some online dating websites where you can meet women from different countries. Or, you can meet women from the same country but different cities. With these women, you have developed a relationship built on similar interests.
Let's say your hobby is horses, horse racing, gambling. The girl you are chatting to online is also an equine enthusiast. How many famous horse races are there around the world that you can go to and meet?
At the Event. If you're at the Grand Prix because you love Formula One racing and meet a young lady there, would it be safe to assume that she loves fast cars and F1 racing as well? You betcha!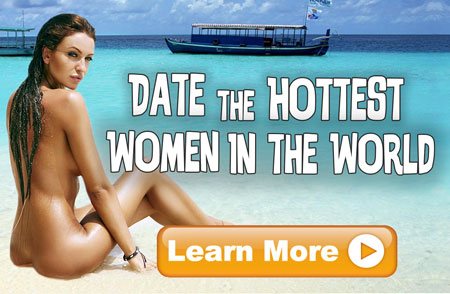 Okay, you get the idea. Many people like to go on holidays and soak up the sun, relax, swim, maybe explore the surrounding countryside, drink too much and probably have a great holiday. A better holiday is one on which you attend an event that has some specific importance to you, such as being your hobby, your passion your holiday goal.
What type of person are you? A geek? A nerd? An Adventure seeker? An extreme sports enthusiast? A cultural guru? A movie fanatic?
You can be any one of these and something is happening around the world that you can attend to follow your interest. Let's take a look at few really cool events that will allow you to travel as well as scratch your interest.
Comic-Con – For Nerds, Geeks and Fantasy Fanatics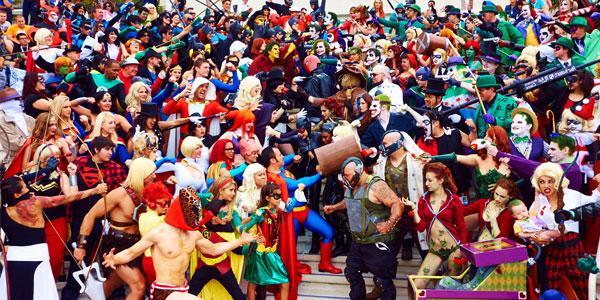 Website: Comic-Con
This event may have started as a bit of Nerd show but many of the participants are now very attractive looking females that enjoy cosplay, dressing as aliens, superheroines and ass-kicking space travellers. Previously you didn't have to leave the USA to attend a Comic-Con, but now these events are part of annual fixtures in many countries.
US cities holding Comic-Con number about 17 but other countries now include Brazil, Australia, Canada, Russia, Romania, UK, India and the UAE.
Imagine you wearing your Superman costume and bumping into Wonder Woman. You in your Predator costume, she in her Milla Jovovich Resident Evil costume. The conversational topics are limitless.
The Melbourne Cup – For Horse Racing and Gambling Enthusiasts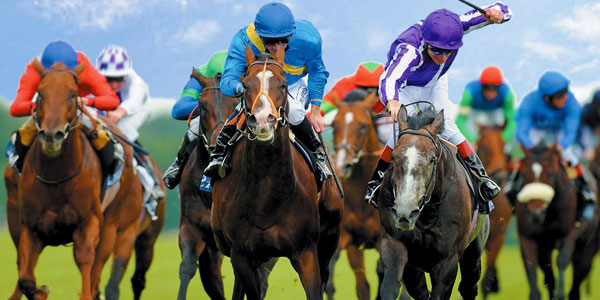 Website: The Melbourne Cup
In the beautiful city of Melbourne in Australia, every first Tuesday of November the greatest horse race on the planet is run at 3.00 pm. By that time, at least 80% of the people are pretty drunk on champagne and they don't really care who wins.
If you love horses, fast horses, the best in the world are transported to this city to prepare for prizemoney of $6 million.
One aspect of the day is women's fashion and you will see some of the most incredible, crazy and at times revealing costumes you are ever likely to see at a race track. This day is one of pure Bacchanalian pleasures of gambling, drinking and partying that occurs in Australia.
Do not try to get on the race course without having booked a ticket well in advance. Picking up a cute girl at the Melbourne Cup is like bobbing for apples. As an added bonus, if you know a bit about horses you can win a lot of money with some astute bets!
Monaco Grand Prix – For Car Racing Fans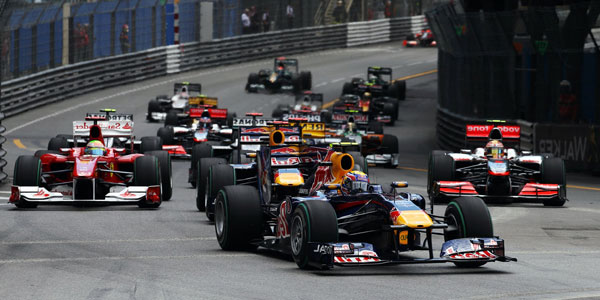 Website: Monaco Grand Prix
Although there are more than 20 Grand Prix races held each year, the Monaco race is the one to be at if looking at beautiful women forms part of your watching cars race around a track. The noise from Formula 1 cars may mean you have to wear ear plugs as they zip past your vantage point, but you definitely don't have to cover your eyes as well.
If you get the chance to walk through the car display area before and after the race, you will probably have a chance encounter with a female car enthusiast.
You can guarantee that her interests are the same as yours. It's situations like these that lead to wonderful relationships because there will not be an embarrassing silence in the conversation. There're lots to talk about and technical talk about cars won't scare this girl away!
World Series of Poker, Las Vegas – For Card Players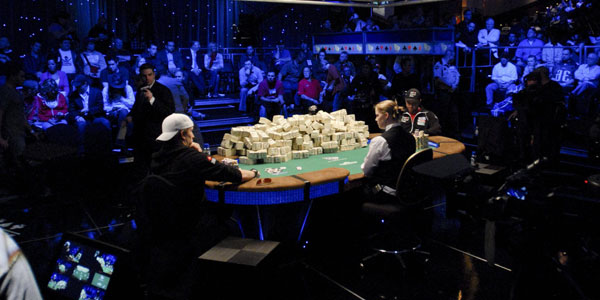 Website: World Series of Poker
WSOP Tournaments are held around the world. Some worthy of mention are the New Orleans Poker Tournament, the Aussie Millions and the Brazil Tournament, which is part of the Latin American tour.
The biggest and best for real Poker lovers is the Las Vegas World Series of Poker. There's nothing quite like it for the money, the excitement and the amount of people that not only play, but go to watch.
Do you have any idea just how many women play this style of Poker? Well, the answer is in the millions. Not only do they play, but some play so well that they are millionaires and make a very good living from the game.
If you play online at either Pokerstars Sites or Poker King, you will meet many female players. On sites like Poker King you can set up a date. Some of the chat with a real woman poker player might get a bit tricky because you won't know whether she's bluffing or not.
But, it's going to be a lot of fun raising the stakes, folding your hand or saying I'll see you!
Crufts World Dog Show, UK – For Dog Lovers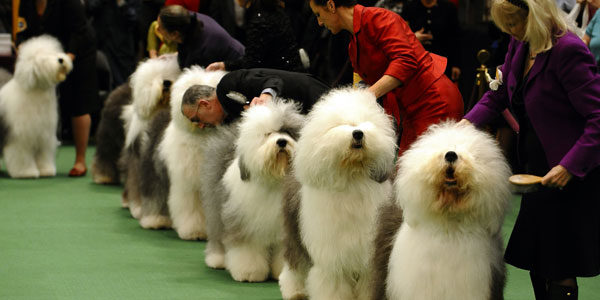 Website: Crufts World Dog Show
If you own a pet, we're talking a dog here, because you can walk it in the park, it's an excellent way to meet like-minded animal lovers of the opposite sex.
You can't walk cats nor fish, turtles and hermit crabs, and hoping to meet women while walking your pet python is never going to happen.
Women love their cats and dogs and they all know that a guy that loves animals has a good heart. The problem is that some men like their dog and prefer to be with their mutt rather than have a relationship with a beautiful girl.
All that aside, a trip to the UK means seeing all the sights in London as well as following your love for dogs. If you are entering your dog in the show, even better.
The Crufts Dog Show attracts entrants from all over the world and it is THE most elite and sought-after prize on the planet. There are hundreds of entries and the competition is fierce! You will see and meet rather ambitious young ladies that believe their dog is the best.
If you believe in reincarnation, coming back as the favorite pet of a beautiful girl is not a bad choice.
The Superbowl – The Football Fan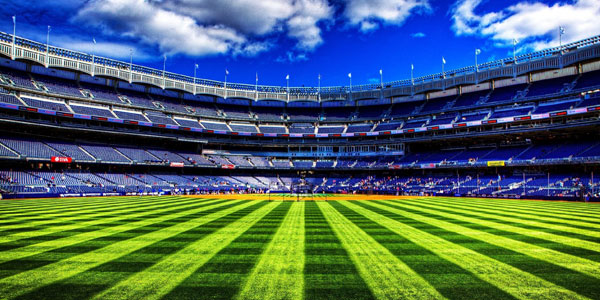 Website: The Superbowl
If you love your football, then attending a Superbowl has to be on your bucket list. The crazy football fan is out of the asylum for this match and you will see some amazing supporter costumes, celebrities and more footy hype in a day than you saw all year.
Understanding the game is not all that important but obviously, if football is your passion, then there won't be a lot you don't know!
Football is a man's game at this level but women love it. The smell of liniment, the plays, the antics, the cheering and those athletic bodies all attract the opposite sex to the game.
Many a love match has started at a football game with a couple supporting the same team, sitting near each other and exchanging excited looks after each touchdown. You just have to go to Superbowl!
Don't underestimate the knowledge some women have about the game. Share your passion and you will never have to worry about what to talk about.
The Olympic Games – For the Sports Crazy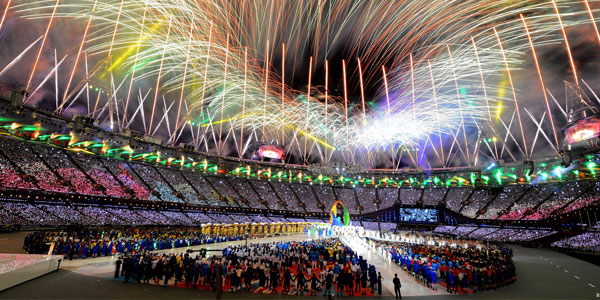 Website: The Olympic Games
It costs billions of dollars for cities to host the Olympic Games, but the cost doesn't seem to deter countries from competing each 4 years to hold them. The income they get from the 12,000 athletes that attend, the TV rights and the spectators that come to watch then tour the country are supposed to make up for the enormous outlay.
The 2012 Games was held in London, the next Games will be held in Rio. All these cities are fantastic places to visit and tour as a visitor.
Your love of sport reaches its pinnacle at the Olympics because you see the world's best doing their thing. Equal numbers of men and women compete and watching beautiful bodies strut their stuff won't do any harm to your eyes either.
Whether the women are runners, gymnasts, swimmers or all accomplished athletes, they look fit and healthy. This is another bucket list item for all sports enthusiasts.
It doesn't what you do and what hobby you love, there is probably an event in the world somewhere that brings together many people who share your interest.
Do you love to play Monopoly? There's a world championship held each year for that game. It's the same with chess, volleyball, skateboarding, bowling, baseball and believe it or not, even Tiddlywinks!
The thing is, you don't have to be alone or just in a small group that has the same hobby. You don't have to sit at home wondering how to meet girls.
You can travel the world, chasing your hobby interests and chasing women without missing a beat. Some people save their money every year to take a holiday to a place where the thing that they love doing is being done! It's a bonus if you meet somebody from the opposite sex who has the same interest.