Miroslava is a beautiful 37 years old Ukrainian and a professional travel agent. She has no children but is looking to settle down with and marry the right man.
Miroslava is truly, a college educated beauty, which is a huge plus for any man seeking an ambitious, educated, and knowledgeable woman that's both mature and experienced.
For any man that loves dancing, sports, and movies Miroslava seems like the perfect match!
She also enjoys reading which shows her 'wit,' likes sports which is any man's dream, and is also into modeling as a hobby.
Miroslava is very outgoing, would consider herself reliable, and very faithful – which means she's looking for the same in her other half.
Miroslava says she is looking for an honest, reliable, and mature man to complete her life, future, and to create memorable experiences with.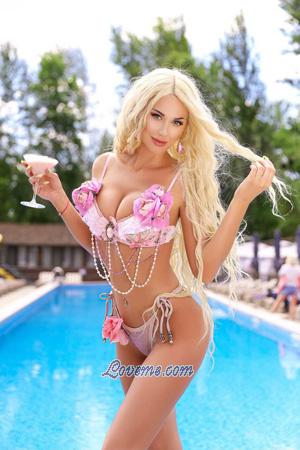 She speaks Russian fluently and is fair in English which is a plus.
Because Miroslava is a licensed, private psychologist, this means she's also very independent, stable, and understandably looking for the same in a man.
A man that does not smoke or drink would probably make the most sense for this beautiful, talented woman as she neither smokes nor drinks.
At 5″10, Miroslava is tall, incredibly sexy, and has beautiful hazel eyes. With long brown hair, and a sincere, yet friendly smile she's sure to capture your heart.
For any man looking for their dream girl, with all the elegant beauties of a Ukrainian woman, and the whole package, Miroslava is someone worth reaching out to and building a long-lasting relationship with.
Miroslava is also an Orthodox Christian, so for the sake of having religious values in common, any Christian man would make the most sense.