Ekaterina is educated, self-aware, and sexy. She is a model!
She is a woman who seems to have a sense of confident, maturity, and real compassion in her heart.
She has long, stunning wavy brown hair, super sweet green eyes, and a wonderful smile with lips to die for.
Of course, Ekaterina takes very good care of her body and fitness, because she is a model.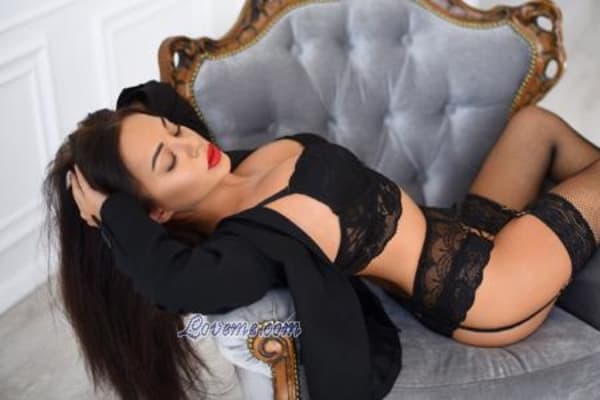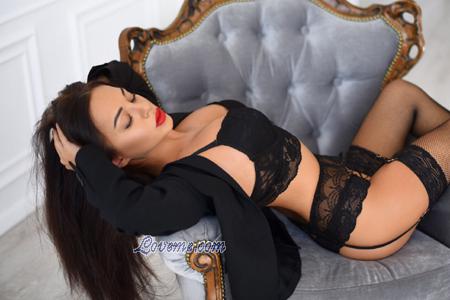 You can see that from the photos, but she seems like she is truly more beautiful on the inside – than out.
She explains that,
I try to develop all my talents and turn gray to bright colors. I love poetry, when I am writing I feel I am talking to the Universe and, what is more important, it makes me feel walking on air. I love art, painting, visiting galleries and exhibitions.
Ekaterina lives in Rostov-on-Don, Russia.
She is very serious about settling down and creating a family with her new husband. She is a motivated bride.
At 23 years old, Ekaterina has the rocking body, appearance, and confidence, yet has her head on straight, works professionally as a model, and likewise seeks a well-established man.
She knows how hard life's struggles can be sometimes and wishes to have a man to support, both emotionally and physically, in both of their endeavors together. Wow!
These women are amazing, but don't believe me. Read the latest research on mail order brides.
Ekaterina seems to have a good personality. She explains that,
I am caring and supportive to the people that appreciate that. It you are lucky to be my Man, trust, love, support and friendship are coming with me. I am curious, open to getting to know and discovering new things.
She knows how to take care of her man, and takes great pride in both her personality, as well as heart and soul. She believes in kindness, and not only positivity, but also contributing to others lives, and making the world a better place.
Ekaterina also enjoys reading, and comes off as quite the insightful individual – therefore, if you're a big thinker too, then chances are you'd be a great match.
She says she is looking for:
I am looking for the one to share my life and heart with. The one who will be my friend, my passionate lover, my most caring husband, and just the man I would not be able to live without! I want to trust him completely, to gain his support, love, and loyalty. And I'll do the same for him.
So, she is incredibly romantic like many Russian mail order brides. But she is willing to make any compromise necessary to get to know her man, make him happy, and learn what it takes to complete his life too.
Any man with a similar view and outlook on life makes sense – and should be a negative-free person, Ekaterina is incredible. She has a slim build, and is sexy, 5″3, and carries herself undoubtedly with class.
She will make someone a great wife.