Wow!
Anna is a sexy fitness girl!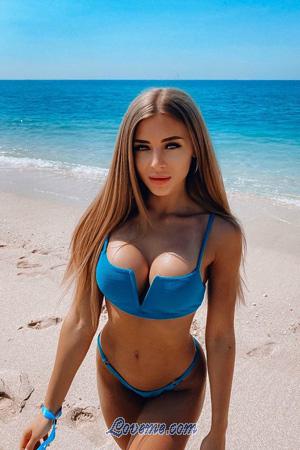 Do you think she could get you into shape?
Actually, a better question is if your wife was as hot as Anna wouldn't you be INSPIRED to get into great shape and stay that way?
Dude, if you were dating a lady that HOT, that FIT, and that damn SEXY you would have to get in shape!
Actually, almost any lady on International Love Scout would probably inspire you to get in shape.
Being inspired to stay in shape is one the big reasons that marrying a younger woman is one of the best things a man can do for his health. Seriously!
And something tells me Anna is going to make some lucky bastard a great wife.
She says that…
I love beautiful things, love to enjoy every moment of life and I am a great dreamer, because inside of my head is the best dream – to meet the man with whom I can build firm and sincere relationship! I love life and people around me.
Anna is a romantic. She writes, I need a smart, cheerful, kind, brave and affectionate man. That really is asking a lot, but it is also asking for the very least she should ask for.
She goes on and explains that she needs a man…
… who would be able to love unconditionally. And of course the main thing is his intention to start a good relationship which will end up as a good family!
Anna say she does not speak English very well. But does that really matter? I'm not sure.
I've thought about it a lot and with new voice recognition translation software it is a lot easier to communicate with a beautiful foreign woman even if you and she do not speak the same language.
Well, Anna's profile is over at A Foreign Affair. Perhaps, a sexy fitness girl like Anna can help you change your life.