Xiangjun is a hot, Chinese fitness model. Damn, but this girl has an amazing smile!
Wouldn't you like to wake up in the morning and see this Asian princess smiling at you?
Then why not give it a try?
I can't promise Xiangjun will fall madly in love with you, but…. I can absolutely promise that if you don't make the effort to meet her you will never meet her.
Look at this woman!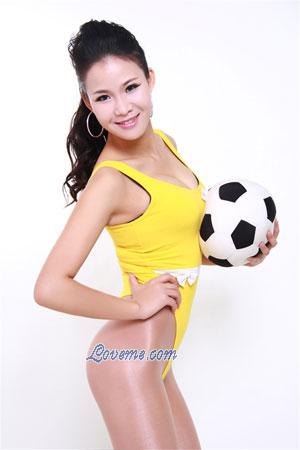 If you like that big smile and what she is doing for that yellow one piece bathing suit then you should saddle up and give it a try, because you know you don't have a chance to meet a woman half this hot very often.
And Xiangjun is not looking for a billionaire or boy toy. She explains that, "He is enterprising, talkative, humorous, healthy and loves sports."
She just wants a decent guy, because in China she is considered over the hill. Yes, China does have a shortage of women, but any woman over 23 is pretty well considered unmarriageable. Check out this article if you want to read more about China's unwanted women.
Not that Xiangjun is unwanted by anyone except for about 300 million Chinese men. But I am guessing they have never seen this photo: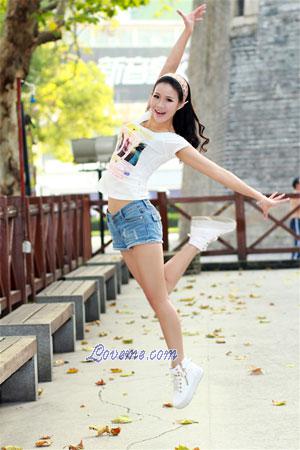 Wow!
The big question is do you want her? Then the ball is in your court.
The check out her profile. The only downside is that she does not claim to speak any English, but that also means she is honest and not overly needy. But with that smile and those legs she really doesn't need to lie. She is an amazing woman and very flexible!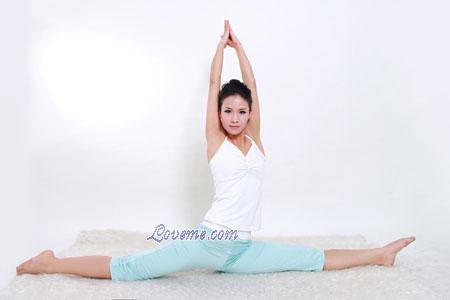 Xiangjun is over at A Foreign Affair which is one of the best international dating agencies. They regularly lead romance tours to China, so you can focus on winning the heart of this fit Chinese girl!