Italy has so much to offer — delicious food, a breathtaking coastline, and beautiful ladies aplenty. However, we are here to talk about our choice of the 20 hottest Italian women. It is a difficult choice.
Italian women are pulled by the traditional values of the family and the church, but also by the lure of high fashion, tiny bikinis, and fast cars. Unlike many European women most Italian women still take pride in cooking and they will still try to win your heart through your stomach with an incredible range of dishes.
That can be great, but we are talking about their outer beauty and Italian women certainly are gorgeous. But look at the women below, those are all women YOU might actually be able to date. Click on any of the photos. It will open the lady's profile and hold your breath.
Without further ado, here's our list of the top 20 hottest Italian women.
---
Melissa Satta
Italian-American Model, TV Host, Actress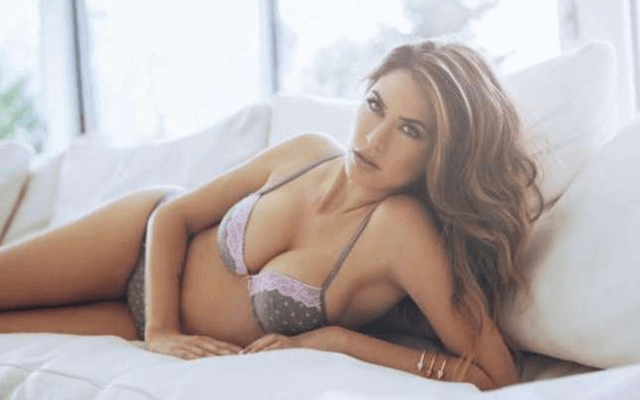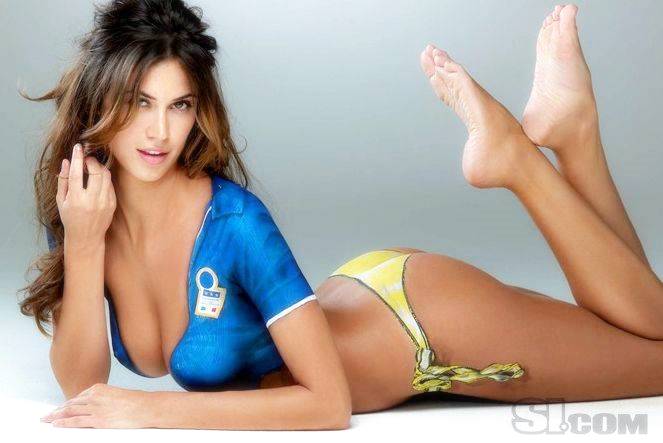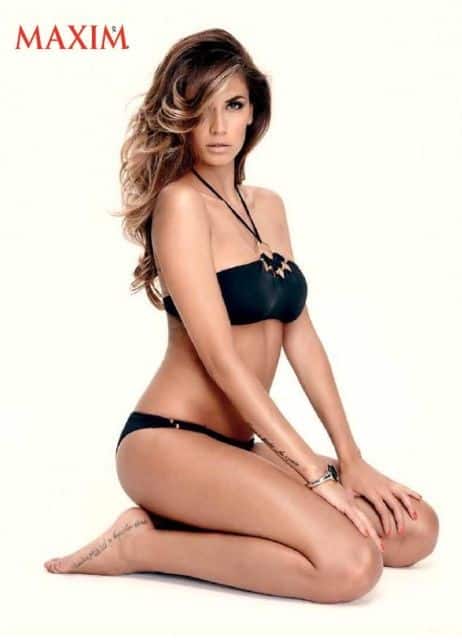 Don't get us wrong — all the women on our list are absolutely gorgeous. However, one has to break the ice, so let it be Melissa Satta. This 33-year-old Italian bombshell is a TV presenter, actress, and model.
Hailing from Sardinia, Melissa debuted as a model when she was just 16. A year later, she made it to the finals of Miss Wall, an Italian beauty contest, and won the title of Miss Extreme. The year 2005 saw the start of her career as a TV presenter and a TIM advertising spokesperson.
Moreover, Melissa made cameo appearances in two Italian movies in 2007. Aside from that, she showcased her beauty in a swimsuit issue of Sports Illustrated. In fact, she is one of the most sought-after Milanese models. No wonder she used to be surrounded by high-ranking football stars.
---
Cristina Buccino
Model, Actress, TV Host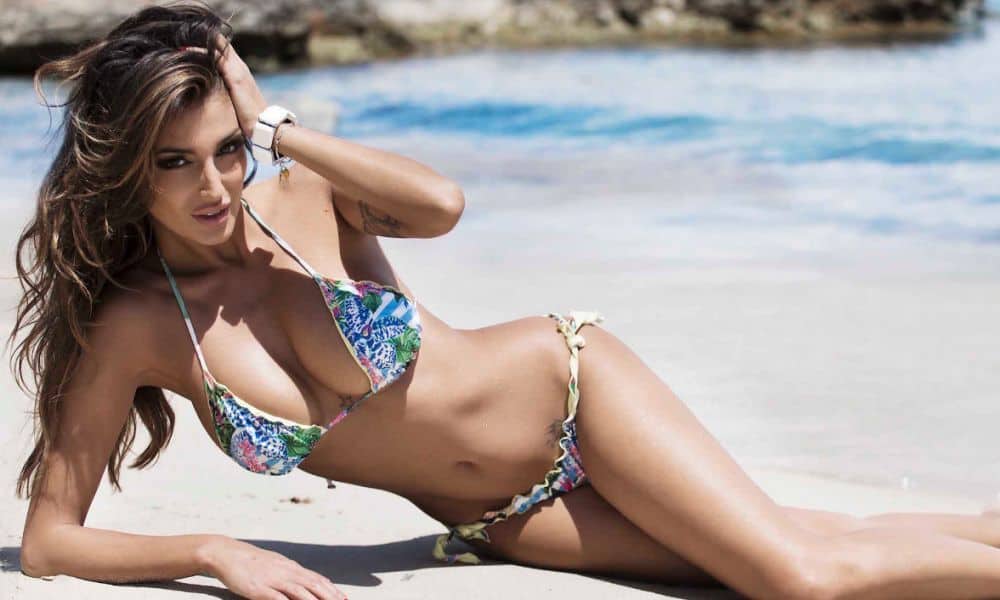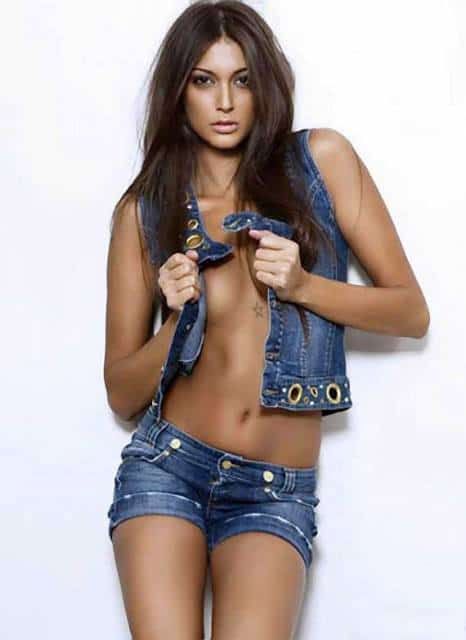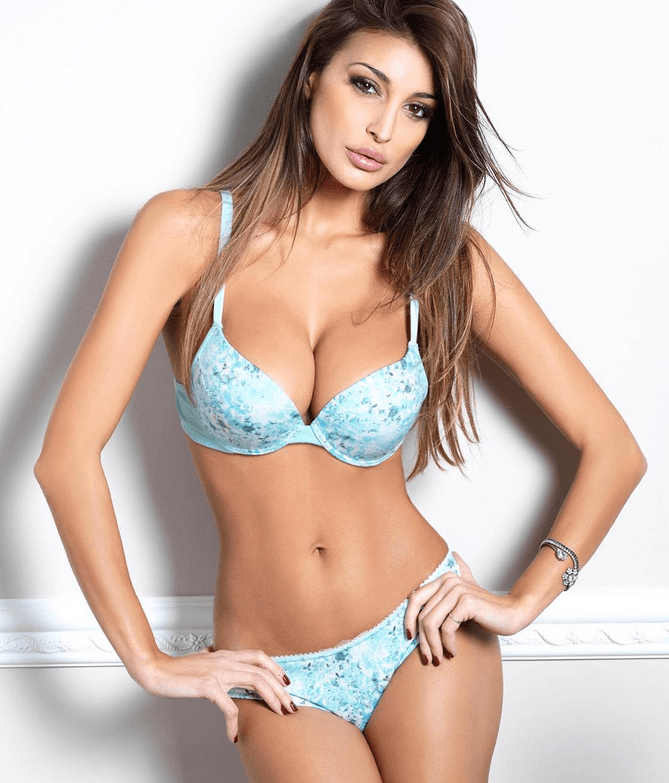 Second on our list of hot Italian women is the 34-year-old Cristina Buccino. In addition to being an actress, she is also one of the best-rated Italian models.
From a young age, Cristina was incredibly passionate about modeling. She took part in various catwalk shows and appeared on print advertisements at a tender age of 17. From there, she adorned the pages of top magazines and took part in numerous modeling campaigns.
As an actress, she starred in such movies as SMS Squadra Molto Speciale, Sto Classico, and Caduta Libera. Besides, she is an influential Instagram model, with over 2 million admiring her beauty over their phones. However, Cristina also uses the platform to engage her audience and give out fashion tips.
---
Elisa Sednaoui
Model, Actress, Philanthropist, Film Director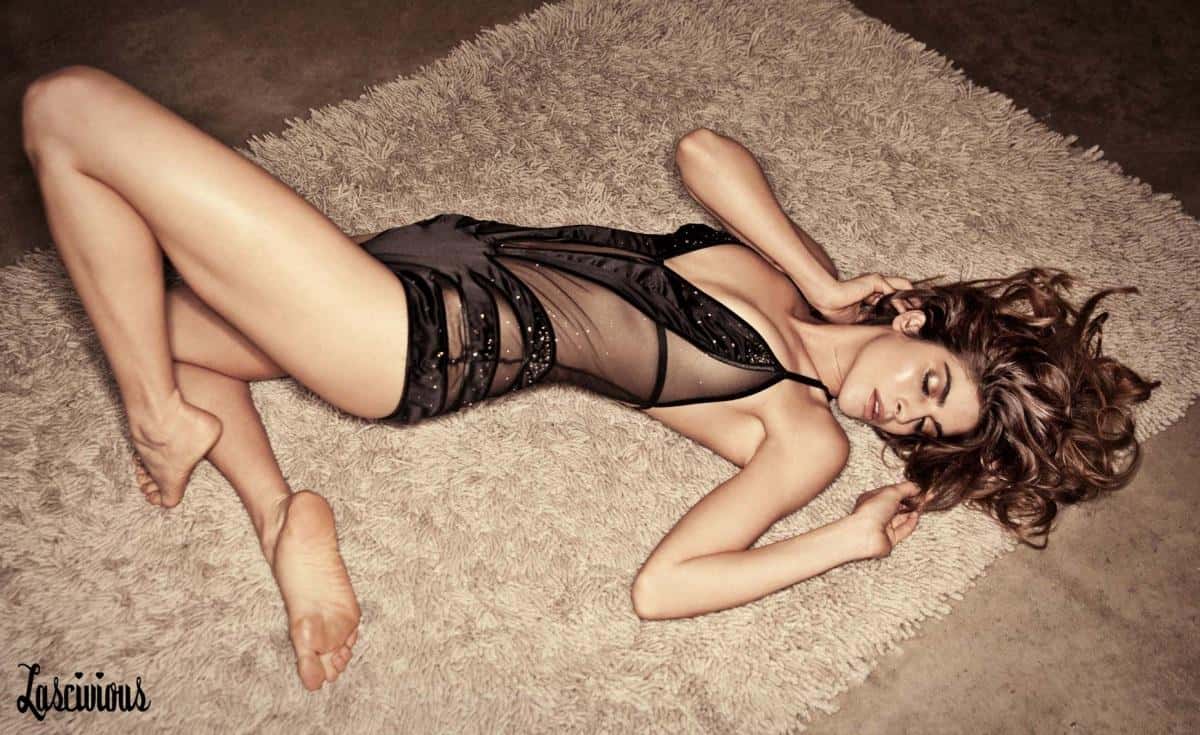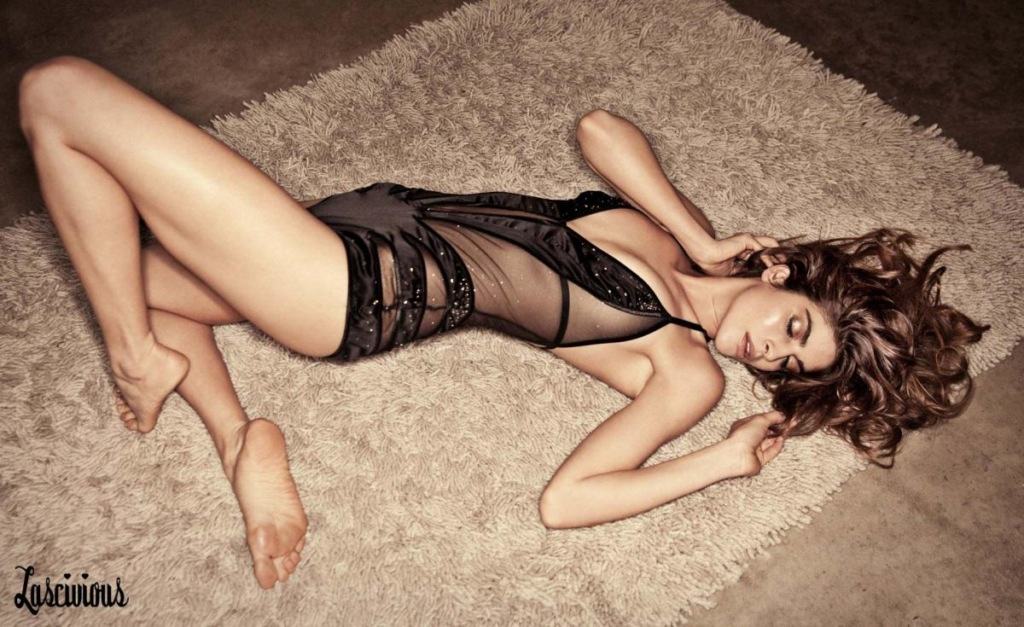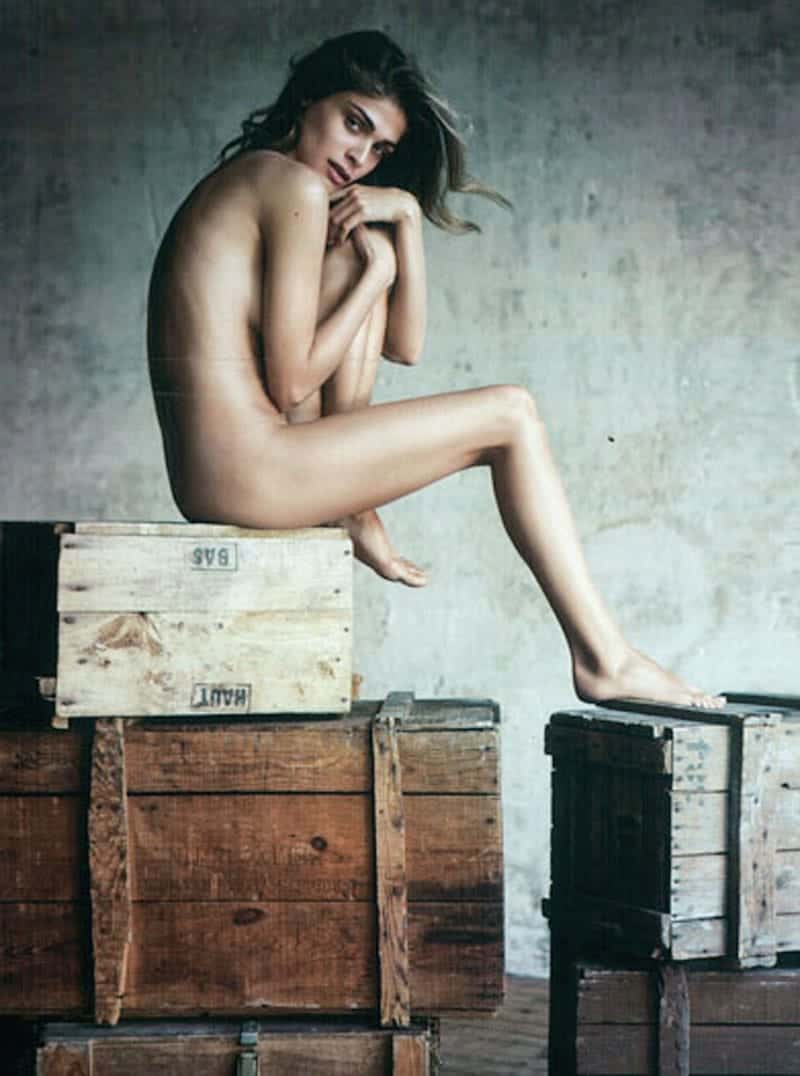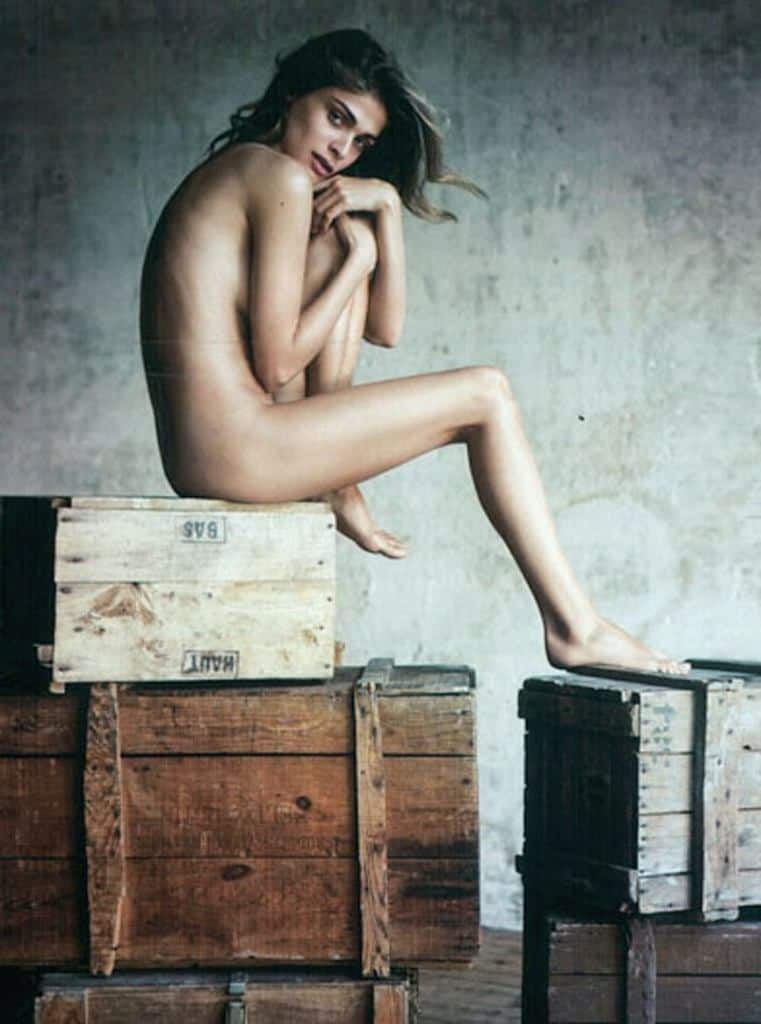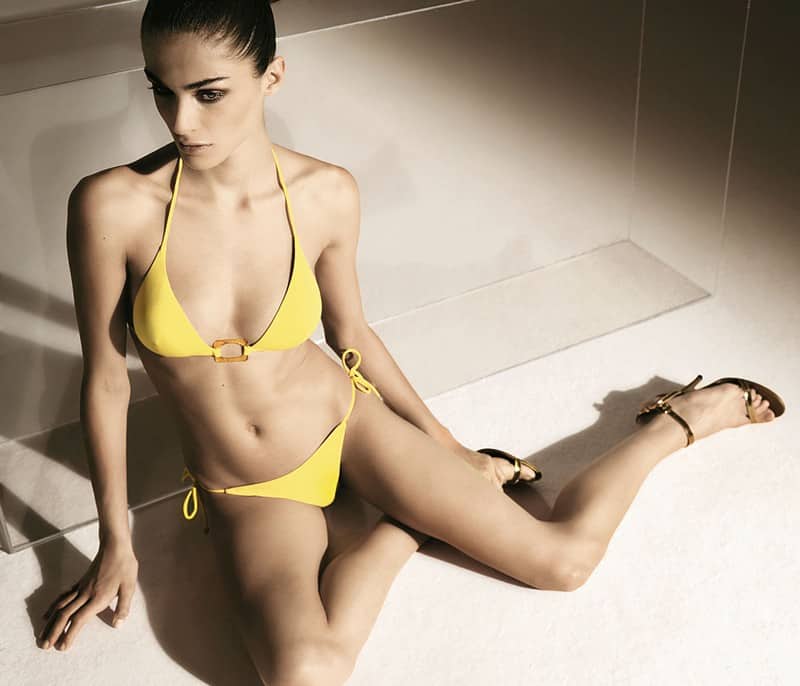 Our list wouldn't be complete without our next Italian hottie. Aside from her stunning beauty, Elisa Sednaoui also boasts both acting and directing skills.
Interestingly enough, Elisa is a unique mixture of Egyptian and Italian heritage. What's more, she had spent her childhood living in both Italy and Egypt, as well as France.
Elisa made her acting debut in the movie Eastern Drift, toward the end of 2010. Moreover, she appeared in such movies as La Baie du Renard, Bus Palladium and Remember Now. Speaking of movies, our readers can experience Elisa's beauty full-on in the 2012 movie L'amour dure trois ans.
As for her work as a director, she directed Kullu Tamam along with Martina Gili. The film is a homage to her Egyptian descent, prominently featuring Luxor, where Elisa spent much of her childhood. She also started her own foundation in 2013, to promote creative learning.
---
Cosima Coppola
Dancer, Actress of Cinema, Theatre and Television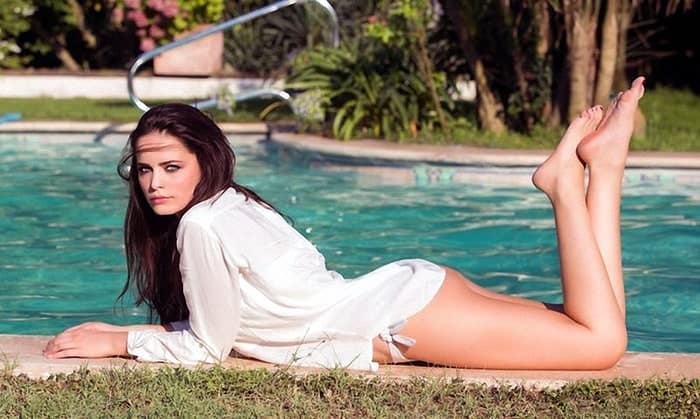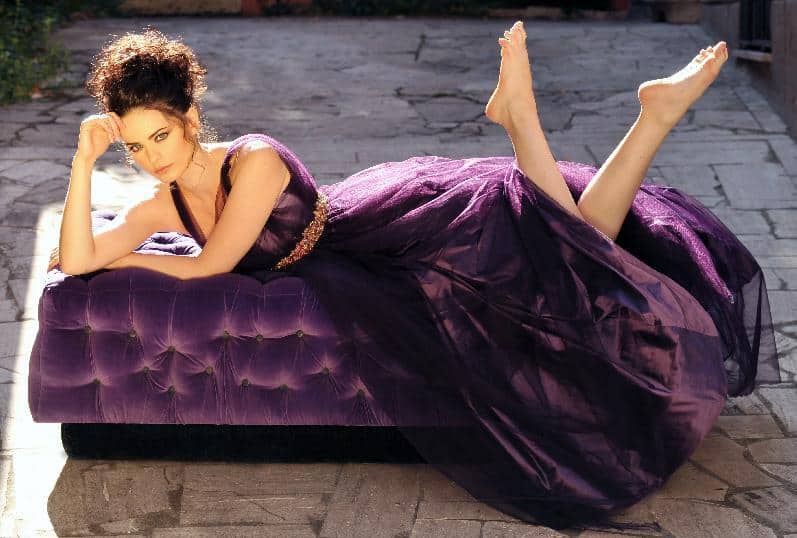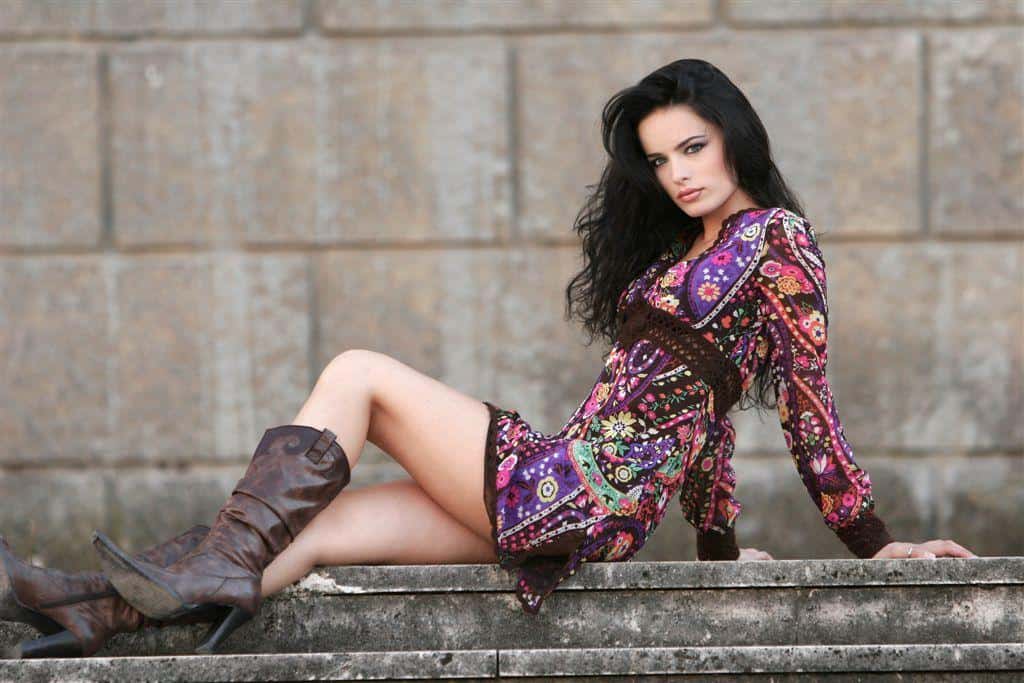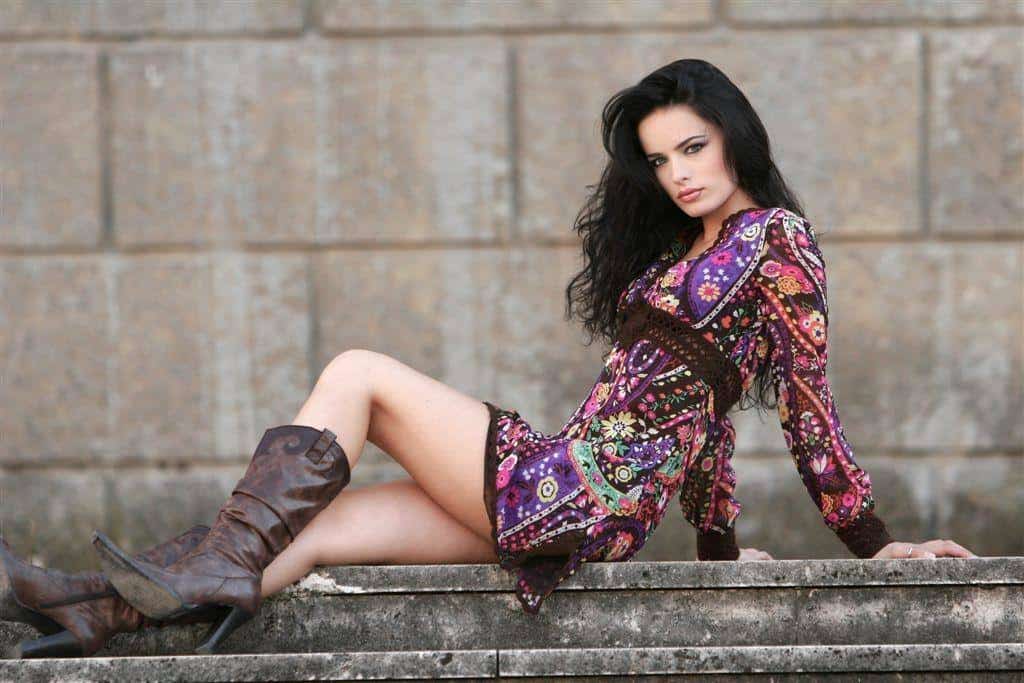 Adding to our list of beautiful Italian women is the 35-year-old Cosima Coppola. She is a dancer and an actress, best known for her role in The Kings of Mykonos.
Even though she grew up in Fragagnano, she moved to Rome at the age of 19, where she worked as a dancer.
As an actress, she made her debut appearance in Un Posto al Sole, an Italian soap opera. From there, she went on to star in various TV series such as Viso d'angelo, Carabine 4, and Furore – Il Vento della speranza. Most notably, she played the role of Melina Bastianelli in L'onore e il rispetto, a series that has run for six years.
Cosima also has a huge following on Instagram, charming over 80 thousand people with her piercing green eyes and stunning looks.
---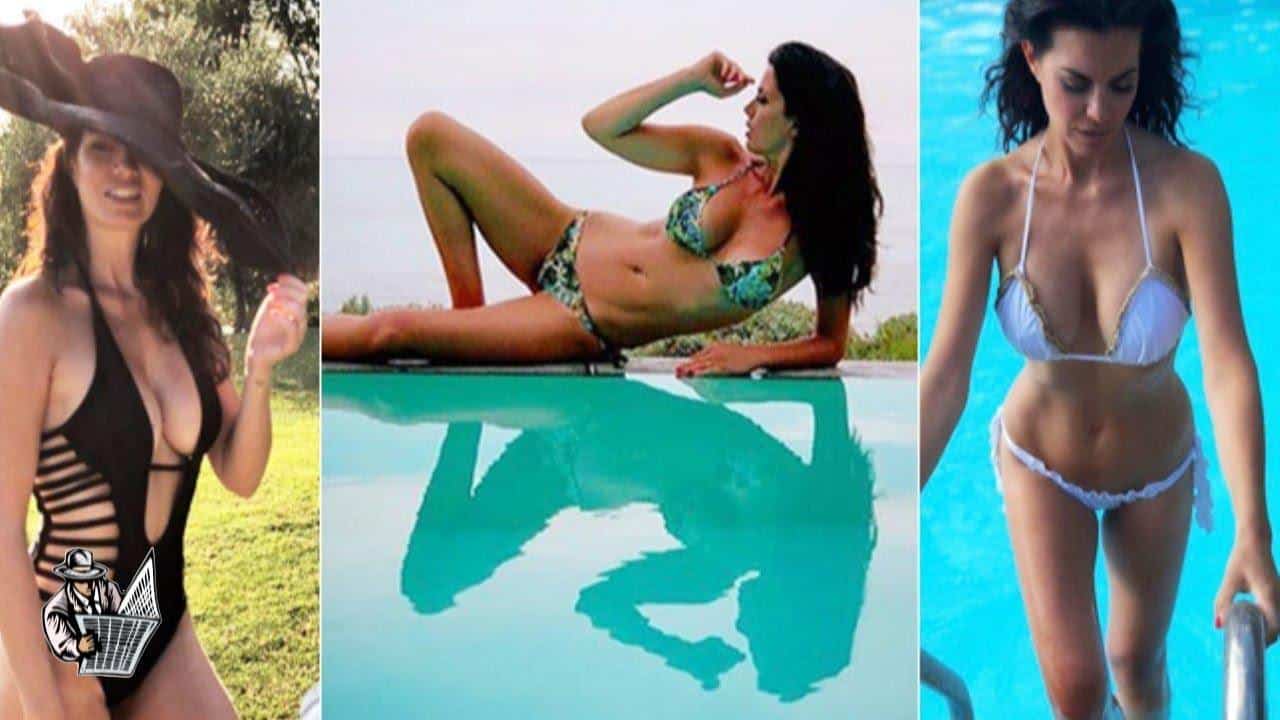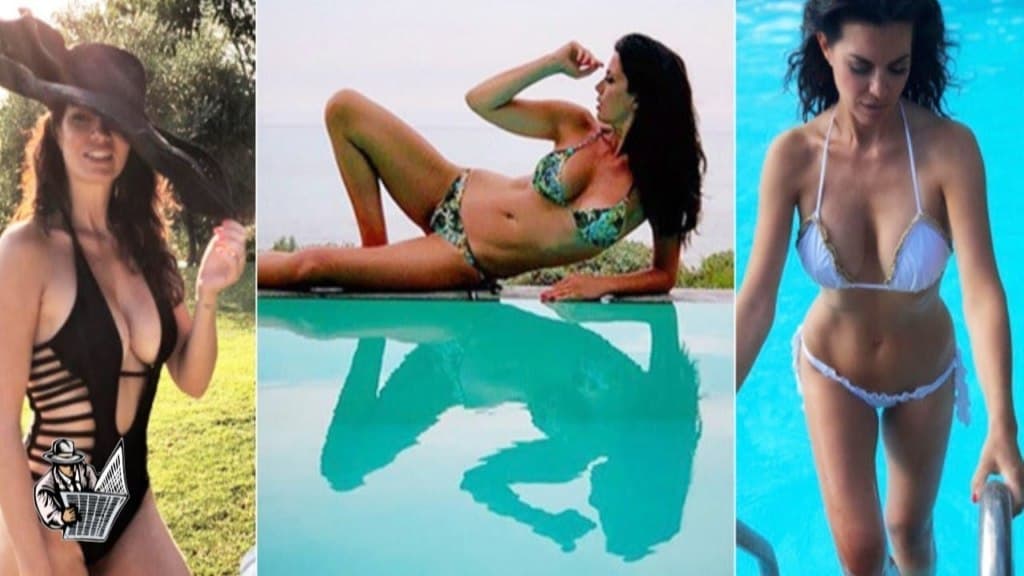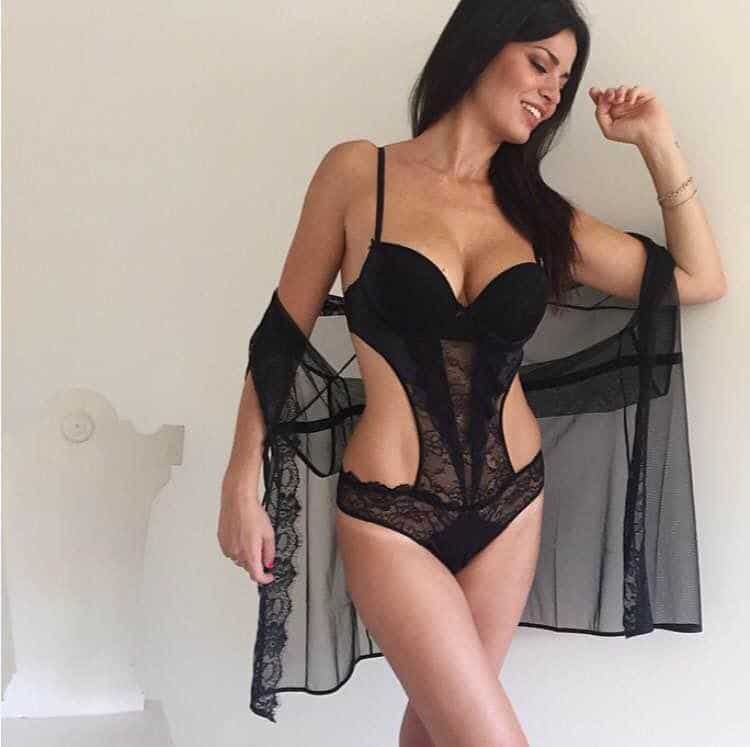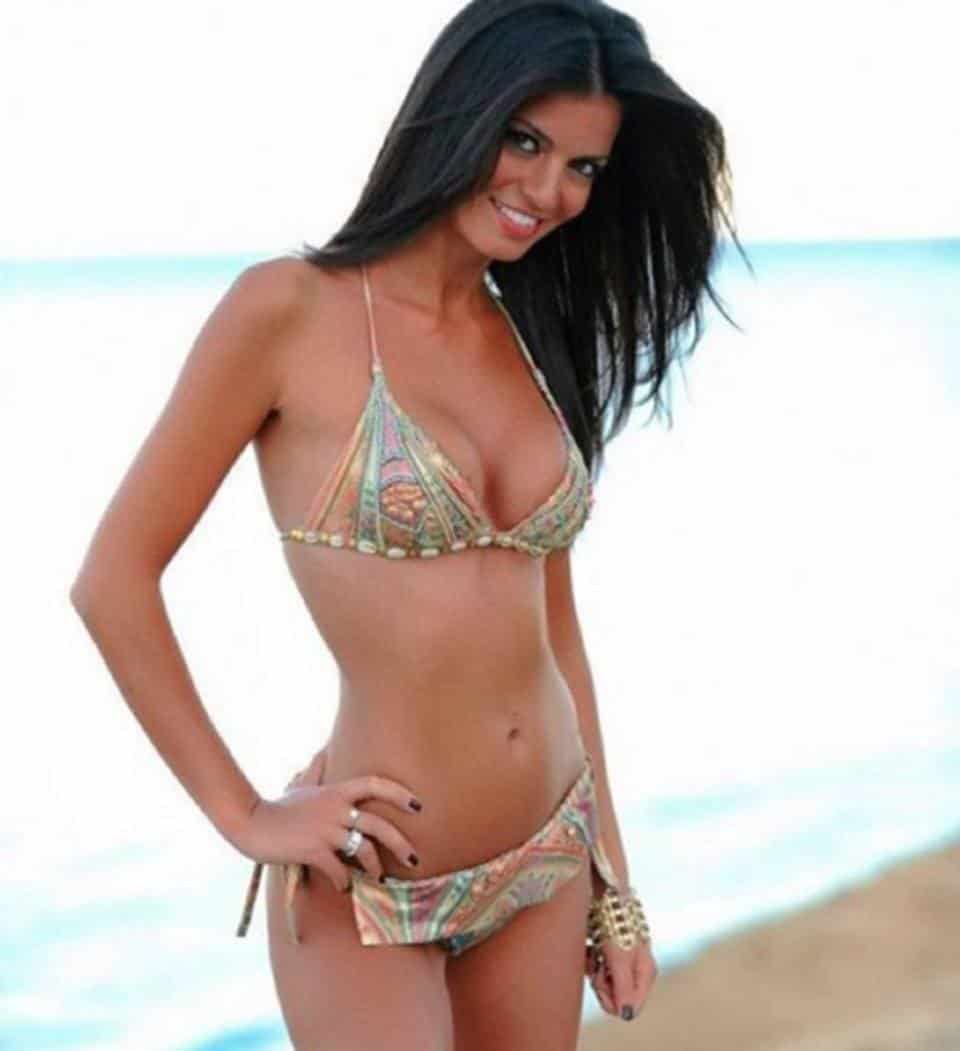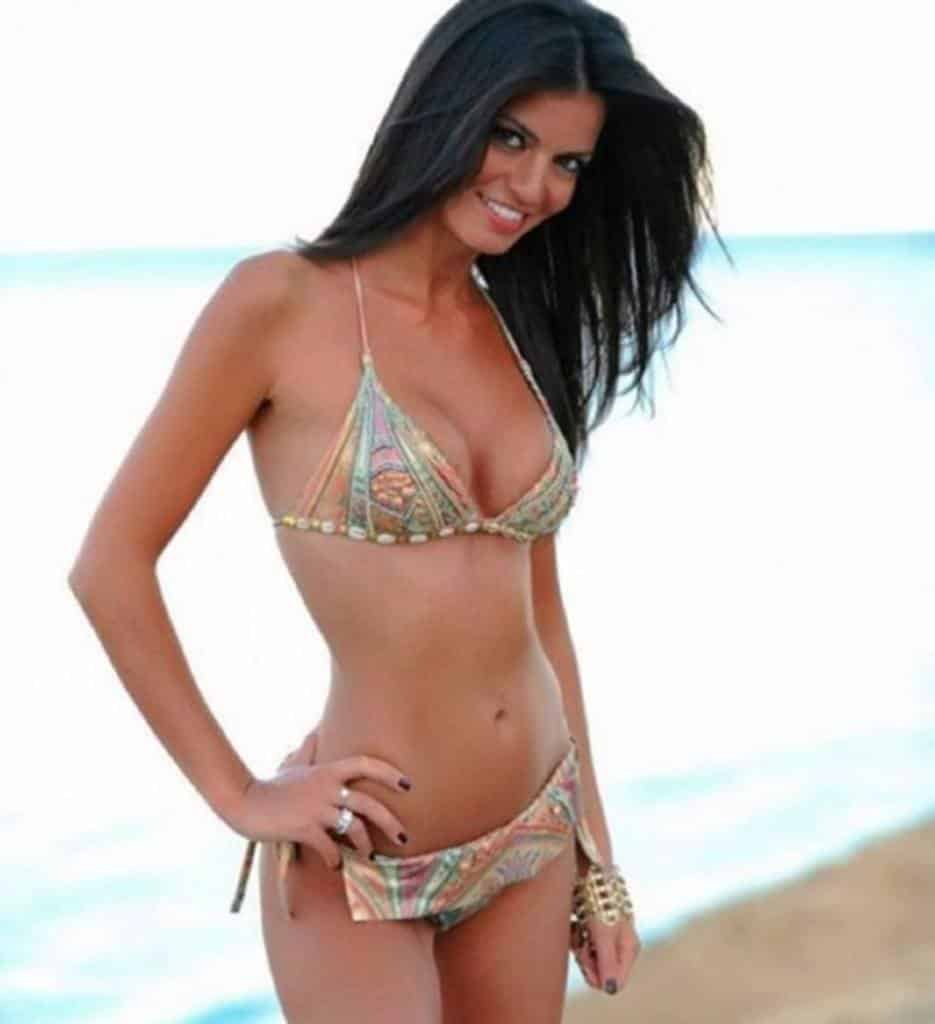 The most fitting expression we could find for our next Italian knockout is "heartwarming eye-candy." Indeed, this 39-year-old actress combines jet-black hair and staggering looks, with a captivating smile on top.
Laura landed her first acting role in 1998, and soon after, she made it to the finals of the Miss Italia beauty contest. A year later, she starred in Massimo Ceccherini's movie, Lucignolo.
Aside from acting in several other movies, she also appeared in five TV series.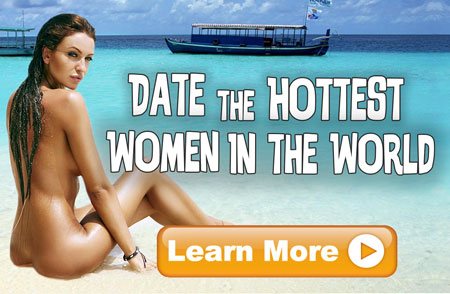 Moreover, Laura has made a notable appearance in Italian Big Brother, a reality TV show.
As for her private life, Laura has a major in economics. She was engaged to Leonardo Pieraccioni, but the two have parted ways twice. As of 2010, the couple is back together, and they have a daughter named Martina.
---
Silvia Mazzieri
Member of the national contest "Miss Italy – 2010", winner of the title "Miss Cinema 2010"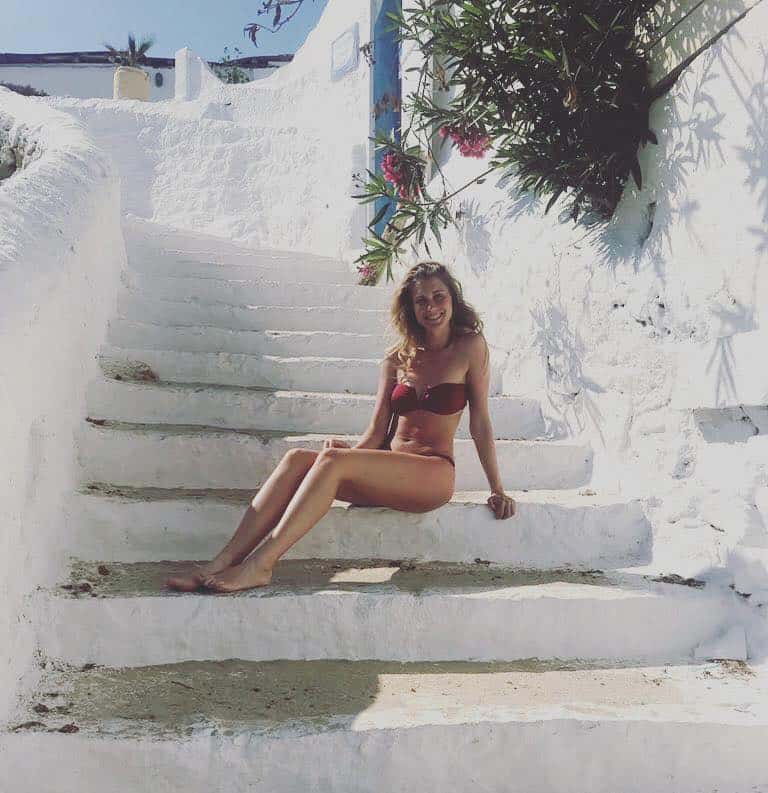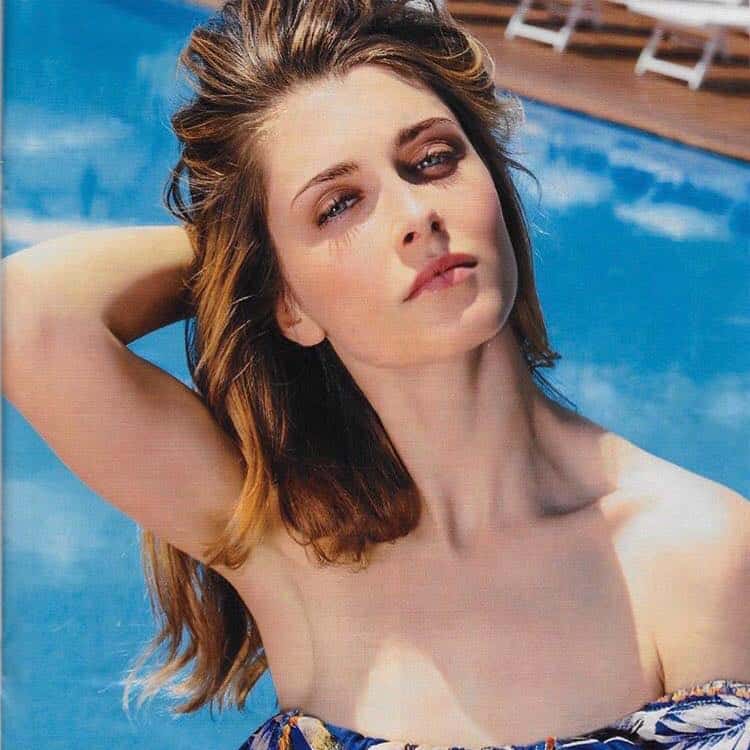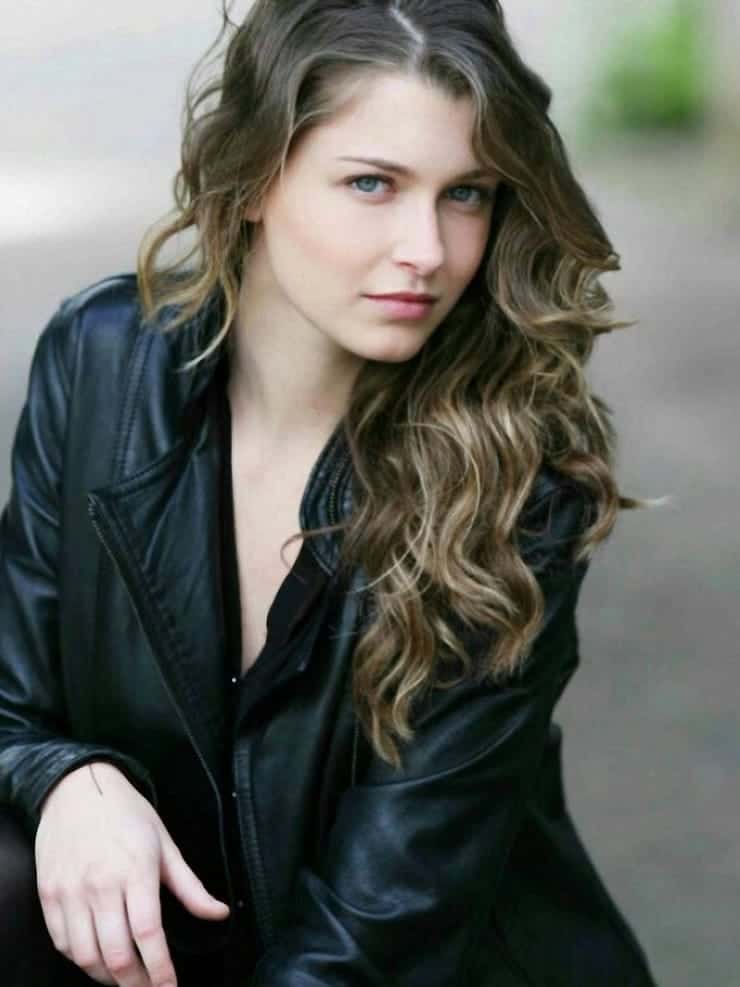 Next on our list of the hottest Italian women is 26-year-old Silvia Mazzieri. Despite her petite stature and shy personality, Silvia has climbed the ranks of the Italian TV industry.
She was born in Abbadia San Salvatore but moved to Rome at the age of 18. There, she shared a flat with a few friends, doing chores for a living. What's more, she also used to be a competitive athlete. In 2010, Silvia took part in the Miss Italy beauty pageant. That same year, she won the title of Miss Cinema.
Her acting career took off with the success of Braccialetti rossi, an award-nominated Italian TV series. Soon after, she starred in La strada di casa, as well as the second season of Paradiso delle Signore.
When asked about her success, the actress said that being able to enter Italian homes is a privilege. Moreover, she is a very down-to-earth person.
---
Vanessa Hessler
Model, Actress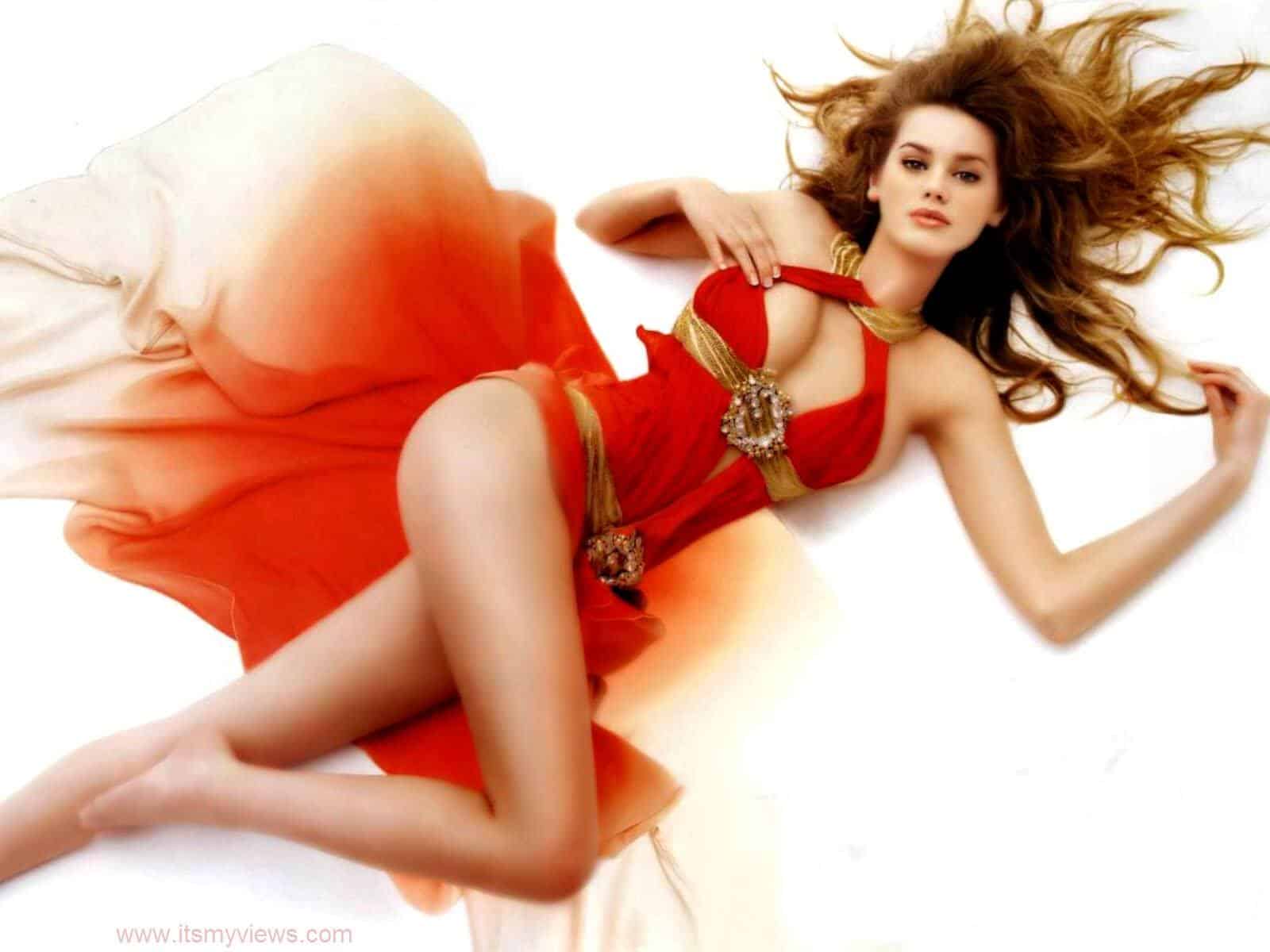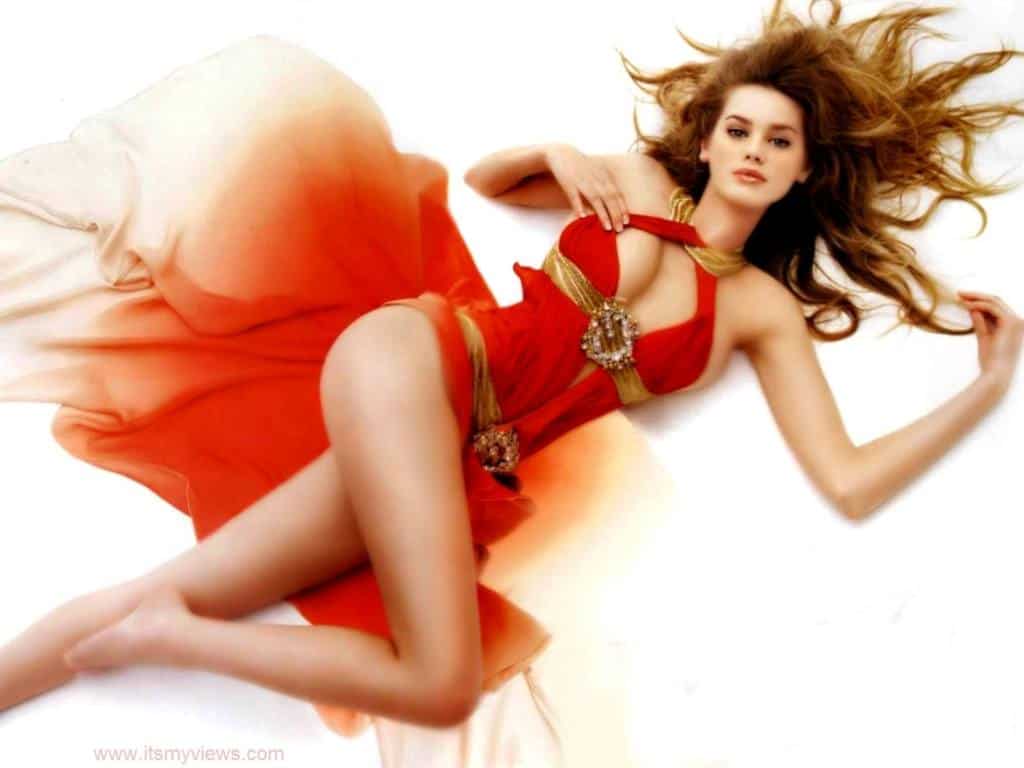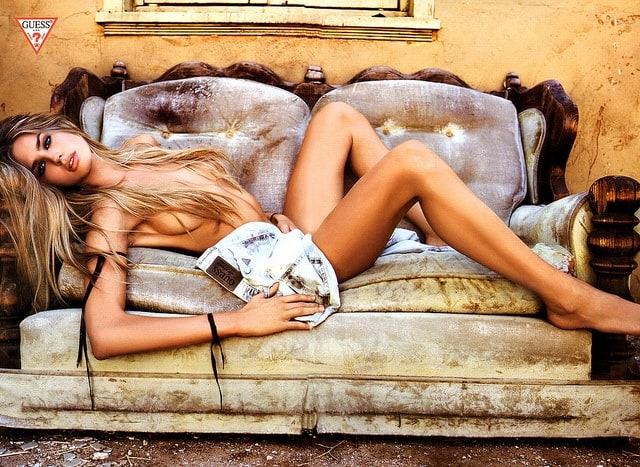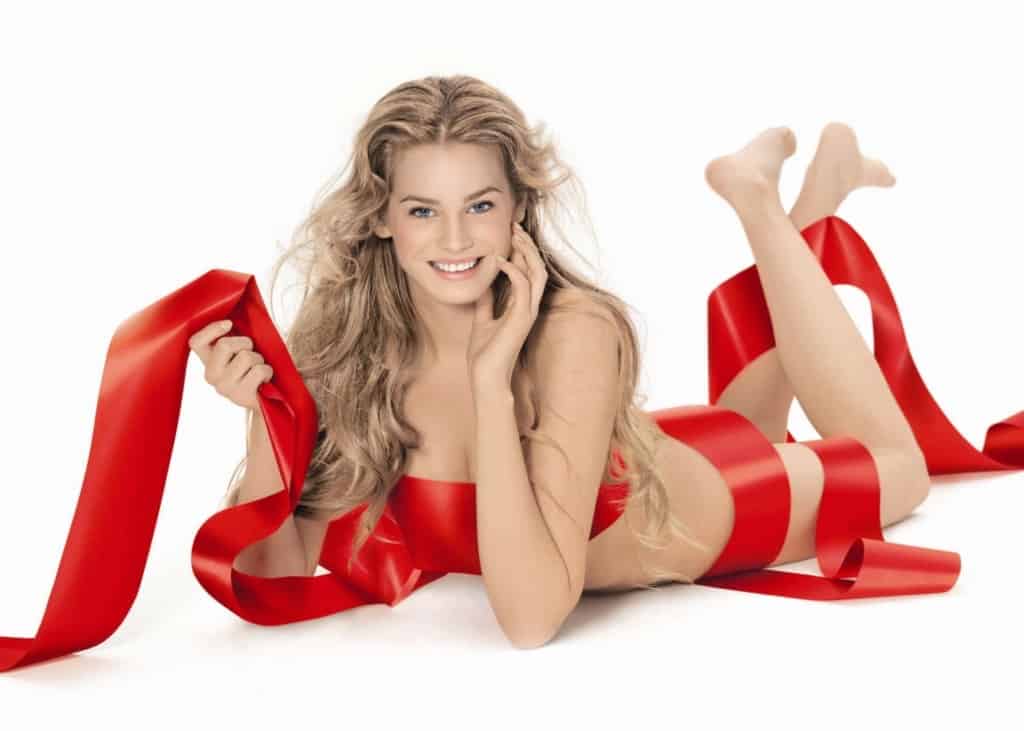 When it comes to ravishing blondes, it's hard to leave out Vanessa Hessler. This 31-year-old model and actress is considered one of the most beautiful Italian women.
Vanessa spent most of her early childhood in Rome. Then, at age 8, she moved to Washington to live with her father. She also lived in Rockville, Maryland during her early teenage years.
The year 2002 saw Vanessa making a debut as a model, upon her return to Italy. Still, her career wasn't limited to her native country. For example, she was the face of Alice, a DSL service in both France and Germany. Moreover, she made regular appearances in advertisements for L'Oréal, Ferrero SpA, Calvin Klein, and Giorgio Armani.
Her acting career includes appearances in such movies as Natale a Miami, which resulted in soaring popularity. Some of our readers might also know her as Irina, the Greek princess from the 2008 movie Astérix aux Jeux Olympiques.
---
Olivia Culpo
Italian/American Model, Actress, Former Beauty Queen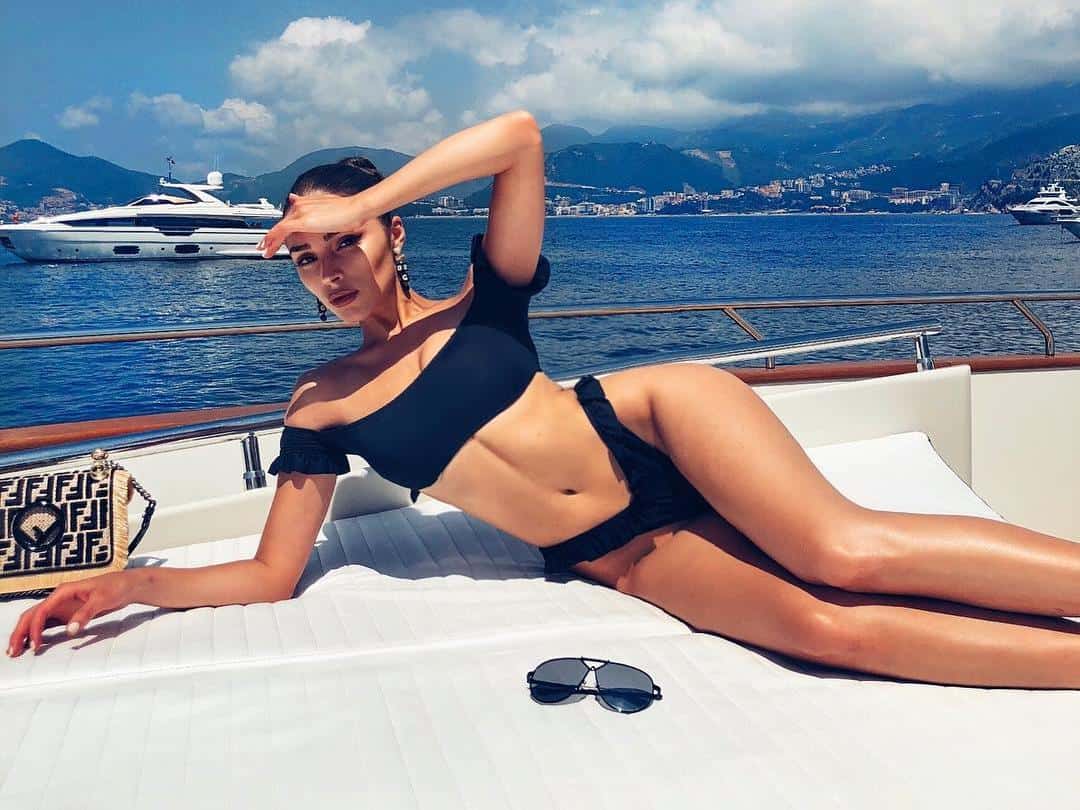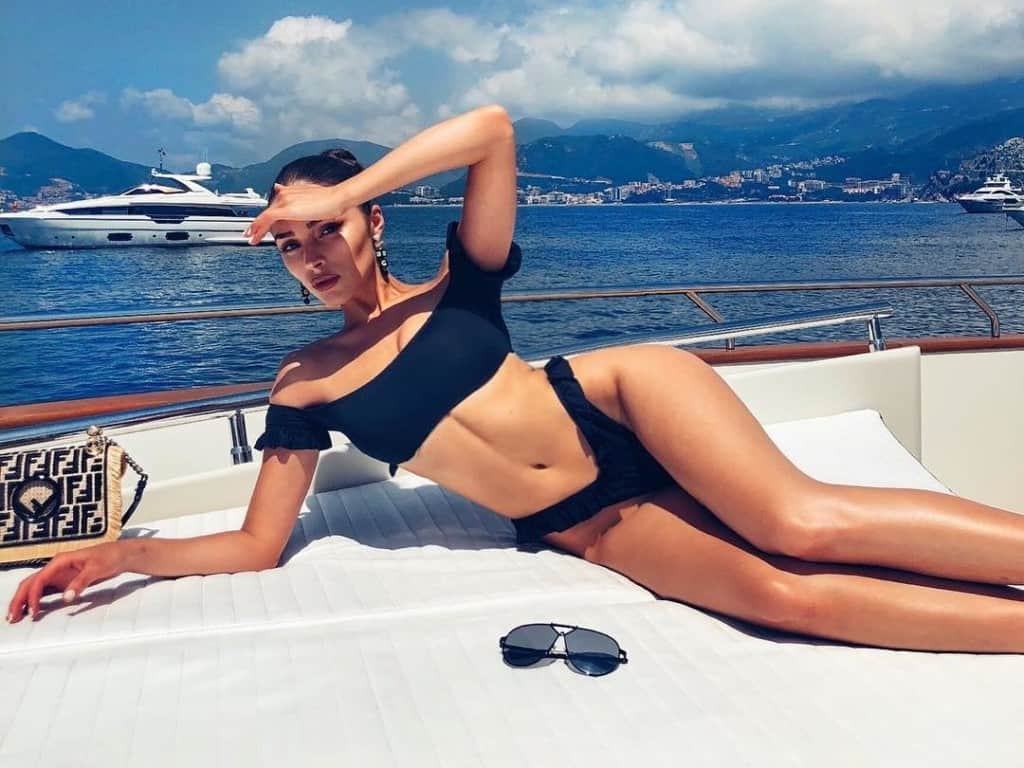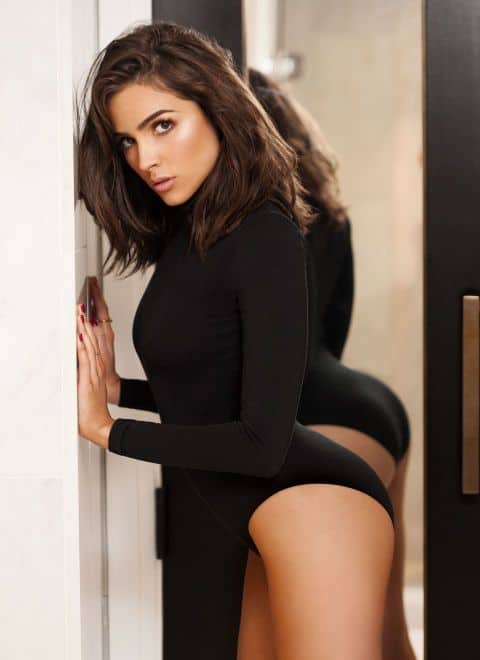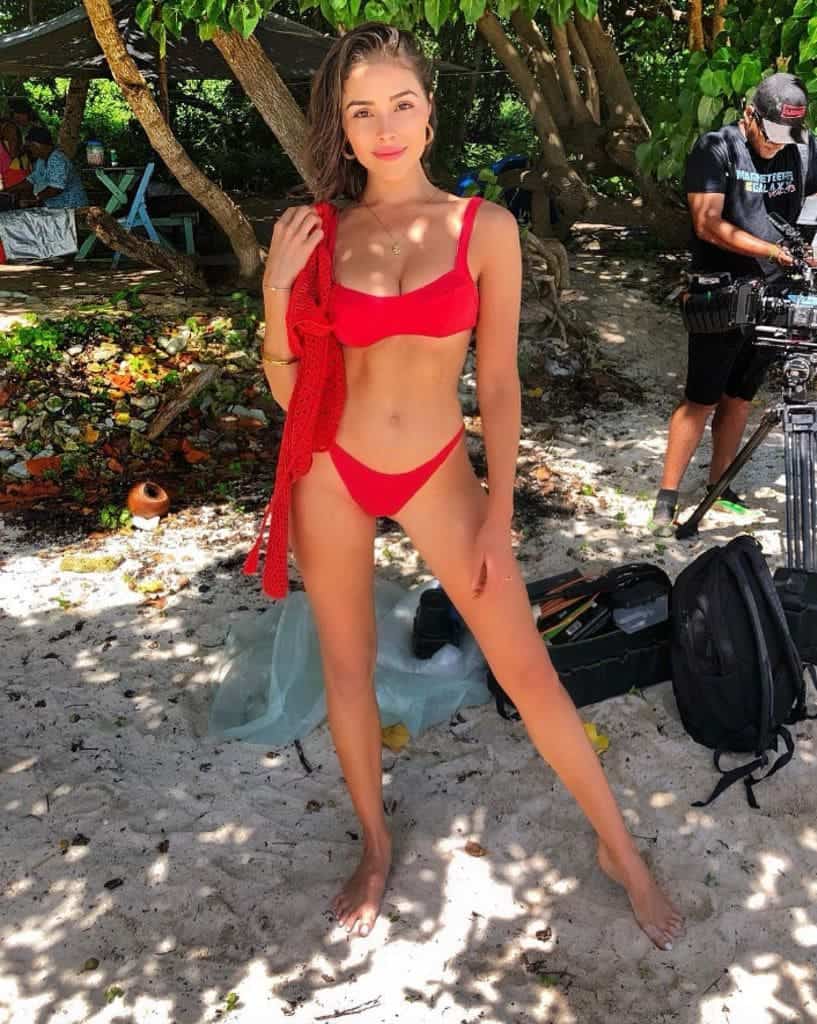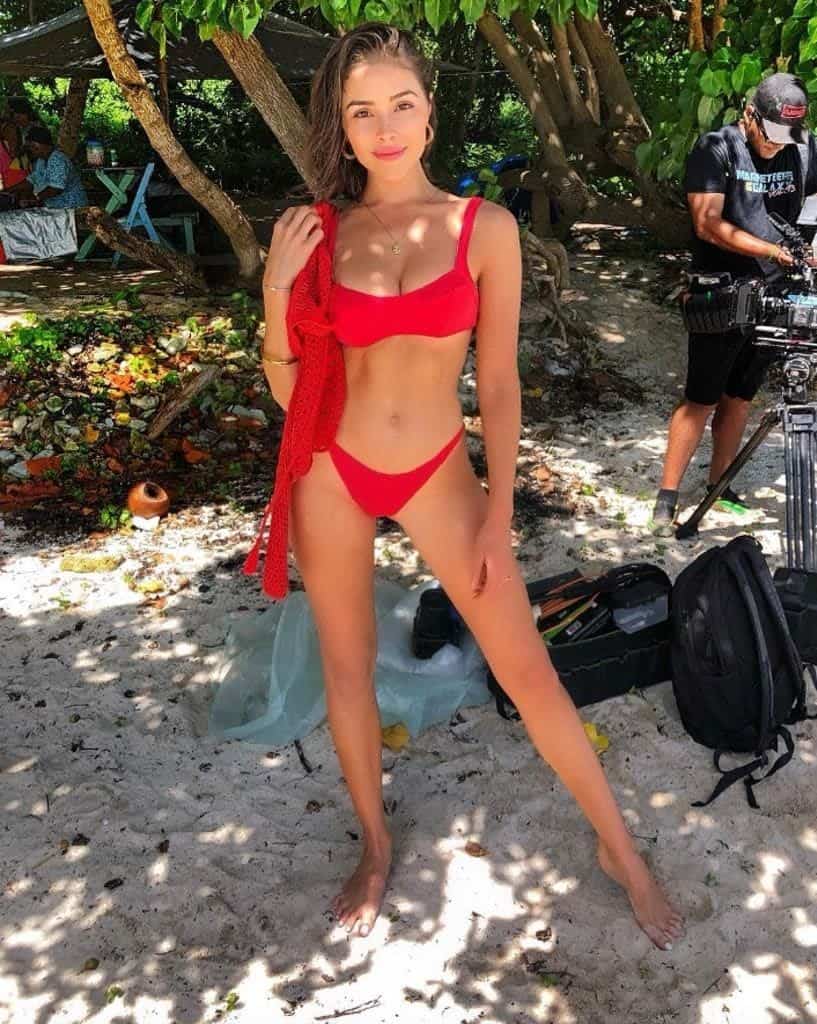 Even though our next babe is a natural-born American, her father is Italian. Besides, she is incredibly beautiful, which is why we included her in our list.
Born in Cranston, Rhode Island, Olivia is one of five children born to Susan and Peter Culpo, who co-owns several Boston restaurants. Olivia graduated from Boston University, and she also used to play the cello in several philharmonic orchestras.
The American multi-talent made her modeling debut in 2010 in cooperation with Maggie, Inc, a Boston modeling agency. Interestingly enough, she won the first beauty pageant she participated in — Miss Rhode Island USA. Soon after that, she won the Miss USA in the summer of 2012.
Speaking of her modeling career, Olivia has modeled for Kipling and L'Oréal. Moreover, she appeared in the 2018 swimsuit issue of Sports Illustrated.
---
Bianca Balti
Supermodel, Actress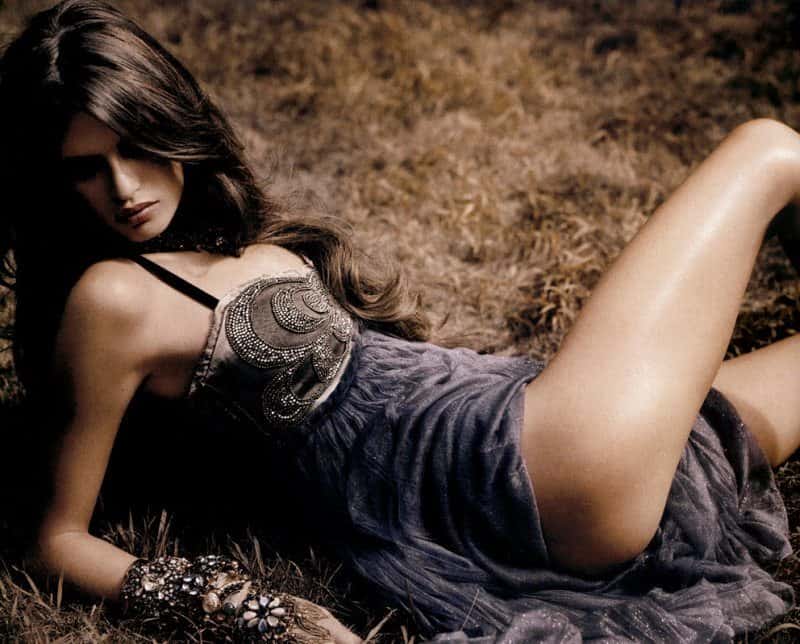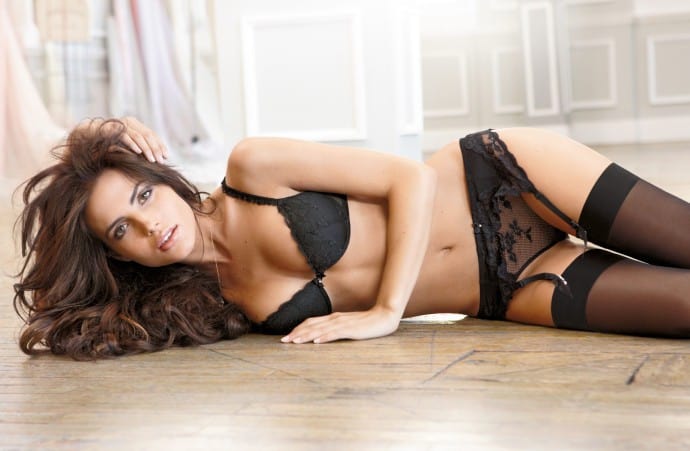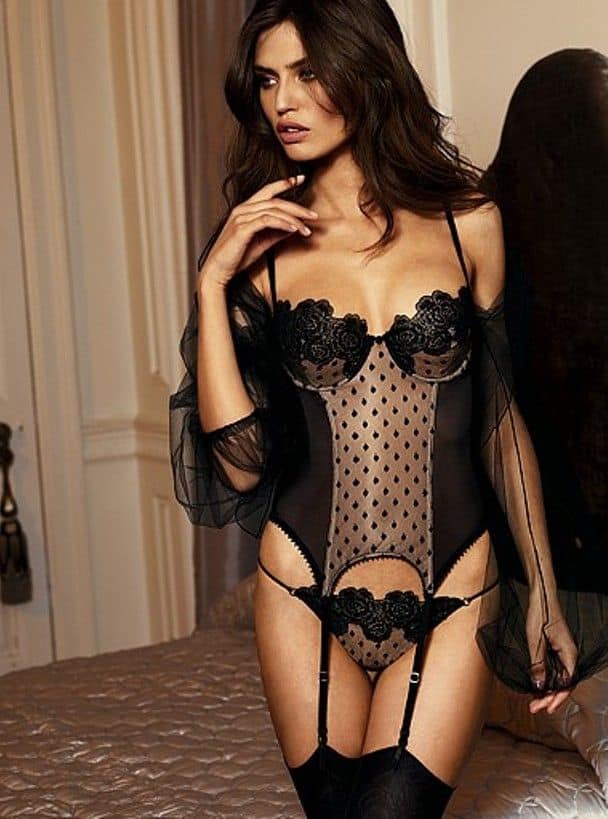 Our previous candidate was truly breathtaking, but we have a long way to go. Thus, we present to you Bianca Balti, a 34-year-old Italian supermodel.
Bianca started out as a cover girl for L'Officiel. From there, she went on to enrich the covers of such magazines as Marie Claire, Playboy, Vogue, and Harper's Bazaar.
Moreover, her campaigns include Paco Rabanne, Rolex, D&G, and Donna Karan. Actually, the list is much longer, which only proves why Bianca is called a supermodel.
Bianca also played the role of an exotic dancer in the movie Go Go Tales. Interestingly enough, in 2012, she joined the Italian legend Monica Bellucci as the new face for D&G.
---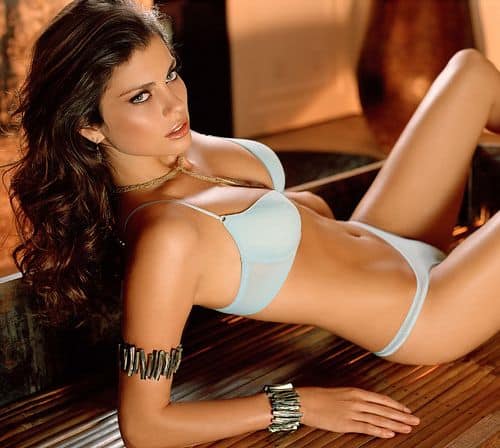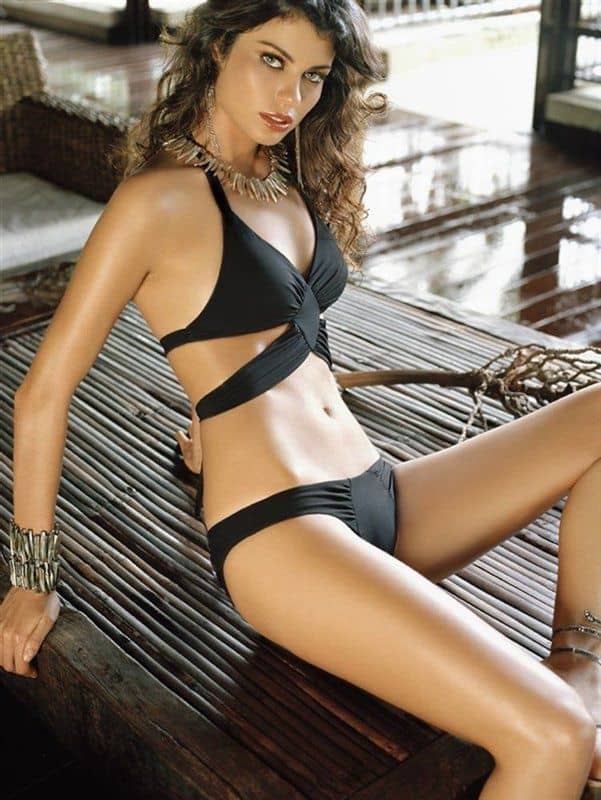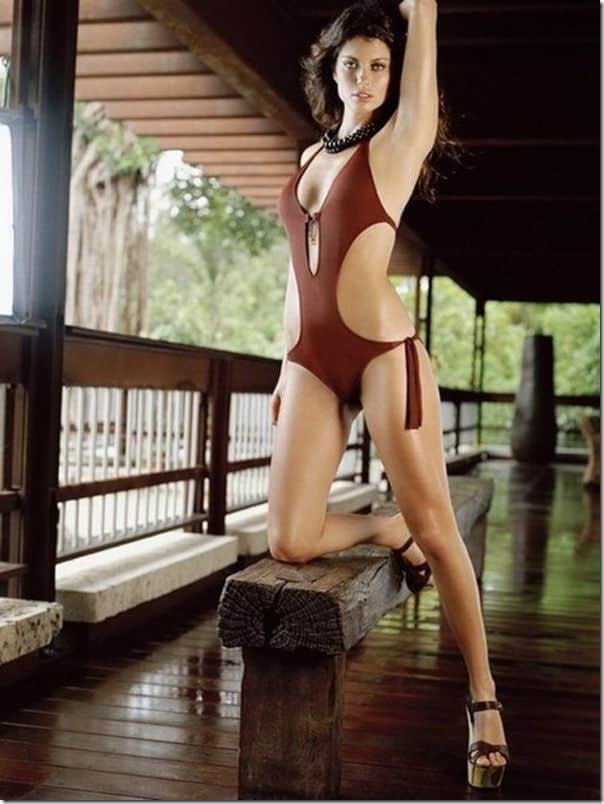 Next, we have another babe of Italian descent, who was born in Brazil. So far, we've come under the impression that many of the world's beautiful women are somehow related to Italy.
The 36-year-old Fabiana Tambosi is a cosmetics model. She is famous for her work with such brands as Elizabeth Arden, Sephora, and Clarins.
Fabiana is an only child. Despite that, she is very sociable. She has been friends with Aline Nakashima and Michelle Alves for years. Moreover, the three models also used to share a flat.
Aside from being a cosmetics model, Fabiana also appeared in a Victoria's Secret catalog. Furthermore, she was also a La Vie en Rose lingerie model in 2012.
---
Elisabetta Gregoraci
TV personality, Actress, Fashion Model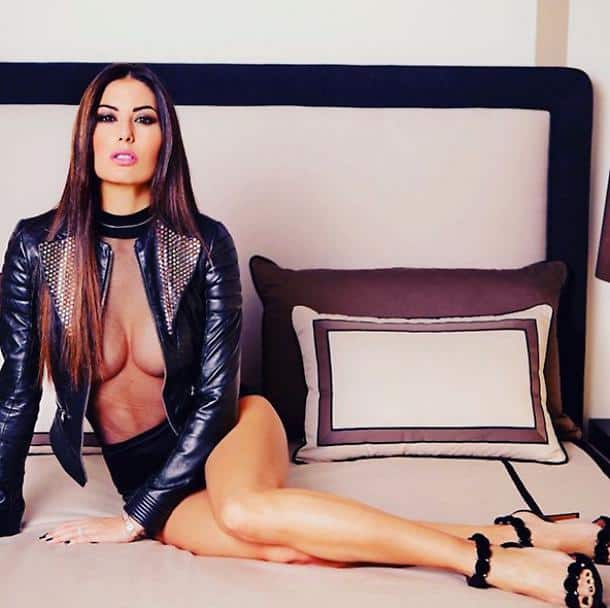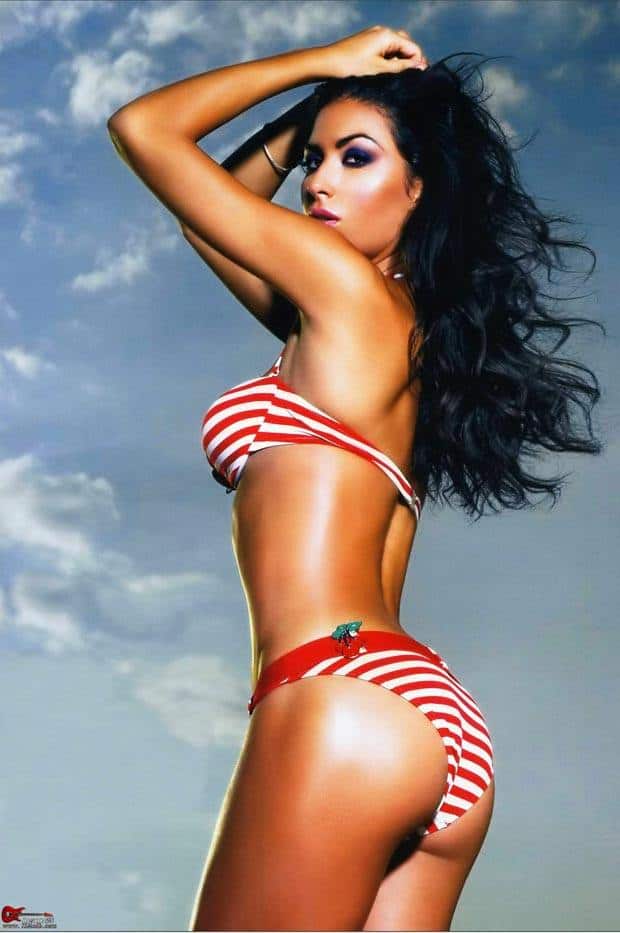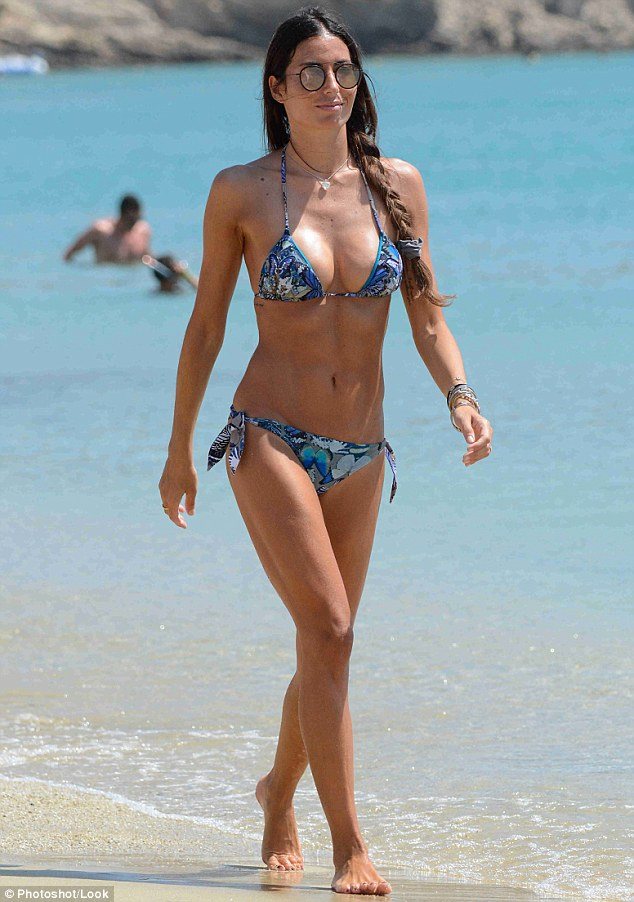 Elisabetta is another beauty who found her way to our list of the hottest Italian women. The 39-year-old model and TV presenter comes from Soverato, Italy.
Elisabetta started out quite young, when she was only six. However, she made her first debut at 17, when she won the title of Miss Calabria. Soon after that, she took the 24th place in the finals of Miss Italy. Despite her ranking, she won the title of Miss Smile.
Aside from being a model, Elisabetta is also a professional dancer. In fact, she graduated from the IALS National Center of Modern Dance. From there, she went on to appear in various Italian TV shows, such as Ciao Darwin.
Elisabetta is no stranger to acting as well, as she has starred in eight movies and four TV series. Also, throughout her career, she has showcased her beauty in the advertising campaigns for such brands as Goodyear, Fanta, and Wind.
---
Madalina Diana Ghenea
Actress, Model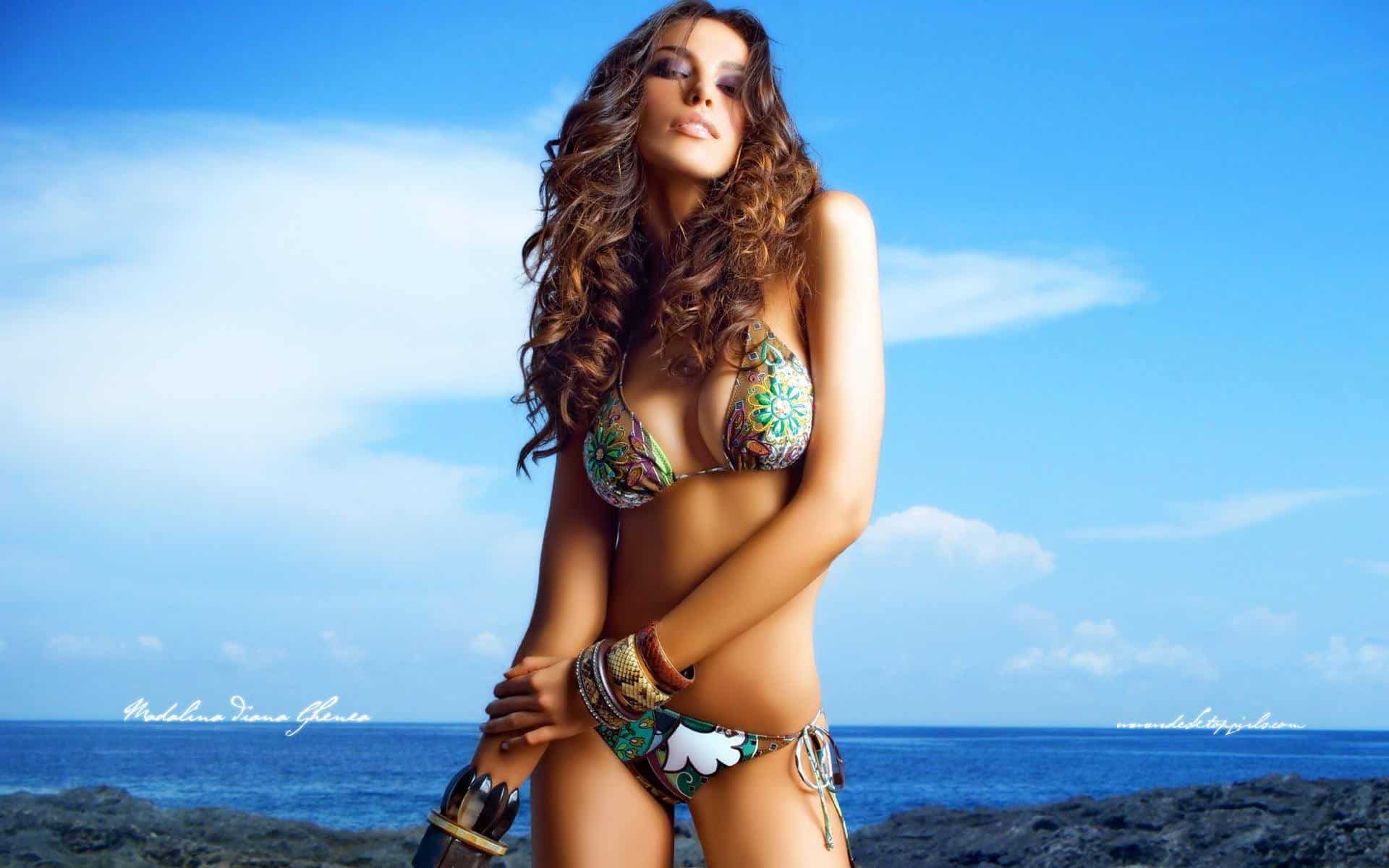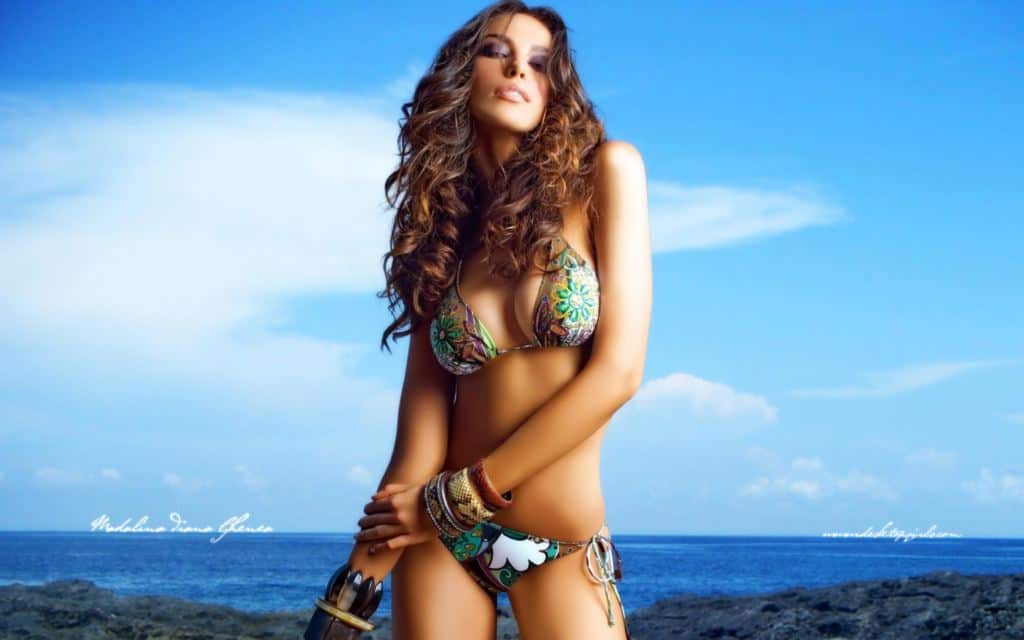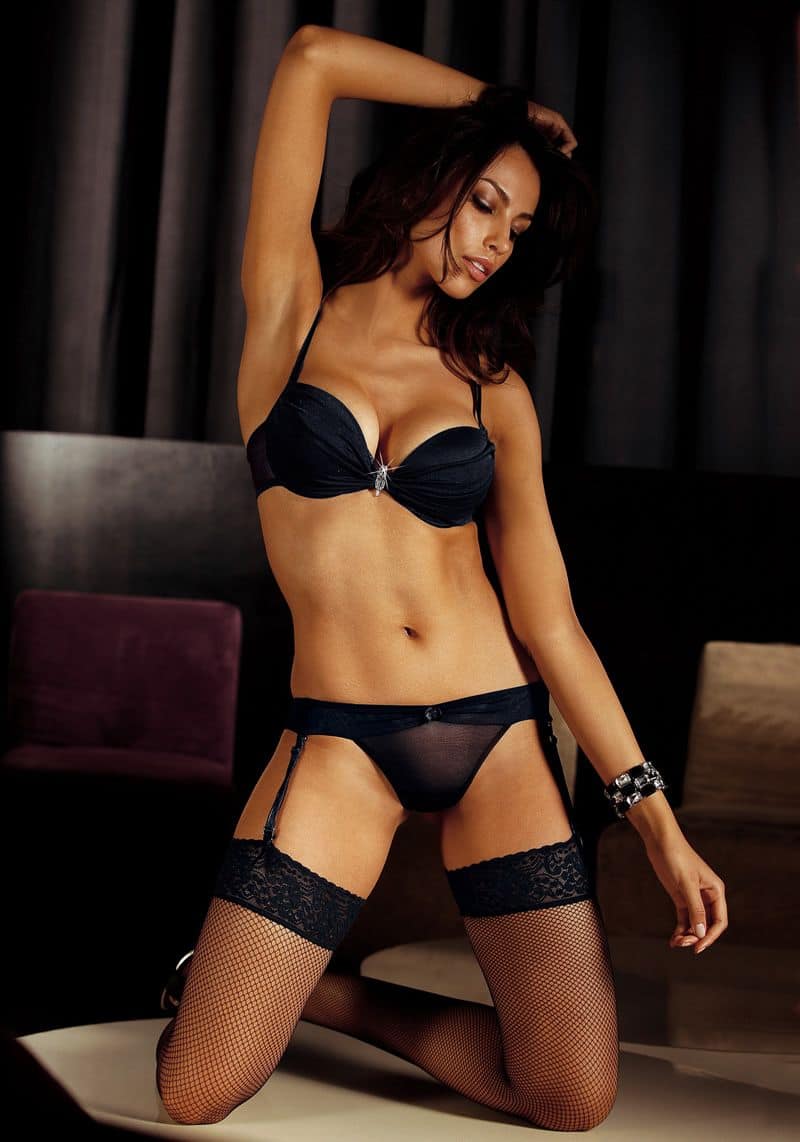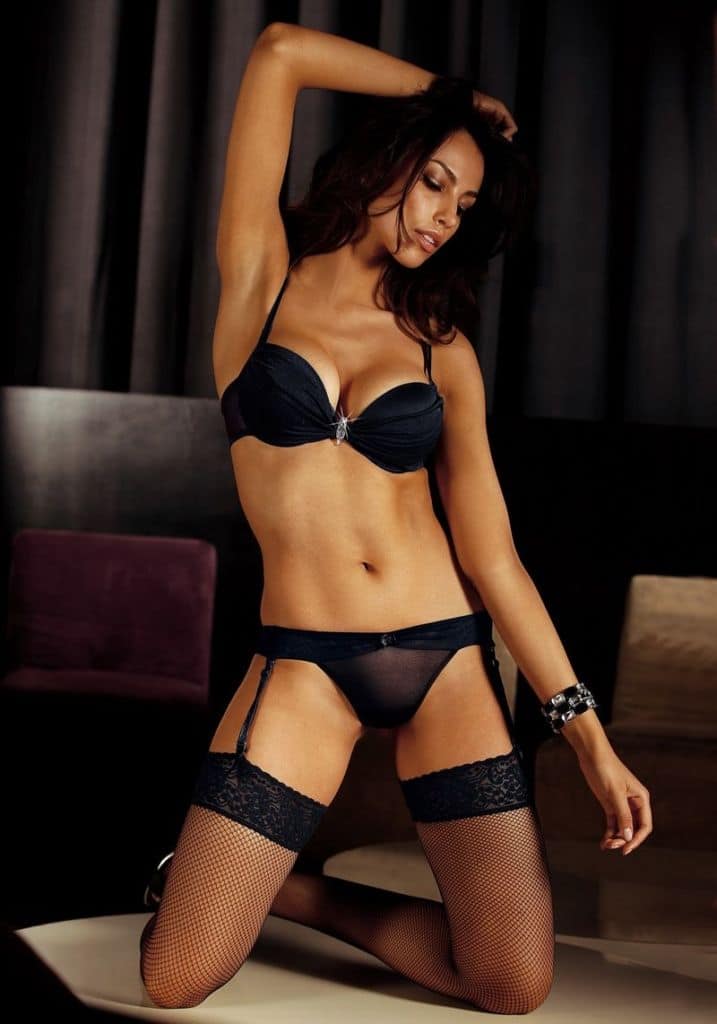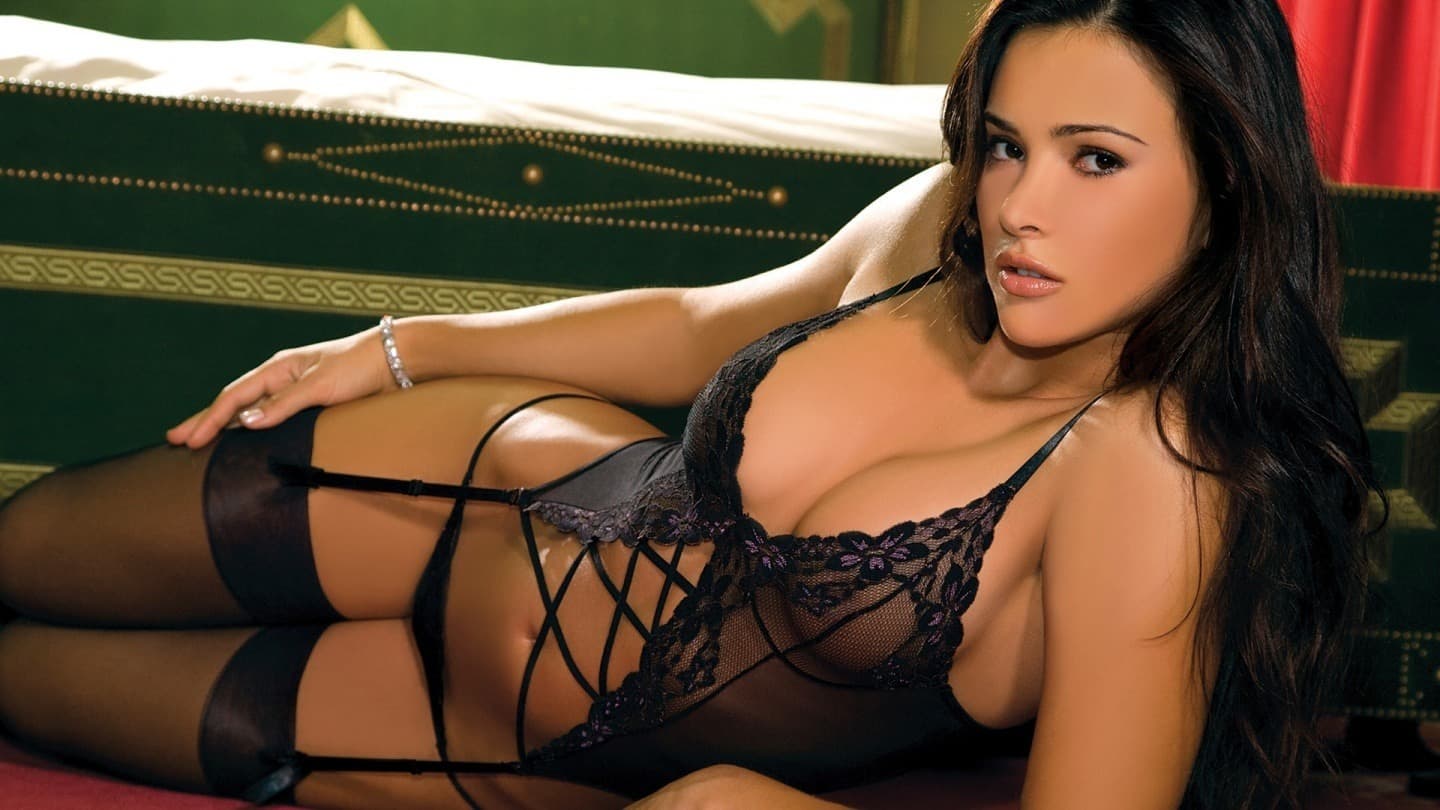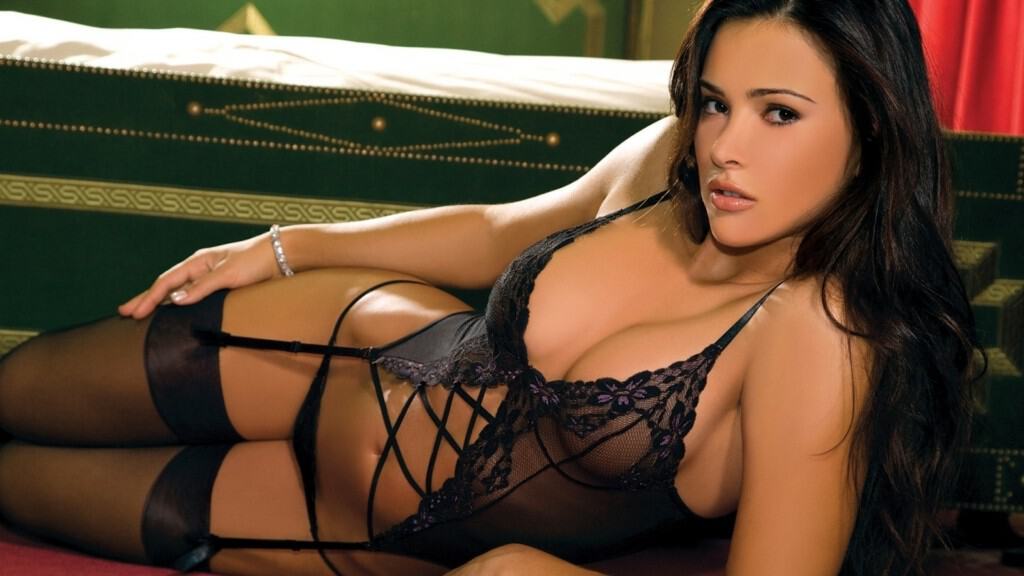 Even though our next hottie is not a natural-born Italian, she has been a part of the Italian entertainment industry since age 15. The 31-year-old model and actress was born in Romania.
Mădălina studied ballet and piano for seven years in her native Romania. Then, she moved to Milan to take part in a fashion show organized by Gattinoni, an Italian fashion house. To support herself, she worked mostly as a housemaid at various homes.
The year 2007 saw Mădălina appear in a music video for Eros Ramazzotti's song Il tempo tra di noi. A year later, she flaunted her looks in a Peroni calendar. Her appearance in a TV commercial for the telephone company 3 Italia soon made her their endorser.
Mădălina made her acting debut in Il soliti idioti, a movie by Enrico Lando. Other notable movies include Razza Bastarda and Zoolander 2.
---
Giorgia Palmas
Model, TV Personality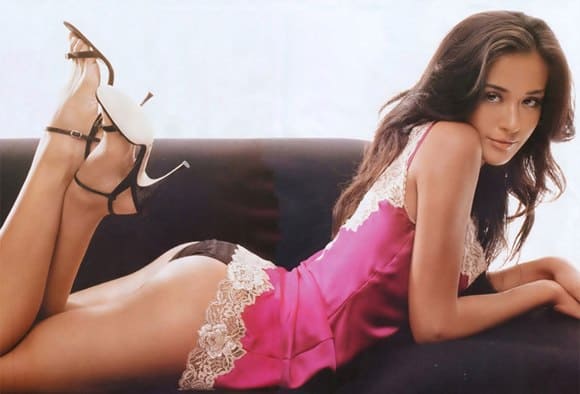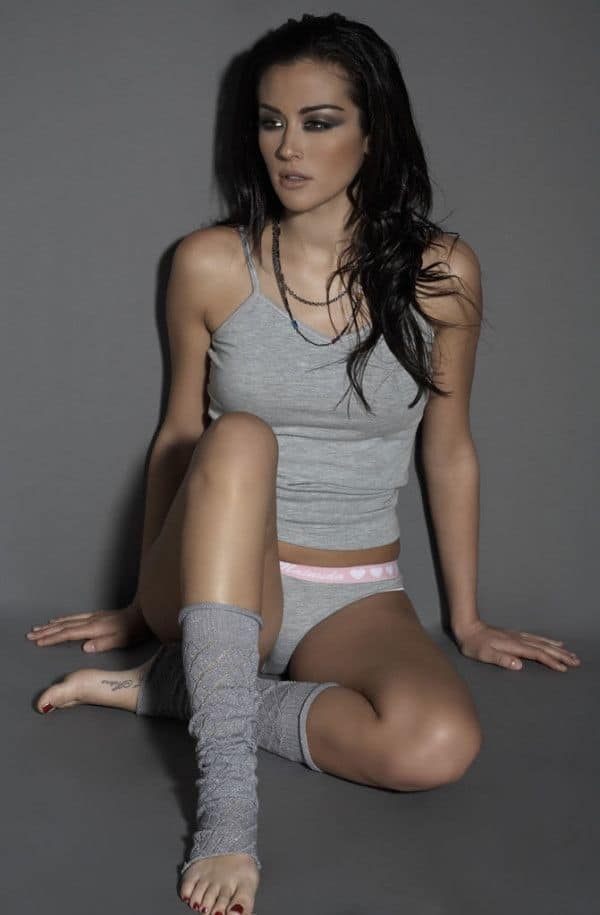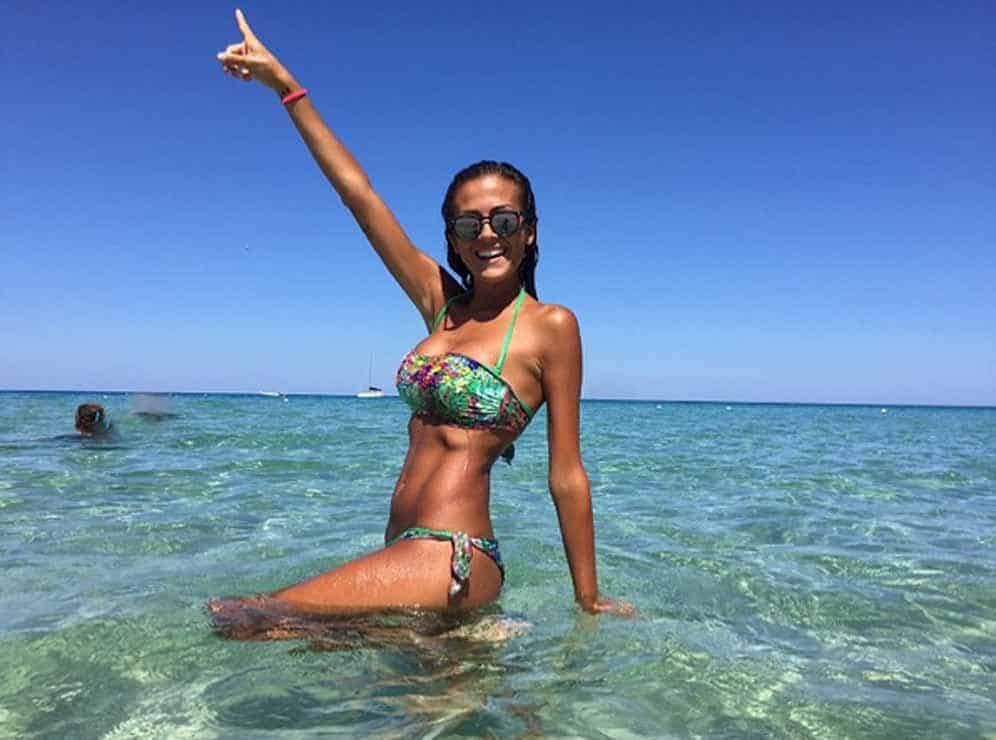 Hailing from Cagliari, we have Giorgia Palmas, a 36-year old Italian model and television personality. She is best known for appearing on Striscia la notizia, a satirical television show.
In 2000, Giorgia entered the London Miss World competition, as the first runner-up to Miss India. A year later, she made her first TV appearance in 125 million caz..te, a TV show hosted by Adriano Celentano.
Then, in 2002, her popularity skyrocketed when she appeared on Striscia la notizia. She secured her place in the show for the next two seasons. Moreover, she was a contestant in a TV show Isola Dei Famosi, where she subsequently won.
Aside from her TV appearances, Giorgia has showcased her beauty on the covers of magazines, as well as in several underwear catalogs.
---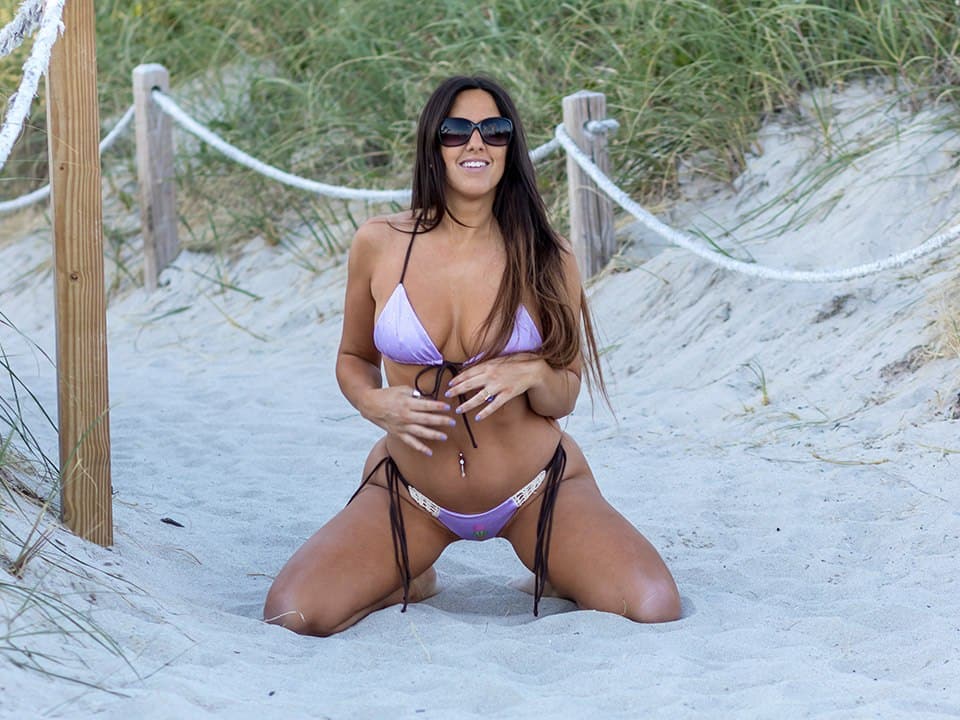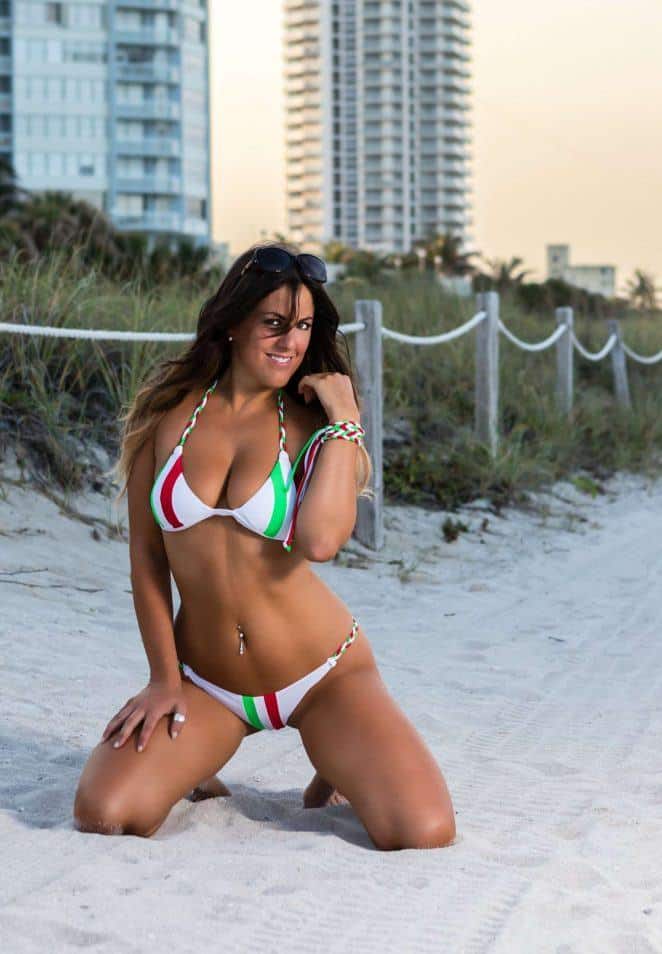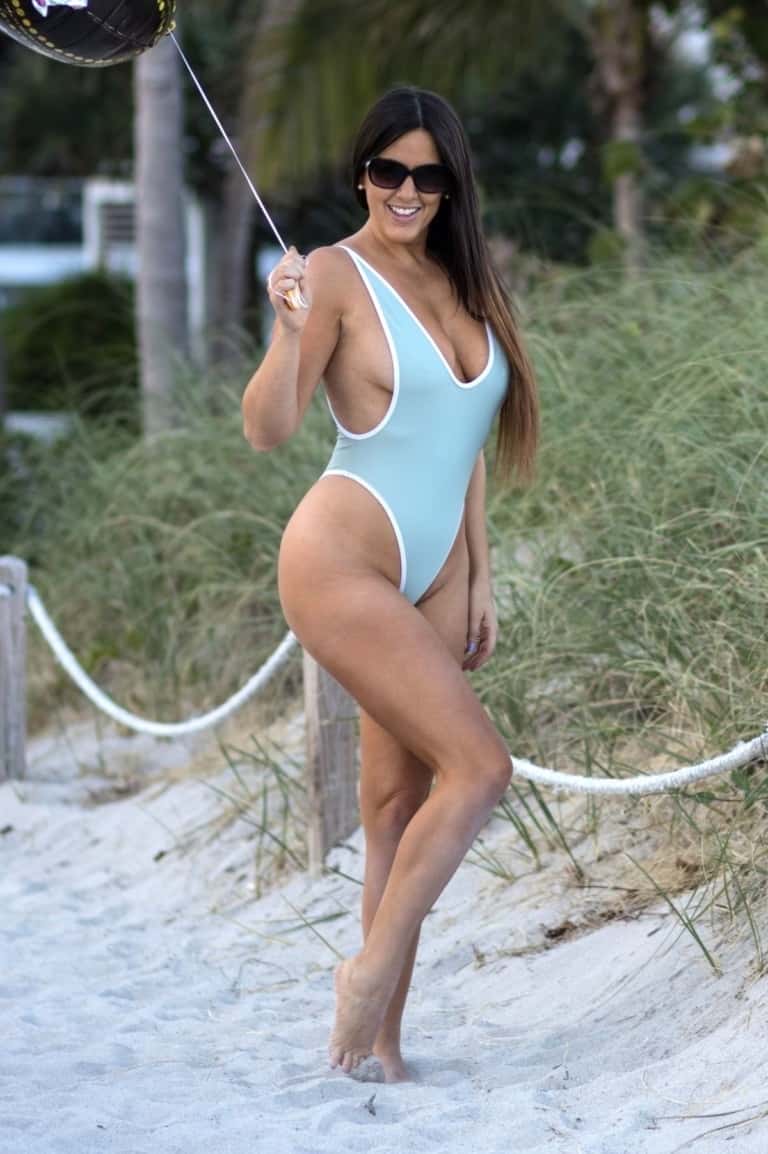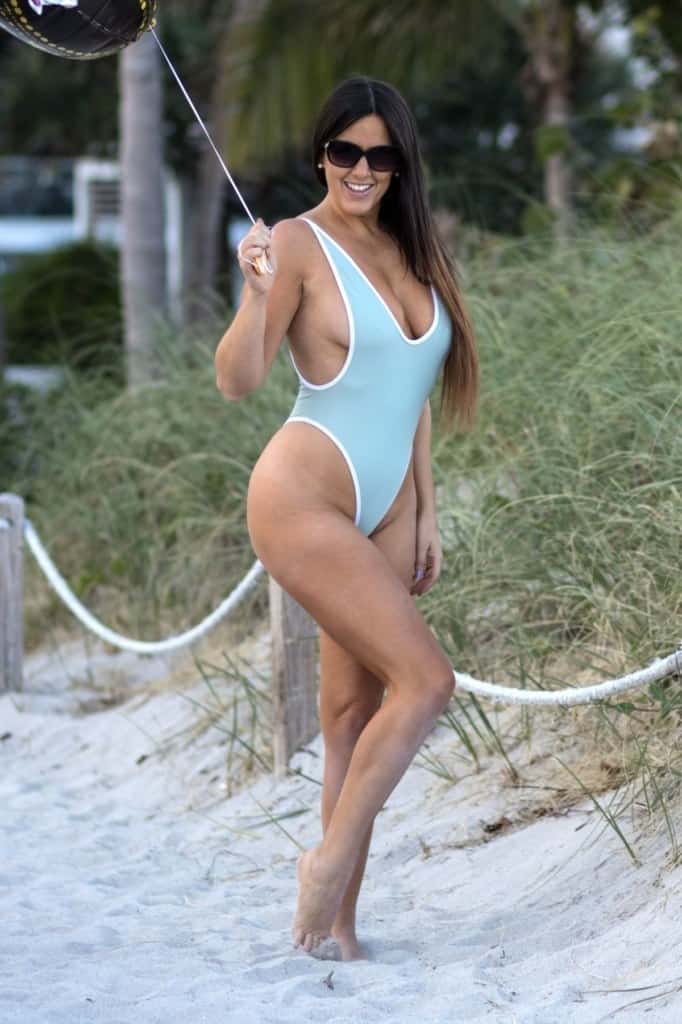 Another superb addition to our list of hot Italian women is 36-year-old Claudia Romani. The brunette bombshell is an international model, currently residing in Miami, Florida.
Toward the end of her teenage years, Claudia left her home in L'Aquila and moved to Denmark. In addition to that, she also studied in England.
Claudia boasts a thick modeling portfolio, having appeared in such magazines as Maxim, FHM, and Cosmopolitan. Moreover, she works for Miami Life Magazine as a model consultant.
Claudia has also made notable appearances in commercials for Toyota, Ford, and Samsung. It's no wonder then that FHM Denmark voted her the third Sexiest Woman of the World. In addition to that, she was also voted Miss Internet and included on the list of 10 Most Beautiful Italian Women.
---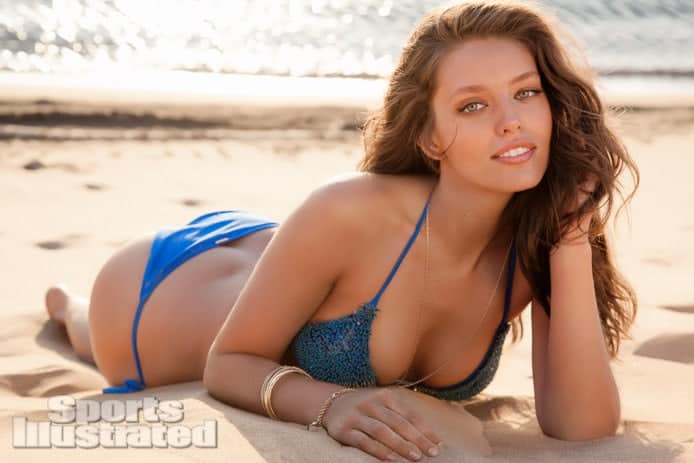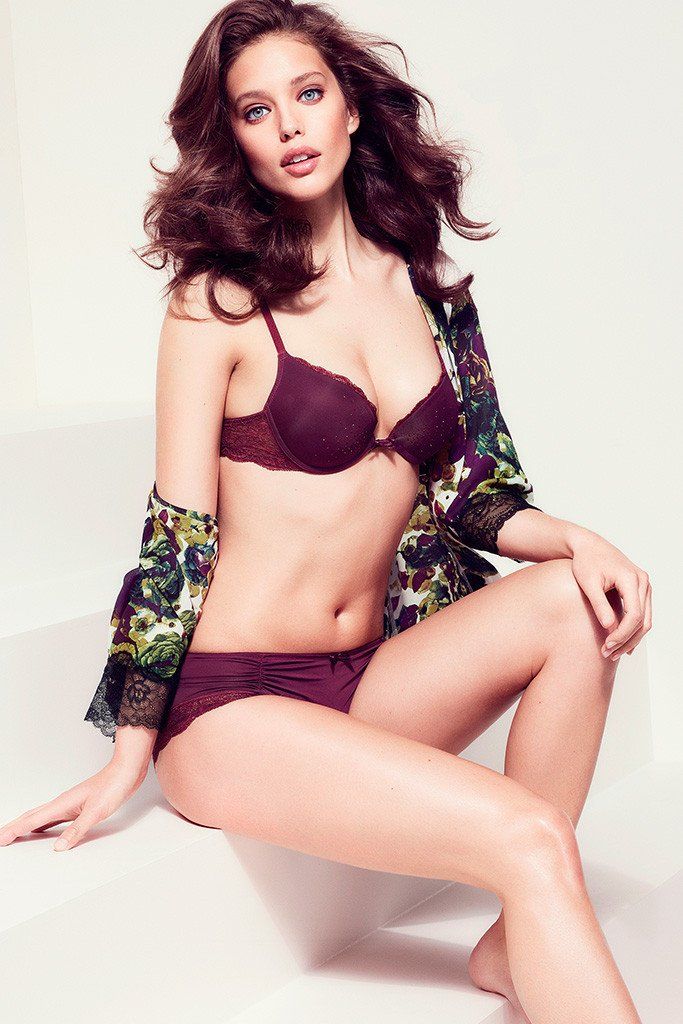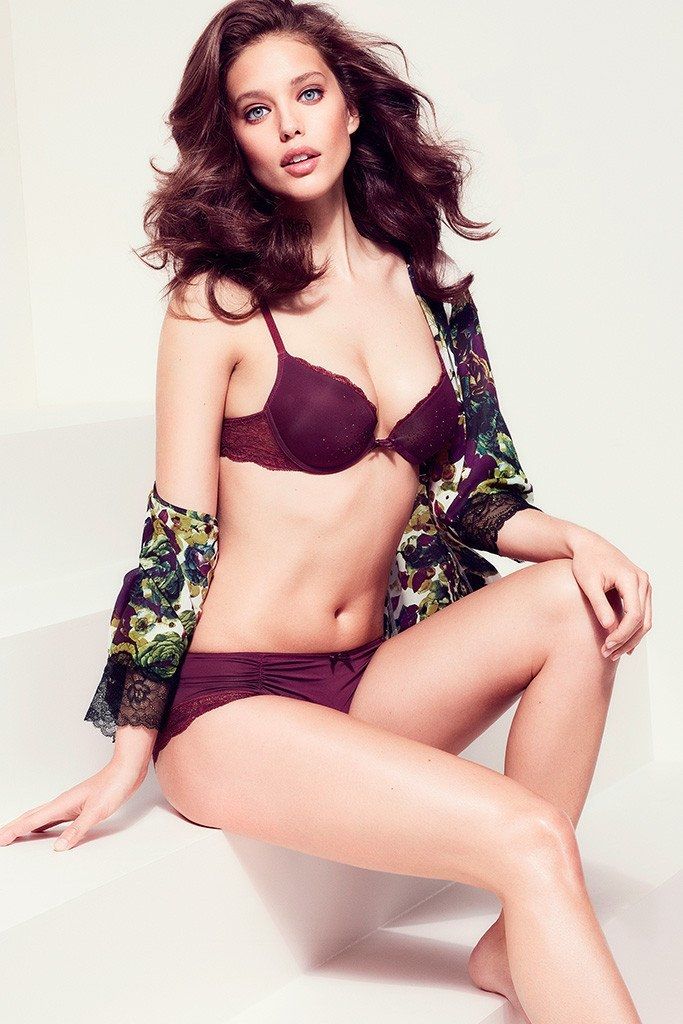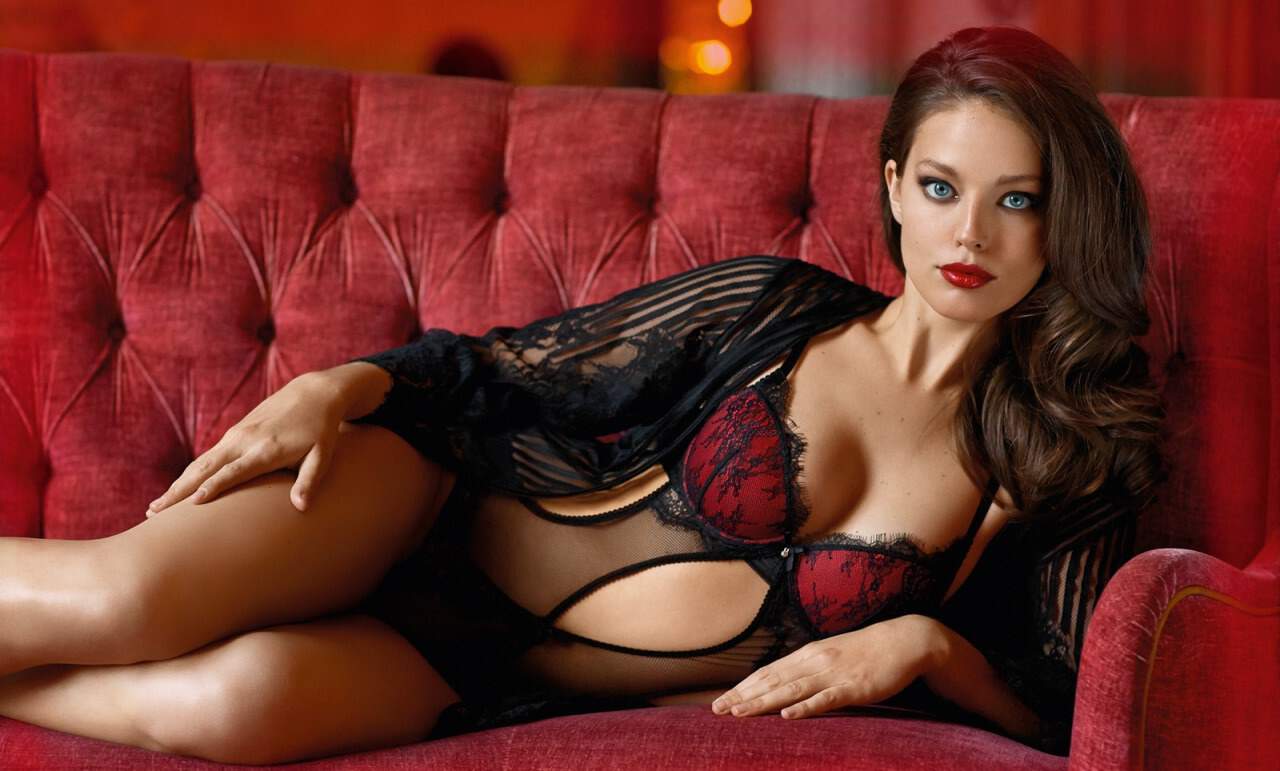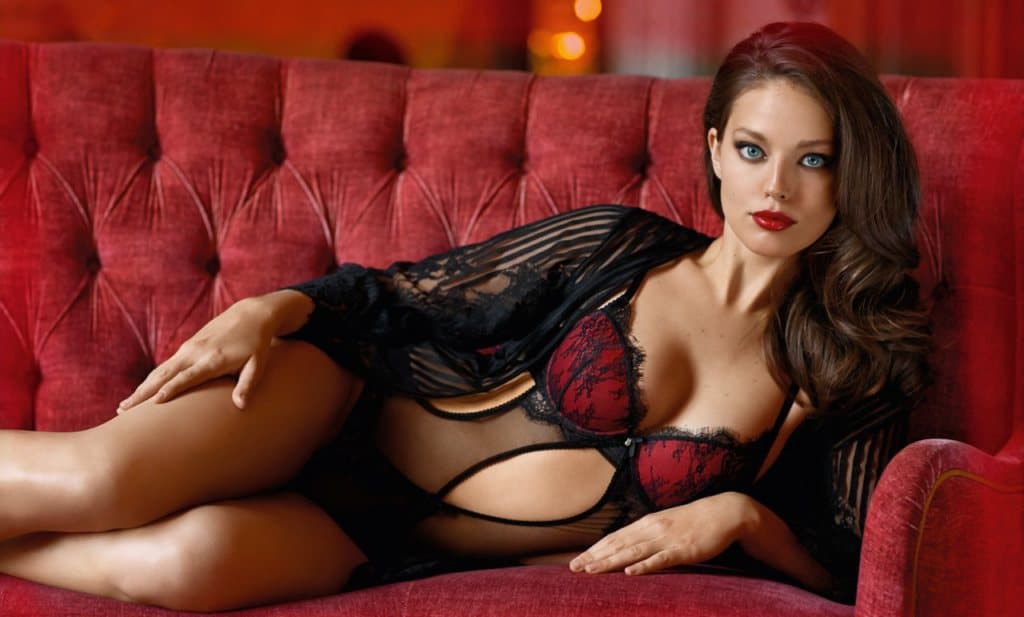 Another proof that Italian beauty is taking over the world is Emily DiDonato, a stunning American model. In fact, she is the perfect combination of Irish, Native American, and Italian ancestry.
At the tender age of 10, Emily was discovered by a modeling agent named Tina Kiniry. Around seven years later, in 2008, Tina introduced her to Request Model Management. Soon after, Emily became the face of Guess? clothing, as well as a Ralph Lauren model.
Emily has worked for Maybelline New York and Victoria's Secret, among others. Furthermore, she also lent her beauty to a 2013 swimsuit issue of Sports Illustrated.
Moreover, she appeared in over 15 advertising campaigns. However, Emily has admitted that she would like to become an actress one day.
---
Elena Santarelli
model, TV personality and actress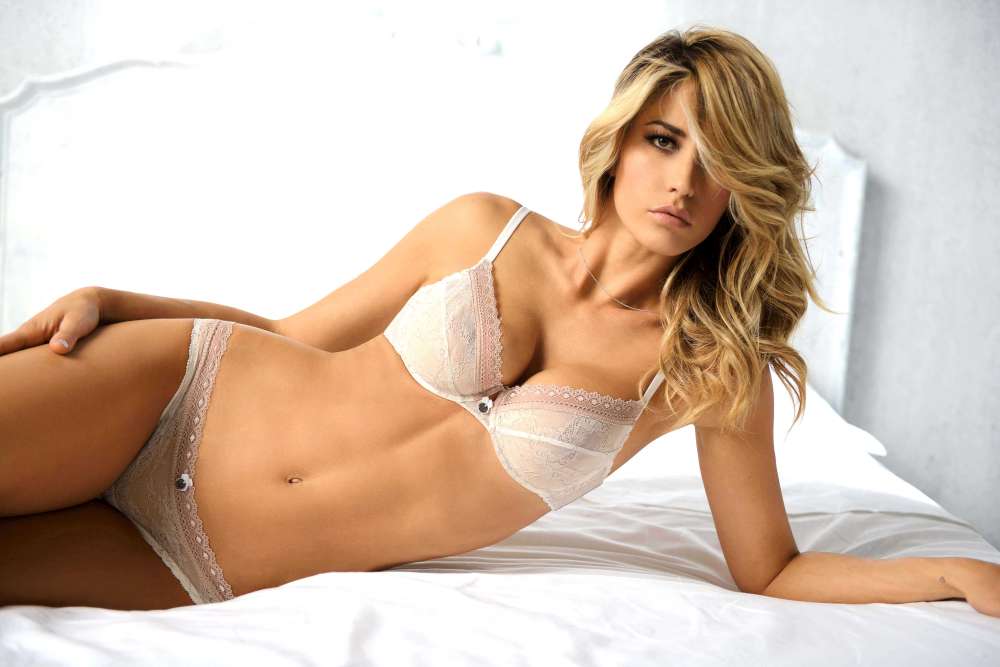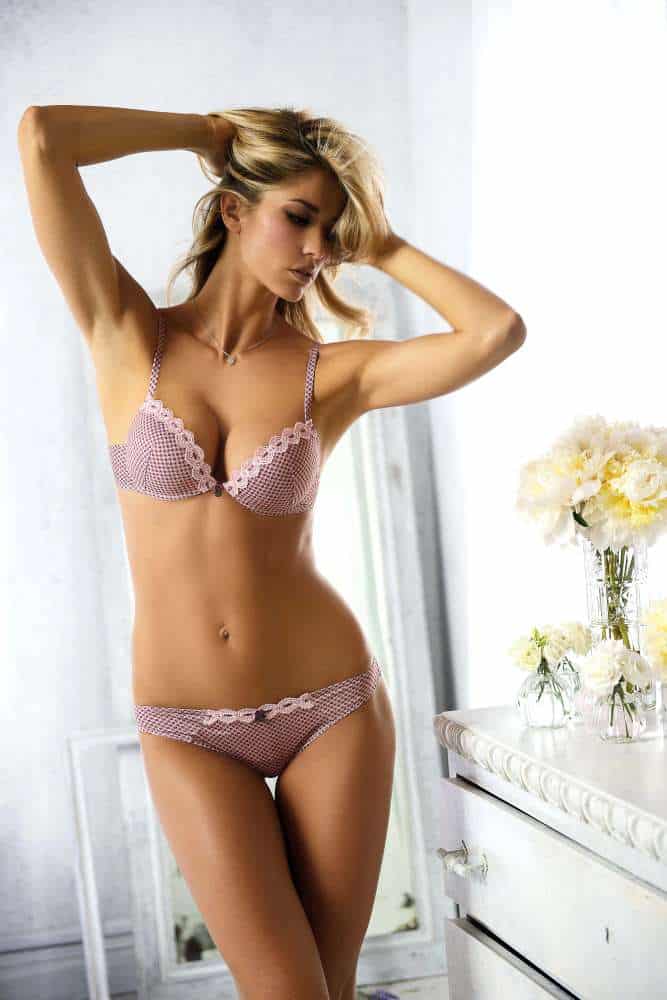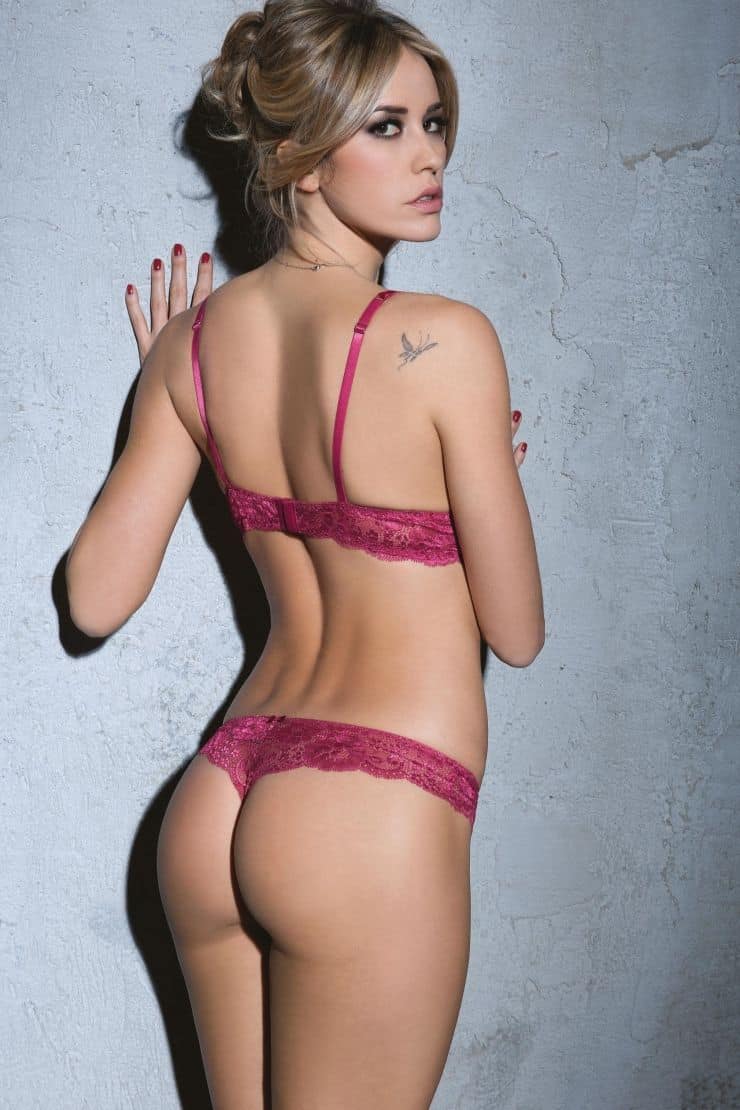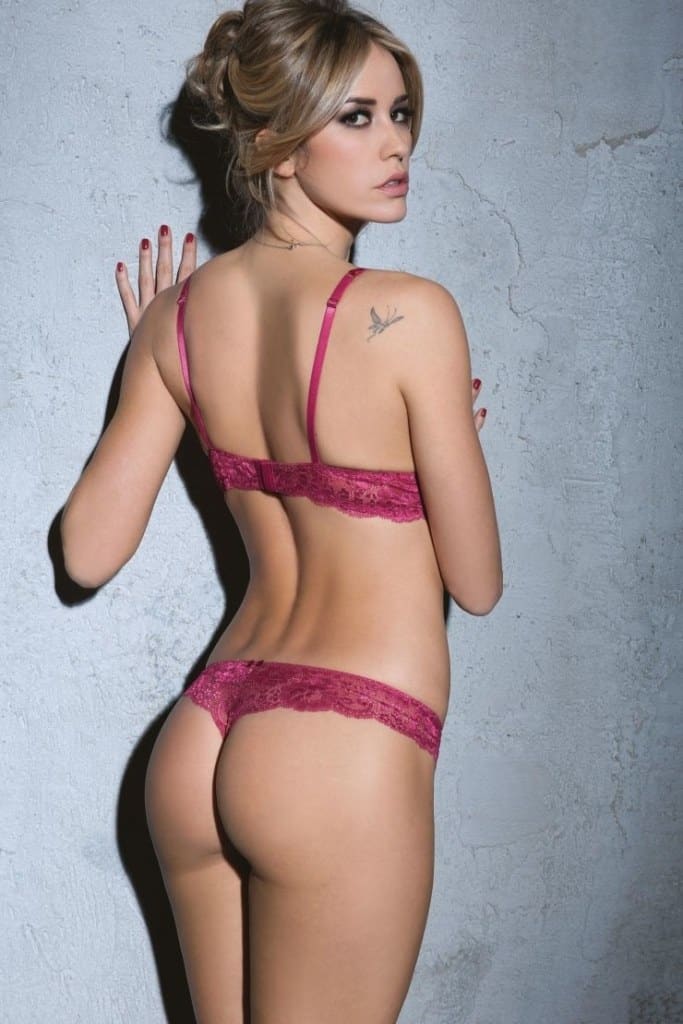 Let's take a break from brunettes for a moment and focus on another blonde Italian babe. This time, it's Elena Santarelli, a captivating 37-year-old model and TV personality.
Elena made her television debut in L'eredità, an Italian quiz show. Later on, she became a host for Stadio Sprint, a sports program. What's more, 2005 saw her as one of the participants of the Italian reality show called L'Isola dei Famosi.
She has also adorned the pages of calendars and magazines. In fact, she has the perfect height for modeling. It's no wonder then that such names as Giorgio Armani and Laura Biagiotti have chosen to work with her.
Elena is also an actress and has landed roles in various TV series and movies.
---
Cristina Chiabotto
TV Presenter, Model, Showgirl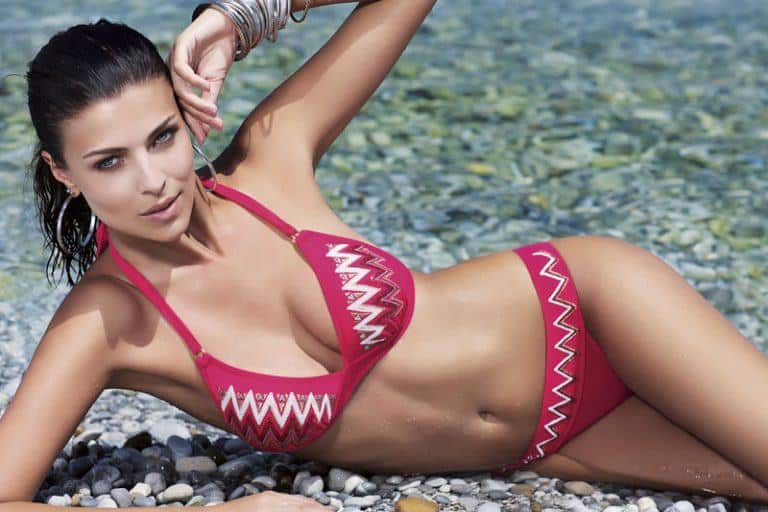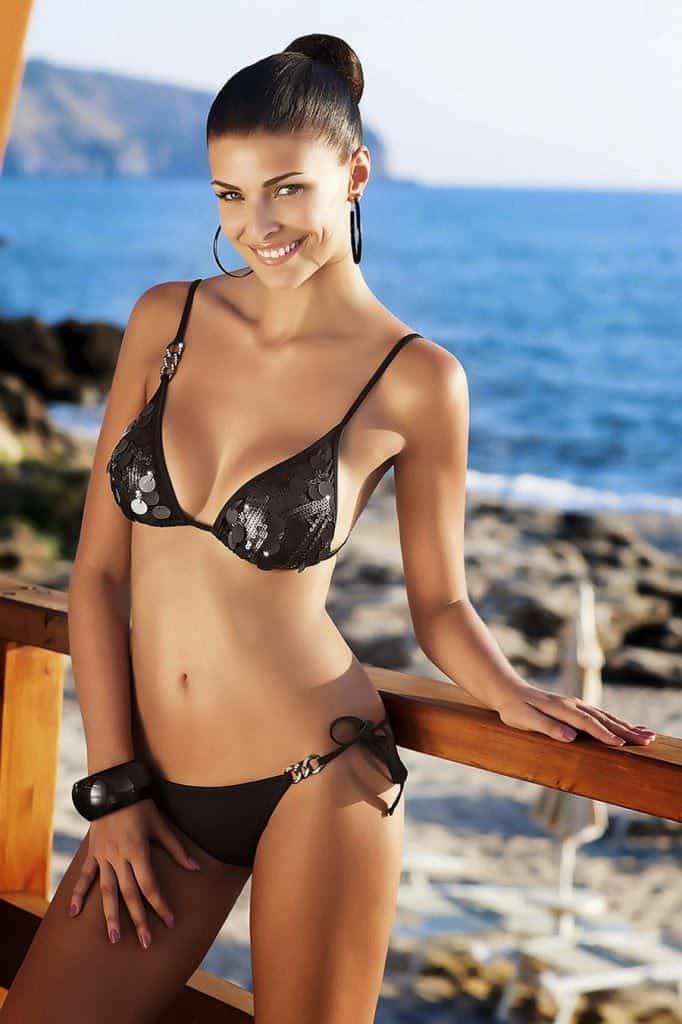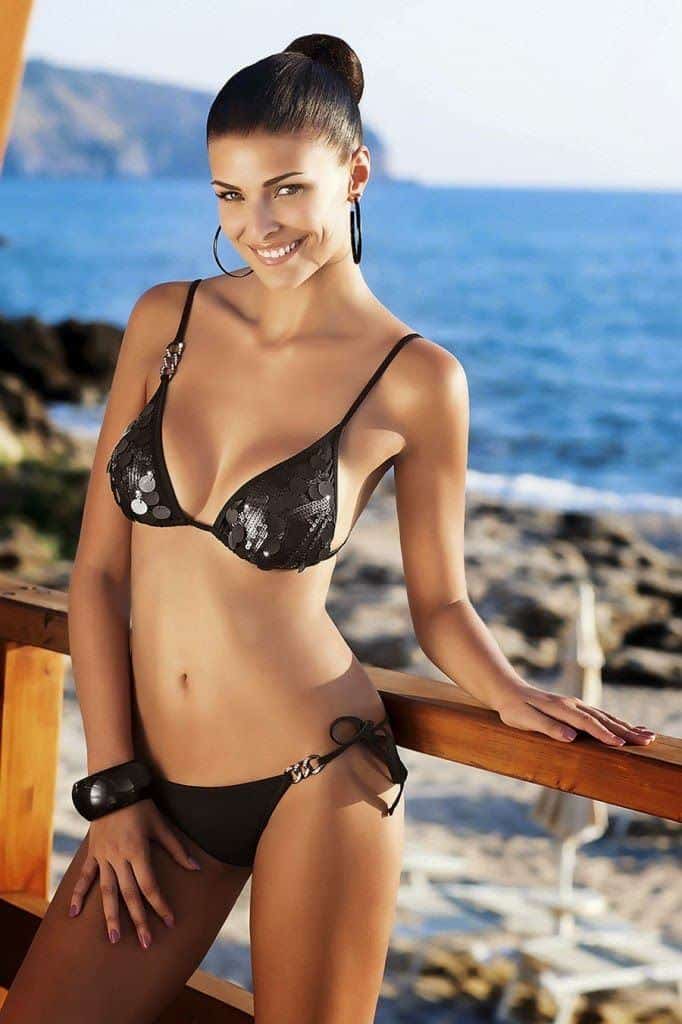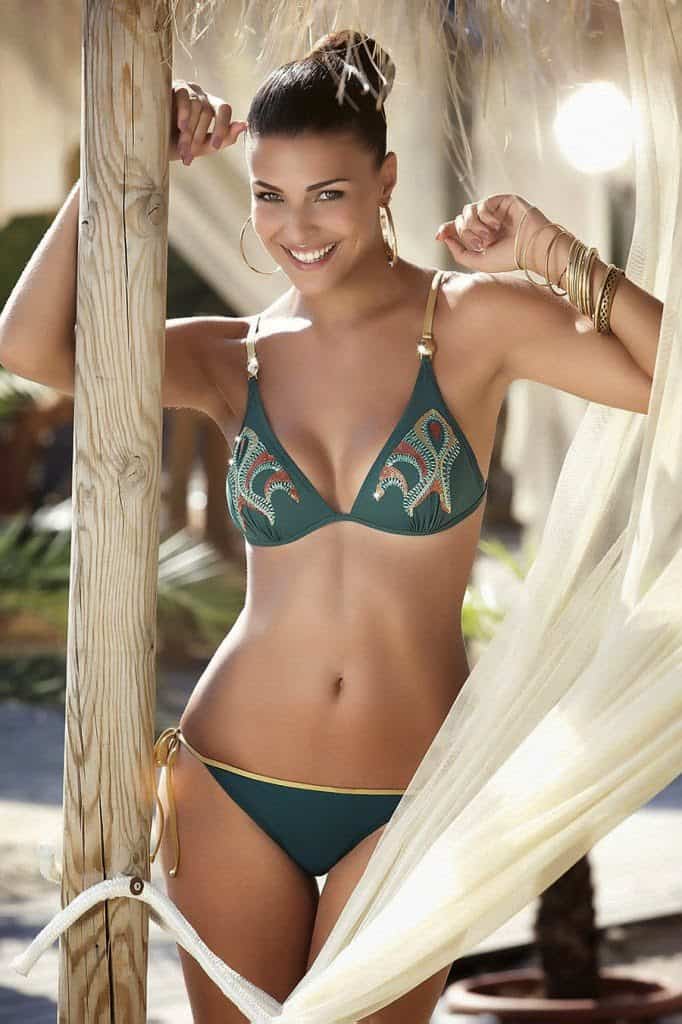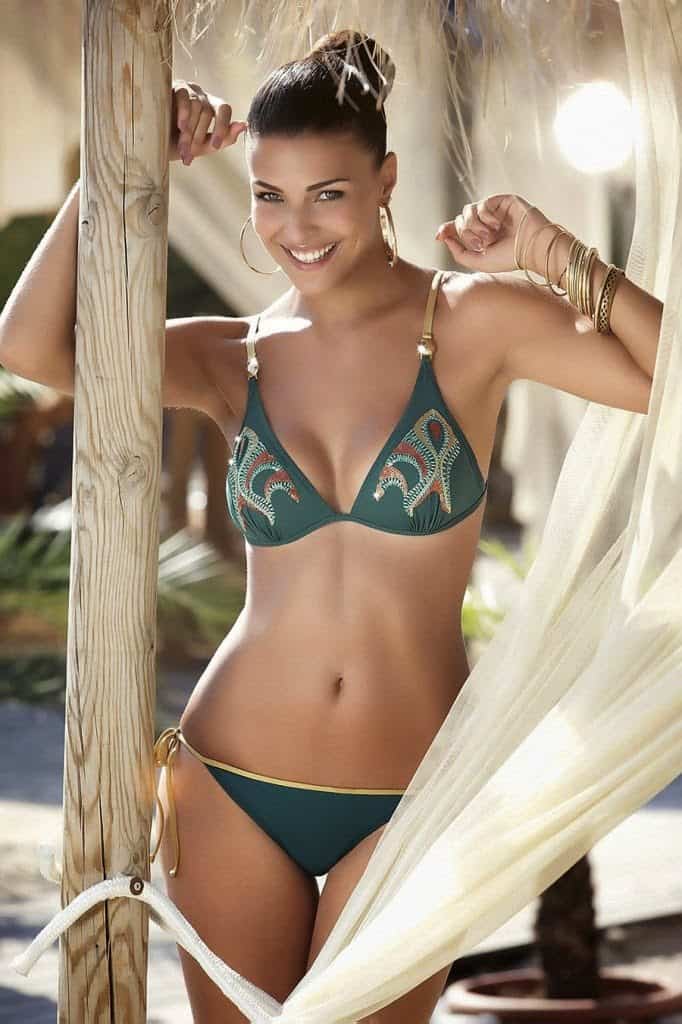 Joining our list of hot Italian women is the gorgeous 32-year-old model Cristina Chiabotto. This stunning brunette is also a showgirl and a TV presenter. She currently works for Juventus Channel.
Cristina was born in Moncalieri, Italy. At 18, she won Miss Italia and soon landed a job at RAI, an Italian broadcasting company. After her small role in Zecchino d'Oro, she went on to win Ballando con le stelle, a dance competition.
The year 2006 saw her joining the cast of Le Lene, taking the seat of Alessia Marcuzzi. Two years later, she hosted the Italian version of the reality show Real TV. As of 2013, she has starred in over twenty TV shows.
Cristina also had a short career as a theater actress and a radio personality. She has also been the face of various advertising campaigns for brands such as Deborah, Lotto, and Facco Corporation.
---
Giusy Buscemi
Actress, Model, Beauty Queen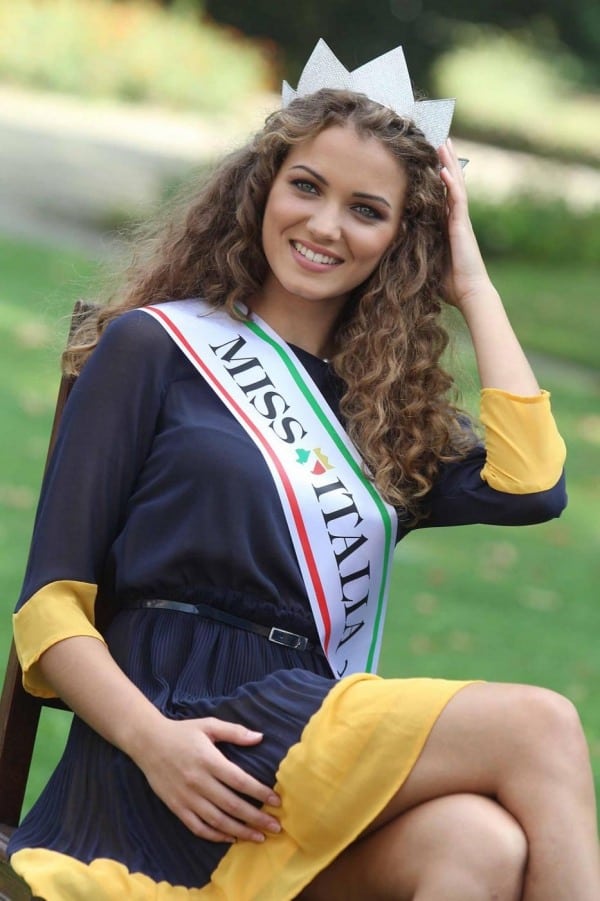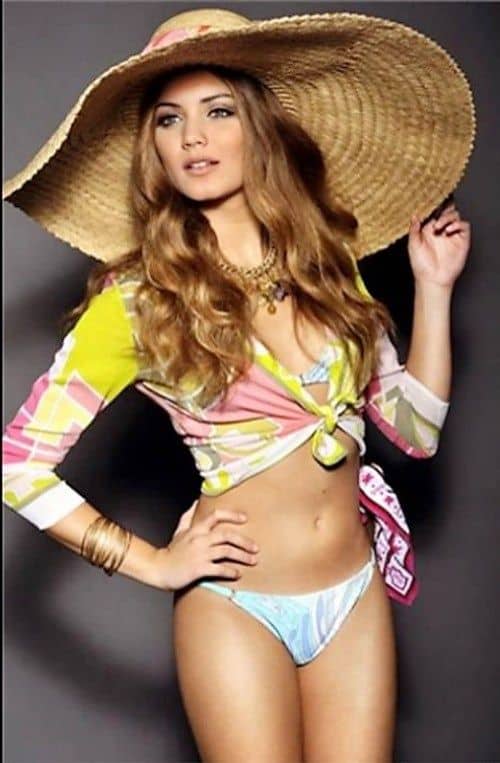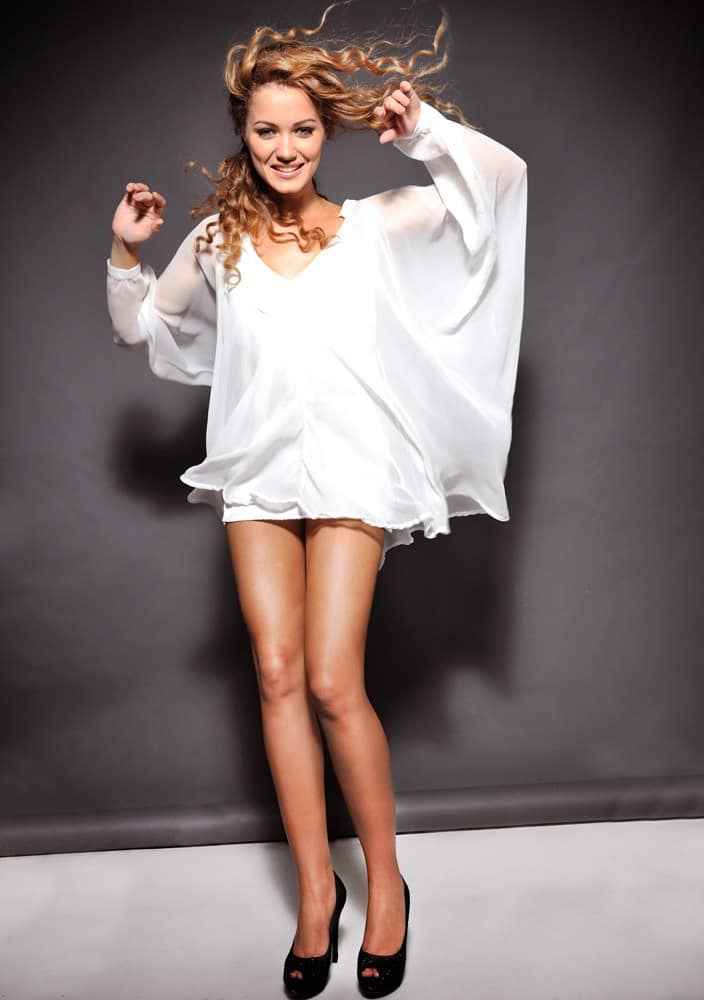 Perhaps one of the youngest models on our list, the 25-year-old Giusy Buscemi is a marvel to look at. She is an actress and a former model.
She finished high school in Menfi. Then, she enrolled at the Faculty of Literature, Music and Performing Arts in Rome.
In September 2010, she won the national beauty pageant, and two years later, she became Miss Italy. The title also helped her debut as an actress in the movie Baci salati. From there, she went on to star in several other movies such as Nero infinito and Fratelli unico.
Aside from movies, the curly-haired babe was also cast in several TV series. She landed her most prominent role in Il Paradiso delle signore. In fact, she appeared in 40 episodes.
---
Alice Taticchi
Fashion Model, Beauty Queen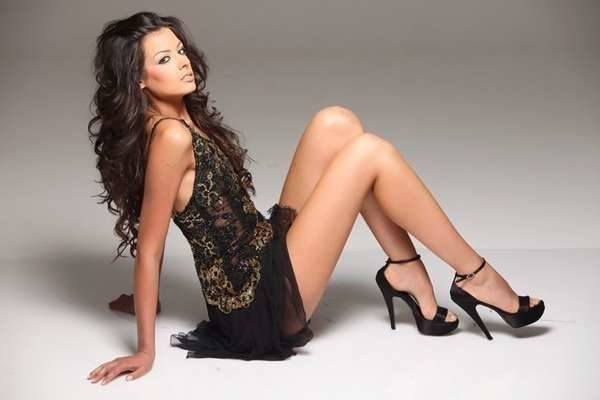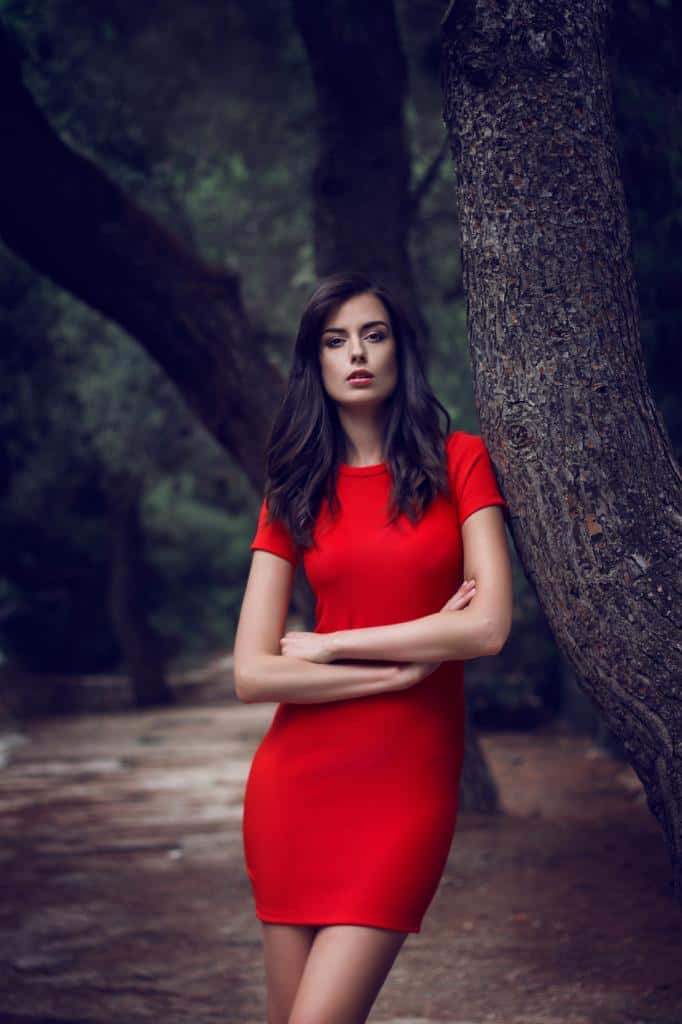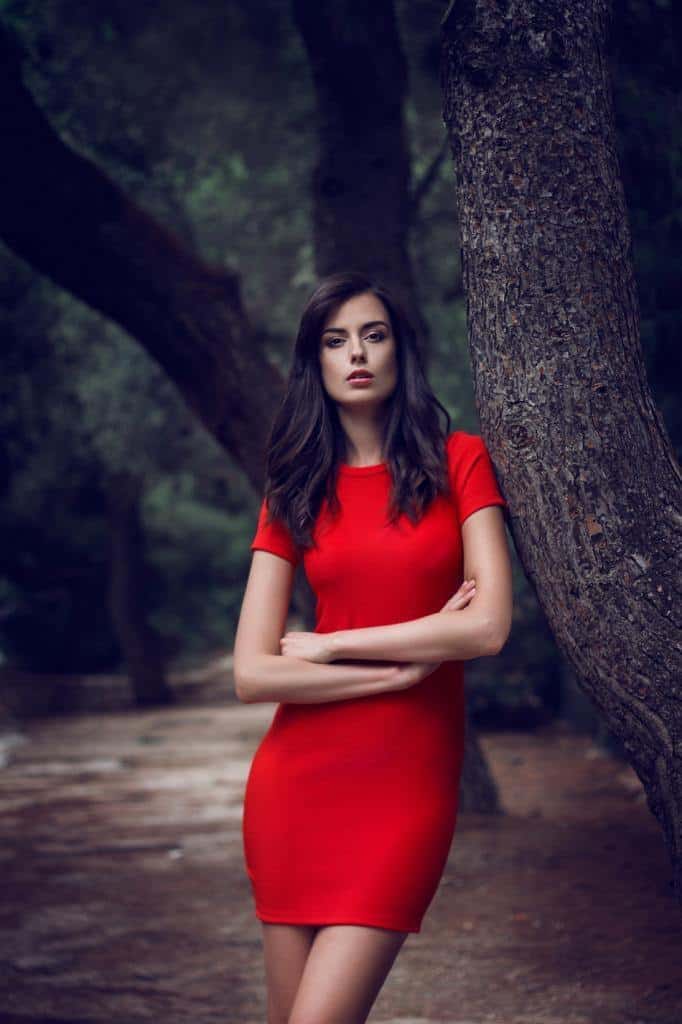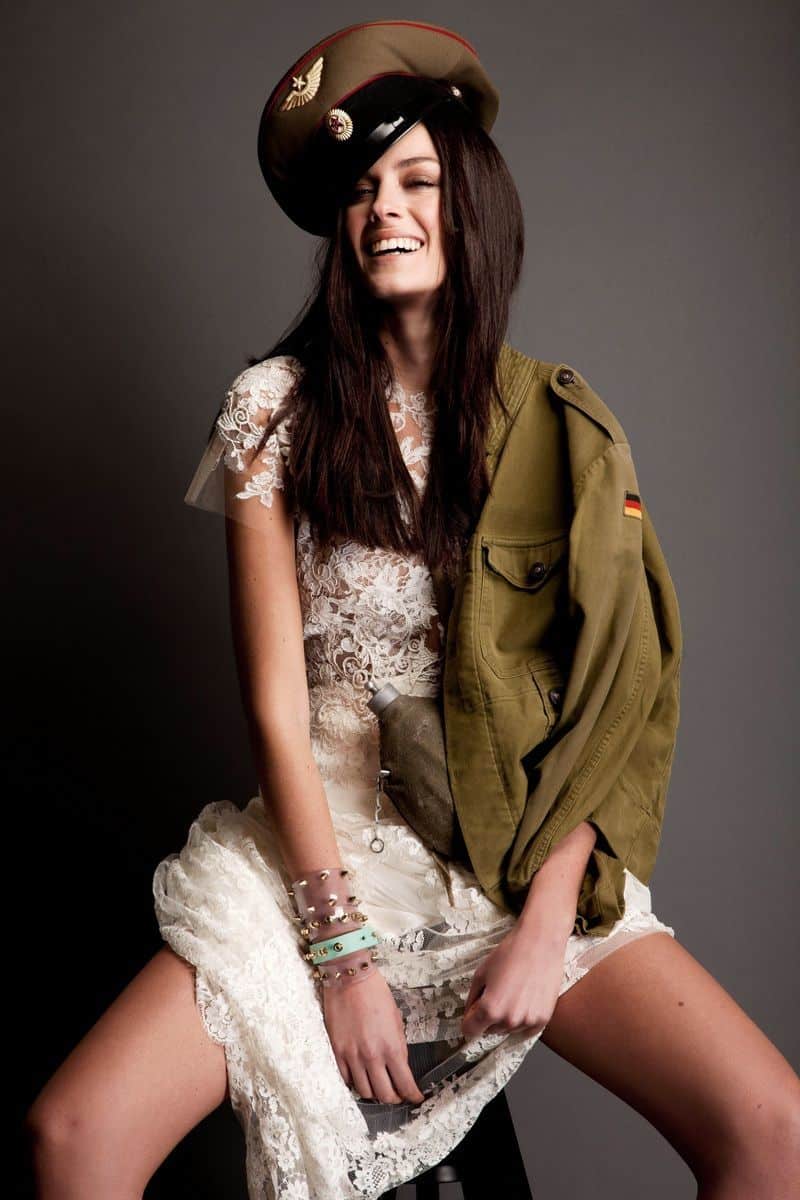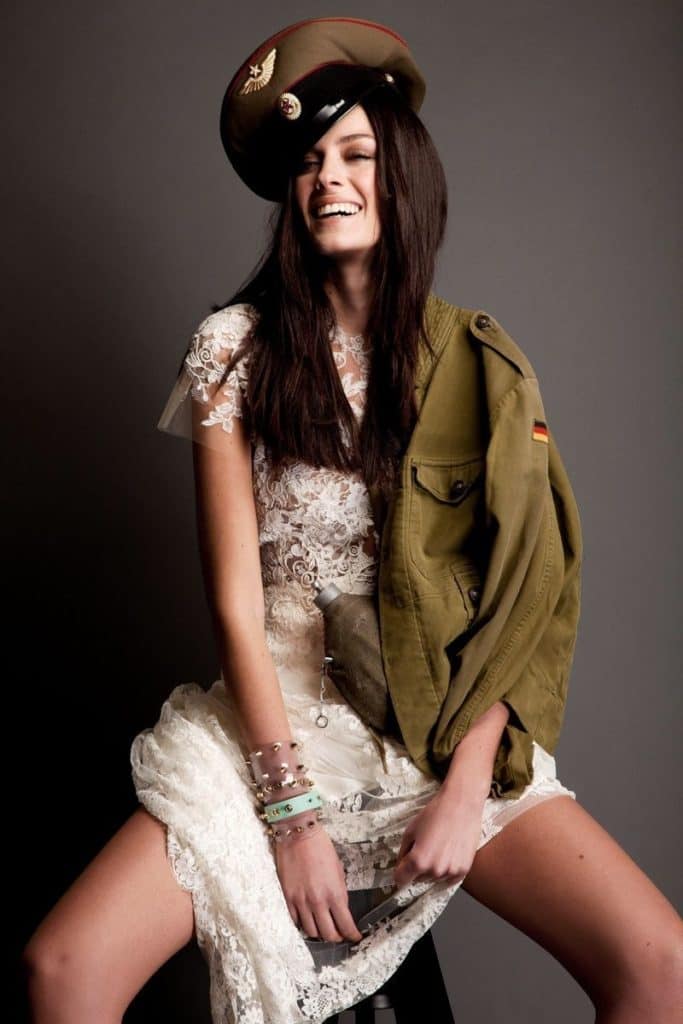 Another stunner on our list of the most beautiful Italian women is Alice Taticchi. This raven-haired 28-year-old model is a frequent beauty pageant contestant.
Interestingly enough, Alice had a strong desire to become a model since she was a teenager. Her father had disapproved of it at first. Still, she has competed in various beauty pageants.
At first, Alice was shy because of her height. Still, she gained the necessary confidence in 2009. That year, she represented her homeland at the Miss World beauty pageant.
Due to her discipline and hard work, Alice managed to become Italia's Next Top Model. Her determination and elegance impressed both the judges and the public.
---
Federica Ridolfi
Model, TV Host, Dancer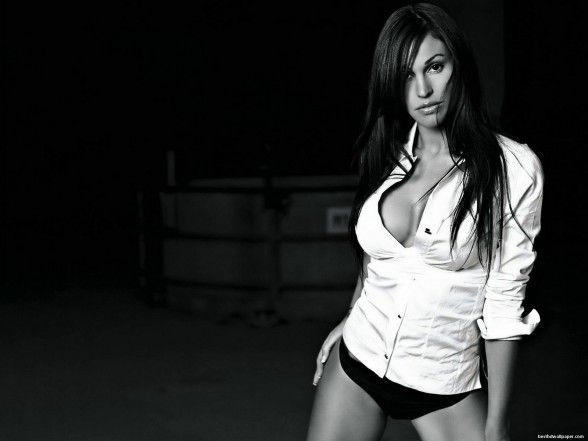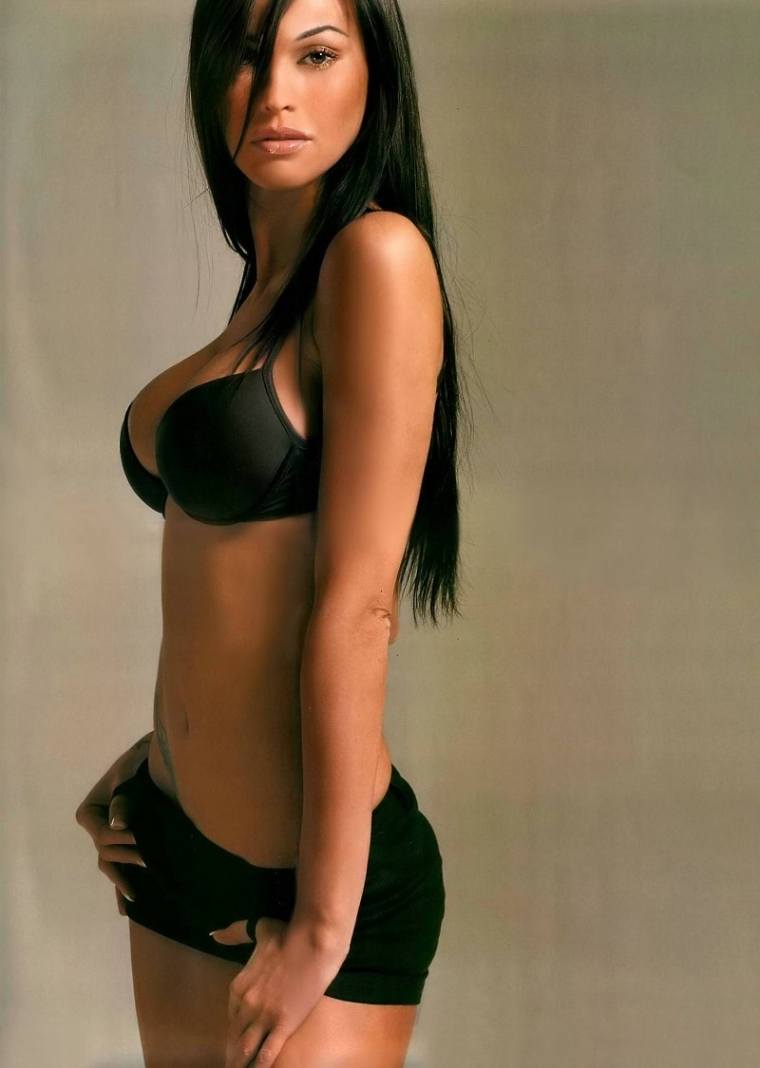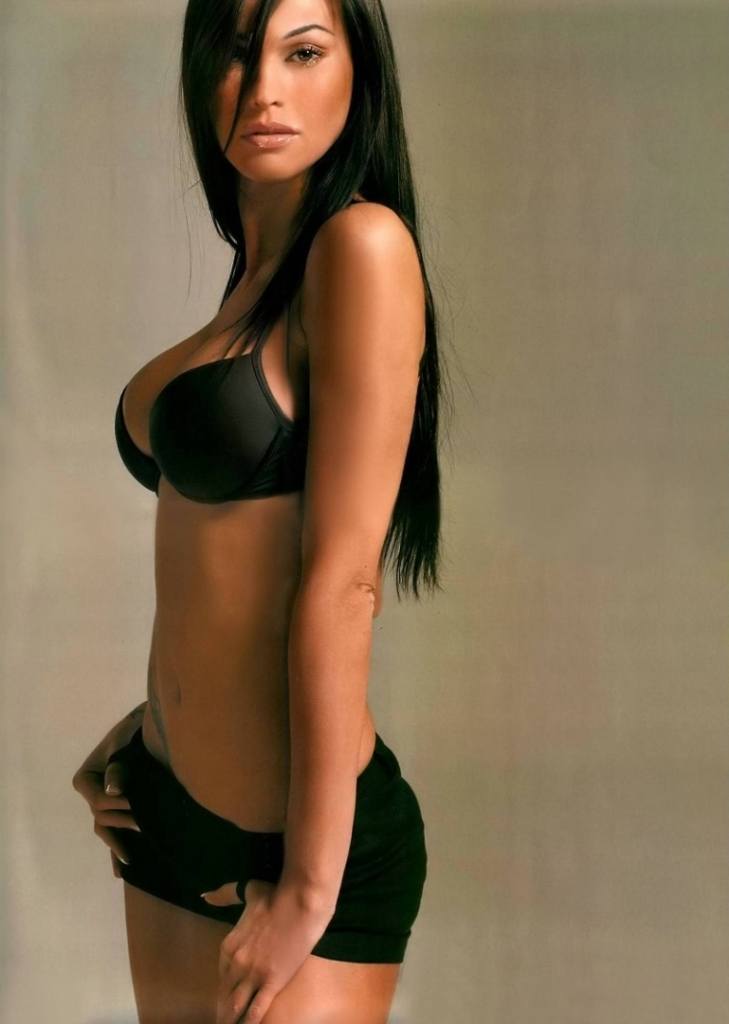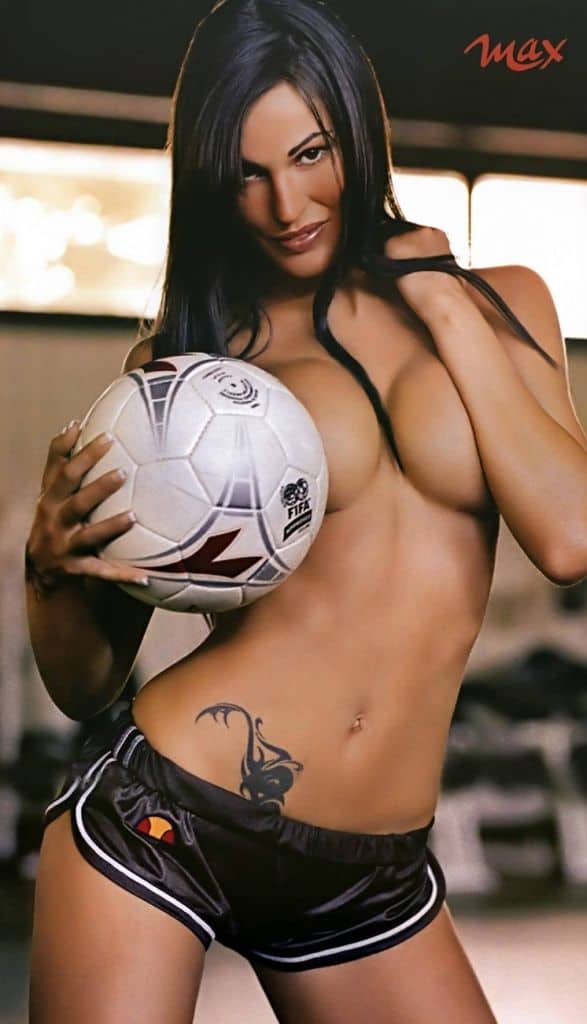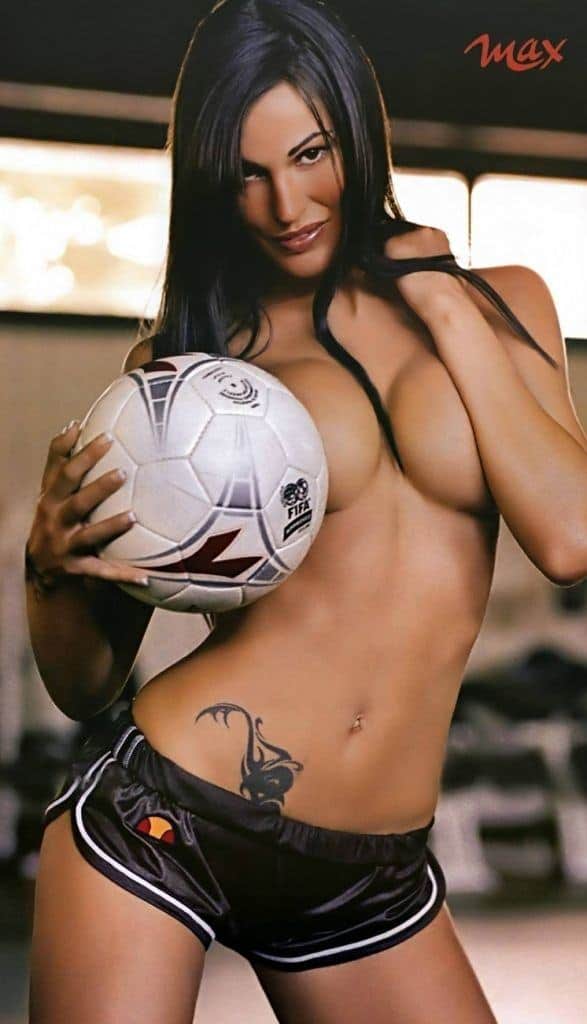 Last, but not least, we'll finish off our list with another attractive brunette. This 44-year-old beauty is both a dancer and a TV host.
At age 17, Federica Ridolfi got into ballet. Her career began when she joined the dance group Bagaglino. Together with the group, she appeared on a variety of shows, such as Buffoni, Creme Caramel, and Rose Rosse.
Aside from her performances with the group, she also landed two acting roles. One was a mini-series called La casa delle beffe, and another was a direct-to-TV movie called La Palestra.
She is the wife of Giuliano Giannichedda, a former soccer player. They have two children — a daughter named Giulia, and a son named Mateo.