Website: ArabLounge.com
There is, as we all know, a great diversity of people on this planet. Once upon time, pre-internet more than likely, people living in a particular country knew very little about those living elsewhere on the Earth.
Apart from newspapers and television, as their coverage increased internationally, our knowledge was filled with rumour and innuendo.
Post internet gave birth to the online dating craze and with that came the added knowledge about people in other countries. Who would have thought that International Dating sites would work as a key towards understanding and tolerance? Not many.
But there's no doubt in my mind that these dating sites have opened the eyes of people all over the world to other cultures and opportunities for those who are seeking partners.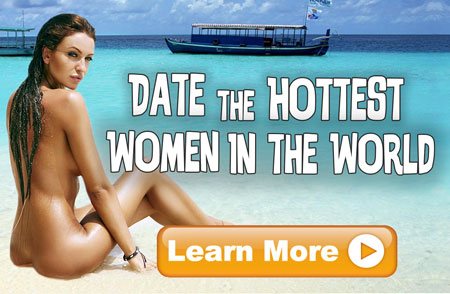 Having said all that, I am amazed at the beauty of women in other countries that not only have I seen on the dating sites but experienced on a personal level due to travel.
And travel, by the way, is another great change in our lives and an activity that many more people pursue because of cheaper prices and…because of the internet. When you see photos of beautiful scenery from another country, they get you a lot more enthusiastic about going to have a look.
Also, you know that the girl you are chatting to and who lives on the other side of the world is now very accessible.
Is ArabLounge a Muslim Dating Site?
The question that comes to most people's minds about this website, arablounge.com, is whether all Arab women are Muslim? Well, not all Arabs are Muslims and not all Muslims are Arabs, say the experts.
In fact, the majority of Muslims do not live in the Middle East; they live in the Asia Pacific region.
As it has been for many other countries, interest is steadily on the rise for dating Arab ladies online. The service is available not only for Muslims but for singles all over the world. Be warned, or advised, that you need to consider a few things before embarking on registering for membership to this or any other Arab website if you want to date one of these women.
The Culture
If you are Muslim you will end up with a like-minded match with similar beliefs but a different culture. The women have been raised to hover in the background and act conservatively and modestly but don't be surprised if they come across with strong personalities and like to voice their opinions.
Their Looks
Arab women have to cover up and they are only prepared to share their full appearance with serious minded suitors. They dress modestly, minimum make-up, and certainly don't wander around the local beaches in a bikini. Overseas they might. Even taking into account their modesty, they are also very fashion conscious.
Tradition and Family
I find it a bit strange that whenever people describe family and traditions of Asians, those from the Middle East, Europeans and Eastern Europe (Ex Russian / Communist countries), it's as if it has to be especially taken into consideration.
The feeling is that people from these countries suspect that we westerners don't give a hoot about our families and have no such family oriented traditions. Bah! We all have roots and a connection to family.
If I am romancing a woman from another country I am well aware of her family and the care they have for each other.
Believe it or not, so do I have these family roots and care for my own family. It's all about understanding and tolerance.
The problem with men is that we are not always prepared to deal with such complex emotional issues when choosing an international partner.
The Website
This one, arablounge.com, is part of the World Singles template and website set up which means if you are a member of a similar dating site, you will breeze through the registration process, the photograph requirement and the personal profile.
Like most things in life, what you put into it will determine what you get out. So if you're into setting up false names and a minimum of information just to look at the women, then you are probably not that genuine about finding a partner on this site.
I find it a bit annoying that in the registration process you have to enter a country in which the person you are searching for lives. I don't get that question at all. There are 10 or so Arab countries, why even ask? The website is arablounge.com so it's all about women from any of those countries.
You can pass over a lot of the details and go straight into the search if you like and come back to the profile information later. I must have registered on a really special day as the first 8 women that came up had a birthday! Be advised, there are quite a few Arab women living in the USA.
Cost
Membership costs were about average with the best deal of 23 Euros ($27) per month for 6 months being the most cost effective choice if you think you will need that much time on the site.
The benefits you get for that is being able to communicate with your lady whenever you want. Most people tend to opt for just a month.
Their thinking is that if you can find a compatible partner and you have contact details then you can continue communication without paying out any more money. It makes sense.
Search
I was a bit surprised that my first search through Saudi Arabia came up with two Saudi women in bikinis, three men and a Filipina working overseas! Nothing like variety.
The search function is rather easy to use and you can search, look more closely at those who have more than one photo while on that other screen, then shoot back to your original point.
You can enter as many different countries as you like with most of the Arab women being in UAE, Saudi, Morocco, USA, Yemen, as you would expect.
The site is easy to navigate and depending on how many profiles they have from other countries, you could easily spend a few hours searching and contacting women from all over the world.
I know one shouldn't laugh but I had a marvelous hour looking through the profiles and reading what they had to say.
Okay, their English is not good but some of them made for hilarious reading. Arab women certainly have a way of expressing themselves in English that will tickle your fancy. Very direct!
By the way, there were more men, more bikinis and even one very beautiful woman lying across a bed with just a red sheet draped around her body.
So much for the strict aspects of Saudi women, I was led to believe!
Photos
My pet peeve was revisited with women posting just the one photo in the majority of profiles. Also, the quality of the pictures leaves a lot to be desired. Kudos to the girls who went to a bit of trouble and posted a great profile picture and followed up with 3 or 4 more quality photos. They are seriously fishing in my opinion.
Maybe that's it! Online dating is becoming a bit blasé and nobody believes it will work so they post dumb photos!
Rating
The website is quite functional but in the same design as all the World Singles templates. If the immediate impression doesn't worry you, or you don't think about it, then proceed straight to registration.
Maybe a slide show somewhere on the front web page would entice extra members. It's all about first impressions and if the front home page grabs your imagination then you are more likely to stick around.
The search function is okay and membership cost is reasonable. I suspect that anybody who joins would do so for a year. It makes sense to do that just for the cost.
ArabLounge Review
Hotness Factor

User Interface

Number of Profiles

Quality of Profiles

Security

Cost
Summary
Arablounge is one of the oldest and most respected Arab dating sites online. If you are looking for beautiful girls from across the Middle East this is a site to consider. Arablounge.com is modern and well laid out and fun. Definitely worth taking a look at.