Vladivostok is one of those off the beaten path places in Russia where a Western guy can expect very good treatment. If you are clean, nice, and a little classy you can still get treated like an absolute rock star in some of the large provincial cities.
Vladivostok is a beautiful city, in sort of an old funky kind of way, that sits along Golden Horn Bay, which is the home of the Russian Pacific Fleet. Because of fears of spying the whole area was closed to international visitors until 1992, well except for some very quiet American submariners who occasionally slipped into the adjacent waters, but for the most part very few foreigners have visited Vladivostok. That's the primary tourism value of Vladivostok, that so few people have ever visited, but it does have a lot of great architecture, a few museums, and some very hot women.
So, the women in Vladivostok might not be desperate, but they certainly don't have the opportunities that ladies in some of the more heavily visited cities in European Russia have. The key for you is to use that to your advantage without coming across as a cad.
First, drink either lightly or not at all. Russian women see the impact of alcoholism every day. You are not going to impress them by downing a fifth of vodka, because they know guys who down two.
More importantly, I have found hot young Russian girls nearly giddy when they realize that I am either not drinking at all or drinking in moderation that verges on abstinence. It really sets me apart from the Russian guys that they have met and it is often the first they ask me and one that opens the doors to a lot of other conversations, if you get my drift.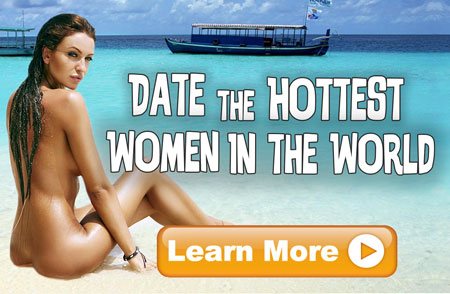 It is probably best to play it safe and stay at one of the better hotels. In part, this is because there are not a whole lot of choices, but because there is not as much nightlife in Vladivostok as in other cities. So, if you are staying at a nice hotel you have a real base of operations and you won't have to go out just to find something to do.
The Hyundai Hotel is the nicest hotel in the city and it also has a casino and some good restaurants on the premises. The price is a little steep, but if you plan things out in advance you can probably get a room for perhaps half of the rate we have posted up there. Also, the Hyundai will certainly impress any of the local girls and to put it bluntly brother, "That's the point!"
I don't know exactly how much the world economic down turn has hurt Vladivostok, but it was really booming in 2008. Parts of the city had same of the sort of feel as Moscow in 1998. Things were good and cash was king and taste was an afterthought. Okno was the king of that crowd then, but I don't think it is really the place to go to meet the sort of girls you probably want to meet.
My suggestion is, of course, that you head over to the neighborhood Far Eastern National University. It's considered one of Russia's top universities. It has about 35,000 students and so surely you can find a sweet coed or a brainy young professor, but I admit I have a weakness for brainy girls.
I don't like to toss out a lot of techniques for meeting women, but here's one to try on the brainy babes you meet around the university: Ask the one of these ladies to tell you the places you simply must visit. If you happen to be talking to a graduate student she'll probably have a dozen suggestions and then ask her to be your guide. This is especially good in a city like Vladivostok that doesn't have a heavily promoted tourist industry.
Finally, before you go to Vladivostok, or visit anywhere in Russia or Ukraine, you have to read Natasha's Dance: A Cultural History of Russia by Orlando Figes. It's a brilliant book. It will give you something to talk to with any educated Russian or Ukraine lady and most importantly it will let them know that you are making the effort to learn something about their culture. Chicks really dig that.
Vladivostok, Russia
Population: 594,701
Shortest Available Commercial Flight
Los Angeles – 18 hours 50 minutes
New York – 21 hours 30 minutes
London – 15 hours 10 minutes
Sydney- 20 hours 15 minutes
Cheapest Available Commercial Flight
Los Angeles $1613
New York $1700
London $670
Sydney $2480
I did not include the Russian Far East Airline, Vladivostok Air, in these figures, because I was trying to compare major carriers. However, they crush the other carriers.
Vladivostok Air
Los Angeles – $812
New York – $812
London – (Perhaps, because of the competition they don't post the prices for this flight online.)
Sydney – $1232
Hotels:
Hyundai Hotel – $220
Vladivostok Hotel – $77
Consulate Vladivostok, Russia
32 Pushkinskaya Street; Vladivostok, Russia 690001
Telephone: 7 (4232) 30 00 70