To get to Cuba you pretty well have to go to Havana. That is not a bad thing. Havana is the capital city of Cuba, and is generally considered the largest city in the Caribbean.
This sprawling, historic city has a total population of 2.1 million people and is world-renowned for its delectable cigars, cool classic cars, white sand beaches, and sexy Latin brides.
This old city, established in its current location about 1523, is situated on the northern coast of Cuba and stretches mainly westward and southward from the bay, and is divided into three major harbors – Guanabacoa, Marimelena, and Atarés.
Havana has a tropical, savanna climate and sees temperatures hovering around the 22 °C mark in January and February and 28 °C and higher in the mid to later months of the year.
You can expect a lot of rain if you're planning to visit in June to October. Make sure you track the weather well ahead of time so you can make the most of your time outdoors while in Cuba.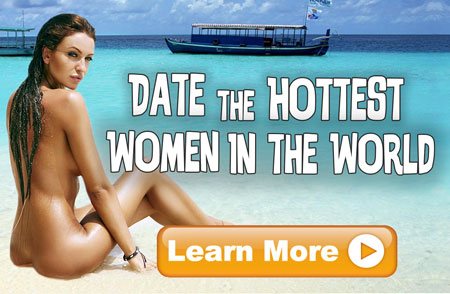 Most of the hotels are in the tradition of the old Soviet Union and they are not much to talk about, so you do not want to visit during a time when the weather keeps you pinned up in your hotel room.
Dating and Women in Havana, Cuba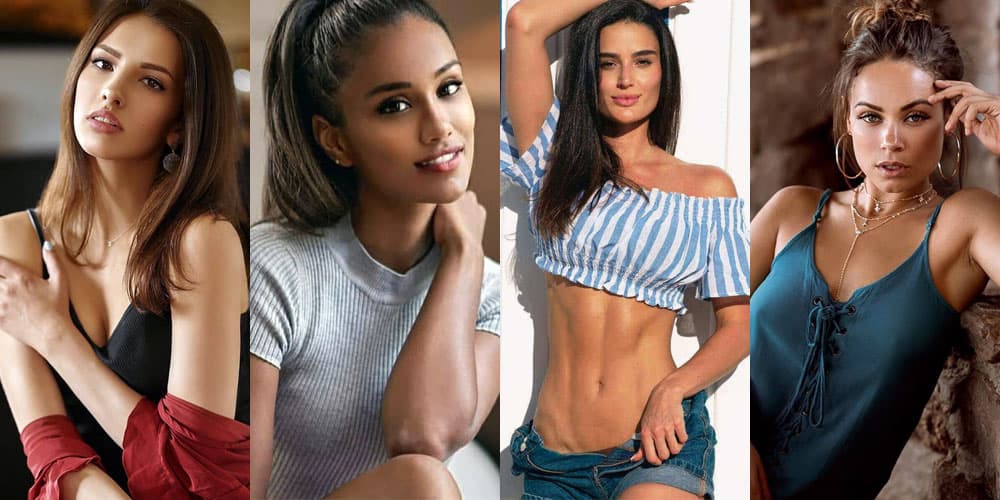 Some of the most beautiful women in the Caribbean can be found right here in Havana, Cuba. Most women here are very talented and eccentric – virtually every woman here can play Spanish guitar and "salsa" like you've never seen before – it's absolutely mesmerizing.
Unfortunately, dating women in Havana can be somewhat complicated, to say the least. And to complicate things even worse, you'll find more prostitutes and hookers in Havana than anywhere else on the island.
Even more complicated? Cuban women are not allowed to be seen with foreign men without their family in tail.
So, what's a man to do?
If you have no issues with paying for love, then you'll have no problem finding women in Havana, Cuba. But, take warning – by paying for a prostitute, you might also be paying off the police and her pimp, too.
Prostitution is big business in Havana, and since it's illegal, the police have no problem allowing you to "check-in" your gal to your "hotel casa" for the night – for a small fee.
Aside from paying for companionship in Havana, finding a genuine Cuban woman for dating or marriage is no easy task – but it's not impossible.
The main thing that makes it easy, assuming you are not an American citizen, is that the most beautiful, well educated, cultured Cuban women, go absolutely nuts for Western men.
Remember, how girls chased the Beatles in 1964?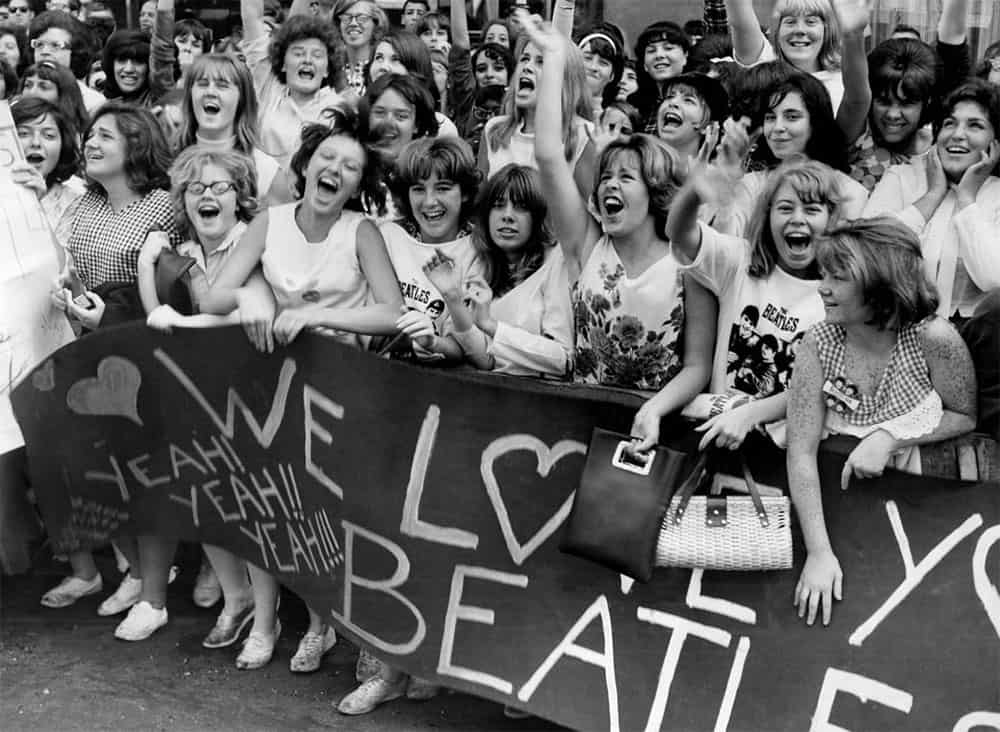 It is not nearly that bad, but you will be surprised how much your dating value increases in Cuba. It really does surprise a lot of men. You will be shocked at how friendly and outgoing even the most beautiful young women are, but suck it up and make tough it out.
Allow yourself to enjoy the attention.
Check out this selection of Havana girls available for dating on various International dating sites below:
Havana Women Dating Profiles
The best place to hook up with a Cuban beauty is to check out the live music venues around the city or simply head out to Havana's main square. It's where most young Cubans meet and mingle on the weekends.
More specifically, in Havana, make a point of visiting the Malecon in Vedado – it's the place to be on the weekends and it's brimming with beautiful, young Cuban girls looking for a good time.
Activities in Havana
There are quite literally countless things to do in this city if you're up for some fun and adventure! You can easily expect a full itinerary while exploring all that Havana has to offer.
If you're up for a quick game of golf, the Havana Golf Club (Club de Golf la Habana) – located at Carretera de Vento – is worth checking out. The club has a nine-hole course and offers services such as club rentals and cart services.
You can also find a few restaurants here that provide not just authentic Cuban food, but all other sorts of delicious international cuisines as well. Another interesting thing to note is that the club hosts international golf competitions every year.
These include the Christmas Tournament every December; the Indonesian Holiday every August; the Canada Cup, and Commonwealth Tournament in April.
Looking for some fun on the water? Visit the Marina Hemingway to try marine activities such as fishing and scuba diving. It is located at 5th Ave. and 248th Street. The tourist center has an entrance fee of CUC$20, which is inclusive of meals, drinks, and access to their swimming pool.
If you would like to take scuba diving lessons in Cuba, it's highly recommended that you check out the La Aguja Marlin Diving Center. They offer lessons for around CUC$30 per dive, and an additional CUC$5 to pay for equipment. They can also arrange a diving expedition to Varadero for an extra cost.
Must-See Places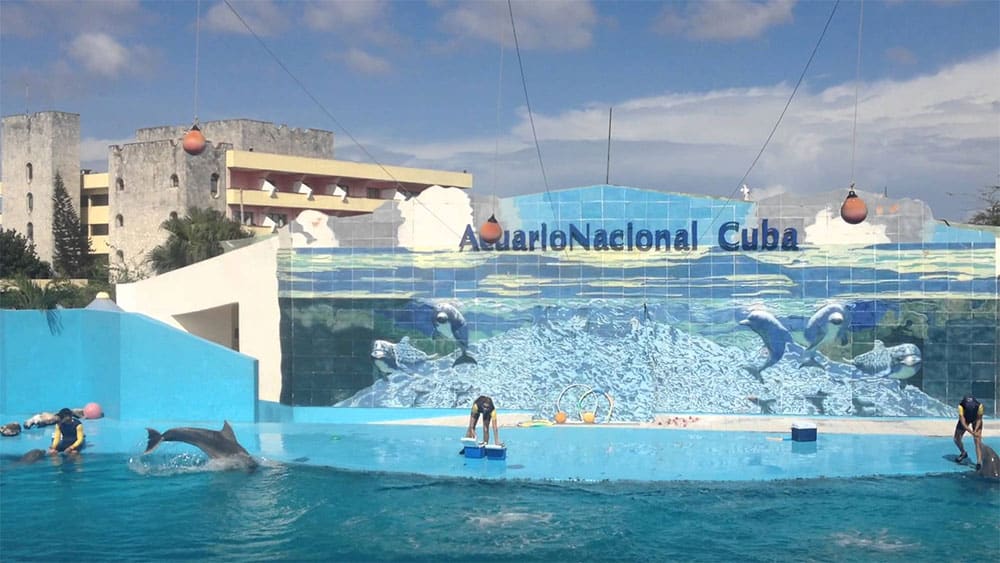 Fortaleza de San Carlos de la Cabaña
Museo Nacional de Bellas Artes
Iglesia de Nuestra Señora de Regla
Necropolis Cristobal Colon
Acuario Nacional
Fundacion Naturaleza u El Hombre
Capitolio Nacional
Plaza de la Revolucion
Museo de la Revolucion
Nightlife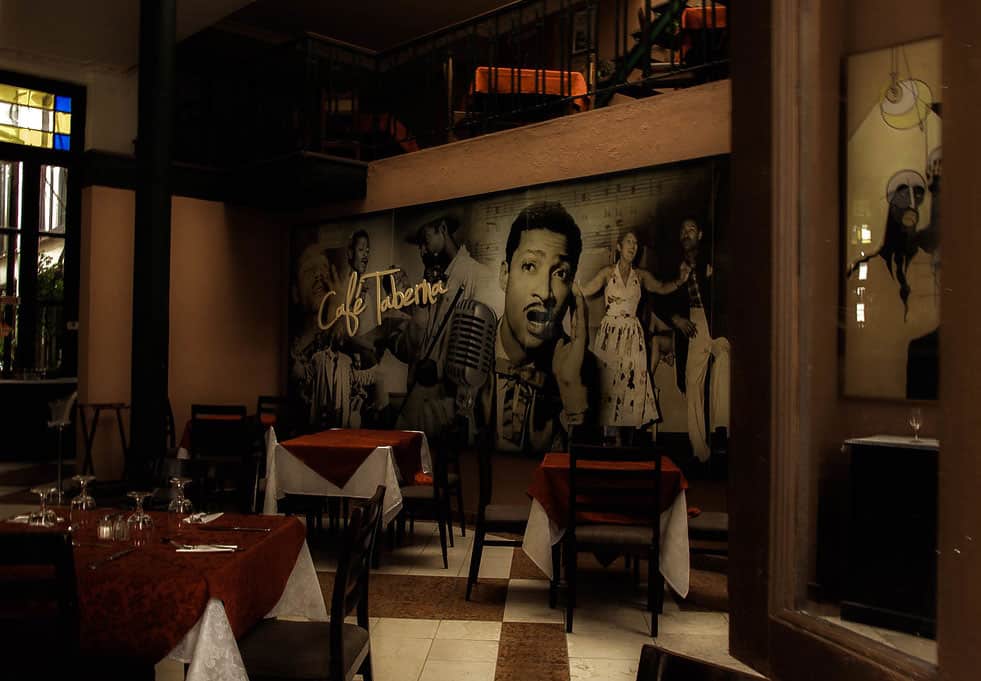 To experience live music, good beer and a fun crowd (including a ton of hot Cuban women), Havana has an incredible variety of bars for you to choose from. You can visit places such as the:
Jazz Café
Piano Bar Delirio Habanero
La Factoria Plaza Vieja
Café Taberna
El Floridita
La Bodeguita del Medio
Habana Café
Casa de la Musica
Cafe Laurent
Paladar la Fontana
El Aljibe
Doña Eutimia
Casa Miglis
Paladar Calle 10
Don Cuba
Meson de la Flota
Shopping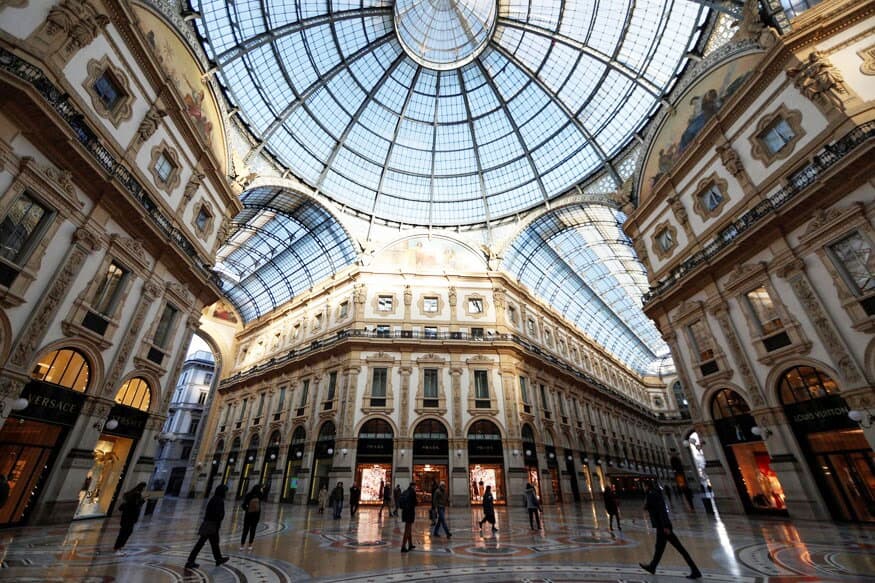 Shopping is probably one of the things that can highlight your trip in a destination like Havana. There are many places to visit to get your shopping fix. To mention a few are the following:
Galeria Victor Manuel – They sell things such as paintings, figurines, and jewelry.
Palacio de la Artesania – Originally built as a palace n the 18th century, this place has been transformed into a shopping mall. Here you can buy souvenirs, arts and crafts, cigars, clothes, jewelry, and many more.
Longina Musica – Offers a variety of musical instruments which include maracas, guitars, tumbadoras, and guiros. This place can be hard to miss as they usually put speakers outside that play loud music in order to attract more customers.
Restaurants
Cuban cuisine is a splendid combination of Spanish, African and Caribbean cuisine. In Havana, a typical meal would usually consist of meat and fried food. Congri is a fine, delicious example of a traditional dish, made of fried rice, beans, bacon, and onions.
Another popular dish is called the Moros y cristianos, a tasty blend of rice and beans. As for desserts, you'll definitely have to try the local favourite "Merengues duros" and "Cocada".
Places to Stay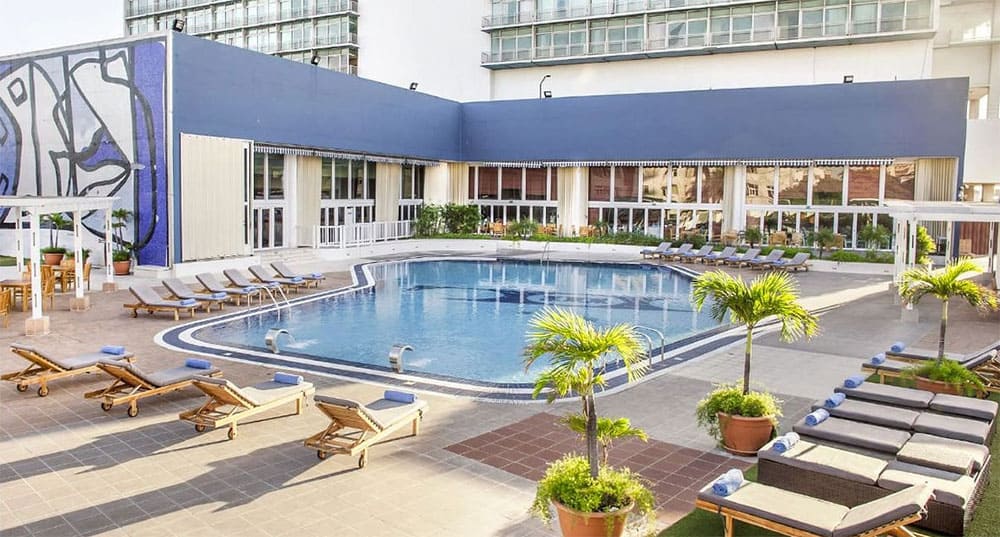 There are a good variety of hotels or hostels to stay in the city to suit any budget. Generally, they do not have a great reputation for world class service. They tend to be a bit like the best hotels in Moscow in 1988, but there is a growing variety of options, particularly with the growth of small hotels located in someone's private residence. Here are few places to consider:
This could explain why Ernest Hemingway loved Cuba so much! Now, make sure you do your research to find accommodation suitable to your standards. There are a lot of choices.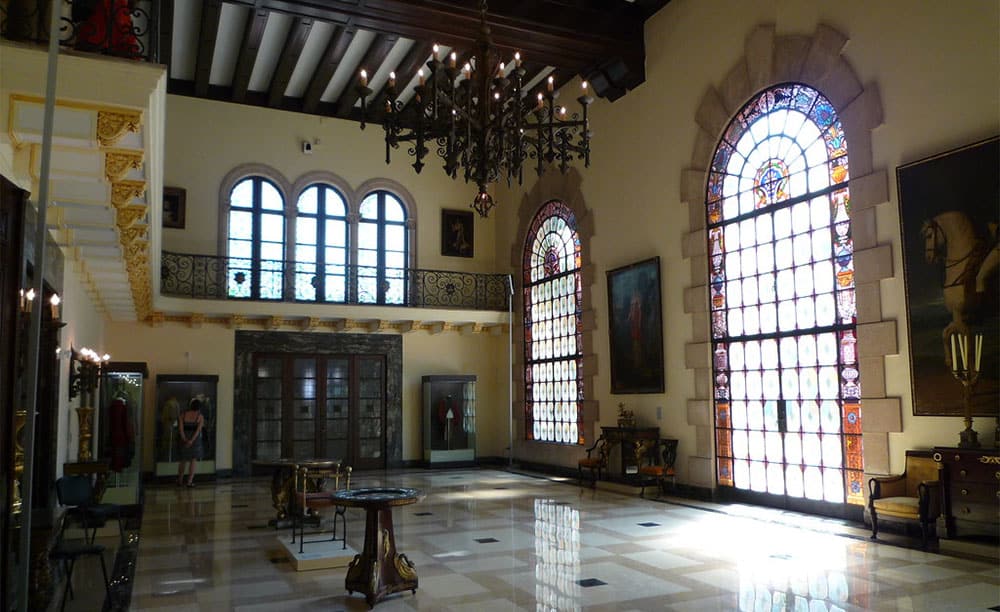 Other Attractions:
Plaza Vieja or the Old Square is a beautiful plaza situated in Old Havana. It was originally built as the site of processions, fiestas, executions, and bullfights. Today, the plaza is occupied with different commercial businesses such as cafes, restaurants, and even a brewery!
The Museo Napoleonico is located at Plaza de la Revolucion, Havana. What makes this a little strange is that the museum is a world class collection devoted to Napoleon I, the person generally thought of as Napoleon, and his far less renowned nephew Napoleon III.
The museum was built by Cuban architects, Felix Cabarrocas and Evelio Govantes, between the year 1926 and 1929. Despite following a far different political philosophy Castro protected the museum from some of his overzealous allies in the early years of Cuba's Marxist government and later ensured it was adequately funded. Perhaps he felt a connection to fellow dictators regardless of their governing philosophy?
Calle Mercaderes is located in downtown Havana. Here you'll find museums (most of them require no admittance fees!) such as Casa de Asia, Armeria 9 de Abril, and the Museo de Bomberos. Here at Mercaderes, you can also find restaurants and shops which sell things like perfume, spices, and many more.
Transportation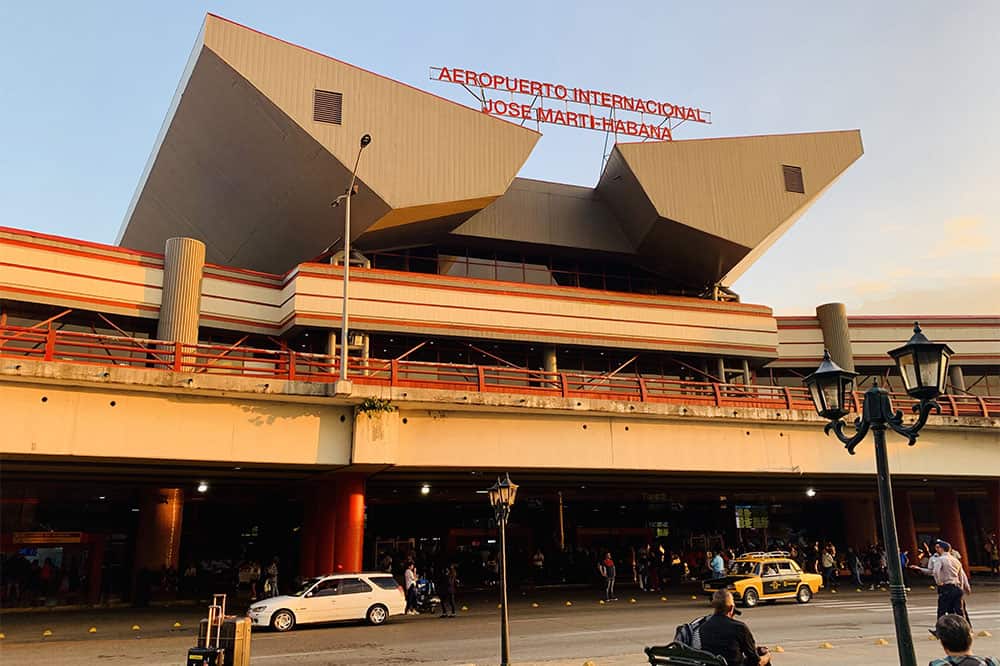 When you're flying into the capital city of Cuba, you will be arriving at Jose Marti International Airport. From there, you can easily take a taxi to get to your destination – if your hotel doesn't offer an airport pick-up service. It usually takes about 30 minutes to get to downtown Havana, depending on traffic.
If you would like to drive around Havana yourself, you can rent a vehicle from "Cubacar", a government-run company that rents out cars for around CUC$70 a day, inclusive of insurance.
About twenty kilometers away from Havana, is a port called Marina Hemingway. If you are arriving by yacht and planning to stay for over 72 hours, there is no need to make reservations. Simply obtain a tourist card (worth around CUC$25) when you arrive at the port.
On the southwestern side of Havana Vieja, is the train station called Estacion Central de Ferrocarriles. Tickets can be purchased at La Coubre station, which is located between Estacion Central de Ferrocarriles and the harbor.
When purchasing your ticket, make sure you know where to catch the train, because the trains depart at either the La Coubre or the Estacion Central. Also, make sure you have local currency to pay for things that you need – like tickets!
Other means of transportation:
Cristina Station – This station is about a half mile away from Estacion Central de Ferrocarriles. It serves local trains within the city boundaries.
Muelle Luz – Take a ferry ride from Havana if you would like to visit other places like the Regla and Casablanca.
Viazul – This bus station is located in Nuevo Vedada, Ave26, close to the Zoo main entrance. In order to catch your bus, be at the station at least an hour before the bus' time of departure. The buses there render a "first come, first serve" basis service, so be there well ahead of time.
When traveling around Havana or anywhere in Cuba, bring your passport with you for identification. As a matter of fact, bring it anywhere you go, just to be safe.
Havana is far from your average Carribean city – regardless of the country's political status, visitors are always welcomed with a warm smile and a genuine helping hand. The people of Cuba are very kind and spare no expense when it comes to showing their visitors a good time!
With its centuries old architecture, delicious cuisine and warm, tropical climate, Havana is quickly becoming the leading tourist destination for travelers worldwide. And because of its ridiculously low prices for food and services it is a great place to go if you are worried about the expense of a mail order bride.
Havana Resources
US Government Interest Section – All things related to Havana pertaining to American citizens. If you are from the USA I recommend glancing at this page before headed off to Cuba.
Havana City Guide – This is a great, and always up to day resource for what's going on in Havana