When we talk about Arab women, we are not limited to those from Saudi Arabia. In this case, we are including all countries that are in the Arab League. These are Qatar, Kuwait, Unite Arab Emirates and of course, Saudi Arabia. Widen that to those countries in which Arabic is the primary language and we get the following:
Algeria, Bahrain, Comoros, Chad, Djibouti, Egypt, Eritrea, Iraq, Israel, Jordan, Kuwait, Lebanon, Libya, Mauritania, Morocco, Oman, Qatar, Saudi Arabia, Somalia, Sudan, Syria, Tunisia, United Arab Emirates, Yemen, Palestine, and Western Sahara.
So, you can imagine the amount of beautiful Arab women in these countries but most of whom have to walk around all covered up.
It's far harder for these women to be free in the same way as those in the West. Those that have released the shackles and are happy to model, be actresses, and TV presenters have at least given us a pool of lovely young things to pick from. Let's look at a list of the best 20 for you to appreciate.
---
Didem Kinali
Turkish Belly Dancer, Model, Singer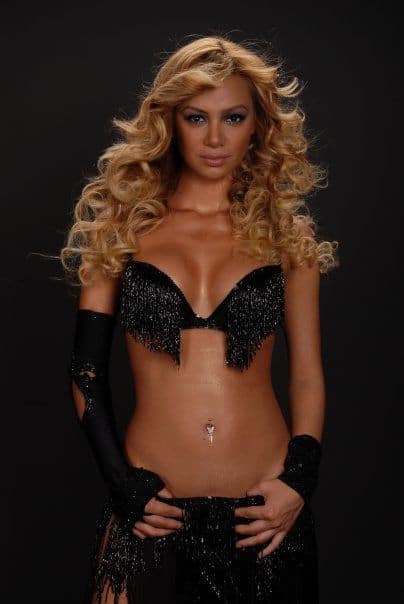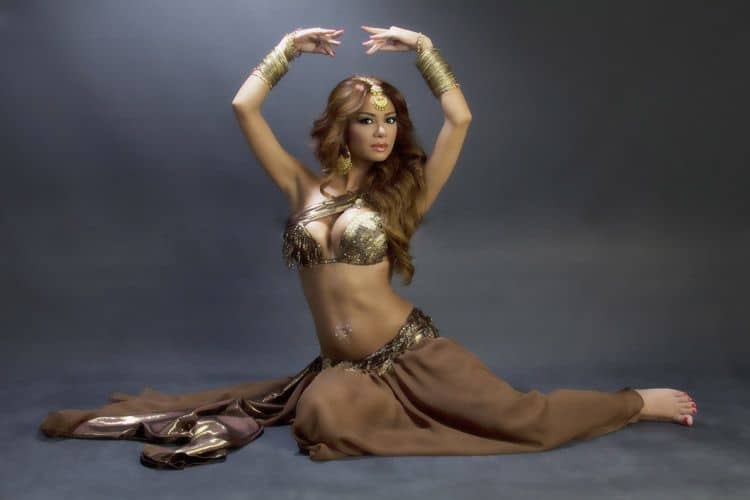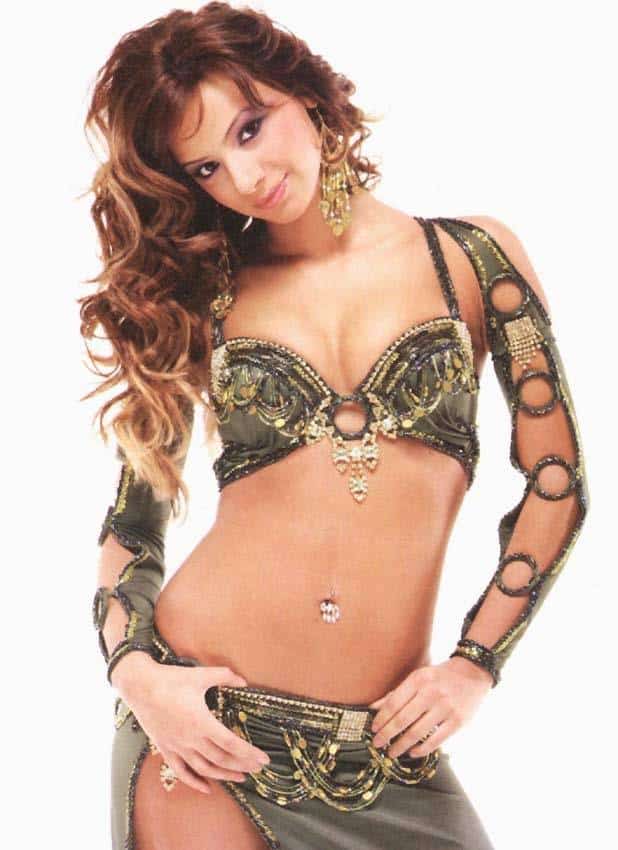 Out of all the possible types of dance women can practice, there's definitely nothing sexier than belly dancing. And, if you have never seen a woman rhythmically twisting and twirling her stomach, then you should visit Didem Kinali's Instagram account right now.
This Turkish dancer has popularized belly dancing among Instagram users and can now brag about having more than 200 thousand followers. However, she first gained recognition when she appeared on Ibo Show, a Turkish variety TV program.
She continued to dance on the show for five years until she decided to branch out a bit. Once belly dancing became popular in other parts of the world, Didem turned to social media and YouTube.
Since then, she has been using social media to further her career, and it's definitely working. There's something about Didem that pleases both the eyes and the mind. Her dancing is practically perfect, and her body, even though she isn't a 20-year-old, is still sizzling and without fault.
Thus, it's no wonder her YouTube videos have millions of views. Now, she's famous all over the world and regularly gets booked to dance at galas and other events.
---
Amina Kaddur
Algerian Model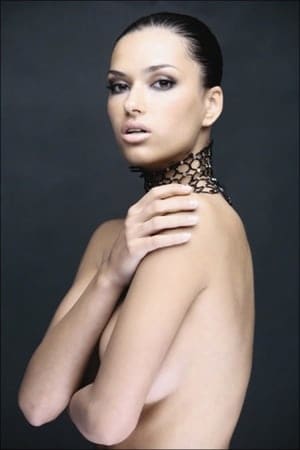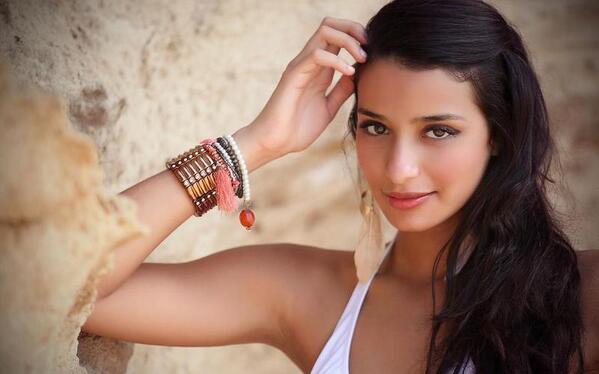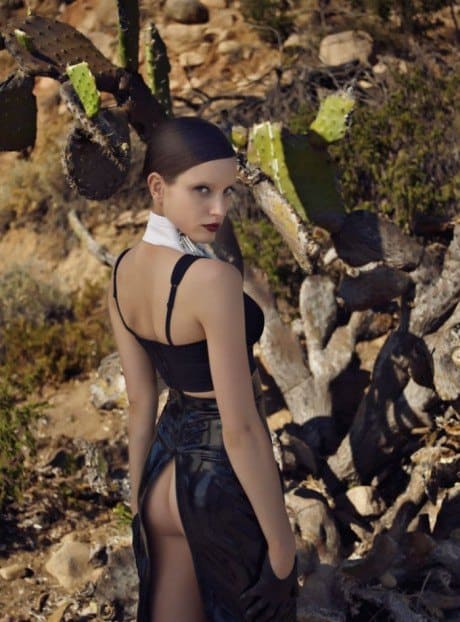 When talking about ultimate beauty, we have to mention Amina Kaddur. This Algerian model has appeared in various magazines and advertorials, thus becoming one of the most sought-after Algerian models in the world.
In addition, since she's 175 cm high yet curvy in all the right places, this long-legged beauty is a sight for sore eyes. She has that kind of natural sex appeal most women dream of having.
Still, Amina has done well for herself in the fashion industry, appearing in a special issue of Cosmopolitan Russia and by modeling underwear and swimwear.
In addition, she was also in an ad for Alcatel phones, and, as a true fashion model, she has appeared in numerous eclectic ad campaigns for brands like Schwarzkopf and in the most popular magazines in the world, such as Harper's Bazaar.
---
Kenza Fourati
Tunisian Model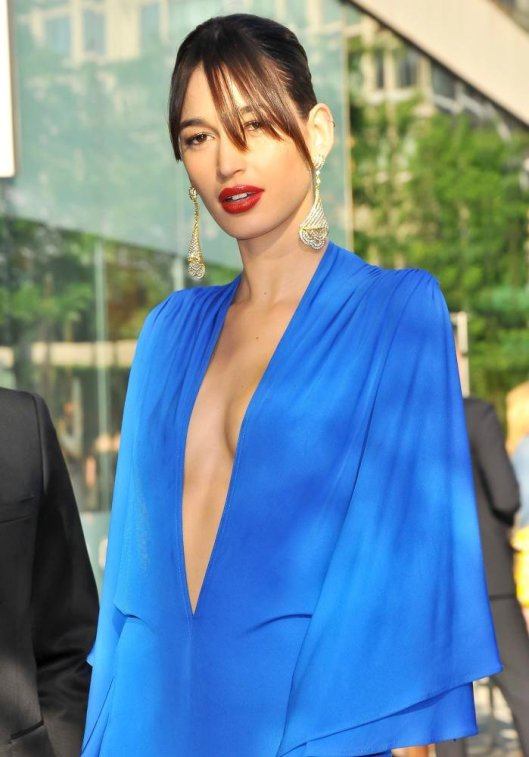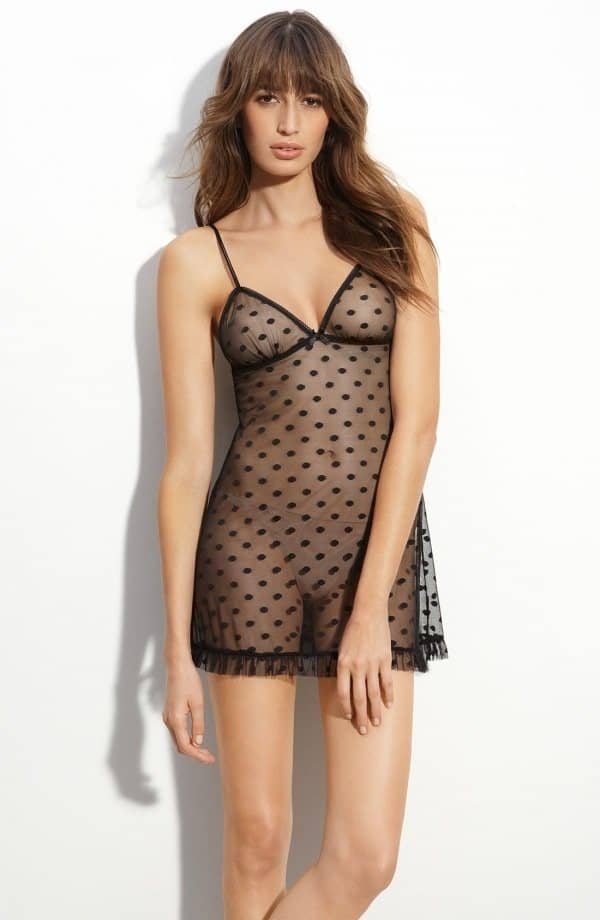 Despite her being one of the hottest women in the world, Kenza Fourati is also a woman of many talents. Her classic Arab beauty has allowed her to appear in numerous magazines and ad campaigns.
However, her spirit adds to her sex appeal; she's not afraid to speak her mind and show that she is more than just a sizzling beauty.
In order to promote Tunisian labels and help her country get more recognition, Kenza started a project called Osay — Our Stories Are Yours. With it, she aims to put Tunisia "on the map" in both the fashion and the beauty industry.
In essence, she's trying to incorporate her heritage into her work and give models a new voice. Thus, she's also collaborating with those who care about protecting models, having seen what can happen in the cruel fashion world.
---
Haifa Wehbe
Lebanese Singer, Actress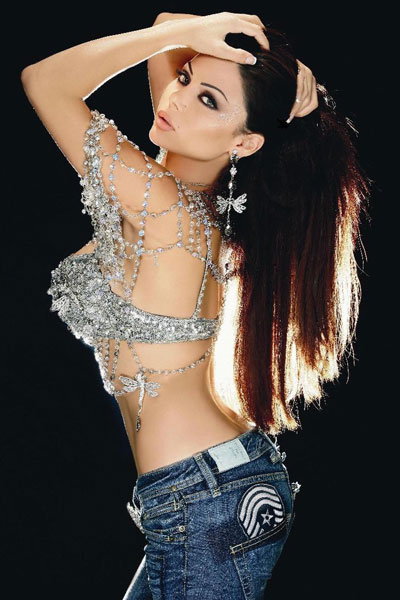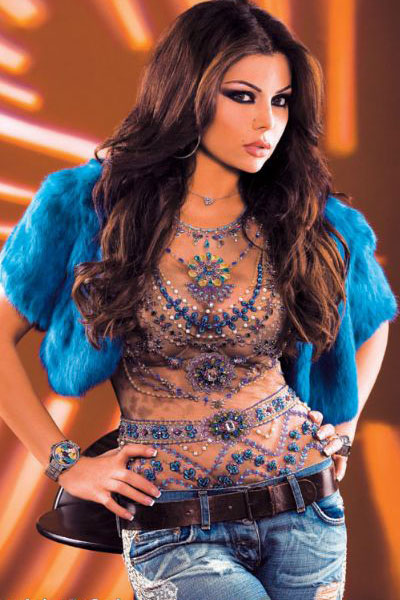 This beautiful lady was born and raised in Lebanon. She is listed as being a singer and an actress, born in 1976, and a committed Muslim. However, some aspects of what she does and her allegiance to her religion have come under fire from the more hard-line fanatics.
She has released a few song albums, and they alone have made her famous. From singing Haifa has entered the areas of television and film as well. Her beauty is such that she was voted 8th in the 2006 survey of the Top 99 Desirable Women.
---
Karima Adebibe
Moroccan-English Actress, Fashion Model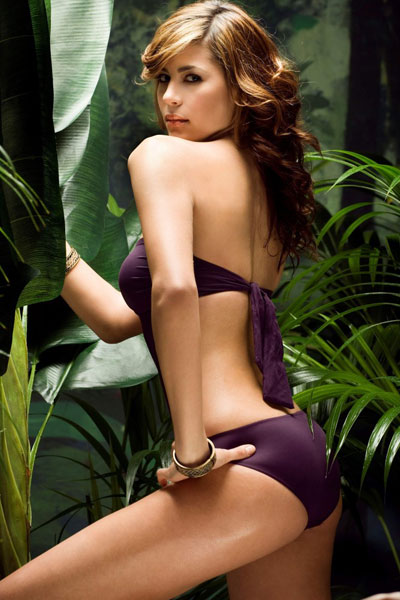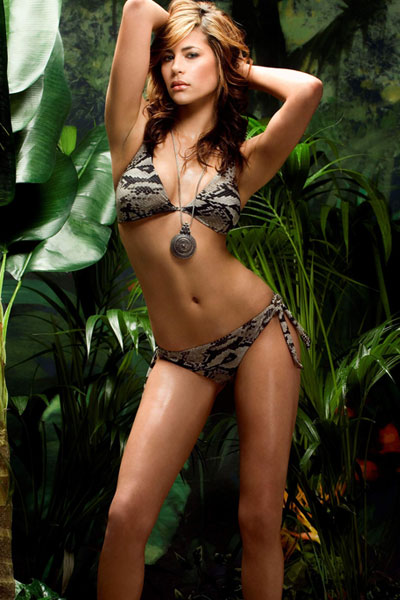 Her origins are a mix of Irish, Greek Cypriot, and Moroccan, but Karima was actually born in the UK. She did grow up in Tangiers before returning to her birth country and London. She is 31 years old and was gorgeous enough to be used as a Lara Croft model in Tomb Raider. High praise indeed.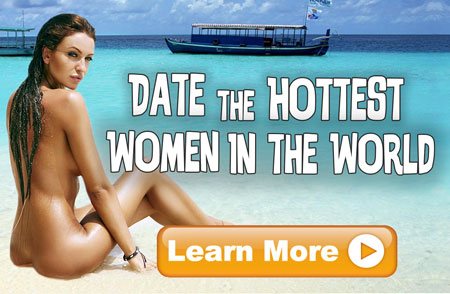 In Zoo magazine she was featured on the HOT list. Her small role as a sacrificial maiden in the Alien vs. Predator movie does a lot for a man's imagination. In this picture, she looks deadly dangerous.
---
Manel Filali
Algerian Singer, Song Writer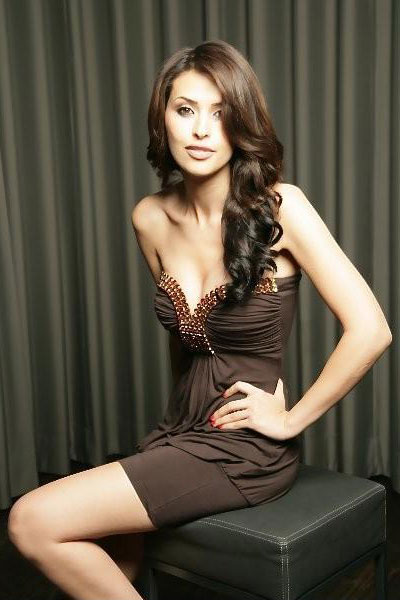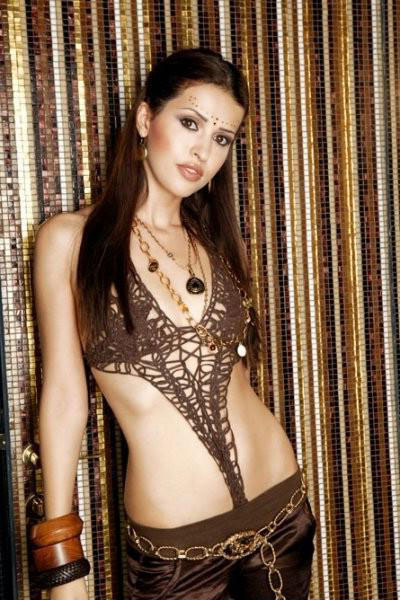 This is one super-hot sexy babe all the way from Algeria. Born in 1981, Nour El Houda Filali, her real name, gained fame as a singer and as part of a German duo called Milk and Honey. Manel was the Honey side of the pair.
She currently resides in Germany, and she can speak 4 languages. She is married to an Algerian footballer and is certainly a thing of beauty. Here's a beautiful picture of her to ogle.
---
Jenna Dewan
Actress, Dancer, Producer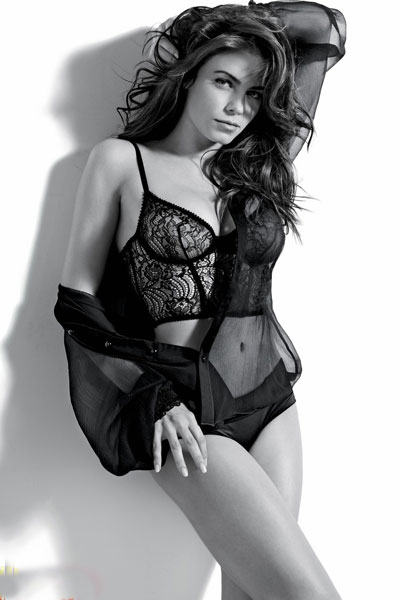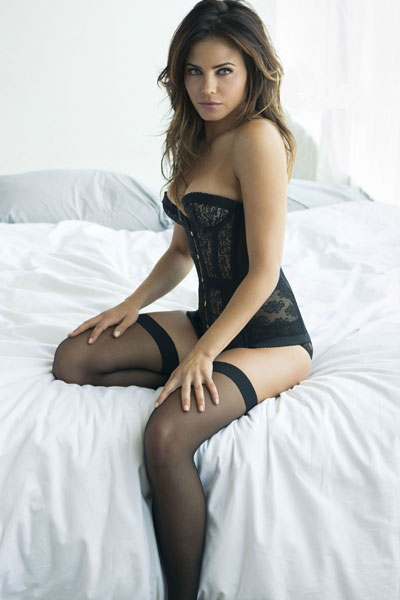 Her Arabian link is a bit tenuous, but as her father was half Polish and half Lebanese, she has been claimed to be of Arabian origins. Jenna was born in 1980 in the USA actually, and she is listed as being an actress, model, and dancer.
She was such a good dancer that she toured with Ricky Martin and Janet Jackson and appeared in a number of music videos with some notable stars. She has appeared in 3 movies and is married to Channing Tatum, and he is one lucky guy to have such a beautiful, sexy wife as can be seen in this photo of her.
---
Dana Halabi
Lebanese Singer, Model, Actress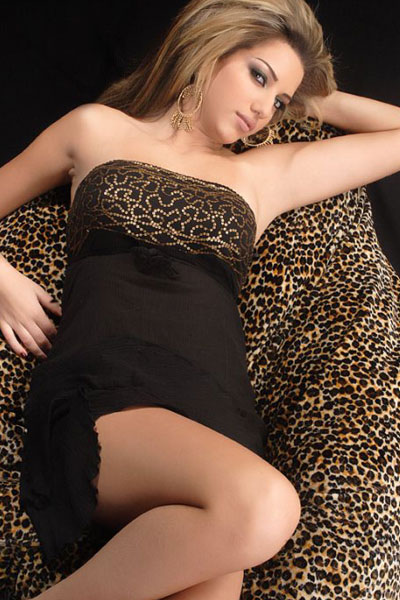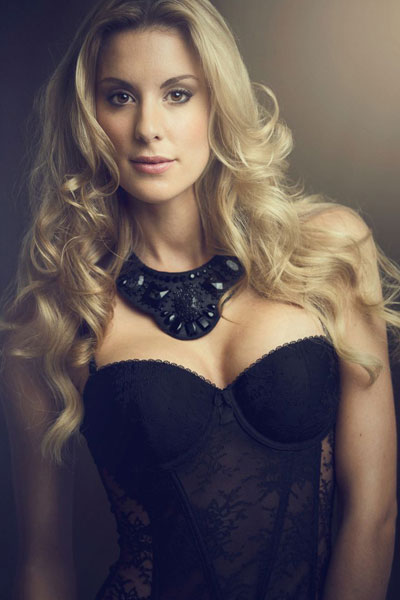 Dana was born in Kuwait in 1987 but attended school in the USA graduating from the American University of Science and Technology. She is a singer, a tall, blonde haired and green eyed beauty. She has had quite a few live concerts in the Middle East and Europe and appeared at a few Arabic Music Festivals.
She is a model and has also dabbled in being an actress by featuring in music videos, TV programs, and magazines. As well as her beauty she is philanthropic and set up the Halabi Foundation.
---
Arwa Gouda
Egyptian Actress, Model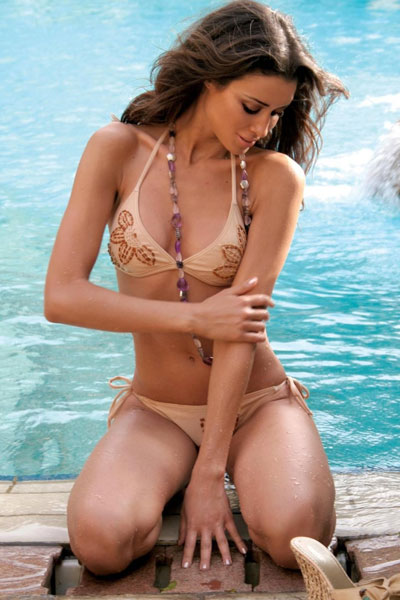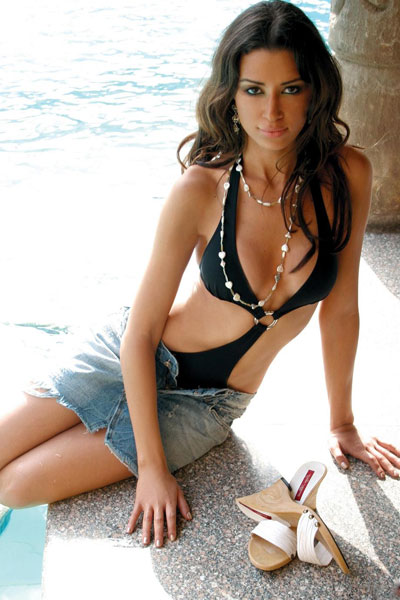 She won the title of "Best Model in the World" in 2004/2005 after starting her modelling career at age 13. She is listed as being an Egyptian actress, and it was her title that she won that gave her the big chance she needed to show her skills at acting. She also was delegated Miss Earth Egypt in 2004 and won the Egyptian Oscar for her acting.
Arwa was born in 1984 in Saudi Arabia and is considered to be exotically sexy. Looking at her photos, it's easy to agree with that description.
---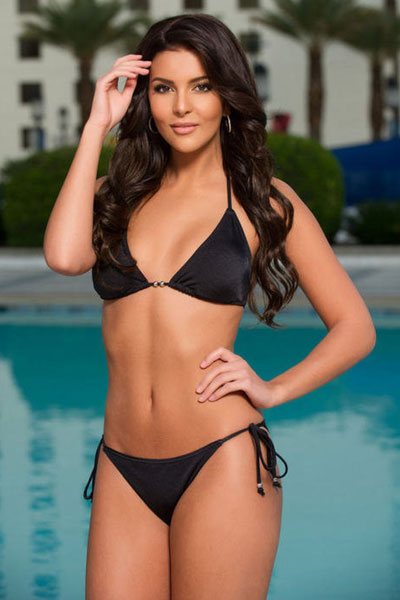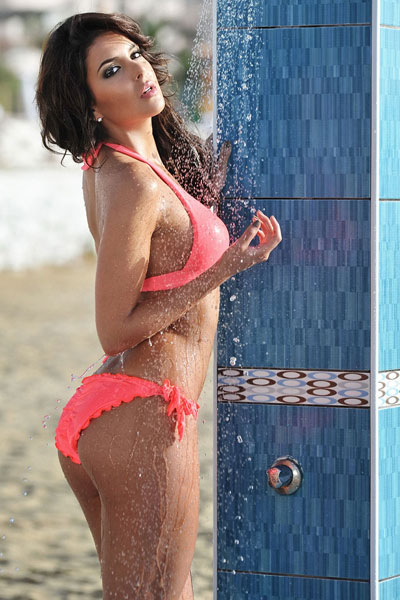 This beautiful woman was born in Helsinki, Finland to a Finnish mother and a Moroccan father in 1990. With her beauty, it was easy for her to pursue her interests as a model but she was also super intelligent with a penchant for learning languages. She can speak 5 languages which include Arabic, a most difficult one to learn. She won Miss Finland beauty pageant in 2012, and that meant entry to the Miss Universe competition.
Although she works as a television presenter, she also gained fame as a poker player winning the poker championship of Finland. There's no doubt that she is sexy, hot and gorgeous.
---
Sara El-Khouly
Egyptian Model, Beauty Queen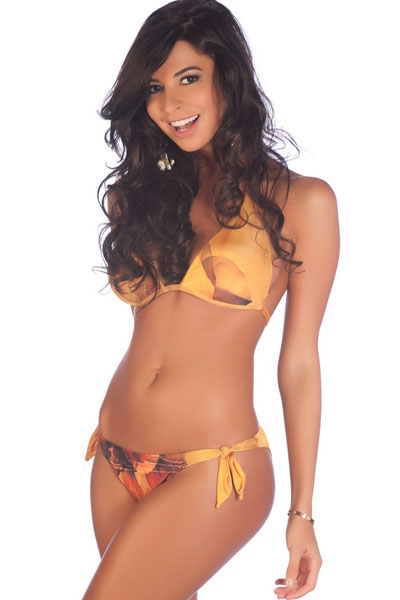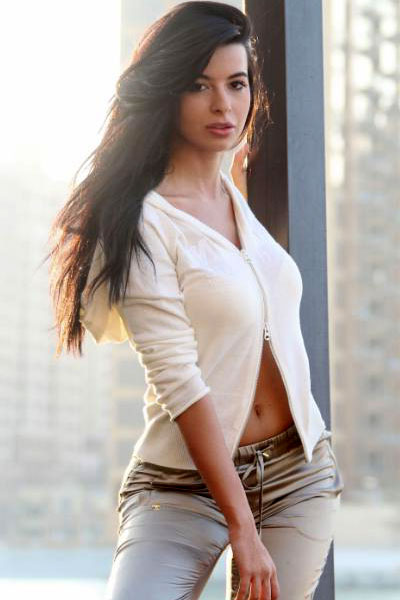 Sara was runner-up Miss Egypt in 2010 and won Miss Egypt World the same year. She also represented her country in the Miss World competition. She won Miss Mediterranean in 2011 as Miss Egypt as well.
All this goes to say that Sara is one hell of a stunning looking young lady. She was born in 1988 and works as a model. She has an absolutely beautiful body, and you can see just how good she looks in this photo of her.
---
Zahia Dehar
Morroccan Fashion and Lingerie Designer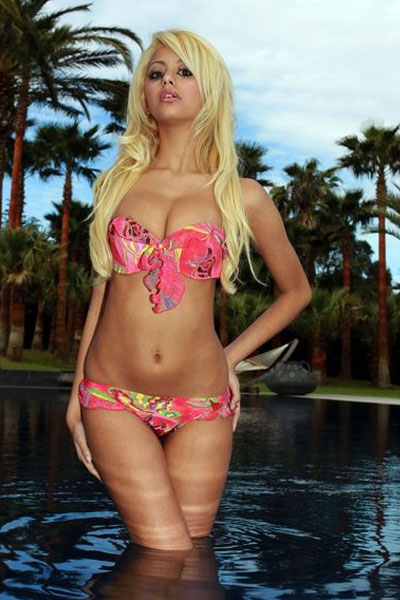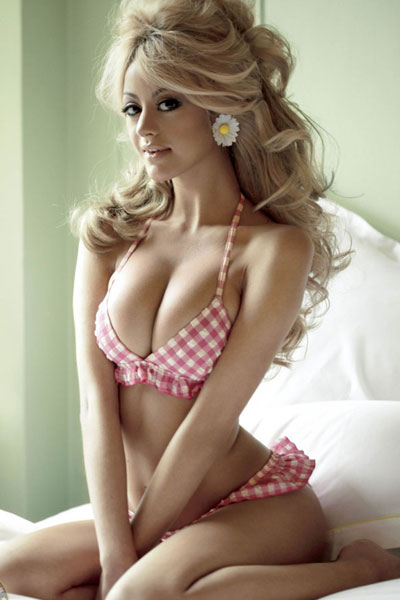 Born in Algeria in 1992, Zahia became the centre of an underage prostitution charge against three footballers. Although she was 18 at the time, the law stated that she had to be over 18 to be paid for sex.
This was not a good opening for her career in one way but in another, it gave her that 15 minutes of fame necessary to get her known. She has often posed nude for Twitter photos and PETA in support of that group.
She now works as a model and doesn't mind at all taking off her clothes in the name of art…or money. With a body like you can see in this picture, she has a lot of fans.
---
Saly Greige
Lebanese Engineer, Model, Beauty Queen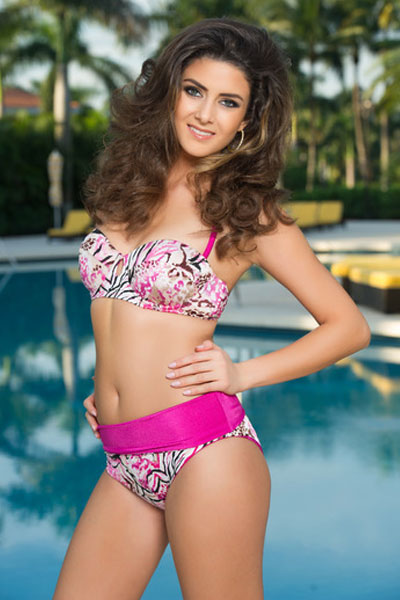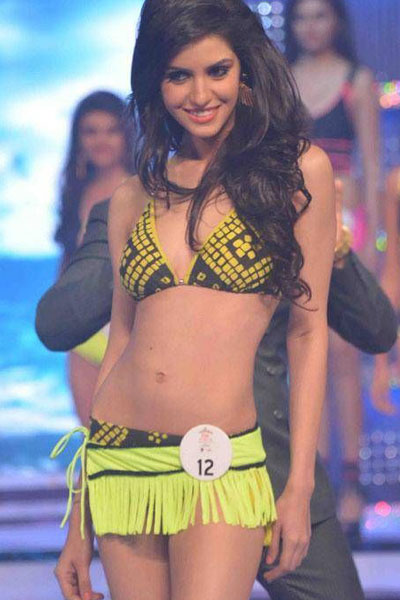 Born in Lebanon in 1989 she won the Miss Lebanon title in 2014. She has also represented her country in the Miss World competition. She has beauty and brains because she graduated from the University of Balamand with a degree in Civil Engineering.
Saly was involved in a bit of a controversy when she was photographed with Miss Israel, a country with which Lebanon is at war. It took a lot of explaining and some photoshop work to smooth things over.
Although not stated, Saly also works as a model. She is undoubtedly a very sexy young lady.
---
Myriam Fares
Lebanese Singer, Dancer, Actress, Entertainer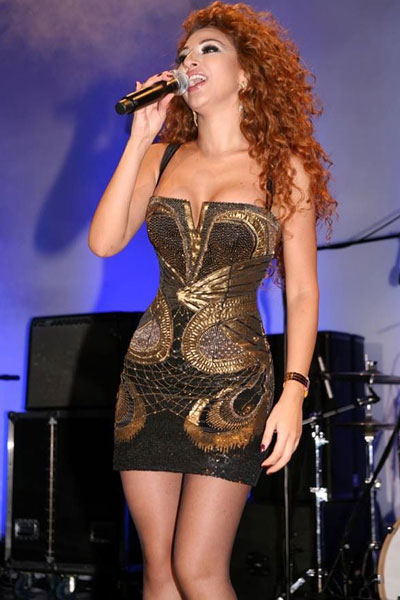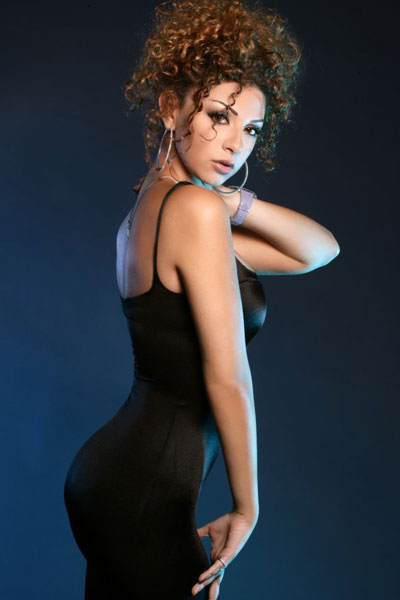 This hot young thing is making her mark in the world as an excellent singer, and she was elected as the best young female singer in the Arab world. As she also dances on stage and in her videos, she is a great hit with her many fans.
She has released about 5 albums, and her music is the most live-streamed in her country. She entered the acting world in her debut movie, Itiham. She is married to an American businessman. Along with her great voice are her great body and vivacious personality.
---
Carla Nazih Berkachi
Lebanese Pop Singer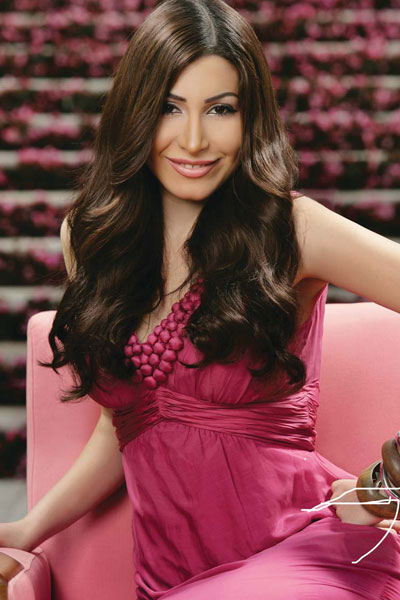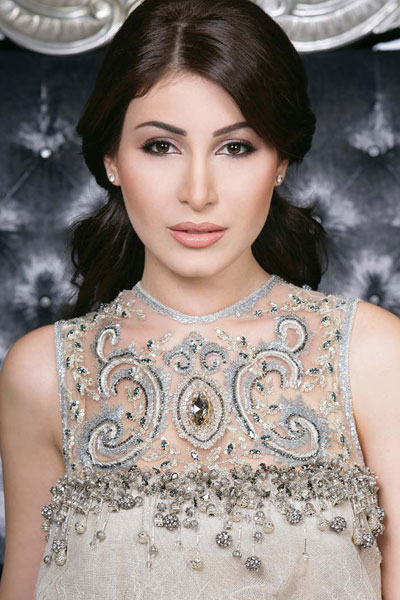 Born in 1983 Carla has become a very successful Lebanese singer. Her outstanding voice has made her a favourite in the Arab world. Her singing has brought her great fame, and she has performed at many concerts and made guest appearances on TV programs.
Her first single was released in 2005 and her first album soon after. In 2007 she won Murex D'or Award for best rising singer. Her fame has been helped with being a rather beautiful looking young lady. She is commonly known by a stage name – Yara.
---
Diana Joseph Fouad Haddad
Lebanese Singer, Television Personality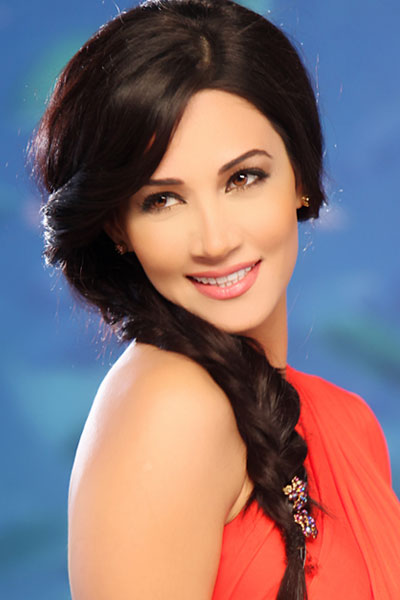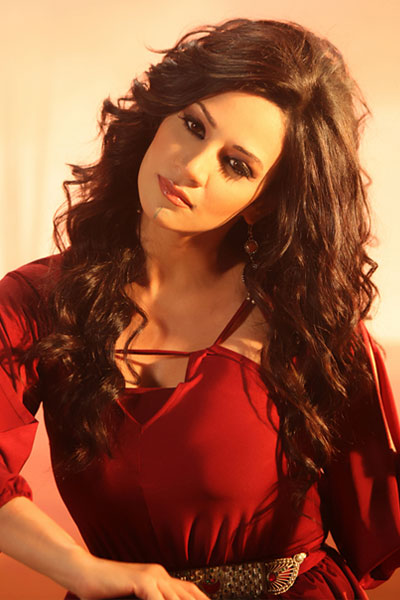 Diana was born in Lebanon in 1976 and has gained fame as an excellent Lebanese Arab pop folk singer. She is more commonly known as Diana Haddad, a lot simpler than her full name for sure, and she has incredible popularity ever since her first record in 1996.
She can sing a whole range of different styles and in 2009 she was considered the most influential artist in the Middle East. She had a Christian father and a Shia Muslim mother, a bit unusual.
It has not solely been her singing that has brought her fame, but her looks are certainly easy on the eye as well. Plainly put, she is quite beautiful and a very sexy looking woman.
---
Nawal Al Zoghbi
Lebanese Pop Singer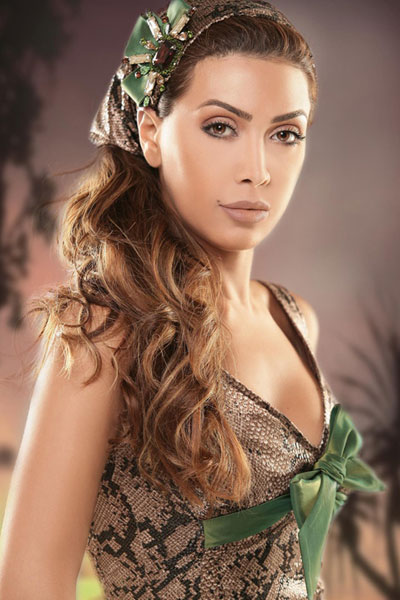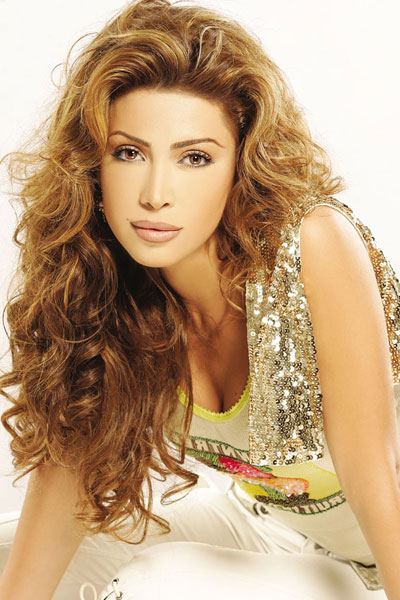 Nawal is a Lebanese singer who belts out her tunes in Arabic, but she's good enough to be appreciated in Europe, Iran and even into North America, places where she has an active fan base. Ssome interesting facts about here are that she holds a Canadian citizenship and has a Catholic upbringing.
Green eyes and blonde hair to go with her very distinctive voice plus a beautiful figure, despite having three kids, have all helped make her a star. Sultry, sexy singer Nawal.
---
Nancy Ajram
Lebanese Recording Artist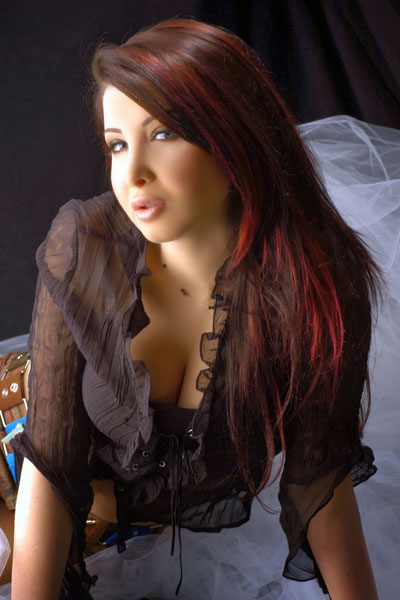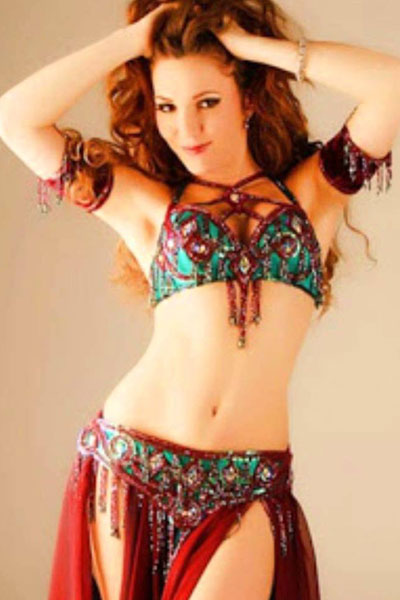 This hot lady ranks as the 3rd best Lebanese singer in history. She has sold over 2 million records, and she also acts as a Goodwill Ambassador for UNICEF. Her appearances on music videos and TV shows have helped her to wealth and stardom.
Awards as the best-selling Middle Eastern artist and the youngest World Music Awards winner tell you that she is one piece of hot property. Born in 1983 in Beirut, Lebanon, she started her singing career at the age of 12 in a variety show.
Nancy is regarded as the most influential personality in the Middle East. Her gorgeous looks and sexy body are also worthy of a mention as was her nomination as the Most Beautiful Mom, 2009. You be the judge.
---
Mona Abou Hamze
Lebanese TV Personality, Presenter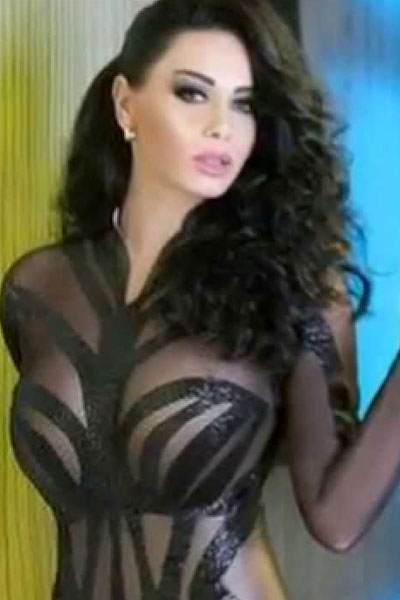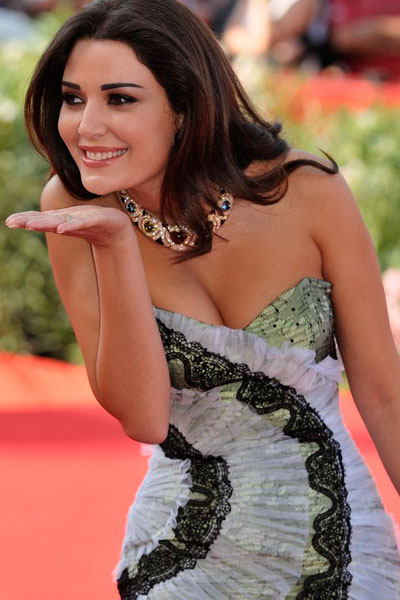 Mona is a TV presenter and personality, and she was born in Lebanon in 1968. Her best-known role is as the host of Talk of the Town on MTV. She's a bit like the Oprah Winfrey of Arab TV. She gets to chat with politicians, sports stars, singers, actors and all those celebrity types that just love a bit of publicity.
Mona has won awards for this show for her presenting skills. She has written a book and she also graduated with a degree in Political Science, making her beautiful and intelligent. She is referred to as a 'sexy Arab woman.'
---
Nadine Aghnatios
Lebanese Actress, Director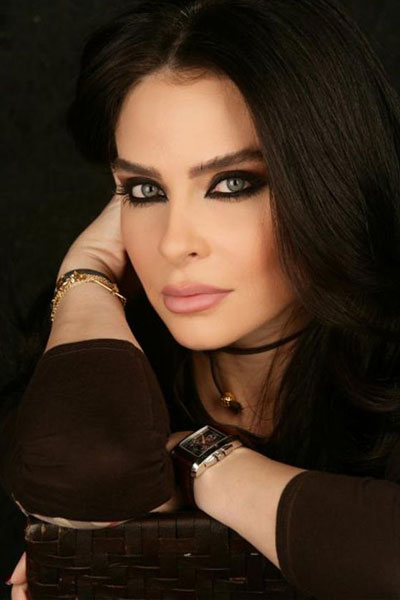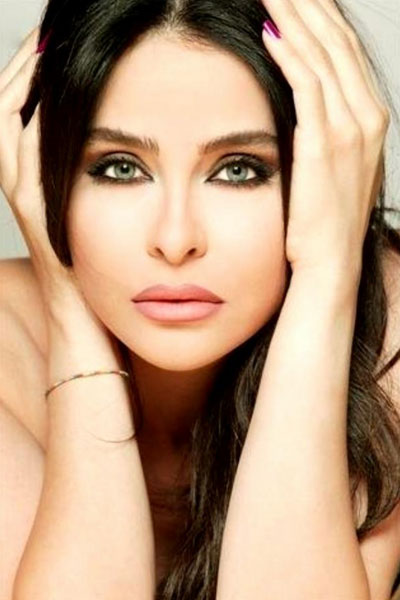 Such a beautiful young lady is Nadine that she was listed high in the top 100 Sexiest Arab Women in 2010. She works as a television host, and when you see her photo, you will be captivated by those eyes.
There doesn't seem to be a lot of information about this exquisite young lady, and her name gets mixed up with two other Nadines, Labaki, and Njiem. One thing is for sure, that her listing in the Top 100 is justified.
---
Sofia El Marikh
Morroccan Musician, Entertainer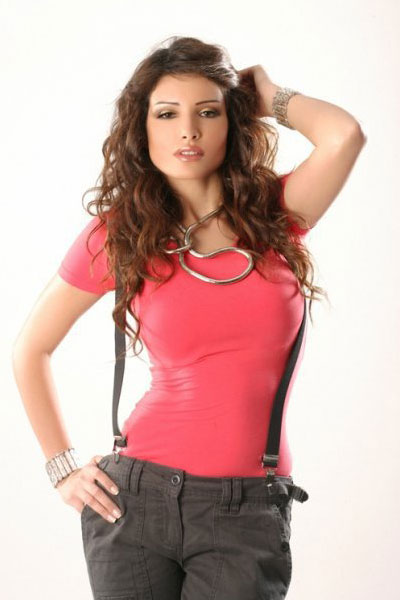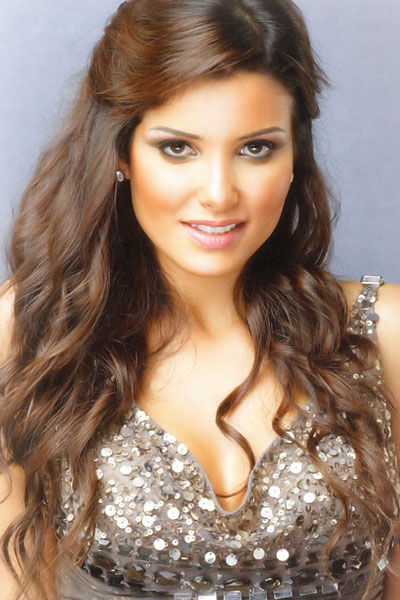 This Moroccan-born beauty first started in a TV commercial as a 4-year-old advertising diapers. She appeared in a number of commercials and at age 15 she actually took part in a movie starring none other than Sophia Loren.
However, it wasn't TV and movies where Sofia gained fame, it was her singing. She has released a couple of albums and is super famous for her music videos and her beauty. She is called a sensual rose.
She can also play the guitar, and a lot of her song compositions are in French. You can sense her beauty from this snap taken during a music video.
---
Myriam Shehab "Melissa"
Lebanese Singer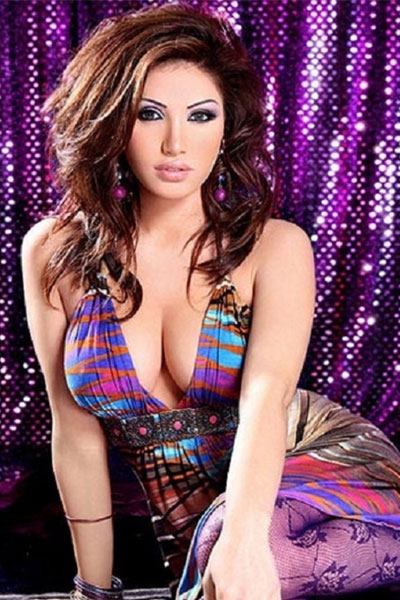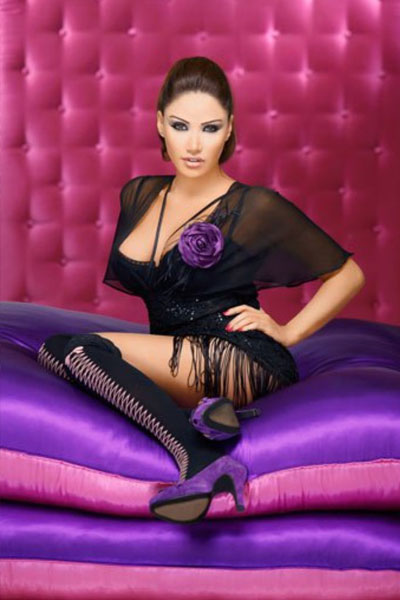 Myriam works under the name of Melissa, and she is a famous Lebanese singer. It must be something to do with the air or the food in Lebanon as it produces some great voices and also some great bodies! She was born in 1982, and she has achieved stardom in a relatively short period.
Her appearance in music video clips and numerous song festivals have ensured her stardom in the Arab world. Beautiful, sexy and talented are fitting descriptions for Melissa as you can see from the photo.
---
Yamila Diaz-Rahi
Argentine Model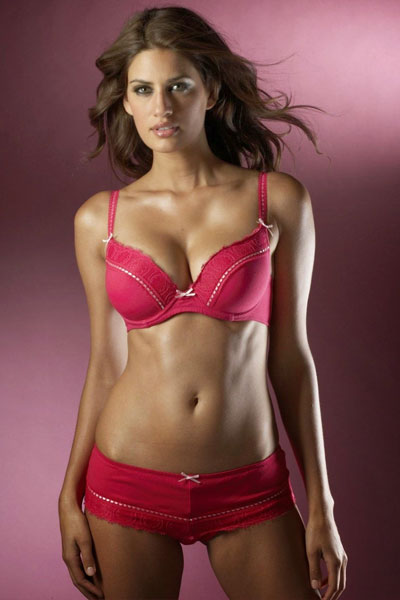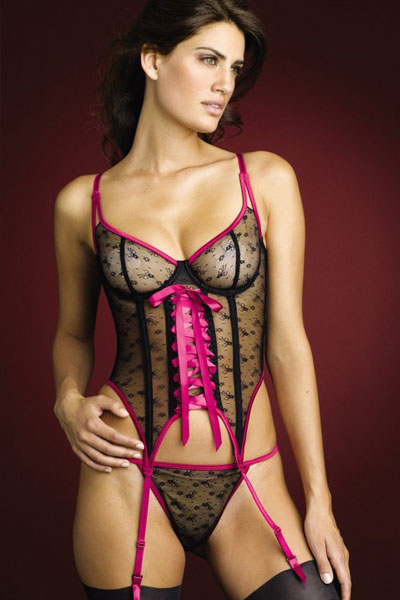 Yamila's background and origins put her barely into the Arab category as her father was half Lebanese and half Spanish while her mother was Spanish. She was born in 1976 so she has just turned 40 and is listed as an Argentine model. She was discovered while on holidays in Uruguay. Once you are found in the modelling game, you are almost guaranteed a high society, celebrity life.
She appeared in Sports Illustrated in swimwear and made the cover of that magazine in 2002 and 2006. That's proof enough that she is one scorching looking sexy girl. Her appearance in other fashion magazines is a testament to her good looks. She has appeared in just one film made in Italy. This picture is one of many that will have your tongue hanging out in appreciation.