There's nothing better than traveling to different parts of the world and experiencing the new and wonderful delights that many foreign countries have to offer.
For many, exploring different cultures and their culinary delights is somewhat an addictive venture. But the most valued experience that most will take from their foreign adventure is the special relationships that form along the way.
Traveling is a great way to heighten your senses while exposing yourself to the many different experiences and challenges that each country presents. In many parts of the world, the happiest people are those who are faced with the most difficult challenges in life.
A great example of this is most prominent in the the Philippines.
As a teacher in Taiwan a few years ago, I decided to take a short vacation to this island nation. I knew very little about it at the time aside from the fact that the Philippines was the coconut capital of the world (and, indeed it was!).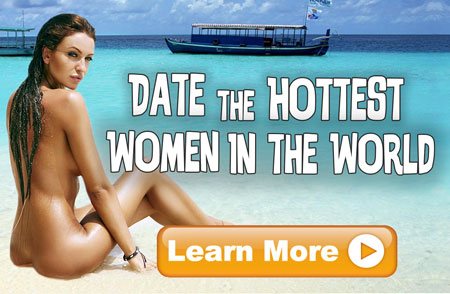 After just a few hours upon landing in the city of Cebu, I understood why the Philippines has become popular destinations for men seeking love abroad. It's almost guaranteed that you'll receive an ear-to-ear smile from every Filipino woman you come across.
The people of the Philippines are largely poor, however you'll be hard pressed to find a local who would not give you their last bit of food in their cupboard. Filipinos love to share what they have and they'll go well out of their way to show any foreigner a heck of a good time!
Also, they're one of the few Asian countries where English is one of their first languages.
After living in Taiwan for a while, where most people know very little English (and the one's that do are afraid to speak it) it was refreshing to be able to travel freely around the Philippines and hold wonderful and interesting conversations with the locals.
Aside from the vast array of tasty food, fresh fruits and awe-inspiring scenery, the most memorable experience that I've taken away from visiting the Philippines is the people.
Never before have I traveled to a country where I've been literally dragged off the street by some kids to play a game of basketball or invited to sing karaoke at a birthday party of a complete stranger.
Believe it or not, I was even invited to a wedding on the last day of my two week trip there!
Filipinos are very friendly and largely sociable people – I've made many wonderful friends there and have many delightful memories that I'll not soon forget.
In fact, I had such a great time there, that I returned once again a few months later to visit some friends. Only this trip was an extra special one – I was also going back to visit a very lovely Filipina that I had met on my first trip there.
She and I spent almost every minute together on my second visit to the Philippines and it didn't take long to realize that we had fallen in love.
Women of the Philippines

The women of the Philippines are very unique compared to most other women in Asia. They're very easy to get along with and extremely sociable. That said, it's definitely not hard to meet women in the Philippines!
For the most part, you'll find that many Filipinas will approach you; whereas in most other countries, it's quite the opposite.
When it comes to dating in the Philippines, most Filipinas and their families are very traditional. When you meet a Filipina, be prepared to court her for at least a few weeks. And do expect the company of one of their family members or friends during the first few dates as well.
When the relationship with your Filipina girlfriend becomes more serious, you may be approached by one of her elders with an extended hand with palm facing down.
This is not intended for a handshake! Rather, a sign of respect in return for their blessing known as, "Mano Po". If this happens to you, simply take their hand and gently bring the back of their hand to your forehead while bowing slightly.
By doing this, you'll gain more respect and acceptance amongst the family – easy brownie points.

It's highly likely that any woman you meet in the Philippines will be of Catholic religion. This doesn't necessarily mean that you'll need to convert if you're a non-catholic, but do respect their faith and traditions – they take them very seriously.
Filipinas are also known to be extremely devoted mothers and wives. For this reason alone, many men from all over the world flock to the Philippines to meet the girl of their dreams and start a new family.
It also doesn't hurt that most Filipinas (and Filipinos, for that matter) are excellent cooks! As the saying goes, "The best way to a man's heart is through his stomach." Filipinas seem to know this better than anyone – just another great reason to travel to and meet women in the Philippines!
Travelling can be a life changing experience, as you can see. Not only does it create unforgettable memories, but also wonderful relationships that become an integral part of your life. Visiting new places and meeting new people is a refreshing way to put things in perspective for those who are itching to get out and explore the world.
I guarantee that it will change your life in one way or another – it has definitely changed mine.
Planning Your Trip to the Philippines
Medical
It's always a good idea to do a little research and make the necessary preparations before traveling to any foreign country. The Philippines is largely an extremely hot and humid country with more than its fair share of mosquitoes. And just like most tropical countries, where there are mosquitoes, there's also a good chance of catching Malaria or Yellow Fever.
To reduce the risk of getting sick with either of these (and spoiling your trip), it's a good idea to get vaccinated before traveling to the Philippines. Also, bring a good mosquito net to protect you from being bitten by mosquitoes while you're sleeping.
If you do get sick or injured in the Philippines, the good news is that medical treatment is fairly cheap. But, if you're used to western hospital standards, you might be in for a surprise. Hospitals in the Philippines are generally not as clean and organized as you might be used to back home.
On a positive note, the hospital staff is (usually) made up of highly trained doctors and nurses who will provide you with the best care possible. While medical care in the Philippines is very reasonable, it's still highly recommended that you don't visit without first buying traveler's insurance.
If you do experience a serious injury or illness, medical expenses can add up quickly and become quite expensive – even in the Philippines.
Logistics
If you're visiting the Philippines for the first time, the initial experience can be a little overwhelming! The last thing you want to be is the foreigner leaving the airport looking lost and bewildered; you can expect to be swarmed by taxi drivers (and those pretending to be taxi drivers), tour guides and all other sorts of people all telling you to come with them – while they desperately try to pry the luggage from your hands.
You don't want this to happen to you.
Don't be the ill-prepared foreigner who has no idea where he's going or what he's doing. The best way to avoid this is to prepare and plan well ahead of your trip! Below is a bit of advice for pre-planning your trip to the Philippines:
[su_list icon="icon: check-square-o" icon_color="#1dff0a"]
Have someone meet you at the airport. A fellow expat or a friend/family member of the person you're going to meet. If this isn't possible, arrange for airport pickup through the hotel that you're staying with.
If either of the above aren't possible, you'll need to take a taxi. By law, all taxis must use a meter when transporting a passenger. Make sure the taxi driver has a working meter before hopping in.
Do you have accommodations? Make sure you book your hotel rooms well in advance for the duration of your stay. Just as important – research a few hotels in areas you'll be visiting and check out their reviews. The last thing you want is a cockroach ridden room with no air conditioning.
Before embarking on your trip to the Philippines, it's a good idea to exchange your local currency into Philippine Pesos (PHP) well in advance. Bring a minimum of 5,000 – 10,000 PHP along with a couple hundred US dollars (smaller bills in good condition). Request for some smaller peso bills when exchanging your local currency for pesos – the smallest being 20 PHP. You'll need these smaller bills for tips! You'll be able to use your bank card in the Philippines to withdraw cash, but the ATMs there are sometimes unreliable – and empty!
Depending on which city you plan on visiting in the Philippines, you'll want to get familiar with the area you'll be staying in before you arrive. Find a good map of the city you'll be visiting and locate your hotel, malls, banks and other areas of interest and importance. Get familiar with the street names in your area also.
Lastly but most importantly, get in touch with your country's embassy in the Philippines to let them know when you'll be visiting and for how long. You can also pass along the different cities you'll be visiting during your stay, too.
[/su_list]
While most of these pre-planning travel tips are recommended for any tropical country you plan to visit, there's added emphasis for all of these when preparing for a trip to the Philippines. The Philippines is a beautiful country with very friendly, helpful people.
However, you wouldn't want to be stuck in a bad situation that you could have easily avoided with proper planning and preparation before your journey.
Traveling Within the Philippines
Traveling within the Philippines is quite easy and affordable – and this includes domestic flights as well. It's not hard to find a flight from one end of the country to the other for less than $200US.
If you plan on traveling from one island to another, there's almost always a ferry to take you where you need to go. For a little extra, you'll have the option of upgrading to a private room complete with your own private CR (comfort room or washroom) with a comfortable bed and private balcony. Some of them even have Discos onboard!
Traveling on land is also a piece of cake, too. The Philippines employs literally thousands of Jeepneys (jeep-like open air buses) that can take you where ever you need to go within the city – for a mere 8 pesos (20 cents). Taxis and trikes (motorcycle with side car) are widely available for hire and also very cheap.
Is It Safe to Travel to the Philippines?
Super Typhoons, Crooked Cops, Rampant Poverty and Bloodthirsty Muslim Terrorists… The Philippines is a beautiful Island Nation full of sandy white beaches and friendly women.
BUT… IS IT SAFE?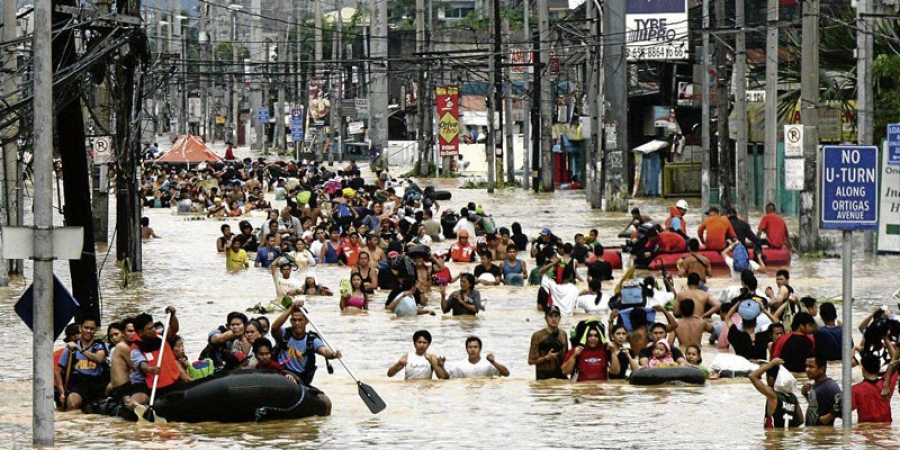 While being a beautiful, welcoming country, there are many precautions that any traveler to the Philippines must take into consideration before vacationing to this exotic land.
Just like any other country, there are many areas and within the Philippines that foreigners should do their best to avoid.
However, for the most part, the Philippines is a very safe country to visit and explore. There are many friendly people that will go out of their way to help a foreigner; but as always, there's always a bad apple in the bunch that could seriously spoil your trip.
Traveling alone to foreign countries is a fun and exciting way to see the world, experience different cultures while creating new friendships along the way.
However, before traveling to the Philippines, it's a very good idea to have a trusted friend (preferably a fellow expat or a Filipino that you know you can trust) meet you as you arrive at the airport.
If you're not a frequent traveler to third world countries such as the Philippines, you'll definitely want to be in the company of someone who can guide you in the right direction before you set out on your own.
[su_note]Abu Syyaf – Should You Worry?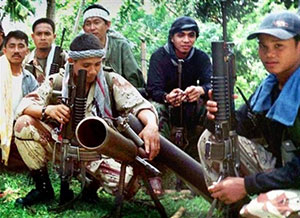 Abu Sayyaf is the most infamous of the Islamist insurgent groups operating in the southern Philippines. Most of their victims have been Filipinos although some foreigners have also been taken hostage for large ransoms.
Westerners, especially Americans, have been targeted for political and racial reasons. This terrorist group operates mainly in the Southern Philippines, so relax… If you don't veer too far off the beaten path your chances of crossing paths with an Abu Syyaf terrorist are slim to none.[/su_note]
If you plan on traveling extensively throughout the Philippines during your visit, there are a few safety tips you should keep in mind:
Philippines Safety Tips
[su_list icon="icon: check-square-o" icon_color="#1dff0a"]
Its' recommended that you travel with a friend. If you plan on traveling on your own, limit your travel to known safe areas that are frequently visited by tourists.
Keep your personal belongings close to where they're easily accessible by you and not by others. This means, no wallets in your back pocket and no purses, ladies. If you're carrying a backpack, zipper locks would be a great idea. Keep your passport and ID in a waste pouch/bag close to the front of your body and always keep copies of your ID in your backpack – just in case.
Do your best to refrain from giving money to beggars. Most poor Filipinos do not go out of their way to beg for money. Many beggars (mostly children) you'll come across are actually employed to go out and collect money. By giving them money, you're only worsening the situation. If you have a few begging kids on your tail that you just can't shake, offer them food instead of money.
If you come across a Filipino who's offering his help without first getting acquainted, politely decline and move on quickly. This also applies to Filipinos who approach you for change. These are both widely used methods to rob foreigners in the Philippines.
Try to plan your visit to the Philippines between the months of January and June. Typhoon season begins in June in the Philippines and lasts all the way into December. Lately, Typhoons are becoming fiercer while making their way to the more southern parts of the Philippines. If you do plan on visiting the Philippines in Typhoon season, be sure to keep tabs on the weather – your life may depend on it.
Be extra careful and alert when traveling in Mindanao. There are many active terrorist groups and rebels that target foreigners who visit this part of the country. Keep a low profile and always travel with someone you trust.
[/su_list]
The Philippines is widely known as a friendly, helpful country full of people that go out of their way to make you feel at home. While this is true, you'll always want to keep your own safety in mind while vacationing in the Philippines.
Also keep in mind that the Philippines is a third world country – you may see some disturbing things you'd soon like to forget. Remember, you're not there to change the way things are, you're there to have fun and experience the good things the Philippines has to offer.
The Philippines is a tropical playground for those who love hot springs, waterfalls and abundant and delectable fresh fruit – year round. However, having a good time in the Philippines also means playing it safe, too.