So, let's go over our top 10 travel accessories that every self-respecting international traveler should own, especially if he's going to start a relationship with a woman living in a foreign country.
#1 Secure Wallet
We're not just talking about physical security here, although that is important. Instead we want you to focus on the potential for credit and debit card theft from your RFID-enabled payment cards. RFID stands for Radio-Frequency Identification, and is the technology that allows you to pay for stuff by just tapping your card against a payment terminal.
Unfortunately this is the same technology that could allow a criminal to use an RFID scanner to take money from your cards by simply standing near you.
Investing in an RFID blocking wallet is the best way to prevent theft of this type. You can choose from either a very minimalist wallet like the Hammer Anvil pocket model. It has capacity for several payment cards, ticket stubs and a small amount of cash. The Hammer Anvil is ideal for guys who don't like carrying around bulky wallets.
The Fossil bi-fold is a physically larger and more expensive RFID blocking wallet, with a distressed leather finish. Whereas the Hammer Anvil is about function over style, the Fossil wallet is about making a good impression but staying secure at the same time. There's plenty of space for your credit cards, a large quantity of cash, and also any ID cards you might carry with you.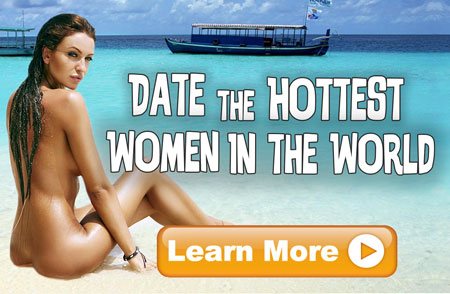 #2 Travel Pillow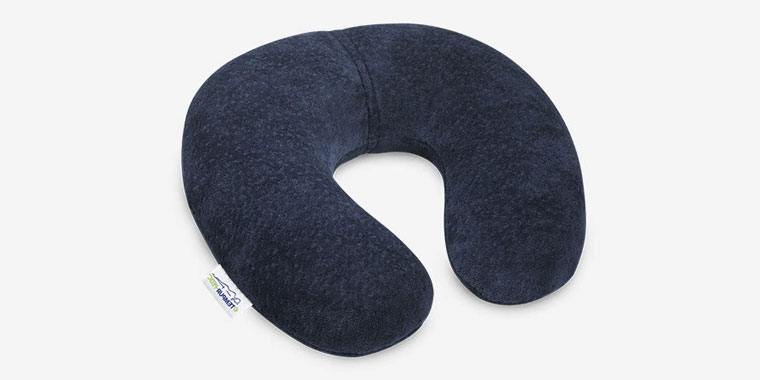 The real secret to enjoying international travel, or long haul flights, is comfort. This includes the clothing you wear during the flight, all the way down to being able to get some sleep while you're zipping around the globe at 35,000 feet.
If you think we're talking about your average inflatable pillow that forces you to huff and puff into it, and then cuts into you while you're trying to doze off, you're way off the mark. Instead we have two more luxurious options for you, with the bare minimum of effort involved in using them.
The first is the AirComfy push-button pillow, designed specifically for weary travelers to rest their heads on, and in a color to suit every taste. You inflate this pillow by repeatedly pushing on a large padded button, and you can adjust the pillow's firmness without having to take it off.
Next up is the Cabeau Evolution memory foam pillow, with incredible head and neck support – ideal for people who just want to whip out their pillow and get some serious sleeping done. The raised edges prevent your head from flopping around like a rag doll, eventually waking you up. Another nice feature is the built-in memory foam ear plugs, ensuring you get at least some sleep on even the nosiest flight.
#3 Noise-Cancelling Headphones
Have you ever got stuck beside a human parrot on a long haul flight? It's enough to make you want to pull the lever on the emergency exit door, and just step out into the jet blast. But, you can't do that because it's kind of illegal…and you'd die. A better and safer option is a set of noise cancelling headphones to drown out the incessant snoring/babbling/questions of the maniac sitting beside you, or the drone of street traffic outside your hotel.
Bose QuietComfort 35 headphones come in top of the list here, for their incredible sound quality, comfort when wearing them, and the high level of noise cancelation. They're also wireless, so that means you won't get trapped in a maze of wires wearing them.
If you want a more cost-effective headphone solution, then you could take a look at the Samsung Level On Pro headphones, which offer awesome audio, wireless connectivity, 8 hours of battery life, and an affordable price tag.
#4 Smart Phone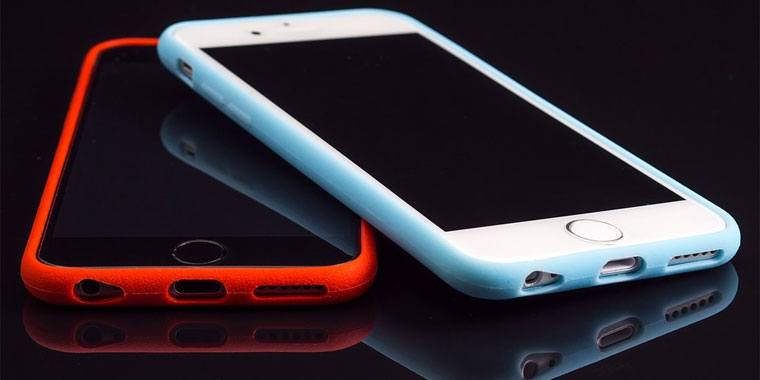 Now, we know that most guys reading this will already own a smart phone, but there will be others who don't. A mid-range smart phone with a 5-inch screen, gives you a lot of features in a single electronic device, including a high-quality camera, email access, sat nav features, and access to a range of apps to cover every traveling need.
Adding a Bluetooth keyboard to the bundle provides you with pretty much all the functionality you'd get from a larger tablet or laptop, but without all the extra weight. One final accessory to add for your smartphone is the GripTight Gorrillapod phone stand – you can use it to hold your phone steady during Skype calls, or even just for streaming movies while you're relaxing by the pool.
#5 Travel Adapter
There's no longer any need to bring multiple power adapters with you, no matter where in the world you're traveling to. Instead, all you need is a multi-function power outlet adapter, like the Pors-Ela device, which caters for your power needs in North America, the United Kingdom, Europe, Australia and Asia. One very neat feature of this adapter is that it protects your electronic devices from being shorted out thanks to its fuse system. This adapter also features several USB charging ports, just in case you need them.
#6 USB Power Bank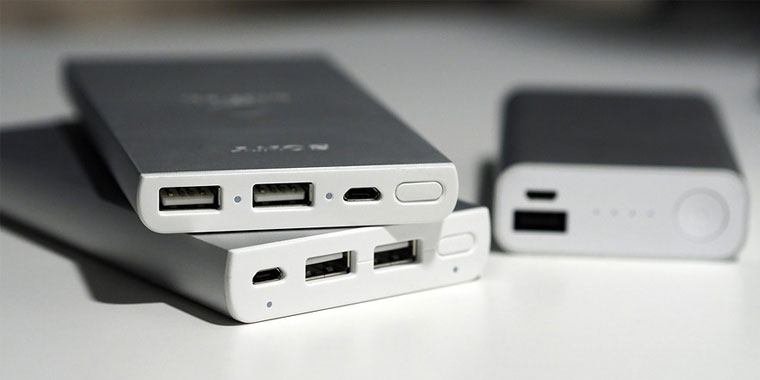 All the best power outlet adapters in the world can't prevent a power cut, which can be pretty common in certain countries because of the quality of the local power grid i.e. Third World nations. There's no need to ever be without power if you arm yourself with something like the Anker PowerCore 10000, which has enough juice to charge your smart phone several times over.
Or, if you want to be more environmentally friendly, you could purchase the Anker PowerPort Lite, which is a solar charger capable of producing enough power to recharge your smart phone and another small electronic device with just a single day of sunlight.
#7 Luggage Tracker
Losing your luggage is a bigger headache than missing your flight – you can always book a later flight, but replacing half your personal belongings is going to take a whole lot longer. Plus, there's the nightmare of having to actually track your luggage down, prove it's yours, and then reclaim it in the hope that it's not filled with shredded newspaper.
Thanks to the wonders of technology you can now use GPS-enabled tracking devices to keep an eye on your luggage no matter where it is in the world. The Trakdot system uses a GSM chip to communicate the position of your luggage to your iOS or Android smart phone. This technology is so accurate it can tell you what city your luggage is in, which is hopefully the same one your plane is landing near. There are other luggage trackers on the market, but none of them with the same range as Trakdot.
#8 Toiletries Bag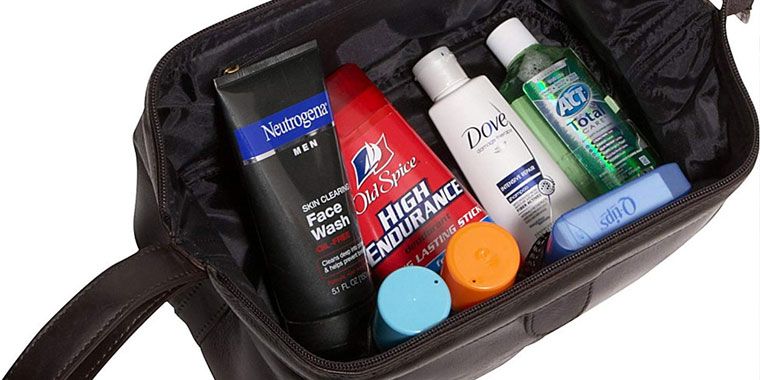 Relax, we're not trying to turn you into Caitlyn Jenner, but you do need to bring a toiletry bag with you on your trip. Every guy knows that he needs to bring basic grooming kit items with him. These include your razor, deodorant, cologne, soap, toothpaste, cotton buds and any other items required for personal grooming.
Remember, you're going to meet exotic women, so you need to smooth off any rough edges you might have. Basically, you should bring one of everything you'd normally use to prepare for an important date, but miniature travel versions, if possible. Then pack all of this into a Tumi Alpha hanging travel kit for convenience and easy access.
#9 Guide Books
The ever-popular Lonely Planet guide books are now available as eBooks. They contain an absolute wealth of information on any location you can think of, and now with the added benefit that your eBooks will be kept up to date as new information on a given location becomes available. If nothing else you can use these guides to help you track down the best places to eat, sleep and enjoy in any city you can name.
#10 Rolling Luggage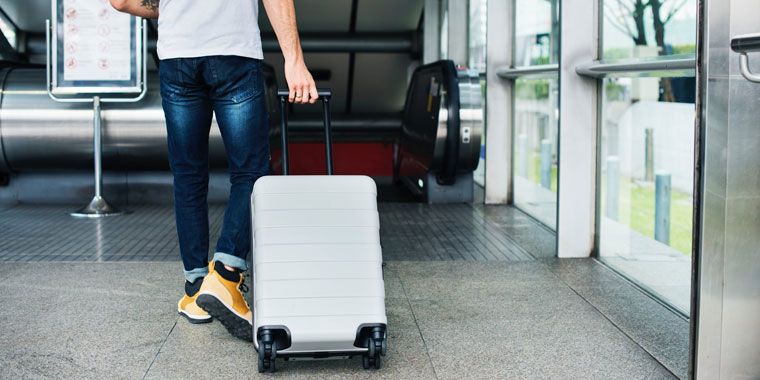 Owning all of the above travel accessories is pointless unless you have somewhere secure to store them, and that usually takes the form of rolling luggage. Sure, you can rush out and buy the cheapest piece of travel luggage you can find, but you'll have time to regret that when the zips fail, it gets caught in pouring raining, or when the wheels lock up and then fall off.
Good travel luggage should last several years, if not decades – that's why it comes with a higher ticket price. Some great examples of this type of luggage are the Tumi Alpha 2 expandable case, which is big enough for both short and long-term trips. The Patagonia Headway also offers a winning combination of ruggedness and packing space.
If you want a case with a hard shell instead of a wheeled duffel bag, then the Tumi V3 has plenty of packing space for those longer trips, and the gloss black finish is pretty cool, too.
Conclusion
You don't need to own every single item on this list to have a productive and pleasant overseas trip, but owning the more essential ones will definitely make your trip more enjoyable. A comfy travel pillow, rugged luggage, a USB power bank and a good mid-range smartphone should be the bare essentials you bring on every trip.