Alina might be the best Russian mail order bride ever!  This woman is hot!  Smoking HOT!  But she is also smart, sweet, and cool.
But dear God look at her body.  The numbers are amazing – 5'7, 35-24-36.
Any woman with those measurements is going to be hot, but the way Alina gets to those numbers is amazing.
She is literally perfect!
Alina looks like she was the model for the last forty years of comic book artists.  She could pull off an awesome Power Girl or Wonder Woman cosplay!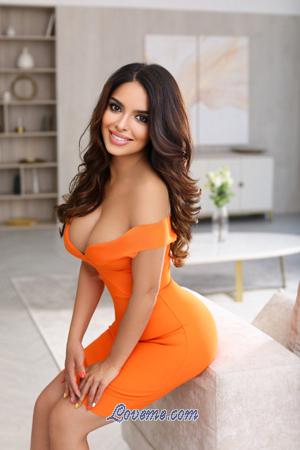 Soviet Superwoman?
Alina was born at the very end of the Soviet Union and looking at her you have to wonder if she was the final culmination some sort of a secret communist experiment to create the perfect woman?
Is she the Soviet Superwoman?
If she took off flying just how shocked would you be?
She writes, I can be a Superwoman, and I believe her! Look at those abs. This woman's body is a Russian national treasure.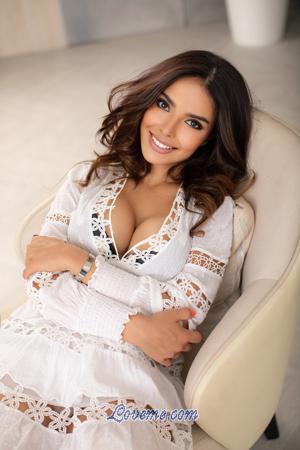 Alina has the body of a comic book superheroine, but she is a very real woman – a very real woman – who has been hurt very badly.
You feel her pain in her profile when she writes that:
I'm looking for someone to trust in, somebody cheerful and sensual, with passionate heart and deep soul someone who will love me for who I am.
Some Russian guy did this beautiful lady wrong. And that's not unusual.
Russian women have fewer legal rights than any Western country; just this year Russia decriminalized "minor" domestic violence. This is almost unimaginable.
What exactly is minor domestic violence? Domestic violence is apparently not domestic violence in Russia. It is traditional family values!
And if that is not enough, Russian men tend to drink alcohol on a scale that is simply epic.
Officially, Russians consume about 50% more alcohol per capita than Americans.
The government considers that a reason to brag, because that is down about almost 30% since 2009 in part because of higher taxes, but that has led to moonshining, so it is possible that there has been no drop in Russian alcohol consumption at all.
There are a lot of good reasons why Eastern European women decide to become mail order brides.  Part of it is based on economics, but look at Alina.
Do you really think she could not marry some Russian billionaire who owns a big jet, a little jet, four helicopters, and thirteen homes tomorrow if that is what she wanted?
Superwoman can have what she wants.
And what she wants is to find a nice man she can trust who will treat her with respect.
I have personally traded some emails with Alina as research for this review and she seems extraordinarily kind and very intelligent.
Her profile is over at A Foreign Affair.  They are one of our favorite sites, so go over there and check her out!
If for some unimaginable reason Alina is not your type then be sure to check out our gallery of Russian women seeking marriage. They are all sexy, single and looking for a guy just like you.